Everybody relax: LG's bonkers colour-changing fridge now supports Viva Magenta — Pantone's Colour of the Year 2023
Rest easy in the knowledge that your chameleon-like food cooler is bang up-to-date on colour trends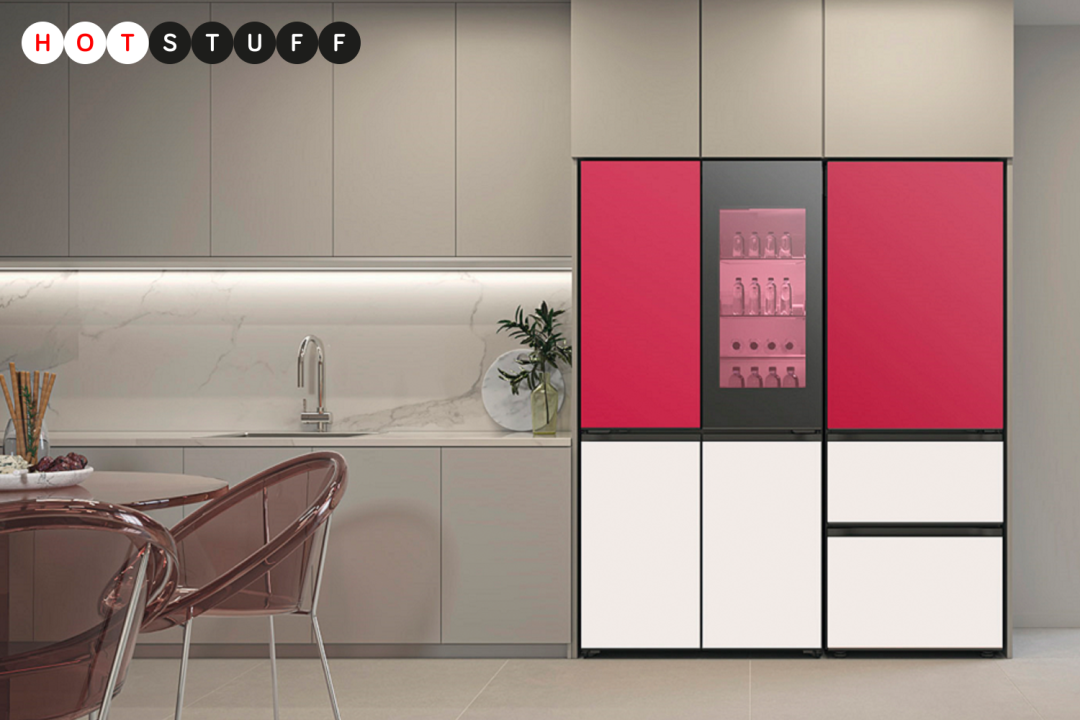 LG's part-crazy, part-ingenious colour-changing fridge, the MoodUP, made quite a stir when it was first unveiled at IFA last September. Featuring numerous LED-laden light panels, it can change its colours to match your mood whenever you fancy, thanks to an accompanying app. And let's not forget its built-in Bluetooth speaker.
The only major concern we had at the time (beyond the lack of a price or release date, of course), was the fact that it might not support Pantone's future Colour of the Year. Well now that 2023 is in full swing, LG has kicked off its CES announcements with the welcome news that its hue-shifting fridge has been updated to support Viva Magenta — Pantone's official colour of 2023.
Viva Magenta 18-1750, to give it its full name, "…vibrates with vim and vigor [sic]." It also, according to Pantone, is "…a shade rooted in nature descending from the red family and expressive of a new signal of strength. Viva Magenta is brave and fearless, and a pulsating color whose exuberance promotes a joyous and optimistic celebration, writing a new narrative."
In other words, if you needed a dash of motivation to finish off the New Year kale regime you regrettably signed up for, there's no better colour for your fridge to exude to help kick your motivation into gear when you reach for the vegetable drawer.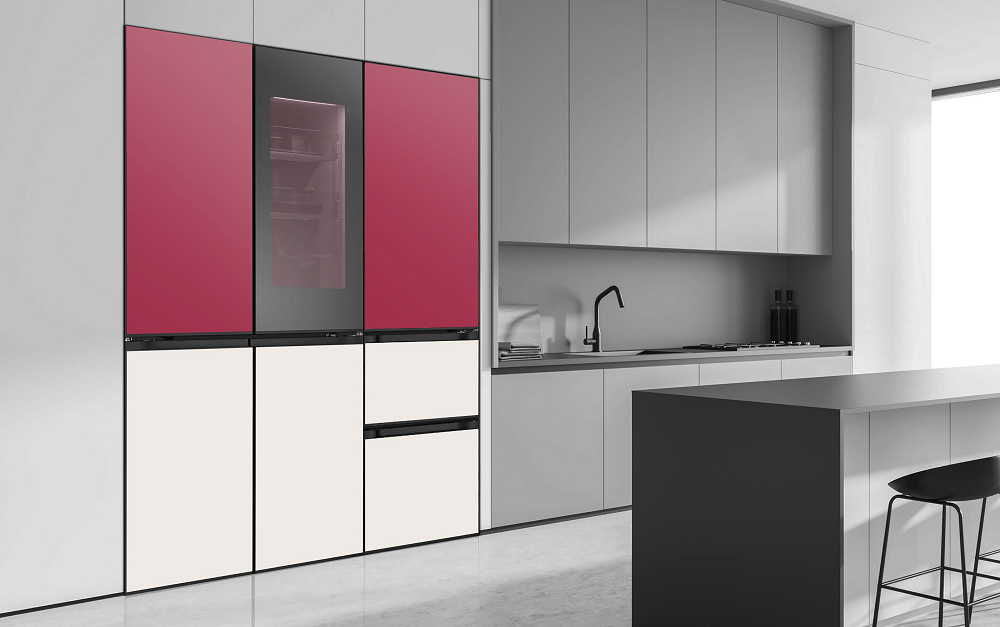 Of course, there's still no official price or UK release date for the MoodUP fridge itself, rendering the announcement rather anticlimactic. And that's a real shame. Jokes aside, a colour-changing fridge could legitimately make for a welcome addition to any kitchen, letting you mix and match different colours whenever you fancy a change in style, without messing around with swapping out door panels.
We're still not sure when to expect LG's high-tech food chiller on our shores, but at least it'll support 2023's official colour when it does.