EcoFlow Blade is the world's first robotic lawn-sweeping mower 
The new super mower can locate and sweep lawn debris such as twigs and leaves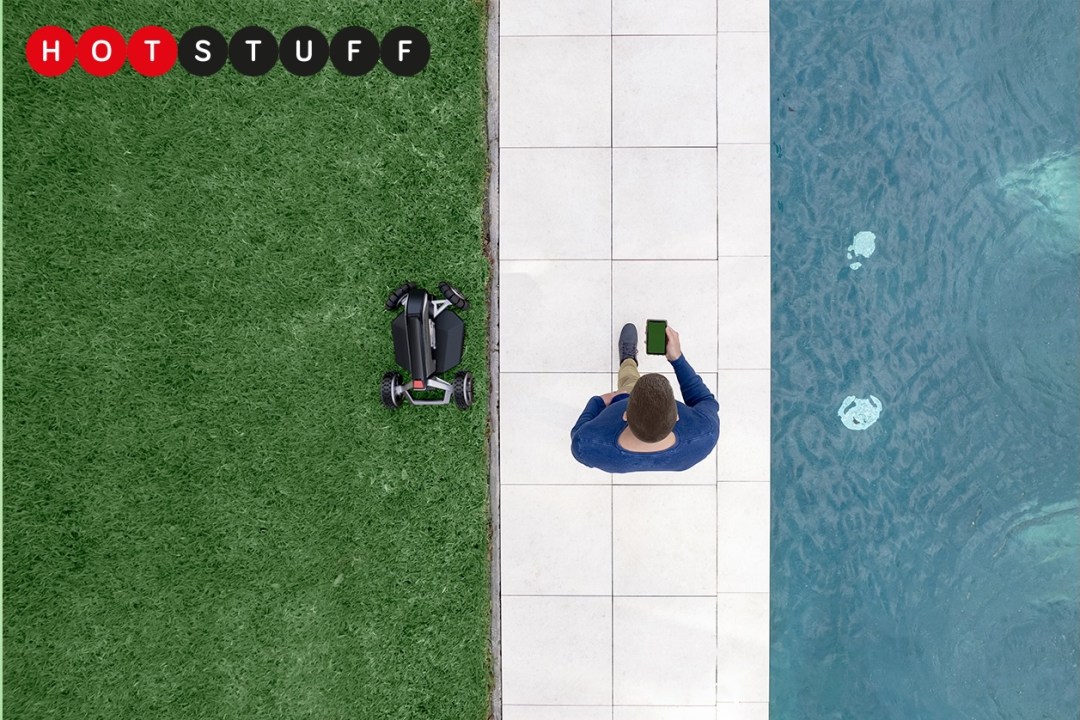 First introduced at the Consumer Electronics Show (CES) in January, EcoFlow has confirmed the pricing and availability of three luxe smart home devices. Each uses the company's impressive battery technology to deliver energy-efficient performance. The EcoFlow Blade is perhaps the most interesting. It's being called the world's first robotic lawn-sweeping mower, and it arrives later this month alongside the EcoFlow Glacier and EcoFlow Wave 2.
What is the EcoFlow Blade?
The EcoFlow Blade is an automatic lawnmower that can locate and sweep lawn debris such as twigs and leaves. It completes the job using an advanced LiDAR sensor, online camera, and X-Vision real-time kinematic (RTK) navigation.
Thanks to those features, you can also program the machine to work within virtual boundaries using the EcoFlow app. That's correct. While other robotic mowers require physical boundary markers, this one does not. The same technology also helps the EocFlow Blade avoid obstacles in the yard. The optional Lawn Sweeper Kit also has another trick. Once it collects the debris, it will deposit it at a preset location.
The EcoFlow Blade becomes available on April 26 at $2,899/£2,699. The Lawn Sweeper Kit adds $699/£699 to the price.
Hot and cold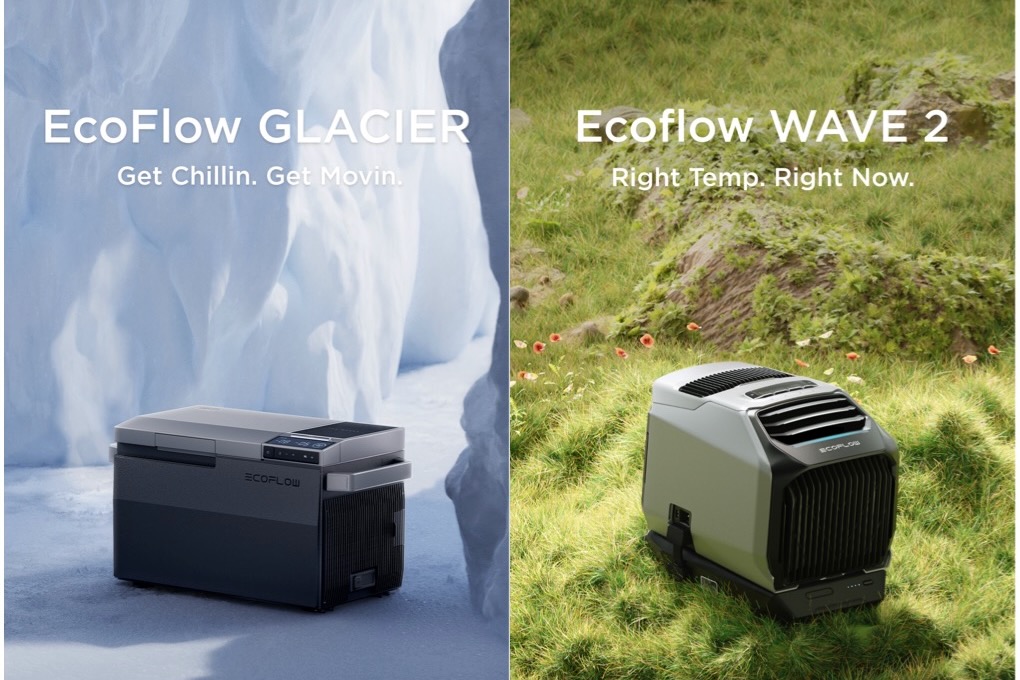 Meanwhile, the EcoFlow Glacier is a portable fridge-freezer with an ice maker and 298Wh removable battery. Offering 40 hours of refrigeration or 19 hours of below-freezing temperatures on a single charge, the machine can make 18 ice cubs in just 12 minutes and even includes two storage compartments with independent temperature controls. In addition, the EcoFlow Glacier features a handle and wheels for easy portability. You can charge your EcoFlow Glacier using a vehicle charger, AC power, solar panels, and a power station.
The EcoFlow Glacier goes on sale beginning April 26. It will retail $999/£1,049, with the 298Wh add-on battery available for an extra $299/£299.
And finally, there's the EcoFlow Wave 2, a portable air conditioner with 5100 BTU cooling and 6100 BTU heating capabilities. 22% smaller than its predecessor, the EcoFlow Wave 2 is instead for an area of 10 square meters or smaller.
With its 1159Wh add-on battery, the EcoFlow Wave 2 provides up to eight hours of run-time. There are multiple modes available, including Eco, Sleeping, and Fast. You can also easily adjust its temperature, settings, and more using the EcoFlow app. Compatible with AC, DC, power station, and solar charging, this nifty machine is multi-versatile and ready for a place in your home.
The EcoFlow Wave 2 arrives May 15 at $1,299/£1,049. The separate 1159Wh add-on battery adds a not-inconsiderable $899/£799 to the price. EcoFlow will hold an official online launch event for all three products on April 26,