Bang & Olufsen's retro-looking Beosound A5 speaker offers powerful tunes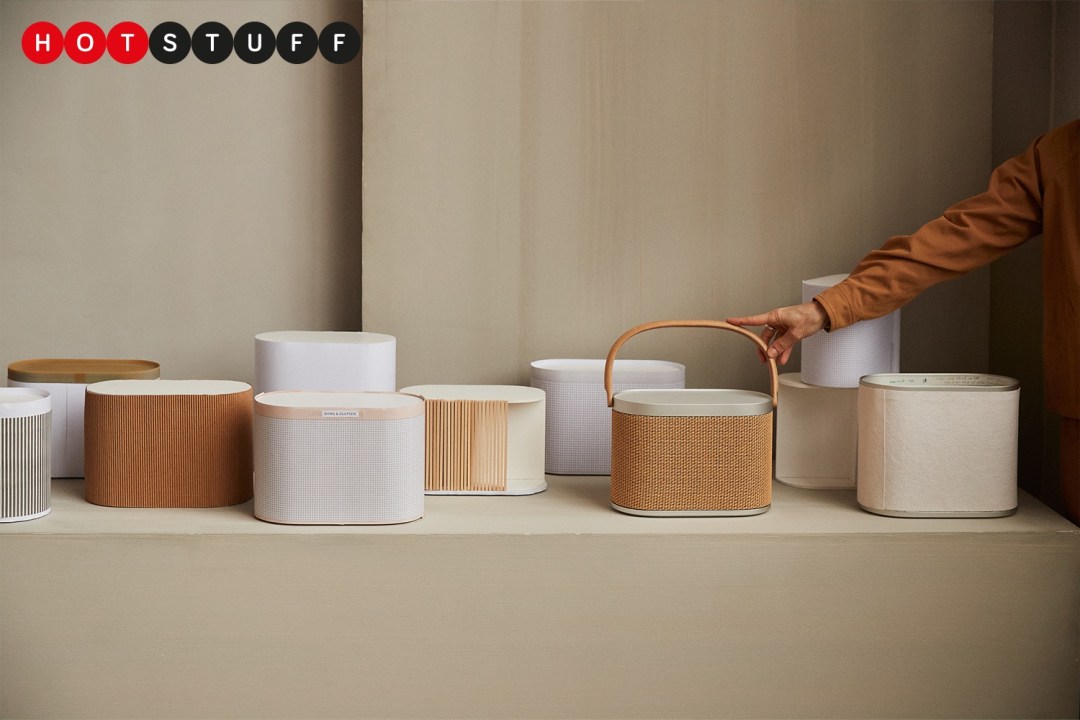 Bang & Olufsen has revealed its latest speaker, the Beosound A5 speaker. Created in collaboration with the Danish-Italian design duo GamFratesi, the speaker offers immersive sound in a Scandinavian design dedicated to standing the test of time.
Launching in two impressive colorways, the Beosound A5 speaker is available in natural and black anthracite aluminum. Additionally, both options feature a woven paper fiber front and an oak handle. To create the new speaker, the company took design inspiration from the soft organic curves and natural materials of the company's Beolit radio series from the 1960s.
Inside, you'll find four digital amplifiers that combine 280 watts of power with dynamic 360-degree sound. These include a 1 x 5.25-inch woofer, 2 x 2-inch midrange, and 1 x 0.75 tweeter.
According to Michael Henriksson., Bang & Olufsen's VP of Product Marketing: "Beosound A5 is our new high-end portable speaker which combines Bang & Olufsen's long-standing approach to timeless design with our vision on sound for the future. We're excited to collaborate with GamFratesi for the first time, to create two speaker designs that are rooted in a Scandinavian aesthetic with a distinct design signature on their own".
Versatile and iconic
You can carry a Beosound A5 room-to-room pain-free and it looks perfect on a floor, shelf, or table. And, thanks to its IP65 water and dustproof rating, you can even use it outside. And like other Bang & Olufsen audio products, the new speaker was modularly designed by its creators so that it can be serviced and repaired to extend its lifetime. As such, the company will continue to produce easily exchangeable front covers in new materials and colorways.
The speaker offers 12 hours of runtime between charges and a built-in phone charger in its top panel. Bang & Olufsen calls the Beosound A5 its most versatile speaker to date. It's controllable using its sleek interface or directly from the Bang & Olufsen App.
Returning to Bang & Olufsen's roots, the Beosound A5 references the curved edges and handle from the Beolit 607 launched in 1961. The wooden teak finish comes from the Beolit 800 and Beolit 1000. Jacob Jensen, the well-known Danish industrial designer, designed the latter in the 1960s and 1970s.
The Beosound A5 is compatible with Beolink Multiroom, Airplay 2, Chromecast, Spotify Connect, Bluetooth 5.2, and more. Further, the Beosound A5 in Nordic Weave is launching at $1049/£899 while the Dark Oak model arrives at $1149/£999.
For ordering information, visit Bang & Olufsen.
RELATED: Bang & Olufsen Beosound Theatre review