Monitor Audio's Platinum speakers are as pricey as the name suggests
Third-gen floor standers take sound seriously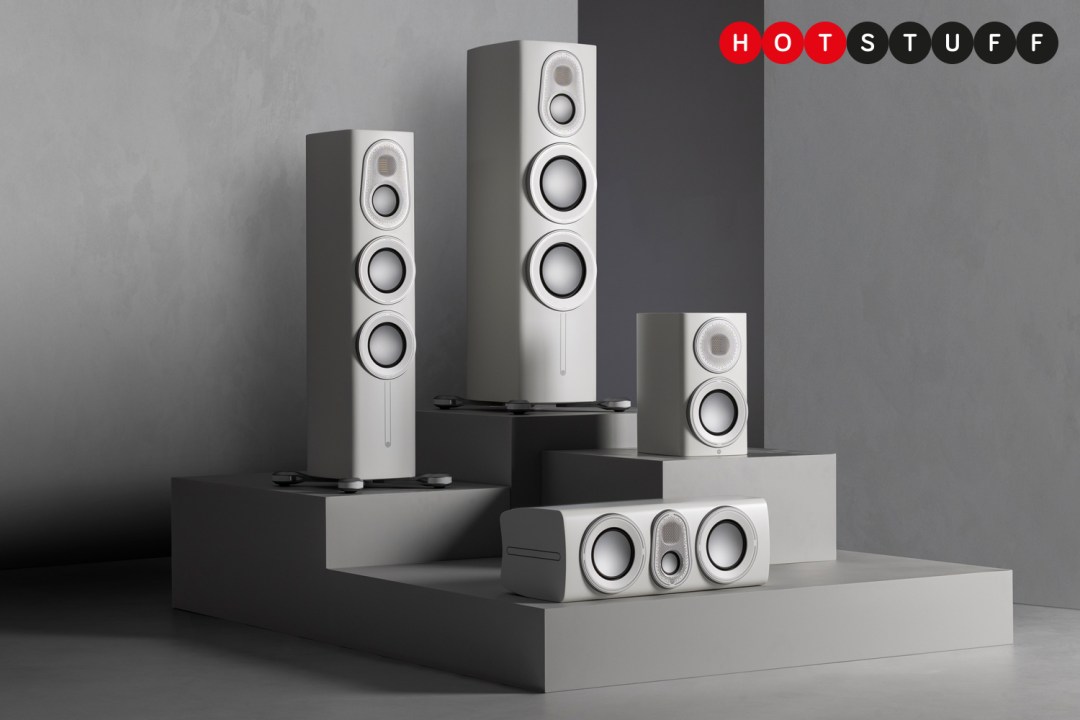 British speaker artisan Monitor Audio is marking its 50th birthday year with a new generation of its flagship range. The Platinum Series 3G has been given a visual upgrade, as well as a major internal overhaul that promises clearer, more accurate and more lifelike sound than anything to previously carry the firm's logo.
The range consists of the Platinum 100 3G bookshelf, and Platinum 200 3G and Platinum 300 3G floor standers. Each one can be run independently as a two-channel system, or combined with the Platinum C250 3G centre channel for a surround sound setup. They are all available in a choice of Pure Satin White, Piano Ebony and Piano Black colours.
The curved front profile and aluminium driver frames don't just look the business – they cut down on diffraction and all but eliminate vibration inside the cabinet, too. The all-new outrigger feet are also easier on the eye than the plinths you'd typically want to pair with any floor standing speakers,
Every model uses Monitor Audio's new third-gen Micro Pleated Diaphragm transducer for high-frequency sounds, reducing distortion and flatting the response compared to previous tweeters. Woofers and mid-range drivers get RDT III cones, which blend a Nomex honeycomb core with ceramic-coated aluminium and carbon fibre for superhero-grade strength and the lowest distortion of any speaker in Monitor Audio history. They're also driven by larger, more powerful Neodymium magnets, with precision-picked crossover points that the firm says makes them an ideal choice for a home theatre setup.
The Platinum Series 3G line-up goes on sale in December, for discerning hi-fi enthusiasts only. Prices start from £3500/€4750/$5250 for a single Platinum C250 3G, rising to £4500/€5500/$6000 for a Platinum 100 3G pair, or £9000/€11,000/$12,000 for a Platinum 200 3G pair. A pair of flagship Platinum 300 3G floor standers will set you back a substantial £11,500/€14,000/$15,500​.