Amazon Fire HD 10 Kids & Kids Pro tablets run faster, last longer
More efficient Octa-core CPUs mean better battery life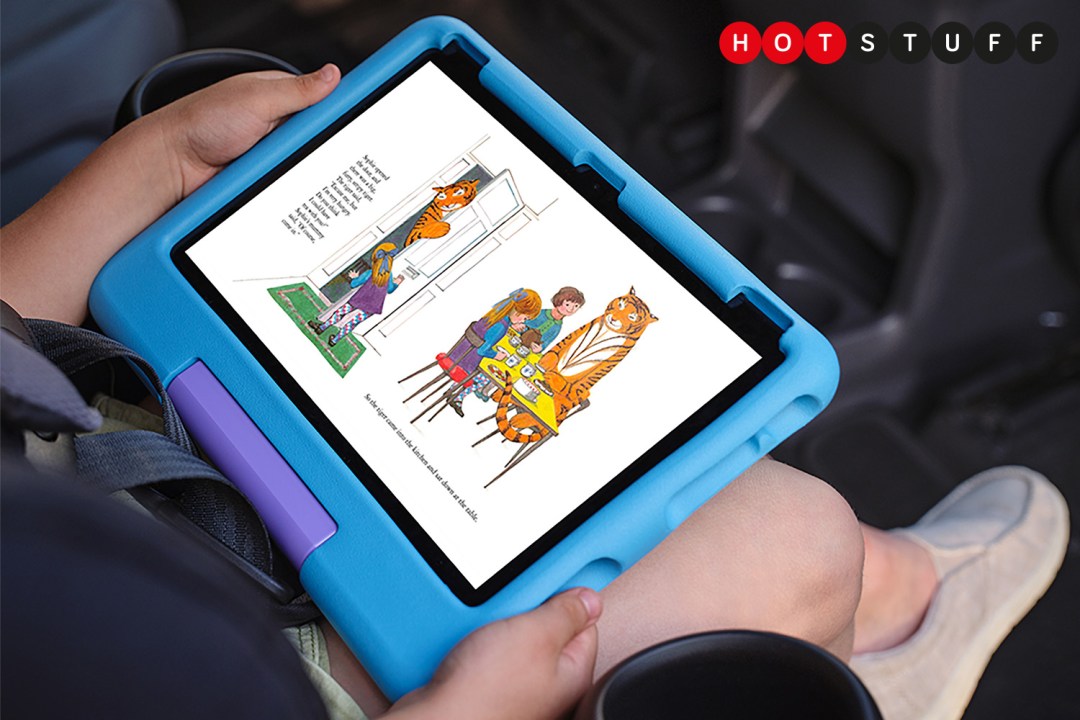 Amazon has long been a top choice for anyone after an affordable tablet to keep their little terrors – sorry, make that pint-sized bundles of joy – entertained for long car rides, restaurant meals and painful family gatherings. That looks set to remain the case with the latest generation Fire HD 10 Kids and Kids Pro, which are set to go on sale in October.
They're packing faster octa-core CPUs and promise longer battery life, while being thinner and lighter than the previous generation models. And for everyone else, they'll be joined by an equally fresh-faced Fire HD 10 rocking a similar set of internals.
The Fire HD 10 Kids stays aimed at 3- to 7-year-olds, with a kid-proof rubber case meant to protect it from bumps, drops and smashes. An adjustable kickstand doubles as a carry handle, and you can pick between Green, Blue and Pink colours. Each one has a two-year free replacement policy in case your mini-me manages to break it.
The Fire HD 10 Kids Pro is meant for older kids, between six and twelve years old. It swaps the protective case for a slimmer alternative, in fun-sounding Nebula, Happy Day, or Mint hues, that still offers good protection. Here Amazon's Kids+ service gets access to an expanded selection of content aimed at older kids. You get a one year subscription with both versions, and the content can be accessed on other Echo, Fire and Fire TV devices using the same account.
Both models have a 10.1in Full HD resolution display, 32GB of built-in storage and a microSD card slot for adding a further 1TB of space should they manage to fill it with apps, games and videos. Amazon reckons each tablet should see around 13 hours of battery life before needing a top-up.
Finally, the new Fire HD 10 will ship in Black, Lilac and Ocean colour schemes, which should be complimented nicely by the optional fabric covers. It'll be available with either 32GB or 64GB of storage, with all models getting an upgraded 5MP front-facing webcam for clearer video calls.
The octa-core CPU should be up to 25% faster than the previous-gen Fire HD 10, and the 1920×1200 resolution touchscreen should do justice to Full HD streaming video content. It's protected by strengthened Aluminosilicate glass.
All three Fire HD 10 models are available to pre-order right now. The Fire HD 10 will start from $175/£150, while the Fire HD 10 Kids and Fire HD 10 Kids Pro will each set you back $190/£200.