Samsung QE65Q9FN review – in pictures
QLED comes of age - and OLED had better watch out
IF AT FIRST YOU DON'T SUCCEED
There's no denying that last year's QLEDs were good, but there's also no denying that last year's OLEDs were better. They generally worked out cheaper, too. 2017 was not a stellar year for Samsung, then, but rather than join the ever-expanding OLED army, the Korean giant is sticking to its guns. It maintains that when it starts producing self-emissive quantum dots, QLED will smash OLED. But self-emissive quantum dots are still a long way off, and the edge LED backlights of last year's QLEDs definitely held the TVs back a bit.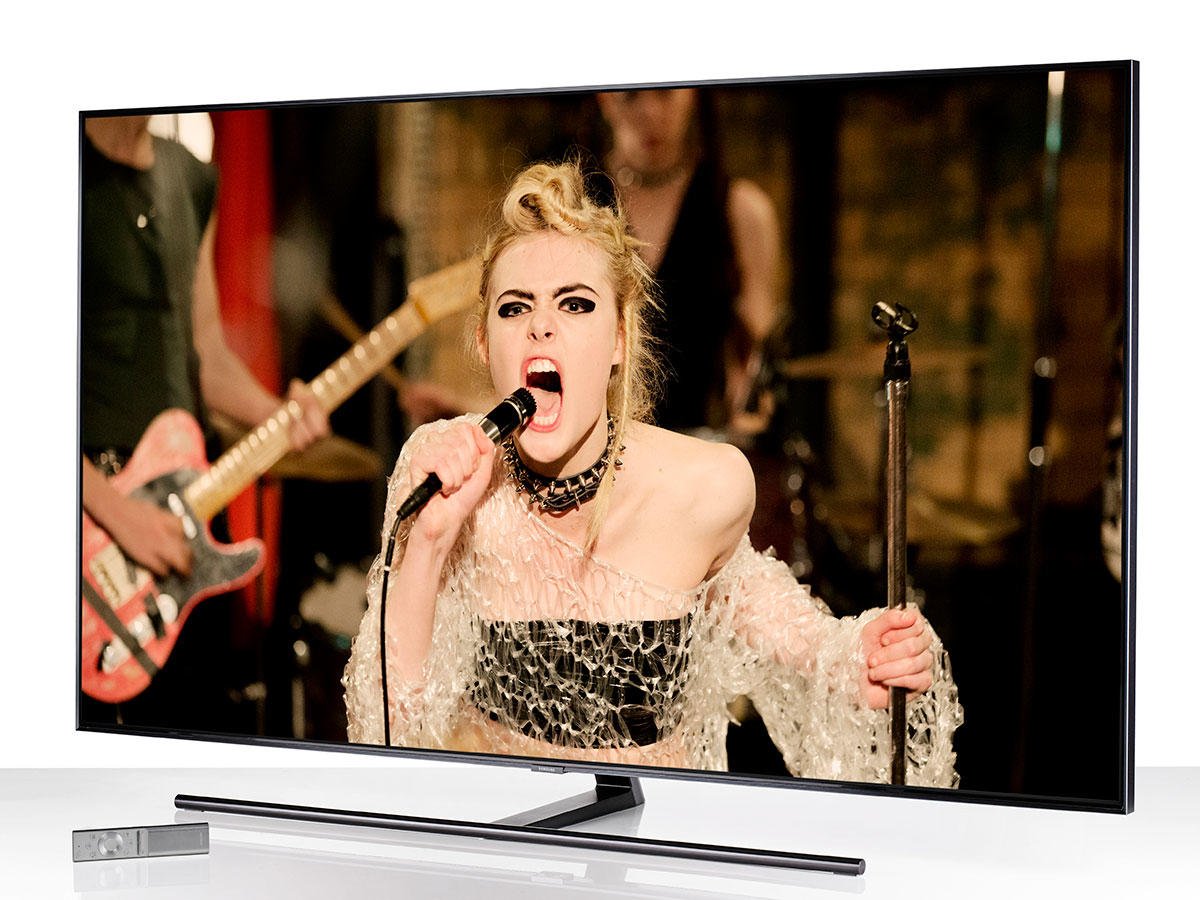 BACKLIGHT BAND-AID
The short-term solution? A direct LED backlight that allows the set to go astonishingly bright without sacrificing black depth in other parts of the image, and that is so well controlled it's almost as if the quantum dots are self-emissive. That backlight is only available on the top model in Samsung's QLED range, the Q9FN (not to be confused with the N-less Q9F, which is the 2017 version), the 65in version of which we're testing here. And yet this flagship QLED comes in significantly cheaper than the equivalent LG OLED, the £4500 OLED65C8. We've not yet tested that new LG, but it's really going to have to go some to surpass this scintillating Samsung.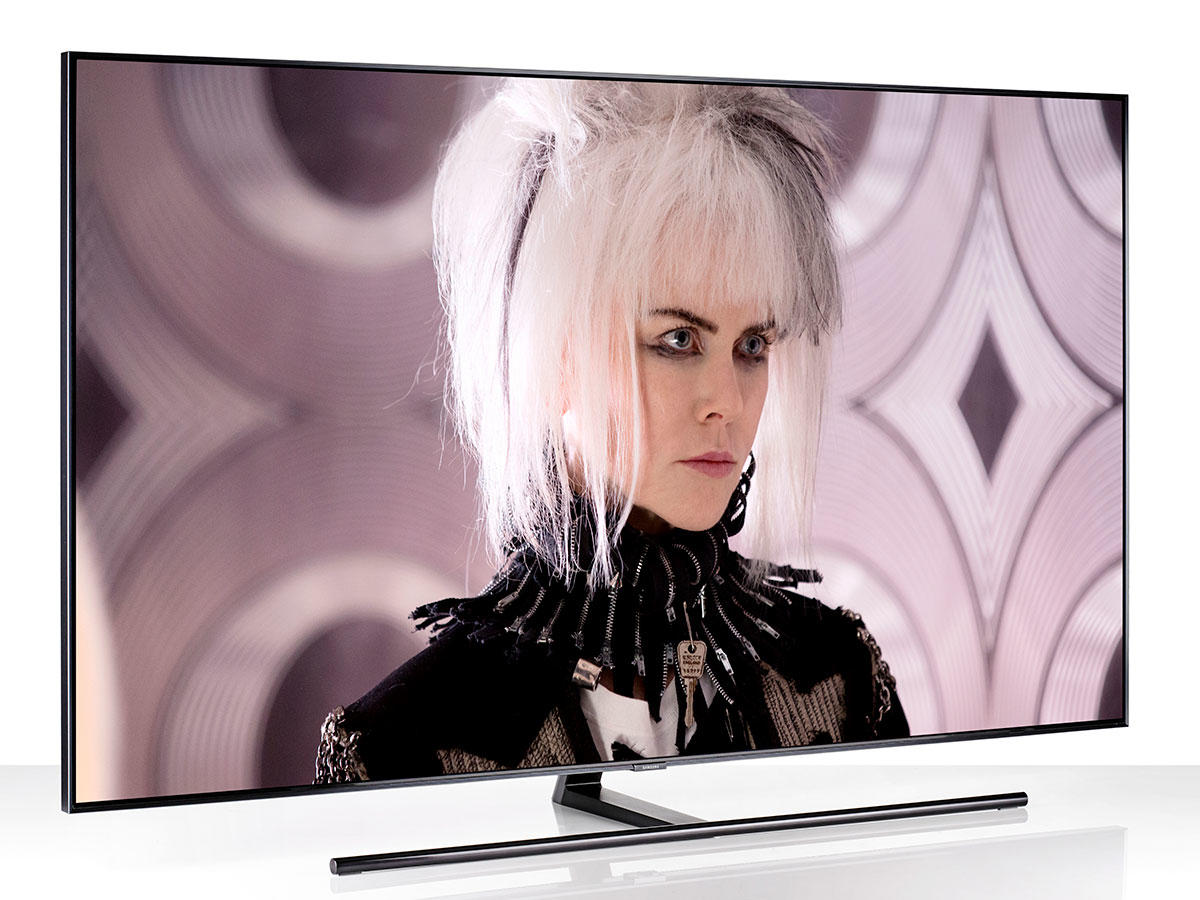 BRIGHT SPARK
It might seem odd to get all over-excited about a backlight, particularly as direct (also known as full array) backlights aren't exactly a new thing, but it has a genuinely transformative effect on performance here. It's all to do with the combination of brightness (2000 nits) and zonal control on offer, which means that if you've got a bright element in the middle of an otherwise black screen – Ryan Gosling under a spotlight in the concert scene of La La Land, for example – the spotlight is astonishingly bright and brilliantly white while the rest of the screen is inky black almost to the degree of an OLED telly. What's more, the backlight produces practically no bleeding or blooming around the object being lit. It's a pure, sharp, beacon in the darkness, and it looks incredible.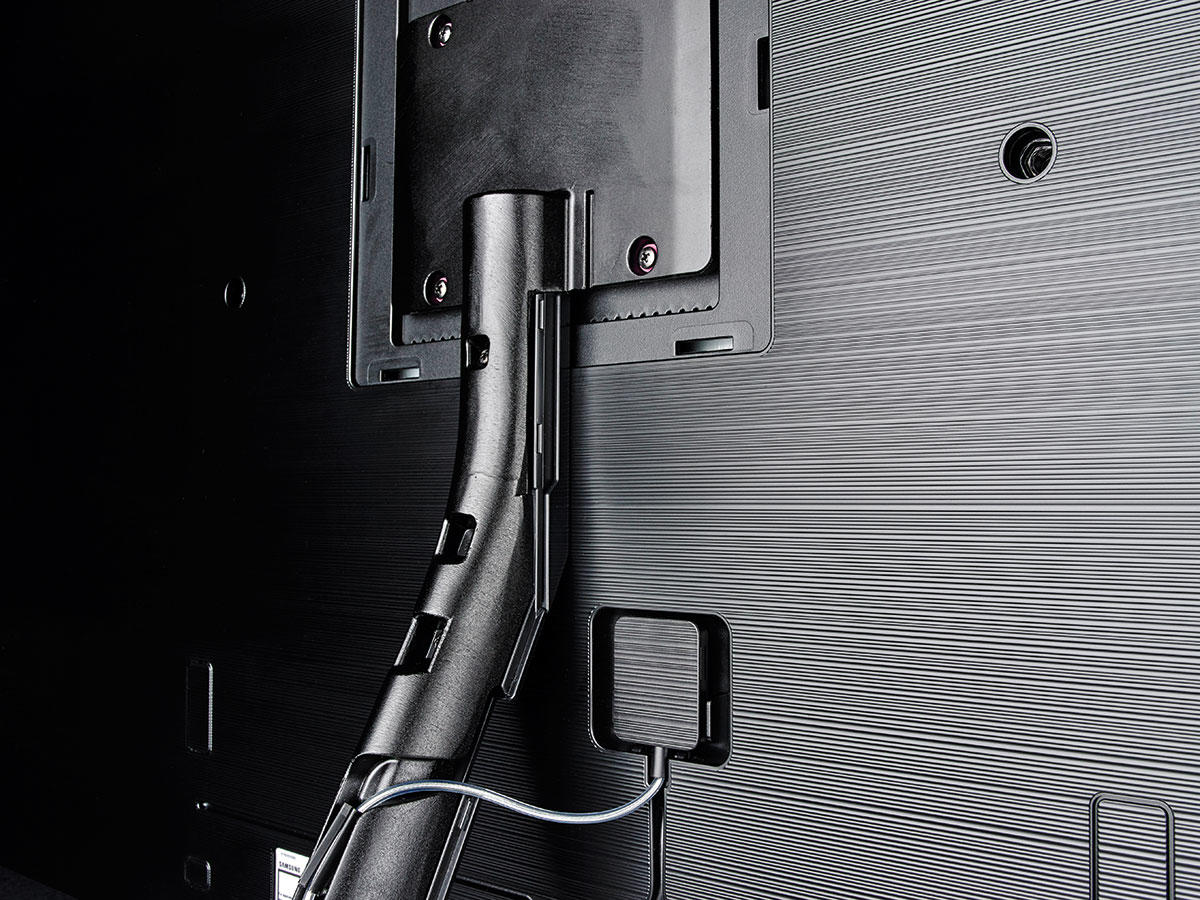 VIBRANT DETAIL
The backlight also combines with those super-vibrant-but-accurate quantum dots to deliver perhaps the most colourful picture we've yet seen. It's not simply that colours are more vivid, although they are, it's that more colours are revealed, particularly at the brightest end of the spectrum. While we're on the subject of more, how do you like the sound of more detail? Thought so, and that's what the Samsung gives you, particularly in the brightest and darkest parts of the picture. That makes clouds, for example, more defined and distinct, resulting in skies that are more dramatic, and the amount of detail the TV digs up from darkness makes dimly-lit films such as Chris Nolan's Batman trilogy more revealing than ever.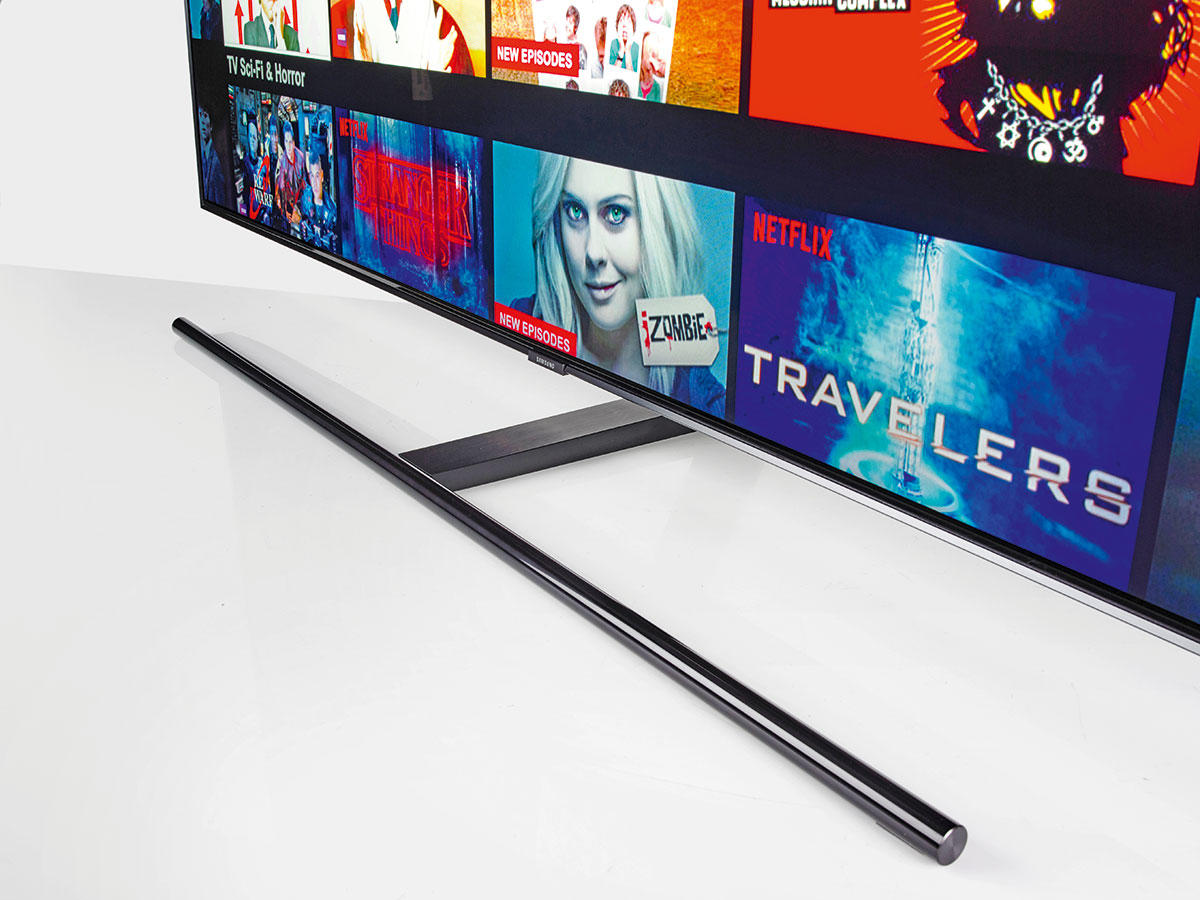 RECONFIGURED
There's variation in every TV and you should always calibrate to your taste, but if you're after some basic tips and the settings we preferred during testing, here you are. First things first, head straight to the Eco settings and turn them all off – they're a serious drain on performance. Next, motion processing. As is the case with most TVs, the Auto mode is far too aggressive and unnatural but, surprisingly, the default settings in the Custom mode work really rather well. The resultant motion handling isn't quite up there with what Sony can do, but it's not far off, which is a fairly long stride in the right direction. Still, some may prefer to turn the Motion Plus settings off entirely. That's all you need to do to get HDR stuff looking its best, but for standard dynamic range (SDR) content you're going to need to tweak a bit further. For us, dropping the Contrast setting by about ten points, Sharpness by around 5, taking a point off Brightness and upping the Local Dimming to High results in the best balance of punch and black depth.
GREAT FOR GAMING?
Samsung has long been a favourite for gamers, generally offering the lowest input lag of any manufacturer. The 15.5ms we measured on the Q9FN is a new low (which is a good thing), but Samsung has gone much further this year than simply reducing lag. Hop into the Game Mode menu and you'll find features for smoothing motion, which works and only increases input lag to the 29ms mark, and for variable refresh rate (VRR), which allows the TV to match the frame rate of a game in real-time and therefore reduce screen tearing. Even without those fancy features the Q9FN would be a superb TV for gaming thanks to its extraordinary contrast and vibrancy. It's the perfect foil for HDR blockbusters such as Horizon Zero Dawn, God of War and Far Cry 5.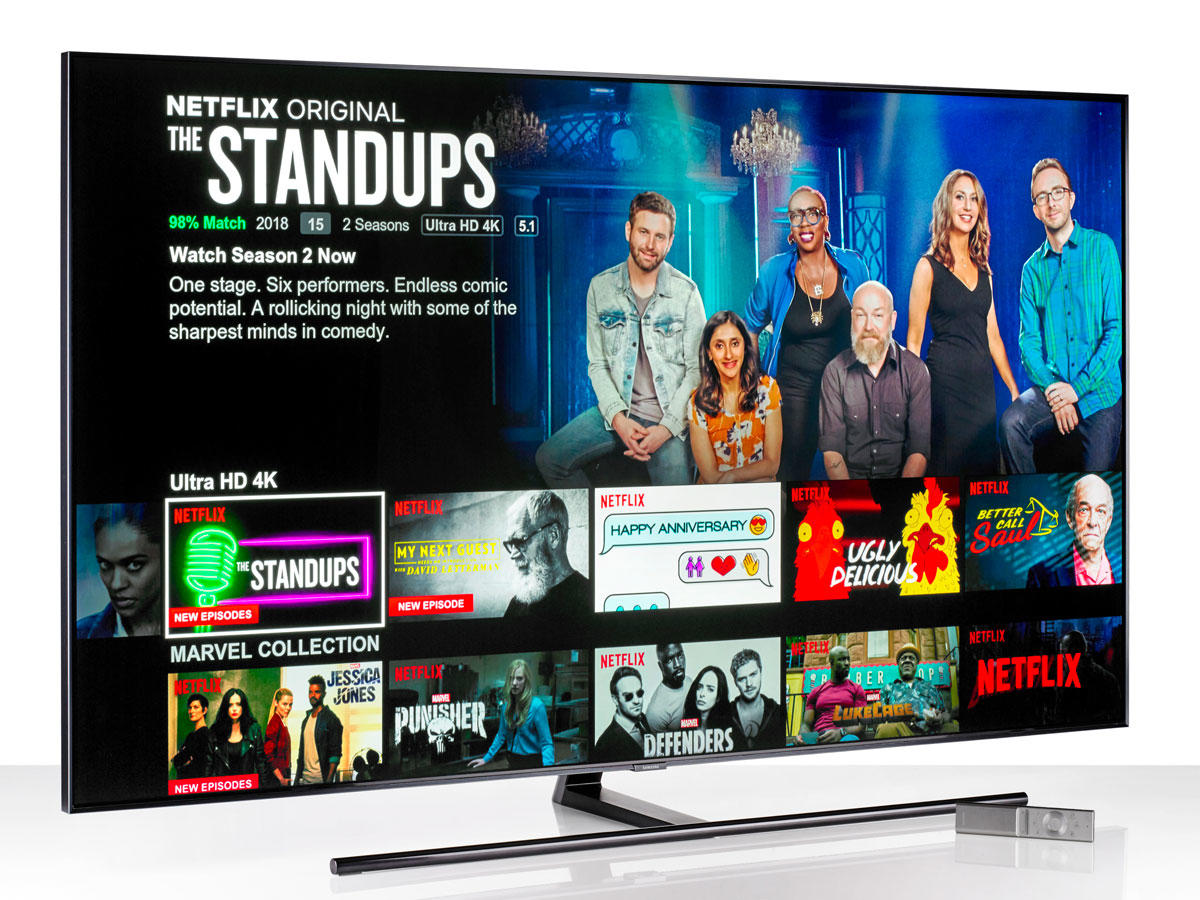 SOUND AND VISION
While Samsung's clearly focused the bulk of its attention on the Q9FN's picture quality, sound certainly hasn't been entirely overlooked. Of the three sound modes on offer, it's 'Optimised' that's the most impressive, producing big, bold and spacious audio that does a surprisingly impressive job with action movies and games. It's not all drama and no detail, though, and voices are still clear and distinct within the gunfire and explosions going on around them. While 'Optimised' is certainly the preferred mode for serious content, some might find the smoother, less weighty delivery of the Standard mode when watching normal telly. And although the Samsung's sound is very good by flatscreen standards, the Sony A1 still sounds better and both can be beaten by a decent soundbar.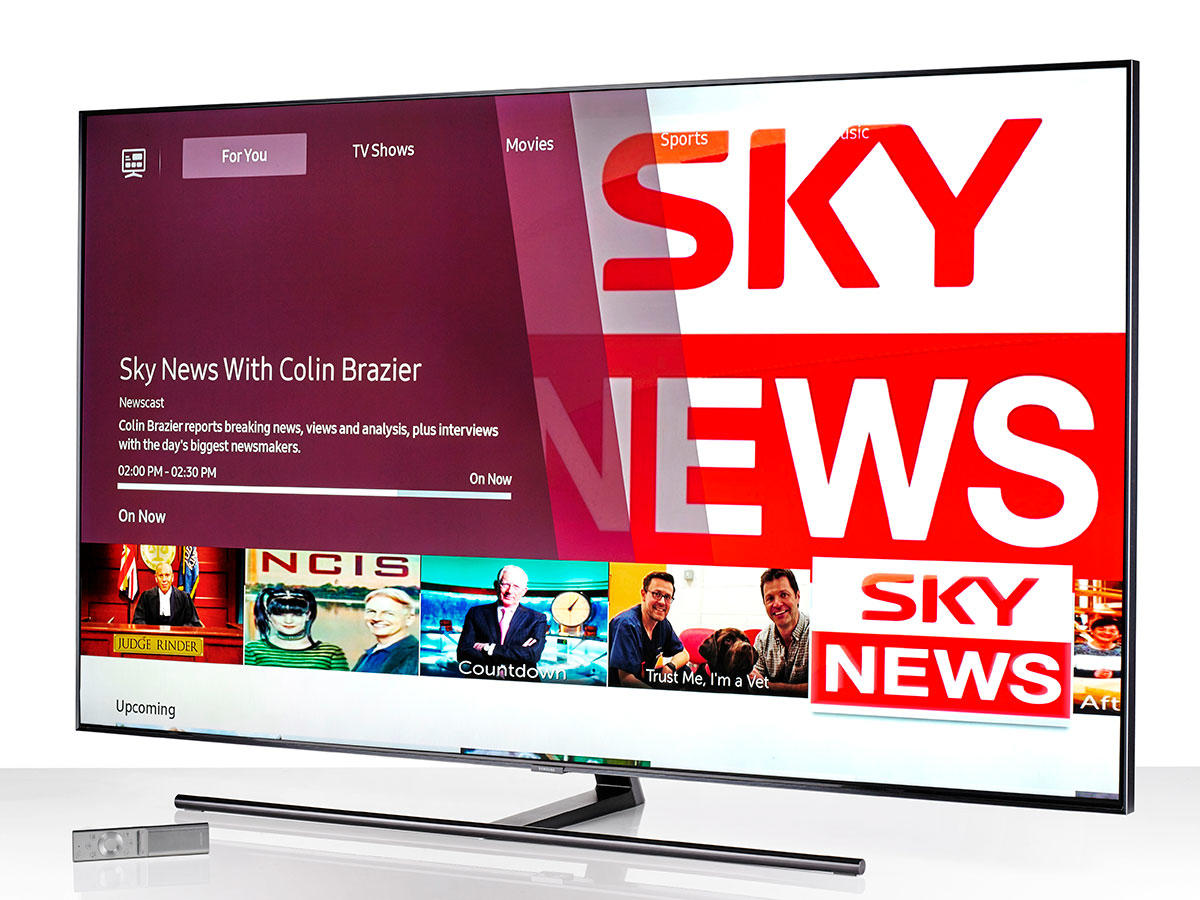 ONECONNECT TO RULE THEM ALL
Samsung has long been pushing its OneConnect concept, which sees the TV's inputs and other gubbins moved to an external box that can be stowed away out of site. This year's OneConnect box is about twice the size of last year's, which probably sound like a big ol' backwards step – but this is bulk with benefits. That's because this year the OneConnect box is also able to send power to the screen. That's right; you don't need to connect the telly itself to the wall. Instead, just one, remarkably thin 5m cable connects the screen to the OneConnect box, which can itself be hidden well out of site. It makes for an extremely neat design, particularly if you're wall-mounting.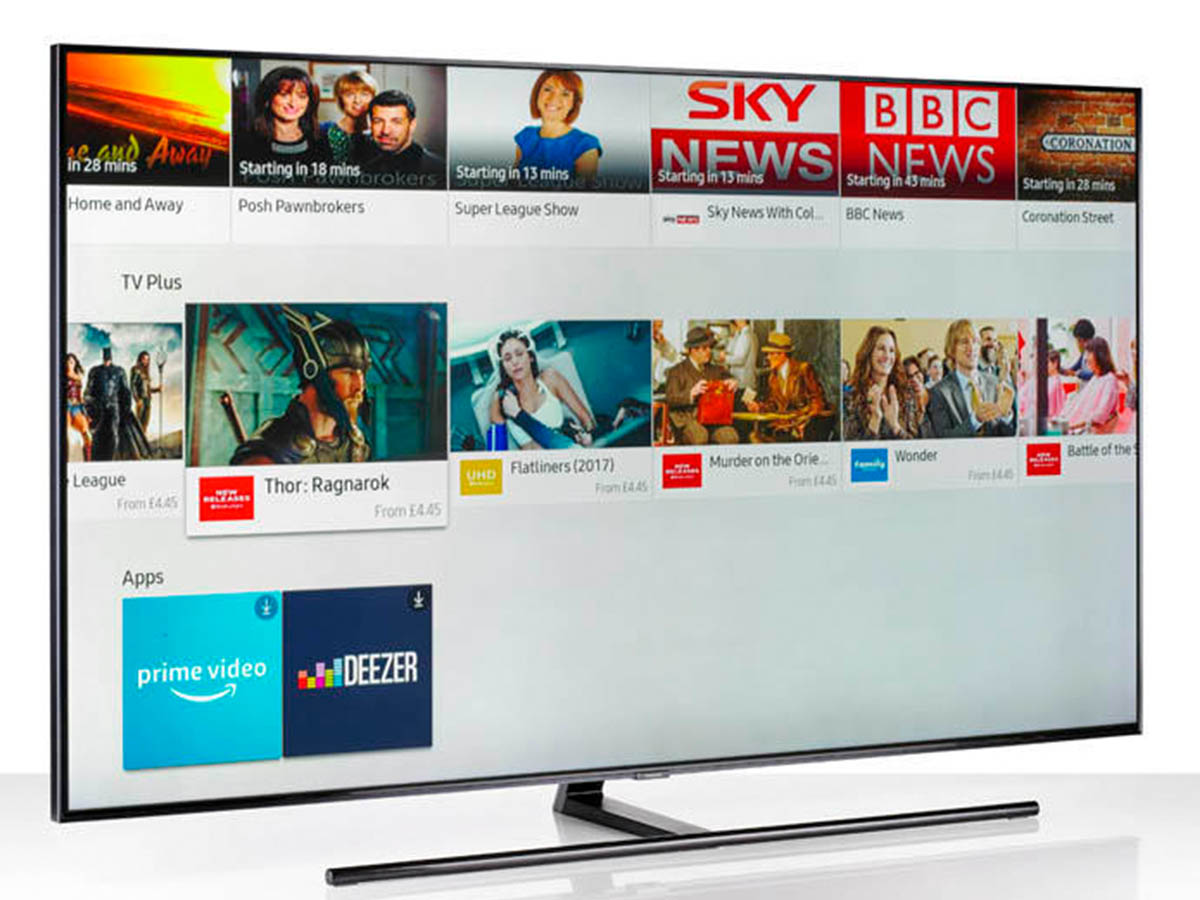 WHAT'S THE VERDICT?
By golly, there are so many reasons that you should get excited about the Samsung Q9FN. That direct, full array backlight is a revelation that, combined with Samsung's quantum dot tech, results in the brightest, punchiest, most vibrant TV we've yet reviewed, with expertly controlled, zonal contrast that means the brightest elements don't reduce the quality of the blacks. An OLED will still go blacker but, on the evidence of 2017 examples such as the Sony A1, it won't dig up nearly as much dark detail or go nearly as bright. What's more, no TV we've yet seen can beat the Q9FN for usability, breadth and depth of apps, or gaming features.