The X-Steady Electro will actively stabilise your action movies
A single axis powered gimbal works to conquer Mr Wobbly Hands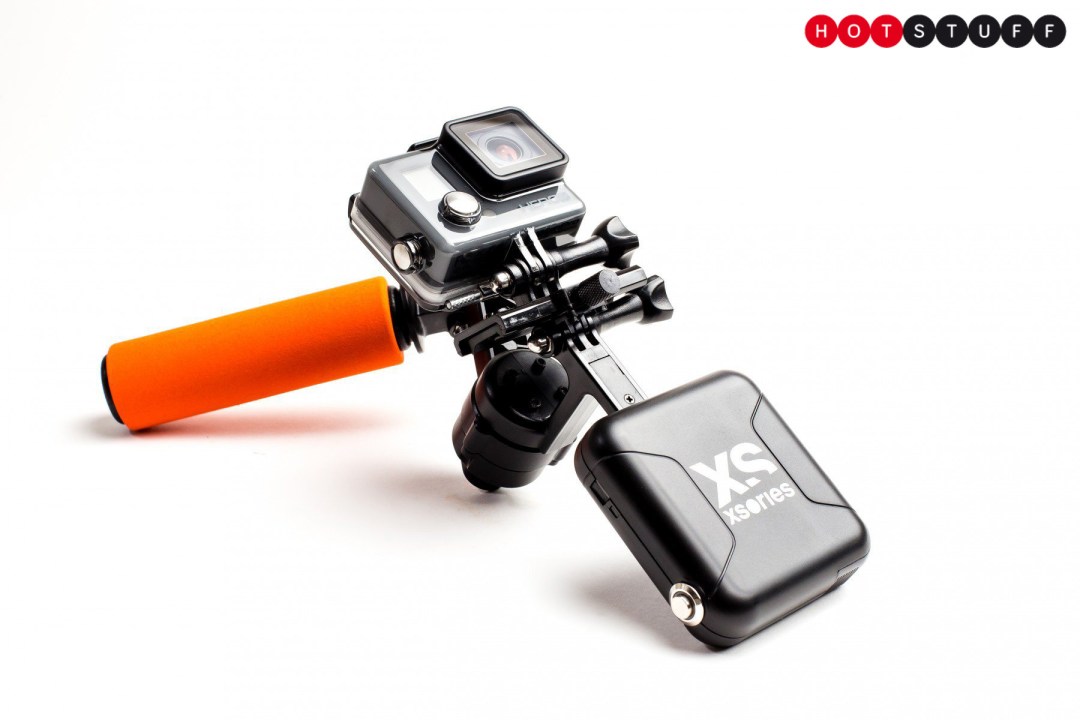 I love wobble cam – it makes me feel so Michael Bay!
Well, then, this isn't for you. Smooth footage is the key to a professional-looking video. Strap an action camera straight to your body, or to a bicycle, and no amount of in-camera digital stabilisation is going to be able to counteract the different forces at work. Drone cameras such as the DJI Phantom use a three-axis gimbal for steadying the image, but that would be bulky and expensive for more close-quarters work.
Enter the X-Steady Electro. It only has one axis of horizontal stabilisation, but it could still make a big impact on your ragged recording. It's designed to be handheld, but YouTube is chock-full of people rigging up tripods and monopods in weird ways – you'll have to get inventive if you want to use it with a chest mount or on your handlebars.
Sounds good, but it also sounds like another battery to forget to charge
If you're planning Peter Jackson levels of epic movie-making, think again. That said, the X-Steady is apparently good for nearly 90 minutes of motor-driven steadying, which is enough to get you down the slopes, through the gorge and up the mountain path in time for a well-earned pint. What's more, weighing in at a respectable 220g, the Electro is unlikely to be giving you too much wrist ache and its bright orange foam grip is more likely to hurt your eyes than your hand.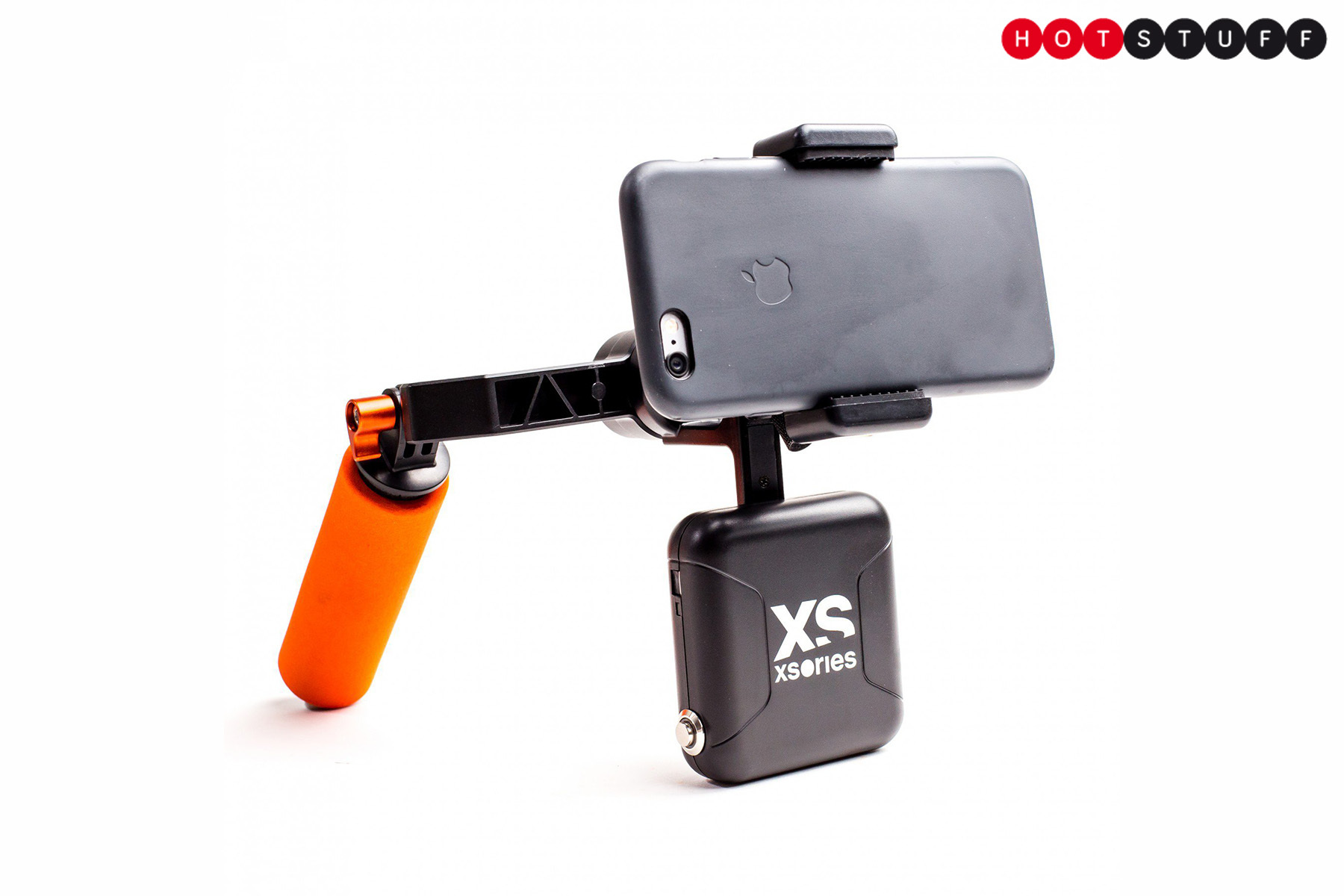 What about my underwater action vlogging project?
Unfortunately the X-Steady is neither waterproof nor splash resistant, so those dreams will have to stay on dry land for now. XSories, makers of the Electro, advise that the shake-steadier is robust but should be handled just like any camera – here's hoping they were thinking something rugged rather than Rolliflex.
It comes with a variety of mounts to suit various action cams or smartphones, and it's compatible a load of the other mounts and tripods that XSories makes. The X-Steady Electro is £180.