WTF is GameClub for iPhone and iPad?
Get your mitts on over 50 classic games no-one ever thought we'd see on iPhone and iPad again
Apple Arcade isn't the only subscription gaming service on iPhone and iPad. Several others exist, mostly scooping up games and providing access to them for a monthly fee. GameClub is different, though – it's bringing games back from the dead.
Every title in the current GameClub catalogue has previously ceased to be. These ex-games died as developers found they could no longer justify updates when the likes of appageddon occurred. Now, they're back, reworked for modern devices.
But how does the service work, what are the best games, and is it worth subscribing to?
How does GameClub work?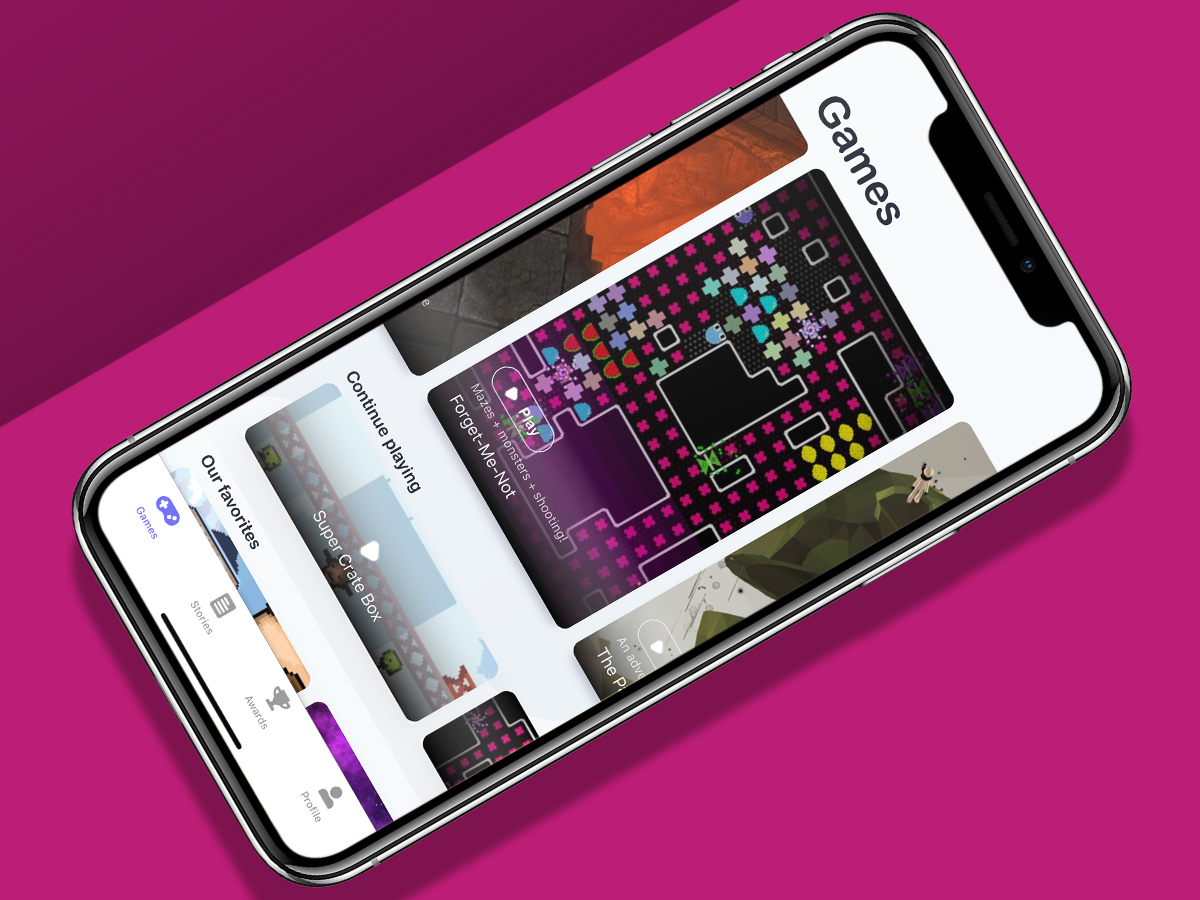 GameClub is similar to Apple Arcade. You get a 30-day trial, after which point you pay a fiver a month for access to all the games – which are free from ads and IAP, and can be played offline. Obviously, there's no App Store tab for a rival service, and so you use the GameClub app as a hub.
Within the app, you'll find links to the games, and a handy area that denotes those titles you've recently played. A Stories tab provides deep-dive background articles and tips. Note, though, that GameClub is a mite more sporadic than Apple Arcade when it comes to support for things like cloud sync and controllers.
What if I already paid for a GameClub game?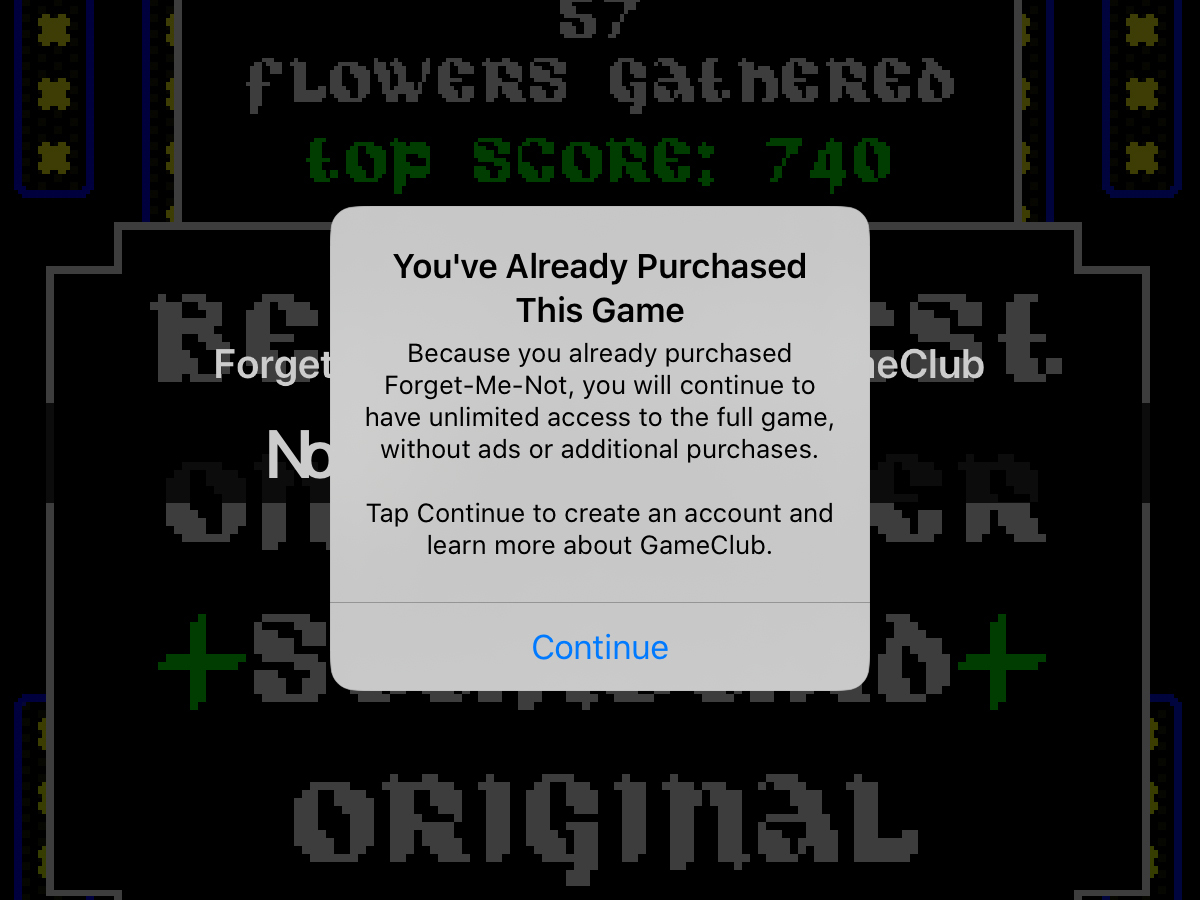 Since these games were all originally on the App Store in some form (albeit often with lower-res artwork, and without support for new devices), you might feel a bit miffed at having to pay a subscription for something you've already bought.
Rejoice, then, on hearing you don't have to. If you purchased a GameClub title in the distant past, you can download it to your iPhone or iPad, and use it for free, forever. Given that you'll be getting the shiny new updated version, that seems very generous. Far be it for Stuff to suggest you might like to subscribe for a bit, to reward GameClub for its hard work.
What are the best GameClub games?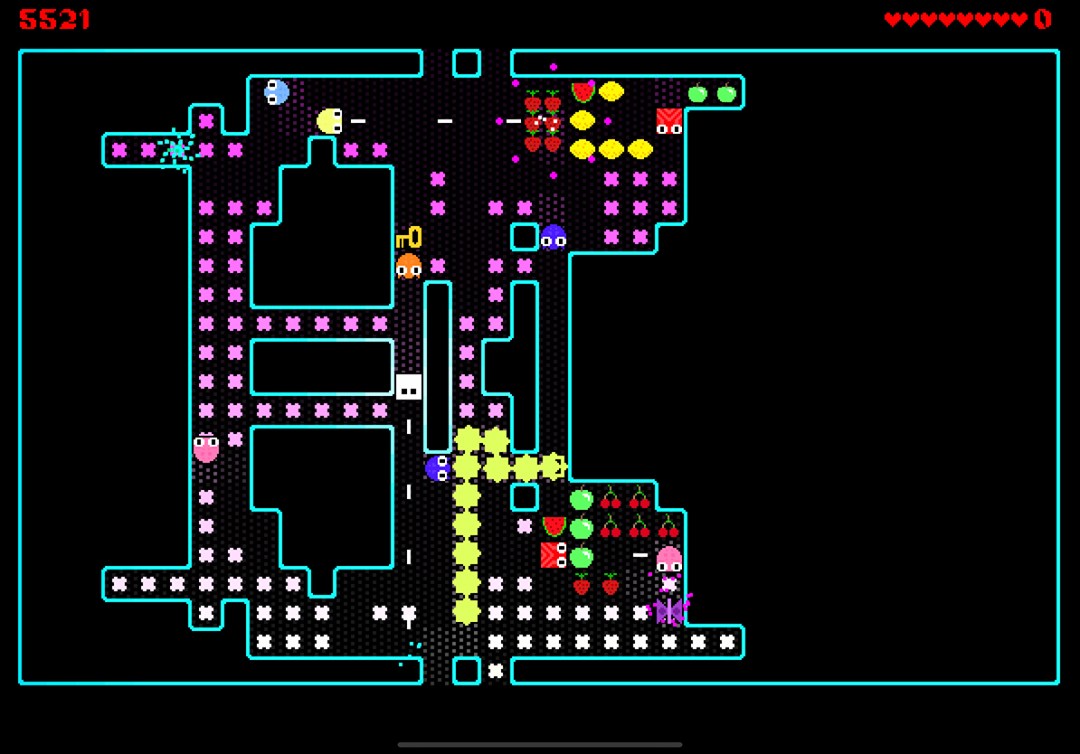 Given that the GameClub catalogue reaches back to the early days of the App Store, these games are a mite different from the glossy fare on Apple Arcade. GameClub is more like a grab bag of old-school indie hits, with many slathered in retro pixel art. There are, though, genuine classics lurking that make the service worth checking out:
Forget-Me-Not hurls you into the dynamic world of NEON DUNJUN for an explosive mash-up of blasting and Pac-Man. An arcade classic that never was.
Super Crate Box is probably the most famous GameClub title – a super-fast Vlambeer twitch shooter, where you leap about collecting crates as enemies pour through a hole in the ceiling.
Wooords is a beautifully tactile speedrun word puzzler, where you rearrange plastic letters on a virtual fridge door. It's especially lovely on iPad.
Pix'n Love Rush recalls set-ups from a slew of classic platformers, and smashes them into quickfire rounds that bring to mind WarioWare.
Some other top choices include minimalist arcade test Fox vs Duck, classic RPG Sword of Fargoal, grappling hook speedrunner Hook Worlds, mesmerising puzzler Incoboto, and the entire Vectrex catalogue. Not sure what to try first? Check out GameClub's ten-game welcome pack.
What about Android?
Google's countered Apple Arcade with Google Play Pass, which puts a slew of existing apps and games under a low monthly subscription. Also, some GameClub titles were never lost from Google Play, primarily because Google didn't set fire to a building marked '32 bit' and then run away laughing.
Still, GameClub nonetheless has Android plans in its future, along with expanding its catalogue to resurrect further classic titles and roll in new premium fare as well.