WTF is Android Go?
It's Android, but not as you know it...
Google has a new version of Android, but it's not Android P.
We'll have to wait until the summer for Android Pez, Pistachio Ice Cream, Popsicle, or whatever it ends up being called.
In the meantime, there's Android Go, a version that's optimised especially for cheaper phones. This slimmed-down version takes up less space and goes easier on the processor, meaning your £80 budget blower should handle all tasks with nary a sputter.
So how does it work? And does it require special apps to run as advertised? We've broken down everything you need to know. Let's Go!
What is Android Go?
It's a version of Android that's been optimised for entry-level (read: lower-powered) smartphones.
The version that's being released to the public is technically known as Android Oreo (Go Edition), which will help differentiate it from later builds.
It promises quicker, slicker performance on handsets with 1GB of RAM or less. That's because the phones come with fewer apps pre-installed, which makes the handsets less clogged. This has the added bonus of giving you more free storage to play with. And who doesn't like more storage?
The apps themselves also take up less space (about 50 per cent less, according to Google), and are less processor-intensive than standard Android apps. With super-light updates and downloads, your budget Android blower should motor along without slowing down like a tricycle stuck in treacle.
It's a similar idea to Android One, which sees handsets run the pure version of Android with no bloatware. While Android One started life aimed at emerging markets like India, it's since taken off in the West. Though Android One phones can be fairly high-end (like the HTC U11 Life), and don't have the slimmed-down, stripped-back apps.
Which apps are available for Android Go?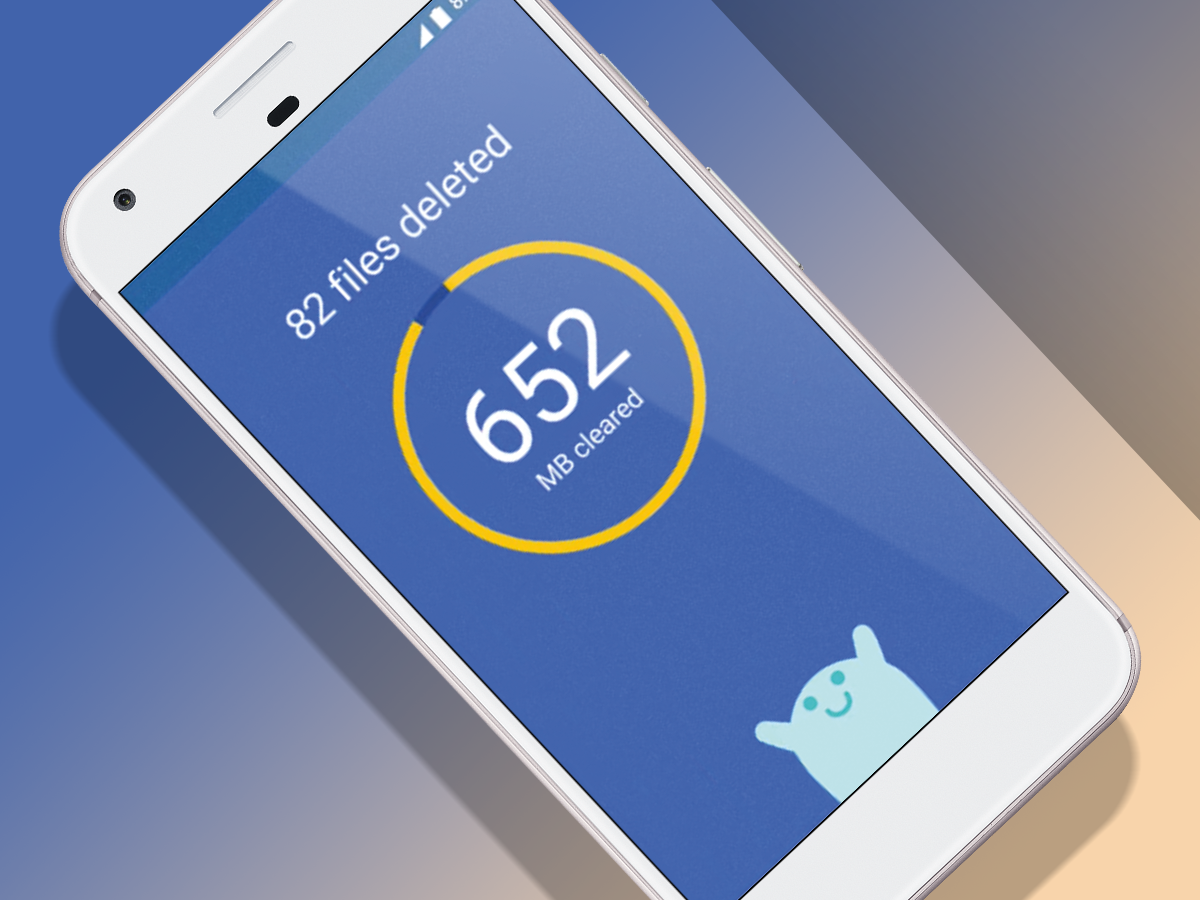 This being Android, Google apps are the first to be optimised for Go.
Files Go is a new app from Google that lets you quickly find files and delete any unwanted content. It should help free up space on your phone.
Google Go brings together some of the most-used Google features, like web search, voice search, GIF search and image search, YouTube, Google Weather, Google Translate and Google Maps.
Google Assistant Go is a stripped-back version of Assistant, Google's voice-activated, AI-powered personal assistant. It can still answer your questions, set timers for you and – yes – crack awful jokes, but now on phones with 1GB of memory or less.
These apps are likely to lack some features found on their full-fat Android equivalents. We'll have to wait for a full review to see which.
The full versions of Gboard and the Chrome web browser also come pre-installed. Gboard is Google's take on a keyboard, with autocorrect, voice typing, GIFs, emoji and 220 languages to choose from.
Chrome has all the usual bells and whistles, including a data saver which limits background data use, reducing usage by up to 60 per cent. Which should save you a pretty penny on your mobile bills.
Google also recommends certain third-party apps as being suitable for Android Go. You can see which by visiting the Google Play app store on your device.
Which phones run Android Go?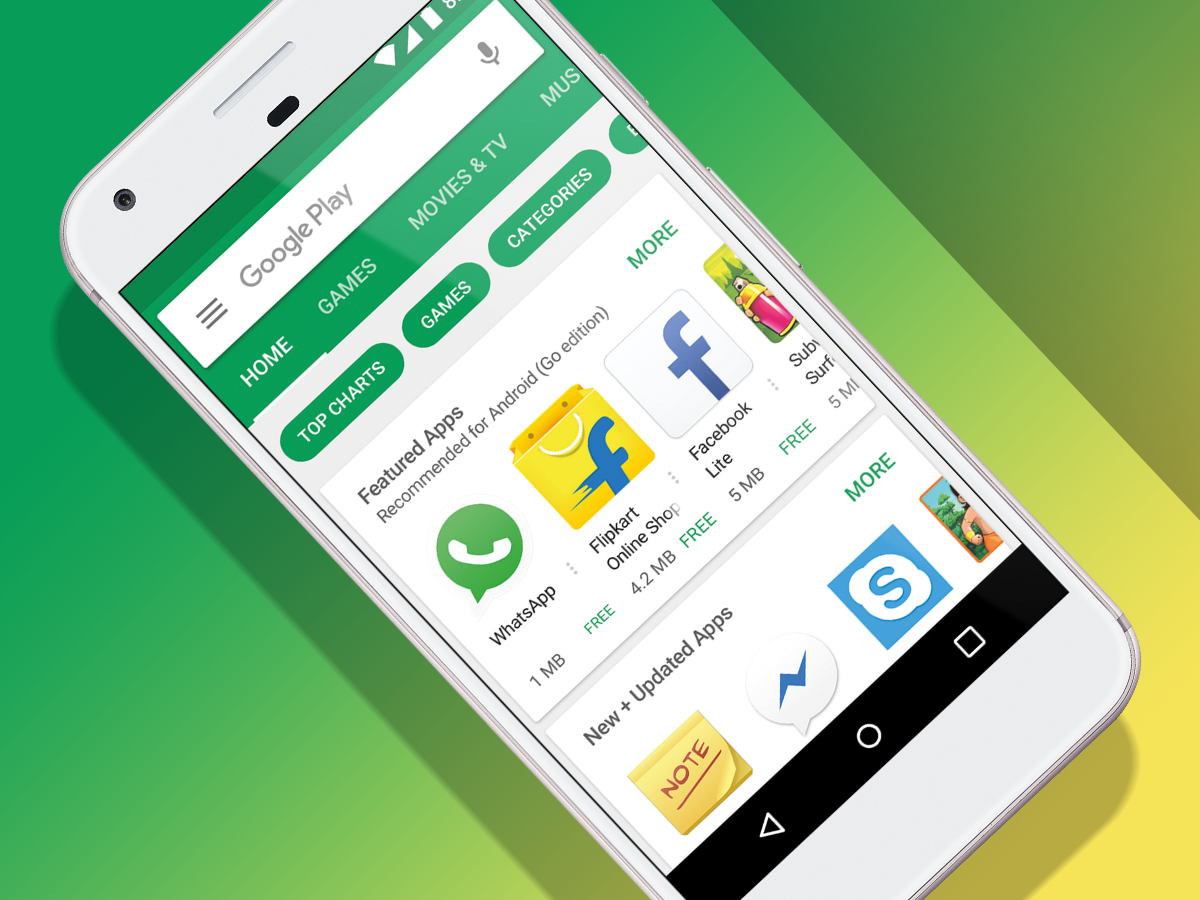 The first Android Go phones were announced at Mobile World Congress 2018. The poster boy is the Nokia 1, an eye-catchingly colourful phone whose swappable Xpress-on covers have more character than a busload of Lady Gaga fans. Make no mistake: it's a seriously exciting phone for under £100.
ZTE also jumped on the Android Go bandwagon with the ZTE Tempo Go. It too looks like a decent budget option, with a Qualcomm Snapdragon 210 chipset and 1GB of RAM. It's been announced for the US only at the moment, where it will cost $79.
Alcatel's 1X is similarly low-specced, though stands apart from the crowd thanks to its facial recognition feature. Don't expect Face ID levels of functionality, but it's still an impressive extra on a budget device.
Other Android Go phones announced include the LAVA Z50 (for the Indian market), Micromax Bharat Go, and models from Transsion for the African market. These are all unlikely to hit Blighty though.
The first Android Go phones 'Go' on sale in April. So you could have a fresher, slimmed-down budget Android experience in time for the Spring (when it finally arrives).