The biggest news and trailers from Summer Game Fest 2023
A good look at everything you can expect to be playing for the rest of this year and beyond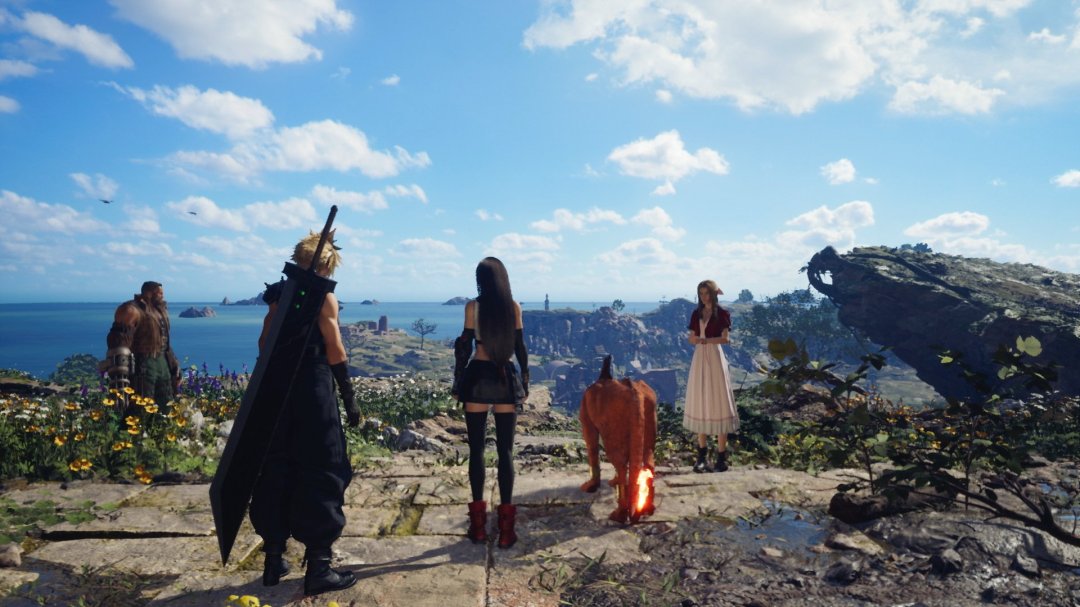 E3 isn't officially dead, but it's really not looking good for gaming's long-running once annual extravaganza of trailers, previews and uncontrollable hype. Luckily, Geoff Keighley's Summer Game Fest 2023 is here to do its very best E3 impression.
This year's big kickoff event might have been its best so far. We saw lots of gameplay (never the guarantee it should be as these events), there were more than a few surprises, and the remainder of 2023 looks a lot clearer after some of the second half of the year's big hitters got release dates. 
Rather than listing all of the many announcements, we've highlighted the biggest and best of the showcase with their accompanying trailers. And be sure to come back on Sunday evening for Microsoft and Bethesda's own event, which should be a good one.
---
Prince of Persia: The Lost Crown
This one was a big surprise. We've known for a while that we're supposedly getting a remake of the iconic PS2-era action-adventure game, Prince of Persia: The Sands of Time, but don't expect that to be seeing that for a very long time, as it was recently announced that development on the game is all but back to square one.
But in the meantime, Summer Game Fest kicked off with a trailer for a brand new Prince of Persia game, this one being a 2.5d Metroidvania, and it looked great. With lots of slick side-scrolling platforming action, slashy slow-mo combat and screen-filling medieval monsters, Prince of Persia: The Lost Crown looks like a welcome throwback to Prince of Persia of old. Expect to see more at Ubisoft's own event.  
Due: January 18, 2024
---
Mortal Kombat 1
It's a good time to be a fighting game fan. Street Fighter 6 is as good as arcade stick abusers were hoping it would be, and at Summer Game Fest we got an extensive gameplay reveal for Mortal Kombat 1, full of blood, guts and, yes, Fatalities.
A reboot of the series, longtime fans will get to see their old favourites thrown into a new timeline, with the big gameplay addition being Kameo fighters, a separate roster of characters who act as assists during matches and can be summoned into the action with a seamless button press. It's definitely Mortal Kombat, but giving the much-loved series a fresh start of sorts should bring in a whole new legion of fans. 
Due: August 18
---
Sonic Superstars
3D Sonic? About as reliable as Tottenham Hotspur. 2D Sonic, however, is generally a lot more successful, and surprise reveal Sonic Superstars is very much a modern take on the classic formula, with Sega hoping to entice both longstanding and brand new fans with vibrant visuals and up to four-player local multiplayer support.
Given the abundance of guns in these showcases, it was nice to enjoy a few minutes of the Blue Blur doing his very fast thing in some fresh environments. After the decidedly divisive Sonic Frontiers, Superstars' traditional approach looks like a much safer bet. 
Due: 2023
---
Lies of P 
The general consensus is that Lies of P is a Pinocchio game that quite likes the idea of being Bloodborne. Even if that is a bit reductive, you can do a lot worse than being Pinocchio Bloodborne.
Announced last year, this ultra-dark twist on the timeless fairy tale imagines the puppet as an agile swordsman in the Belle Epoque-inspired city of Krat, with so much evil lurking in the shadows that it's no surprise Jiminy Cricket has given this one a miss. As well as a chunky new gameplay trailer, we got a September release date and a demo for the upcoming Soulslike, which is available to download on Xbox, PlayStation and PC right now. 
Due: September 19 
---
Alan Wake 2 
After a lengthy intro from creative director Sam Lake, we got to see a good chunk of raw and unedited gameplay from the previously announced sequel to Remedy's spooky cult classic, Alan Wake. But at the start of the demonstration, Alan was nowhere to be seen.
Instead, we focus on a new character named Saga Anderson, an FBI agent whom you'll spend half of the game playing as. The campaign takes place in two locations, with Saga tasked with solving the mystery behind a series of murders in the Pacific Northwest, while Alan is stuck in the Dark Place, a supernatural nightmare land of his own making. Not ideal circumstances for either, then. To see how these branching narratives inevitably collide, you'll need to play the game later this year. 
Due: October 17
---
Final Fantasy VII Rebirth 
This was the show-closing heavyweight we were promised, and the first gameplay trailer for Final Fantasy VII Rebirth delivered. The second part of Square Enix's ambitious remake of perhaps its most beloved game ever had shocking news footage, sprawling countryside, humongous enemies and plenty of Chocobos, as Cloud and co. leave the tall walls of Midgar for the big wide world.
We already knew that Square is taking some bold swings with where the story deviates from the legendary PS1 RPG, and this trailer attempts to bring us up to speed with where the gang find themselves in the second game, which, in an enjoyable (if a little indimidating) throwback to the original game, will ship on multiple discs when it arrives early next year. 
Due: 2024 
---
Everything else 
Like a Dragon Gaiden: The Man Who Erased His Name is a Yakuza spinoff coming at the end of this year, while The Lord of the Rings: Return to Moria is a Dwarf 'em up survival game that looks a lot better than the recent Gollum-centric misfire.
Sand Land is a new open-world game from the creator of Dragon Ball, and Nicolas Cage is going to be popping up in Dead by Daylight. Fortnite and CoD got their usual share of stage time, and Insomniac gave us an October 20 release date for PS5 exclusive Marvel's Spider-Man 2.
Unfortunately The Rock didn't make an appearance this year, but we're certain he still wants us to enjoy our gaming.