The best new game trailers from Gamescom 2023
All the highlights from one of 2023's biggest gaming shows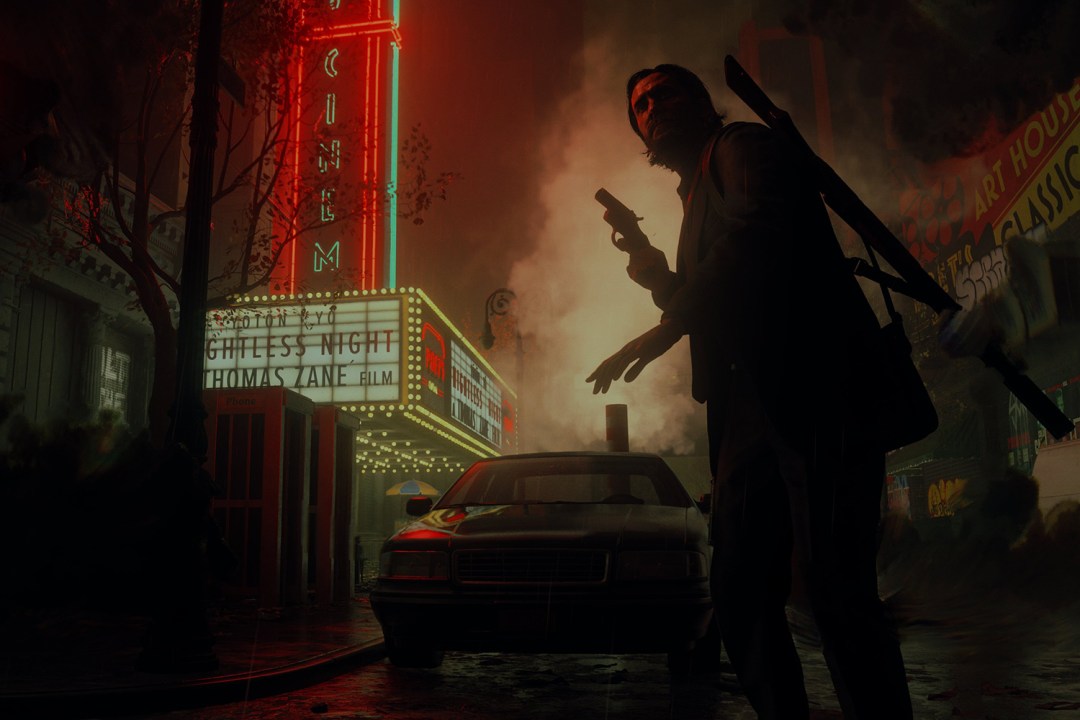 Now that E3 has largely been laid to rest, Germany's Gamescom has become the go-to show for developers and publishers to get gamers' eyes on their hot new and upcoming games. This year's edition was no different, with a stack of bespoke Gamescom trailers dropping along with a whole host of debuts from smaller and indie devs.
With plenty of heavy hitter titles set to go on sale imminently, including Cyberpunk 2077 Phantom Liberty and Bethesda's Starfield, there wasn't much in the way of blockbuster announcements – but there are still plenty of clips worth your attention. Here are just a few of our highlights:
Starfield
Bethesda's eagerly awaited Starfield got a live-action trailer, going big on the emotional core that will underline the space RPG's expansive gameplay. There's not long at all to wait for this one: Starfield hits PC and Xbox Series S/X on the 6th of September, with early access kicking off from the 1st.
---
Cyberpunk 2077: Phantom Liberty
Expansion Phantom Liberty isn't just expanding Cyberpunk 2077's story with all-new content – it's landing alongside a major upgrade to the base game, which promises to overhaul lots of gameplay mechanics and give those who last played at launch a reason to revisit Night City. CD Projekt RED has diligently fixed and fleshed out the role-playing FPS, which became infamous for its shoddy initial state; new weapons are just the tip of the iceberg.
---
Tekken 8
An all-new arcade mode, customisable player avatars, and a roster made up of 32 new and returning characters are locked in for the latest Tekken entry. Long-running series features like the heat gauge also make a comeback, and it seems like there might be enough content to rival the stuffed-to-bursting Street Fighter 6 when it arrives on the 24th of January 2024.
---
Call of Duty: Modern Warfare 3
A full ten minutes of gameplay from the single player campaign gives us a detailed look at the upcoming Call of Duty sequel. You should know what to expect by now: hyperrealistic visuals, bombastic action, and addictively responsive controls.
---
Alan Wake 2
Bringing the Opening Night Live stream to a close, Remedy's survival horror sequel went dark for this new trailer. Appropriate, given it's set to launch on the 27th of October – just in time for Halloween. The troubled writer won't be the only playable character this time around, and his warped perspective promises to lean more into the horror elements than the original game ever did.
---
The First Descendant
Ahead of its open beta launching on the 19th of September, the developer's Gamescom trailers gave us our best look yet at this incoming third-person shooter. It's a free-to-play co-op looter shooter, so ticks all the boxes for current gaming trends, and goes all in on its sci-fi setting.
---
Sonic Superstars
Sega's latest take on the Blue Blur aims to stay true to the original Genesis/Mega Drive titles, with movement and levels that are an almost exact match for those classics games. Superstars will land on the 17th of October, just a few days ahead of Super Mario Wonder – which will be the better 2D sequel to a familiar franchise?
---
Mortal Kombat 1
Only those with strong stomachs need apply for Netherealm's latest fighting game. This continues the plot of previous Mortal Kombat games, with some timeline-hopping allowing for new takes on familiar characters. Ultra-violent X-ray moves and Fatalities make a return, in higher definition than ever.
---
Stormgate
An RTS from ex-Starcraft and Warcraft III devs, Stormgate comes up with its own unique spin on the genre. The sci-fi setting should please genre purists who want a change from Starcraft or Command and Conquer, while the social elements could give it added appeal over the likes of Age of Empires. For its Gamescom trailers the dev has shown off a mix of gameplay and behind-the-scenes footage, so we're still a long way from this one seeing a retail release.
---
Thank Goodness You're Here!
We get major Viz magazine vibes from this comedy platformer from the publisher of Untitled Goose Game. Set in the fictional northern English town of Barnsworth, Thank Goodness You're Here! has gorgeous hand-drawn animation, a nonsensical plot and a narrator voicing your every action. It looks like an aboslute riot, and should be hitting PC, PS5 and Nintendo Switch at some point next year.
---