Stuff Gadget Awards 2015: Vote for the Kickstarter Campaign of the Year
...or the Kickstarter and Indiegogo Campaign of the Year, to be exact
This year has been a great one for crowdfunding. Amazing devices and projects wouldn't stop appearing, making our wallet regularly flee to the corner of the room.
Never did a month pass without us wanting to doff our money hat at several campaigns, so picking our favourites was extremely tough. Still, here they are, including 13-bit gaming, robotics, music, a deranged card game, and algorithmic knitwear.
Now it's time for you help us out by actually choosing a winner – you'll find a voting form at the bottom of the page.
Bloxels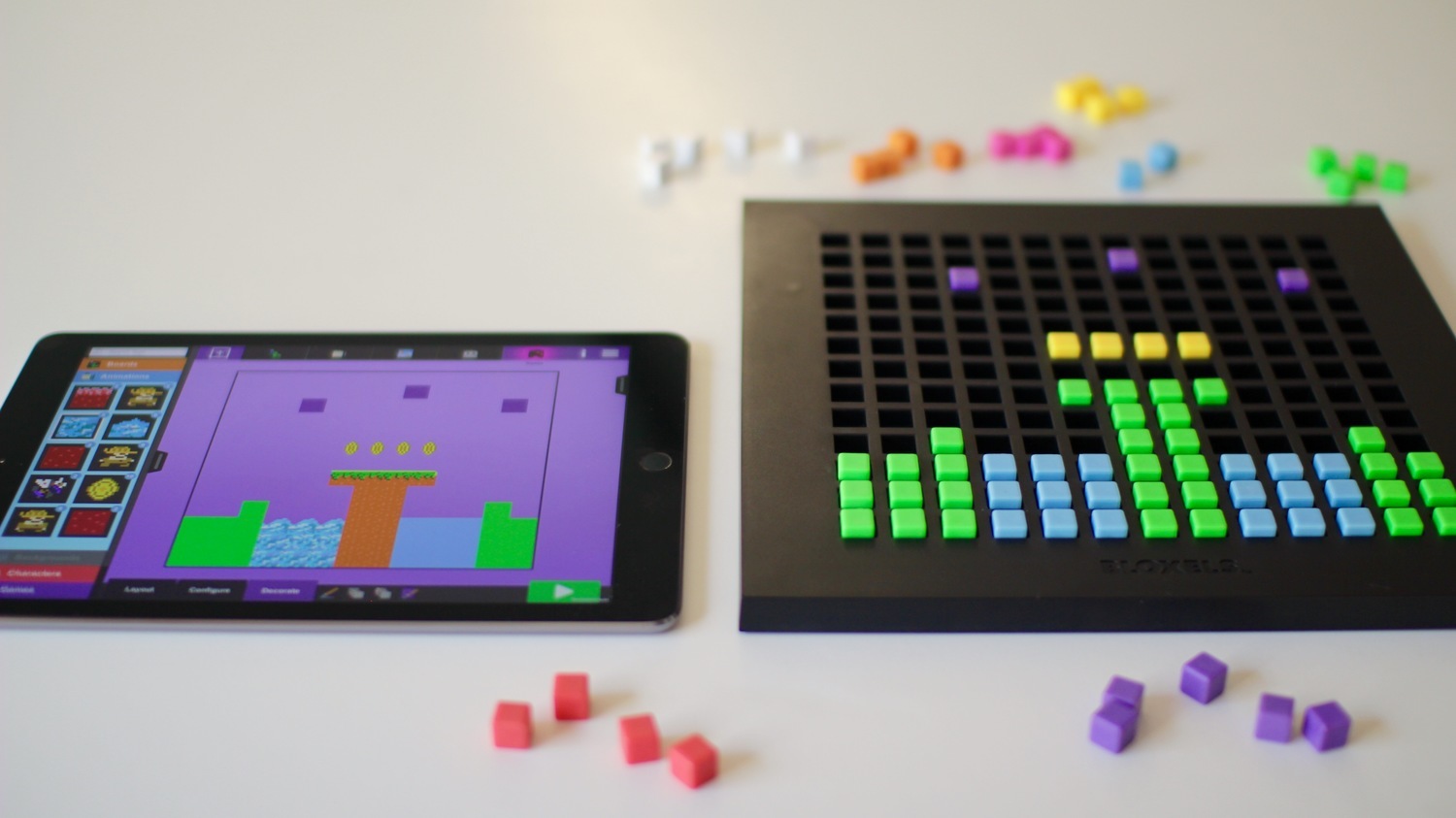 We've heard of retro 8- and 16-bit games, but 13-bit is where it's at, according to Bloxels. This kid-friendly videogame creation platform has you slot coloured cubes into a 13-by-13 plastic board. You then use an Android or iOS device to photograph your blocky creation, and an app converts it into a fully playable game, based around a customisable template.
Pixel Press has form in this area — an earlier product, Floors, did much the same with paper grids. But Bloxels seems faster and friendlier, and it's now up for pre-order. And we really want to get our hands on the LEGO-style 3D models app hinted at during the crowdfunding campaign.
Buddy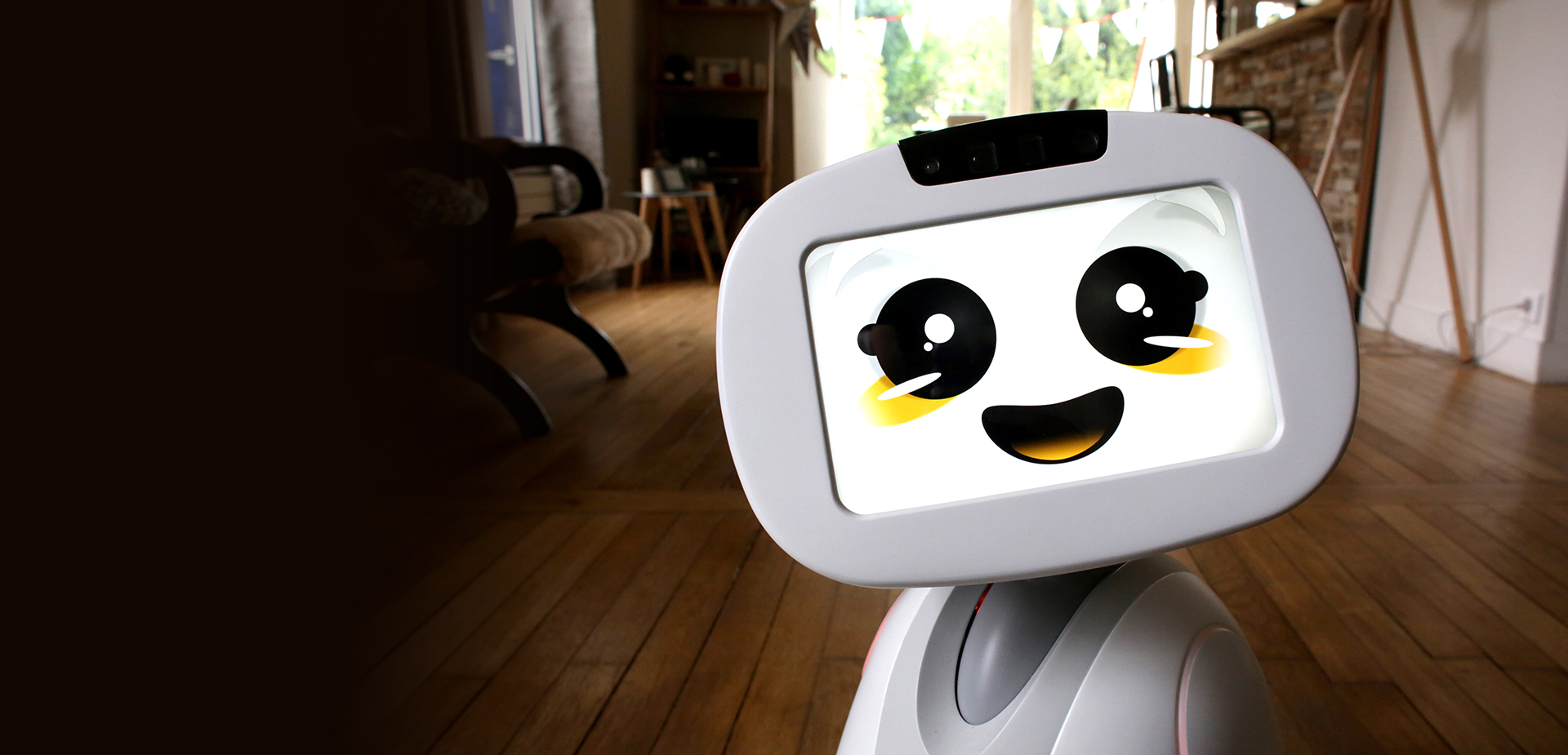 This tame droid claims to be the first "social robot". The little open source fellow trundles about the place, and can be used to give people reminders, entertain your kids, and patrol your home.
If someone breaks in, Buddy's sadly not equipped with laser guns (although, you know, open source), but it's smart in other areas: speech recognition and object/human detection, real-time location mapping, obstacle avoidance, and connectivity.
For about the price of an iPhone, then, over a thousand backers will in 2016 get something with infinitely more personality, and, importantly, the ability to successfully wear a hat.
C.H.I.P.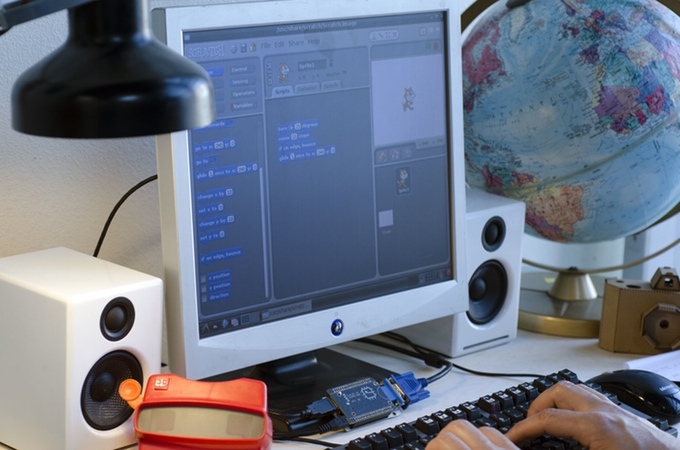 Nine dollars. That's how much C.H.I.P. cost each of the 39,560 backers. But this is no throwaway piece of silicon — as evidenced during the Kickstarter campaign, C.H.I.P. is versatile and powerful.
It boasts a 1GHz processor, 512 MB of RAM and 4GB of storage. It has Wi-Fi and Bluetooth 4.0. It'll connect to all kinds of devices, powering custom tech hacks or running the likes of LibreOffice, Chromium, and games. Perhaps more importantly, it comes pre-loaded with Scratch, providing kids with a smart, simple means to pick up the basics of programming.
And people who stumped up US$49 rather than just US$9 get PocketC.H.I.P., the most adorable touchscreen computer imaginable, and the perfect antidote to boring rectangular slabs.
Exploding Kittens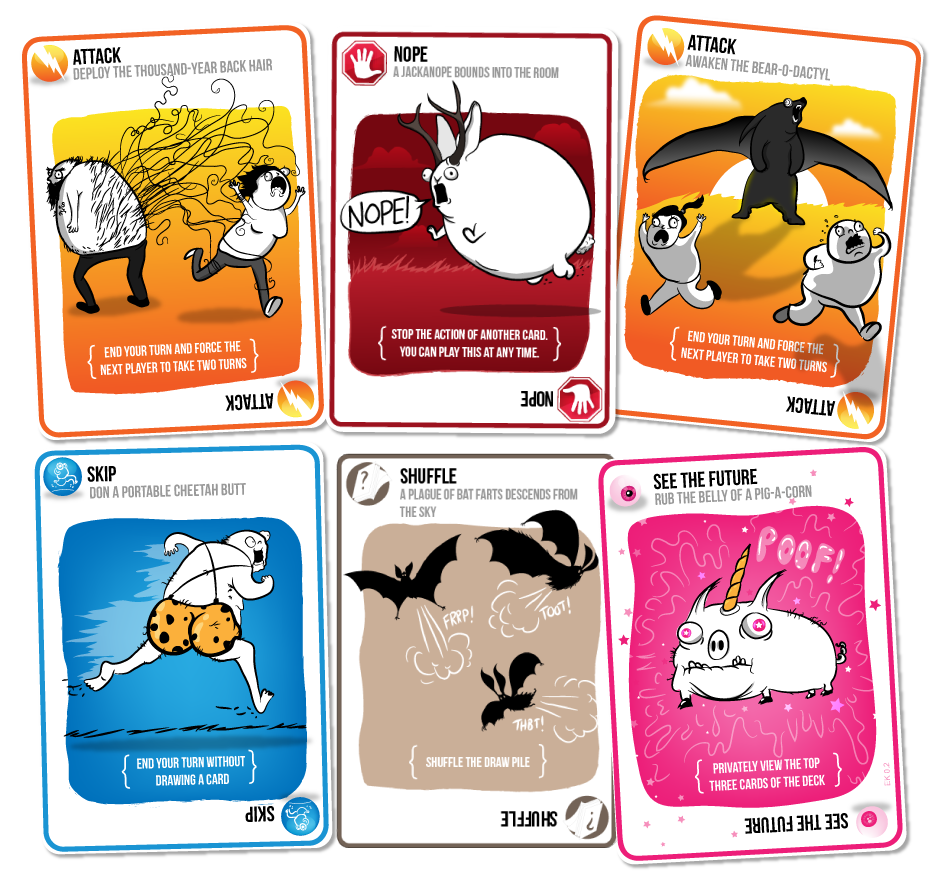 This card game had a modest US$10,000 goal. It managed that in eight minutes. By the time the Kickstarter was done, it had well over 200,000 backers, pledging a total of US$8.7 million.
In part, this was down to the people involved: Elan Lee, Shane Small and especially Matthew Inman (The Oatmeal). But mostly everyone just really wanted a "highly strategic kitty-powered version of Russian roulette", for "people who are into kittens and explosions and laser beams and sometimes goats".
Throughout the Kickstarter, rewards expanded as the funds went crazy: decks were upgraded, and everyone got a personal surprise on opening their packages — fortunately, not an explosion.
Floating Record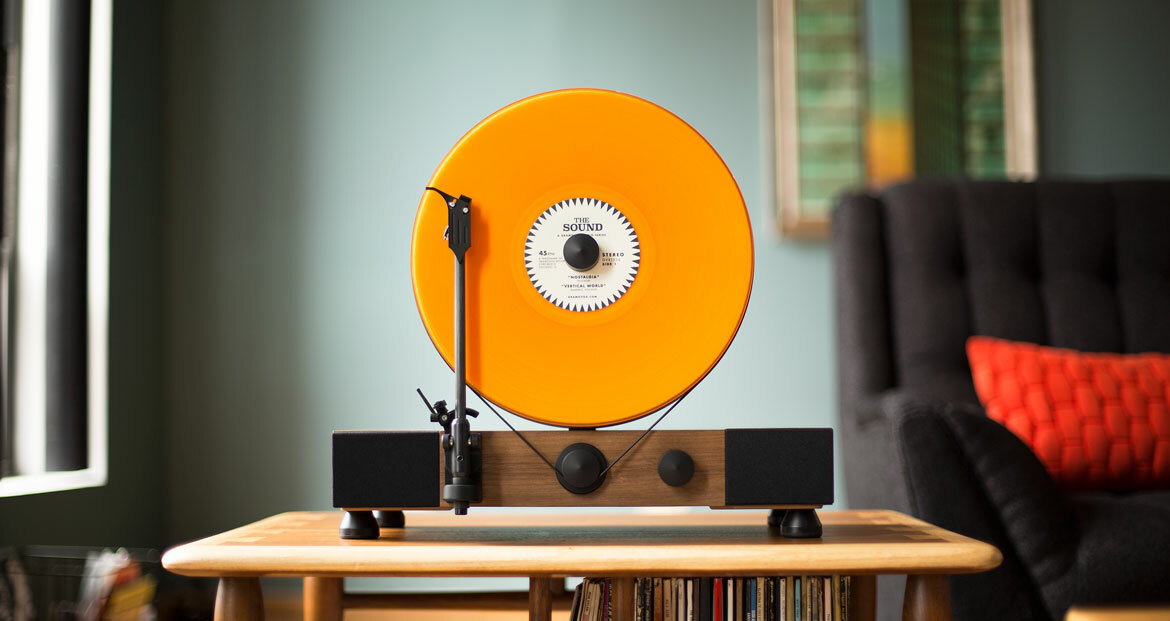 Much of the contemporary excitement surrounding vinyl is a kind of fetishism about the object. Floating Record plays into that, boosting the fascination of seeing records turn by spinning them vertically rather than on a flat surface.
It's an all-in-one solution, too, with stereo speakers and an on-board amp — although you can output audio to headphones or an external set-up. Watching the Kickstarter video obliterated our cynicism about vinyl's comeback of sorts, and we weren't alone — the campaign left its US$50,000 goal for dust, ending up with over US$1.5 million.
Units are now available for order, and will start shipping in December.
Instrument 1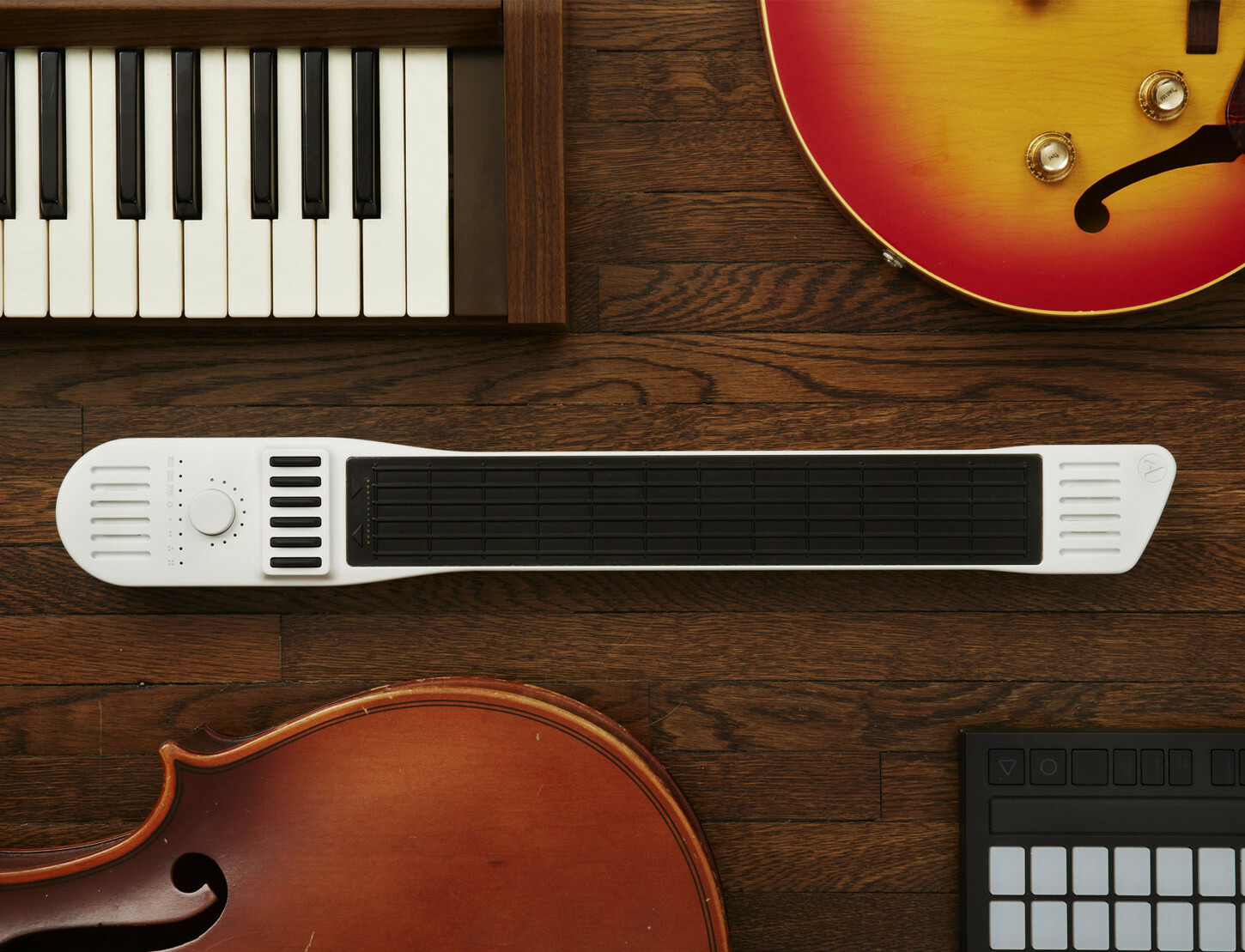 We've seen a lot of crowdfunded instruments on Kickstarter this year, but it was Artiphon's Instrument 1 that truly wowed. It has a pleasingly retro aesthetic, with its white plastic case, chunky knob, and optional wooden back. But the elongated shape is the smartest bit of the design, enabling the contraption to become a guitar, keyboard, drum pad, or virtual string instrument, played with an iPhone bow.
It's a great example of augmenting touchscreen devices rather than trying to replace them entirely, while also taking a new approach to what an instrument can be, instead of trying to replicate something that already exists. Unsurprisingly, it was a big success: the team wanted 75 grand, but got US$1.3 million.
KnitYak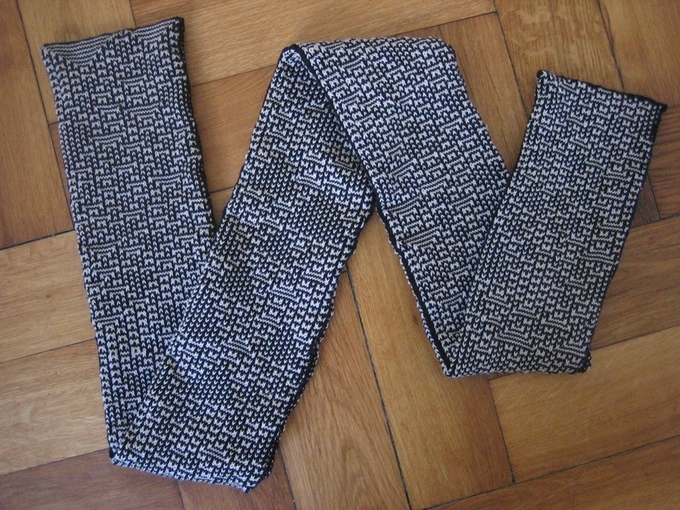 It's not often that clothing appears in Stuff's crowdfunding pages, but KnitYak grabbed our attention due to three fantastic words: algorithmically generated scarves.
Creator Fabienne is apparently both a dedicated knitter and a total maths nut, and combined her two passions. Each piece of clothing is therefore truly unique, designed using elementary cellular automata. And you can only order a second identical scarf later by providing KnitYak with your original one's specific source code. Geekiest knitwear ever!
Makerarm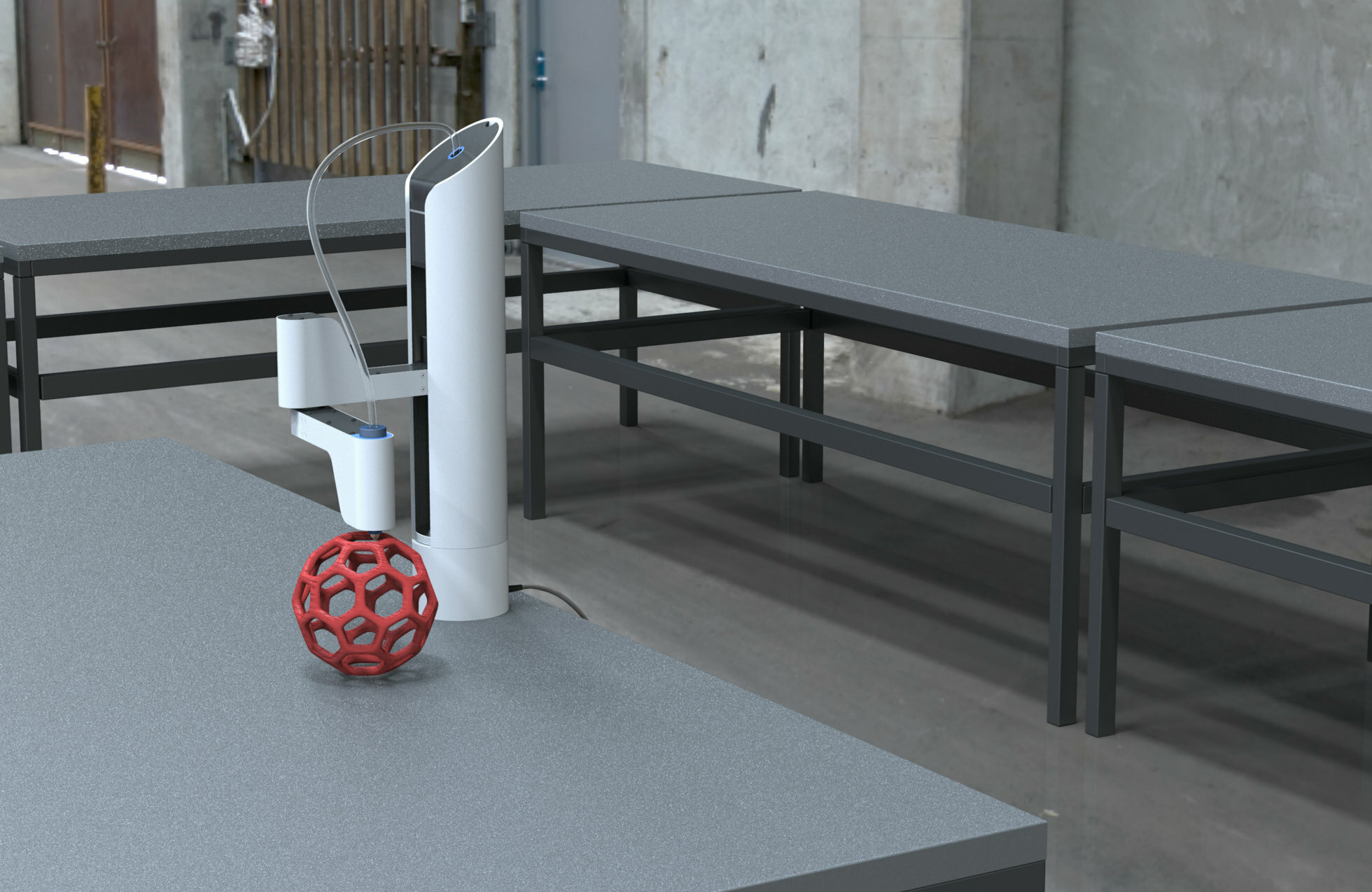 Still running at the time of writing, Makerarm's campaign is trending towards well beyond its goal, and we very much hope it succeeds. The device is a sleek white robot arm that wouldn't look out of place in Star Trek, but it boasts the kind of utility that makes it feel like a very practical mini-factory 'bot.
It can 3D print, carve, laser, plot, assemble, pick and place. It can feed a goldfish, fashion a circuit board, or write cards with your handwriting when you can't be bothered doing so yourself. It'll even work alongside other Makerarms, although when they start building yet more Makerarms without being asked, it's probably time to pull the plug.