Sony Xperia Z5 Premium vs Samsung Galaxy S6 Edge+: the weigh in
Can Sony's high-end handset topple Samsung's edgy range-topper?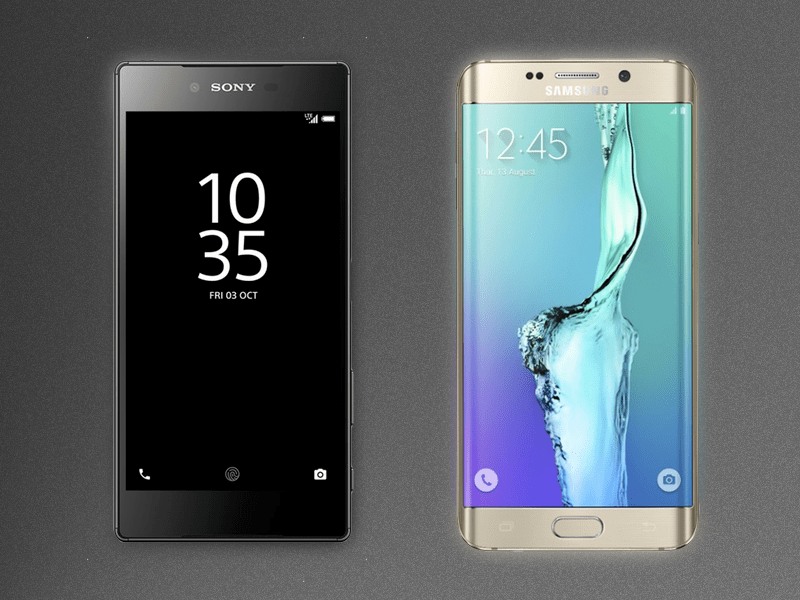 Take a deep breath: the following spec-fest features enough pixels to render the next Lego movie.
That's right. We're pitting the S6 Edge+ and its 518ppi wraparound visage against the ultra-shiny, ultra-new, 4K-toting Xperia Z5 premium in a crib sheet battle to end all crib sheet battles.
We hope you've brought your sunglasses.
Plenty of screen time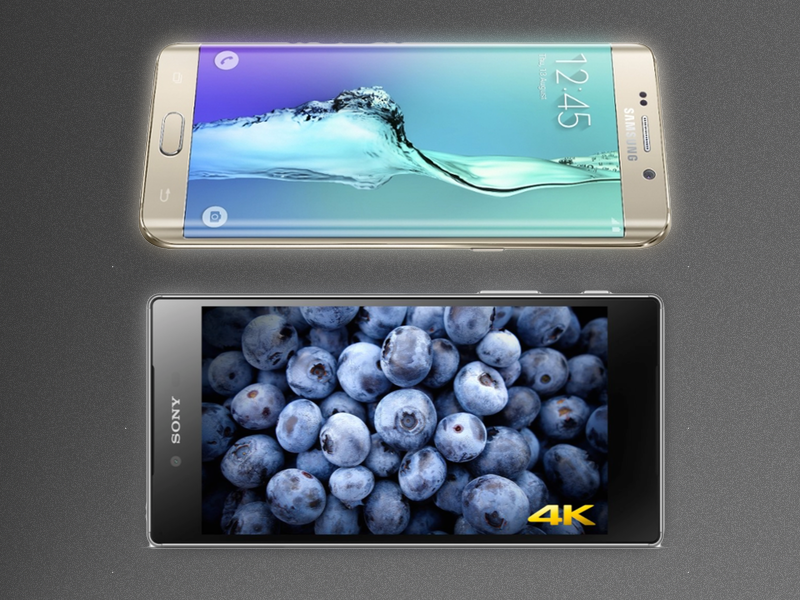 Let's get right to it, then, because we all know it's going to be the whopping great elephant in the room: in a world-first for phones, Sony has crammed the world's first 4K screen into its Z5 Premium.
Yep. That's 808ppi.
Woe betide the lowly S6 Edge+ with its meagre 518ppi, once thought to be more than enough (given that it's more density than the naked eye can discern).
Sony has clearly decided to forego the energy and power savings of a lower-resolution screen, or even a QHD display, and cram as many pixels as humanly possible into its 5.5in screen. If you're going to show off, you may as well do it properly, right?
How does it look alongside the nifty 5.7in display of the S6 Edge+? We can't know until we get both in the same room at the same time. But what we do know is that the Edge+'s Super AMOLED is an interface of divine beauty and colour.
What we also know is that, for the limited time we had our hands on the Z5 Premium, that 4K resolution didn't zap our retinae with such stunning definition that we never need see again.
Sure, it's crystal smooth, but the backlight was pretty dim and the improvement over 2K seems hard to discern. Sony reckons that, coupled with its X-Reality tech, the difference will be massive – we'll believe it when we can long-term test it ourselves.
Until we properly get to grips with the new device side-by-side with the Edge+ we won't have a full idea, but until then the victory, by rights, has to go to the Premium, if for nothing else but to congratulate Sony on putting more pixels than anyone ever expected (perhaps needed) into a 5.5in mobile display.
Winner: Sony Xperia Z5 Premium
Thirsty beasts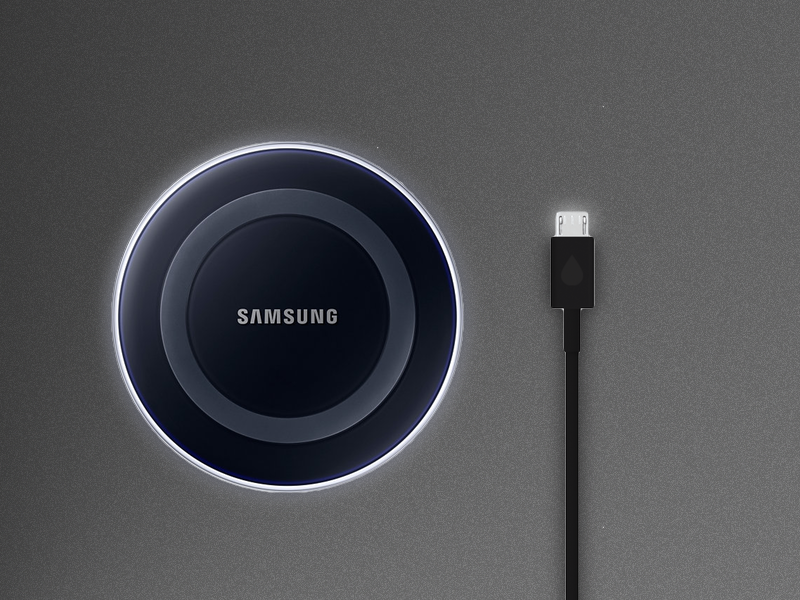 Of course, impressive screens come at an impressive cost to battery life – and the two manufacturers seem to have opted for different solutions to this conundrum.
Sony's super-phone sucks on a whopper of a 3430mAh battery, allegedly delivering two days of proper use on a single charge, allegedly through a combination of internal trickery and outright magic.
Samsung, on the other hand, has opted for a 3000mAh juice pack – not bad as it goes, but the real fireworks start when you zap the Edge+ onto its wireless charging pad, where it'll fully charge in 120 minutes.
Who needs two day usage when you can take your smartphone from empty-to-brimming in 2hrs? Samsung certainly hopes the answer is no-one.
We'll call this one a draw, if only because the different capabilities will appeal to different users – but the option of fully boosting our batteries in less time than it takes to watch Gladiator (and we love Gladiator) is an appealing one. The Z5 Premium had better watch out.
Winner: Draw
Let me process that
Talking of power hungry performance, Sony has to be hoping the Snapdragon 810's overheating dramas have been ironed out, given that its bunged one into the Z5 Premium to push all those pixels.
The Edge+, on the other hand, draws on Samsung's own Exynos octa-core chip: blisteringly fast and (relatively) cool running.
In the RAM stakes, the 4GB offering of the Edge+ trumps the Premium by a whole gigabyte – though how noticeable this is will have to wait until they're in a head-on fight.
Whilst the processing specs of both smartphones might look pretty even, experience suggests real world performance will owe a lot to the software quirks of each device – quirks that have historically affected both Samsung and Sony kit alike.
Given that both manufacturers ship their handsets running skinned versions of Android, it's a relief that they're both showing signs of trimming down the bloatware – though Sony's is arguably the subtler of the two software offerings.
Still, this is a spec battle, which means that for now the extra gig of RAM gives the Samsung the nod.
Winner: Samsung Galaxy S6 Edge+
Wrap it good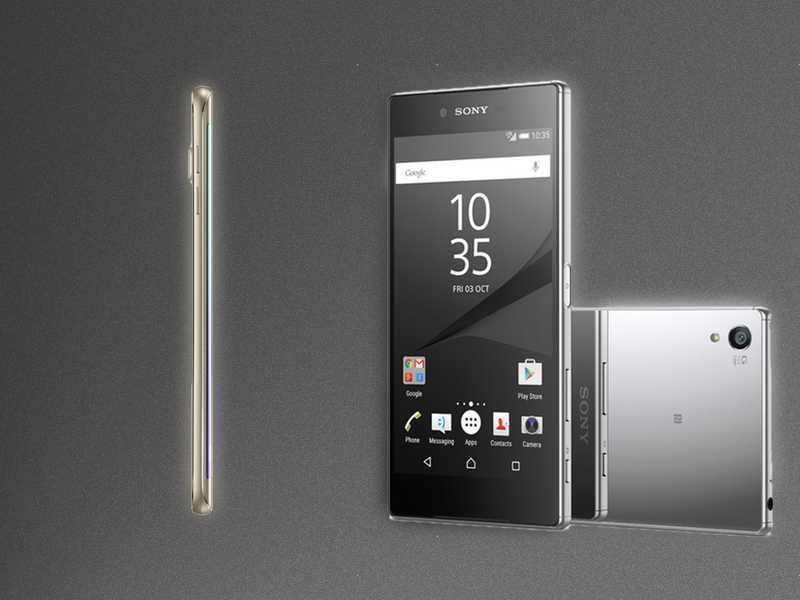 The Z5 might have blatantly plastered itself with the Premium moniker, but in truth both are high-end handsets.
The Edge+ takes that fabled wraparound screen to a vast new scale, delivering a glass front and a back wrapped in aluminium, but it remains just 6.9mm thick. That's hardly bargain bin styling.
Still, Sony really have gone for it on the Premium. Opting for an ultra-mirrored finish (rather than the subtler frosted glass of the standard Z5), Sony's new baby is a real shiner – literally.
During our brief hands-on session, the Premium's reflective panel could've melted a marshmallow at 20ft, such was the sheen on it's back. That was, until we got our greasy mitts on it: the Z5 Premium is the fingerprint magnet to end all fingerprint magnets.
Is it a finish deserving of the Premium label? It'll certainly grab fashionistas' attentions, but you wouldn't have to push us hard to opt instead for the subtler (not a word commonly used in reference to a 5.7in phone) styling of the S6 Edge+.
Beyond the shine, the range-topping Z5 is pretty run-of-the-mill Xperia: slim, rectangular and big-bezelled. One thing's for sure, though: with that mirrored surface, it certainly stands out.
Winner: Draw
Lenticular competition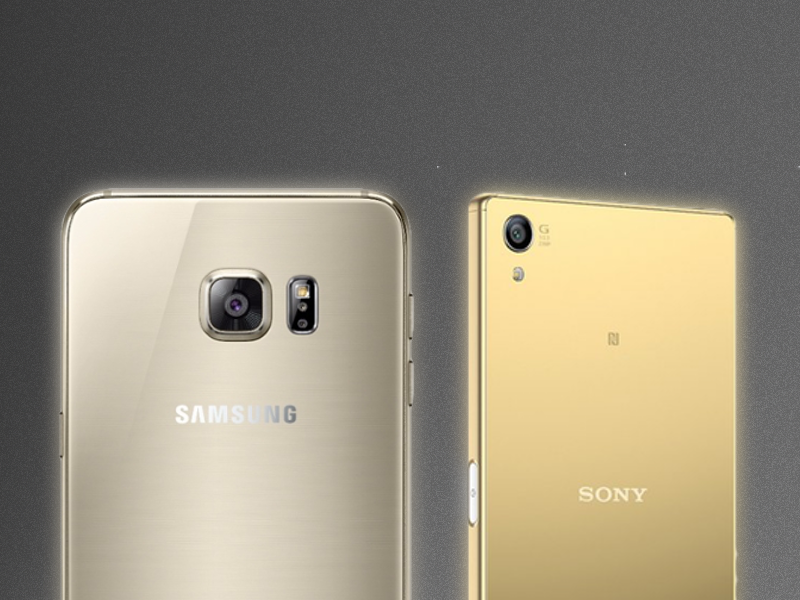 Still, one benefit of that ultra-shiny back might be that you don't need to use flash on the Premium – and you'll certainly want to use the camera.
Packing the same 23MP snapper as the regular Z5 means the Premium gets the same rapid autofocus, lossless zoom and improved image stabilisation as its sibling.
In similar suit, the Edge+ retains the supreme lens tech of the S6 – namely a 16MP shooter with f/1.9 aperture (that's fast) and upgraded optical image stabilisation, making for cracking low light performance.
In the past, we've seen Sony really go to town on the camera smarts of its mobile offerings, but with the Edge+ offering 4K shooting and live-streaming capabilities, the Z5 Premium (and its siblings) is likely to have a fight on its hands.
On specs alone those extra megapixels make the Premium sound like a worthy winner. We'll have to do a full test to see if that's borne out in reality.
Winner: Sony Xperia Z5 Premium
Make it pay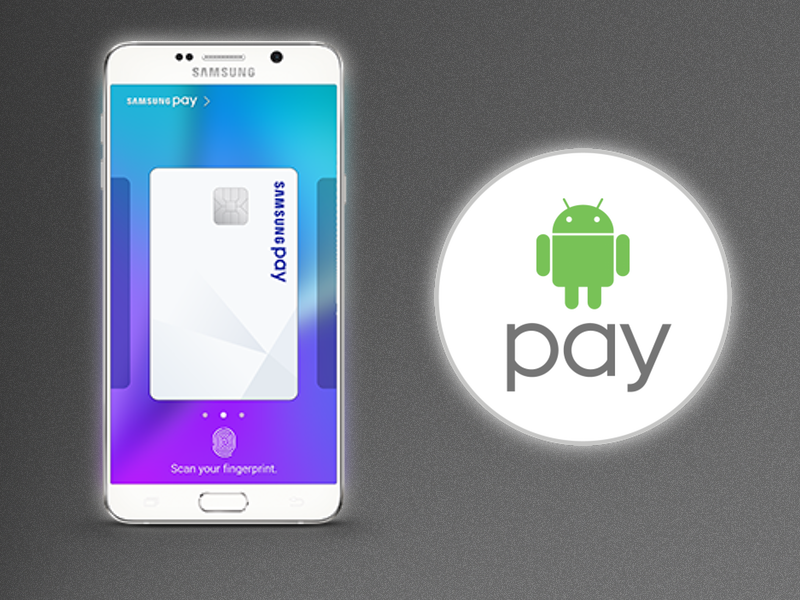 Before you whack out your wallet for a Z5 Premium, don't forget one of the the major advantages the Edge+ packs over the Z5 Premium: Samsung Pay.
Sure, Android Pay is coming with Android Marshmallow very soon, which should enable NFC payments on the Premium – but its roll-out will have to go through the Sony software-skinning process before it hits owners' pockets.
Samsung, on the other hand, is out there already, offering mobile payments to the masses.
Yes, the fingerprint sensor on the Premium might be better placed (Sony has nimbly integrated the scanner into the Z5's power button), but it's a long shot to suggest that might be enough to keep it ahead of the Edge+, even when Android's Pay possibility finally emerges.
Winner: Samsung Galaxy S6 Edge+
The Early Verdict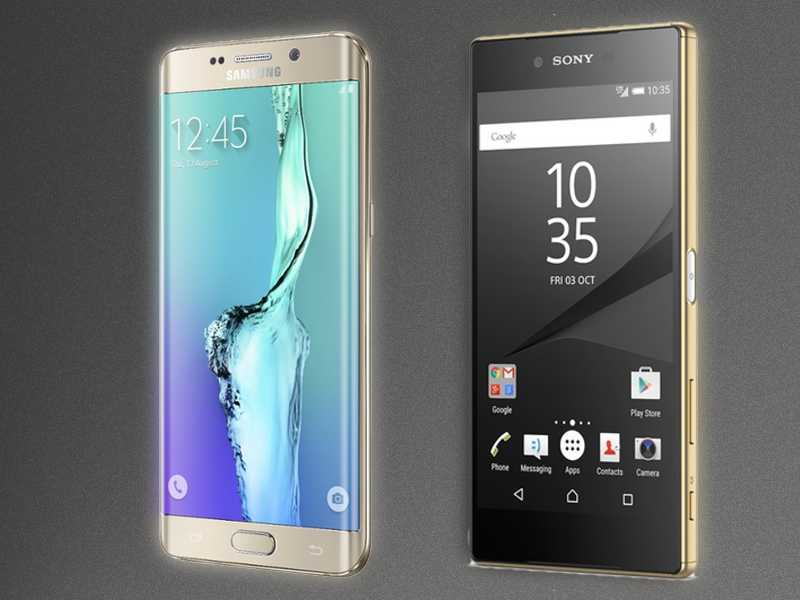 As spec contests go, this one's pretty evenly-matched.
Where the Edge+, well, edges it on processor power and design, the Z5 Premium has it all tied up on screen smarts and shooting skills.
It might just be that these handsets will appeal to different people – both are statement pieces, but in very different ways.
Perhaps the more important question, then, is whether the Premium is deserving of its name tag, given the relatively limited upgrades over its standard Z5 sibling – and it's one we can only answer when we've fully reviewed it.
Overall winner: Draw