So you just got a… Microsoft Xbox Series X/Series S
Get your powerful new console running and loaded with the best games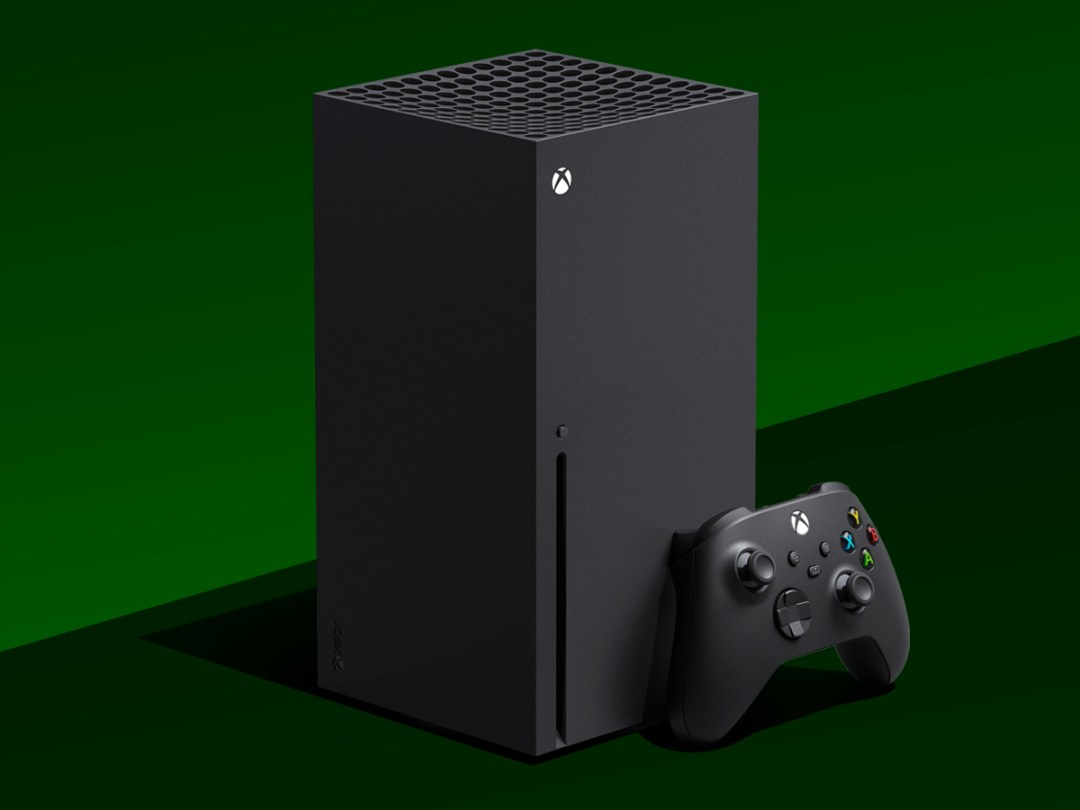 If you just found an Xbox Series X or Xbox Series S underneath the Christmas tree, congratulations! Those aren't easy to come by right now.
Rarity should be short-lived, however. What's really important is that you've just netted a powerful new console capable of delivering even more immersive experiences than before. It will also run nearly all Xbox One games and any older Xbox titles that ran on the Xbox One hardware, so you may already have a library of favourites to revisit.
And there are some great new games that are enhanced for the Series X and Series S, as well as streaming 4K media. If you're looking to get your new console up and running, pick the best new games, and maybe snag a helpful accessory or two, here's our starter guide.
1) Get up and running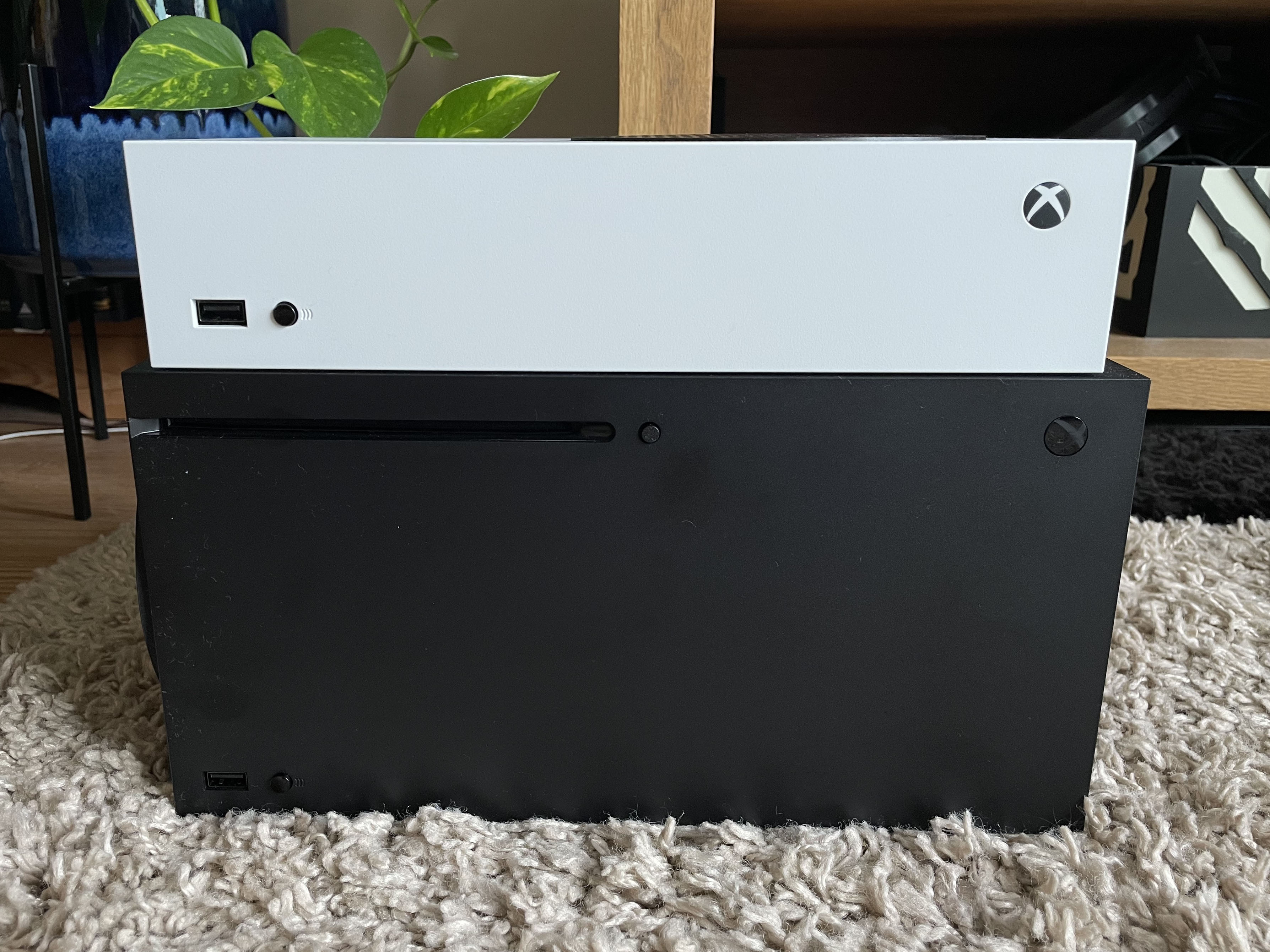 Basic setup on either console is effectively identical and shouldn't be too difficult for anyone who has set up a previous-generation console, such as an Xbox One or PlayStation 4.
Choose whether you want to have your system standing vertically or laying on its side: either is fine. Right out of the box, all you need to do is plug in the power cord and connect the other end to a wall outlet, and then connect the HDMI cable from the console to your TV.
You'll want to plug the Xbox Series X/S into the most advanced HDMI port you have on your TV – ideally an HDMI 2.1 port, if you have one, to enable 4K resolution at up to 120 frames per second on supported TVs. Not every set will have that, however, and you can still play your new Xbox without every possible bell and whistle equipped. But you definitely want the best picture you can get.
Insert the batteries into the controller and then you can begin digital setup. With the new Xbox consoles, Microsoft has enabled the use of the official Xbox smartphone app on iOS or Android to speed up the process of inputting logins and passwords, although you can continue right on your TV using the controller if you please. You'll need a Microsoft account to set things up, but a basic account is free: you don't have to subscribe to the paid Xbox Live Gold or Xbox Game Pass memberships, either now or later. They are purely optional.
One option worth mulling over is the choice between instant-on and energy-saving modes. With the former, your Xbox Series X/S is always on standby and will wake within seconds of pressing the power button. However, it's steadily sipping a bit of energy when not in use. Otherwise, energy-saving mode fully powers down the console when shut off, but takes much longer to spring back to life when you return. It's your call.
As for the aforementioned subscriptions, Xbox Live Gold is a service that enables online multiplayer modes for paid games; free-to-play games are… well, free to play online. It also nabs you a few free games each month to download and keep for as long as you keep the subscription intact. Xbox Live Gold costs £50 annually or £7 per month.
Meanwhile, Xbox Game Pass provides a rotating selection of 100+ games to download and enjoy, including all of Microsoft's own first-party games (like the recent Forza, Gears of War, and Halo entries). It's £8 a month just for Game Pass, but you're better off signing up for Xbox Game Pass Ultimate, which bundles in Xbox Live Gold for £11 total per month. You'll get a lot for your money if you make use of the ample game selection available to you.
2) Grab some games
We highly recommend investing in Microsoft's Xbox Game Pass Ultimate subscription, as noted above. Whether or not you go that route, there are plenty more games worth playing on Xbox Series X and Xbox Series S, and nearly every Xbox One game is also compatible with the new console, some of which pack performance enhancements.
Here's a look at some of the latest and greatest games to play, cheaper digital picks, and some older gems still worth grabbing.
Biggest and best
Assassin's Creed Valhalla (£50)
Ubisoft's latest open-world historical quest lets you lead the Viking charge into England, with plenty of stunning vistas and satisfying combat all the while. This is a meaty adventure that you could easily pour weeks and months into, if you please.
FIFA 21 (£48)
FIFA 21 recently got an upgrade to the new Xbox consoles, with an array of visual enhancements that make the game more lifelike than ever. Otherwise, it's not hugely different from FIFA 20, but there's plenty of precise footie action here to savour.
Gears Tactics (£55)
Gears of War gets a turn-based strategy overhaul in this compelling spinoff, which acts a fair bit like an XCOM game in practice. It's a well-executed mash-up, leveraging the strengths of the macho shooter series while delivering something a bit brainier in the process.
Digital picks
Ori and the Will of the Wisps (£25)
Keep the tissues nearby: like the original game, Ori and the Will of the Wisps is a tear-jerker with an emotional storyline and tough moments starring adorable creatures. It's also a thrilling, intense action-platformer with absolutely stunning visuals.
Tetris Effect Connected (£33)
Tetris never gets old, and the puzzle classic takes on a chill and immersive new tone in Tetris Effect Connected. The pulsating backdrops, block skins, and thumping tunes all shift as you clear lines, and this new Xbox version brings in online multiplayer as well.
Celeste (£16)
Overcome adversity as a struggling young woman who attempts to scale the nearby mountain, facing both the physical challenge and her inner demons along the way. This tricky platformer is one of the most acclaimed indie games in recent years, praised not only for its gameplay but also its emotional storytelling and characterisation.
Upgraded gems
Forza Horizon 4 (£46)
Open-road racing doesn't get much better than the brilliant Forza Horizon 4, which lets you cruise through the gorgeous English countryside across the seasons. It's a load of fun to challenge the online competition or to just explore freely at your own pace. And it's upgraded for the new consoles, too.
Gears 5 (£19)
The latest core entry in the Gears of War series has been given a fresh coat of paint on Xbox Series X and Series S, complete with higher-res textures, better lighting, and a 120 frames-per-second setting in multiplayer. Good thing, too, since it's the best Gears game since the first couple Xbox 360 entries.
Fortnite (Free)
Fortnite is Fortnite, and you can play the immensely popular battle royale shooter on a wide array of devices. But it'll look best on Xbox Series X, thanks to improved graphics including volumetric weather effects. It's still a blast, and the latest season of content brings in heroes as diverse as Black Panther, The Mandalorian, and God of War's Kratos.
What about 4K media?
Both the Xbox Series X and Series S can stream video in native 4K resolution from supported services, while the Series X alone can play 4K Ultra HD Blu-ray discs. Streaming apps such as Netflix, Amazon Prime Video, and BBC iPlayer offer native 4K content for both consoles, while A/V enthusiasts with the Xbox Series X can invest in 4K Blu-rays for the best possible picture.
3) Get some extra gear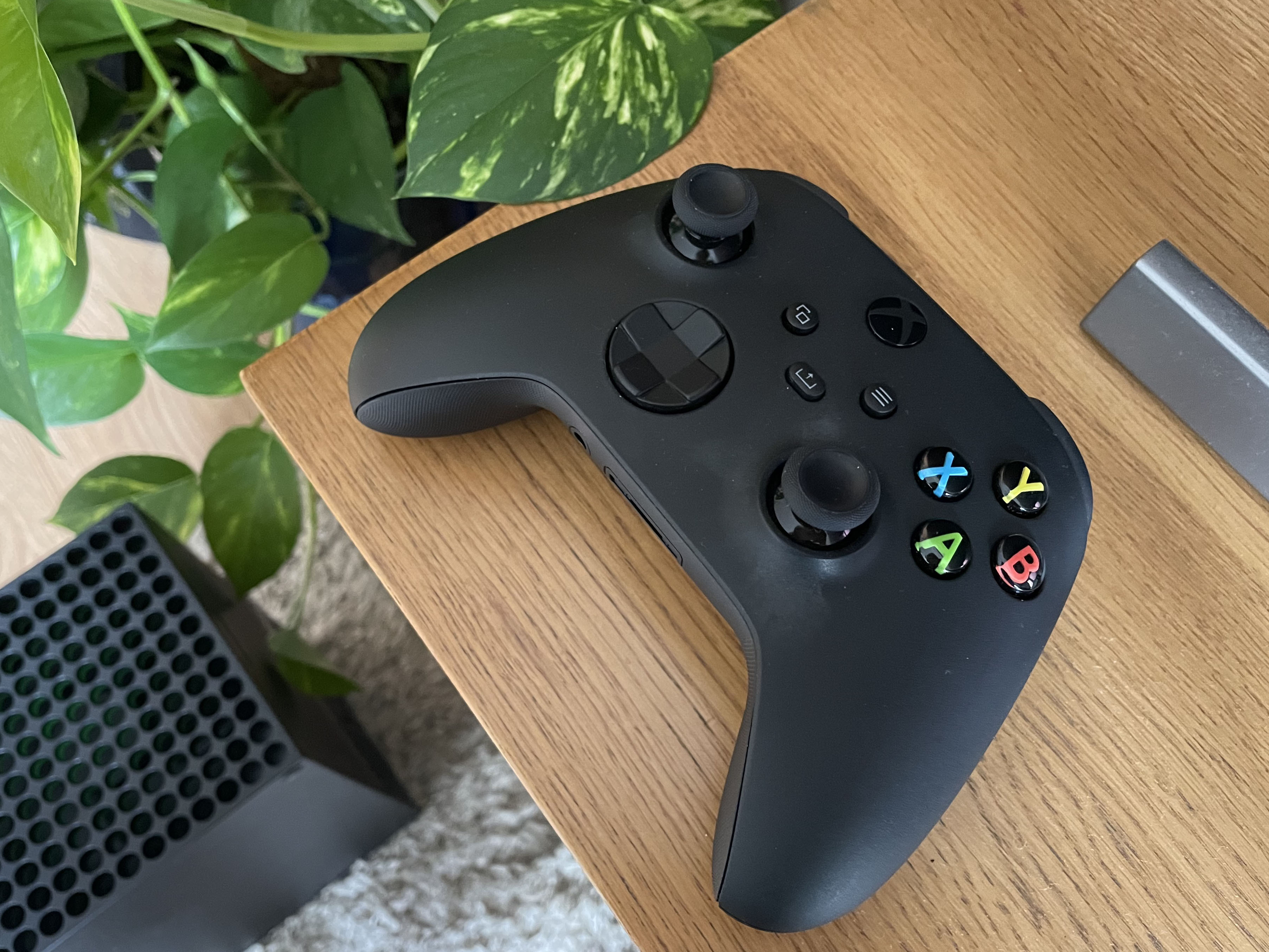 If you have a new Xbox console, then a couple of key accessories can help you get the most out of the powerful hardware. Here are a few options to consider.
Xbox Wireless Controller (£55)
Microsoft's new Xbox controller is essentially identical to the Xbox One gamepad, aside from the revised directional pad and new share button. Your original Xbox One controllers will still work here, if you want to use those, otherwise it's useful to grab a second controller for local multiplayer shenanigans.
Xbox Elite Wireless Controller Series 2 (£159)
Fancy a fancier controller? Microsoft's Xbox Elite controllers are fully compatible with the Series X and Series S and deliver perks such as adjustable-tension analog sticks, swappable sticks and d-pads, and other enhancements. They're expensive, but for the serious enthusiast, it might be worth the scratch.
Seagate 1TB Storage Expansion Card (£220)
The super-speedy Xbox Series X and Series S are only that way because of incredibly fast solid-state drives within – and your average USB drive isn't going to do the trick anymore for expandable storage. Instead, Seagate has released these officially licensed 1TB expansion cards, which are very expensive but provide storage that's just as fast as what's in each box.
SteelSeries Arctis 1 Wireless Headset (£100)
Here's a gaming headset that falls into the sweet spot of quality, comfort, and compatibility. It's natively compatible with both new Xbox consoles but works with plenty of other devices, plus it has a comfy fit and stellar reviews. Strap this on for your next online battles.