Smartphone supertest: Apple iPhone 7 Plus vs Google Pixel vs OnePlus 3 vs Honor 8 vs Sony Xperia XZ
Can a £300-odd Android phone really compare to the £720 iPhone 7 Plus? There's only one way to find out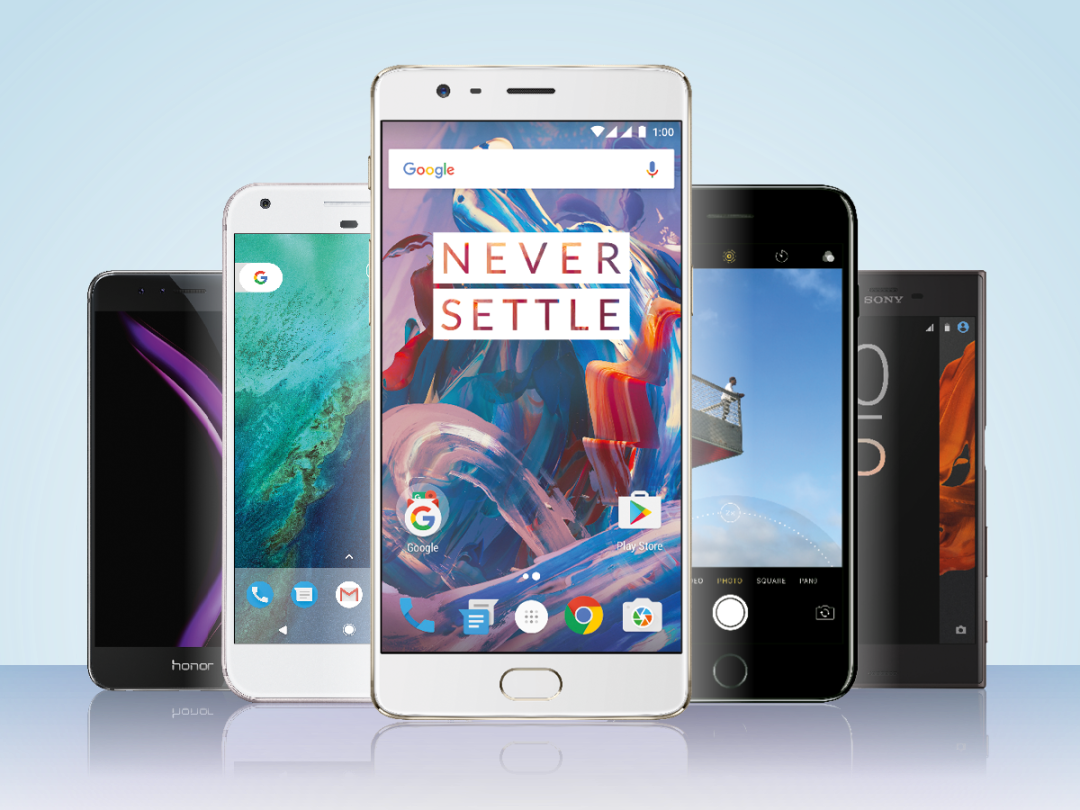 2016 is almost in the can and we now know the best phones of the year. My, didn't that fly by?
The quality of this year's top phones has been incredible – at least it is as long as we sweep the little issue of exploding Samsung Galaxy Note 7s under the fire-retardant carpet. And at least that gave us all something to talk about, eh?
Big innovations from the class of 2016 include cameras so advanced they sound like they've been teleported out of someone's daydream and batteries that charge so fast you'll get a day's juice in less time than it takes a cup of tea to go cold.
For those of you who are out to buy rather than just peer in the shop window wistfully, though, the question is whether it's worth spending big on the tech wizardry of the iPhone 7 Plus and the cutting-edge software of the Google Pixel. Or should you give your bank balance a break and pick the OnePlus 3 instead? Or, for that matter, Sony's newest flagship, the Xperia XZ or the unsung and possibly underated Honor 8? Let's find out.
THE CONTENDERS
OnePlus 3 | £329
An amazing phone for bargain hunters with a little money to spend, this £330 wonder seems like it can go head-to-head with mobiles almost twice the price. Serious phone, serious value.
Apple iPhone 7 Plus | from £719
Another year, another iPhone. But this time you get a 3D Touch screen, a new Taptic Home button and a second 'zoom' camera designed to take perfect portraits.
Honor 8 | £369
All rise for the underdog. The Honor 8 costs around £200 less than most rivals, but still has high-end specs. But can you live with all the Honor-flavoured quirks?
Google Pixel | from £599
The first-ever 100 per cent Google designed phone is here to show off Android 7.1's new software goodies and could mark the beginning of a new era of Google phones.
Sony Xperia XZ | £549
The Sony Xperia Z6 in all but name, this phone has a pixel-packed 23MP camera and a design tweaked for comfort and durability.
Apple iPhone 7 Plus (from £719)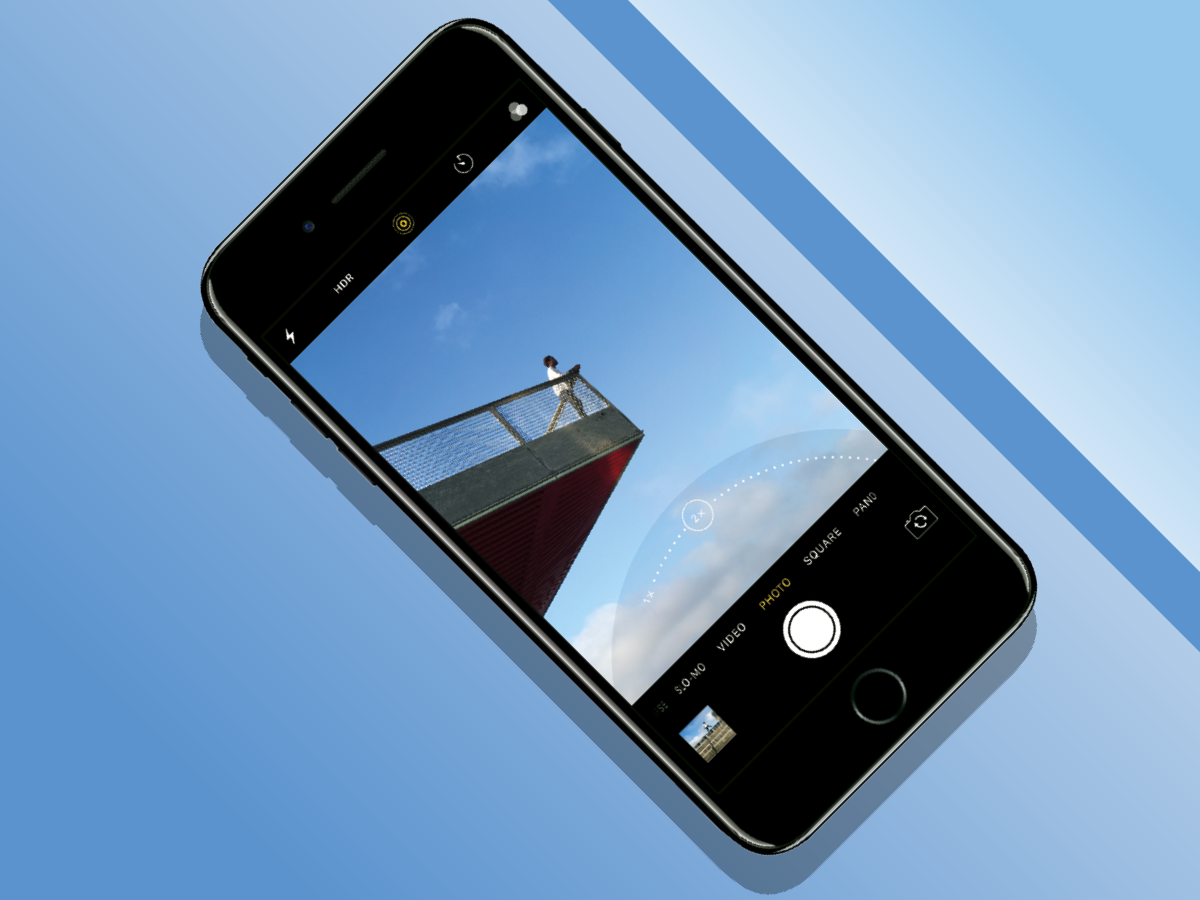 Why do you hate us, Apple? We almost wish the iPhone 7 Plus wasn't as jaw-droppingly good as it is, because the phone doesn't even have a headphone jack. We love headphones at Stuff, but we don't love using a headphone adapter.
The rest of the iPhone 7 Plus does a good job of making up for it, though. First, this phone has a second 2x zoom camera, letting you take close-up portraits and gig pics without your shots looking like they've been drawn with crayons. The new Portrait camera mode also has a best-yet stab at the 'blurry background' effect you can normally only get with a giant high-end camera lens too.
Next up, Apple has updated the iPhone's Taptic engine, the part that makes the Home button click. At first it seems like this is just about the button, but it's used all over the place as a very precise percussive feedback, even in games such as Alto's Adventure. The way the phone responds to your touch is all-new.
Let's not forget the pressure-sensitive 'Force Touch' screen either. This lets you access particular parts of an app just by hard-pressing the icon on your homescreen. It's not just Apple apps either — you can zip right to recently played Spotify albums, for example.
We're not done yet. The iPhone 7 Plus also has dual speakers: as well as a bassier-than-normal driver at the bottom, the earpiece also acts as a speaker for stereo-effect sound. Let's get real: it's still a phone speaker. But it does have better bass than any other phone in this group.
Team it with
One of the first games to make use of the iPhone 7's new "advanced rumble" Taptic engine is Alto's Adventure, quite possibly the artiest endless runner in the universe. You'll feel a haptic tap when you pick up a llama: the name of the game.
The iPhone 7 Plus can shoot RAW photos if you use an advanced camera app such as ProCamera. These are shots untouched by noise reduction jiggery-pokery. Open them in Adobe Photoshop Lightroom and you can bring out more shadow detail for even better results.
The detail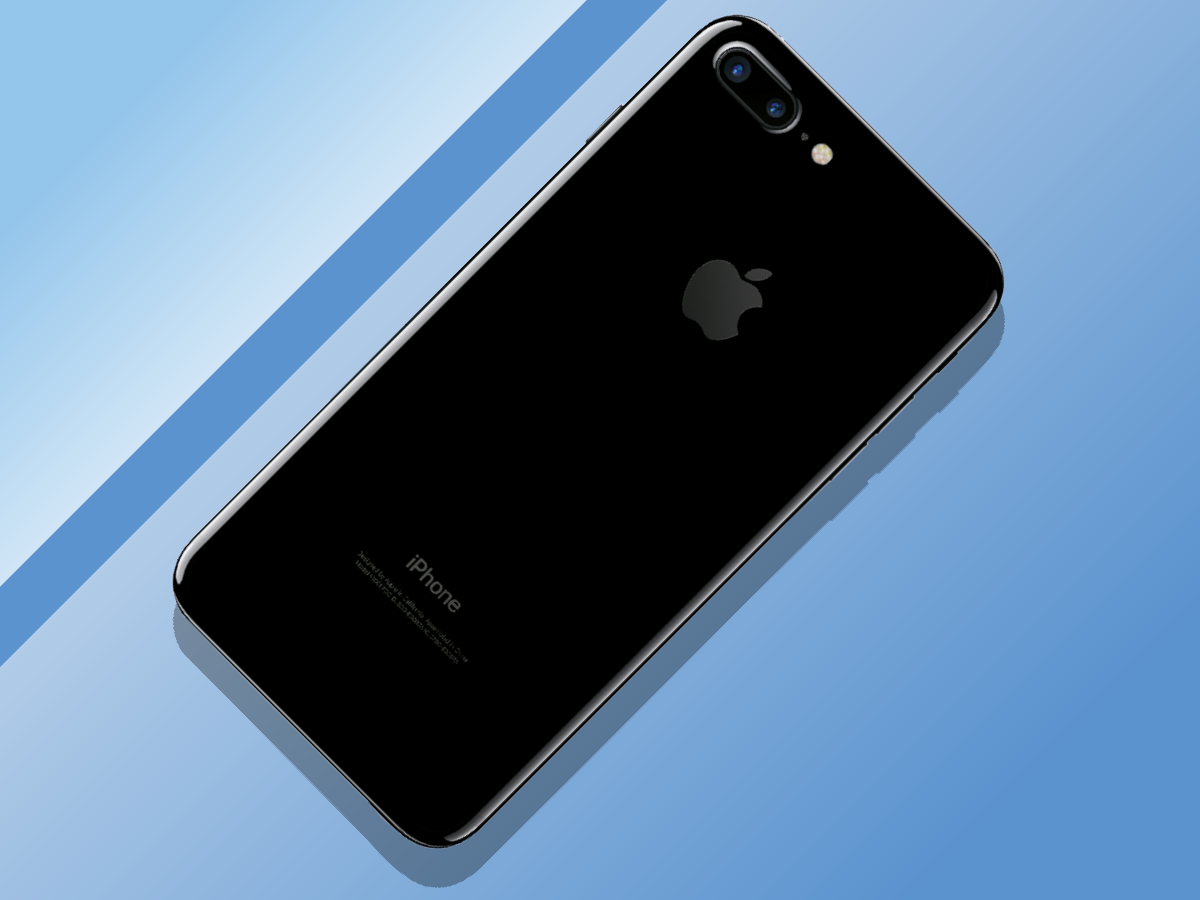 Design
One annoying thing about the iPhone 7 Plus is that it's big. Bigger than almost all the 5.5in Android phones. It's just something you have to accept. It's otherwise as lovely as ever, though, and there are new shades: black and glossy black. The glossy one is the stealth bomber of phones. Seriously cool. But it is also a fingerprint magnet par excellence and isn't half easy to scratch. Don't say we didn't warn you. Everyone will know you have an iPhone 7 Plus even if you opt for plain old silver too because this is the only iPhone with two cameras on the back. Don't worry, bragging rights come as standard. 

Camera
Loads of two-camera phones have appeared over the last five years, but none quite like this. The iPhone 7 Plus has a 'normal' camera right next to 2x zoom one that lets you take better, sharper shots of far-away subjects. The killer app is portraits, though. Not only can you stay a bit further away from your muse, the new Portrait mode blurs out the background so your photos look like they've been taken by a pro with a £1000 camera. Instead of, err, a near-£1000 phone. But hey, a DSLR can't play any of those brain-rotting casual games.
OS and Apps
Everyone knows iOS now, right? You might not know about all the extras iOS 10 added, though. Siri now works in third party apps, 3D Touch adds a whole new later of interaction and there are widgets for your lock screen. Oh, and you can now delete the Stocks app. Finally.
Screen
The screen specs of the iPhone 7 Plus won't blow you away. It's 5.5in across, an LCD and 1080p resolution. In person, though, it is up there with the best. Great contrast, deep blacks and colours that look vivid while being much more natural than a lot of the punchier-looking Androids.
Stuff says: ★★★★★
The giant iPhone is still oversized, but its camera and inside tech upgrades are genuinely interesting. And useful.
Tech specs
Screen 5.5in IPS LCD 1920 x 1080 (401ppi) • Processor Quad-core Apple A10 Fusion @ 2.23GHz • Cameras Dual 12MP rear, 7MP front • Storage 32GB, 128GB, 256GB (non-expandable) • Battery 2900mAh • Dimensions 158.2 x 77.9 x 7.3mm, 188g
Google Pixel (from £599)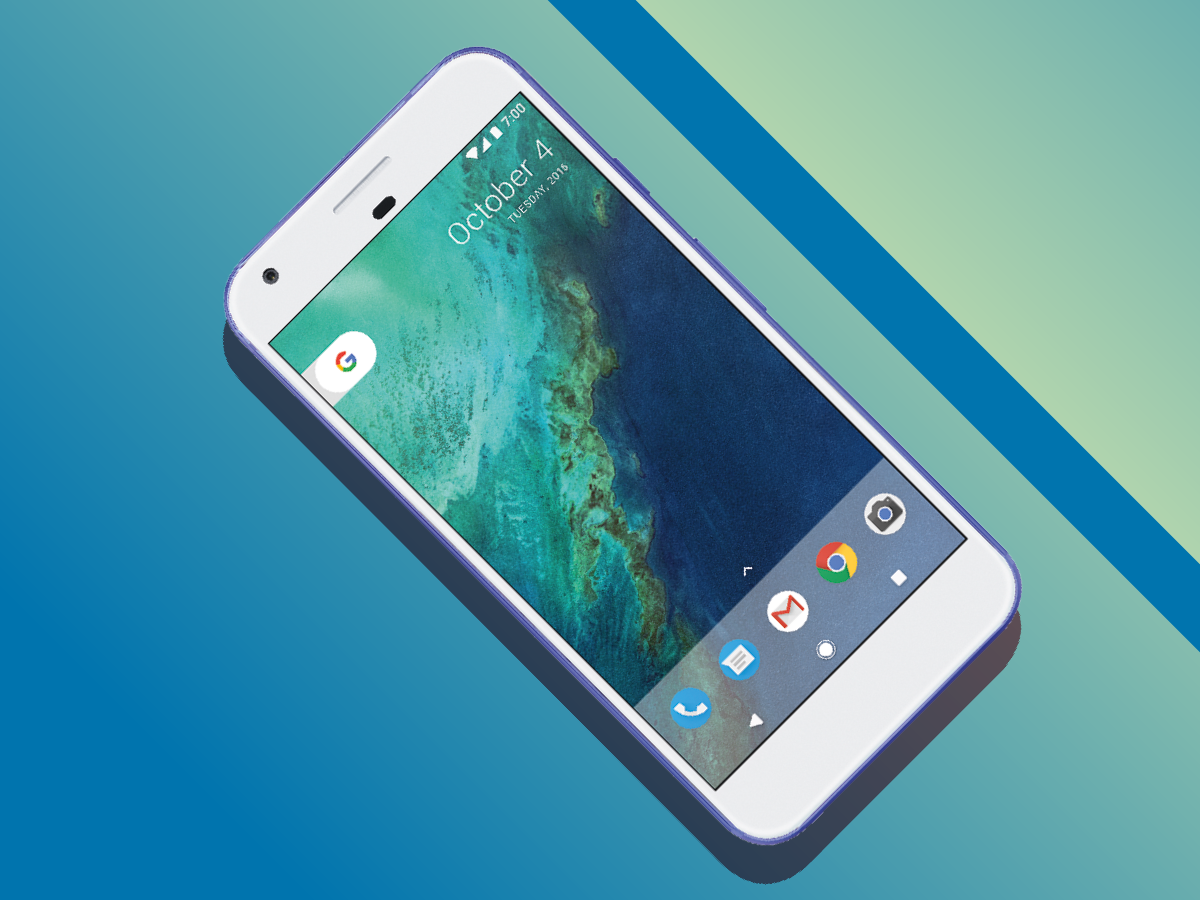 We've had Google phones for years, but the Google Pixel is the first 100% Google-made phone. OK, so HTC actually made it, but it had no say about the weird glass panel on the back. A part-glassy backside will let you spot one of these pricey Androids from 50 paces, but it's really what's inside that makes the Pixel special.
It is the first phone to have Android 7.1 and the new Pixel launcher. It's a whole new look and feel for Android, and you can only get it with a Pixel right now. Part of this new software is the re-born Google Assistant, now designed to comprehend your love poems and drunken ramblings. In reality, it's just a lot more like Siri, and will generally spit you out to a Wikipedia page if you ask anything too esoteric. On the bright side, at least it won't gain sentience and take over the world until at least 2017.
Where software smarts really come good is in the camera. The Pixel has a 12MP rear camera, pretty common nowadays, but also some of the smartest photo-boosting software outside of Blade Runner. It's HDR'd to the max and its electronic stabilisation is so decent we barely miss proper optical stabilisation.
Like every Google phone to date, this is partly a fancy container for new software, though. And while this phone is as snappy as any around, there are more desirable containers to be found. Still, we're not going to complain too much about a phone this easy to pocket.
Team it with
If you really want to fully get on-board with Android 7.1, you need to try Allo. This is Google's very own new WhatsApp-a-like. It's similar but smarter, suggesting replies before you've even started typing and has integration with the new Google assistant.
No-one likes remembering passwords, but using the same one with one character changed is a BAD idea. Dashlane lets you create super-complex passwords and then stores them, leaving you to remember just the one master password. It'll let you use the Pixel's finger scanner as a password alternative too.
The detail
Design
Aluminium and glass. That's what you get here, and lots of it. Don't worry too much if you don't instantly fall in love with the glass back panel. You get used to it after a while, and at least it's not boring. Aside from a rear finger scanner, what you need to note is quite how small and friendly the Pixel feels. With a 5-inch screen it's a great choice if holding an iPhone 7 Plus makes you feel like you're handling a gigantic plank of phone. The Pixel isn't the slimmest mobile around, but its aluminium curves feel great. This is a phone you'll grow to love.
Camera
On paper the Pixel's camera doesn't sound like a killer. It has a high-end 12MP sensor, but no optical stabilisation to counteract a bit of hand wobbliness. However, in person it's fab. It's fast, the processing churns out routinely great images and while night shots end up a mite noisier than the best, it's one of the best non-stabilised night shooters around. Having a brand new fancy-pants sensor from Sony probably helps. It doesn't have a 'zoom' lens like the iPhone or two cameras like the Honor 8. But we still care most about a) the image quality and b) the hit rate. And the Pixel is a star on both fronts.
OS and Apps
The Pixel UI is a vision of what Android may become in the future. There are more gestures than you normally get in Android. To bring up the apps menu, for example, you flick up on the home screen rather than pressing one of the soft keys. Familiar but different.
Screen
We're looking at the dinkier of the Pixel twins. This one has a 5in 1080p OLED screen rather than a mammoth one. This keeps it pocket-friendly, if a bit small for movie-watching while you're on the treadmill. Or the toilet (no-one's judging). If that's an issue for you, consider the bigger Pixel XL. Either way you'll be getting a high-quality, punchy screen.
Stuff says: ★★★★✩
The first full-blooded Google phone arrives with a bang, a good camera and an unusual look, but it isn't half pricey
Tech specs
Screen 5in AMOLED 1920 x 1080 (441ppi) • Processor Quad-core Snapdragon 821 @ 2.15GHz • Cameras 12MP rear, 8MP front • Storage 32GB, 128GB (non-expandable) • Battery 2770mAh • Dimensions 143.8 x 69.5 x 8.5mm, 143g
Honor 8 (from £369)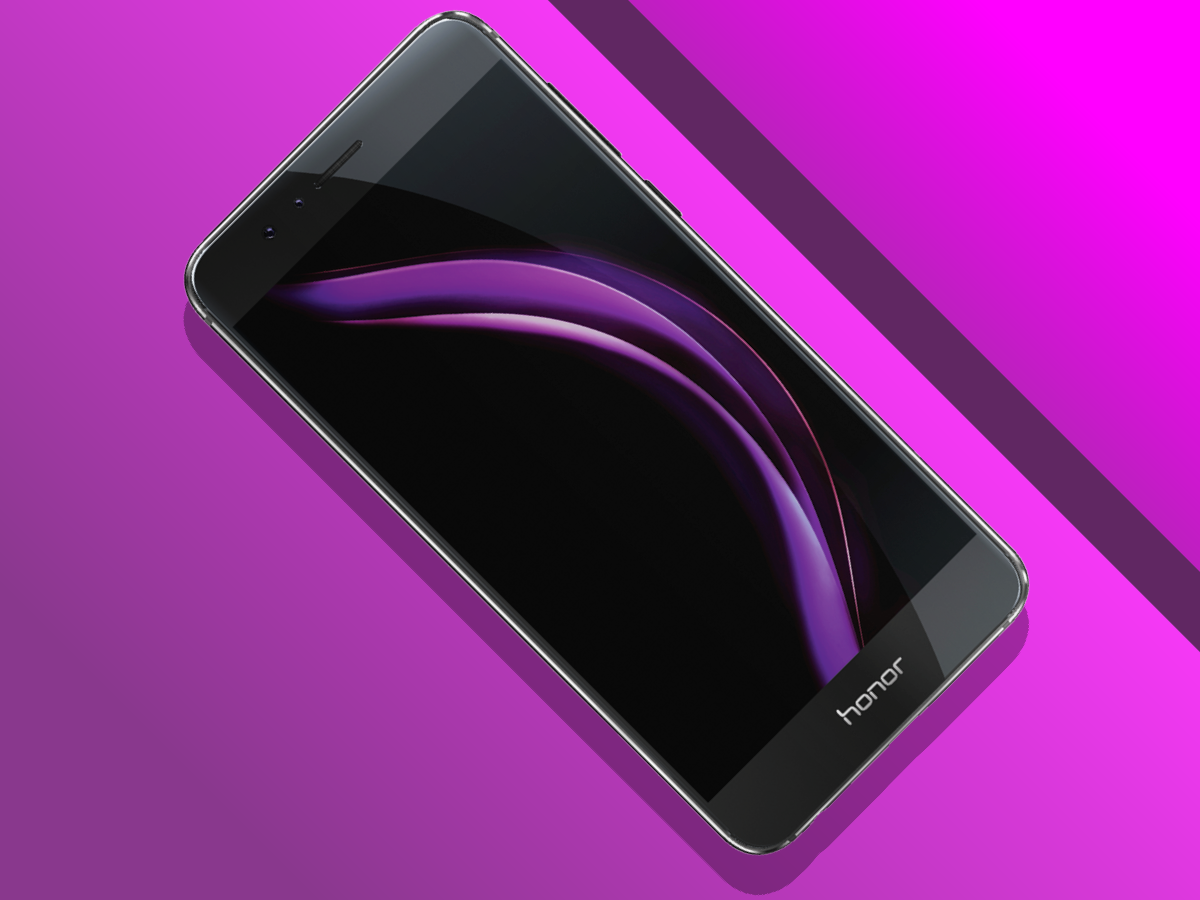 Now for something completely different. Like the OnePlus 3, the Honor 8 is a top-end option for those who don't want to spend £500 or more on a phone. However, it's also packed with Honor quirks.
These quirks range from the colour-saturated blue, gold and pink designs to the in-house Kirin CPU and the unusual Emotion UI software. Some of you won't like all of these, but maybe a different approach is what you're after. The back and front are glass, for example, at a time when most top phones now use aluminium to avoid ending up with a phone that looks like a drunk spider's web of shattered glass. You'll have to be careful, but it doesn't half feel nice in your hand.
Like other Honor phones, the Honor 8 also gets rid of the apps menu of just about every other Android, instead dumping everything on your home screens like an iPhone. It's an unusual approach. Unlike the OnePlus 3 there are also some parts that seem a wee bit less advanced than the pricier competition too. It's a bit too easy to take blurry photos with the camera, and the CPU isn't quite as cutting edge as the other phones in our test.
It'll still play demanding games without slow-down, though, so it's only your late-night camera shoots that'll suffer. If it wasn't for the competition at the price, we'd give the Honor 8 even more of an enthusiastic thumbs-up. But the presence of the OnePlus 3 means this it's really only for those who want to try Honor's off-kilter style.
Team it with
The Smart Controller app lets you input all your lounge gear, like your TV and AV receiver, and then control them using the Honor 8. It's all thanks to the IR blaster.
Themes
Themes is the inbuilt app that lets you choose a whole new look for your Honor 8. Many themes will make it look worse, but there's some gold among the tat.
The detail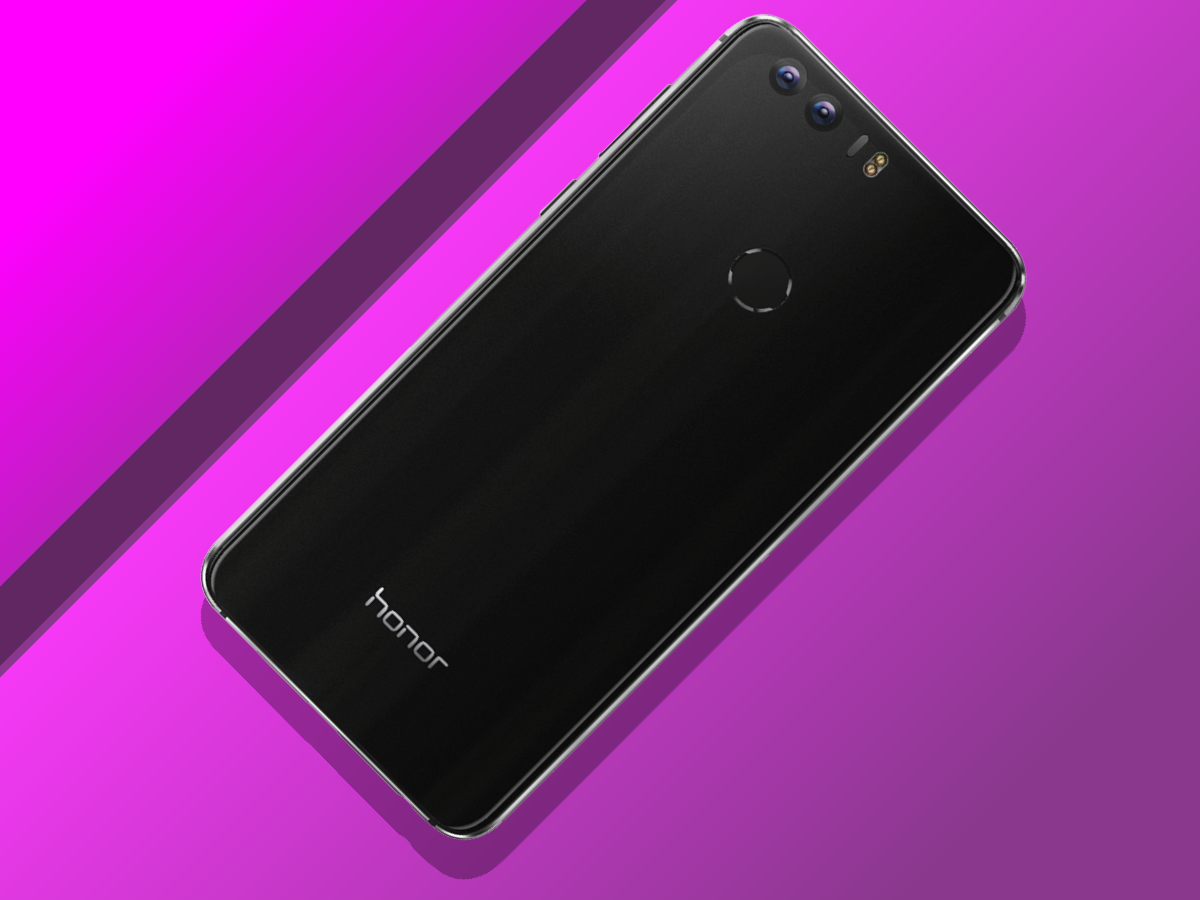 Design
Glass on the back, glass on the front and aluminium on the sides, this is the kind of glamour you'd normally have to pay more for. It's also pretty pocket-friendly thanks to the 7.5mm-thick design and 5.2in screen. It's the one-colour style that adds the Honor special sauce here.
Screen
Fresh out of the box our Honor 8's screen looked a bit 'cool', but you can tweak this in the phone's settings. Other than that it's a top-quality display, with powerful but not overpowering colour and nicely eye-searing brightness. It's a 5.2in 1080p LTPS LCD screen. No standard-setter, but good enough.
Camera
The Honor 8 has two cameras on its back, both 12MP. One is monochrome, though, to help boost its low-light skills. It's a neat idea that makes sense tech-wise, but we're in the big leagues now and it's a little too prone to taking blurry photos at night if you don't keep your hands dead still.
OS and Apps
EmotionUI 4.1: not all of you are going to like this. It does some strange things, such as ditching the apps menu and plastering your lock screen with wallpapers that could have been lifted from IKEA's art department. There's plenty of customisation on tap, though, so you can mod away bits you don't like.
Stuff says: ★★★★✩
A classy, glassy design stacks up to rivals, but the software may put some of you off and the camera doesn't quite match the best in low light
Tech specs
Screen 5.2in LTPS LCD 1920 x 1080 (424ppi) • Processor Octa-core Kirin 950 @ 2.3GHz • Cameras Dual 12MP rear, 8MP front • Storage 32GB, 64GB (expandable) • Battery 3000mAh • Dimensions 145.5 x 71 x 7.5mm, 153g
Sony Xperia XZ (from £549)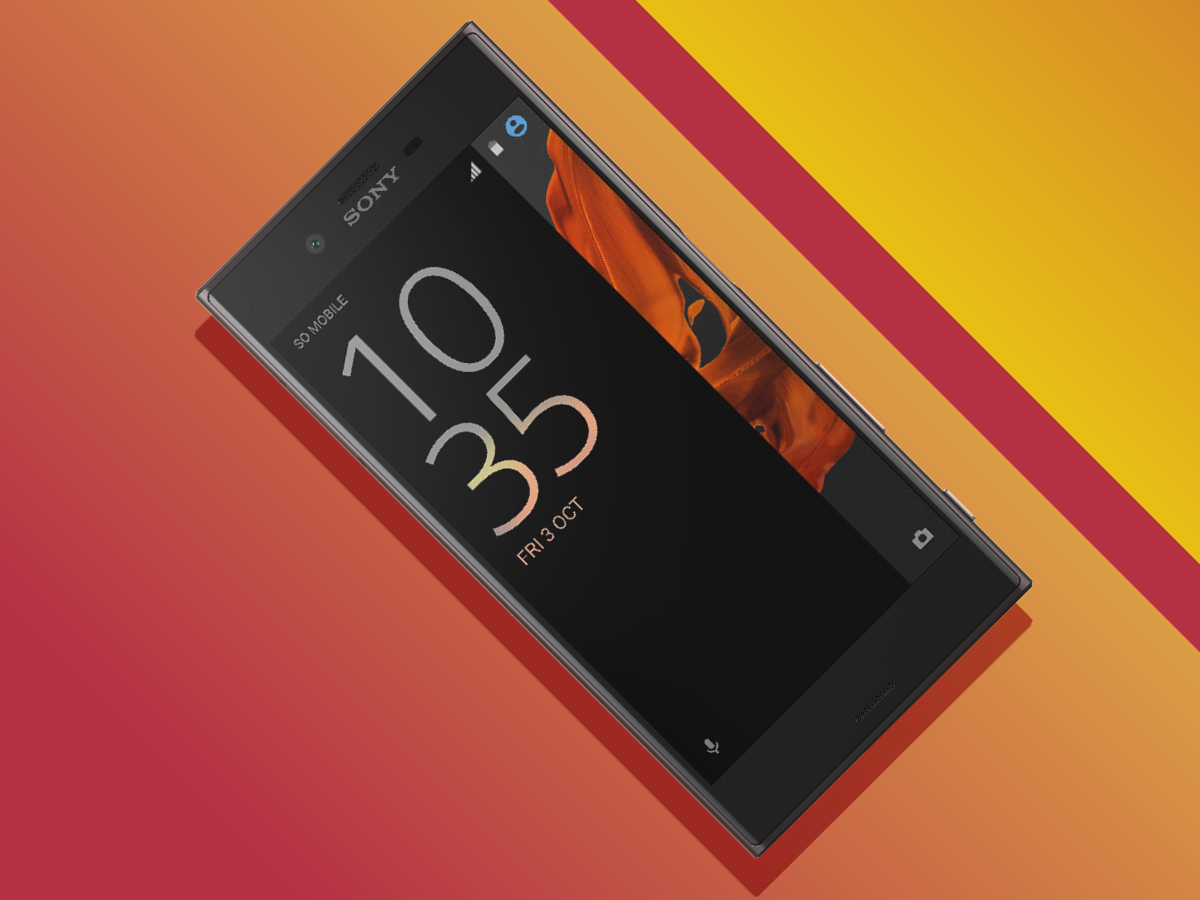 If you're wondering "whatever happened to the Xperia Z6?", you're looking at it. This is the new king of Sony's Android kingdom, and despite the name change it's business as usual. That means you get a sharp and serious-looking phone with camera sensor tech not seen elsewhere. Sony makes most phone cameras' hardware, you see.
Parts to pick up on include severe lines that give the Xperia XZ a monolith-like presence designed to make iPhones look a bit squishy in comparison. It's also the only phone here to have a finger scanner on the side, because Sony really isn't into "me too" phone design these days. It's meant to look like its daddy, not the other phones on the high street.
The bit it doesn't have, though, is a killer USP. All the other phones here have that one bit of tech to make you go "ooh", but the Sony Xperia XZ seems to rely on that indefinable slightly smug aura that comes with every Sony flagship. Look down the spec list and you can point out the camera, which has more megapixels than some DSLRs. However, we'd rather use an iPhone 7 Plus or even a OnePlus 3 if we're honest. Its pics aren't quite as hot as hoped.
Aside from the camera stall, this is a solid all-rounder. But with such strong competition at all angles, you really have to dig that Sony style for the Xperia XZ to be considered a top buy.
Team it with
Remote Play lets you play PS4 games on the Xperia XZ. Well, as long as you have a PS4 console and very speedy home Wi-Fi, anyway.
An exercise tracker with a difference, Lifelog tallies up much more than just your steps. It'll keep an eye on how much you read and play games, and how many photos you take.
The detail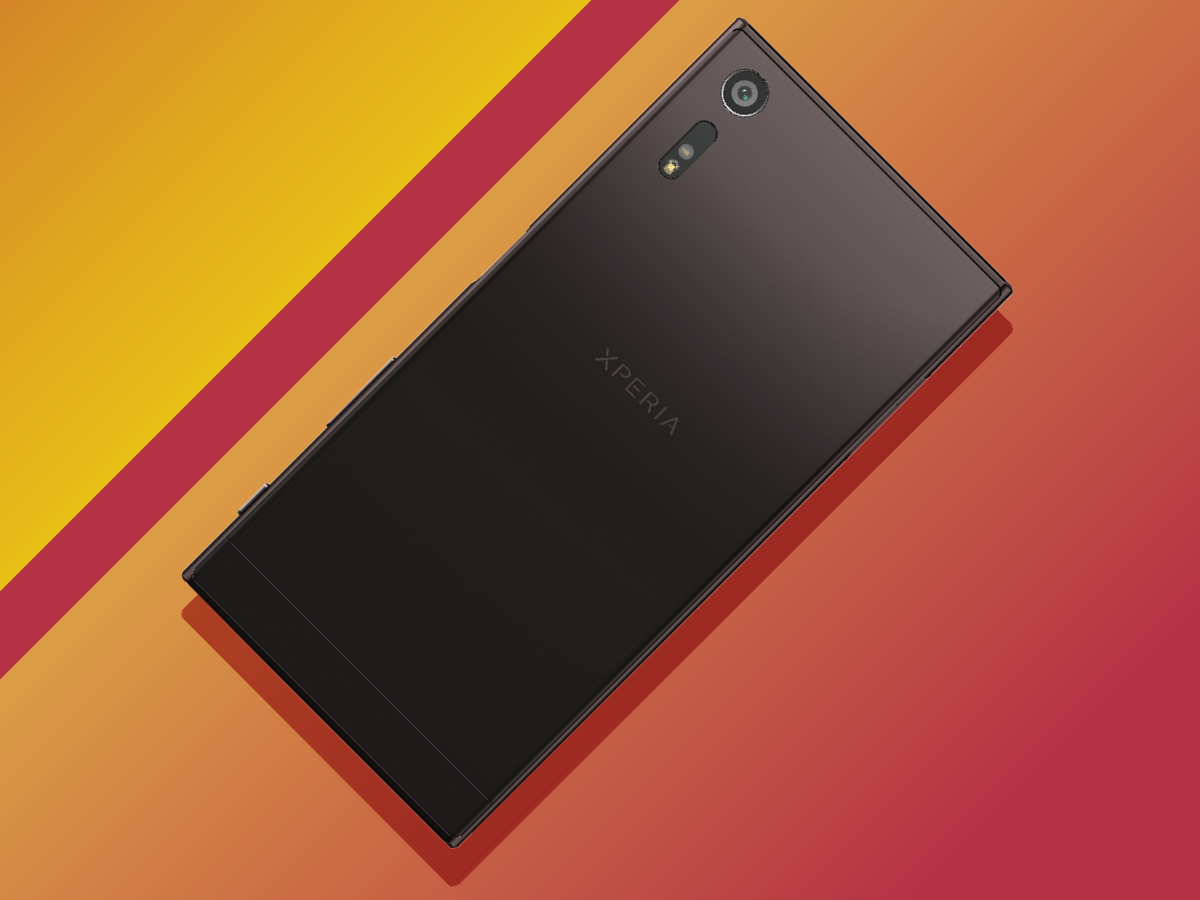 Design
Sony has dropped its obsession with glass. An aluminium rear means you can stop worrying about shattering both sides of your phone.
Screen
Sony pours colour into its LCD phone screens like they're reservoirs for the stuff. The Xperia XZ has the most lively tones of all these phones: great for a punchy look, but may be a bit OTT for some of you. It's a 1080p screen but that still looks sharp across 5.2in. 

Camera
Play tech Top Trumps with the Sony Xperia XZ and it rules. A 23MP rear camera sounds like a compact killer. Sadly, it's not. This is possibly the worst camera in this test, making fine details look fizzy and lacking the OIS needed for quality night photography. Oh well.
OS and Apps
Sony puts its "we're so slick" stamp on Android 6.0.1 in the Xperia XZ. It's an inoffensive, grown-up look. And it doesn't ruin Android's layout either, although does use old fashion apps pages. There are also custom Sony media apps and you can hook up to a PS4 with Remote Play.
Stuff says: ★★★★✩
Solid and with a style all of its own, but a fumbled camera and lack of real tech excitement mean it struggles to compete at the price
Tech specs
Screen 5.2in IPS LCD 1920 x 1080 (424ppi) • Processor Quad-core Snapdragon 820 @ 2.15GHz • Cameras 23MP rear, 13MP front • Storage 32GB, 64GB (expandable) • Battery 2900mAh • Dimensions 146 x 72 x 8.1mm, 161g
OnePlus 3 (£329)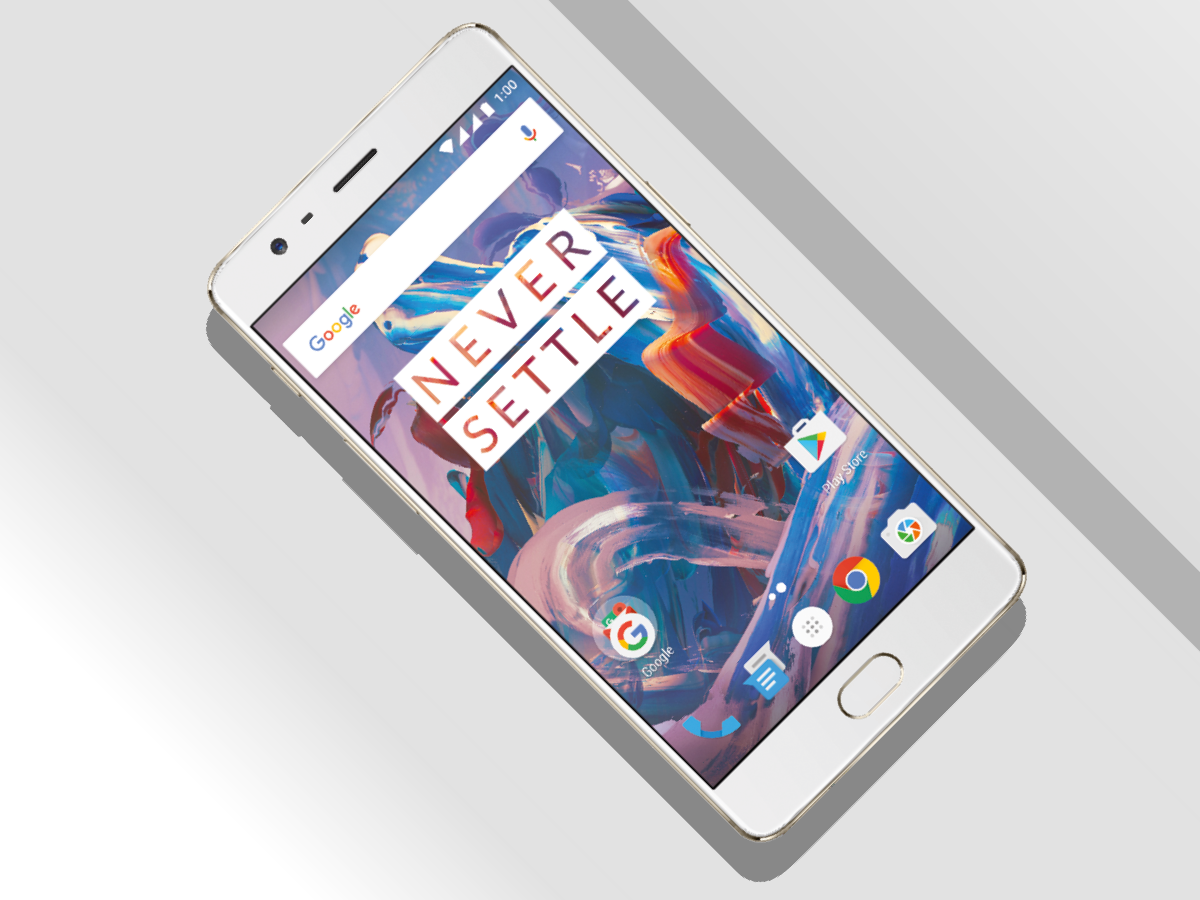 When people talk about bargain phones, they normally mean ones that cost around £100. OnePlus proves a £330 mobile can be a bobby dazzler, because in most respects the OnePlus 3 matches phones that costs way over £500. 64GB storage, a faultless aluminium frame, good software and a solid camera will make you wonder whether it's really worth spending the extra on a Samsung or Apple model. Spoiler: it probably isn't for many of you.
Until recently, you still had to be a bit bold to buy one of these. No shops on the high street sold the OnePlus 3. Now, though, you can buy one from O2. It's ready for the masses: come get one.
A couple of little extras are missing, like "dunk me in the bath, I dare you" water resistance and expandable storage. However, when you look at how much you save, it's hard not to be drawn in.
If we were to look for potential problems, one of the few that pops up is size. A 5.5in screen means this is a big phone, so do bear that in mind if you think spandex leggings are the height of fashion or if you have Donald Trump-size hands. It is a lot smaller than the iPhone 7 Plus, mind. All that's left is to wonder what you're going to do with that £200 left in your pocket.
Team it with
The OnePlus 3 is a bloat-free phone, but that means you'll need to download a bunch of apps get up to speed. Evernote is an everyday note-taker perfect to keep organised.
A 5.5in screen makes the OnePlus 3 a cracking movie player, but there's no decent movie app installed. Try MX Player, which is free and can handles all sorts of video types.
The detail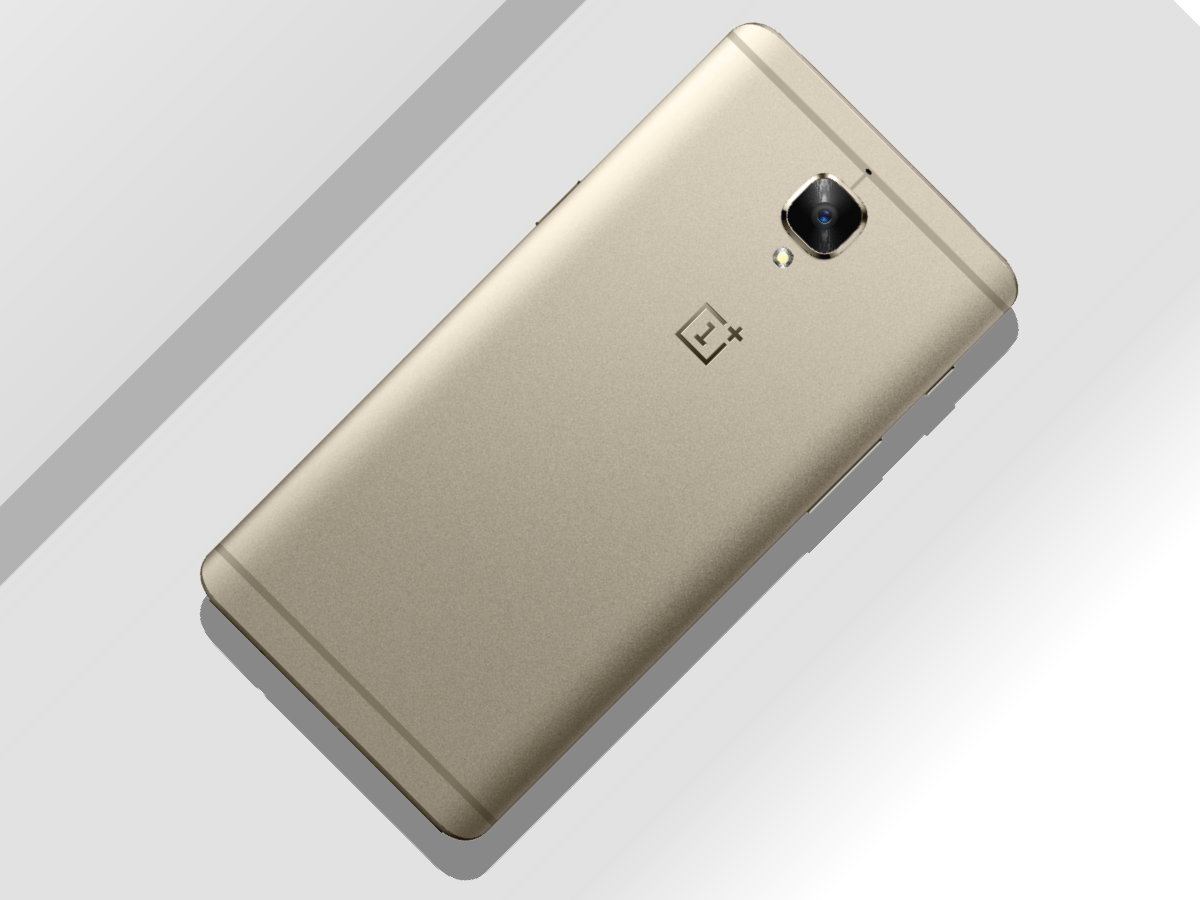 Design
Showing Apple how to design a 5.5in phone, the OnePlus 3 feels pretty manageable despite its big 'ole screen. Its all-aluminium, skinny frame also feels gloriously expensive given the price. One funky little extra is the silent mode switch on the side, perfect for those trips to the cinema.
Screen
At launch the OnePlus 3 caught some flak over its inaccurate screen colours. With current software you need to play with the colour temperature to get it looking right, but it's only as oversaturated as the other Androids here. The main attractions: it's big at 5.5in and sharp enough to satisfy most with a 1080p panel. 

Camera
Today's trend is to use a slightly lower-res camera than the OnePlus 3's, for better low-light performance. However, as it has OIS you can still take good night photos. And with the manual mode you can push stabilisation to the max. Just keep those hands still.
OS and Apps
OnePlus has pulled quite a trick with the Oxygen UI. It looks and feels a lot like normal Android 6.0, but has loads more customisation options, as well as a bonus homescreen. It's called Shelf and holds those notes and widgets you need but don't want littering your homscreens.
Stuff says: ★★★★★
Months after its release, no big-name phone can really touch the OnePlus 3 for sheer value in a high-end phone. A real smartphone hero
Tech specs
Screen 5.5in AMOLED 1920 x 1080 (401ppi) • Processor Quad-core Snapdragon 820 @ 2.15GHz • Cameras 16MP rear, 8MP front • Storage 64GB (non-expandable) • Battery 3000mAh • Dimensions 152.7 x 74.7 x 7.4mm, 158g
The winner: OnePlus 3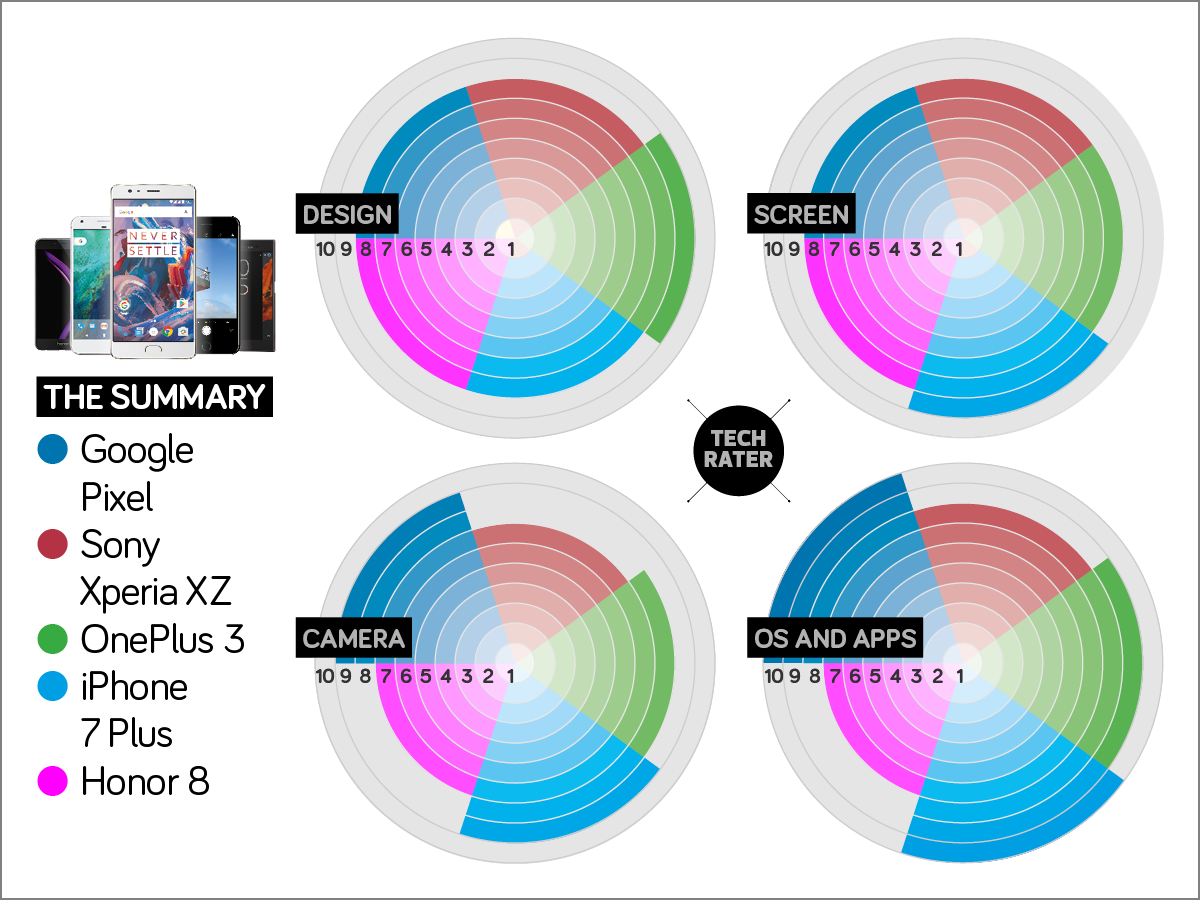 How do they do it? This is what you'll be asking yourself for hours after opening up the OnePlus 3 box. For less than half the price of the Google Pixel XL and iPhone 7 Plus, you get a big-screen phone that looks and feels amazing, can take fantastic photos and has as much power as phones costing well over £500.
Sure, the latest giant iPhone has more eyebrow-raising tech crammed into its aluminium casing. However, when you pay almost £400 extra for the privilege we think maybe you'd get more kick out of spending the cash on a new camera or a 4K TV. Or, heck, maybe a week abroad to take the sting out of the UK winter.
What's next?
How can phones possibly get better? Weirdly enough, one thing we've called a gimmick before could soon be a killer feature: the 4K phone screen. In the Sony Xperia Z5 Premium a 4K screen was almost pointless; the phone was 1080p aside from when using a couple of Sony apps. However, now that Android natively supports 4K pixel flinging, a humble phone VR headset could look much sharper than even the HTC Vive – you'll get full HD for each eye with 4K. The Vive only delivers 1080 x 1200 pixels: no contest.
It's all eyes on Samsung to break through this ceiling in 2017. With Google Daydream about to up mobile VR several gears, we have our fingers crossed. We may also see camera resolutions start to leap up again, after many phone-makers actually decreased their megapixel counts in 2016. It's all down to the latest trend for multi-camera setups, which when used right will let a phone get more out of each pixel.