Six things you need to know about FIFA 15 Ultimate Team
EA's ruinously addictive card-game-meets-management-sim is back for another season, so here's our scouting report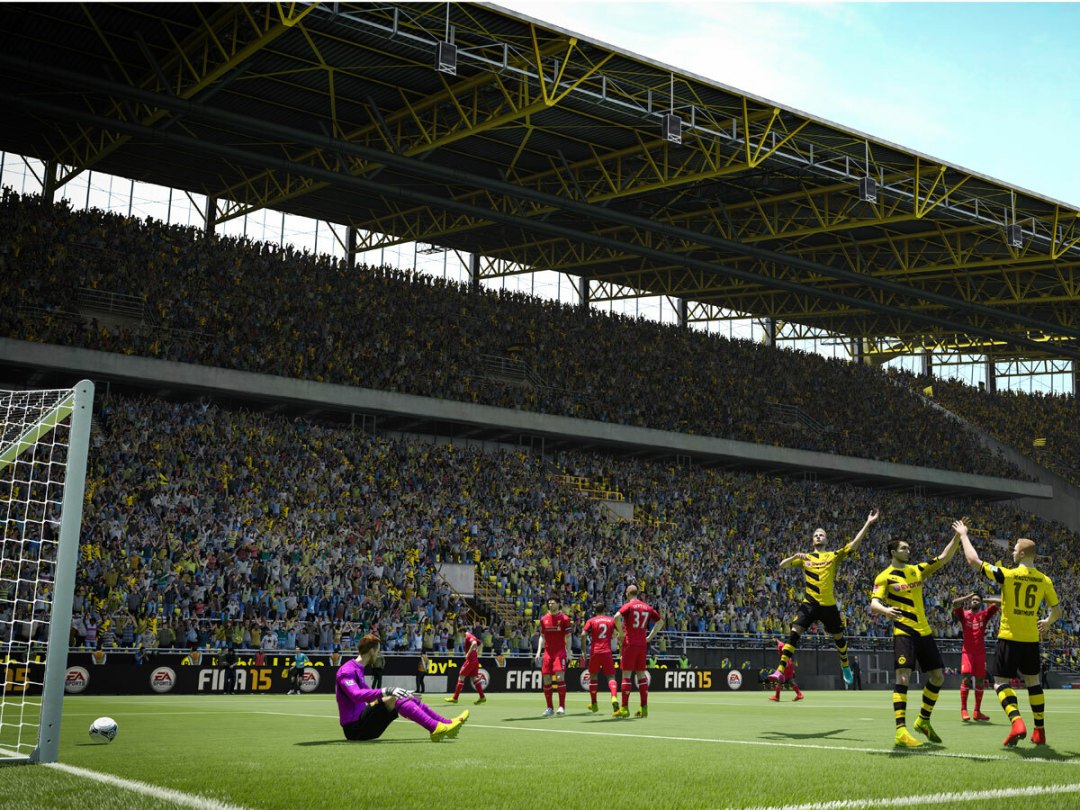 The new FIFA leaps two-footed into our consoles next month, bringing with it an updated Ultimate Team mode.
For the uninitiated, UT is all about building your own dream team by buying and trading player cards in order to find the perfect squad chemistry. You can earn points towards getting new cards by winning games in online tournaments or against the CPU, and swap cards with other players in an online marketplace. But really, all you need to know is that it's more addictive than chocolate-covered heroin.
We've outlined all the changes that you'll see in the new version below.
1. Loan players are in
Fed up with kicking off every season in charge of an all-bronze-card pub outfit? Now you can improve your squad from the outset by choosing to sign a superstar such as Götze or Neymar when first dipping your toes into Ultimate Team.
The catch? You can only pick one such gold card, and it only stays with you for a handful of games. Still, it's a smart way of ensuring early matches are less of a grind. Particularly as those who pre-order are rewarded with a short-term contract for some dude called Lionel Messi…
2. It's easier to build your dream team
The new 'concept squads' hub provides you with access to every player card in the game, and presents you with a virtual chalkboard on to which you can assemble and edit potential line-ups.
You can drop prospective signings into your current squad to see how they'd effect chemistry, or simply build the team of players you want more than any other – and gradually tick each off when you can afford them.
Potential line-ups can even be shared with mates, though be warned that your 'Charlton Legends' selection isn't going to impress anyone.
3. Legends return to team green
Those playing on Xbox One or 360 are again rewarded with a selection of football's greatest players to bolster their Ultimate Team.
Some 14 new names join the 42 who debuted last season, among them the thigh-tastic free-kick specialist Roberto Carlos, wonder-haired Colombian Carlos Valderrama, the permanently angry Roy Keane and England's World Cup-winning captain Sir Bobby Moore.
4. World Cup's being left behind
Astonishing fact: in the World Cup version of Ultimate Team, released as a free add-on for new-gen FIFA 14 over the summer, Robert Lewandowski alone scored 43.7 million goals. So it's a tiny bit surprising that there are no plans for an international take on the mode in FIFA 15, to build upon the success of its Brazil-focused predecessor.
Lead producer Marcel Kuhn does at least confirm it could return in future, so expect another bespoke version of the mode featuring national sides once Euro 2016 rolls around.
5. Keepers have been reinvented
Fed up of shelling out big coin for one of the best netminders in the game, only for him to cost you matches by spilling a shot straight at him, or standing still as a soft header drops in the corner? That shouldn't happen any more, as goalkeeper AI has been reworked from the ground up.
Momentum, intelligence and a raft of new animations all come in to play whenever one attempts a save, with contextual results every time – for instance, adjusting himself mid-dive in order to get something on a shot deflected back across goal. Phew.
6. It won't be what you play first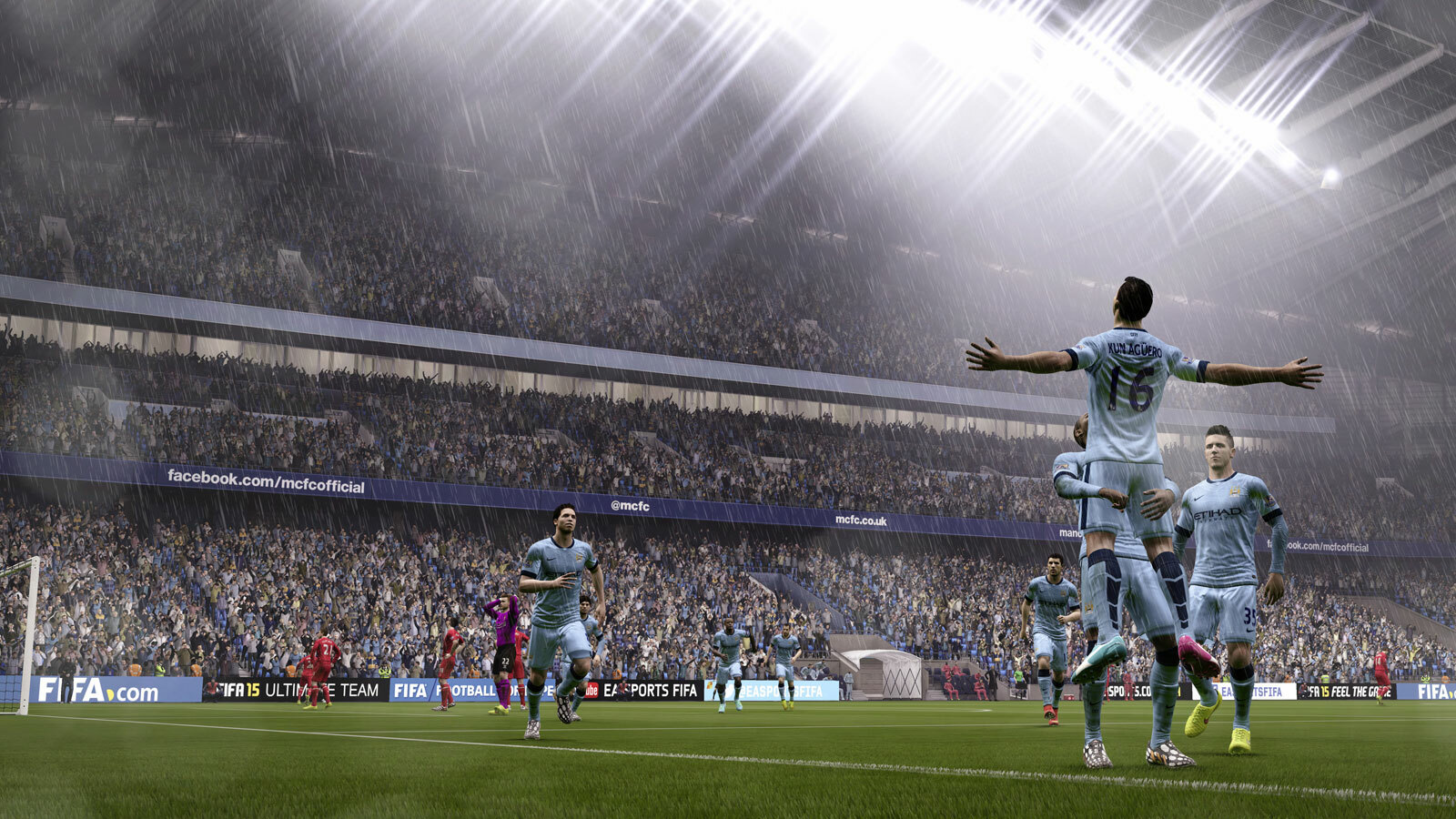 There's little doubt that Ultimate Team is in for another strong season; but this year, the timesink even more likely to keep you playing into the vampire hours is career mode, thanks to a new tie-in with the Premier League.
Every top flight side has had its first team's faces scanned, and every stadium – including those of the promoted teams, such as Burnley's Turf Moor – is replicated too. Pre-match intros sing with authenticity, and real refs such as Howard Webb and Mark Clattenburg are the card-flashing cherries on the immersion cake.
This will unquestionably be the way to play when FIFA 15 hits on 26 September.