Samsung Galaxy S7 Edge vs Apple iPhone 6s Plus: the weigh-in
How do these two heavyweight phablet titans match up?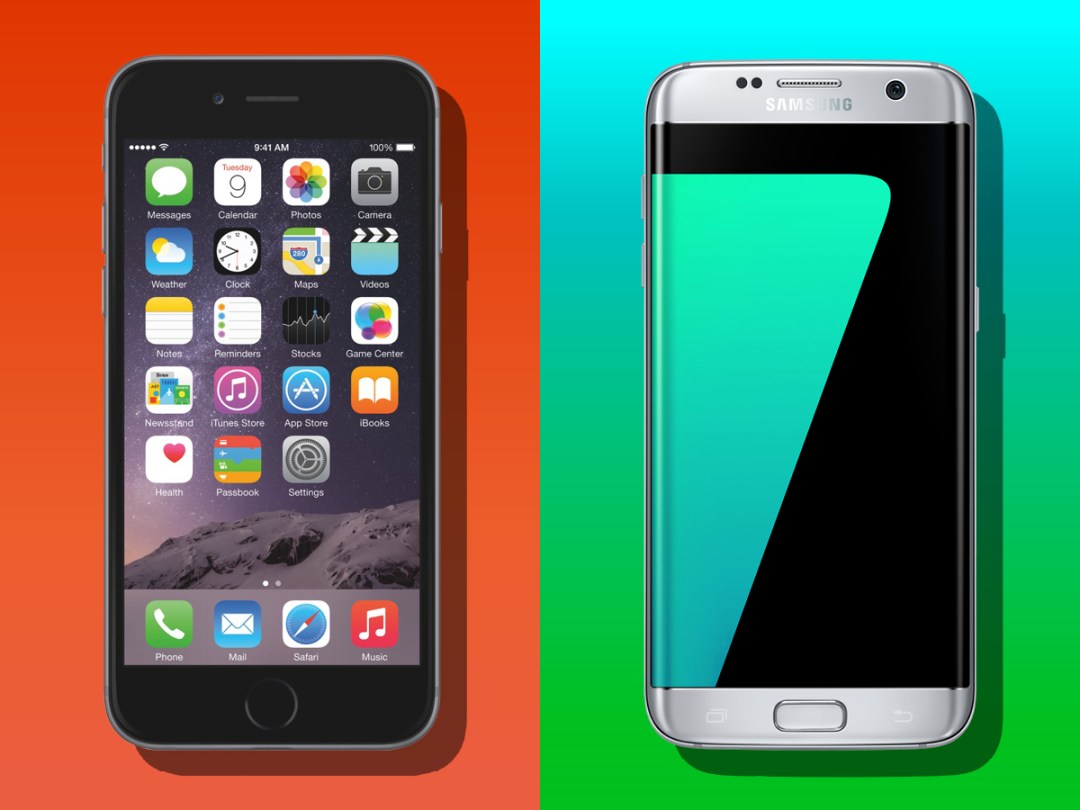 Hankering for a big-screen smartphone with a great design and plenty of oomph? Then you could be in for a tough decision.
Samsung's freshly revealed Galaxy S7 Edge is likely to be a tempting option for those thinking about Apple's super-sized iPhone 6s Plus, so we've decided to weigh up their on-paper merits to see how they match up against each other.
We'll update our comparison with a final verdict once the Galaxy S7 Edge has been properly reviewed, so stay tuned. For now, here's how these phablet wonders stack up.
No plastic in sight
The iPhone 6s Plus and Galaxy S7 Edge are both attractive, solid, and thoroughly premium handsets that you'd be proud to pull out of your pocket.
The iPhone 6s Plus has an all-metal body surrounding its display, while Samsung has stuck to a metal frame with glass on the back and front alike. The Galaxy S7 Edge is the more striking of the two handsets however, thanks to its curved screen, which makes it stand out from the crowd.
Both are lovely pieces of engineering and design, but the Galaxy S7 Edge just looks and feels too good not to win this round.
Winner: Samsung Galaxy S7 Edge
Hefty screens
Both the iPhone 6s Plus and Galaxy S7 Edge have 5.5in screens, but the Galaxy S7 Edge's slightly smaller overall size might make its display a little more manageable.
But either way, these are phablets, and unless you've got the hands of an NBA player, you're going to have to accept some compromise when it comes to one-handed use.
The Galaxy S7 Edge beats out the iPhone 6s Plus in terms of resolution, with its 2K 534ppi pixel density easily outdoing Apple's 1080p 401ppi display. Samsung's handset also sees the return of the company's superb Super AMOLED panel, which brings with it rich colours and true blacks at a crisp resolution.
The S7 Edge's curved screen also gives it a one-up not only in design, but functionality as well, thanks to various Edge App shortcuts (more on which in a bit).
Winner: Samsung Galaxy S7 Edge
Imaging smarts
Samsung has dialled the Galaxy S7 Edge back down to 12 megapixels (from 16MP on the Galaxy S6), which matches the resolution of the iPhone 6s Plus' camera.
Looking at the sensors, the iPhone 6s Plus' 1/3in one is larger, but its 1.22μm pixel size is smaller than the Galaxy S7 Edge's 1.4μm pixels. The Galaxy S7 Edge's camera also has a f/1.7 aperture, compared to the iPhone 6s Plus' f/2.2 aperture.
This means that, on paper at least, the Galaxy S7's larger pixels and aperture should, in theory, absorb more light than the iPhone 6s Plus' camera, resulting in photos with more detail and less noise in low lighting conditions.
Samsung has also given the Galaxy S7 Edge a dual-pixel autofocus sensor, which should technically make it faster than the iPhone 6s Plus when it comes to focusing on subjects. Both cameras have optical image stabilisation (OIS), as well, which can help squeeze out more detail in low light.
On specs alone however, Samsung wins this round until our review proves otherwise.
Winner: Samsung Galaxy S7 Edge
Continue reading below…
Under the hood
The Galaxy S7 Edge will be powered by one of two processors, depending on where it's released – the octa-core Exynos 8990 or the quad-core Snapdragon 820.
The Samsung Galaxy S6's Exynos processor massively impressed in benchmark charts last year, and the Snapdragon 820 is the most powerful Qualcomm processor to date. Typically, the Qualcomm models have landed in the UK, so we expect the same this time around.
Either way, Samsung has stated that the Galaxy S7's processor is 30% faster than last year's handset, while its GPU is 64% faster, although we don't know which specific processor these stats refer to.
The iPhone 6s's dual-core A9 processor isn't exactly a slouch either, especially as Apple has the power to optimise iOS for its new hardware.
We don't yet know how the Galaxy S7 will handle in real world use, but with a newer, more powerful processor and 4GB of RAM (double that of the iPhone 6s Plus), it takes this round for the now.
Winner: Samsung Galaxy S7 Edge
Pick a side
If you're a hardcore Apple or Android fan, then you already know which handset you're going after. If you're not committed one way or the other, however, then it's worth considering your options.
The Galaxy S7 is running on Android 6.0 Marshmallow – the latest version of Google's mobile OS. Google's notable additions to Marshmallow include Doze, a battery-saving feature that keeps the processor idle when a handset is not in use. Google Now tweaks have also been added, which include a deeper integration of its search services into third-party apps including Spotify and IMDB.
Samsung has, as usual, added its own tweaks to Android. One standout feature is the always-on screen, which displays a clock or calendar widget on the Galaxy S7 Edge's display when it's not in use. This could be more convenient for people who constantly use their phone to check the time, and it apparently won't use make any noticeable difference to battery life.
The Galaxy S7 Edge's Edge Apps are a perhaps more useful feature, letting users access handy app shortcuts and news/weather widgets at any time, by swiping in from the side of the curved display. Samsung also has a new Game launcher hub, along with options to disable notifications while playing, and record gameplay for sharing with friends.
The Galaxy S7 Edge also lets you decrease the resolution and frame rate of games, which can save up to an extra 15% of battery life.
In Apple's corner we have iOS 9.3, with new features including Night Shift, which gradually reduces the display's eye-searing blue glare to a soothing red glow automatically. That might help you sleep if you're using your phone in bed before tucking in for the night.
The app experience still tends to be superior on iOS too, with apps and games tending to launch on iOS first and with slicker, better designs. It's just a stronger software ecosystem all around.
Ultimately both have their pros and cons, but in general tinkerers tend to sway towards Android, as they have more control over customising their handsets. It's all subjective though, of course, so this round is a draw.
Winner: Draw
Initial verdict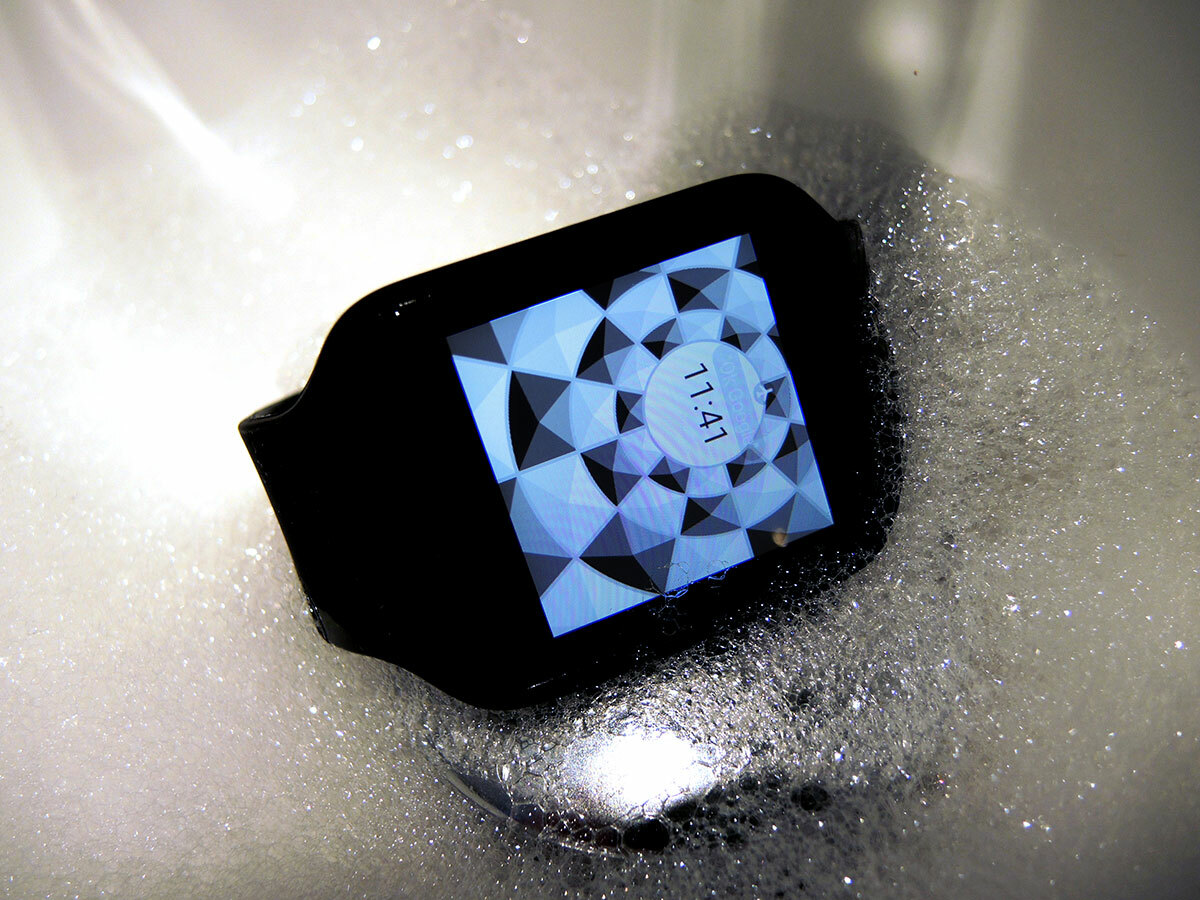 It's somewhat unsurprising that the newer handset, the Galaxy S7 Edge, comes out as the winner in this initial match up.
Samsung's handset manages to beat Apple's phablet in most categories, including screen, power, and camera – in on-paper comparisons at least. We liked the iPhone 6s Plus quite a bit when we reviewed it last autumn, but we haven't spent nearly as much time with the S7 Edge just yet.
We'll update our comparison once the Galaxy S7 Edge gets the full Stuff review treatment, so keep an eye out.