Samsung Galaxy S23 vs Galaxy S22: what's the difference?
It's old vs new. What's changed between Galaxy generations?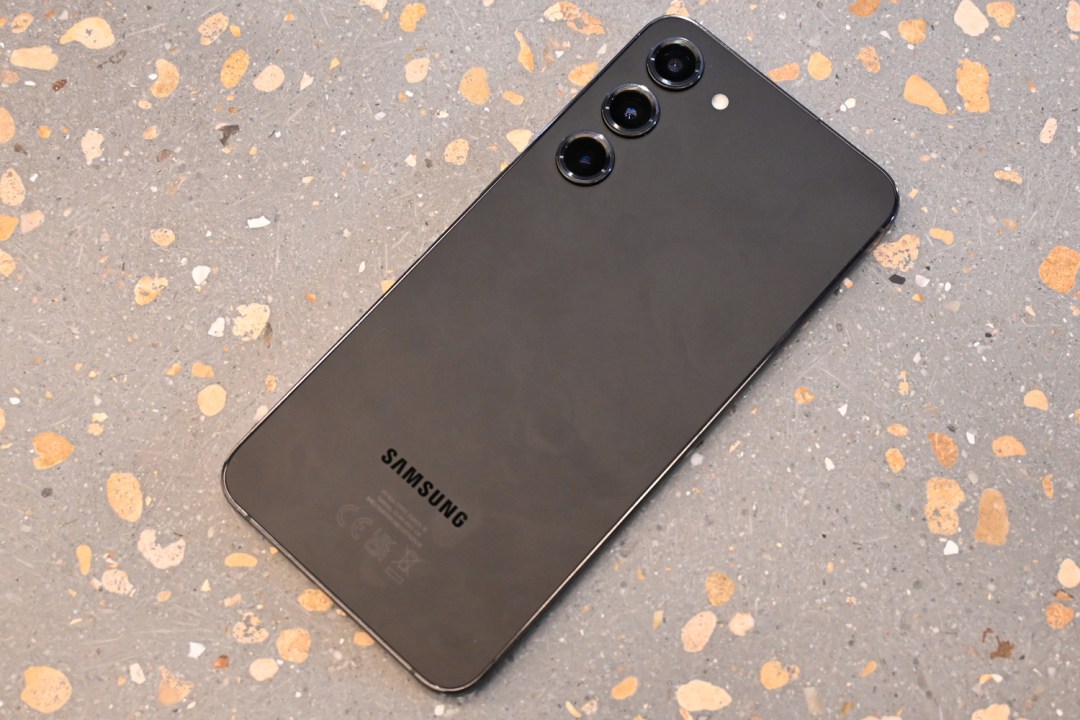 The Galaxy S23 and S23 Plus are Samsung's latest and greatest mainstream phones – but on the surface, 2023 looks to be one of those years where we're getting only minor upgrades over the previous generation. When it comes to the Galaxy S23 vs Galaxy S22, what has actually changed?
We already knew the S23 would start from £849, a considerable increase over the S22's £769 starting price. Now we've had a chance to try both out in person. Here are the new features worth getting excited about – and the returning ones that'll help S22 owners decide whether or not to upgrade.
Design & display: surface-level swap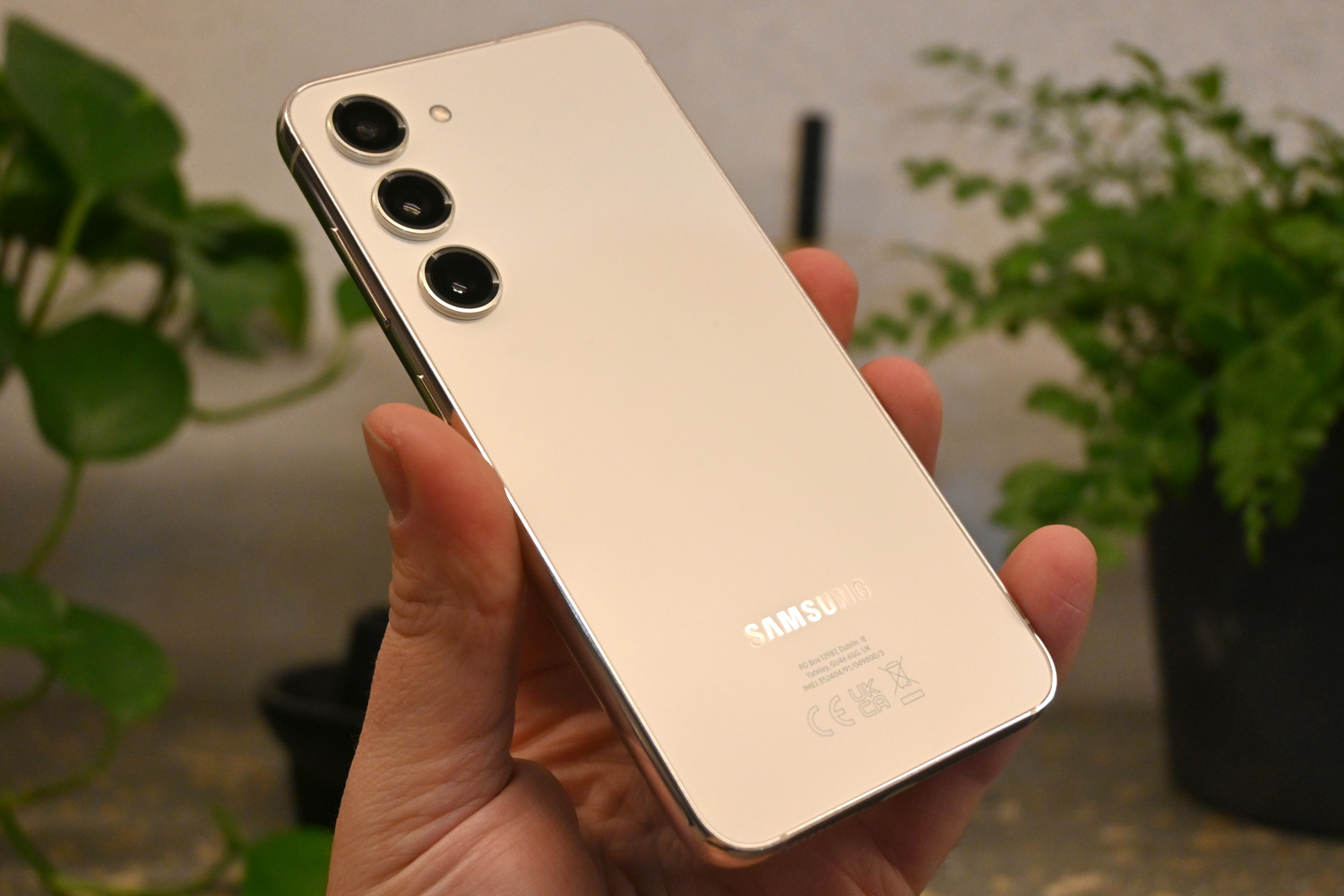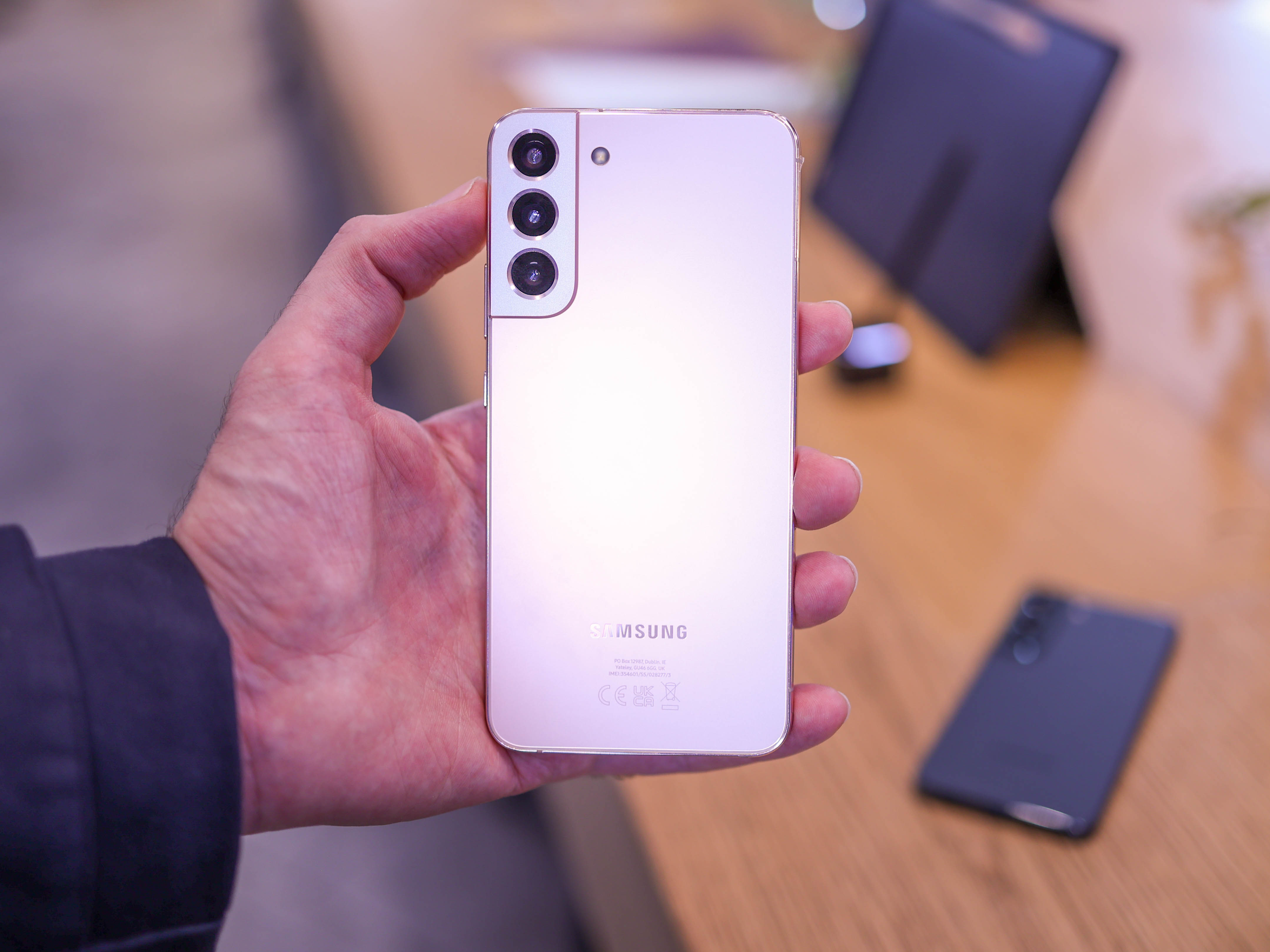 The most obvious difference between the shiny new Galaxy S23 and its forebear is the simplified rear design. Rather than contain all the cameras in a 'contour cutout' module, they now sit freely in the top left corner – just like the pricier Galaxy S23 Ultra. There are also a handful of new colours to choose from, but this will be the biggest tell that you've got this year's phone in your pocket.
Otherwise the flat glass front, metal central frame and matte rear finish hasn't really changed. You still get a choice of 6.1in or 6.6in screen sizes, but both have the same better-than-1080p resolution and 120Hz adaptive refresh rate. They also use AMOLED panels, with superb colour reproduction, impeccable contrast and ultra-clear viewing angles.
The main difference is screen brightness: the S23 now claims an exceptional 1750nits peak brightness, up from 1300nits on the S22. That'll make all the difference in bright sunlight, and help give HDR content even more pop.
Performance & battery: next generation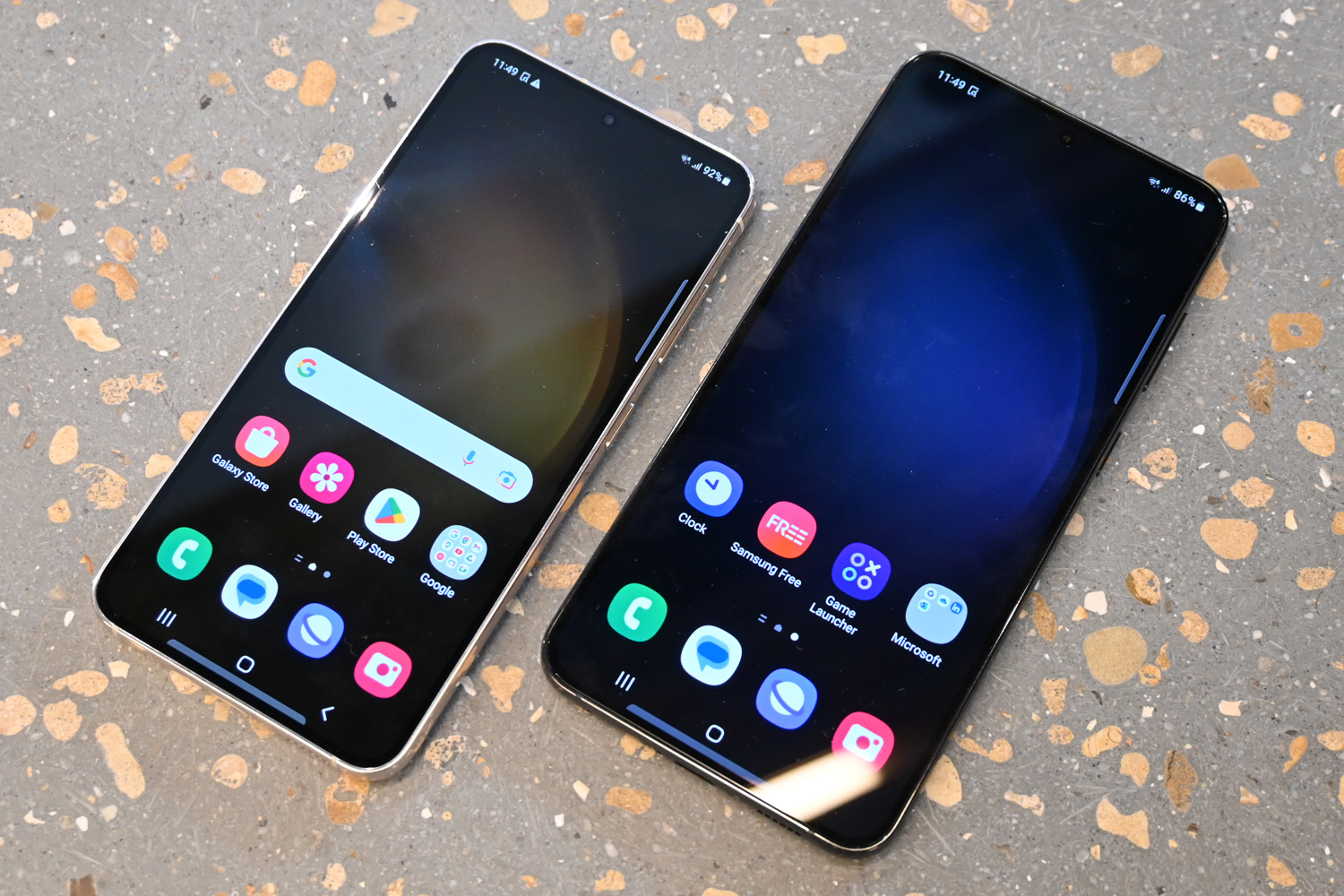 If you bought a Galaxy S22 or S22 Plus in North America, it came with a Snapgragon 8 Gen 1 CPU. Most other places got a Samsung Exynos-powered variant, which was arguably less desirable on account of weaker graphics performance. Some tests even suggested camera image quality took a hit if you had an Exynos handset.
S23 customers won't have to worry, as it's Qualcomm across the board. Both phones get a Snapdragon 8 Gen 2 processor, with higher clock speeds than rival Snadragon phones. It's paired with 8GB of RAM and a choice of storage capacities (128GB and 256GB for the S23, 256GB and 512GB for the S23+). It will outperform the previous generation phones in apps, games, multitasking and power efficiency – but we're talking around 5-20% depending on the test, rather than stratospheric improvements. The S22 series was mighty fast at launch, and can still hold its own in 2023.
Battery size is another area where the new generation takes the lead. The Galaxy S22 landed with a modest 3700mAh cell, and while still on the small side, the S23 has found room inside for a 3900mAh unit. The S23 Plus, meanwhile, has a 4700mAh battery, up from 4500mAh in the S22 Plus. Add in more efficient CPUs and we should see longer life away from the mains, although we'll have to wait until a full review for confirmation.
Charging times haven't changed, meaning the S23 charges at the same 25W over USB-C as the S22. The S22 Plus and S23 Plus both manage 45W, as long as you've got a beefy enough brick (neither comes with one in the box). All four phones support 15W wireless charging, and can reverse charge your other gadgets at 4.5W.
Cameras: simply software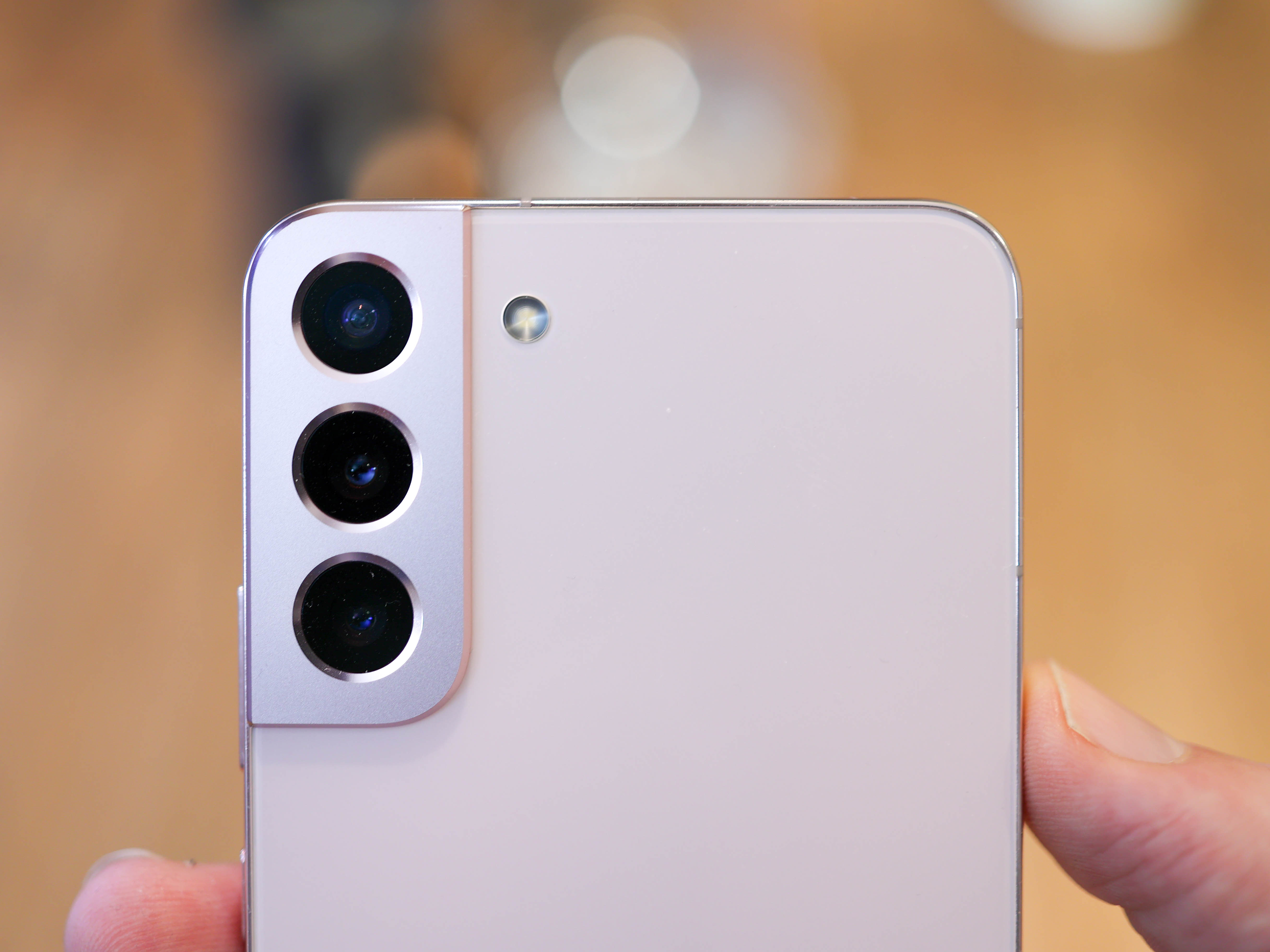 They might have a new look, but the S23 and S23 Plus' cameras haven't changed all that much inside. You get the same 50MP main snapper, paired to a 12MP ultrawide and 10MP telephoto that can take 3x optical zoom shots. The only new sensor is found on the front, with the selfie cam stepping up to 12MP – a welcome boost from the 10MP unit seen in the Galaxy S22 and S22 Plus.
Image processing has reportedly improved, though, especially at night. A new Night Portrait setting analyses eyes, hair and skin separately for more convincing bokeh blur, and super HDR promises more dynamic colour from your selfies. The other big gain is with Expert Raw, which can now shoot in full 50MP mode. On the S22 it was limited to pixel-binned 12MP shots. It's unclear if that will also come to the S22, or if it'll be exclusive to the S23 series.
We're betting there'll be very little difference between phone generations in well-lit scenes, but we'll have to wait until we get the new ones in for review to confirm.
Initial verdict
The Galaxy S23 and S23 Plus might not turn heads like the pricier, S-pen packing S23 Ultra, but they both look like welcome upgrades over their predecessors. Not massive upgrades, admittedly, but welcome nonetheless. Each brings a more powerful CPU, bigger battery, tougher glass construction and a fresh face, plus brighter screens the latest updates to Samsung's OneUI interface.
The S22 and S22 Plus are sure to get those software updates eventually, and while stock lasts they can be had for considerably less cash. Image processing improvements aside, they're also going to bat with the same camera hardware. Anyone with one in their pocket already shouldn't feel too desperate to upgrade.