The Samsung Galaxy Note 7 is the best phone in the world – here's why
Esat Dedezade thinks Sammy's latest phablet will command and conquer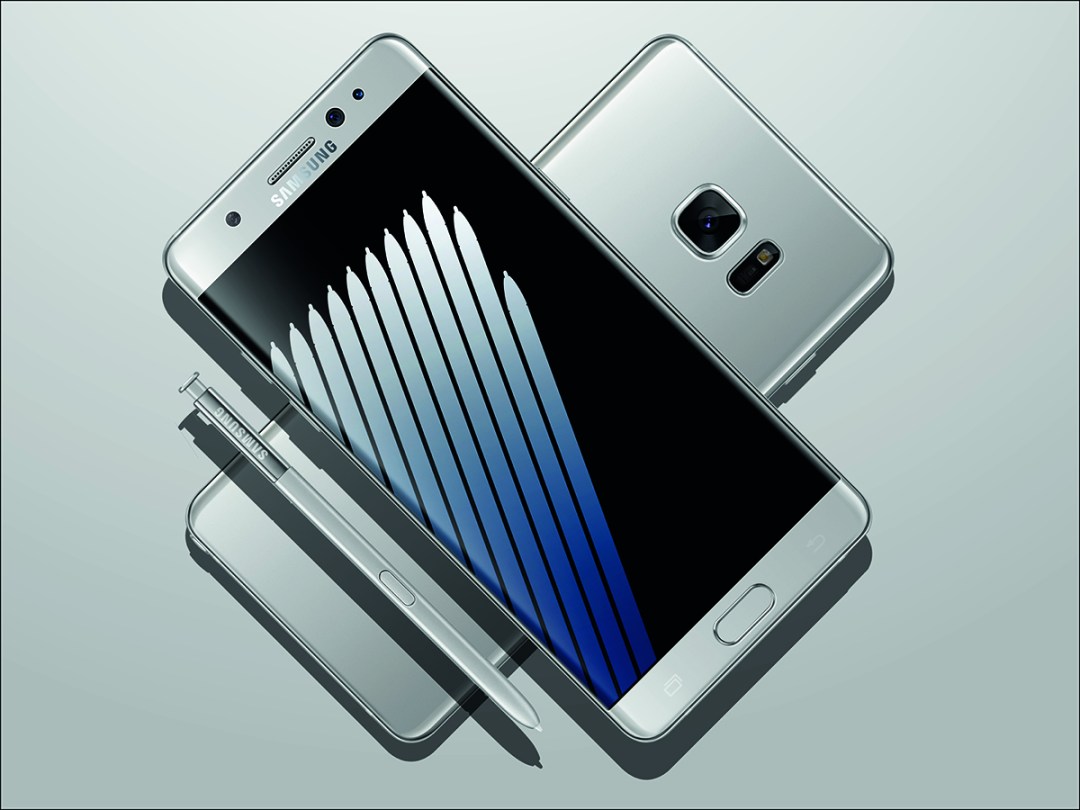 After months (and months) of leaks, Samsung has finally, officially revealed the shiny new Galaxy Note 7. There's a hands-on review of it right here, but perhaps you've already read that.
But maybe you want to read even more about it. That's okay, it's a pretty exciting phone. I understand.
If you're not convinced – maybe you're a diehard Apple fan with a tattoo of Steve Jobs on your back – then that's fine, each to their own.
But I'm going to outline why I think it'll be the best smartphone in the world, regardless:
It's basically a Galaxy S7 Edge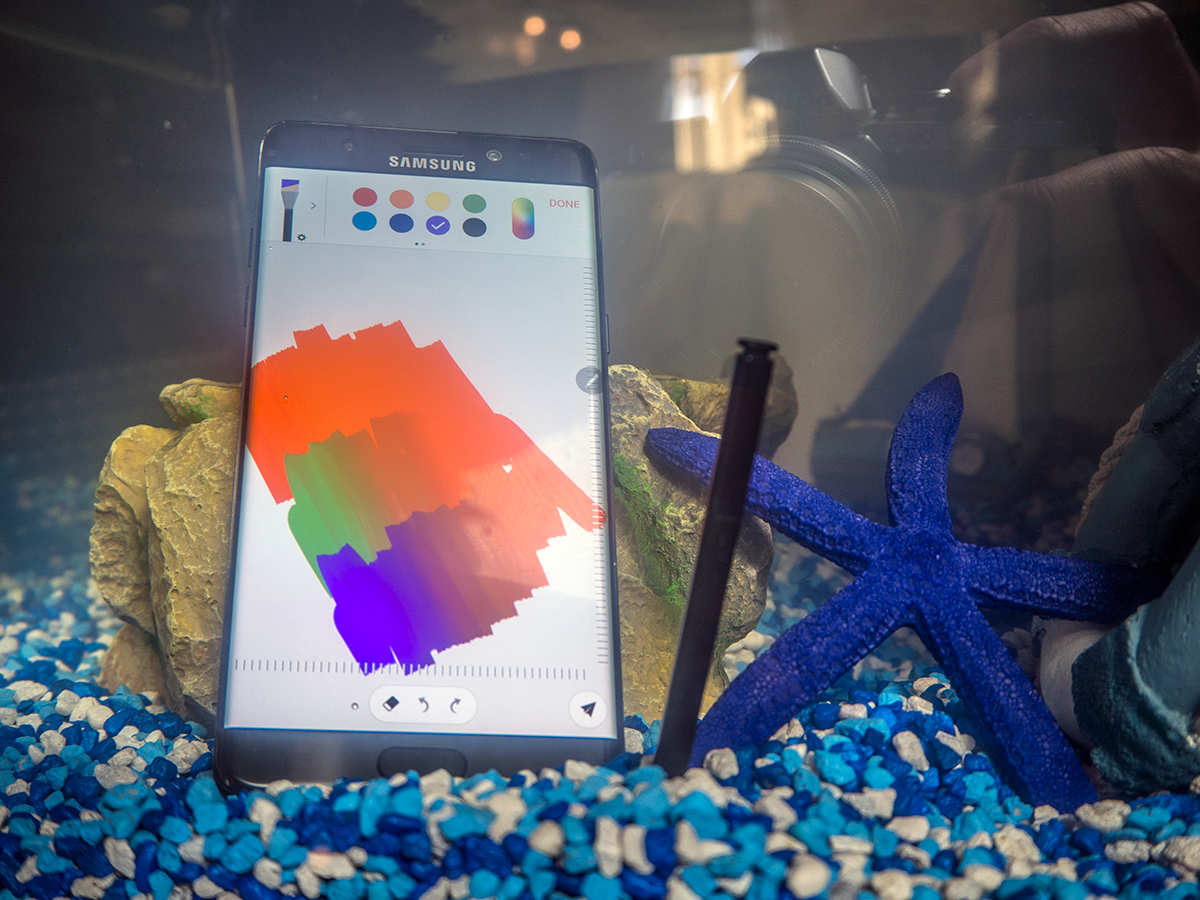 Yep, you read that right. In many ways, the Galaxy Note 7 is essentially the Galaxy S7 Edge's spirit animal. Spirit phone? Spirit… anyway, they share plenty of things in common. Very good things, in fact.
For starters, the Galaxy Note 7 is now waterproof – a feature you'll never know you wanted until one evening your loving cat Admiral Fluffington decides to gently bat it into the kitchen sink.
The point is, accidents happen. Rain, in the UK definitely happens, and there's no point having an amazing superphone if it drowns and dies in your arms.
There aren't many other waterproof flagships (let alone phablets) which can match the Note 7, so its hydrophobic tendencies definitely make it stand out from the pack.
It's got a great camera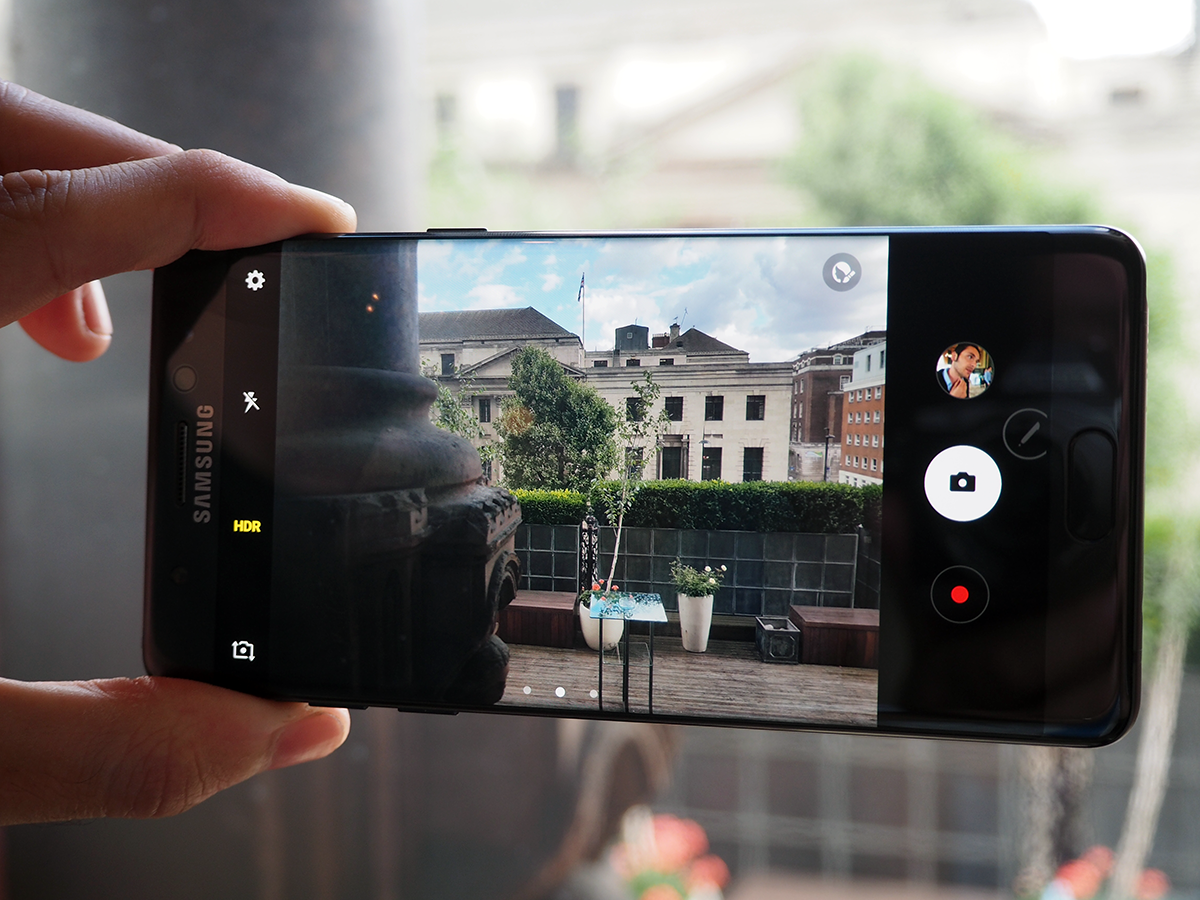 The Note 7 also packs in the same imaging smarts as its Galaxy S7 and S7 Edge cousins, which is good new for photography fans.
That's because this particular 12MP rear camera has already proven itself in Samsung's existing smartphone champions, producing sharp, detailed shots with super-fast focus speeds.
The Galaxy S7 and S7 Edge also capture impressive shots in dim conditions too, thanks to the wonders of Optical Image Stabilisation (OIS), which stabilises the lens, allowing a longer shutter speed (and therefore capturing more light), without resulting in any blur.
If the Note 7's identical camera matches what we've come to expect, then that's another string to add to the Note 7's already impressive bow.
It's got a gorgeous screen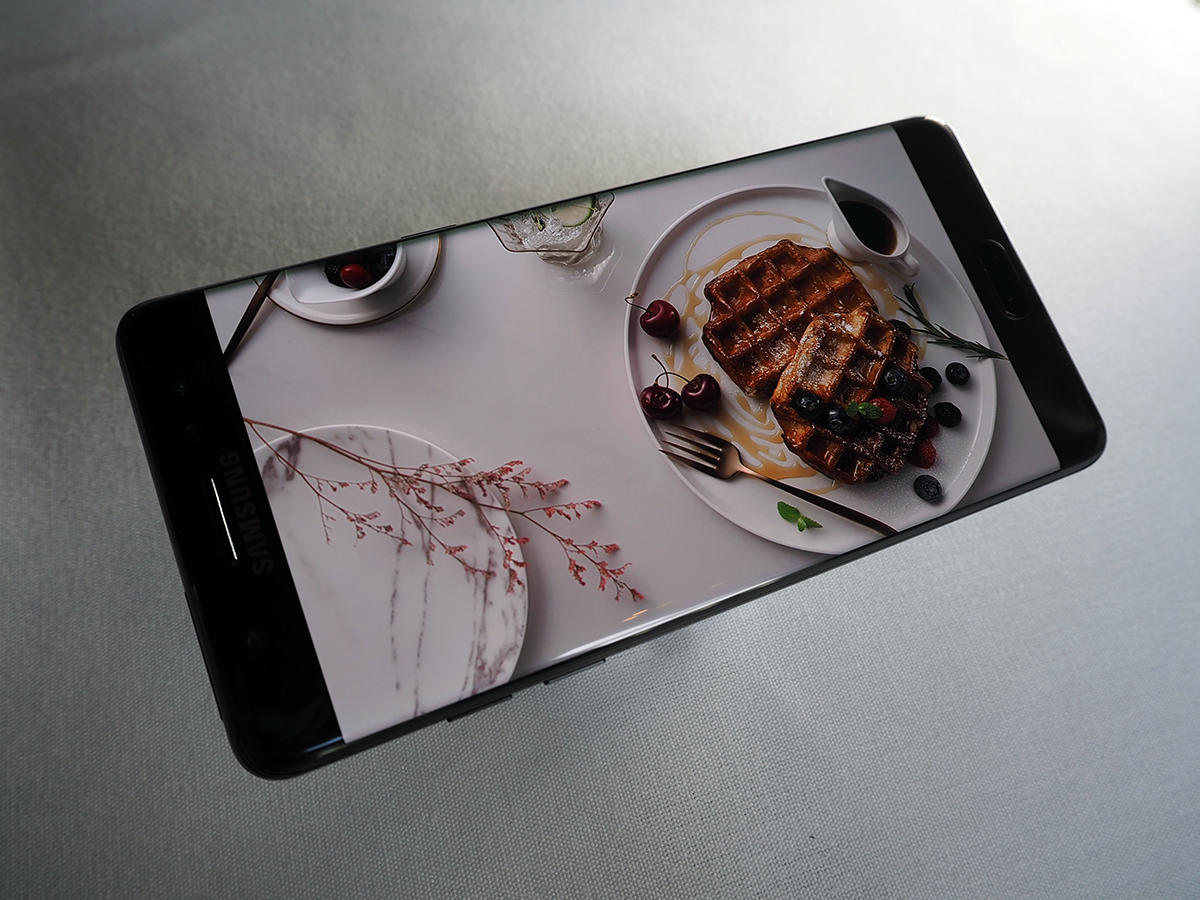 The Galaxy S7 Edge's curved display is a thing of beauty, and it's one of the best smartphone screens I've ever laid eyes on.
It's sharp, bright, and pumps out vibrant colours and deep blacks – everything we've all come to expect from a flagship display from Samsung.
The Note 7 takes this existing screen and blows it up to 5.7 inches, making it ideal for web browsing, reading and gaming. And yes, those curves looks as sexy as ever.
While technically its 518 ppi count is lower, I didn't notice any difference during my hands on. Trust me- you won't be disappointed.
It has all the power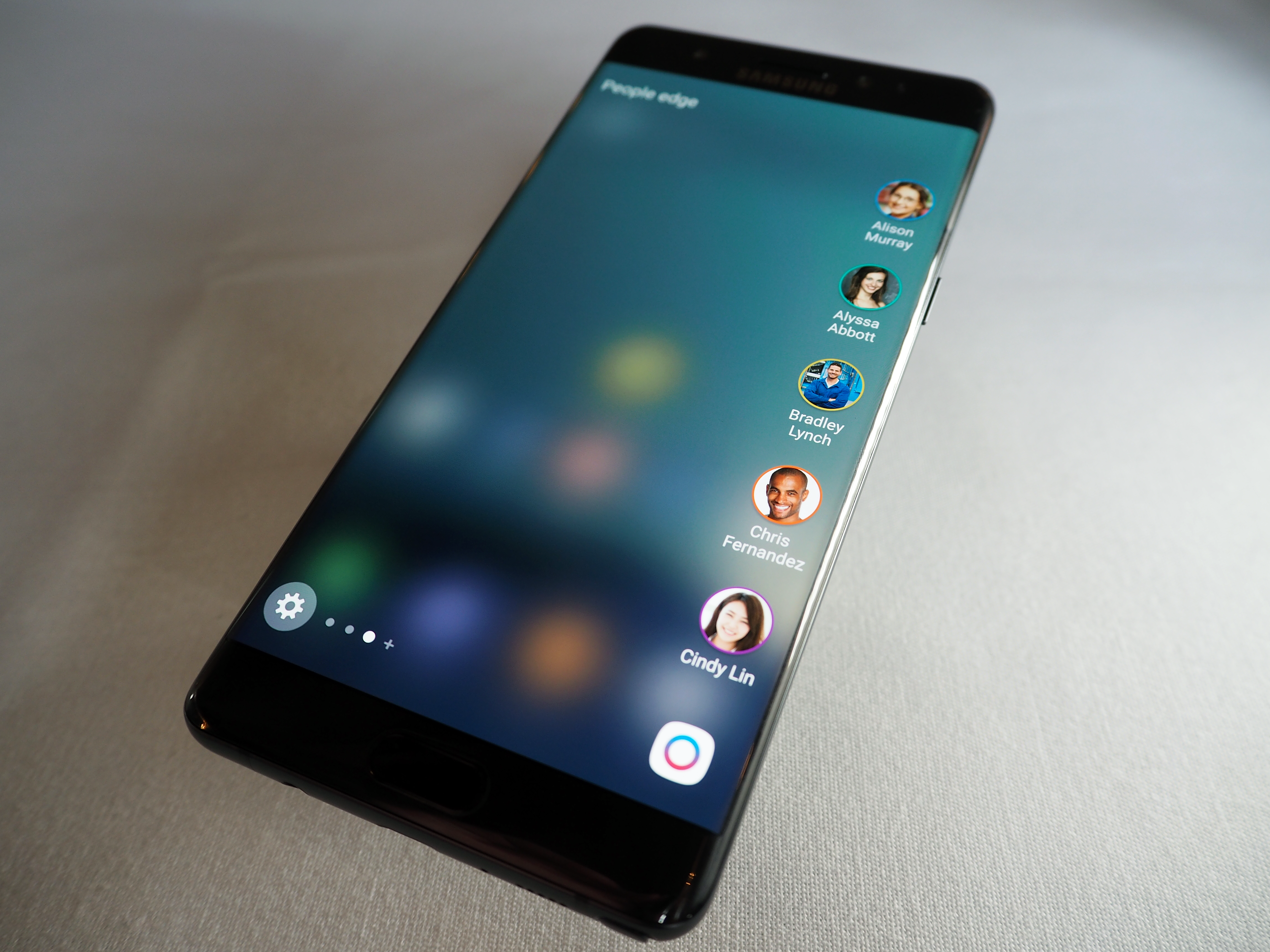 Power fiends might be a little disappointed to hear that the Note 7 has the same processor and RAM specs as the Galaxy S7 and S7 Edge – namely the company's fastest ever Exynos chip and 4GB of RAM – but trust me, that's more than enough to tide you over for a year or two.
We're well beyond the stage where we need to upgrade our handsets every year because they grind to a crunching halt, and on paper, the Note 7 is still one of the most powerful handsets of 2016. So there.
But wait, there's more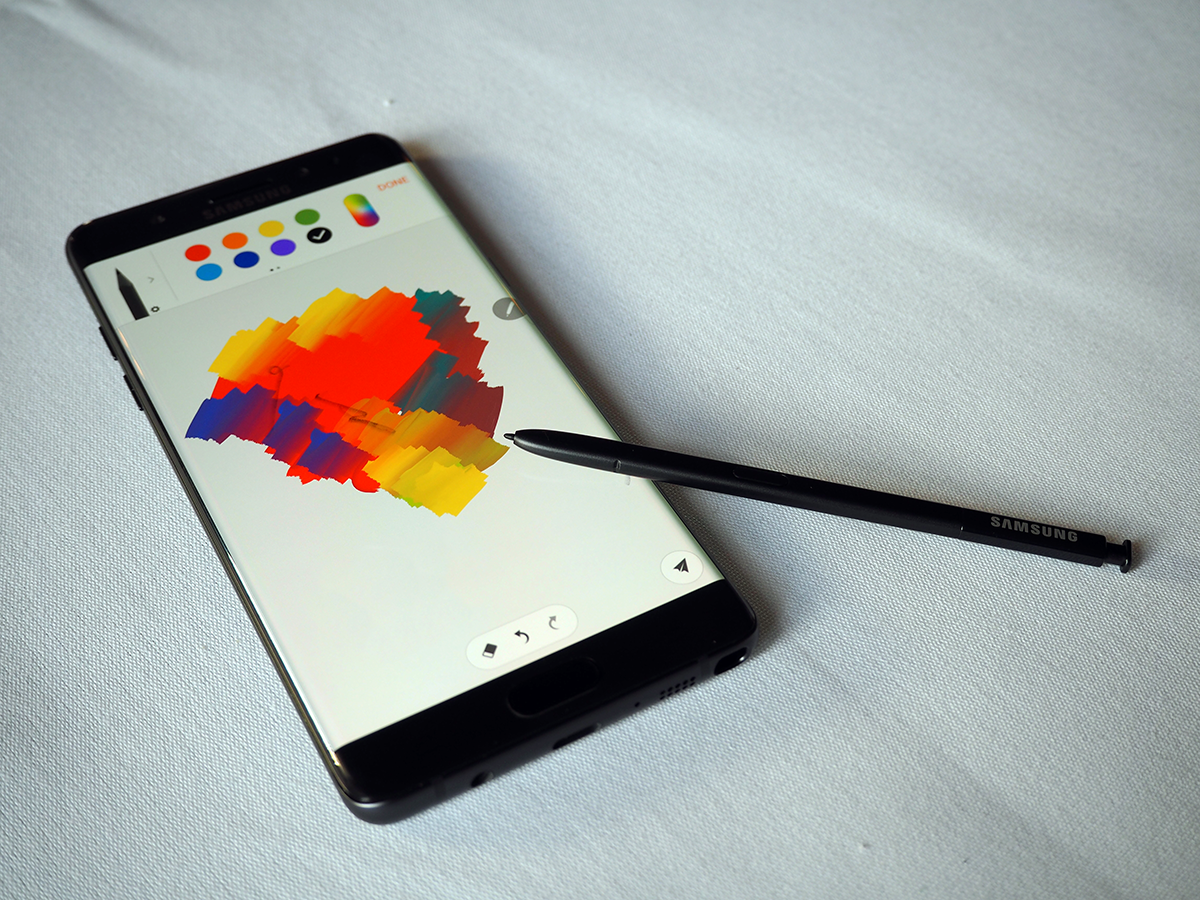 So you can get all of the above in the Galaxy S7 Edge, so why bother with the Note 7 then, larger screen aside?
Well, for starters, that stylus. Dubbed the S Pen by Samsung, it's back, and cleverer than ever.
Apart from the fact that it's got a finer tip and its pressure sensitivity has improved (making for a more accurate writing and drawing experience), it lands with a couple of neat new features to boot.
I delve into them all in more detail here, so I'll keep this brief:
The S Pen let's you create gifs from videos, and you can also use it to translate words either on websites, or more handily, directly from photos – foreign menus are a threat no more. All hail the S Pen.
It'll do all of this in the rain too, as it too has been blessed with waterproof powers. Take that, traditional, dumb stationary.
The S Pen is, above all else, the icing that really makes the Note 7's cake shine. There are very few manufacturers making smartphones with built-in styluses, and they definitely can't begin to come close to the Note 7.
It'll scan your eyes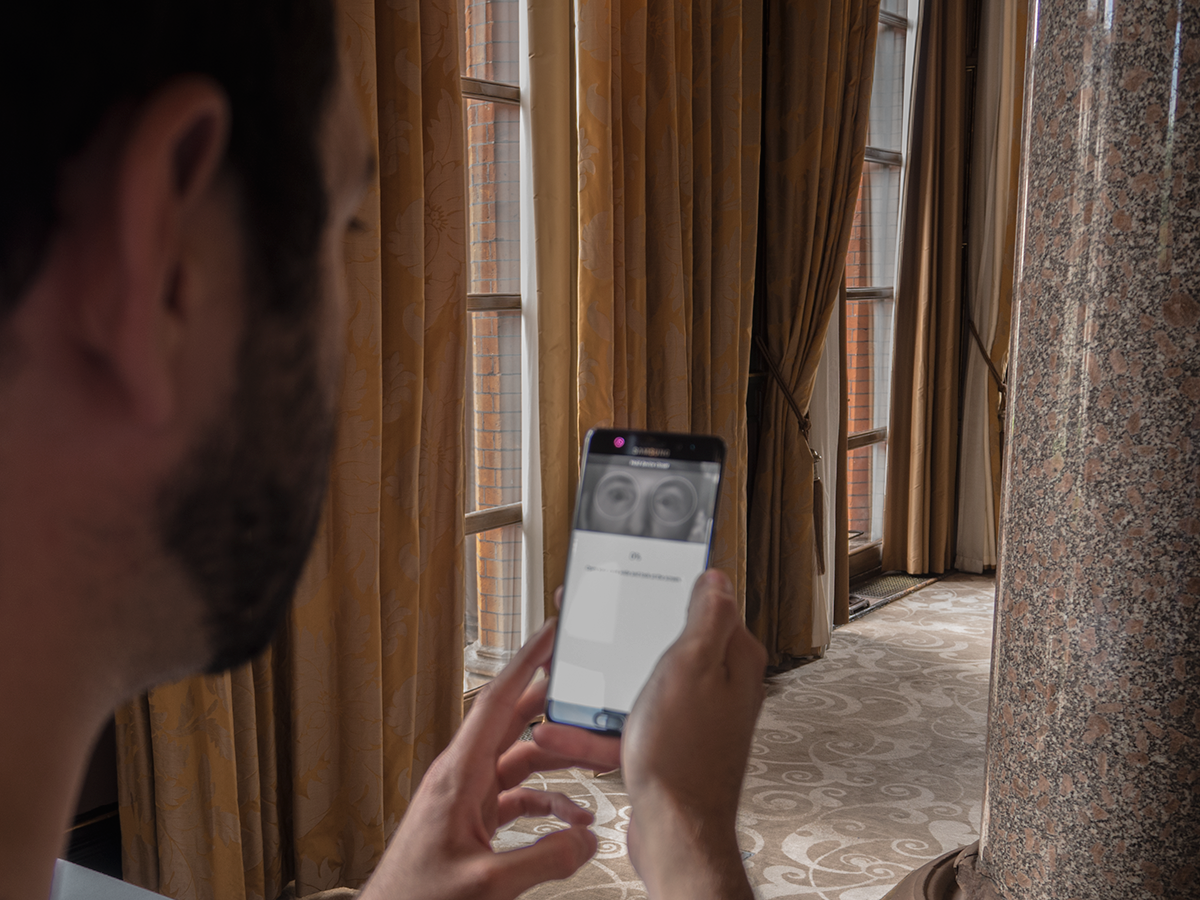 While the Note 7 has the same snappy fingerprint scanner that graces Samsung's existing handsets, it's gone above and beyond the call of security by cramming in an honest to goodness infrared iris-scanning camera above the screen.
This means you can unlock it simply by looking at it. It's incredibly easy to set up, and unlocking takes place in an instant.
I must, however, admit that holding it up in front of your face feels a bit unnatural, so time will tell how well it takes off. But hey, it's there if you want it, which is more than can be said for any other smartphone currently available.
It's beautiful
The Galaxy S7 Edge was, in my eyes, the handsomest phone around – until I held the Note 7. Samsung has taken the curved front glass of the S7 Edge and mirrored it on the Note 7's rear.
The end result is a wonderfully symmetric handset which feels like a smooth, solid, premium pebble in the hands.
Looks aren't everything of course, but when you're forking out a whopping £749 for a new handset, an eye-turning build is the least you could ask for.
Galaxy Note 7: Quick look