Promoted: It's easier than you think to switch to Amazon Fire Phone
Switching to the Amazon Fire phone from Android could hardly be more simple. Here's how to download the free Amazon Transfer Assist app and get started right away.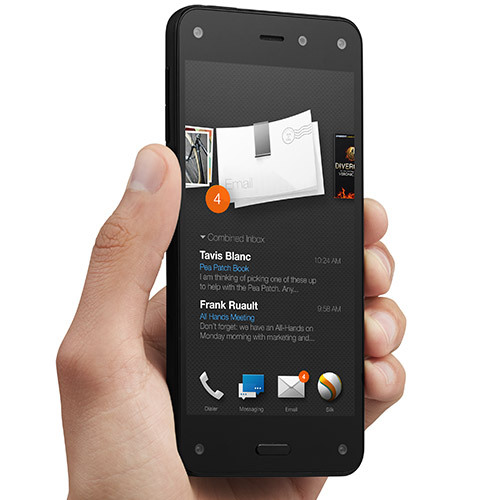 Making the leap from Android to Amazon Fire phone feels more like a gentle skip thanks to the free Amazon Transfer Assist app. You'll find it on both the Amazon Appstore and the Google Play store on your Android phone. Download it onto both handsets and you're good to go.
To get the two phones talking, launch the app on each and then use your Fire Phone to scan the QR code that appears on the screen of your Android phone. The app will then scan the contents of your Android phone and ask you to select the content you want to transfer. Contacts, call logs, messages, photos and video are then beamed across to your eagerly awaiting Fire Phone.
What about my apps?
If you want to continue to use apps downloaded from the Google Play store you can search for them in the Amazon Appstore and download from there. Many apps are free, and when you switch to Fire phone you also get 800 Amazon coins (equivalent to a value of £8) to spend in the Amazon Appstore.
READ MORE: Six and a half reasons I miss my old tech
Play it cloud
You can simply drag and drop music from your Android onto your Fire phone via a USB connection. If you use a Mac you'll need to use the free Android Transfer desktop app, which is available here.
But there's really no need to transfer all your music directly to your Fire if you take advantage of Amazon Music. This is a smart cloud music service that lets you upload your tunes to the cloud from a computer then either stream them to your phone or download selected tracks to play offline. It even automatically adds digital versions of any eligible CDs or vinyl you've bought from Amazon to your online collection. You can find out exactly how to do that here.
Er… that's it
It really is that simple to switch. Once you've done that you can add accounts for your email and social networks and you're all set. Click here for further guidance on the finer details and to learn more about switching to Amazon Fire phone, in case you've still got any questions we haven't answered here.