Promoted: 7 ways the Samsung Note Edge is ahead of the curve
Samsung's wrapped the screen around the side of its latest phone, and it turns out it's a design masterstroke.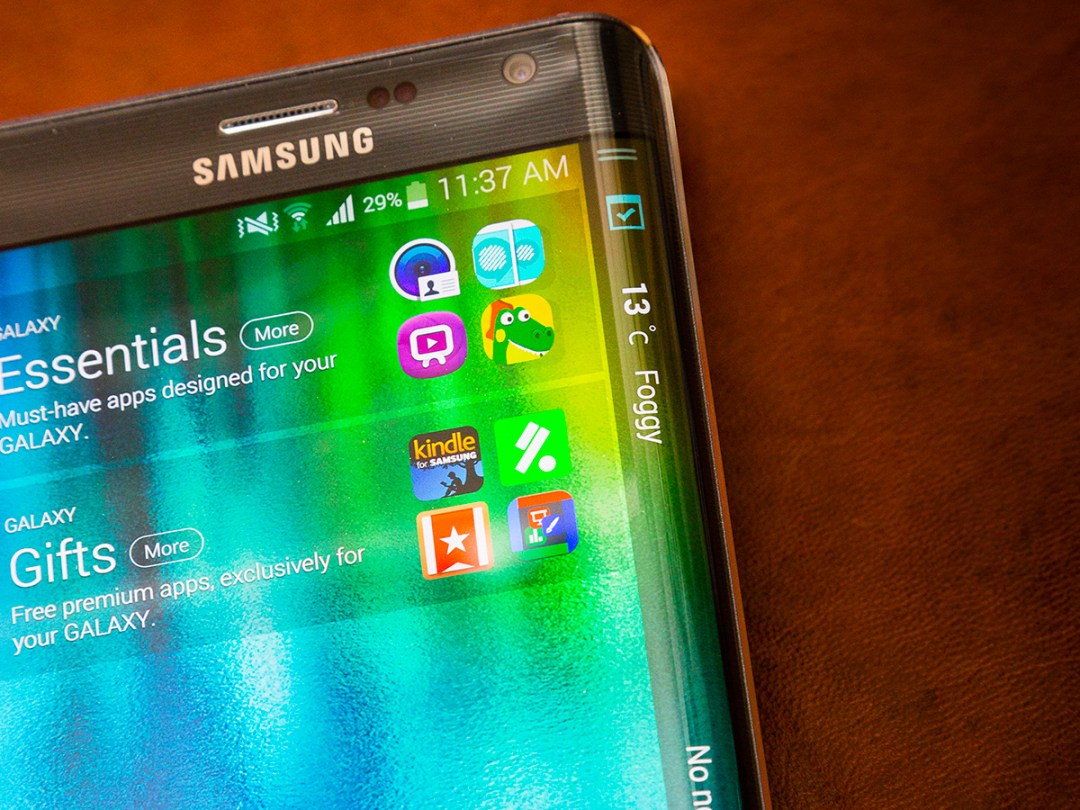 Here are seven things you need to know about the new Samsung Galaxy Note Edge…
1 It's a curveball for the smartphone scene Rarely, a gadget comes along that genuinely offers new ideas. The Samsung Galaxy Note Edge is just such a gadget, taking the ever-improving Galaxy Note formula (which is now up to its fourth iteration) and adding a gorgeous curved 'Edge' screen. The screen wraps around the right-hand edge of the device, and Samsung's not just put it there because it can. The Edge screen offers a new way to interact with your phone.
2 The Edge bends over backwards to be useful The Edge screen is used as a separate strip for all your most-used apps. It's also swipe-able – you can add a range of widget-style tools to the Edge and scroll through them with your finger or with the S Pen stylus. From weather reports to emails; breaking news to football scores, the Edge updates you without interrupting what you're doing on the main screen. Some apps, such as a voice recorder, actually live on the Edge, so it'll never get in the way of your activity on the rest of the screen.
3 It's got a fantastic screen And, when the screen is as good as this, you'll be glad it's kept as clutter-free as possible. The main screen on the Samsung Galaxy Note Edge is a 5.6-inch 2,560 x 1,440 pixel Quad HD+ Super AMOLED job, with impressive viewing angles and vibrant colours. Samsung knows what it's doing with it comes to display technology, so movies look great.
4 It puts the 'style' in 'stylus'
Hidden away on the underside of the device, you'll find the Galaxy Note Edge's S Pen – Samsung's best stylus yet. It is very pressure sensitive (note: your fingers aren't pressure sensitive at all), and the button on the side gives it a whole new bag of tricks when you hover over the screen and click. Use the Smart Select feature to cut out and save bits of web pages or edit pictures, and fire up the ingenious Photo Note app so important stuff doesn't go in one ear and out the other at meetings.
5 Advanced camera system
This latest generation of Samsung Galaxy Note devices has a souped up camera system, and the Edge is capable of taking some top quality snaps. It boasts a 16MP rear-facing camera with Samsung's 'Rich Tone' Live HDR mode for lovely colours in tricky light, as well as OIS (Optical Image Stabilisation) for blur-free shots in low light. And even the vainest selfie addict will be happy with the 3.7MP camera on the front, which offers a wide-angle option for cramming in more of your pals or drawing attention to the fact that you're on a beach/at Wembley/in front of the Golden Gate Bridge. Or wherever.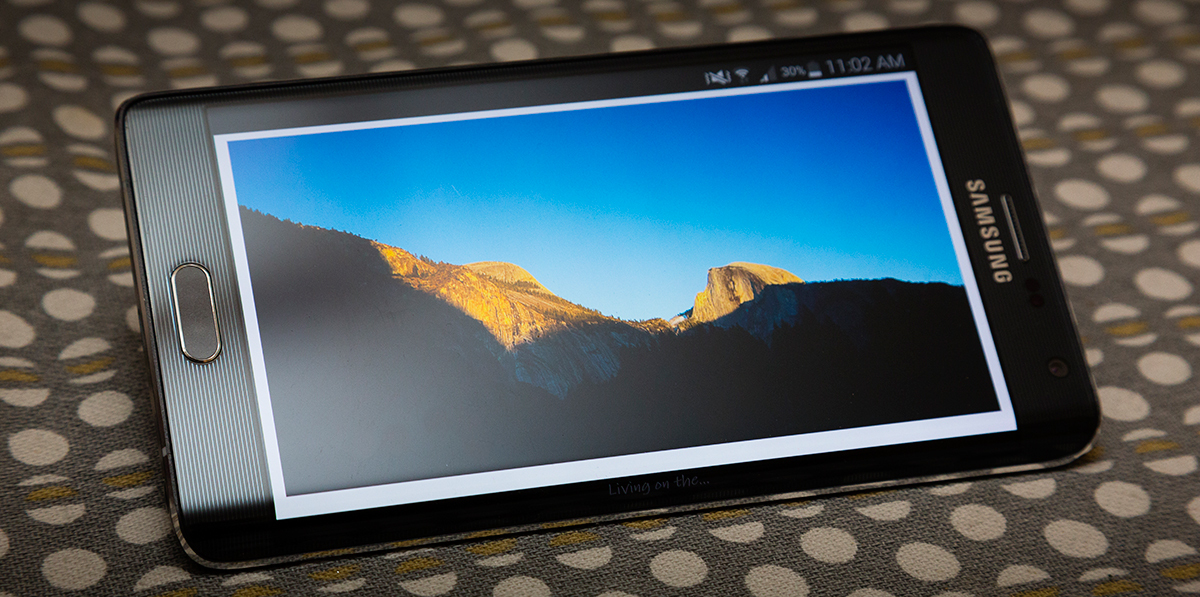 6 The battery is built to last
That big flat body can house a big flat battery, and this 3,000mAh li-ion cell is easily powerful enough to power the Note Edge for a day. It's also got some fast charging tricks up its sleeve – it's capable of charging from 0 per cent to 50 per cent in half an hour. And, if you're burning battery quicker than you can afford, whack it in Ultra Power Saving mode to eke out that little bit more texting time.
7 It packs a computing punch
It's a good job the battery lasts, because you won't be able to put this guy down. A 2.7GHz Quad-Core processor ensures super-zippy operation, even when you're putting the multi-window multi-tasking capabilities through its paces. With a screen this size, it makes sense to have multiple application windows visible for a more desktop-like experience, and the Note Edge performs the job with aplomb.