A powerslam for pay-per-view: why WWE Network is the future of sports streaming
With PPV events on the ropes, sweaty slammers could be the surprising pioneers of a new way to watch sport...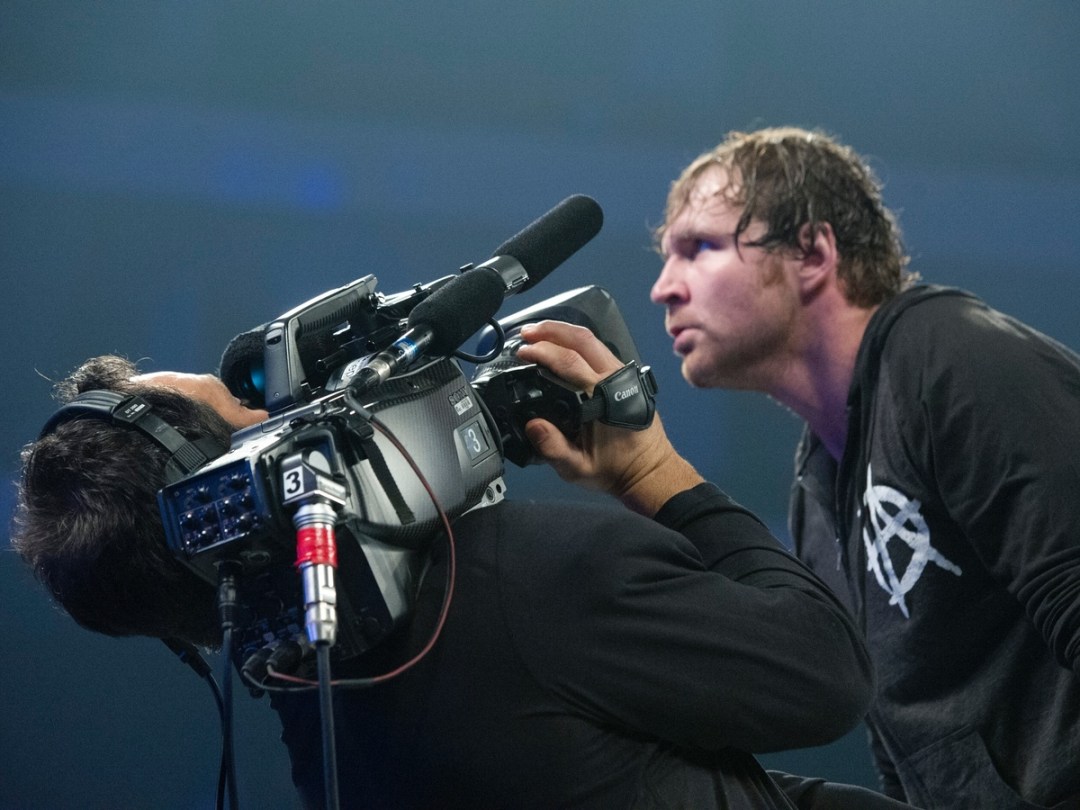 Sick of shelling out for the big sports events on Box Office? You're not alone.
With boxing fans not entirely happy that tonight's Sky Sports fight between two newcomers has been deemed worthy of a pay-per-view premium, there's been growing talk that PPV is ready for a count out.
But where can sports telly turn next in an age of Periscoping pirates? The solution might just be being pioneered by the bulky brutes and deft divas of WWE. Yep, everyone's favourite over-the-top wrestling establishment is upping the stakes in online sports streaming – and, with subscriber figures that make it the world's fifth-biggest streaming service after the likes of Netflix and Amazon Prime, it's clotheslining the competition.
Full stream ahead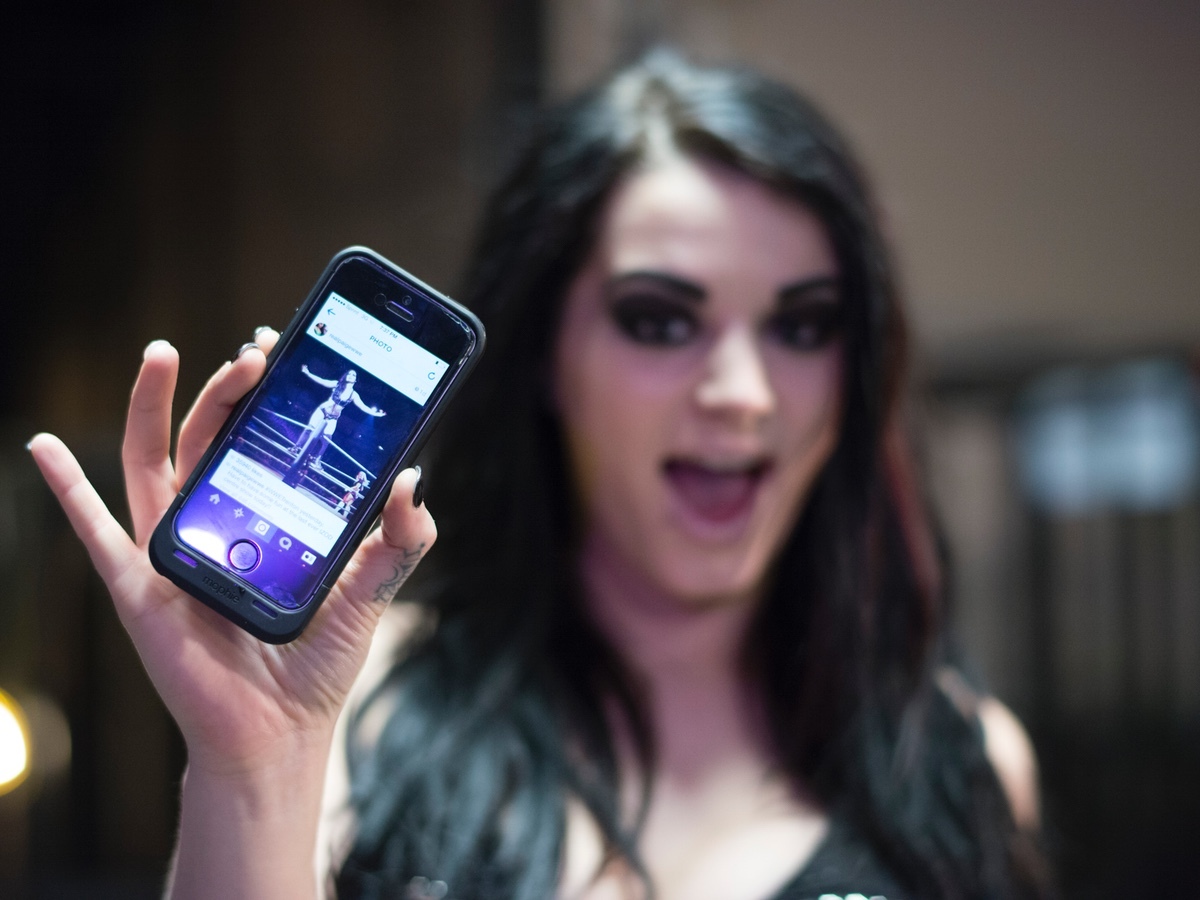 Scripted showmanship and staged slamming isn't to everyone's taste, but it's hard to argue with the stats: since launching its all-access-everywhere Network 18 months ago, over 1.2 million fans have signed up to the £9.99-a-month package.
For less than the cost of a single WWE pay-per-view on Sky, fans get access to more than 4000 hours of back catalogue, as well as live and on-demand options for watching every PPV event.
What does that mean for the WWE? George Barrios, Chief Strategy and Financial Officer at WWE, lets the figures speak for themselves: "Our pay-per-view model was fairly static over the last decade, bringing in US$80-90 million in revenue a year. Over the last 12 months, the Network segment has done about US$140 million – that's already 60-70% larger than the PPV business was."
Why, then, has the Network worked wonders for WWE's balance sheet? Sure, as the chief strategist puts it, "if there's a platform where people are going to consume content, we're going to be there" – but streaming is nothing new. The Network might have launched on 12 platforms, covering Xbox, Playstation 4, iOS, Android, Amazon Fire and connected TVs, but there's much more to this subscriber success story than diversity of delivery.
Building the Universe
"WWE has a super passionate fan-base. Vince [McMahon, head honcho and some-time in-ring brawler himself], spent 30 years creating content that people love to engage with – giving us a huge library that people find entertaining," explains Barrios.
It boils down to supply and demand. Scripting shows and sending them live to living rooms is one thing, but the Network allows WWE to tap into exactly what fans (or the 'Universe', as it terms its grapple-loving viewers) find riveting.
"We're able to develop content on the Network across a globally-diverse demographic. It allows us to micro-target within the subscriber base, and see different behaviours. Next year, for example, we're launching an animated show with Stoopid Buddy Stoodios – sort of South Park meets WWE. For some sub-groups it might be good, for others it might not, but that ability to create new shows for sub-sets of subscribers is a tremendous opportunity."
Nowhere is that more keenly felt than with its NXT product. As Barrios explains, "NXT was a developmental territory, where next-generation talent trained. We wanted to give them a feel for an audience, so we put them in front of Network cameras – suddenly, we'd created a brand that trends globally on Twitter when it goes out, and it lives on the Network." It's not hard to envisage a similar service for other sports, where you can get the first glimpse of the stars of tomorrow.
The NXT big thing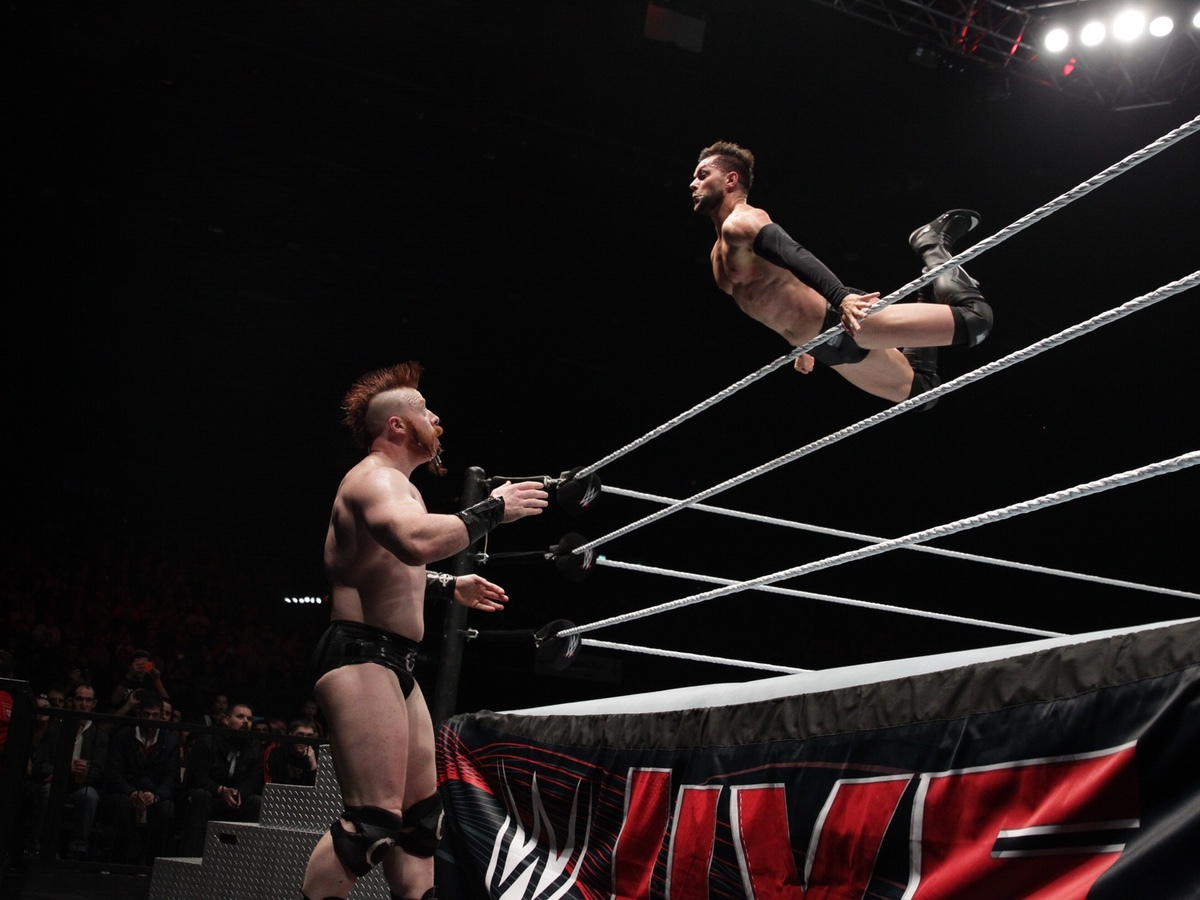 One look at NXT's success shows just how much has changed since the Network launched. Pinning less on PPV and putting content, live and on-demand, at the fingertips of followers has allowed the WWE to create an entirely separate marque with its own avid audience.
"In the US, NXT is Network-only," says Barrios. "But there was so much engagement with it, we decided to run a live TakeOver show at the Barclays Center in the week of SummerSlam [one of WWE's 'big four' annual events]. We ended up selling out the entire arena – and that felt amazing, that we could sell-out a show that had never appeared on traditional TV."
That organic exposure has been felt by the talent, too. Finn Balor, Irish wrestler, megastar in Japan and, now, NXT Champion, makes no bones about the impact of the Network and NXT. "I've always prided myself on being at the place with its finger on the pulse," Balor tells Stuff. "With NXT, I feel very lucky to have stumbled upon this nugget of coolness. For me, it's more important to be involved in NXT than to be at WrestleMania."
If that doesn't elicit a gasp, it probably should. WrestleMania is the Premier League final of WWE's calendar, marketed as the pinnacle of sports entertainment and watched by millions around the globe. And here's NXT, driven by the Network, upstaging that spectacle.
Is it all thanks to the Network? Balor's positive that its popularity isn't that simple: "NXT has an upstart attitude that makes it very different to Raw and Smackdown, and it's a quality standalone show. But it's also a cutting-edge product, the most cutting-edge in the industry – and it's going out on a modern platform. That's a match made in heaven."
Telling tales with Flair
Can the new content model work across the board? The Network has enabled WWE to produce new, bespoke programming like Breaking Ground, a behind-the-scenes documentary on what it takes to become a superstar, Swerved, a Punk'd-style show that pranks superstars, and more – all based on what particular fans engage with.
But the revolution can only extend so far. Scripted it might be, but, like boxing, WWE can't let viewers control everything – whatever the platform. "Interaction with the fanbase is key and feedback is important – but it's a show we're putting out, not what the fans want to write. It can't ever be produced by fans," says Balor.
That said, it's certainly changed what wrestling squares-off against. Divas Champion Charlotte, daughter of Hall of Famer Ric Flair and, now, superstar in her own right, knows exactly who the Network's competitors are. "With shows like Breaking Bad and The Walking Dead, it's all about telling stories – and we're definitely having to step up the competition. Our story-telling needs to be captivating. When we walk through the curtain we really have to grab people looking to be entertained."
Whilst the PPV model might still make the company millions, there's a definite understanding that modern audiences want entertainment value above all else, something Barrios knows well: "The coin of the realm in entertainment is time. When we create content, we're competing with anything that takes people's time. It's not an infinite number of competitors, but it's close."
Going backstage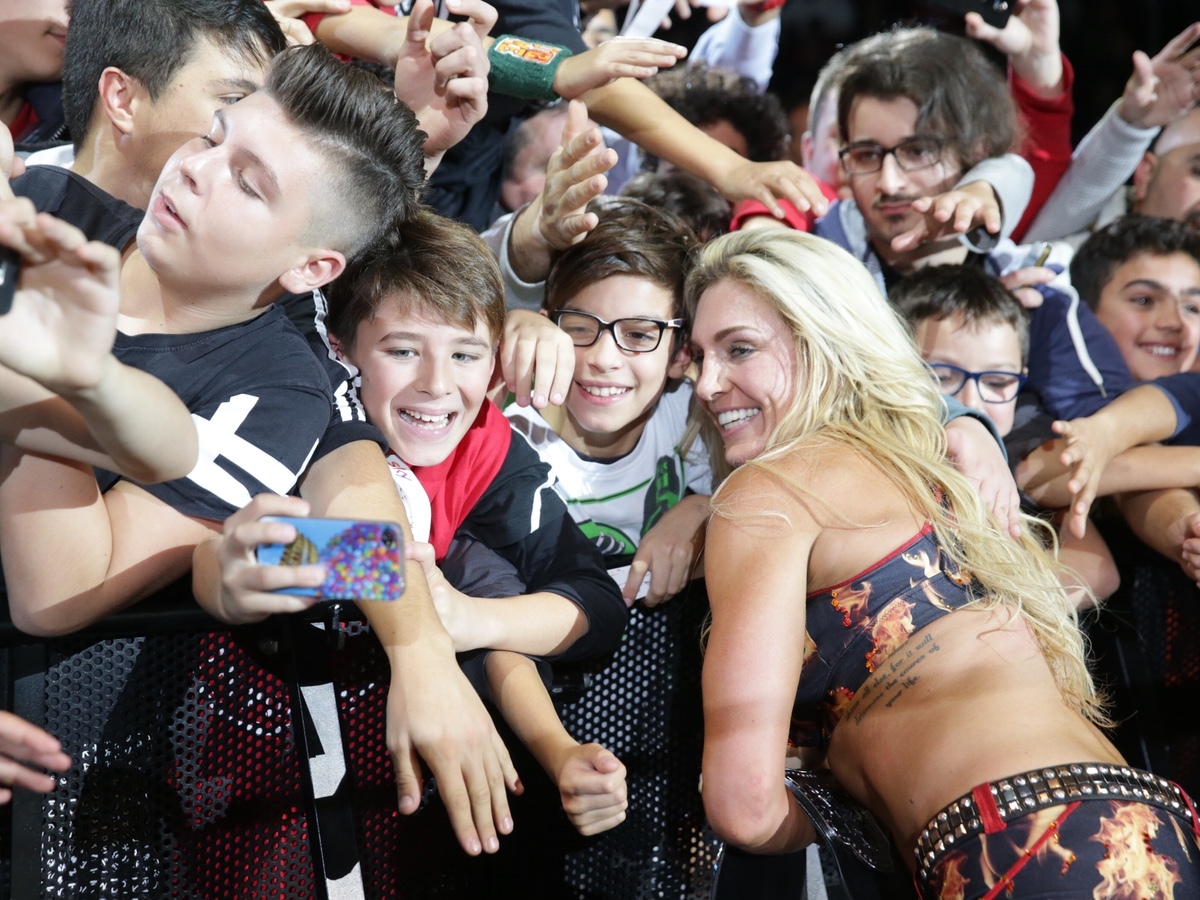 And if there's a company that knows how better to capture the time of fans than WWE, you can dropkick us to the mat and put Stuff in an ankle lock until we submit in a pool of salty tears.
"Years ago," says Charlotte, in her North Carolina twang, "you'd never see characters hanging out after the show. Now, there's a greater acknowledgement that it's scripted, and we're letting people into what's really behind it. With shows like Table for 3 [a Network-only roundtable discussion between three wrestlers] there's a huge opportunity to let fans in and connect on a completely different level."
Previously you might have found a character written in a certain way on a PPV or live show, regardless of their back story. Now, as Charlotte explains, "fans can go back and watch. The Network is a library – it's always going to be there, to be watched and analysed. It's scary, but it's fantastic for fans."
That's something Charlotte, more than most, knows. With a father who's a legend in the industry, she had a lot to prove coming up through NXT and into WWE. How did the Network change her journey? "Thanks to NXT I had over half a million Instagram followers before anyone ever saw me on a main roster show. When I came up to WWE, some of the fans hadn't grown with me, hadn't seen how Charlotte became Charlotte – but they could go back to the Network and see the transformation. It gives them the opportunity to delve into what a character is all about."
Suplexing social media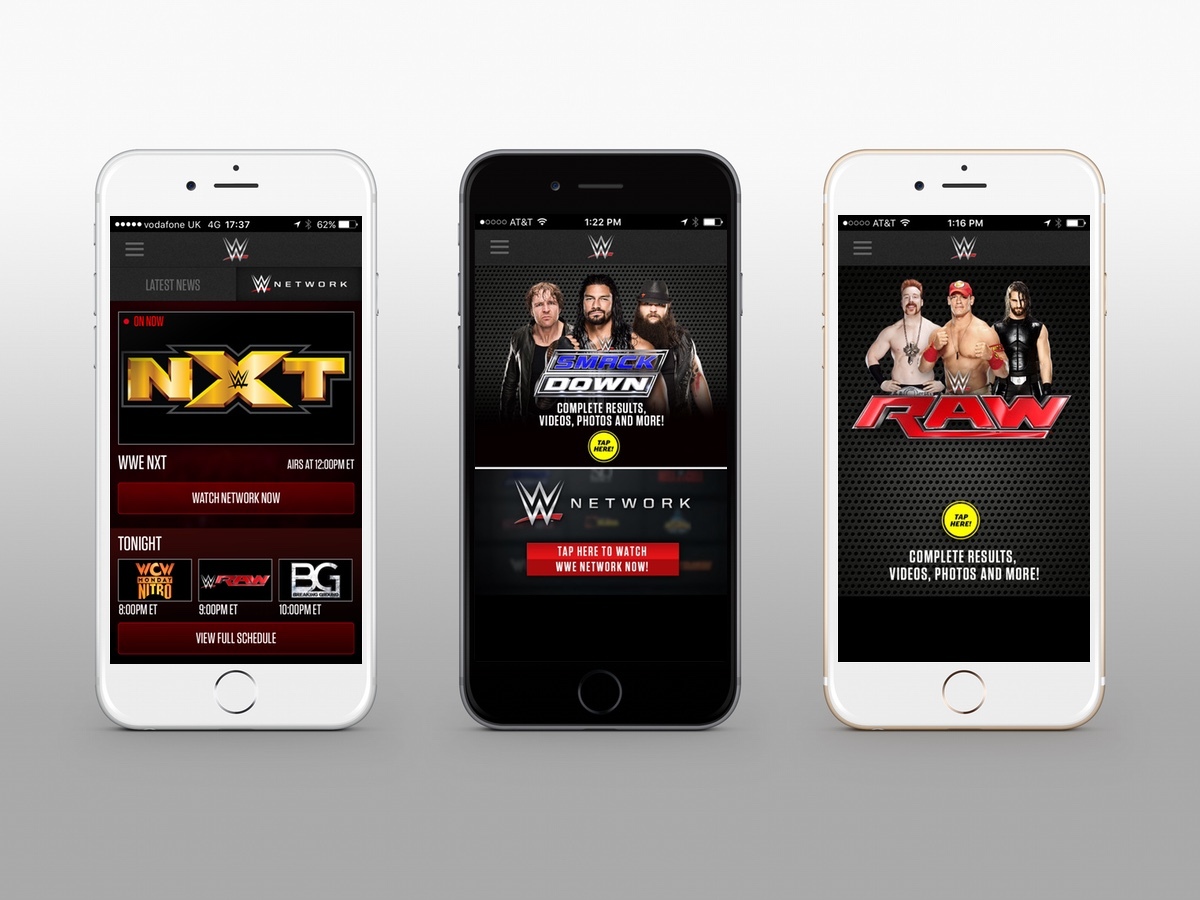 It also means the Connecticut company is held to account when things don't go to plan. Twitter has seen '#CancelTheNetwork' trending when fans find fault with the in-ring action, something Barrios believes is no bad thing: "There's no such thing as bad publicity – '#CancelTheNetwork' helped us get a lot of new subscribers!"
A boon it may have been, but the development of the Network has added new difficulties for the talent. "Social media goes hand-in-hand with the Network," says Charlotte. "We were able to promote the Network on social media, and vice versa. But it can be overwhelming – people can be so cruel and hateful, and there's greater exposure to negativity. It can suck the fun out of it."
Still, with around 20,000 short-form videos on YouTube – WWE is the number one sports channel on the 'Tube, topping NFL, Fifa and the Olympics – the super suplex streamer knows that going social is essential. Is it the future? "We want to make sure we're absolutely killing it on platforms where people are spending their time. Will content ever go purely direct to consumer, rather than PPV? I don't think that'll happen, but I don't know," says Barrios.
So, perhaps PPV isn't quite past it, yet – but it's no longer the lynchpin of WWE's strategy. For Balor, "the Network's greatest effect on me is as a fan. I came up at a time where the only access was by mail-order tape, with dial-up internet. Now the speed at which access is available for talent and fans is incredible."
Fanning the flames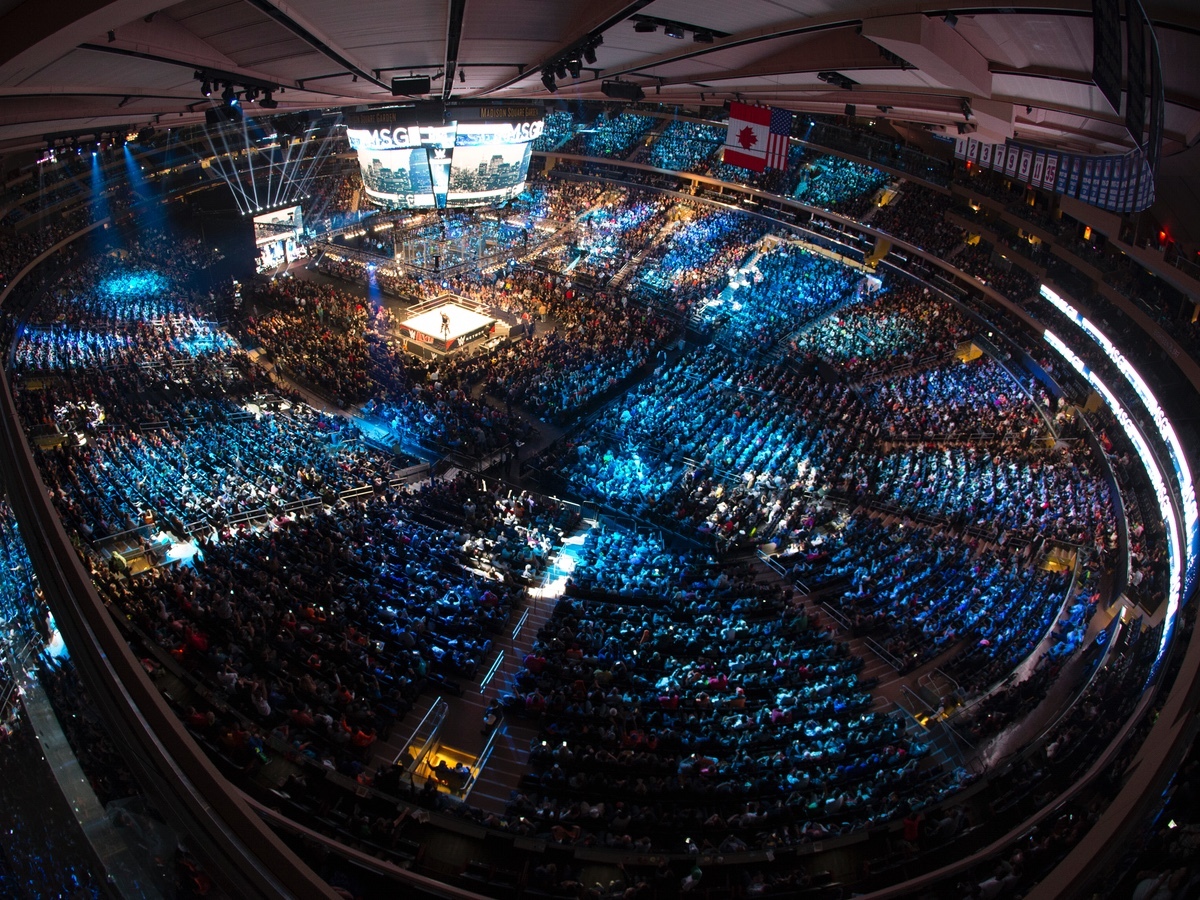 From a place for fans to fuel their ring-based fervour to a home for content, new and old, live and on-tap, the Network offers exclusivity in a way PPV has forgotten.
Speaking of WWE's Beast in the East: Live from Tokyo event, a house show broadcast only on the Network, Balor says, "the Network makes it special. It's taboo, exclusive – that obscurity, unobtainable but for the Network, brings back the mystique of staying up late at night to watch your favourite wrestlers."
Will it pull in new fans? Barrios believes that "for the immediate future, it's for the super fans. Grabbing new fans is done through live programming. But, with 100 million broadband homes with a WWE fan, we could see 3 or 4% joining the Network. A rising tide lifts all boats."
Pay-per-view, then, isn't quite dead yet. But there is a new king of sports television, and it's streaming's ability to allow fans to get really personal with their favourite stars. Forget the big-budget beat-em-ups: for ambitious talent, Network-only NXT is where it's at. In Balor's words, "I want to be able to say 'I was there'. I want people to look back and say 'he's the guy that led the charge'."
For Barrios, too, the future is bright. With a classic WWE turn of phrase, he sums things up: "We've got a tiger by the tail here – and we're gonna ride this baby." Want to see what all the fuss is about? You can catch NXT TakeOver: London live on the Network from Wembley Arena, on Wednesday 16 December.
Images courtesy of WWE.