Now TV Combo vs Sky+: Which of Sky's TV and broadband bundles is best?
It's Sky versus Sky in the ultimate 'what to feed your TV' battle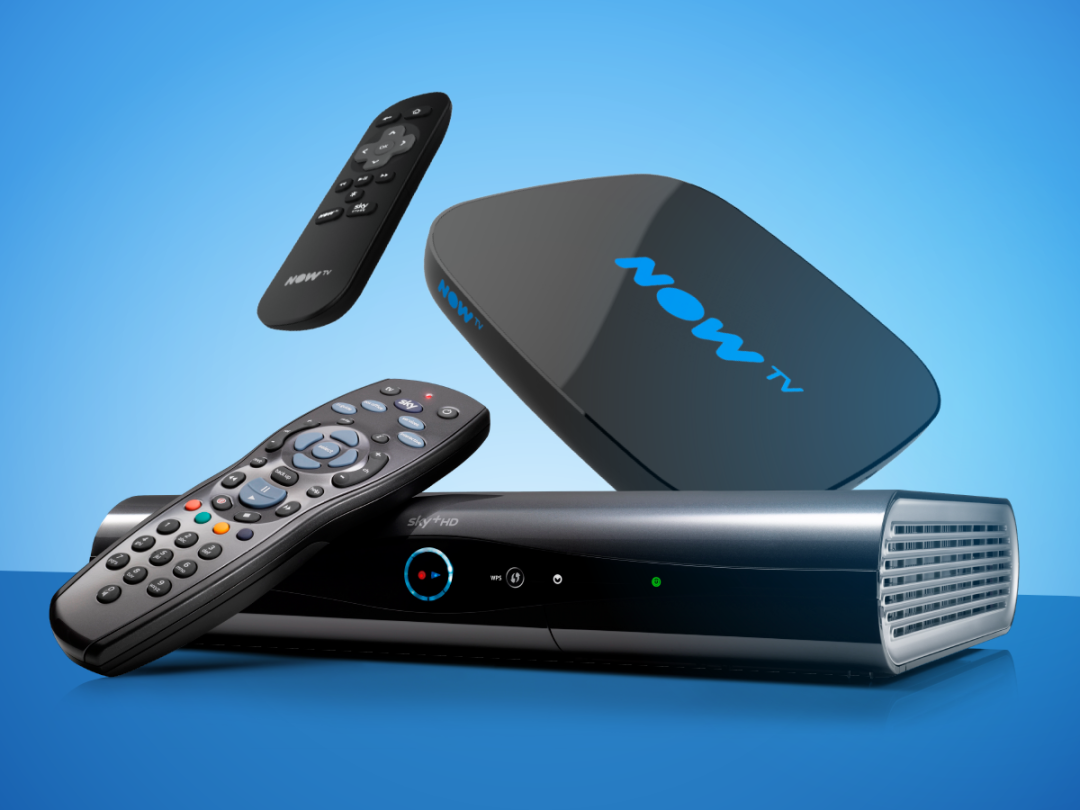 This week, Sky's Now TV launched a revamped package, allowing consumers to mix and match TV passes and broadband bundles into the combo of their choice – all without the need to commit to a minimum contract. Hooray!
On paper it looks like a great deal – albeit one that's likely to eat into Sky's "main" business of TV/broadband. But what are the real differences between Sky+ and broadband on the one hand, and Now TV on the other?
We've dug out our calculators and read through all the info to see which package serves up the best wallet-saving deal:
Now TV Combo vs Sky+: Flexibility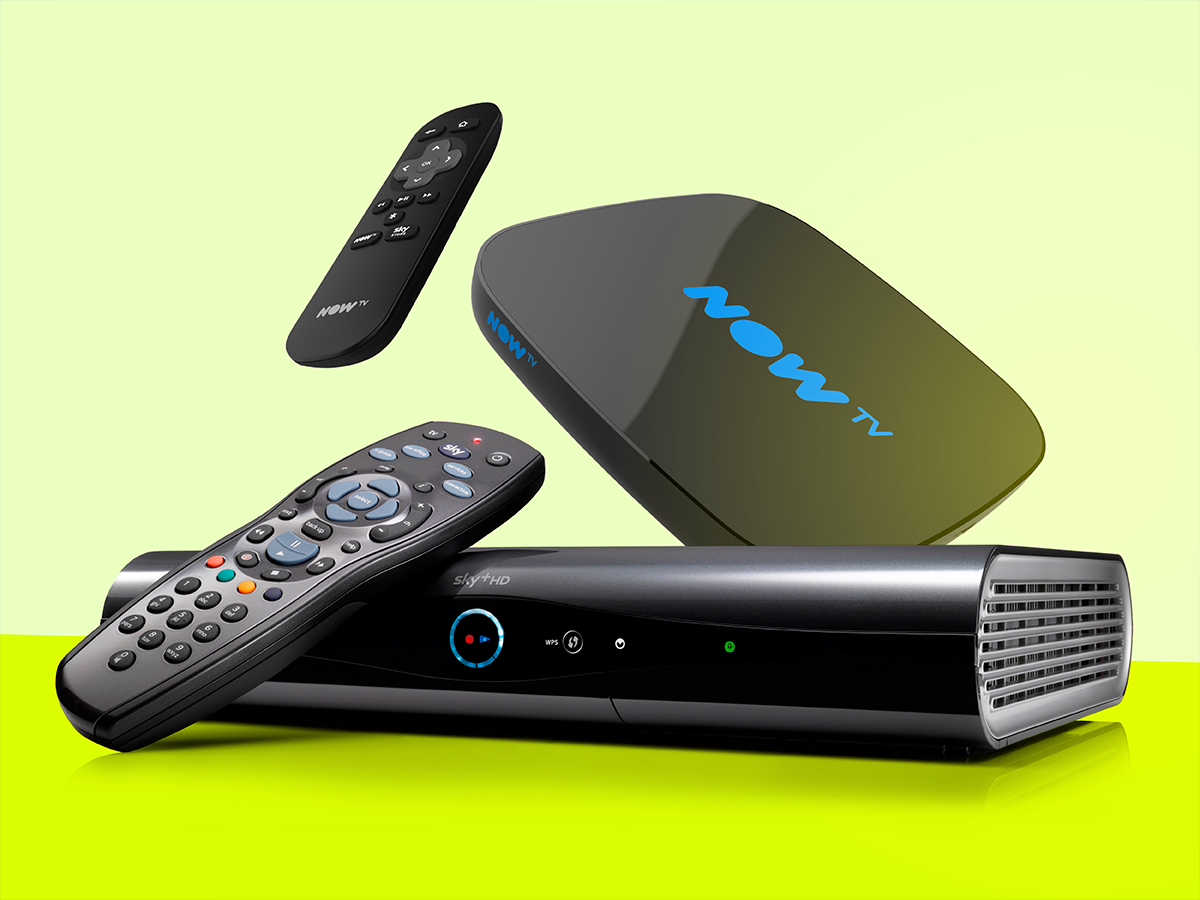 There's no competition here: Now TV has no contract -instead it runs from month-to-month, letting you cancel it at any time. There is a "Saver" version also available, which ties you into a 12-month minimum on broadband and line rental costs, but removes the regular £40 setup fee.
Sky+, meanwhile, always ties you into a 12-month minimum contract. So if it's freedom and flexibility you seek, Now TV is the one for you.
Winner: Now TV
Now TV Combo vs Sky+: Ease of setup
Now TV is fully IP-based, so all its content comes via your broadband connection. Sky, however, requires a satellite dish, and needs its set-top box hooked up to broadband if you want to make the most of its on-demand features.
Satellite dishes aren't everyone's cup of tea – in fact, some properties have restrictions on them being installed at all – so this round goes to Now TV.
Winner: Now TV
Now TV Combo vs Sky+: TV features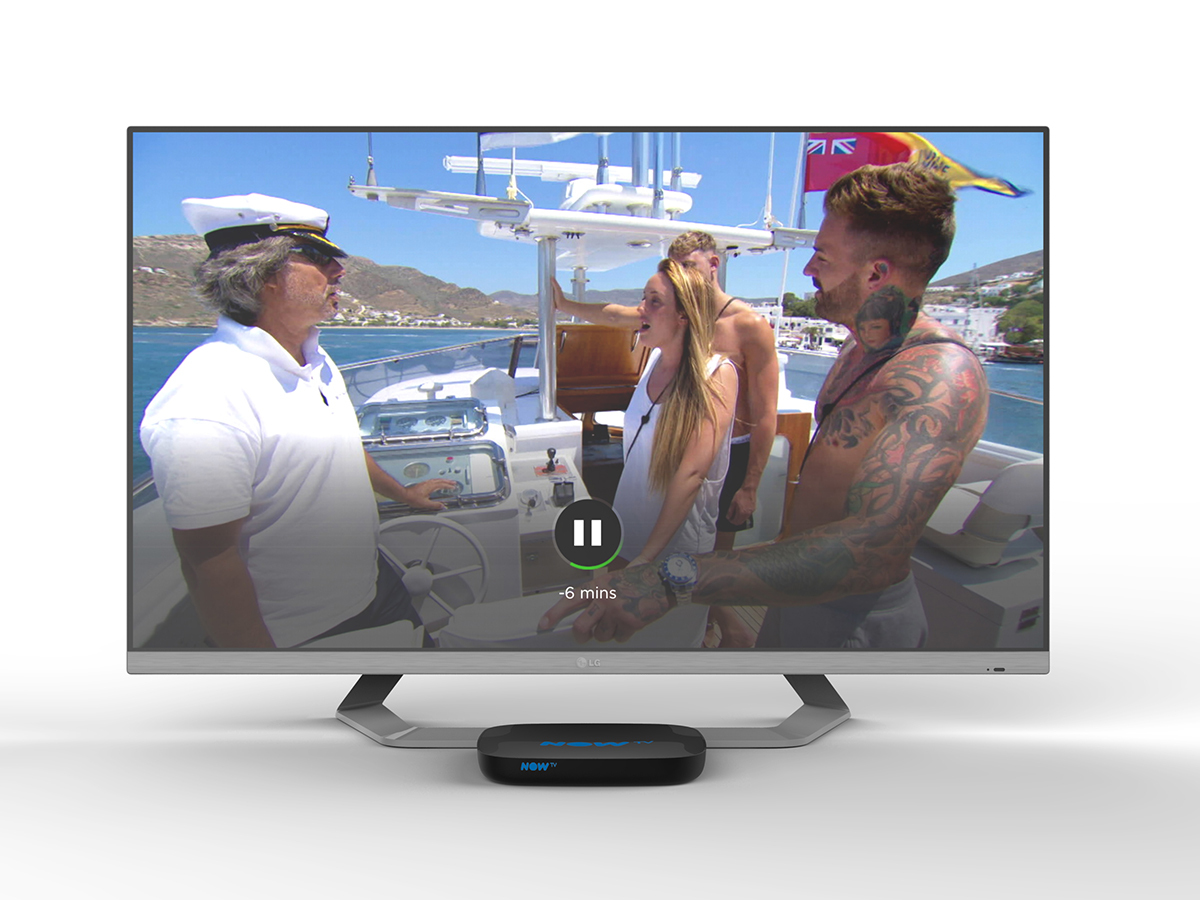 The new Now TV Smart Box is more feature-rich than the regular Now TV Box (which will continue to be sold): it comes with a digital tuner allowing you to watch over 60 free-to-air live channels, including 15 in HD. It doesn't allow you to record, but does feature a live pause that lasts for up to 30 minutes, depending on the channel. For streaming, however, HD quality is capped at 720p.
Apart from those new additions, the feature list is virtually the same as the regular box: there's support for apps like Spotify, YouTube and Sky News, and catchup via BBC iPlayer, ITV Hub, All 4 and Demand 5.
In addition to watching via the Smart Box, you can also watch on over 60 devices like tablets, smartphones and games consoles.
Sky+ is a little different, offering at least 270 live channels (you get over 350 on the top package, including 50 in HD). It offers not only live pause but also full recording: the standard Sky+HD box can store 185 hours of standard definition content, while the 2TB model has space for 1180. It also features catch-up TV, and tons of on-demand content if you connect it to your broadband router.
And then there's Sky Go, which lets you access on-demand and live content on Android and iOS devices, or the PS3, PS4 or Xbox One.
Overall, it's pretty clear that Sky+ is the better-served of the two on the features front.
Winner: Sky+
What's the deal with 4K?
Neither Sky+ nor Now TV currently features any 4K material, and we don't expect that to change anytime soon. 4K will soon be coming to Sky Q, however – which is of course a much pricier TV option than either of these.
Now TV Combo vs Sky+: Broadband features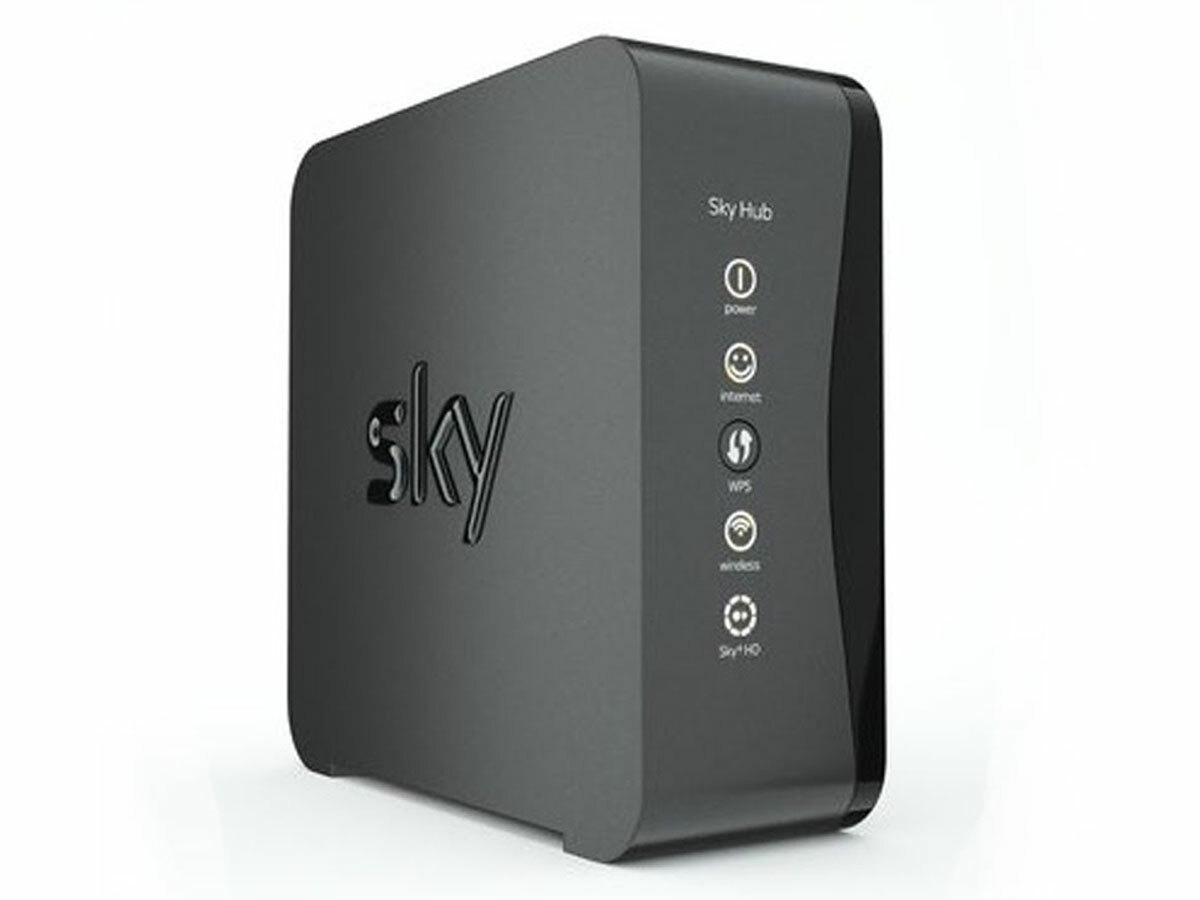 Now TV offers three types of broadband: "Brilliant Broadband" (up to 17Mbps ADSL); "Fab Fibre" (up to 38Mbps fibre optic); and "Super Fibre" (up to 76Mbps fibre optic). All offer unlimited downloads.
Sky Broadband offers the same choice of speeds via its Broadband, Fibre and Fibre Unlimited Pro packages – but not all feature unlimited downloads. The basic Sky Fibre package, for instance, limits you to 25GB a month.
Both services use the same router (Now TV's is merely rebadged), so we can't see there being any difference in Wi-Fi performance.
Winner: Draw
Now TV Combo vs Sky+: Price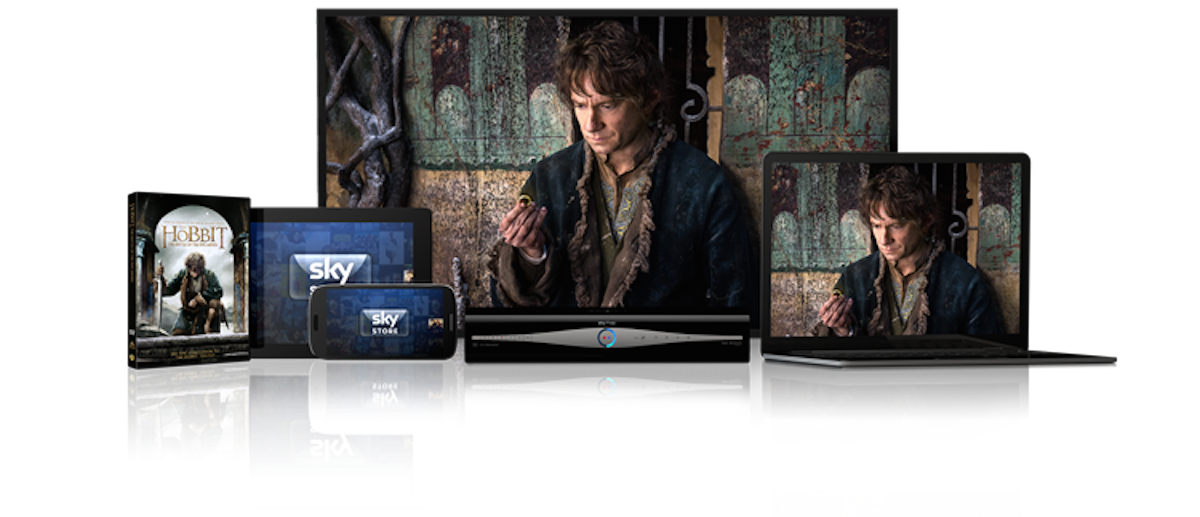 Now things get a bit more complicated, because there are tons of different pricing options for both Sky+ and Now TV.
For the latter, bundles begin at £9.99 a month, plus £17.99 for line rental – a total of £27.98. That gets you the Entertainment Pass and "up to" 17Mbps ADSL broadband. The priciest single pass pack is a total of £69.98 per month, which gets you 76Mbps fibre optic broadband and the Sky Sports Pass.
In between are lots of different variants, and essentially Now TV now lets you build your own combination of broadband (a monthly £8, £18 and £26 respectively for the 17Mbps, 38Mbps and 76Mbps setups) and one or more of the Kids, Entertainment, Cinema and Sky Sports passes (£2.99, £6.99, £9.99 and £33.99 a month respectively). Were you to get every pass and the fastest broadband, you'd be paying £79.96 a month (including line rental).
Now TV also charges you a one-off £40 setup fee, which can be avoided if you sign up for a 12-month contract on broadband and line rental. Sky TV packages vary between £20 and £74 a month, with a minimum contract of 12 months. If you want Sky Sports in HD, you need to add £6 a month to your sports subscription – which makes the full package £80, almost exactly the same as the top Now TV combination (of course, that Now TV price includes broadband). There's also a setup cost, which varies depending on several factors: it's £15 for self setup and £25 for standard setup, but can be nothing if you're an existing Sky customer.
As for Sky's broadband offering, it's £30 a month for Fibre Unlimited Pro (72Mbps), £20 a month for Fibre Unlimited (38Mbps) and £10 a month for either Broadband Unlimited (17Mbps) or Fibre (38Mbps, but with a 25GB monthly cap). On top of that, you'll pay £17.40 line rental every month, and you'll have to sign up for a minimum of 12 months. There are also one-time setup costs: £50 for a fibre optic package, and £35/£39 (depending on if you buy before/after 10 July 2016) for new customers on ADSL broadband.
So if you want Sky's fastest fibre and best TV package, you're looking at a monthly payment of £80 for the TV, £30 for the fibre and £17.40 for the line rental – a total of £127.40 every month. Quite a lot more than Now TV's £79.96 a month, so you'll have to decide if Sky's TV recording talents and its extra channels are worth the additional outlay. In our opinion, Now TV seems like the better deal on paper.
Winner: Now TV
Verdict: Has Sky eaten its own lunch?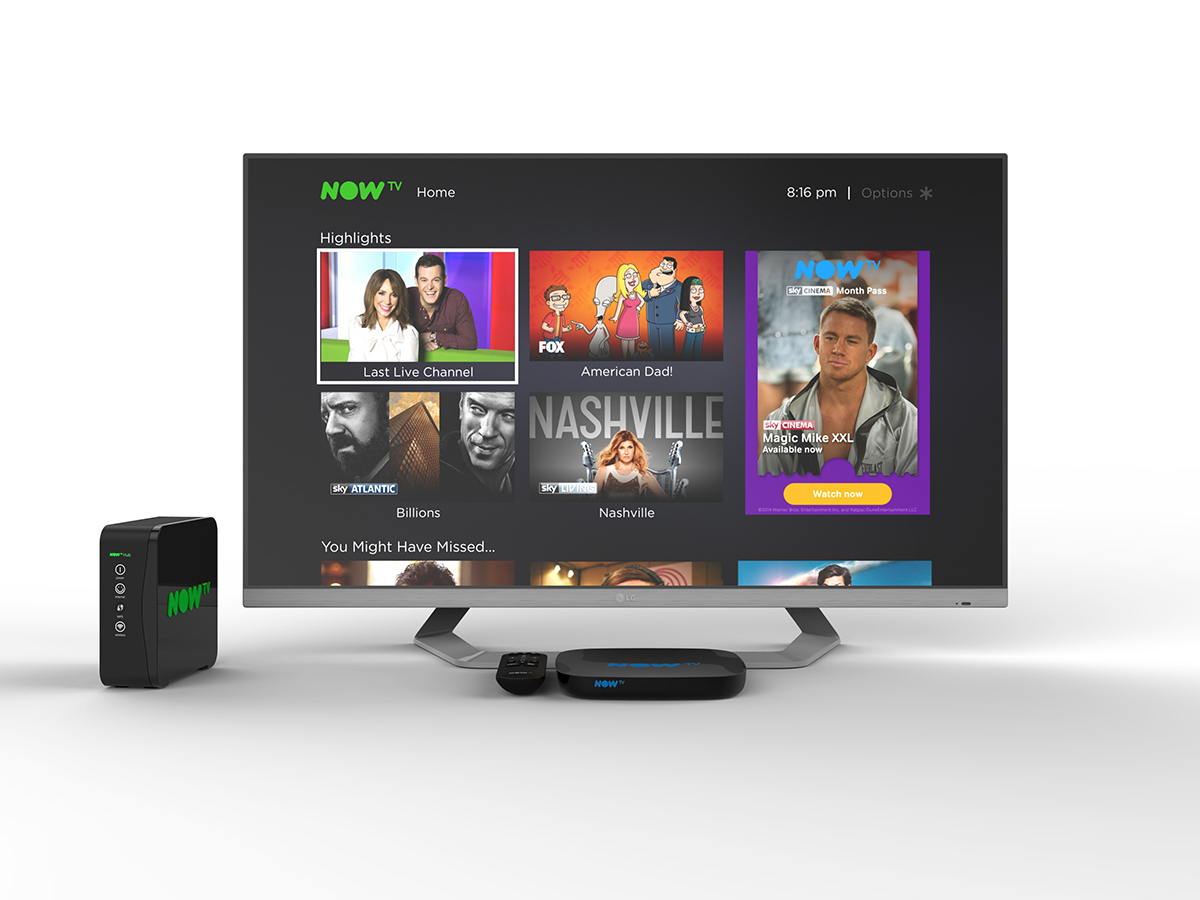 While Now TV is clearly a better choice for those who don't want the burden of a long contract, or who want to keep their monthly entertainment and broadband outgoings to a minimum, we can't say it's definitively "better" than a Sky+ and broadband package.
It's probably a wiser choice for most people, given its advantages and pricing, but Sky does offer better picture quality, more channels, and the option to record – none of which can be dismissed as minor advantages.
Ultiamately then, it boils down to what you value more: flexibility and affordability, or quality and breadth. Either way, you'll have plenty to feed your eyes and ears once the Super Summer of Sport is over.