Never mind the iPhone X – what about the iPhone 8 and 8 Plus?
Introducing the new iPhones you can actually afford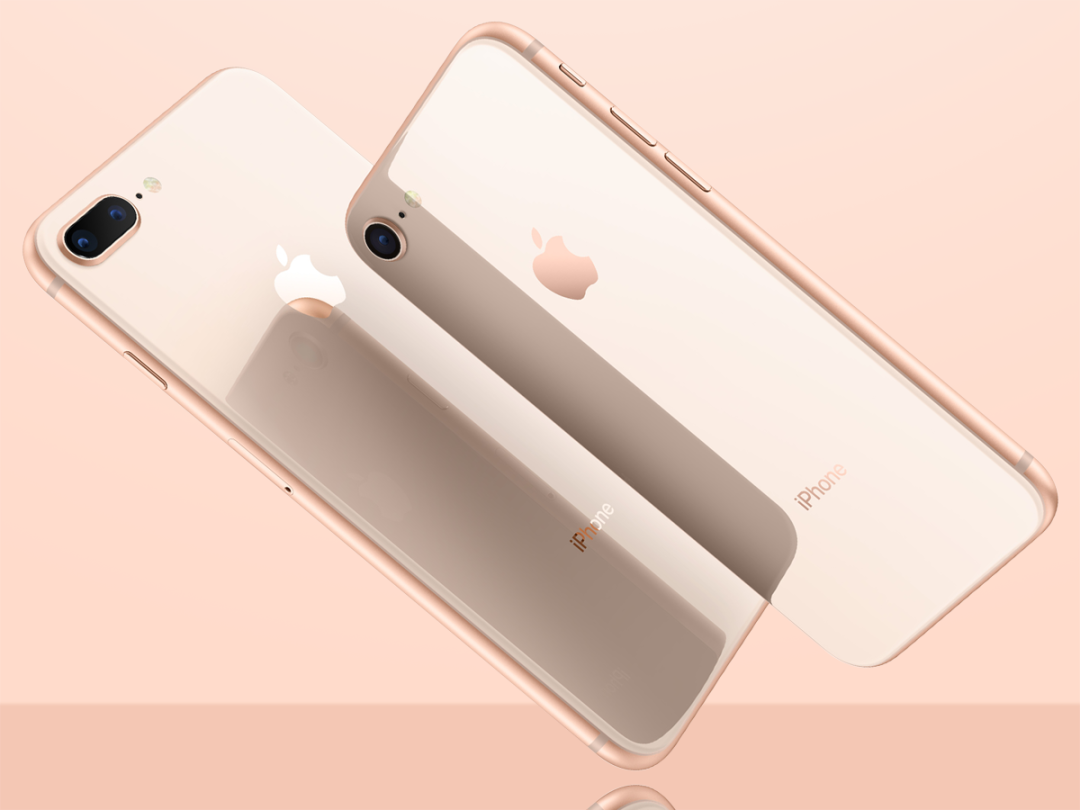 Sure, Apple's gorgeous iPhone X has stolen all the headlines from its launch event today, but two other handsets got announced alongside it. And they're not too shabby either.
The iPhone 8 and 8 Plus are Apple's first handsets in three years to feature an all-new glass design, they're its first phones to support wireless charging and they're a lot, lot cheaper than the iPhone X. So that's something to keep your FOMO in check.
Wanna know more about iPhone 8 and 8 Plus? Then it's just as well we've gathered all their best bits into one comprehensive feature. Because we're nice like that.
Remind me what's been released again?
Apple has unveiled three new iPhone models. They are:
Apple iPhone X: The new flagship, complete with all-glass front, no home button and £1000 price tag
Apple iPhone 8: The 4.7in-screened upgrade to last year's iPhone 7
Apple iPhone 8 Plus: The upgrade to last year's iPhone 7 Plus, which has a larger 5.5in screen
1) They finally look different!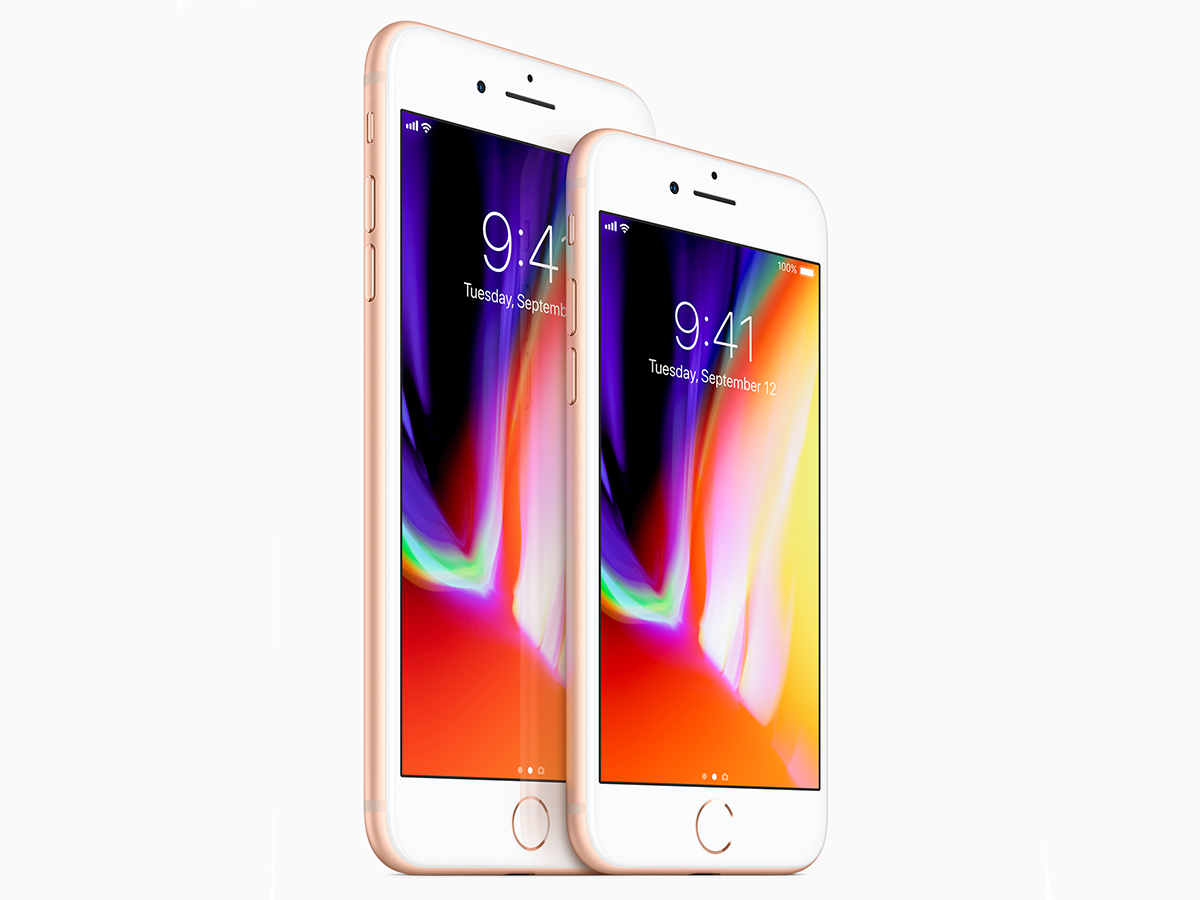 Remember that all-aluminium design Apple's iPhones used to have? Of course you do: it's been sticking to the same aesthetic since the iPhone 6 way back in 2014. But no more.
The new iPhone 8 and 8 Plus get a Samsung S8-inspired glass-backed look, and it's rather dapper indeed. Waterproofing is still present, but there's no return of the headphone socket. Well you didn't really think there was going to be, did you…
2) Apart from their displays…
The two phones' sizings haven't changed all that much, though. The smaller iPhone 8 still has a 4.7in display while its big brother has a 5.5in one. Of course, neither has the bezel-busting 5.8in OLED screen of the iPhone X, but they do at least get Apple's True Tone tech from its iPad Pros. That means their screens adjust themselves according to the light, which in turn means that you're in for an experience that's much kinder on your eyes.
3) You can charge them wirelessly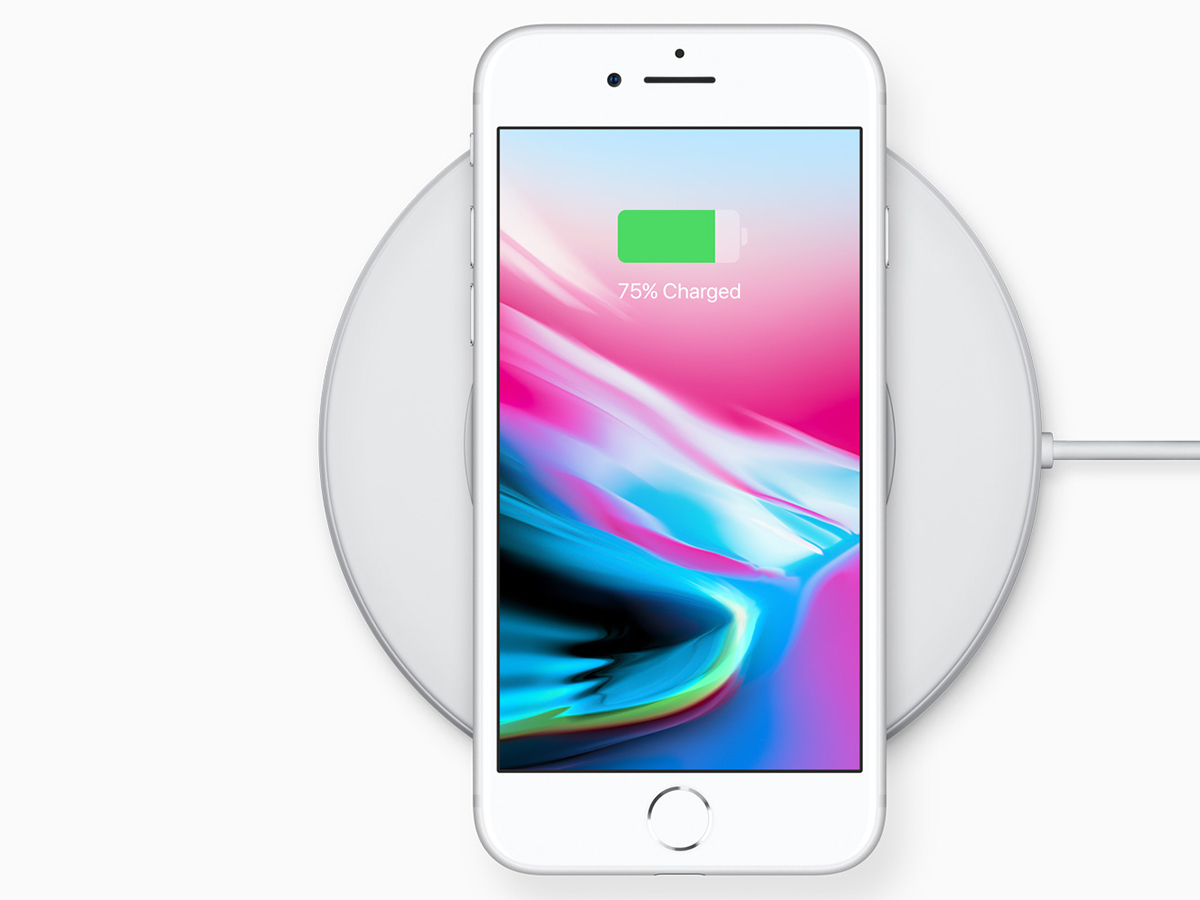 Never mind the fact that wireless charging has been kicking around on flagship phones since Nokia's Lumia 1020 four years ago, you can now enjoy it on your iPhone. What does this mean? As well as charging the iPhone 8 or 8 Plus via a Lightning Cable as per usual, you can slap them on a compatible QI pad and they'll start regenerating as well. Just like magic. Well… kind of.
4) Their cameras are the same… but different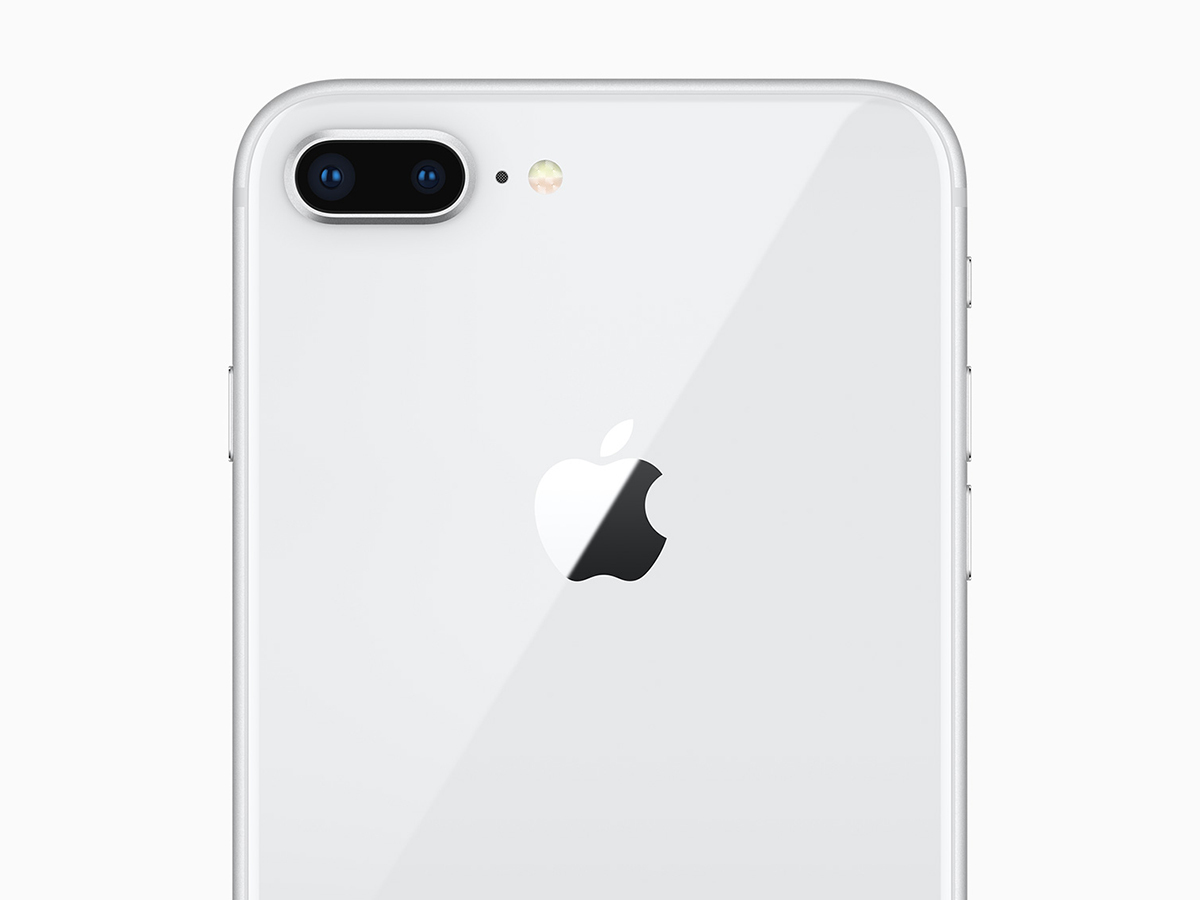 Right. In broad strokes the iPhone 8 and 8 Plus' cameras haven't changed all that much. The 8 still has a solitary 12-megapixel sensor, while the 8 Plus has two of the things. Apparently, the iPhone 8's camera sensor can capture 83% more light, which is good for detail.
As for the 8 Plus? Both its f/1.8 aperture wide-angle lens and f/2.8 telephoto lens now both have optical image stabilisation to help eradicate blur from your shaky shots. So yeah, these cameras are the same but different. Make sense?
5) They're faster than ever before
Because of course they are. Apple says the same thing every year. What has changed is that the iPhone 8, 8 Plus and X all share the same A11 Bionic processor – which means they should all be pretty much as speedy as each other. Especially since the A11 is the fastest chip Apple's ever built.
What does this mean? Give the iPhone 7 was fast enough already: about jack squat. Apple has built its own GPU for the phones this time around, though. So games such as Sky – a newbie from the makers of Journey – should run like a dream.
6) 4K video has gotten a boost
That 4K TV you haven't upgraded to yet? Well, when you do lay down the necessary dollar you'll be able screen 4K footage at 60 frames per second from your iPhone on it. Not convinced? You're gonna be missing out on some really sweet slow mo, man, because Apple's also upped the specs there too: it'll now do 1080p at an impressive 240fps.
7) These phones bring the noise
Please, don't be that person blasting out their 'Ultimate Ministry of Sound Bangerz' playlist from the back row of the N68 to Elephant & Castle. But if you do insist, Apple has at least intervened to make all of our lives that bit more pleasant.
How? Well thanks to louder dual speakers with an extra serving of bass, the iPhone 8 and 8 Plus bring the party in a more tolerable fashion, because at least it'll sound like more than just a tinny mess.
8) They're more expensive than ever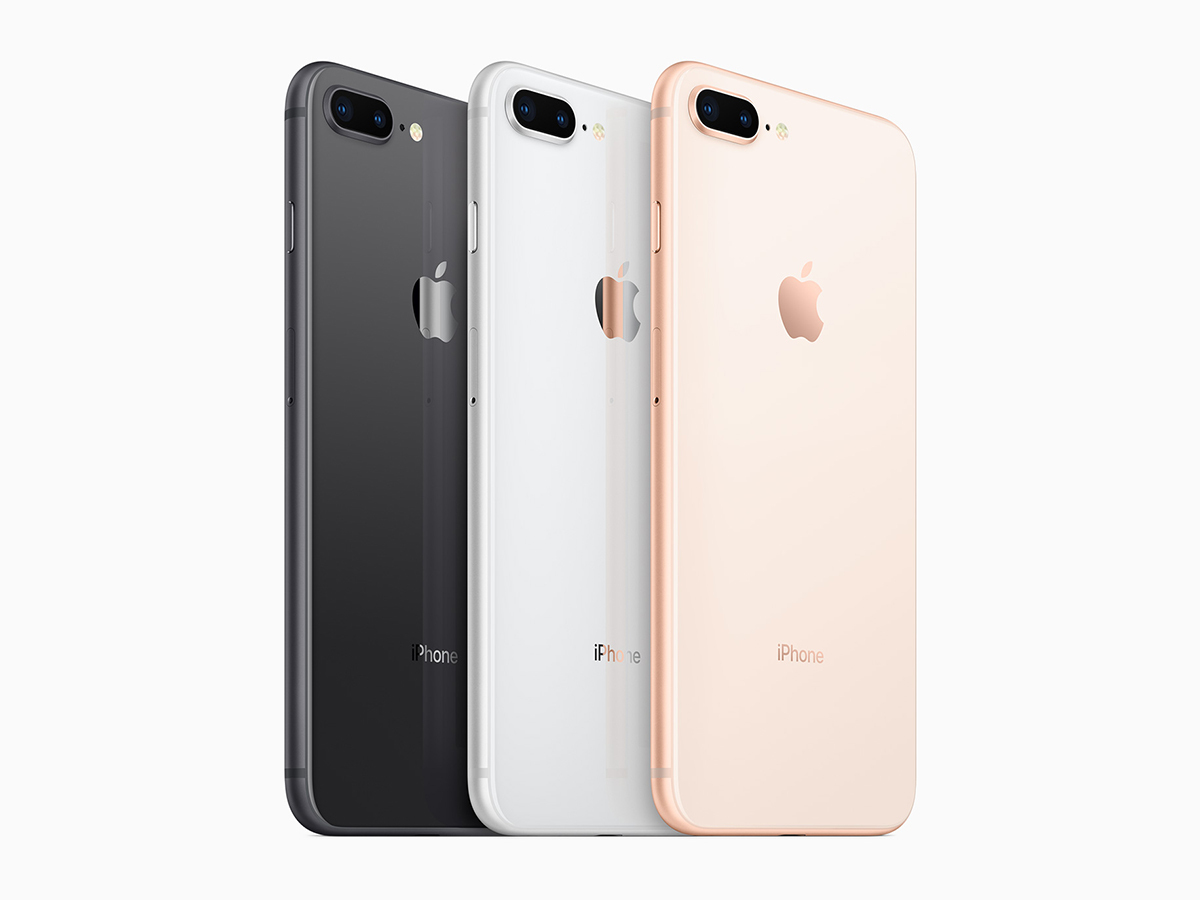 Thought the iPhone X would be Apple's only handset with a wince-worthy price? Think again. At £699 for its 64GB incarnation, the iPhone 8 costs a full £100 more than its predecessor. The 256GB iPhone 8 is available for £849. Likewise the iPhone 8 Plus costs £799 for its entry-level 64GB edition, which is £80 more than last year. A 256GB iPhone 8 Plus costs £949.
Hey! They call it the Apple tax for a reason. At least you can choose between three new colours of gold, silver and space grey while salty tears run down your cash-poor cheeks.
If you do decide to splash out on one of the phones, they're available to order from Friday (15 September) and available to buy from the Friday after (22 September).