Lenovo Moto Z3 preview: Everything we know so far
The Moto Mod machine gets a makeover for 2018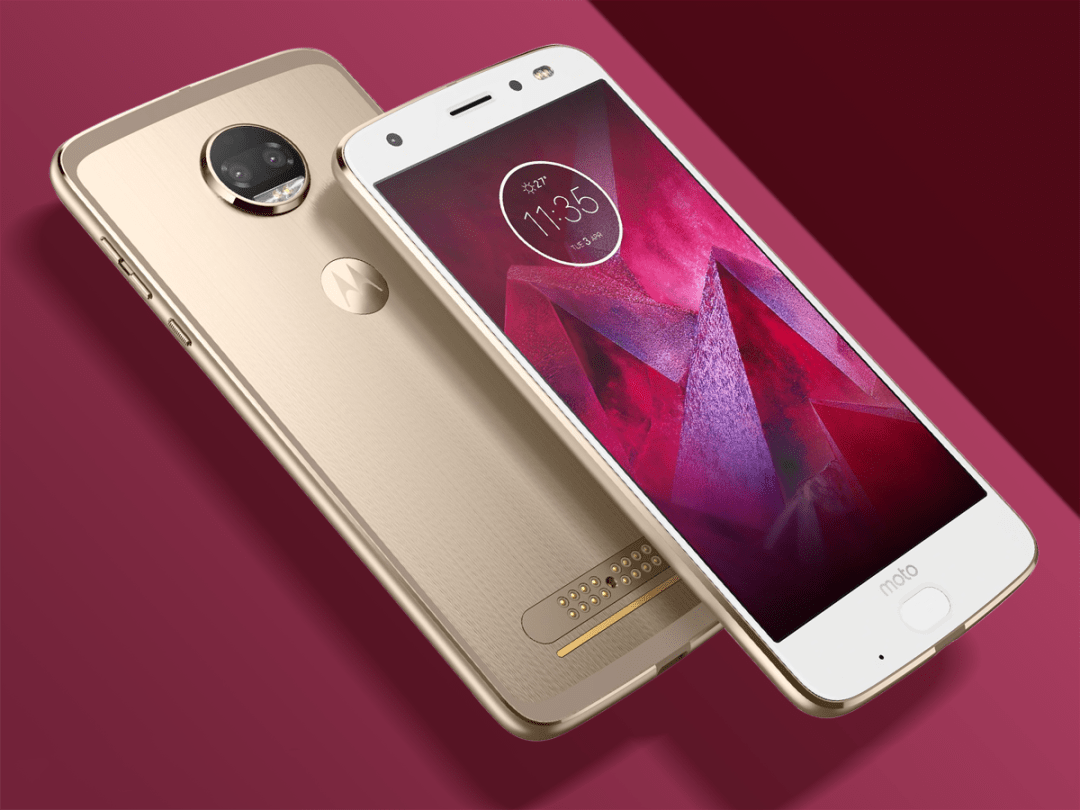 The Moto G6 and Moto X5 have both been extensively leaked before their proper debuts, and the Moto Mod-packing Moto Z3 is right there with them.
What's planned for the next Moto Z? Well, it's still based around a system of optional modular accessories – including a very exciting one you can read more about below. And otherwise, it looks to bring in a taller 18:9 display with its sleek redesign.
Granted, it may be a few months before we actually see the Moto Z3 announced, but thanks to the leaks, we already have an idea of what to expect. Intrigued? Here's what we know so far about the Moto Z3 and Moto Z3 Play.
When will the Lenovo Moto Z3 be out?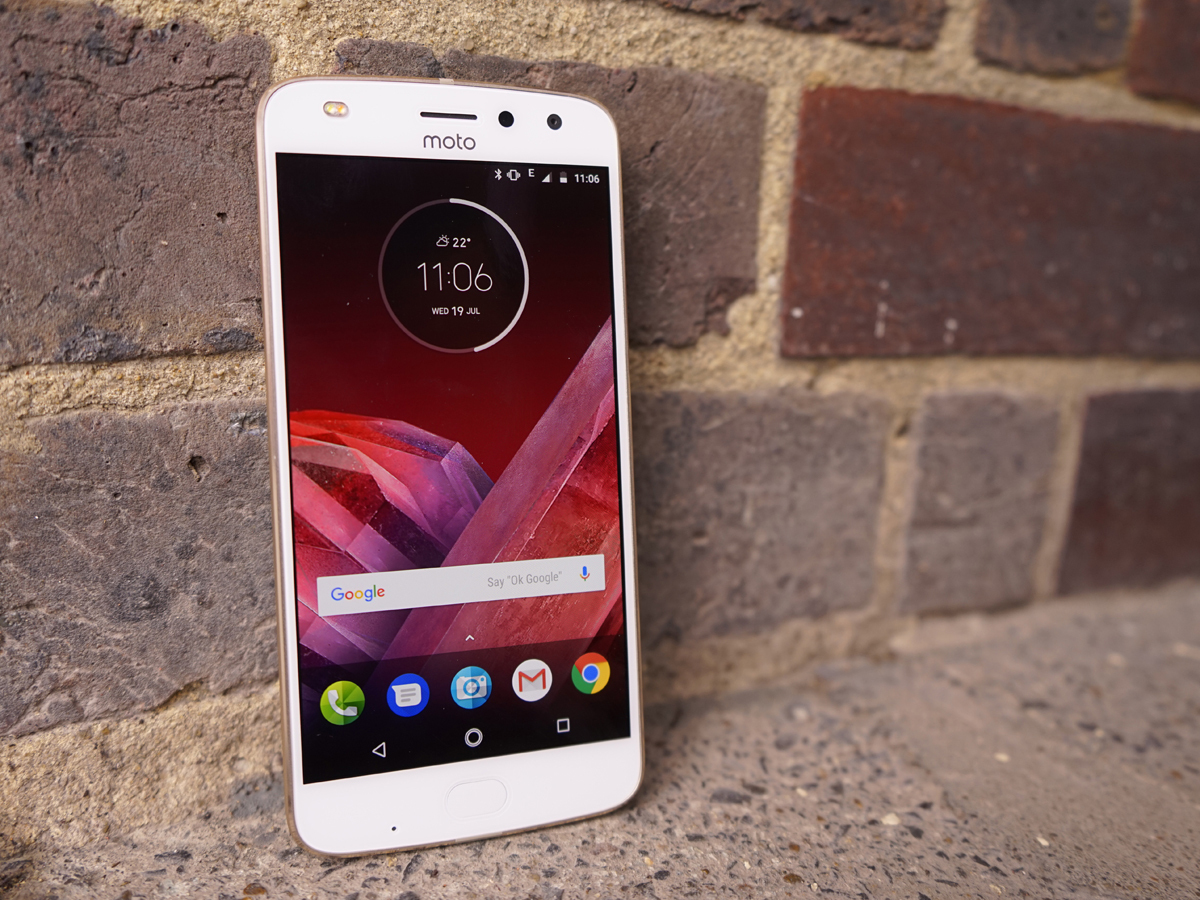 Despite the very early leak, we're not actually expecting to see the Moto Z3 anytime soon – not officially, of course. The Moto G6 will probably debut at Mobile World Congress in late February, but the Z3 will most likely wait a few more months.
The Moto Z2 Play (shown) debuted last June, so we suspect that the Moto Z3 and Z3 Play will show up around the same time. Meanwhile, a Moto Z3 Force is also rumoured but not yet confirmed, but it may follow later like the Z2 Force did last year.
Fact or fiction?
We don't have much to go on in terms of release target, but this sounds right based on last year's routine.
How much will the Lenovo Moto Z3 cost?
Well, it'll all depend on which Z3 we're talking about – and even then, we don't have any fresh speculation to go on.
Last year, Lenovo offered up a mid-range Moto Z2 Play and later the very premium Moto Z3 Force, but there was no standard model in the middle. This time around, it sounds like they may be doing all three.
The Z2 Play sold for £379 while the Z2 Force went for a stunning £719 – so a standard Moto Z3 might fall somewhere in between those rough tallies. Admittedly, the Moto lines have become less and less clearly defined by price tiers and honestly it's all a bit confusing, so we can't offer a clearer answer than that until more details follow.
Fact or fiction?
If the new Z3 models stick near the price points of the Z2 ones, then the standard Moto Z3 might drop somewhere right in the middle.
What will the Lenovo Moto Z3 look like?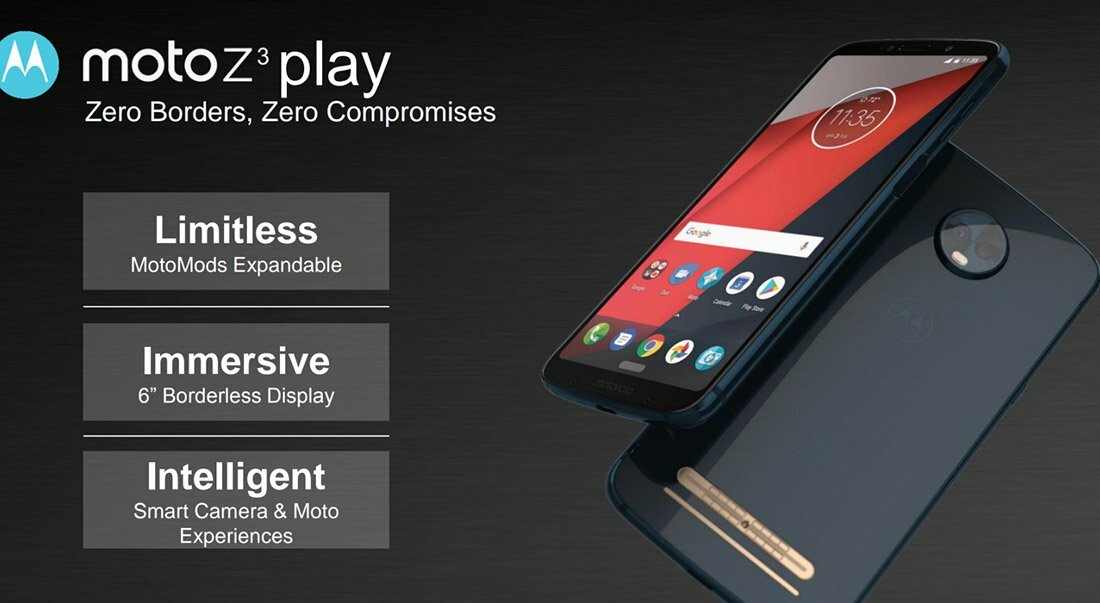 According to the Droid-Life leak, the Moto Z3 Play will look like this (above): a sleek, thin little number with a "borderless" display with minimal side bezel. There's a bit on the top and bottom, though.
It's flat on the back, of course, aside from the large circular camera module in the upper center. That's because the Moto Z3 family needs to accommodate Moto Mod peripherals, which attach to the back with a satisfying magnetic snap.
And we don't see a fingerprint sensor on the render. Did Lenovo scrap it? Is it built into the display? Are they going with facial recognition alone for security? We'll have to wait and see.
As for the standard Moto Z3, you'll need to scroll down further to find that leaked image (with the new Moto Mod attached), but from the front it looks like the middle ground between the Samsung Galaxy S8 and the Google Pixel 2 XL. Pretty slick, even if it's not the most original design we've seen of late.
Fact or fiction?
Neither Moto Z3 looks like the most daring design on the market, based on these leaks, but they seem like attractive approximations of what's already out there.
What about the Lenovo Moto Z3's screen?
The Moto Z3 is going taller than the Moto Z2 models before it, and it'll probably go a hair wider too: Droid-Life's leak suggests that the Z3 and Z3 Play will both sport 6in displays at an 18:9 aspect ratio.
And like the Z2 Play before it, the Z3 Play will be at 1080p resolution. What's a bit surprising is that the report suggests the standard Moto Z3 will also use a 1080p panel instead of Quad HD, unlike the original Moto Z.
However, the report suggests that the eventual Moto Z3 Force could pack a Quad HD screen, just like the Z2 Force, in case you want something higher-end.
Fact or fiction?
We would be surprised to see the standard Moto Z3 skimp on a Quad HD panel, since that could help further set it apart from the Moto Z3 Play – unless the standard Z3 is aiming for a lower price than most Android flagships.
How much power will the Lenovo Moto Z3 pack?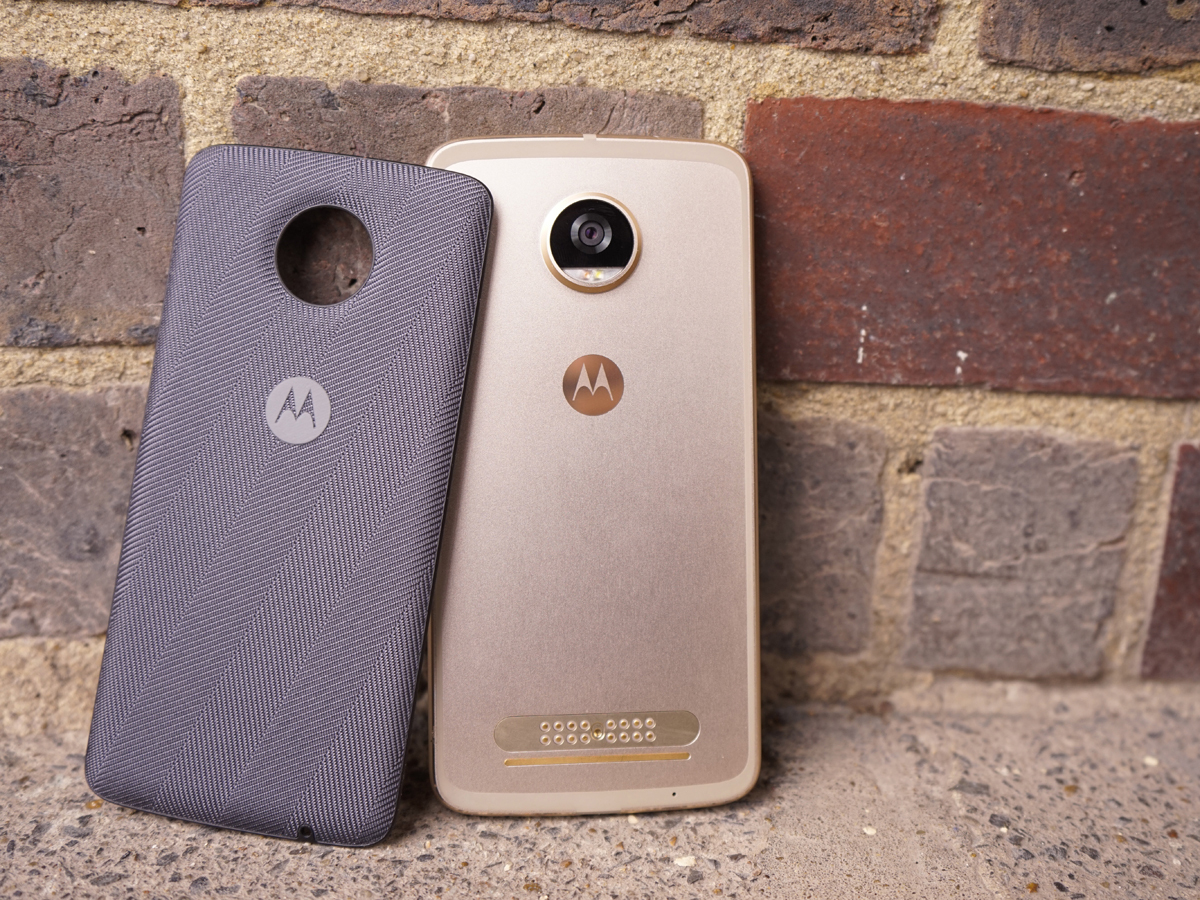 We suspect that the Moto Z3 Play will again opt for a mid-range Qualcomm Snapdragon chip, like the Snapdragon 626 in the Moto Z2 Play (shown) – maybe the 630, or whatever is newest in that line when the phone launches.
That should be plenty enough power for smooth Android performance, from the OS through apps, games, and media, although it won't break any benchmarks.
As for the standard Moto Z3, we're honestly not sure. The report suggests that the Moto Z3 Force may use a Snapdragon 845, the same chip that we expect to power the bulk of Android flagships in the next several months – but the common Z3 may not. Will the Z3 go mid-range in this department, as well?
Fact or fiction?
The Z3 Play staying mid-range makes sense, and a hyper-powered Z3 Force does too – but we're still really unclear about what to expect from the standard Z3.
What kind of cameras will the Lenovo Moto Z3 have?
Honestly, we don't know yet – the Droid-Life leak doesn't have any specific details in this department. But we can see a dual-camera array on the back of both phones, along with what is likely a single shooter on the front.
That would set it apart from the leaked Moto X5, which shows two cameras on the front in an iPhone X-like notch. The leaked slide suggests a "smart camera," which may be more about A.I. assistance than the hardware itself, but we'll be curious to see how Lenovo kits this one out.
The Z2 Play's camera was a bit underwhelming for the money, compared to comparable handsets, so hopefully we get something more satisfying this time around.
Fact or fiction?
Given how Moto cameras have been in recent handsets, we're not expecting anything mind-blowing here – but maybe Lenovo will surprise us.
Is there anything else I should know about the Lenovo Moto Z3?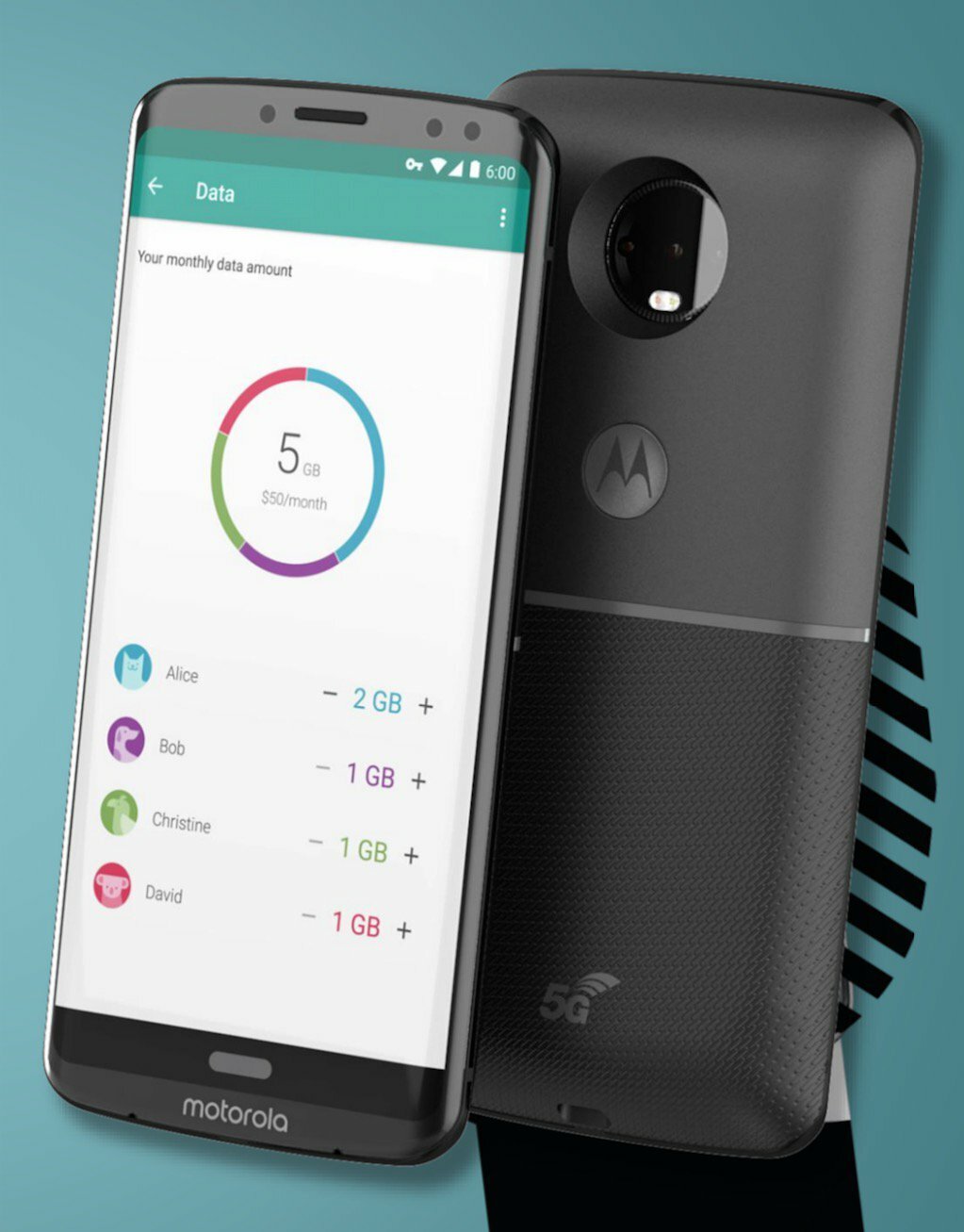 Yeah! One of the most intriguing elements of the leak has to do with a new Moto Mod. Existing mods let you do things like take on bigger batteries, project video onto walls, and shoot 360-degree footage – but this one is totally new.
It's a 5G speed attachment. No, really! Droid-Life got this photo of a 5G Mod attached to the Moto Z3, and notes that Motorola had talked about the possibility back in 2016. Essentially, you'd be able to snap this on to the Moto Z3 (and potentially older models) and significantly boost your mobile connectivity speeds.
How would that work, exactly? We're not totally sure, since 5G connectivity isn't just about the hardware you're holding, obviously. But that's an incredibly cool concept, and one of the ways in which the Moto Mods might feel more than mostly superfluous.
Unrelated to the Mod, we also see the iPhone X-esque software navigation slider at the bottom of the screen here, much like we did on the Moto X4 leaked render. And as mentioned before, there's no fingerprint sensor or home button in sight here.
Fact or fiction?
There are still a lot of questions about the Moto Z3, which makes sense given its expected timeframe – but it sounds like they're sticking with Moto Mods and building around that. We'll see whether that's enough to hang with the Galaxy S9 and other expected heavyweights ahead.