How to buy…a TV
Your gogglebox quandary, solved from your sofa...
So you're ready to buy a new TV. Sounds pretty fun, right? If only. 
Whether it's picking the right size for your living room or choosing between Full HD and 4K HDR, buying a new telly-box can quickly turn from a simple screen test into a full-on scream fest.
Luckily, our guide is here to bust those acronyms and ease the pain, so you can get on with the genuinely fun bit – re-watching Stranger Things on your new glowing rectangle…
1) Size it up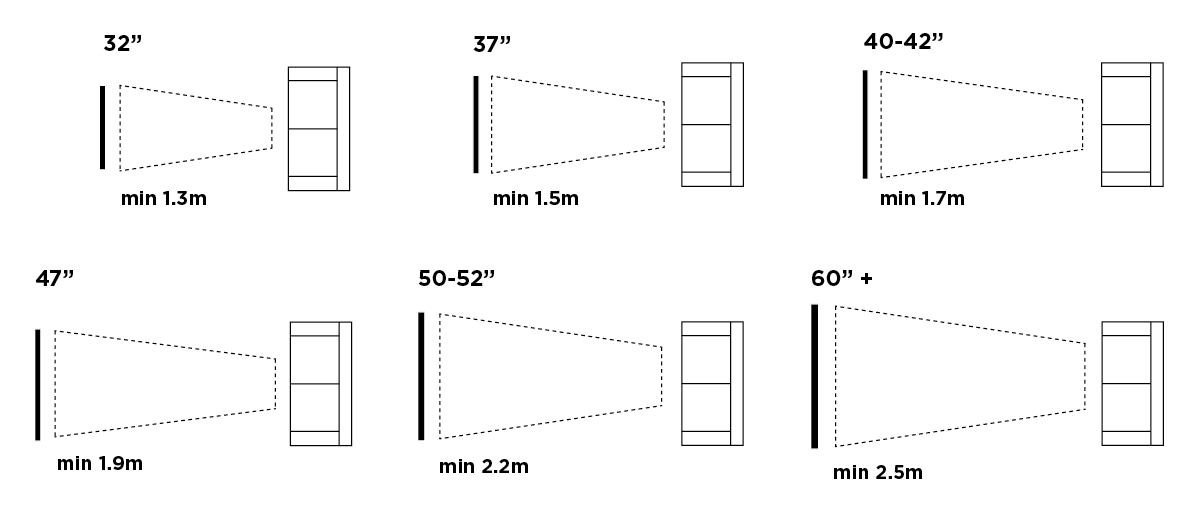 Bigger can look brilliant, but you will need to put some distance between yourself and your new TV, otherwise you'll spend all your time picking apart the picture.
Multiply the diagonal size of your TV by 1.6 to get the minimum distance you should be sitting from a Full HD screen. With 4K TVs you can sit a little closer to bigger screens, but this really only works if you're watching a steady stream of high-definition or 4K content.
Standard-def viewed on a 75in screen from three feet away isn't a pretty sight, but if you happen to live in an aircraft hangar, it could definitely work.
Get this: Sony KD-75XD940 (£4000)
2) Judging panel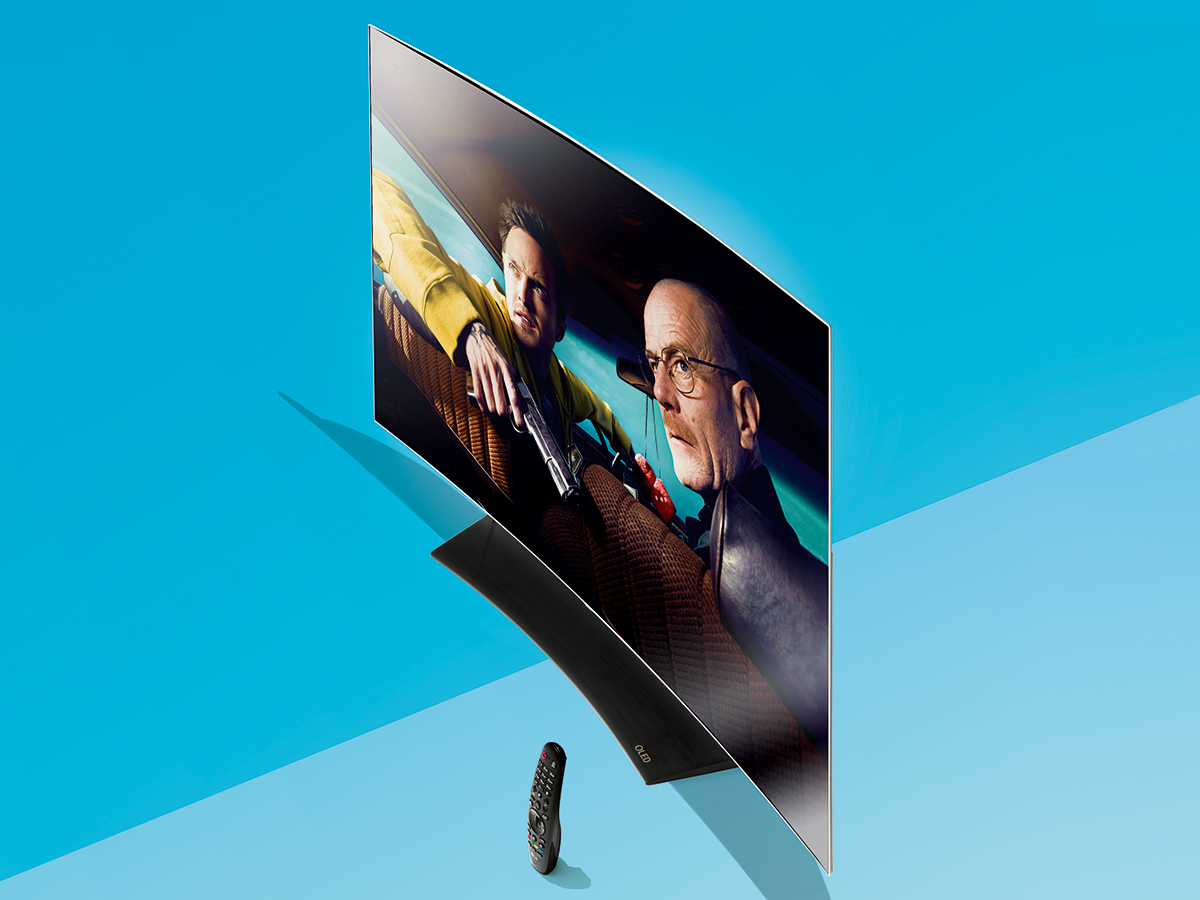 Now that plasma has been consigned to that big recycle bin in the sky, there's only really two main TV technologies battling for supremacy – LCD and OLED.
There's no shortage of screen sizes (or manufacturers) that use the former, while currently only LG and Panasonic fly the flag for the latter. OLED is currently limited to 55in or 65in sizes and you can expect to pay a slight premium compared to the LCD equivalent. But the prospect of OLED's wafer-thin design, deep, dark blacks and wide viewing angles could swing your decision.
Get this: LG OLED55C6V (£2199)
3) Time to 4K out?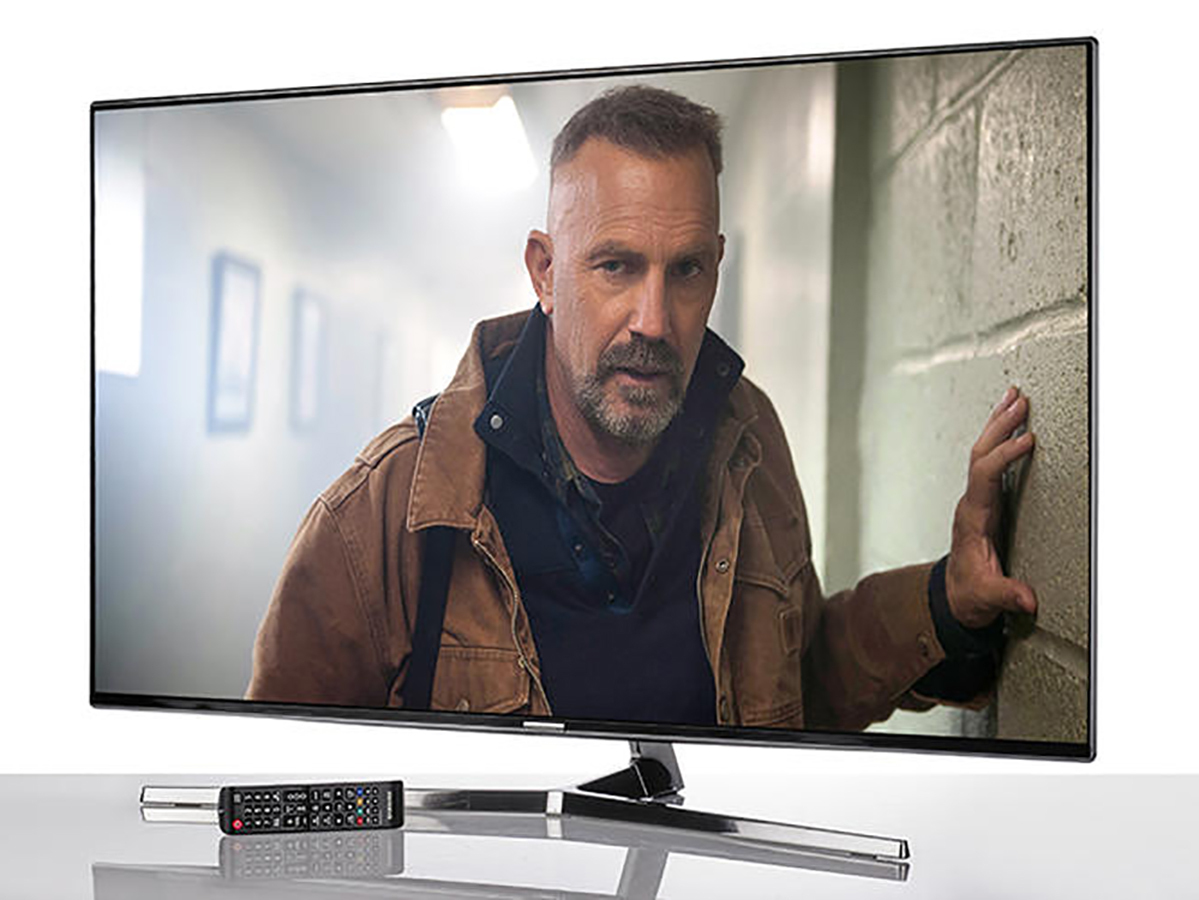 TV manufacturers are steering prospective punters towards their 4K models, and with the amount of 4K content on the rise, it's hardly a surprise. But, there's still life left in Full HD models – they're a good shout if you're after an affordable second screen for a bedroom or kitchen.
But, if your budget is north of £1000 and your sights are firmly set on 4K services from the likes of Netflix, Amazon and Sky, then it's a no-brainer. Although the leap in quality from HD to Ultra HD isn't as huge as the jump from SD to HD, you can still see a difference whether you're watching on a 40 or 65in screen.
Get this: Samsung UE49KS8000 (£1299)
4) Curved or flat?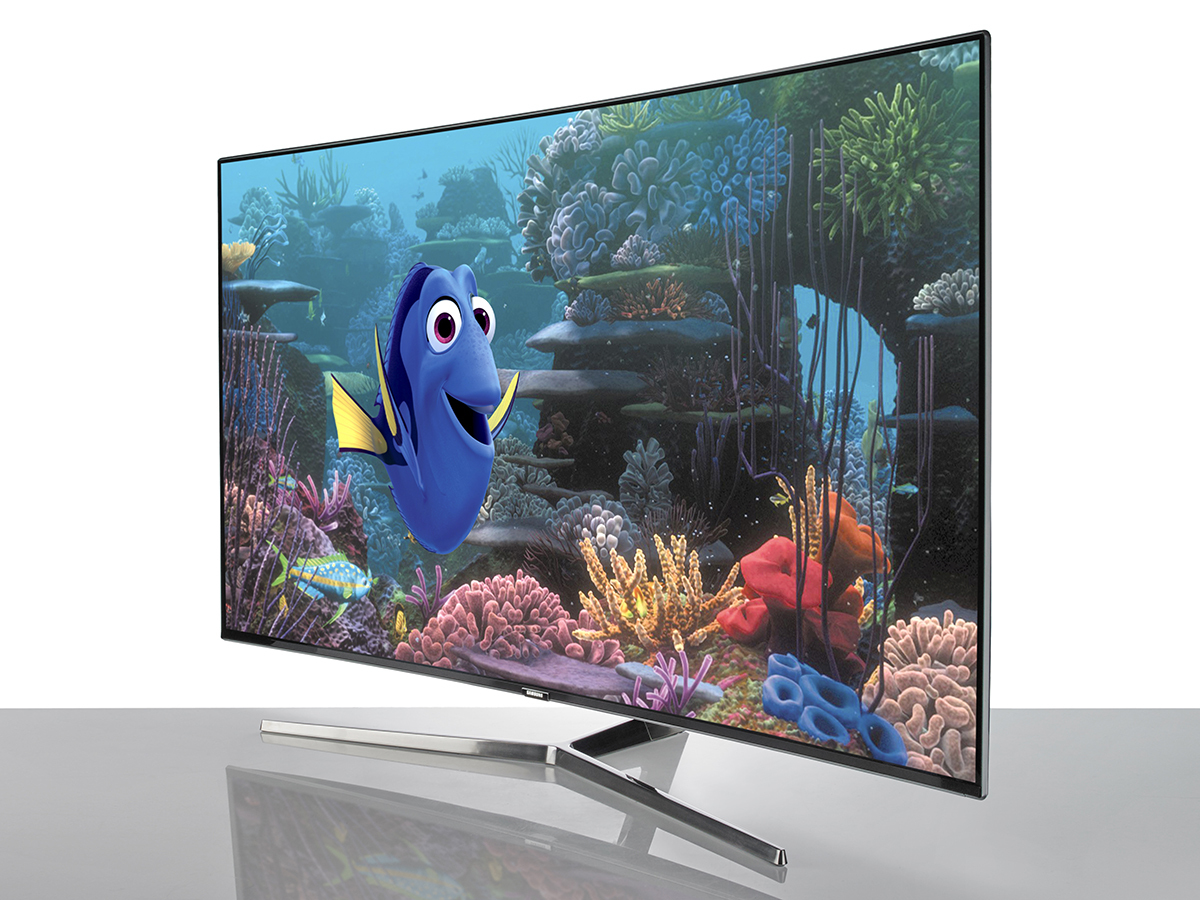 A curved TV isn't just a conversation starter and a pretty face. If you need to squeeze your set into the corner of a room, the curve can help slot it into place.
Picture quality is affected by seating position. If you're going to be sat straight in front, right in the curve's sweetspot, video can look amazing. But, if your seats are flung out to the four corners of your living room, then images can appear distorted and the curve can quickly lose some of its appeal.
Get this: Samsung UE55KS9000 (£1699)
5) Be smart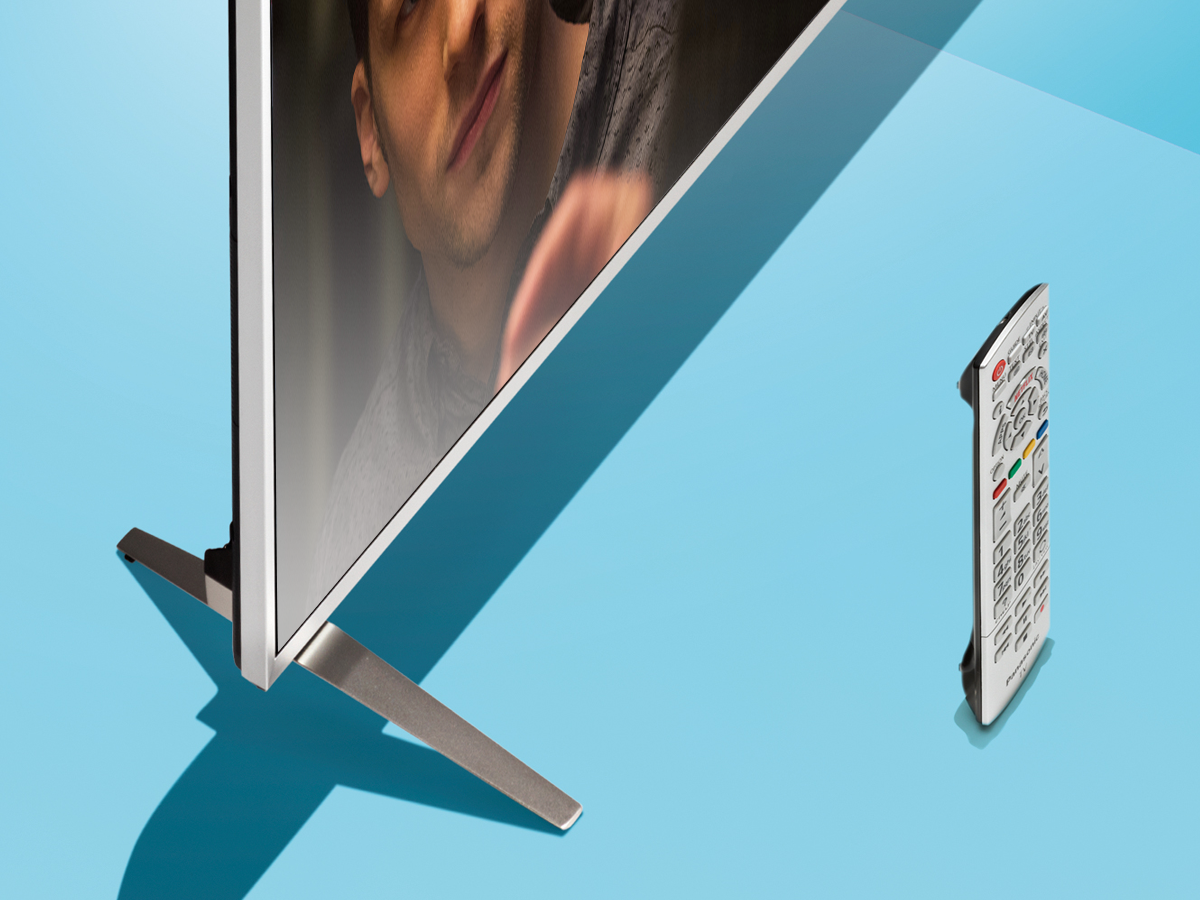 Like smartphones and tablets, different TV manufacturers use different operating systems for their sets. Try to go hands-on before you buy.
The Firefox OS system used by the majority of Panasonic's 4K TVs is clear and concise, not to mention speedy and responsive.
You'll also need to check the basics, such as the on-demand and catch-up services supported, the number of 4K-compatible HDMI inputs on offer and the sound quality of the set, especially if you're going to skip a separate speaker system.
Get this: Panasonic TX-65DX750 (£1600)
Jargon buster
HDR
Stands for High Dynamic Range. Compatible tellies will deliver greater subtlety and detail in bright and dark scenes. The vast majority of 4K TVs support HDR.
OLED
Organic Light-Emitting Diode Organic Light-Emitting Diode screens have self-illuminating pixels, so don't need the backlights that can add extra thickness to LCD TVs. Their ability to switch off completely also usually means deeper blacks and better contrast.
Input lag
This measures (in milliseconds) how long the TV takes to respond to signals. It's only important if you're gamer, in which case you should aim for a TV that can go under 50ms. Some sets can go as low as 20ms.
Now add these…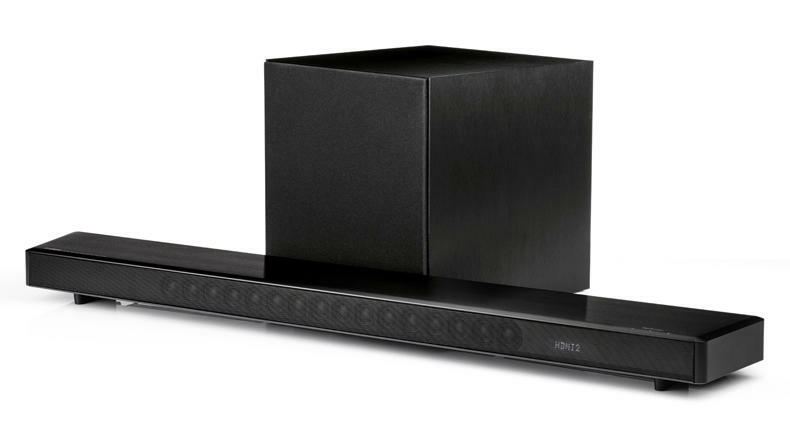 Yamaha YSP-2700
A full surround system isn't always a viable option, but this Yamaha soundbar delivers an experience that isn't a million miles away. It boasts all the 4K-compatible HDMI inputs you could ever need.
Get the Yamaha YSP-2700 (£800)
Sky Q from £99 (plus subscription)
If you're looking for something to watch in 4K, Sky Q has one of the broadest offerings, including movies, TV box-sets, and live Premier League football. It isn't cheap, but cutting-edge tech rarely is.
Get Sky Q (from £99 plus subscription)
Panasonic DMP-UB900
4K streaming is all well and good, but it you want the ultimate in picture quality, you should consider investing in Ultra HD Blu-ray. This Panasonic deck serves up a brilliantly detailed picture.
Get the Panasonic DMP-UB900 (£440)