The first 8 things you should do with your iPad Pro (2020)
For when you've a PROperly good tablet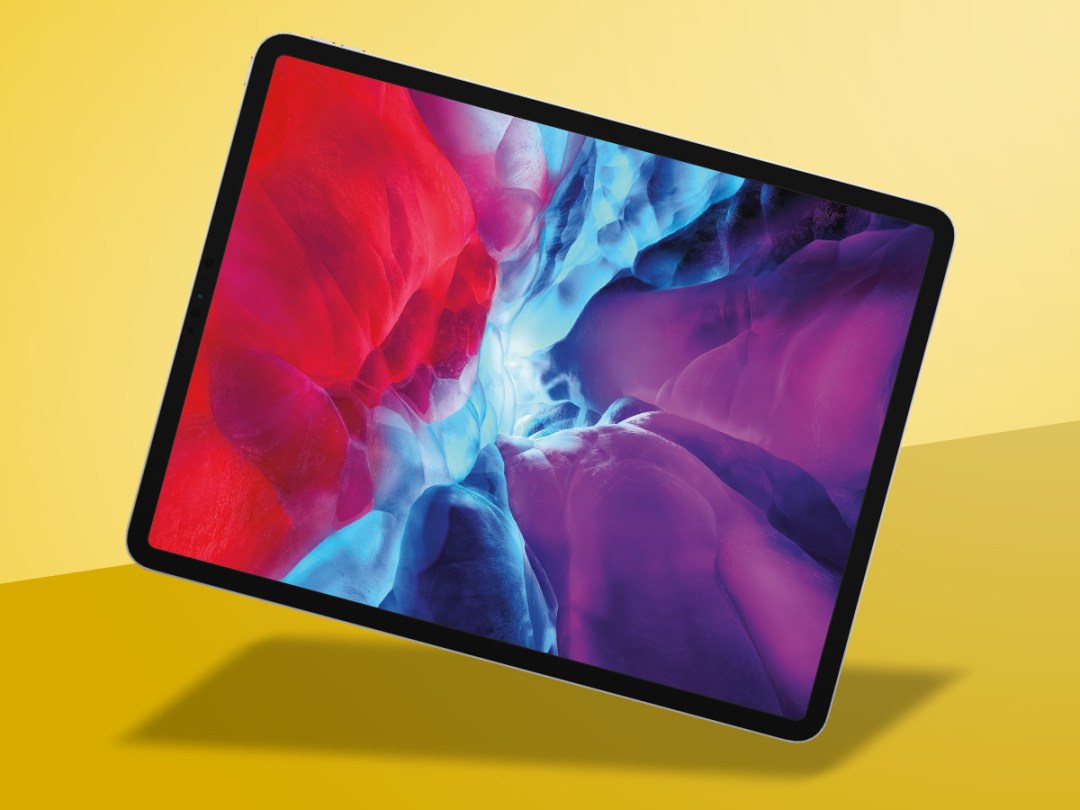 So you've just unboxed your new 2020-edition iPad Pro, and are staring at your new favourite thing. Now what?
These eight things, that's what.
1. Buy even more things
Yeah, sorry, but to really get the most from your iPad Pro, grab this little lot as well:
Magic Keyboard (from £299): It costs as much as an entry-level iPad and feels like a brick in your bag, but, wow, the Magic Keyboard is lovely to use. The dinky trackpad is responsive and works with the full range of iPadOS gestures; and switching your iPad between tablet and 'laptop' is a breeze.
Apple Pencil (£119): The 'styluses' at the end of your arms are a bit sausage-like for precision work. With Apple Pencil, you can be an artist. You'll need the second-gen one, though — and it's 30 quid more than its predecessor. Still, the new Pencil's flat edge means it won't annoyingly roll off the table.
Sony DualShock 4 V2 (£49.99): We reckon the best iPad games are geared towards the platform. But if you want console-style thrills on your tablet, avoid virtual game controls and connect a real controller instead. Of those we've tried, the DualShock is easily the best bet for traditional gaming on an iPad.
2. Go a little bit PC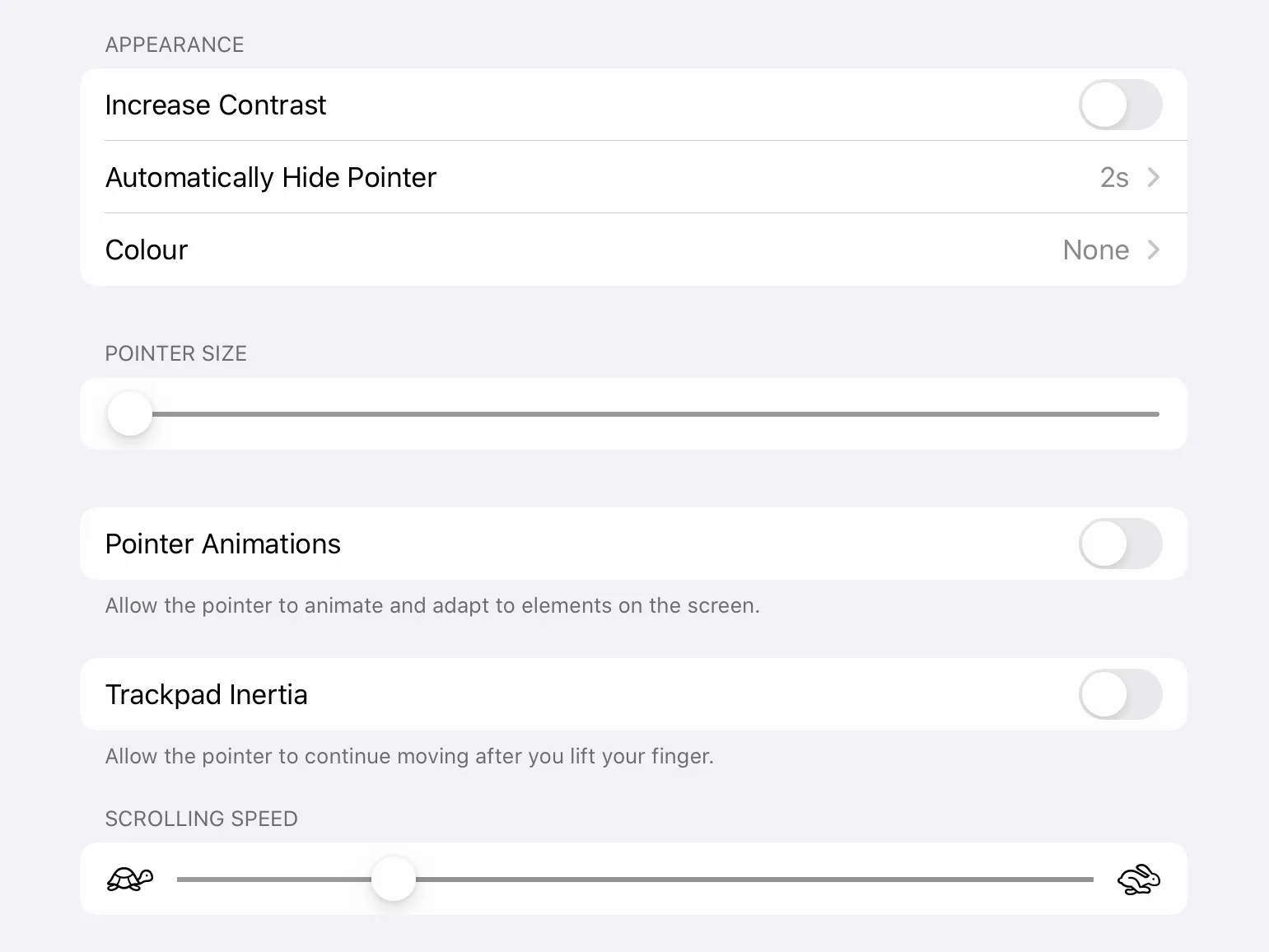 Don't own Apple's swanky Magic Keyboard? No matter — any Bluetooth mouse supports iPadOS's cursor, which morphs and merges with content. A Magic Trackpad 2 is better, mind, since you get whizzy gestural stuff too. Fine-tune the system by opening Settings and delving into Home Screen & Dock > Multitasking > Gestures, General > Trackpad & Mouse, and Accessibility > Pointer Control.
3. Adjust your reality
Augmented Reality hasn't been the game-changer Apple hoped for — at least not yet. Still, the App Store has plenty of apps and games that merge the real and the virtual — and the iPad Pro's LiDAR scanner meaningfully improves the AR experience. Surfaces are detected more rapidly, and Apple's Measure app now veers on accurate rather than being akin to a drunk guy with a measuring tape.
4. Shoot something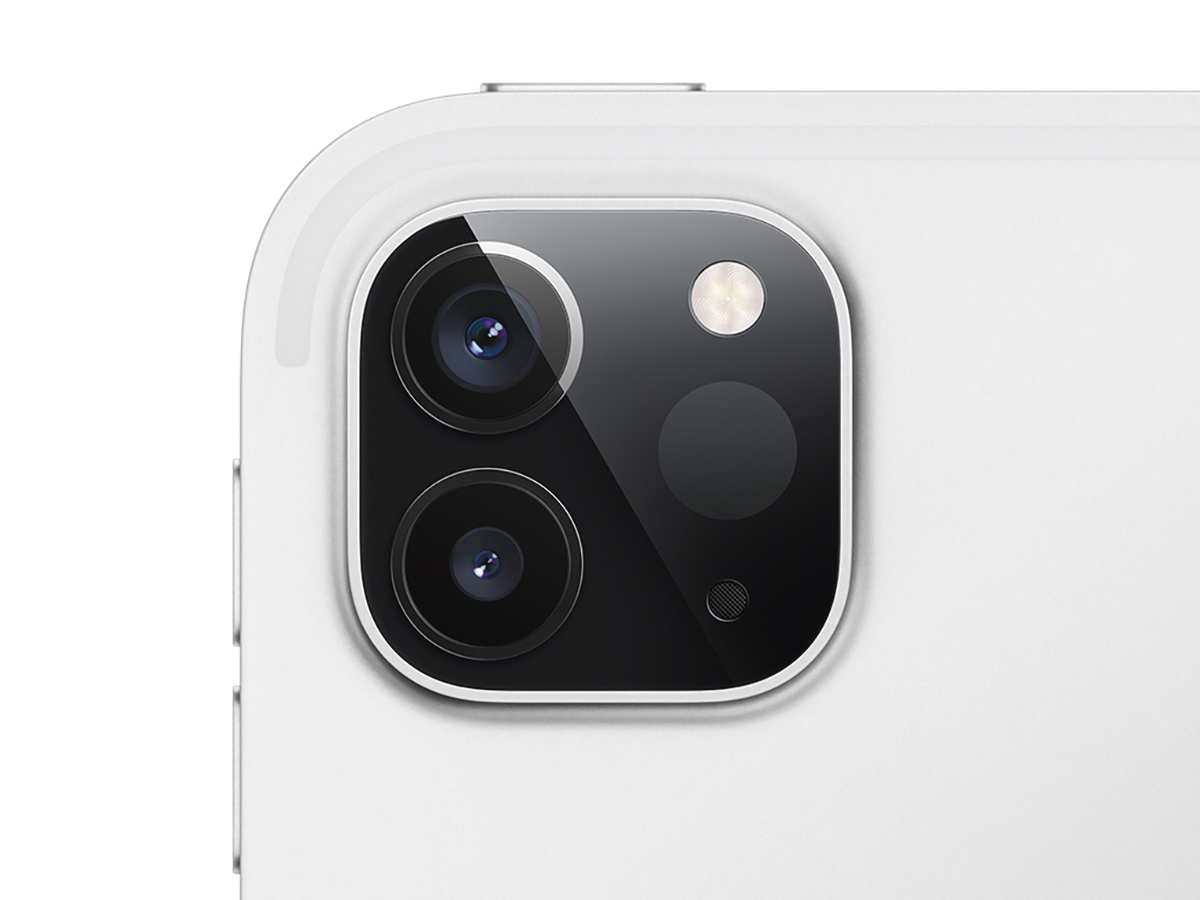 Don't literally shoot anyone, obviously. But the rear of the iPad Pro now features a 12MP Wide camera, and a 10MP Ultra Wide camera. None of that will make a flagship smartphone jealous, but it's more than enough for capturing fab photos and top-notch 4K video, which you can squirt into leading iPad apps, ready for an editing session that will really show what your tablet's made of.
5. Play with yourself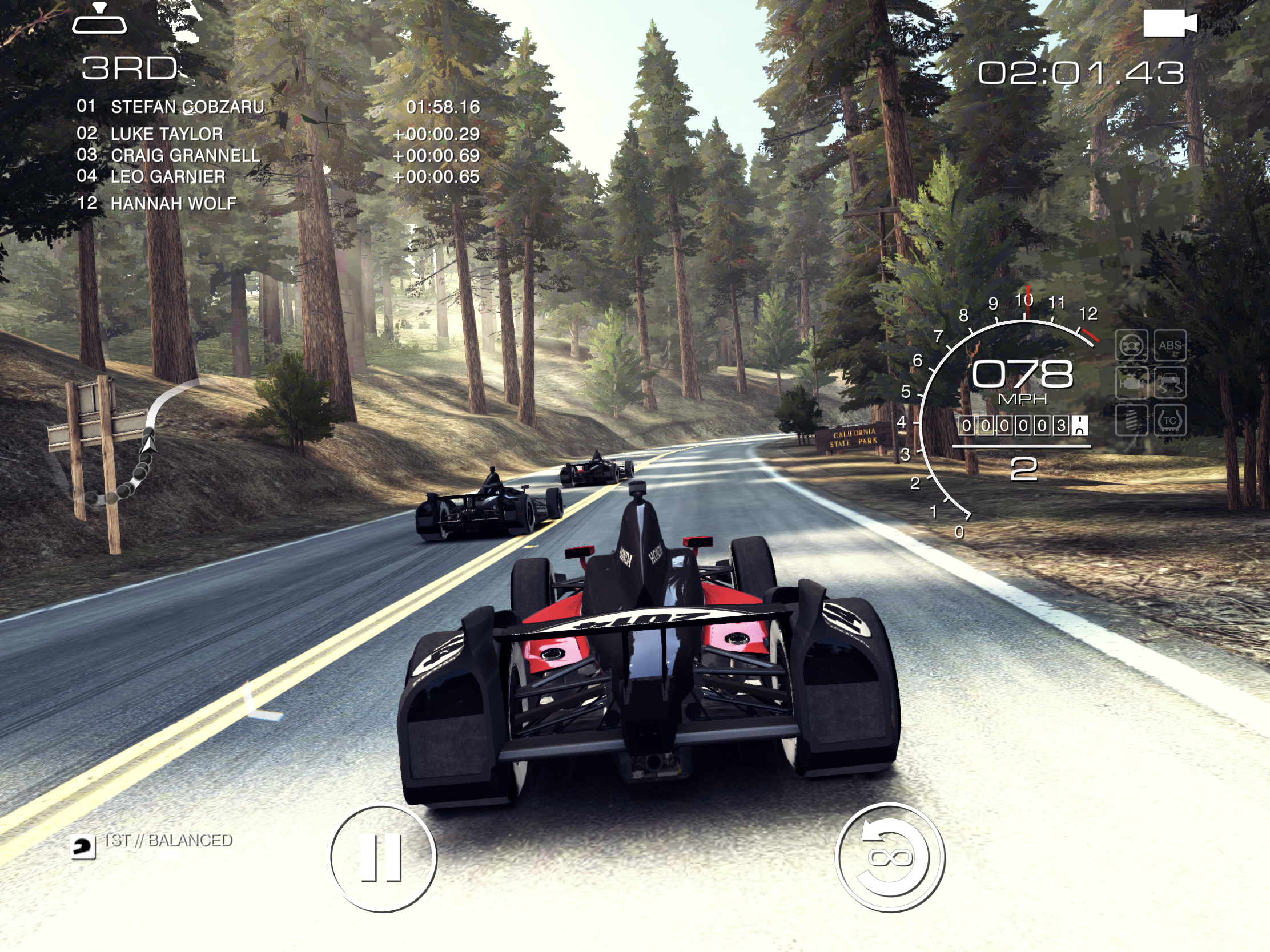 A certain amount of grumbling surrounded 2020's iPad Pro refresh, because 2018's A12X processor gained an extra GPU core and was renamed A12Z. But beyond extra clout in graphics, the device also gets 6GB of RAM across the board — in 2018, only the 1TB model got that. The upshot: this tablet's a monster for games — including the kind you'd usually associate with consoles and PCs.
6. Get your art in gear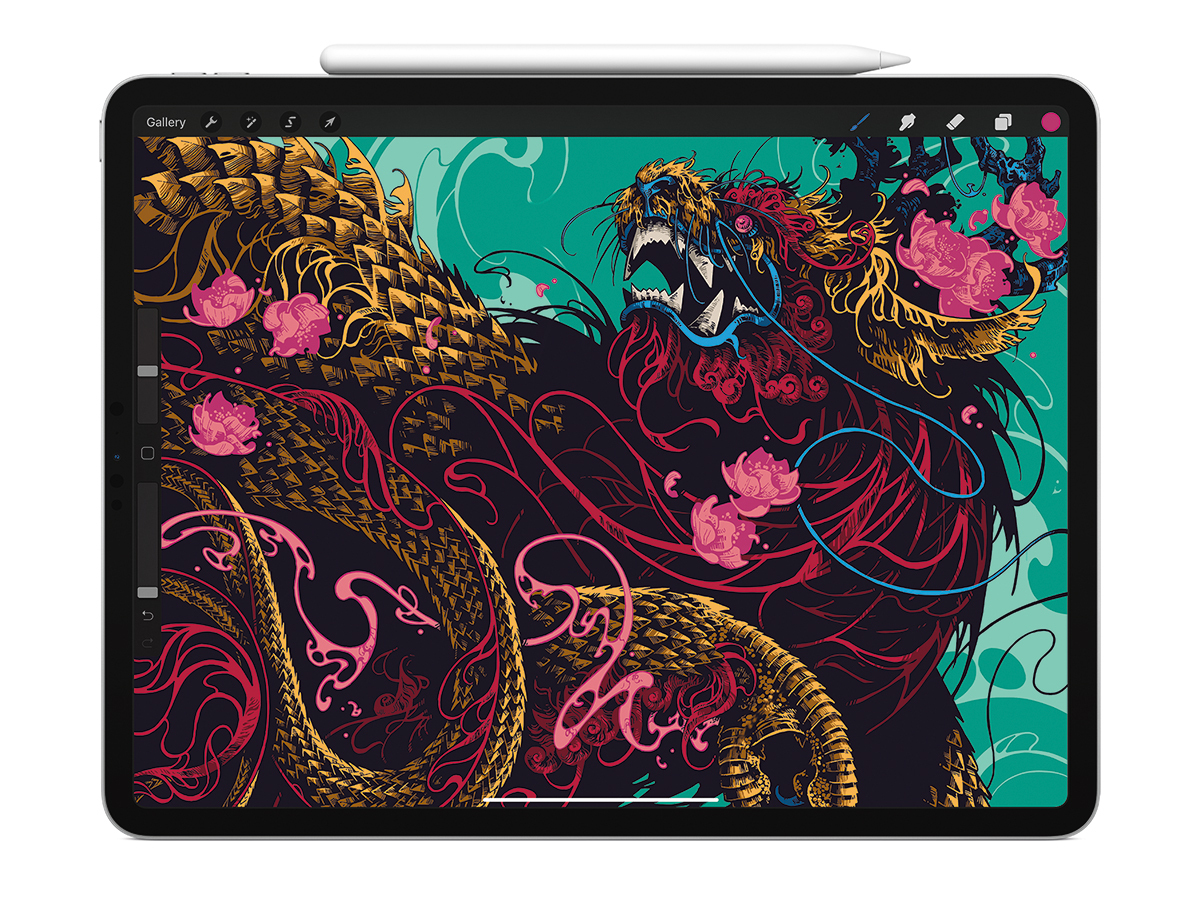 If you have a Magic Keyboard, it's tempting to turn your iPad into a sort-of laptop. But Apple's tablet is best when used in the hand; nowhere is this more obvious than when making art. Whether you're a dabbler or the next Picasso, spend time burying yourself in Procreate (£9.99) or Autodesk SketchBook (£free), making a glorious creative mess, free from the risk of grinding paint into the carpet.
7. Do some work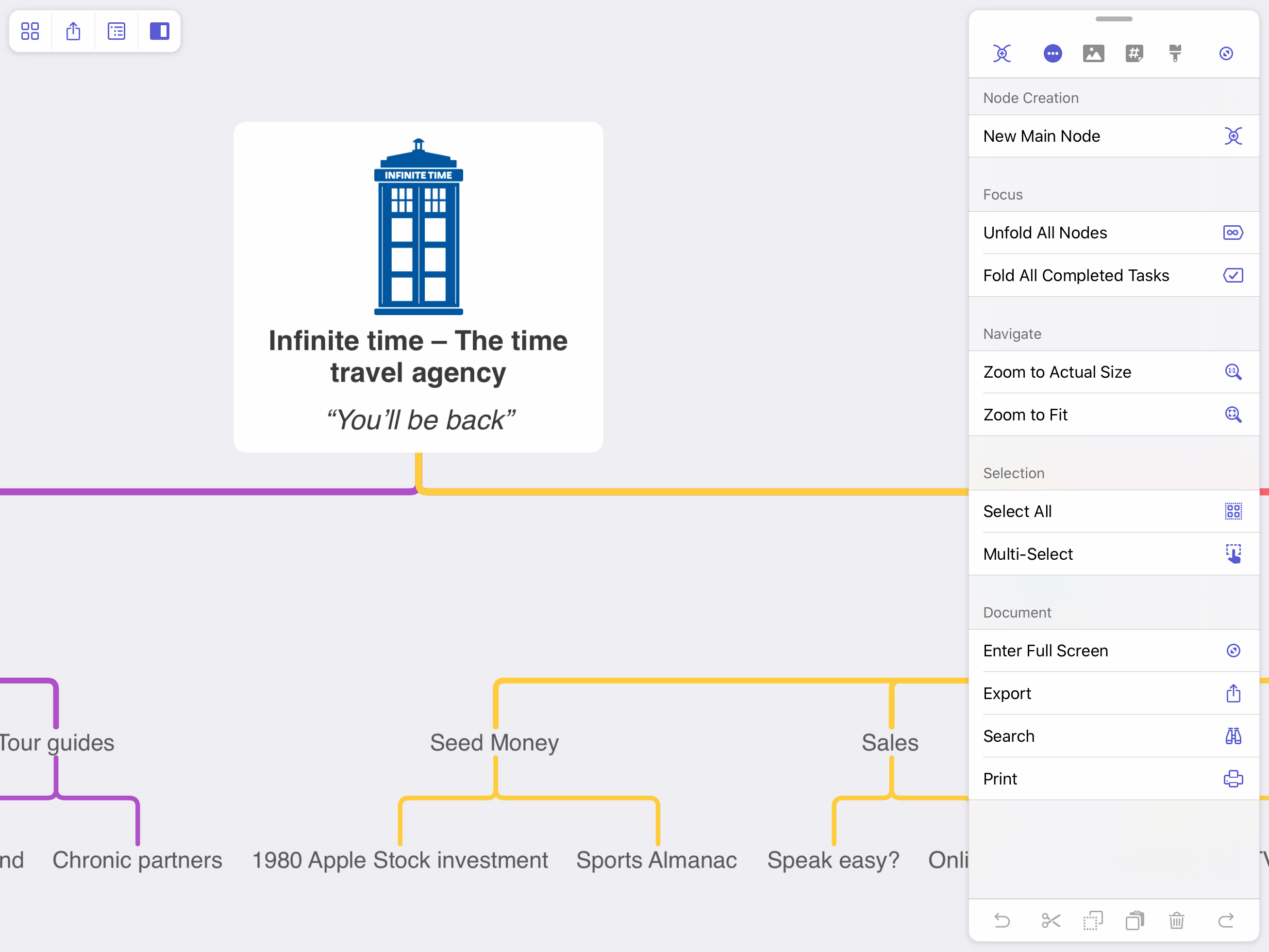 Having spent the best part of a grand or more on a tablet, you might want to be productive. You could head straight for Office or Google Docs, but take a look at iPad-specific fare first. Smash out ideas with MindNode (£2.49 per month), plan and write complex texts in Scrivener (£19.99), and make spreadsheets almost fun with Numbers (£free).
8. Make yourself appy
Arm yourself with top apps to unleash your inner creativity and showcase the sheer power of your iPad. (Or just noodle about and pretend you know what you're doing.) Here are three of the best.
Pixelmator Photo (£4.99): Cheap as chips but eye-poppingly effective, this app uses AI trained on millions of pro photos to sort snaps with a tap. Want more control? Crack open the slider-packed sidebar.
Korg Gadget (£38.99): Apple's GarageBand is great, but Gadget goes the extra mile, packing your iPad with tons of configurable miniature synths, samplers and drum machines. Ideal for budding Kraftwerks.
LumaFusion (£28.99): Desktop-grade video editing on iPad? Yep. LumaFusion combined with iPad Pro chews through 4K footage, and the app has all the controls and effects you need for YouTube superstardom.