Everything you need to know about Zoom and Houseparty rival Messenger Rooms
Get a room.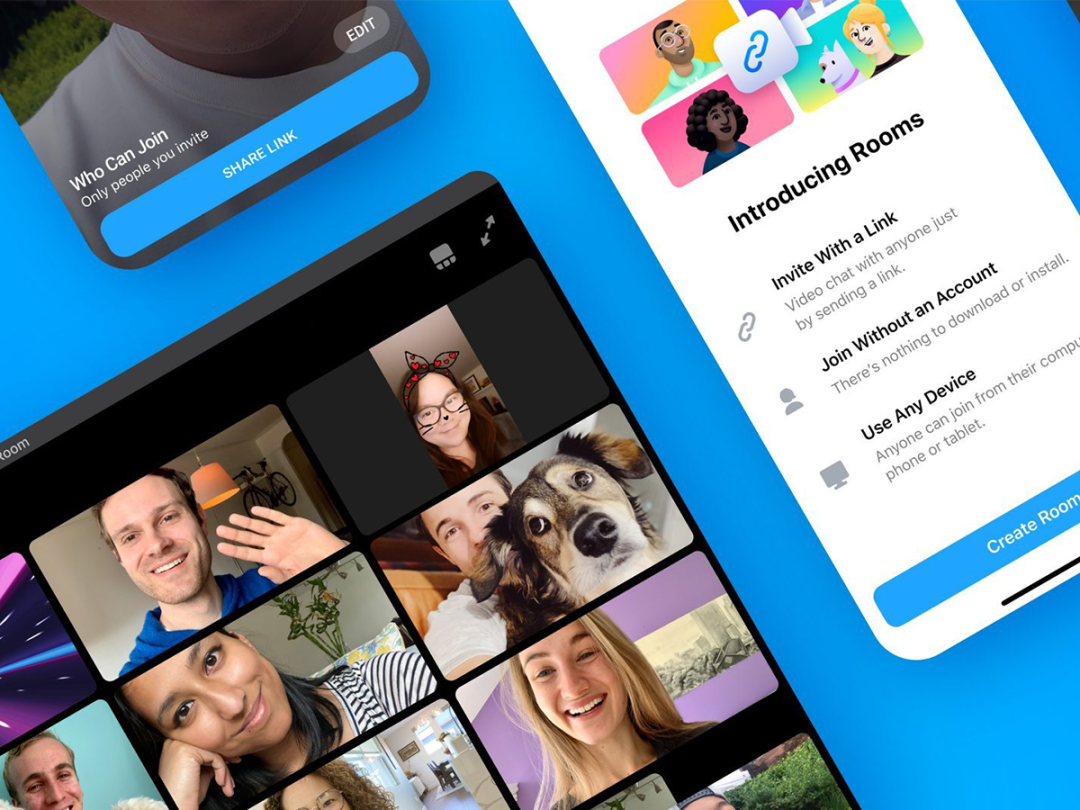 Lockdown has changed the world. Friday night bar crawls have been replaced with pyjama-clad nights in, sweat-inducing gym sessions are being supplanted by once-a-day jogs, and banana bread is having a bigger comeback than Robert Downey Jr. It's a brave new world, and despite the fact that we're more apart than ever before, we're also spending more time together online. 
Video calling apps, for instance, have experienced a mini-renaissance as virtual pub quizzes and game nights become the norm, connecting people while helping them protect others by staying home. Houseparty, Skype, and Zoom have all become household names over the past few weeks, and now Facebook is looking to join the party with a new platform of its very own.
It's called Messenger Rooms, and like its competitors it'll allow a group of users to chat face-to-face without breaking quarantine.
At this point, you might be struggling to get excited about yet another video chat service, but Facebook has a few tricks up its sleeve that makes Messenger Rooms worth caring about. Here's everything you need to know about the platform.
1) It won't require any extra downloads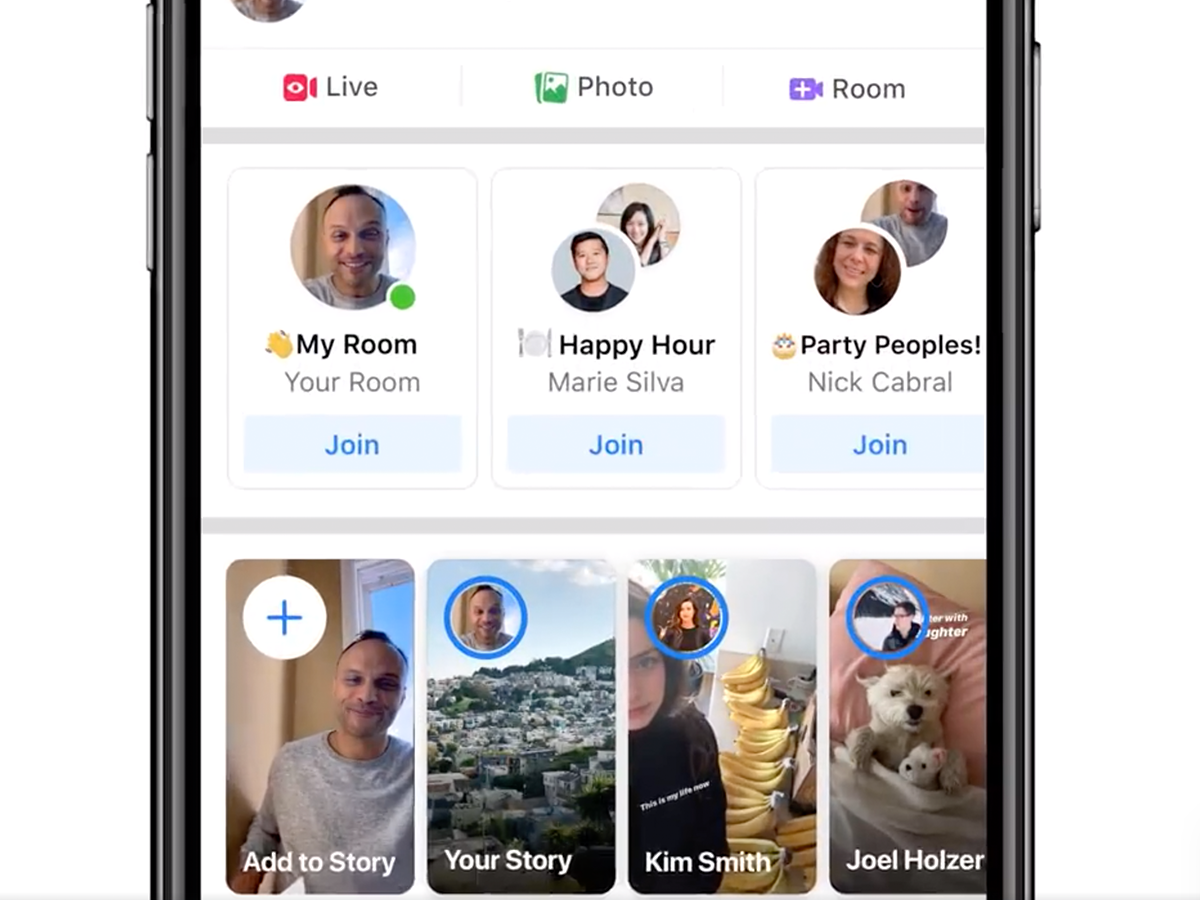 Unlike Zoom, Houseparty, and Skype, Messenger Rooms won't take the form of a standalone app, which should make it a tad more accessible to the billions of people that already have a Facebook or Messenger.
Indeed, Facebook has explained that users will be able to create a room straight from Messenger or Facebook, whether that's the old-school desktop experience or the mobile app that we imagine is already sat there on your phone. Shortly after launch, Facebook also intends to make it possible to open rooms from within Instagram Direct, WhatsApp and Portal too, so there'll be plenty of options for all you chatterboxes.
2) There'll be quirky features for some users
Not all versions of Messenger Rooms are born equal, however, and those accessing the service through the Messenger app will be treated to fancy AR effects and AI-powered features like mood lighting and 360 backgrounds. So, if you want to muck about with all of those nifty features and strut around in a pair of virtual bunny ears, be sure to download Messenger on your tablet or smartphone.
3) You don't need a Facebook account to join in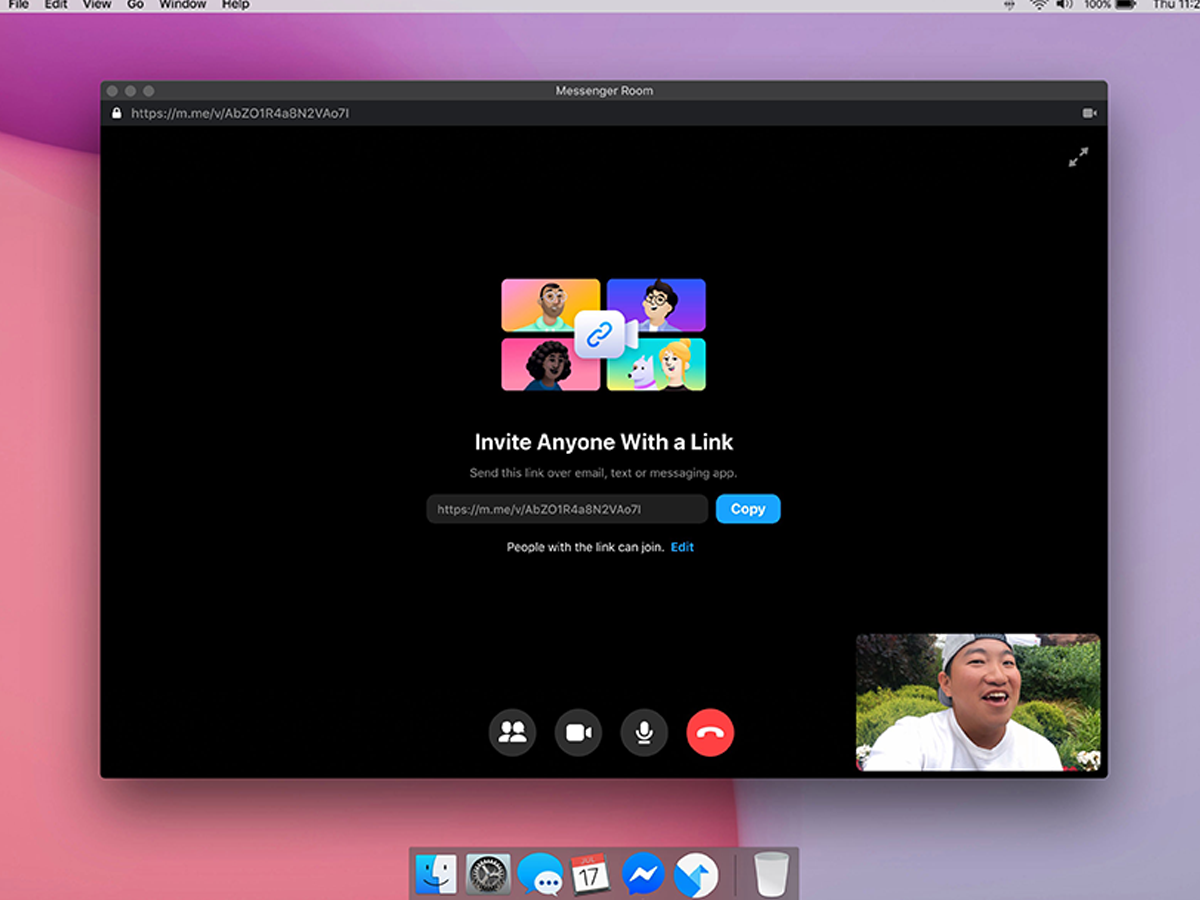 Facebook will has pledged to open Rooms up to everyone, including those that don't have a Facebook account. That might sound like a small detail, but it means older family members and friends who perhaps haven't been introduced to the wild world of social media can join in the fun without having to go through the finicky process of signing up.
To bring non-Facebook users in on the action, hosts will be given the ability to invite people using a link that can be sent out via text, email, or another messaging app. Once the recipient hits the link, they'll be pulled into the chat like Dorothy being swept off to Oz.
4) There's room for 50 people, and no time limits
At launch, Messenger Rooms will support video chats with up to 50 participants. That's less than the 100 person limit offered by the free version of competitor Zoom, but significantly more than the eight-person limit imposed by gaming-themed rival Houseparty.
Unlike Zoom, however, Rooms won't feature time limits on chats and meetings. That's a big win for the newcomer, as it'll let users chew the fat all night long or host a truly epic pub quiz without having to switch rooms umpteen times.
5) It's been created with privacy in mind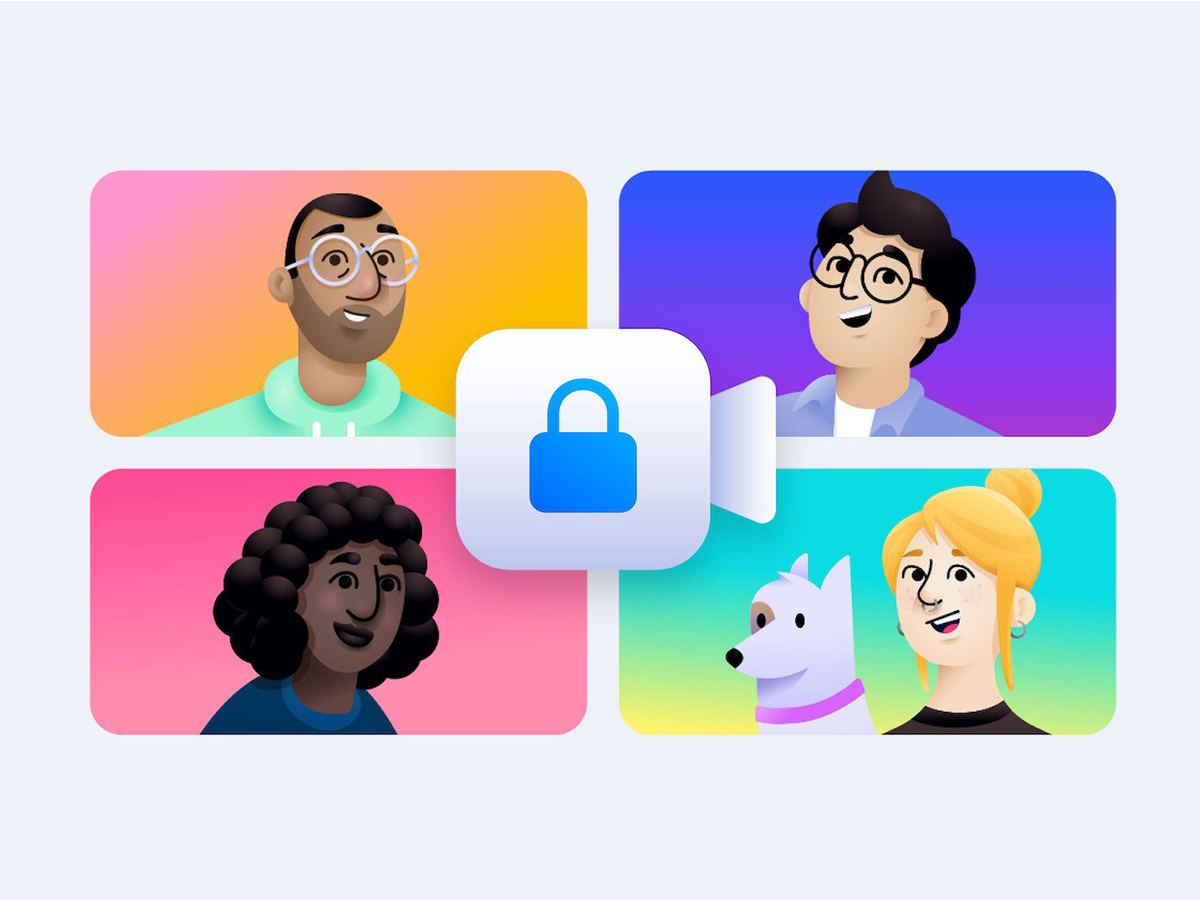 Evidently keen to make a good impression when it comes to privacy, and to prevent unwanted guests from 'zoombombing' your weekly meet-ups, Facebook has implemented a number of security features into Rooms.
For starters, room creators will be able to control who enters the chat by locking or unlocking the room once a call begins. They'll also be able to remove participants from the room, at which point it will lock automatically to prevent them from re-entering.
Participants, meanwhile, will be given the power to report rooms they believe violate Facebook's community standards, or block someone on Facebook on Messenger to stop them from entering the same room as them in the future.
Facebook has also stressed that it doesn't watch or listen to audio or video calls, although it's worth noting that Rooms won't be end-to-end encrypted at launch, so you'll have to take the social media giant's word for it at this point.
6) It's launching very soon
In a blog post uploaded on April 24, Facebook explained rather vaguely that Messenger Rooms will be rolled out in "some countries this week" before expanding "to the rest of the world in the coming weeks."
Although a list of precise launch dates for different regions is notably absent from that announcement, we imagine Rooms will be available in most large markets like the U.S. and Europe by mid-May at the latest, purely because Facebook will be keen to capitalise on the swathe of consumers that are currently stuck at home because of social-distancing.