Face-off: the 9 best free video calling apps for smartphone and desktop
Don't be antisocially distant: see your fam and friends for free with these video chat apps
Bingeing on snacks and series might do something to stave off lockdown boredom, but only the love of friends and family can truly keep you sane in such uncertain times.
Feeling far away from your nearest and dearest? Don't let social distancing deprive you of quality time: use one of these free chatting apps to share the love another way.
From group video calls to one-on-one conversations, each of the options below lets you connect with the important people in your life without paying a penny. What's more, most work on iPhones, Android devices and the web, too, so your whole squad can join the call.
So, whether you fancy a catch-up with your crew or want to try a rabbit filter on an unsuspecting relative, download one now for a welcome dose of human contact.
Skype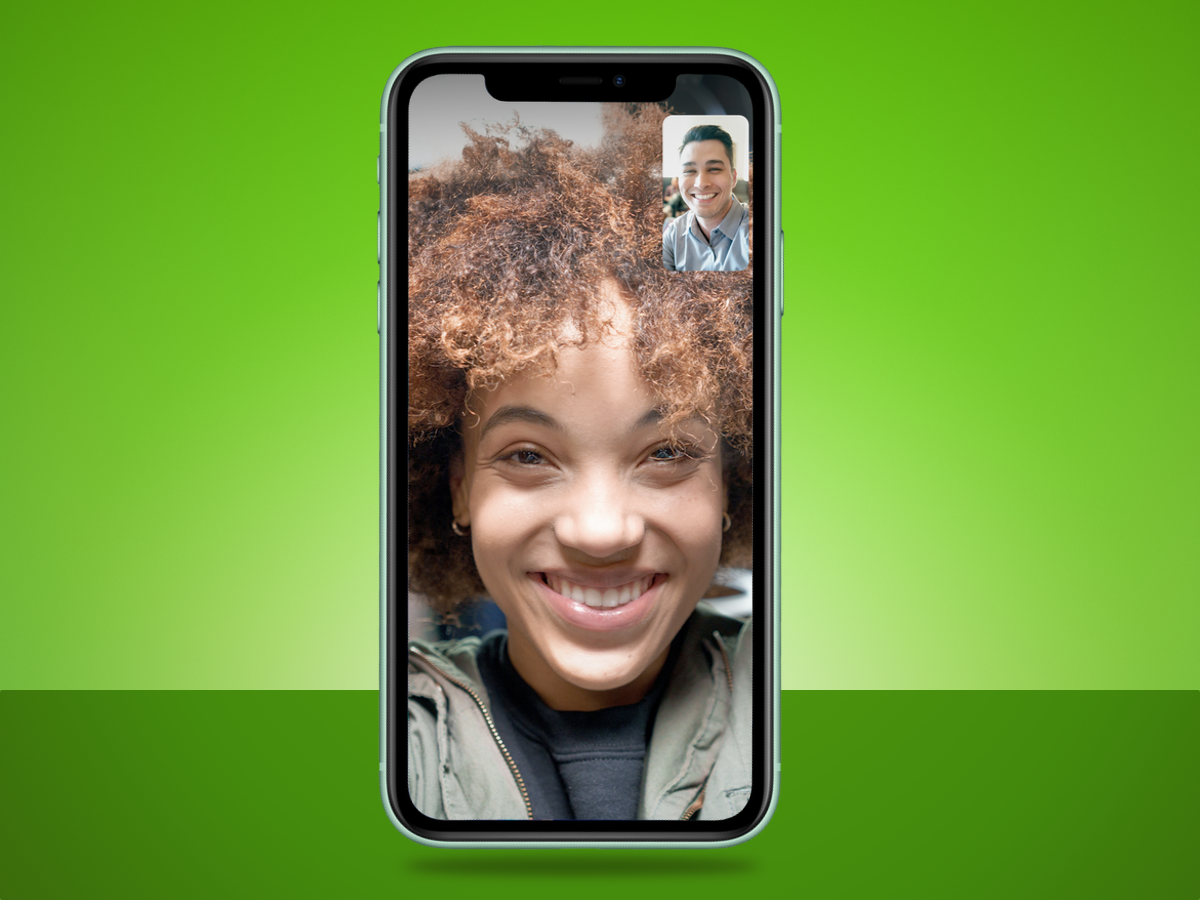 The original video calling app, Skype has long since become a synonym for face-to-face chats online – and for good reason. Still one of the best options for cross-platform comms, Skype works on smartphones, tablets, PCs and Macs, as well as pretty much anything with a web browser.
More than that, it offers a raft of free features that make it great for both work and play: group video calls for up to 50 participants, screen sharing for easy desktop demos and even the option to blur out your background – so your boss won't know that you're joining the virtual weekly meeting from your safe place (the shed).
You can even add credit to call real phones around the world at competitive rates – perfect if your mate's data pack is done.
Google Duo
Heard of Hangouts? Duo is also made by Google, but it ditches the messaging element in favour of a focus on quality video calls.
Built simple for all sorts of devices, Duo is designed to stream easy on mobile, web and Google Nest kit. Up to 8 faces can join at once and all calls are end-to-end encrypted, so no baddies can spy on your plans for a virtual picnic.
Always ready to go? Enable the Knock Knock feature and the person you're calling will see a live preview of your lovely mug before they pick up. If they don't answer? Leave them a quick video message, presumably asking why they ignored you when you know they're spending the lockdown at home on the sofa.
WhatsApp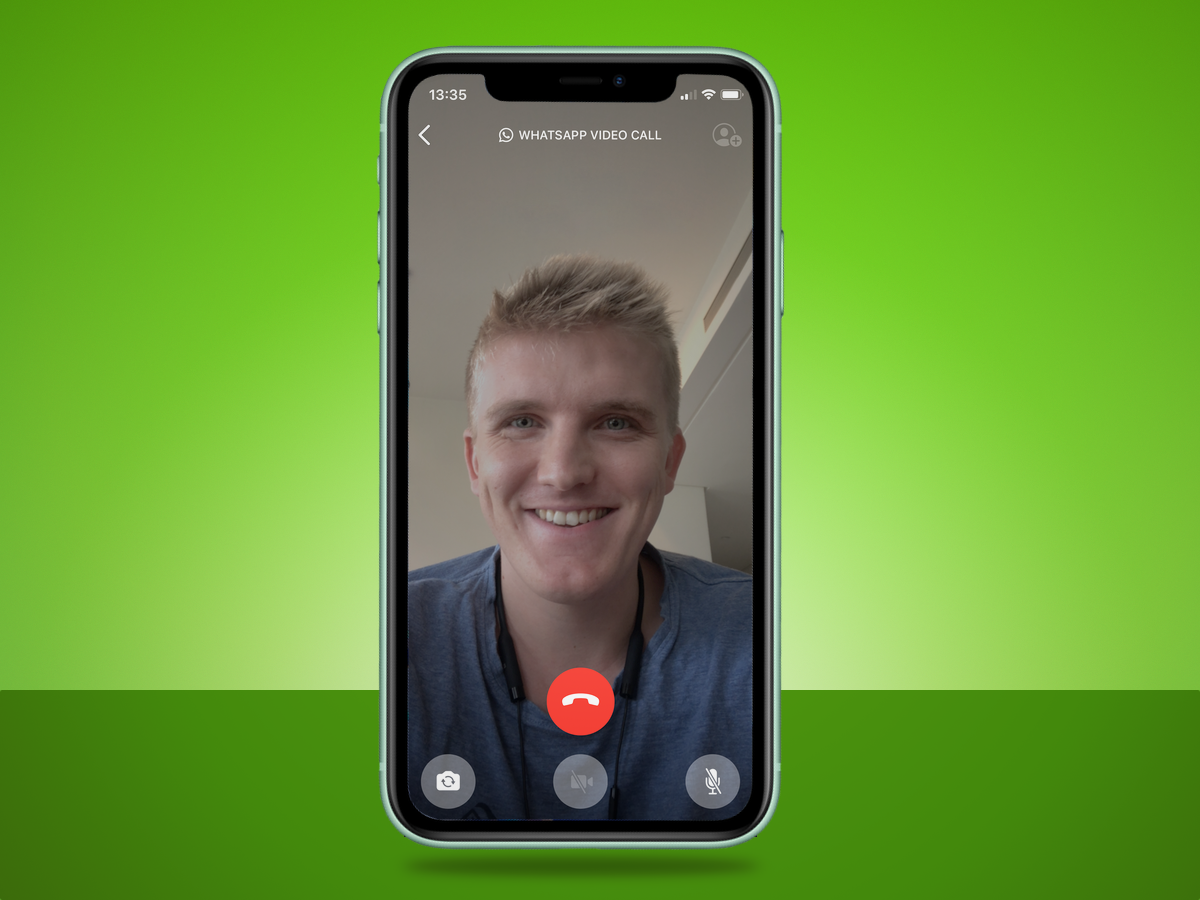 Want social interaction beyond those little blue ticks? WhatsApp might be one of the world's favourite messaging apps, but it's also a winner if you want to see your pal's pretty face in real time.
Straightforward but effective, WhatsApp keeps video call features to a minimum, ditching filters and advanced settings in favour of a reliable connection that works well even when your signal is poor. Other than that, you can mute your mic, switch to the back camera or drop video altogether to make it a voice call.
Tap the video camera icon in a chat for a one-on-one call, or do the same in a group for communal convos with up to three buddies. It's all free and works on a huge range of mobile phones. All you need to get started is the other person's phone number.
Houseparty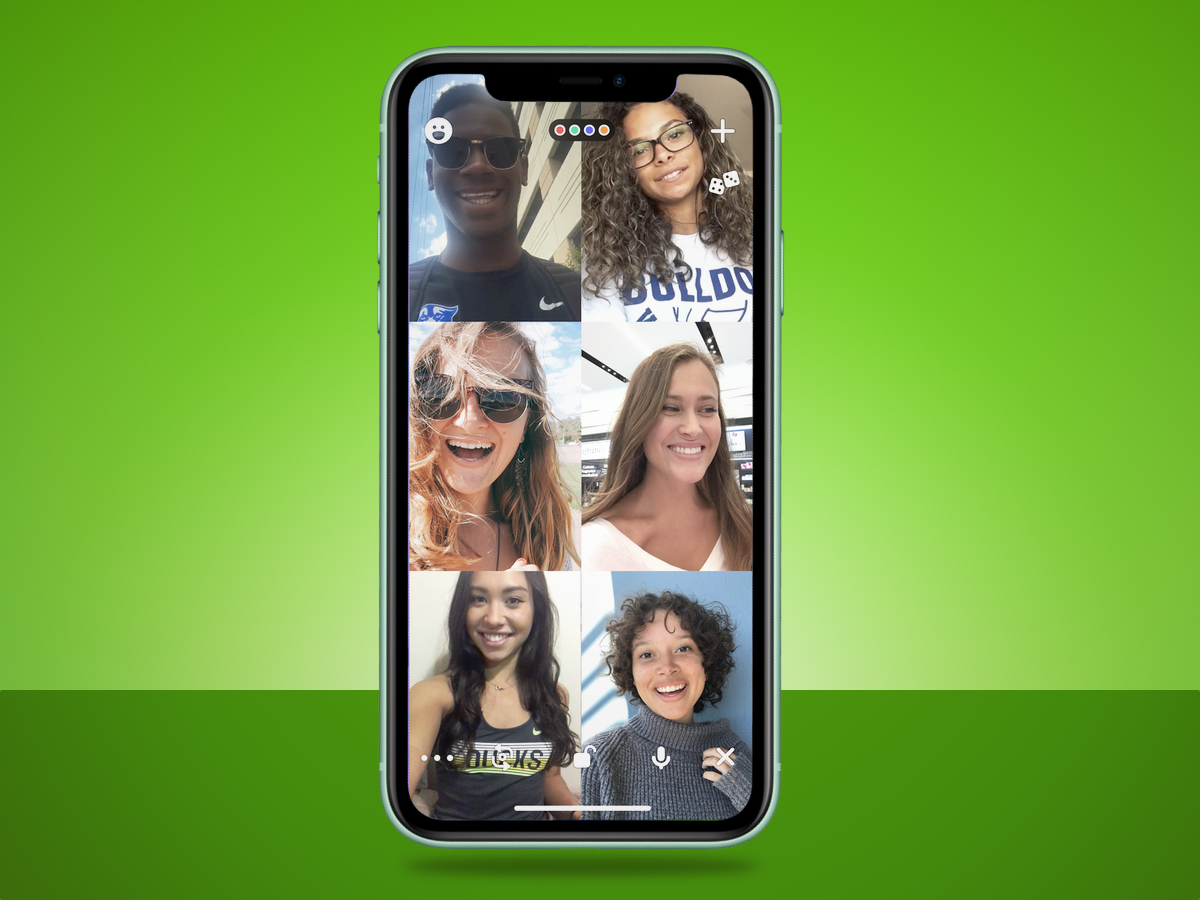 Hankering for a house party but stuck in self-isolation? Nose in on conversations from the comfort of your home with Houseparty.
A video calling app with a difference, Houseparty alerts you when your friends are online and lets you strike up a chat. So far so simple, but the twist is that your mates (and their mates) can spontaneously drop in on your calls as they please – and you can do the same to them.
Soon enough you'll be nattering with randoms like it's a real domestic shindig, except instead of your friend's sticky kitchen counter, you're sitting on the sofa in your dressing gown. Still drinking a mojito.
Up to eight people can join a party at any one time, with the option to start games or share your screen if the banter dries up. When it's time for a midnight DMC? Lock your chat to keep drop-ins out.
FaceTime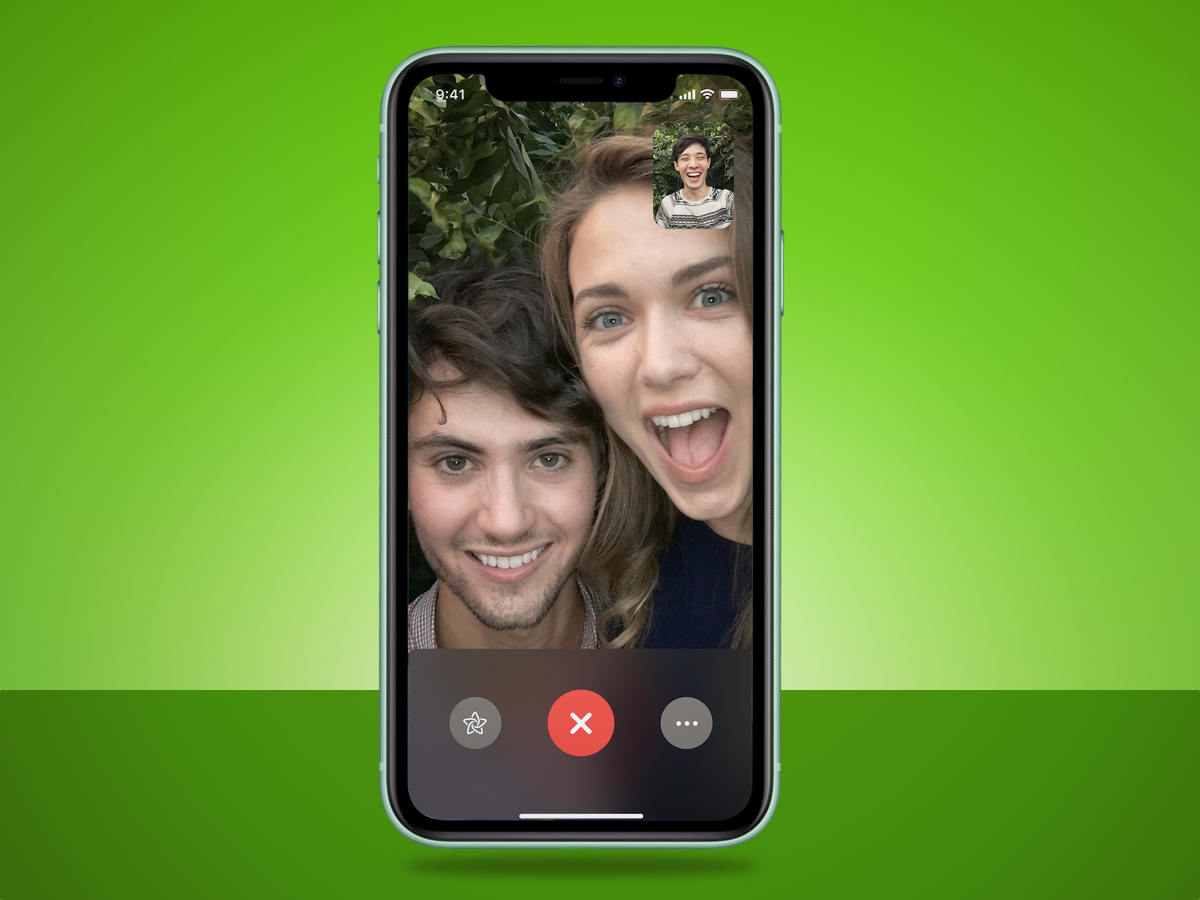 What's better than video calling 31 of your iPhone-owning friends at the same time? Calling those same 31 friends while replacing your face with a cartoon poo.
Such is the fun you can have with FaceTime, Apple's official video chat app. Bundled free with iPhones, iPads and Mac machines, the app lets you hit up any phone number or email address associated with an Apple ID.
An uncomplicated approach makes FaceTime a cinch to use even for first-timers, but there's also the option to mix things up with stickers or, if your iDevice is new enough, to transform your face into an animated emoji that mirrors your expressions. Think unicorns, puppies and, yes, a poo.
Get FaceTime (£free) / iOS
Facebook Messenger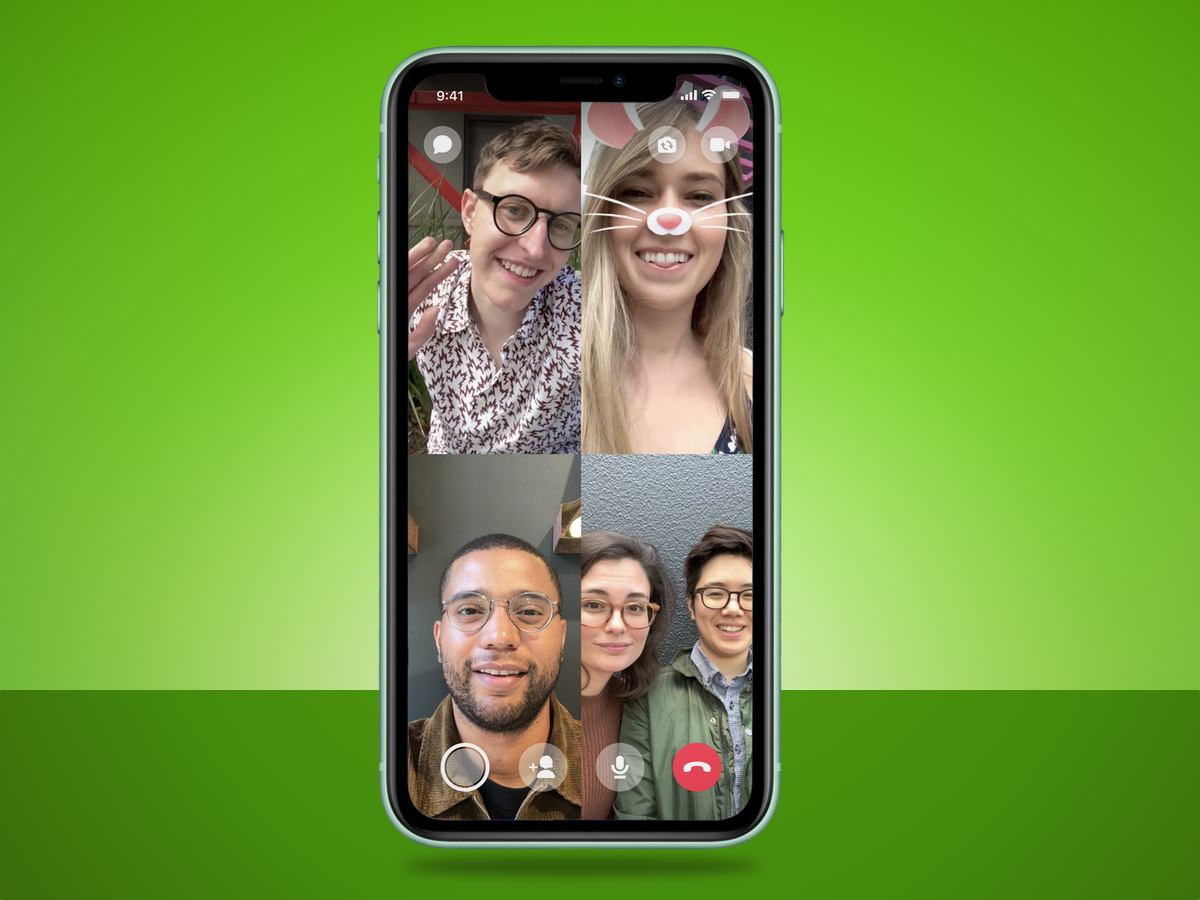 Remember when communicating through Facebook was limited to posting public quips on the walls of your peers? Things have come a long way: not only is Messenger now a standalone app, but it's a fully fledged social platform in its own right – video calling included.
Hit the video camera icon in any chat and you'll be able to have a high-definition face-to-face chinwag with up to eight mates at the same time. Not entertained? Try one of the countless interactive features – from games where you munch flying hamburgers until you get fat, to filters that make you look like a mouse. What japes.
You don't need a Facebook account to sign up and you can even call your mates without their mobile numbers. Simply download the app or log in online to get things started.
JusTalk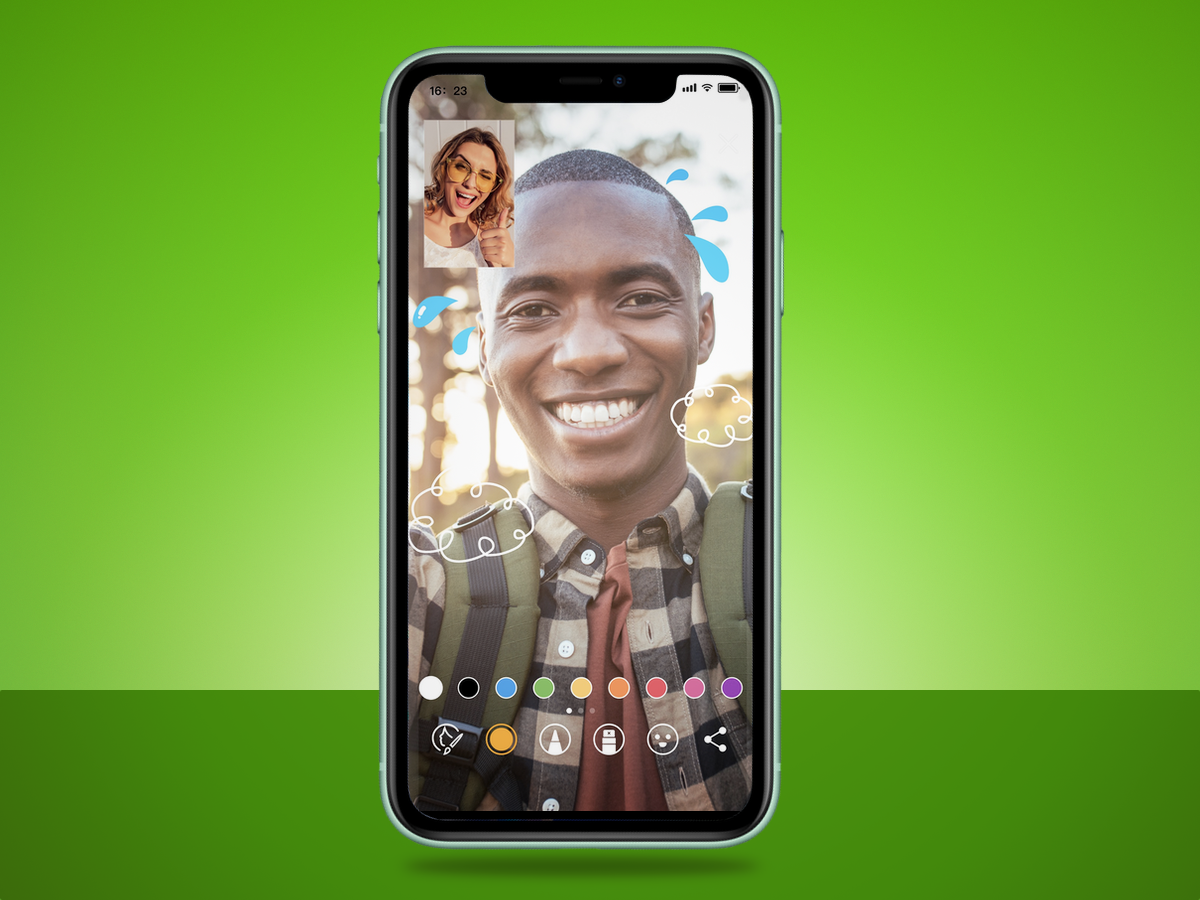 If your boss suggests 'just a talk', it's almost certainly the opposite. If your mate suggests JusTalk, on the other hand, they probably just want to draw on your face.
Offering free video calls for groups of up to 50, JusTalk promises to mix up the work chat with games, stickers and the option to virtually doodle on Dave from legal while he drones on about data protection.
Calls are both data efficient and end-to-end encrypted, while a Premium subscription improves call quality and removes ads. Burning the midnight oil? Enable the night vision mode to light up your background.
Viber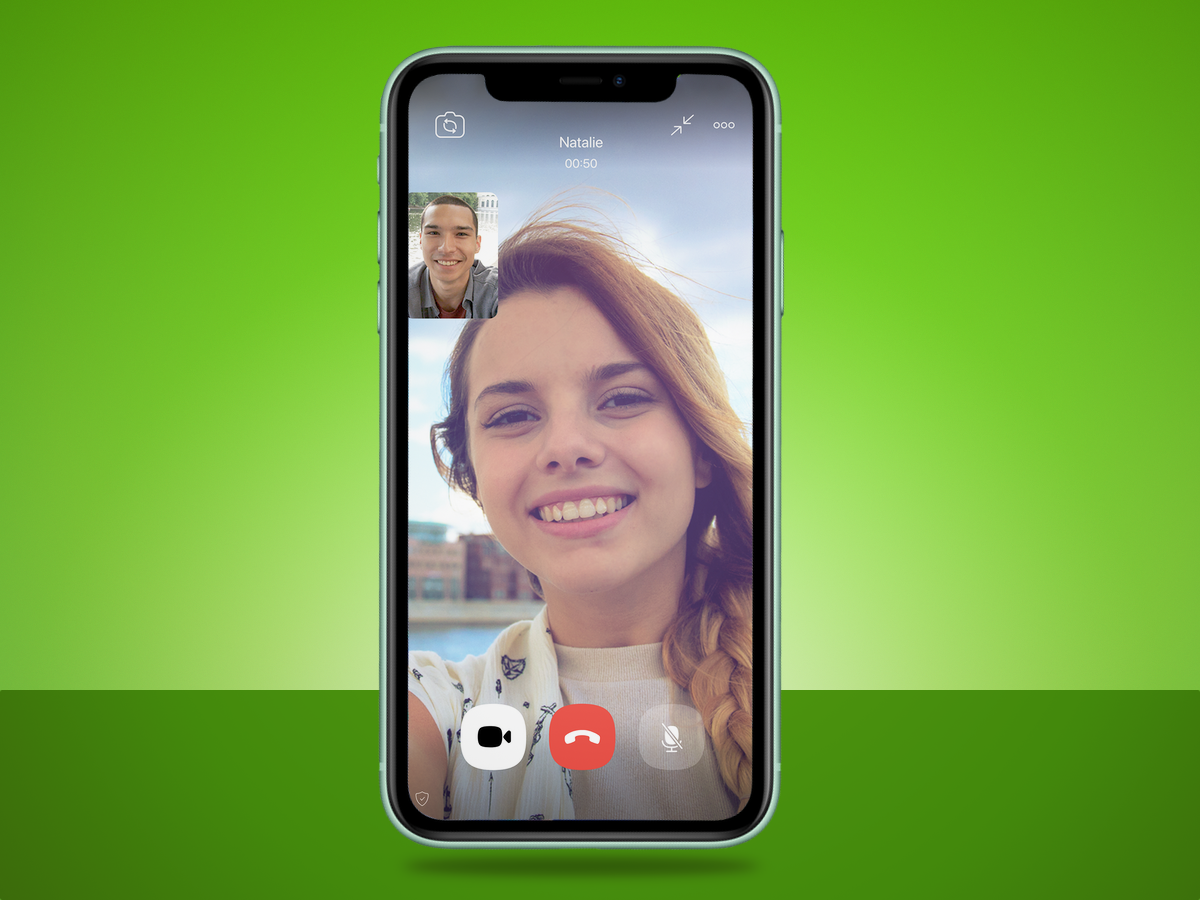 Your sticker game might be lit, but it's hard to vibe with bae when they're stuck three streets away. Don't be salty: swerve self-isolation the virtual way with Viber.
Besides groups, GIFs and self-destructing secret chats, the WhatsApp rival also offers easy video calling at zero cost. Go one-on-one with a single friend, or get five faces on the phone for instant squad goals.
One friend not so woke? Shell out for Viber Out to dial landlines, international numbers and anyone without an account. No JOMO.
Zoom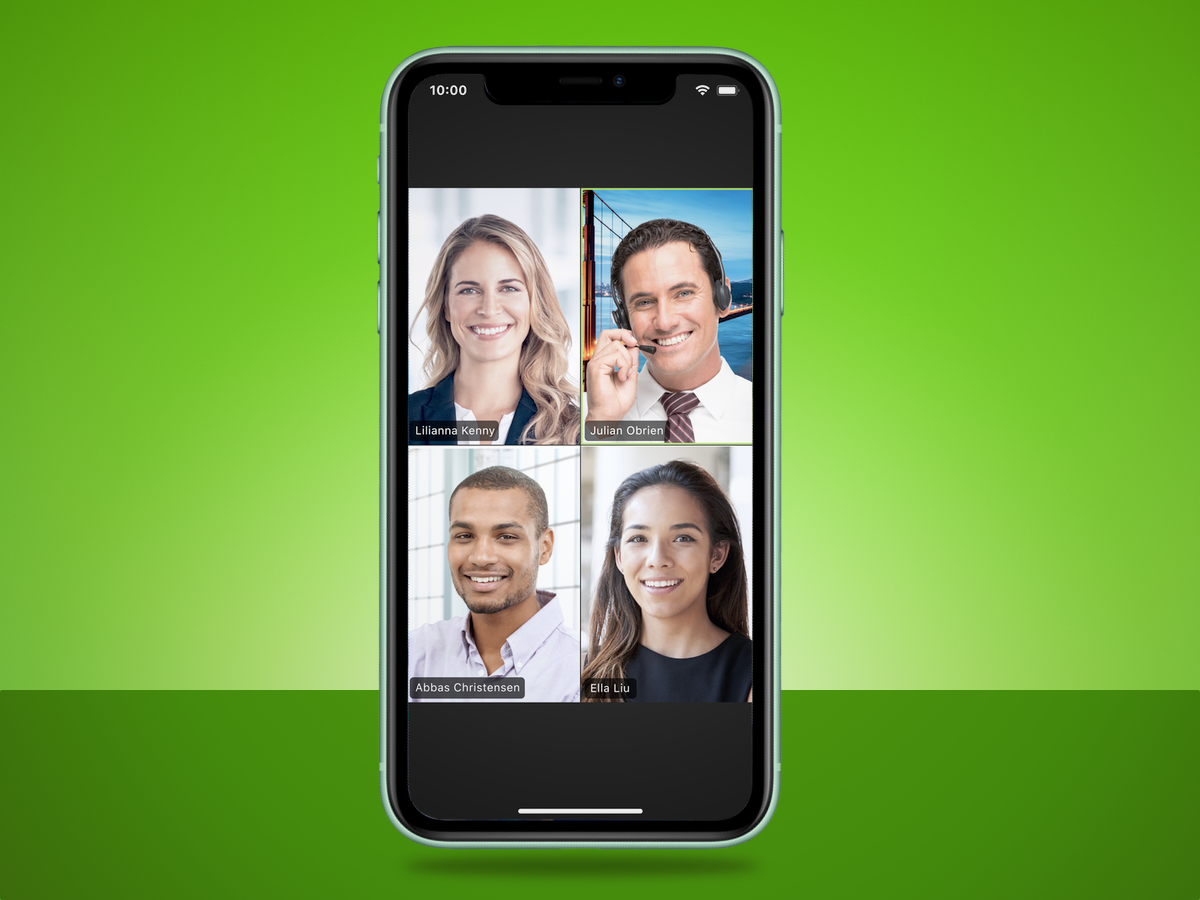 Need to host a conference call from your home office? Don't pay for participation: Zoom's a boon for quarantined teams.
There are several paid plans, but the most basic one is free and bags your gang a whole host of conferencing features. A whopping 100 people can dial into the same video call, with handy tools including simultaneous screen sharing and virtual backgrounds (ideal for hiding your inappropriate wall art or, you know, pretending you're actually on the call).
Video quality is limited to 720p on the complimentary tier – more than enough for most – while calls can only be 40 minutes long. Which is probably a blessing in disguise.