Christmas Gift Guide 2018: 15 gift ideas for drinkers and alcohol lovers
Thirst-quenching presents for fans of every tipple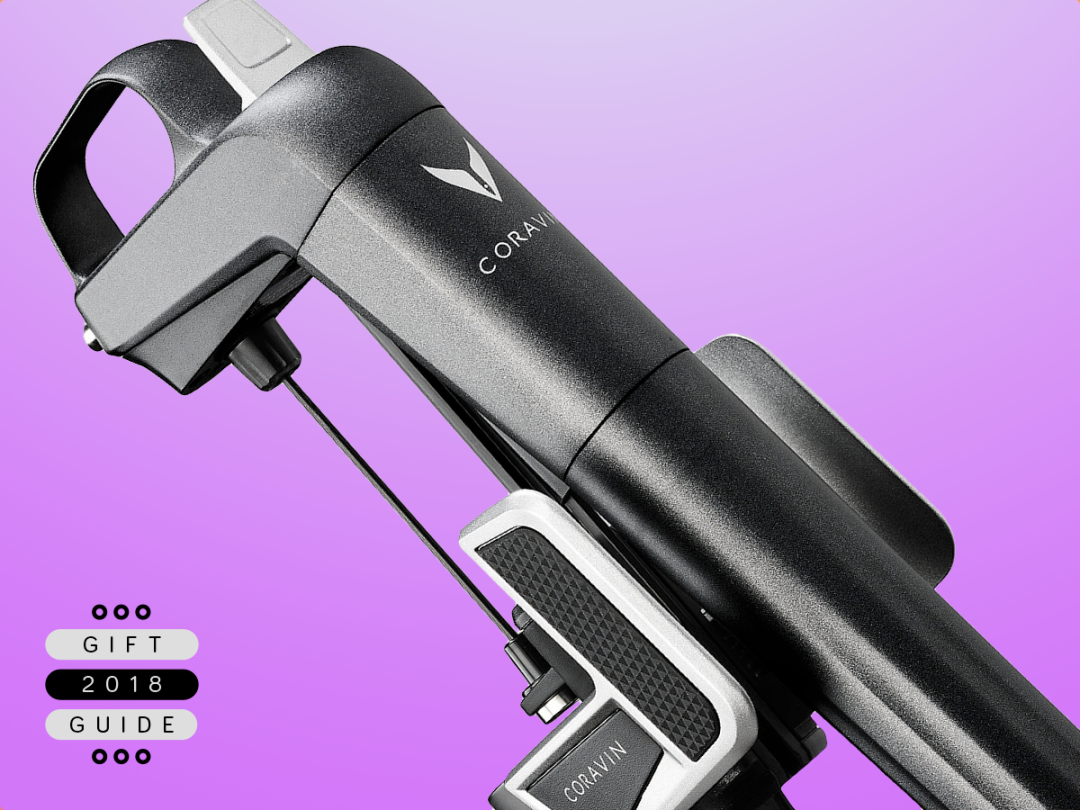 Christmas and drinking go together like, well, mistletoe and wine. But what do you buy for the festive boozehound in your life?
We've mulled it over and, after sampling a perfectly acceptable quantity of Winter Pimm's, have ordered a round of intoxicating presents for your responsible consumption.
'Tis the season to be jolly, after all, and there's nothing like a pint of home brew to get Santa rosy in the cheeks.
More Christmas gift ideas
Looking for something different? Our full Christmas Gift Guide 2018 hub page has categories to suit every taste, budget and interest.
See more Christmas gift ideas here
Reusable Cocktail Straws (£20)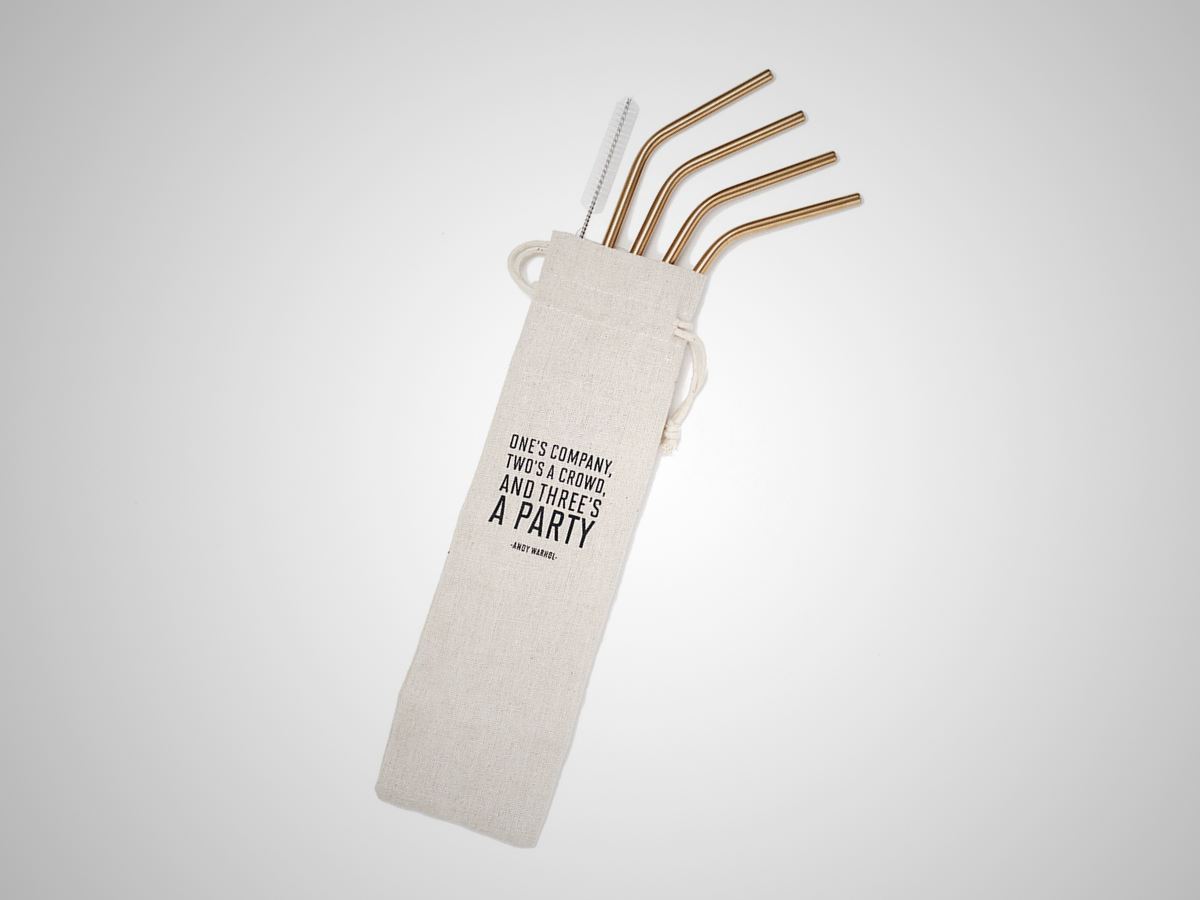 Waking up with a crushing sense of guilt on New Year's Day is nothing new – but it's your plastic straw habit that should have you troubled, not what you did after that fifth Caipiroska.
Keep your cocktails ocean-friendly with these copper drinking straws, which have the double benefit of being reusable and looking far superior to your average suction tube.
Grow Your Own Craft Beer (£10)
At £6 a pint, a craving for craft beer can soon leave you destitute, able to afford nothing but cheap tinnies and nan's homebrew.
For a more affordable fix, pick up this grow-your-own kit from Firebox: packed in a biodegradable cube, simply nurture it for six months before sticking it in the ground. The pot will then break down into organic fertiliser for your budding hop plant and, before long, you'll have all you need to get brewing. Well, except yeast and barley, which you have to buy separately.
Sagaform Whiskey Stones (£18)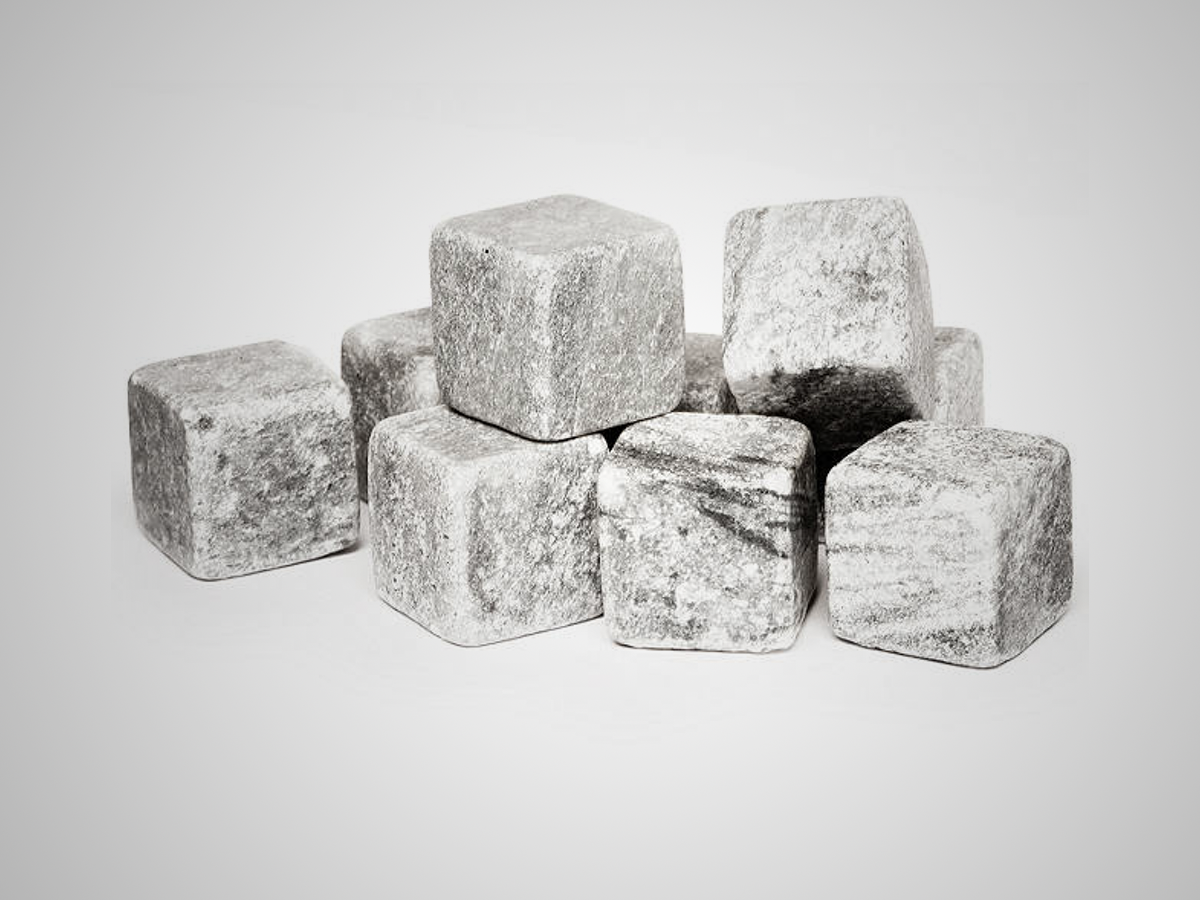 Whisky on the rocks? Get literal with your liquor with these reusable granite cubes: store them in the fridge and, when it's time to dish out the dram, simply plop a pair into your selected single malt.
Unlike ice, granite doesn't melt (obviously), so you'll get chilled tipple without that dreaded dilution. Just watch your teeth, eh?
Original Stormtrooper Decanter (£22)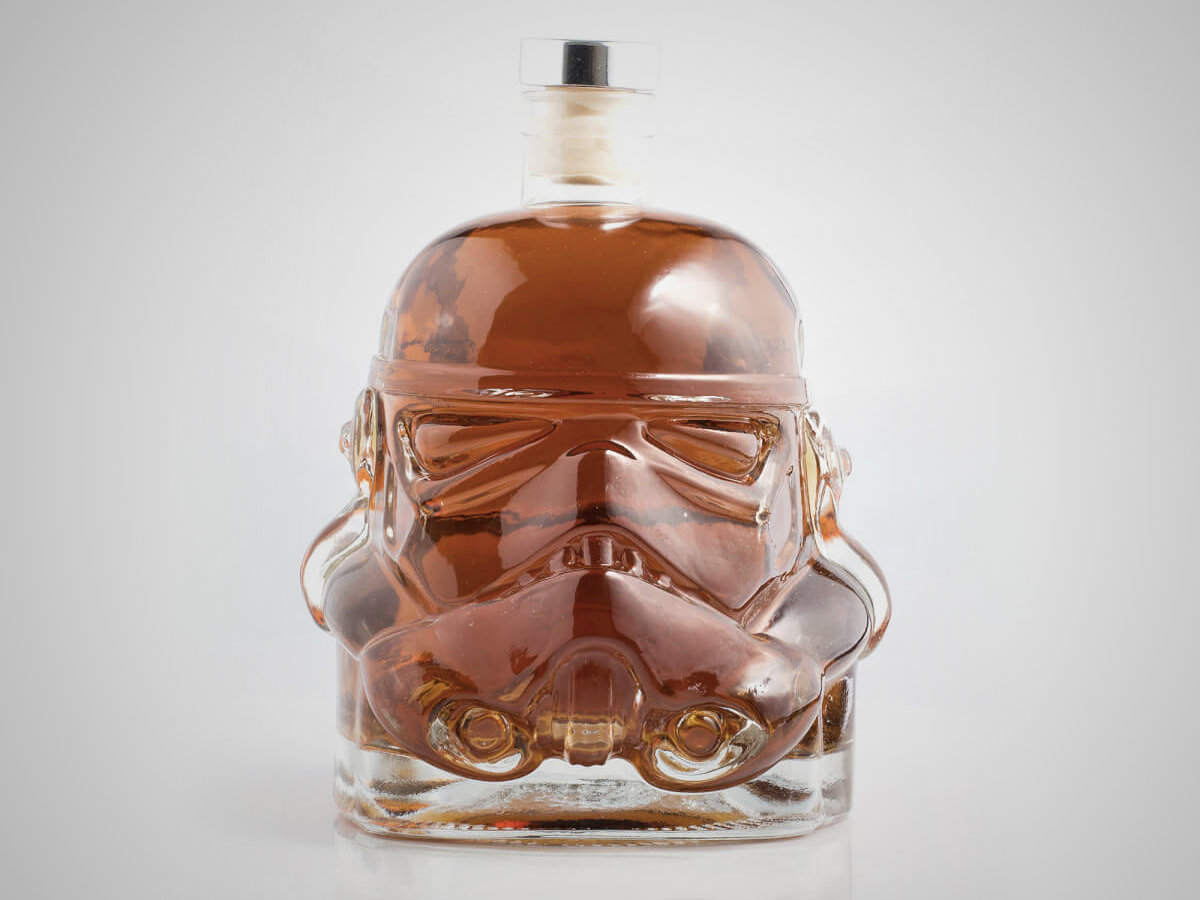 Nothing says "obey" like using your foot soldier's helmet as a decanter. Thing is, that Imperial headwear can get pretty sweaty when fighting Rebel scum – and that's not a cocktail anybody wants.
Keep your liquor undiluted with this 750ml super-flint decanter, based on the original moulds for the Stormtrooper helmets. Fill it with vodka and you'll have a strong force indeed.
Coravin Model Two (£249)
For the relative who owns older, fancier wines than you, Coravin's clever wine needle system lets them pour out a glass without needing to down the whole bottle.
Clamped round the neck, it'll stick a needle through the cork and let them get at their vintage vino. When it's removed? The cork reseals and argon gas prevents the rest of the stuff from going off. Time to raid the cellar.
Brewdog Punk IPA Beer Making Kit (£40)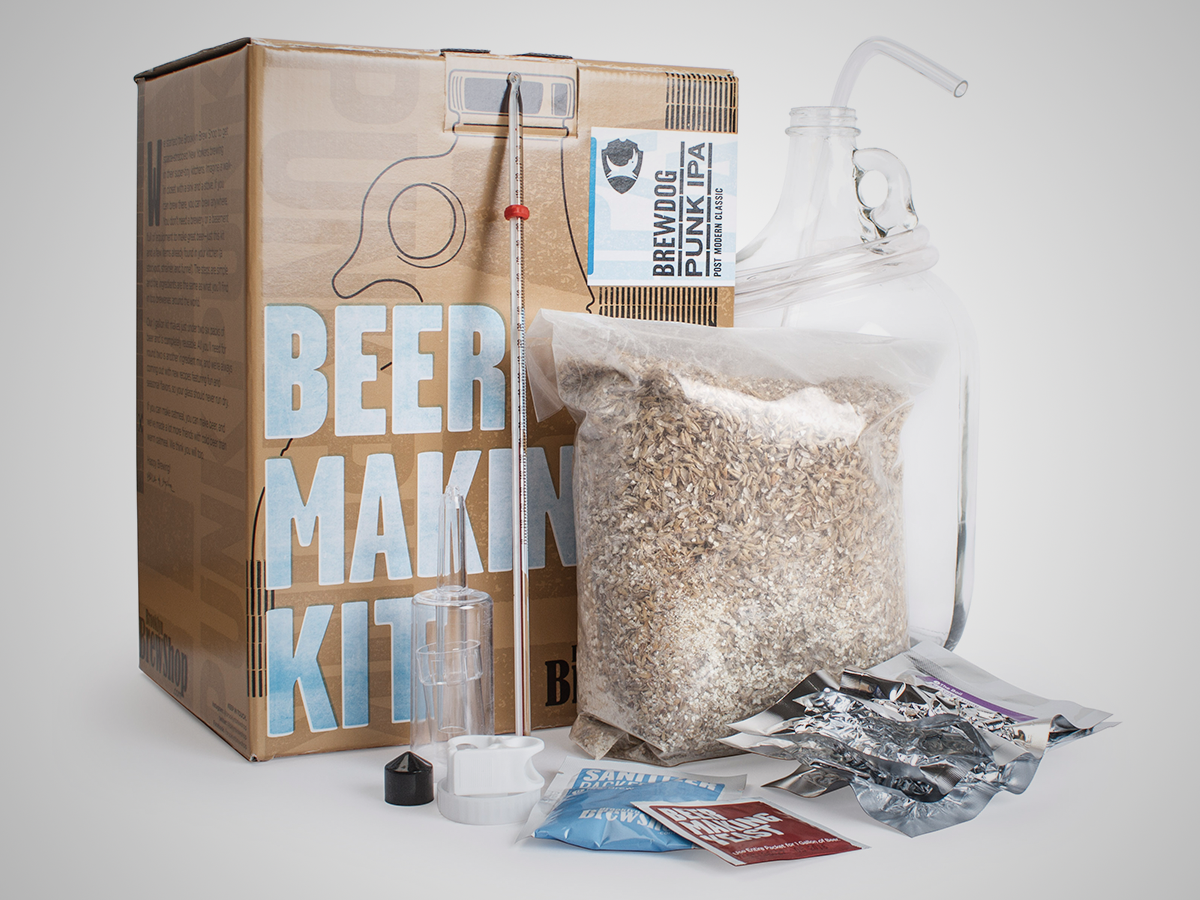 Not beardy or cool enough to apply for a job at Brewdog? This home-brew kit let's you have a crack at making the edgy Scottish brand's craft beer yourself, without heading anywhere near a piercing salon.
Shipped with all of the ingredients you need, kit yourself out with a large pot, funnel, strainer and some bottles (unless you plan on guzzling straight from the barrel) and you'll be all set to make a gallon of the signature Punk IPA.
American White Oak Toasted Barrel (£42)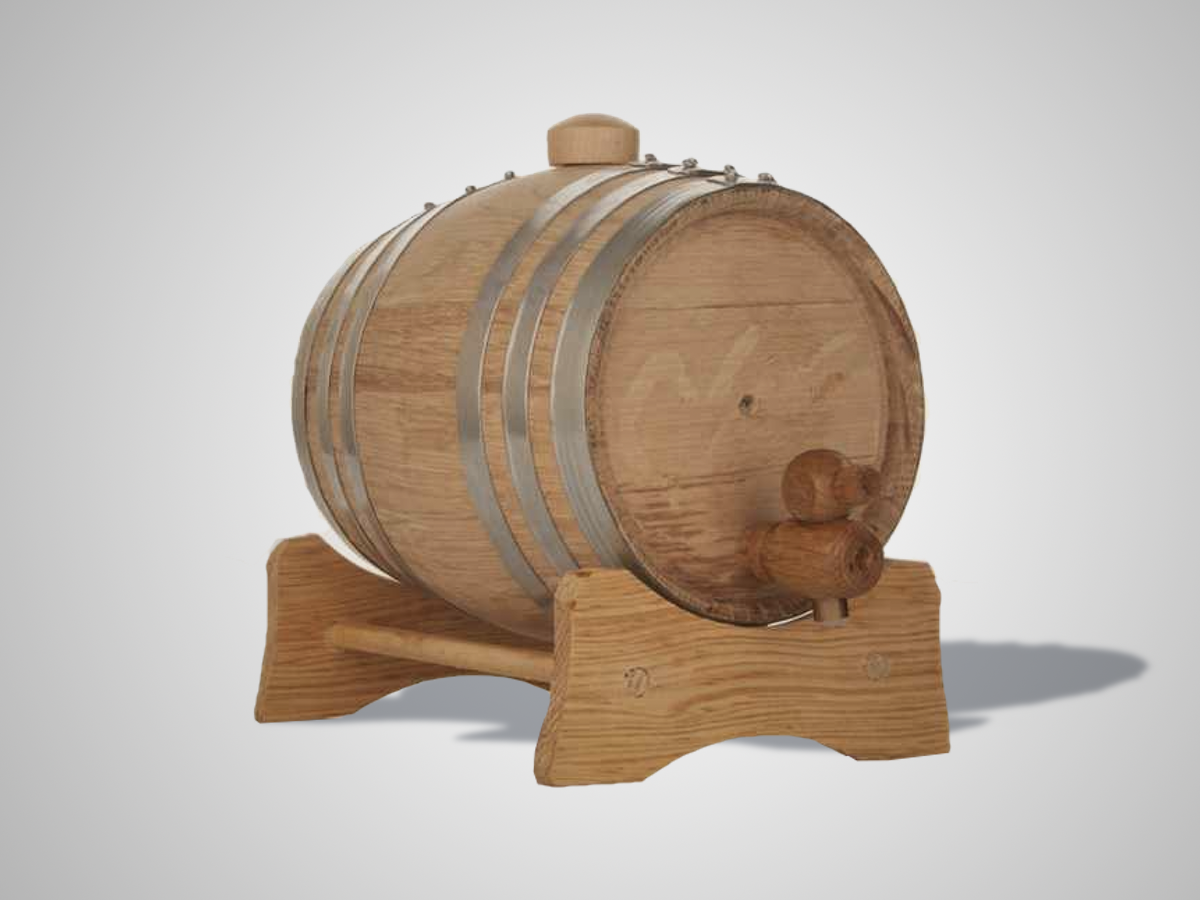 Stuck with some cut-price tipple after a second-rate round of Secret Santa? Stick your budget booze in this barrel for an instant flavour upgrade.
Crafted from forest-fresh American White Oak, fill it with pedestrian liquor, leave it for a week or two and – voilà! – you'll have powerful, oak-aged alcohol out of nowhere.
BruMate Hopsulator Trio (£25)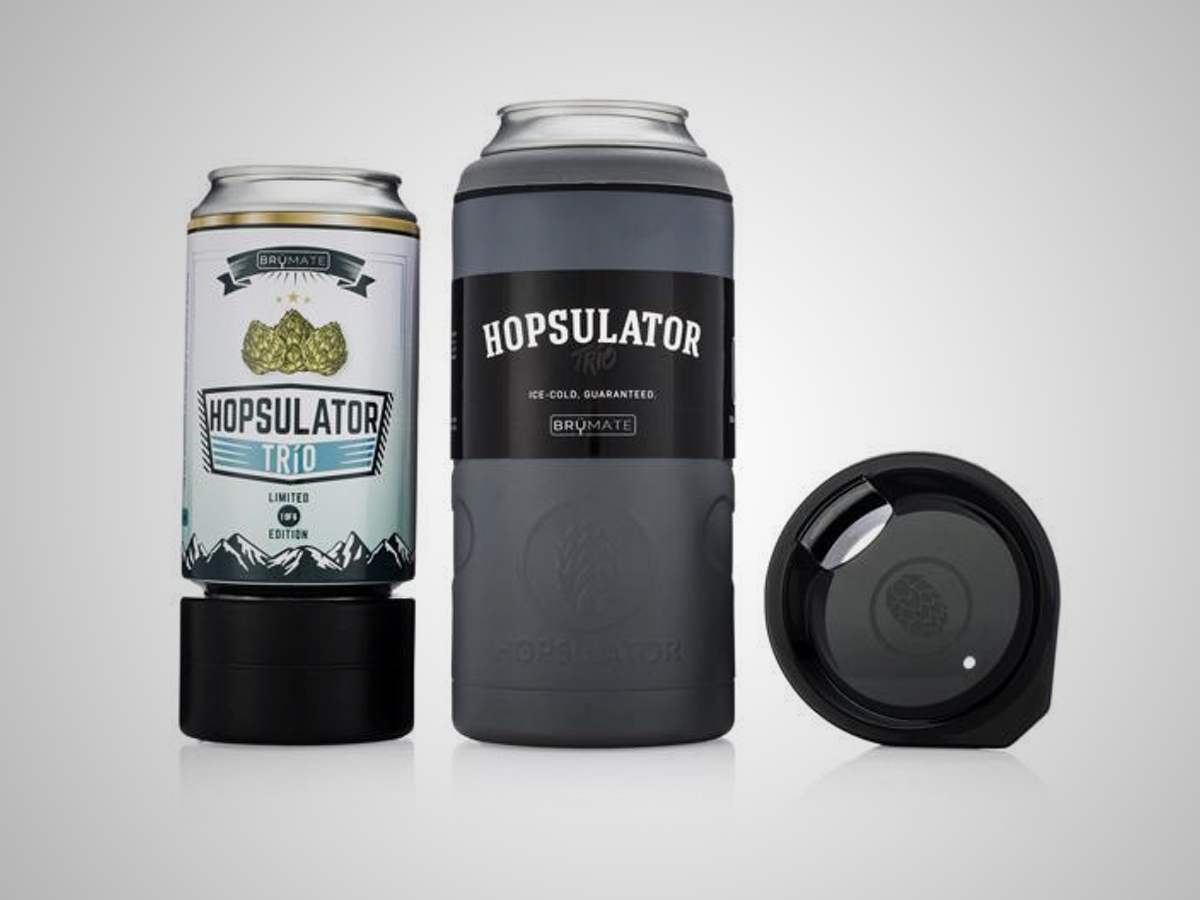 Tepid tinnies might feel like a long-forgotten memory in the chilly depths of winter, but it pays to prepare for that first BBQ of spring.
Still wrapping your beer cans in foam? Upgrade your cooling game with this metal number from BruMate: besides insulating your lager from the heat of your hand, attach the nifty Arctic Adapter to its base and it'll deliver all-day chill.
In the meantime? Stick on the bundled lid and it'll serve as a travel mug for your warming winter beverages.
Pure Perfect Drink Cocktail Scale (£40)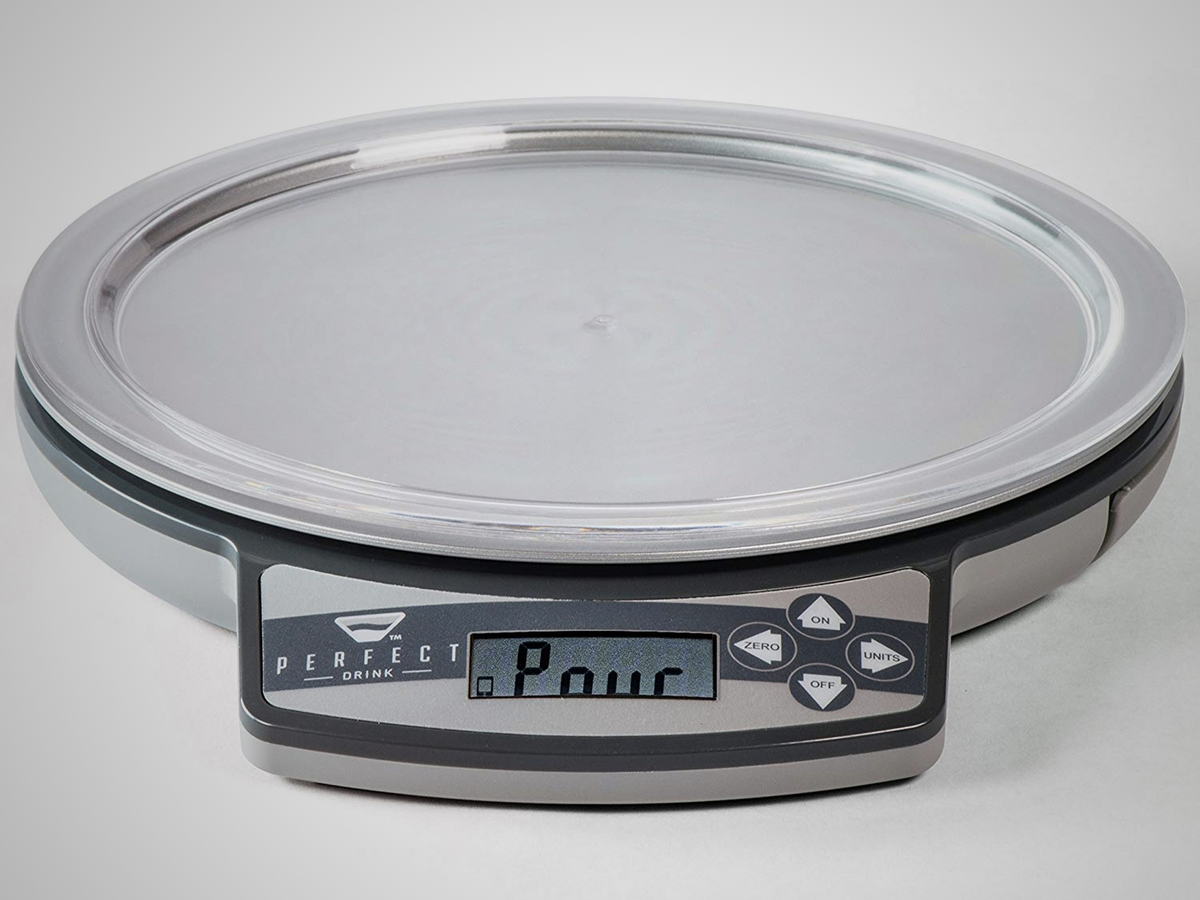 Forget the mid-air flair of a braggadocious Brazilian bartender: the true art of mixology lies in the precision, the careful selection and measurement of ingredients, the order to all things.
Sure, it won't win you whoops of appreciation from all and sundry on the stools, but this connected cocktail scale will have your drinks mixed to perfection. Fire up the app for step-by-step recipes and it'll update in real time as you add every measure. Take that, Pourmaster Pedro.
HonestBrew gift subscription (from £48)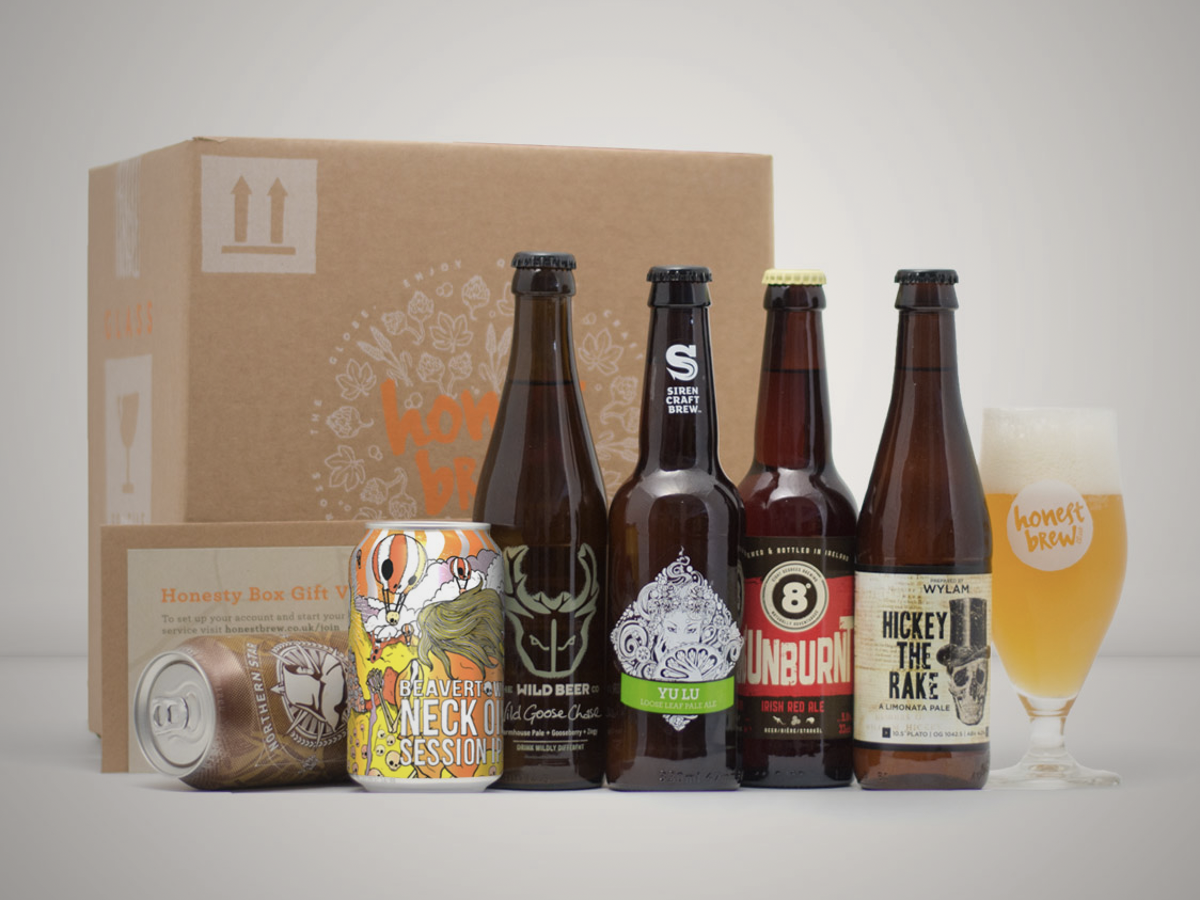 Little says "I love you" like a crate of craft beer. Except, perhaps, a curated crate of craft beer turning up at the door every month.
Give the gift of systematic sipping with an HonestBrew gift subscription. It starts with a six-bottle set of small batch beers – plus a glass, of course – then continues with a monthly delivery of bottled brew from all around the world, selected to suit the tastes of your recepient. They'll thank you again and again – especially if they polish off the whole lot in one sitting.
Around the world in 80 Cocktails (£9)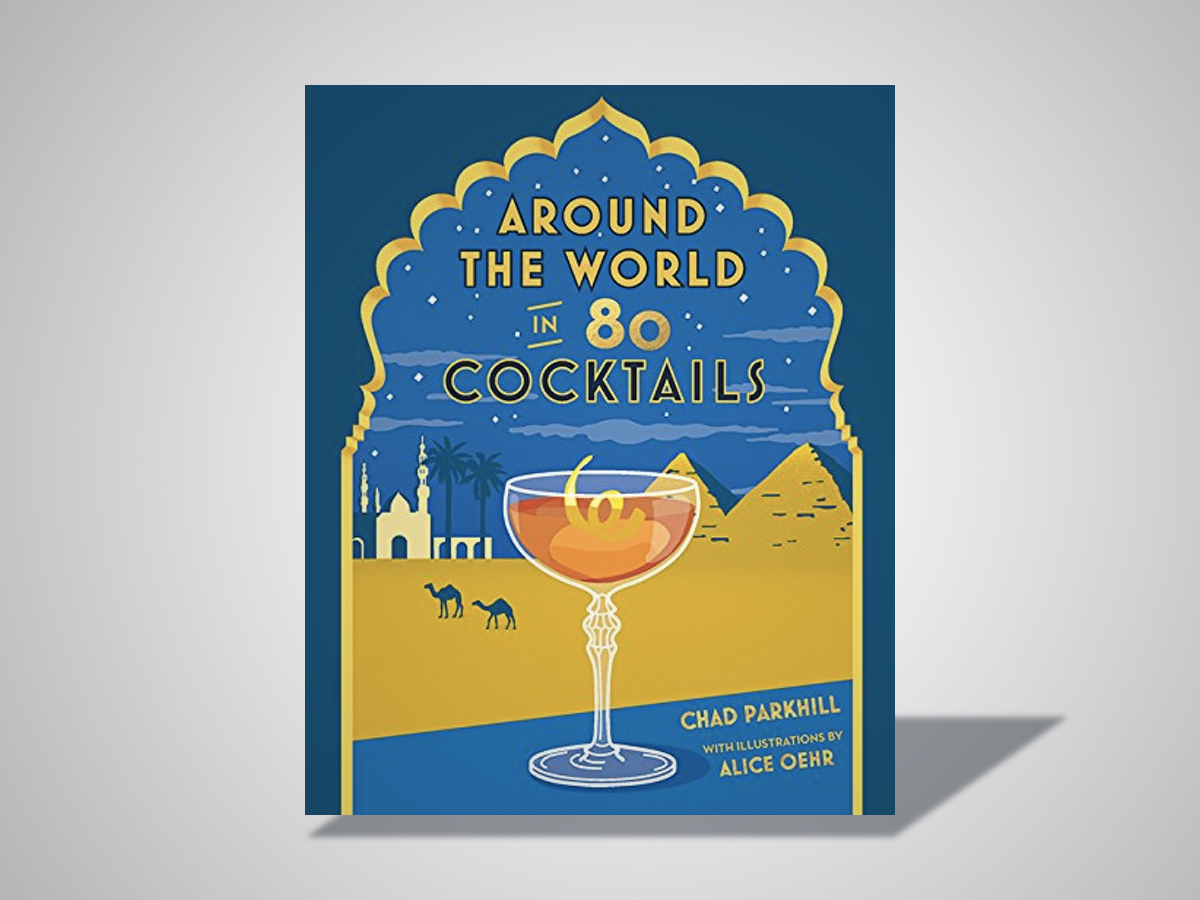 While the trusty mojito might have seen you through many a minty night, it's high time you tickled your tastebuds with some more exotic tipples.
Let Chad Parkhill be your guide as this wonderfully illustrated compendium takes you on a world tour of cocktails, spilling the beans on the stories behind 80 excellent beverages and how to make them – from old favourites to new discoveries. Maybe best not to try them all in one night, mind.
The Whisky Wedge (£15)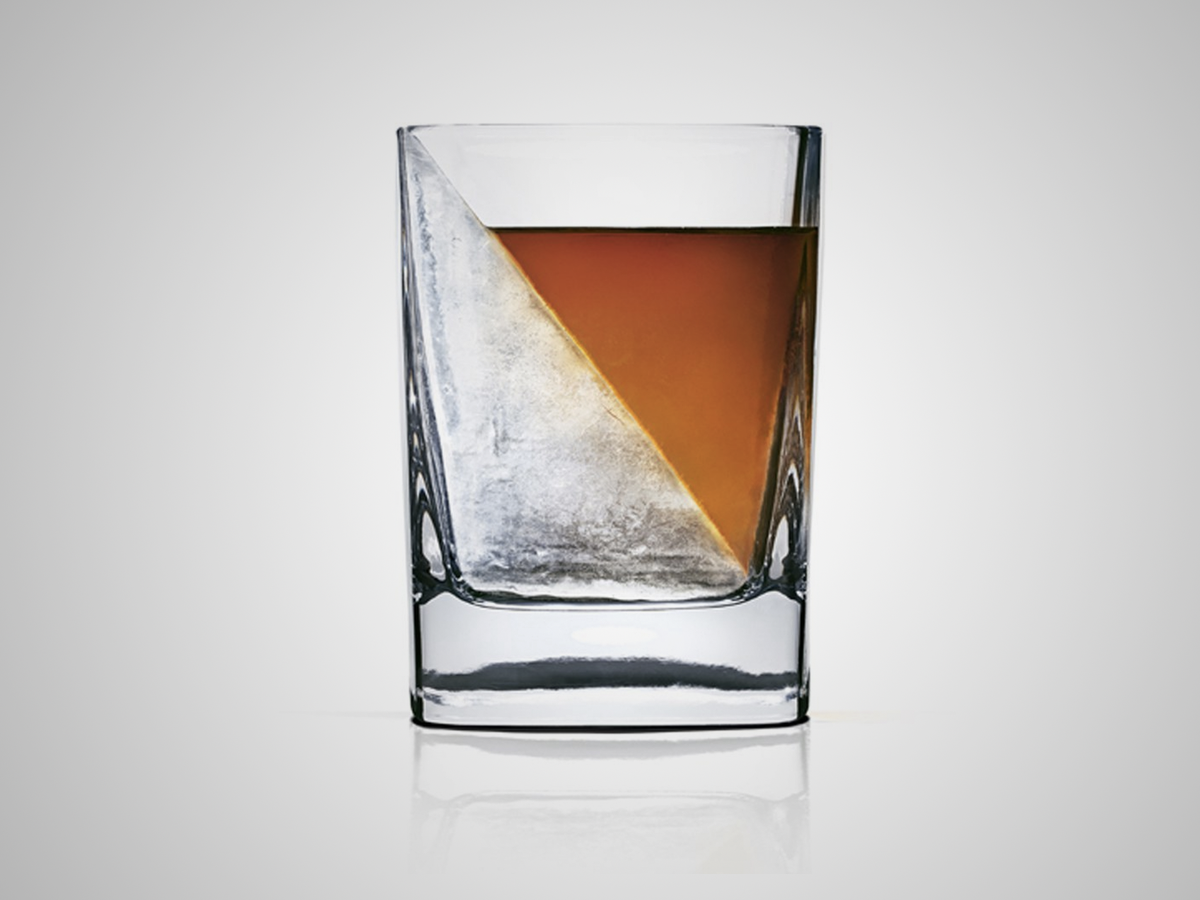 There's no greater shame for a liquor connoisseur than watered-down whisky. Save them from dilution disappointment with this stylish glass.
More than your average tumbler, the bundled mould creates a wedge of ice that's slow to thaw – meaning chilled malt, without the melt.
Oopsmark Bicycle Wine Rack (£27)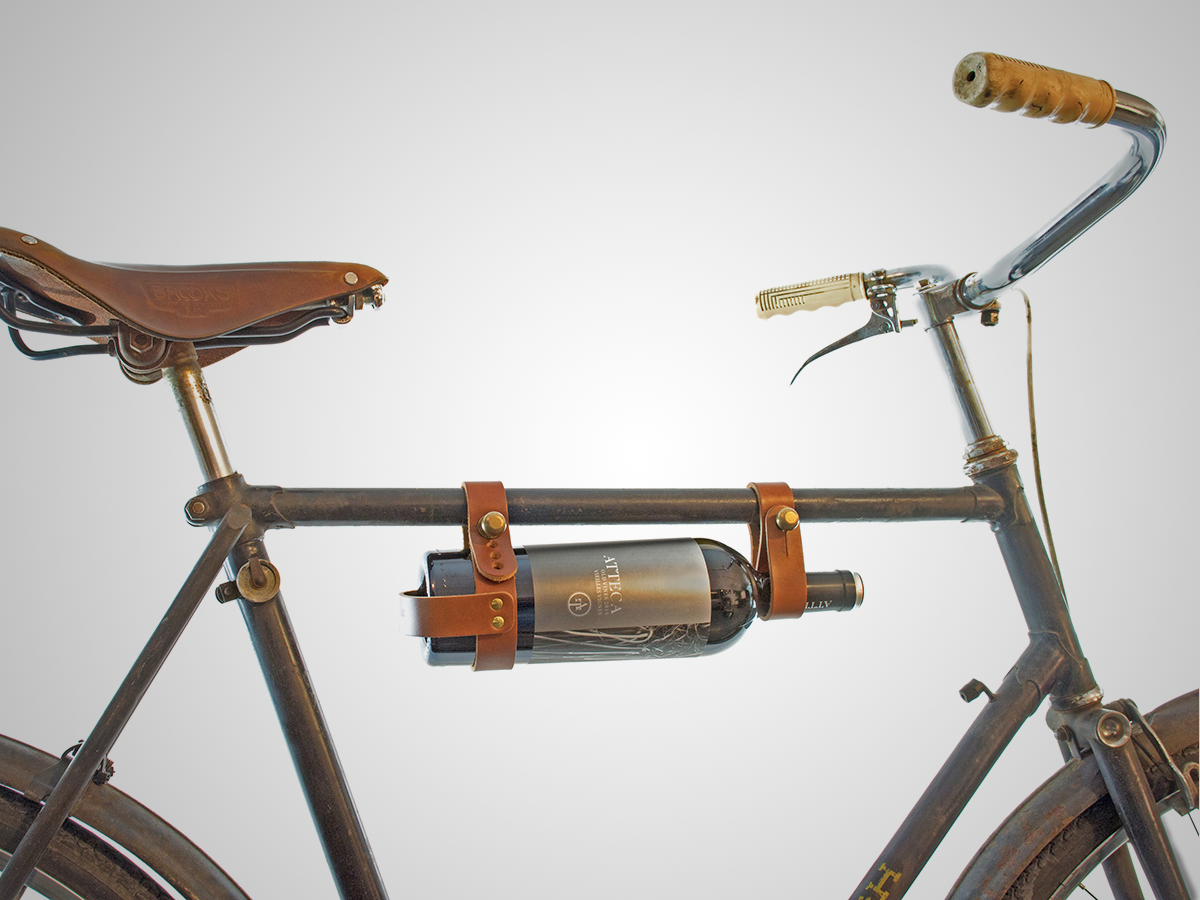 Still pouring your plonk of choice into plastic bottles for the weekend picnic? Ditch the decanter and go full glass with this handy under-frame bike bottle rack.
Not one for the time trial, the loaded leather sling is neither light nor aerodynamic – but it's sure to deliver more satisfying refreshment than those protein shakes your Lycra-clad pals insist on downing after every speed session. Sadly, it's not compatible with exercise bikes.
Georg Jensen Elephant Bottle Opener (£35)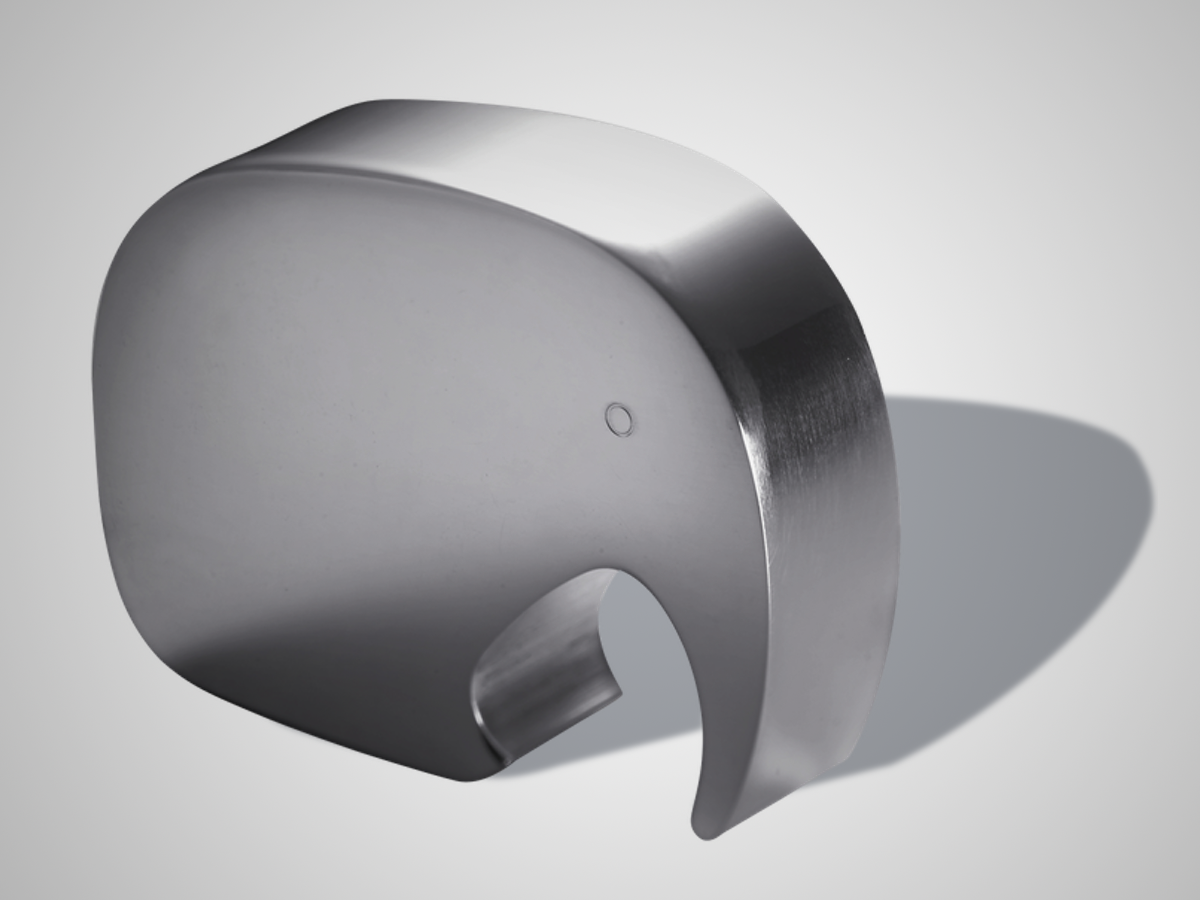 Rumour has it, Nellie the Elephant packed her trunk because the clowns kept asking her to pull pints. The savages.
Commemorate her escape from the circus with this stylish elephantine bottle opener, designed in 1987 by Jørgen Møller and his grandchild – presumably to open a bottle of non-alcoholic Carlsberg.
Spreadable Rum (£10)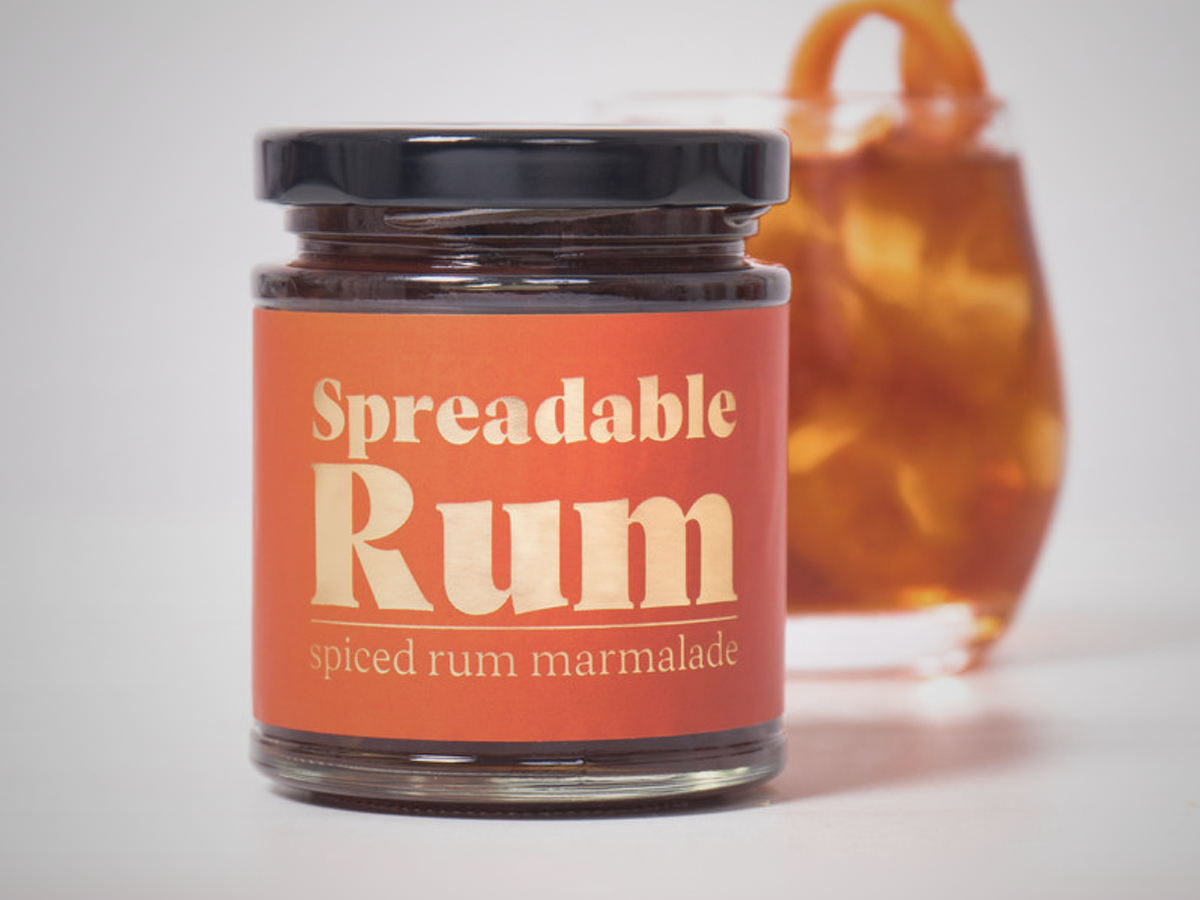 Need something to accompany your first Buck's Fizz of Christmas day? Give your festive breakfast a kick with this rum-infused marmalade.
A delicious combination of toast-topper and tipple, the heady spread is free from preservatives and spiced to delight. Just keep it away from Paddington, OK?