The Big Question: how can I boost my home Wi-Fi?
Find out how to go from dial-up drudgery to high-speed surfing in eight steps...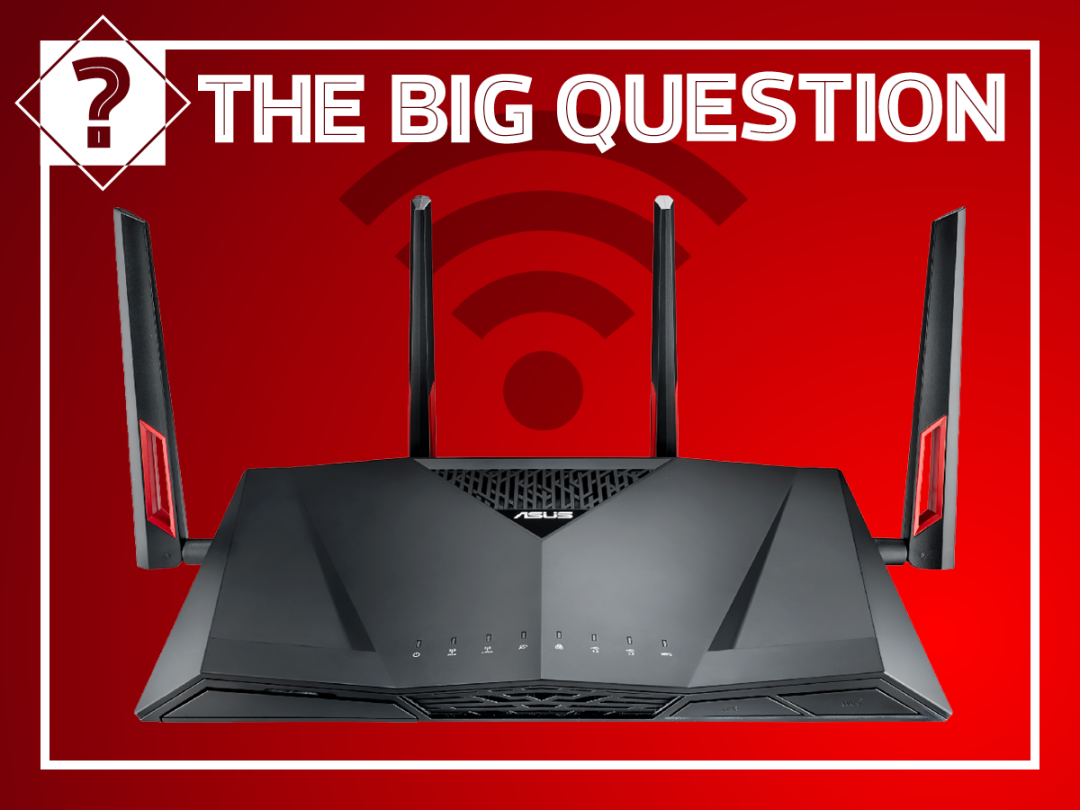 Having a sluggish home Wi-Fi network can feel like trying to eat a delicious fruitcake one raisin at a time.
Luckily, there are ways to improve the speed and range of your home internet connection to help you take a full bite out of those tasty browser games without knocking down all of your home's internal walls. 
Sometimes just a small tweak is all that's required to boost your Wi-Fi speeds, so we kick off with some free quick fixes – before moving onto the relative merits of more heavy duty solutions like powerlines, boosters and repeaters further down.
Time to don those biggles goggles and get tinkering…
The quick fixes
1. Change the channel
If your connection is unfathomably bad, it's probably because everyone within 100m is using the same Wi-Fi channel. That's a bit like 600 radio stations all trying to use the same frequency.
You can fix this in about 30 seconds by logging into your router. Find your router's address on the bottom of the case (it's usually something like 192.168.1.1) and type it into your browser window. Your channel settings will be in a Wi-Fi settings menu. To help decide which channel to change to, use an app like Wi-Fi Analyzer (£free, Android) to see the Wi-Fi channels being used around you.
2. Take the cable route
If there's a gaming PC or set-top box that needs bulletproof internet, why not move your router nearby and use an Ethernet cable?
Long cables like this one only cost a few pounds and flat ones are also dead easy to hide in and around carpet. Cables are always faster than Wi-Fi.
3. Move away from the TV
Some gadgets don't like other gadgets. And routers make almost no friends.
RF and electrical interference from other tech, and even some cables, can trip-up your router, sending your wireless reliability down the tubes. Keep your router away from your TV and other home entertainment gear to be sure.
4. Stay centered
Wi-Fi signal blooms out in all directions, so your best bet is to try and position your router as close to the middle of your house as possible.
Bunging the thing in one corner and hoping for the best is a one-way ticket to dead zone hell. An extension cable costs just a few quid: it's worth it.
Next steps
Tried those tips but still experiencing death by patchy Wi-Fi? Time to draft in the heavy hardware artillery…
Best for big cribs: TP Link AV1200 Powerline Starter Kit (£60)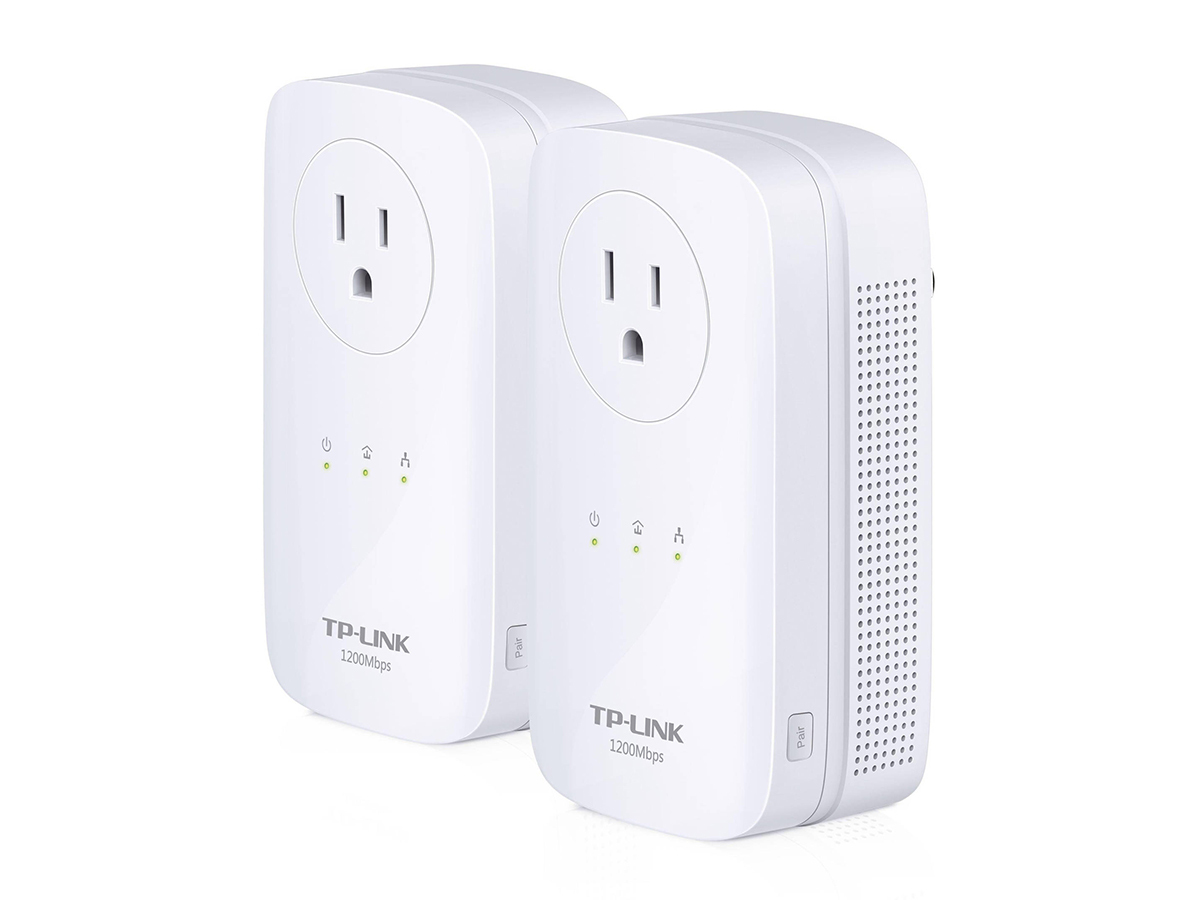 The sort of tech that barely sounds real, Powerline setups pass internet through your home's power cables. Bonkers, right? It works like a dream, though, and you can pepper these things throughout your house, getting you flawless internet in every room.
Each is like the internet take on a Glade plug-in. Just jam it into a plug socket, attach one to your router and then the other to a socket in whichever room isn't getting enough Wi-Fi love. The idea here is that you'll use a TP Link AV1200 node right by your beloved gadgets' own power sockets, and it'll hook up three devices per plug.
You don't even lose a plug socket either: there's one on the back of these little beauties. It's the next best thing to having a router that follows you around the house. Better, actually. Who wants a router for a stalker?
The TP Link AV1200 has max bandwidth of 1200Mbps, so unless you have the fastest internet in the world, you should see almost no slow-down. For those who don't want to deal with cables, you can also snag a Powerline with a Wi-Fi transmitter on the business end. As long as you don't mind spending a bit, Powerlines rule.
Best for a bargain boost: ZyXEL WRE2206 Wi-Fi repeater (£26)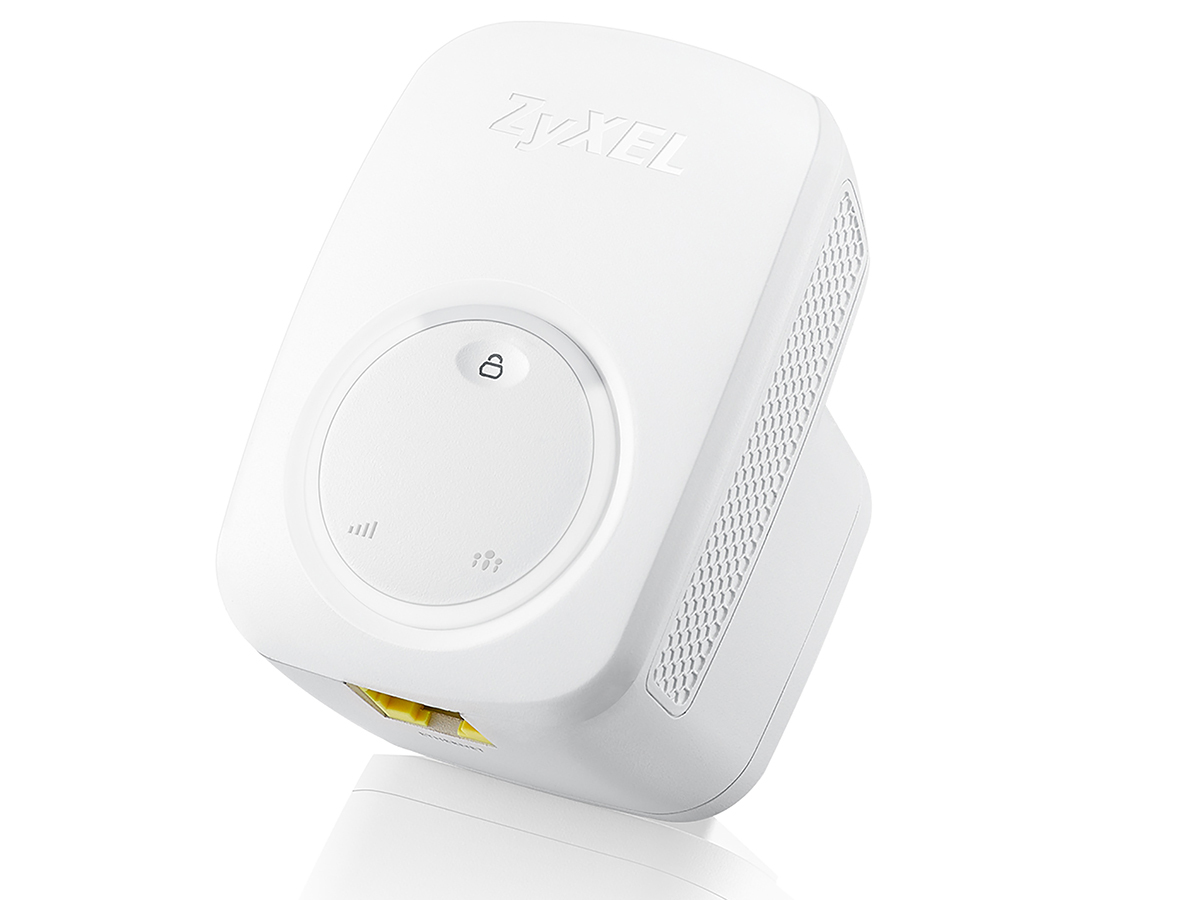 The simplest way to give your home internet that bit of extra pep is to buy a Wi-Fi repeater. This little box sucks up the signal from your router, then spits it back out with extra force, spattering the far walls of your flat/house with thick Wi-Fi loogie.
Just plug it in somewhere away from your router, but not so far the signal starts fluttering like Beyonce's vibrato. Setup is dead easy too. The ZyXEL WRE2206 supports WPS, meaning to teach it the Wi-Fi password you just need to press the WPS button on the router, then press the WPS button on the ZyXEL.
No wires are needed, although the WRE2206 also has a bonus Ethernet port on the bottom, letting you give a little boost to devices whose own Wi-Fi chipsets aren't so hot. Sure, speeds won't always be quite as good as those of a Powerline, but you'll pay less than half the price for this little accessory.
This is the perfect fit for those who find their Wi-Fi just doesn't quite stretch that last few metres of their home. So close, so far… so solved for under £30.
Buy the ZyXEL WRE2206 Wi-Fi repeater
Best for garden surfing: NETGEAR EX3800 Wi-Fi booster (£55)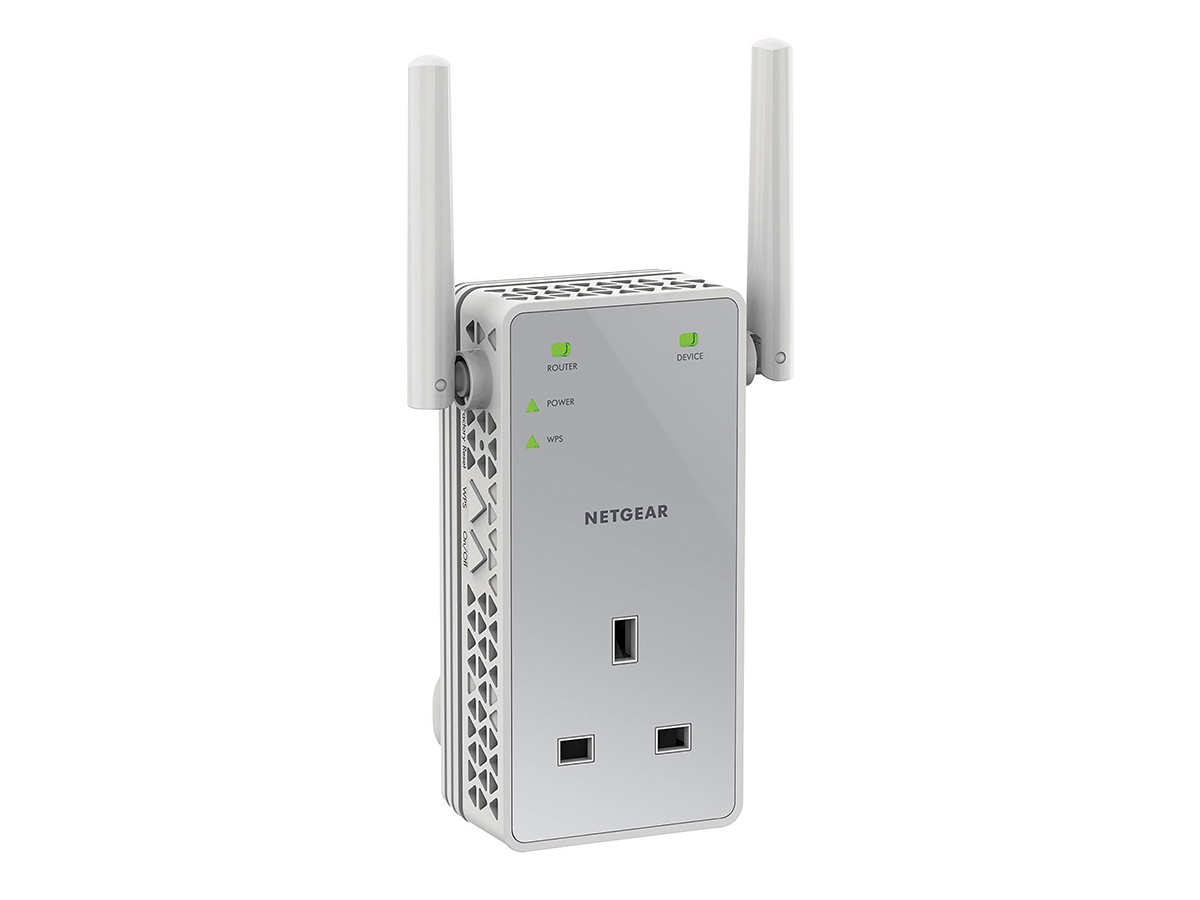 A Wi-Fi booster is very similar to a Wi-Fi repeater, and a lot of devices are effectively 2-in-1s. But a good booster seriously amplifies the signal it receives, meaning it should have better range than some routers even when put pretty close to them.
The signal is boosted by powered aerials, so boosters generally look a bit more like tiny little alien satellites than a basic repeater. The NETGEAR EX3800 is one of these next-level bits of gear. As well as having dual aerials, it supports 5GHz Wi-Fi 'ac' as well as the older 2.4GHz Wi-Fi 'n' standard.
This means if you have a nice 'n' speedy router and fast optical internet, you'll see much less of a speed drop when hooked up to this rather than a slower repeater. In theory, it can fling data at up to 56MB per second.
Back here in the real world, it'll be a lot slower, but fast enough to keep up with any home internet connection we've used. You may notice this guy sticking out of the wall, but it does it best to blend in, offering its own socket so you don't miss out on a power point. How thoughtful.
Best for 4K streaming: Asus RT-AC88U router (£290)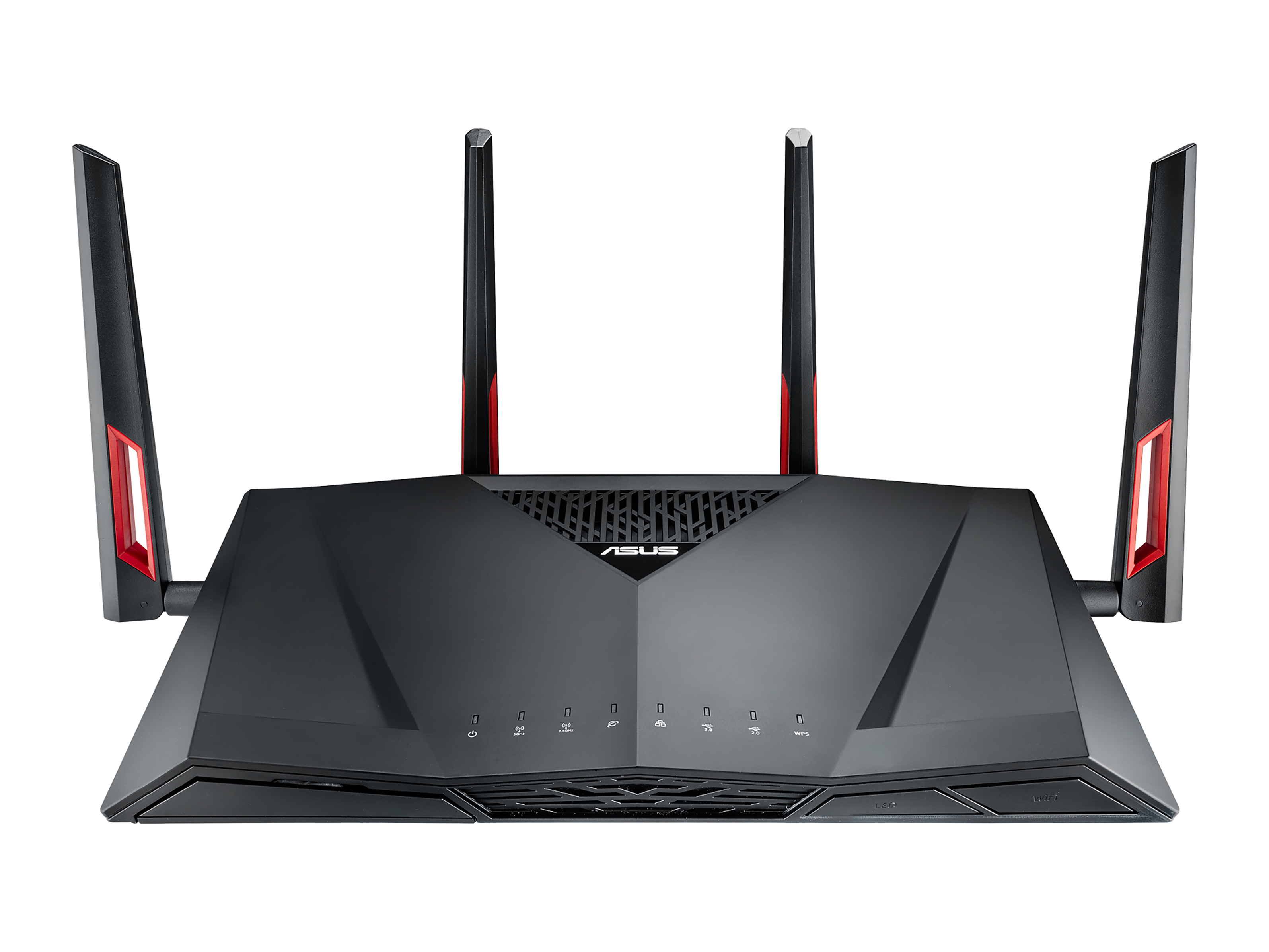 As many a know-it-all has said, you should always fight the problem at its source. Short of going to Richard Branson's house and throttling him, that means replacing your router. Because if your current one came from the company that sells you internet, it's probably rubbish.
A high-end router like the Asus RT-AC88U not only looks moody, but will boost range, speed and reliability like nothing else. The stinger is that this is most expensive upgrade going. It's only a just short of £300, while the truly mad 8-aerial Asus RT-AC5300 costs £400. It won't even replace your optical fibre modem either.
Look a bit deeper into it and you'll see why. The Asus RT-AC88U has its very own 1.4GHz dual-core processor and a max data rate of 3167 Mbps. That's almost 400MB a second, way faster than a normal hard drive.
A maxed-out brain lets the router see what sort of things you're doing, then doles out bandwidth accordingly like some sort of benevolent broadband demigod. There's even a gamer's feature called 'WTFast' that is out to reduce your ping to within a gnats stiletto of 0ms. It may sound like we made that last bit up, but we didn't. Promise.