Best TVs of CES 2017
From LG to Sony and every manufacturer in between, these are the 4K TVs that will blow your mind in 2017
Forget about the smart hairbrushes and ridiculously fast electric cars, CES 2017 is about TVs. From Panasonic's first ever OLED set to the latest eye-searingly bright Samsungs, we've seen plenty of teles to get excited about. Especially if you've not yet made the jump from old fashioned High Definition to 4K.
Unless you've got pockets as deep as the Grand Canyon, you'll only be able to afford one of them. So without further adieu, here's our ongoing pick of the best TVs of CES 2017. Keep checking back to this page for more new TVs as we see them.
LG Signature OLED TV W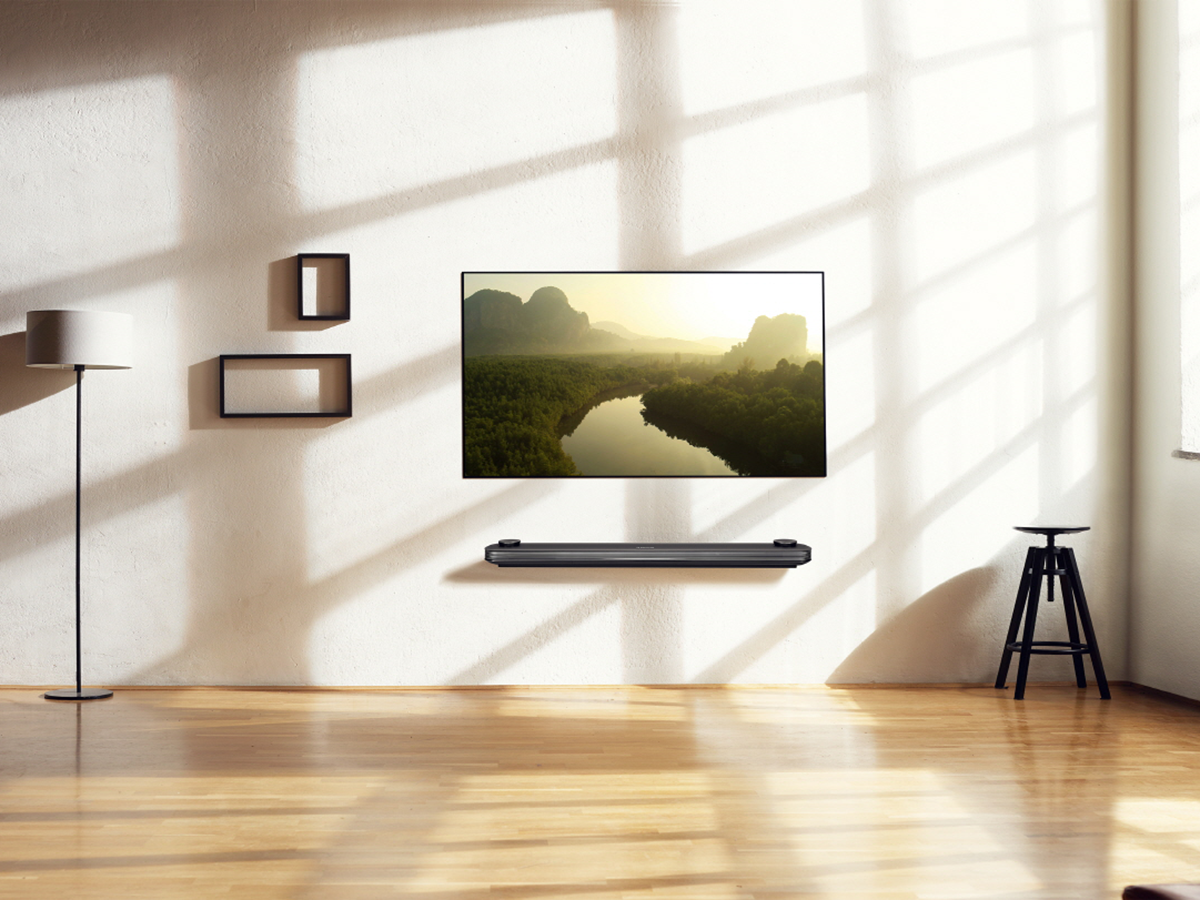 If you know Stuff, then you'll know that we've big fans of LG's OLED sets since they first launched. The magnificent LG OLED65E6V was our TV of the Year for 2016, and its successor looks just as tasty.
Why are OLED TVs so impressive? They don't have backlights like LED sets, so can achieve deeper blacks and superior levels of colour contrast. Although LG's releasing a fair few new OLEDs this year – with greater support for HDR and Dolby Atmos – it's the flagship OLED TV W that's really caught our eye. At just 2.57mm thin, this 77-inch affair with 4K HDR is so thin that it'll basically mount flat against your wall at home. Oh, and it does so via magnets.
Given the exorbitant price of LG's previous Signature sets you probably won't be able to afford this model either, but that's OK. The OLED TV W is a sneak peak at the TV future and it looks sumptuous.
Sony Bravia OLED A1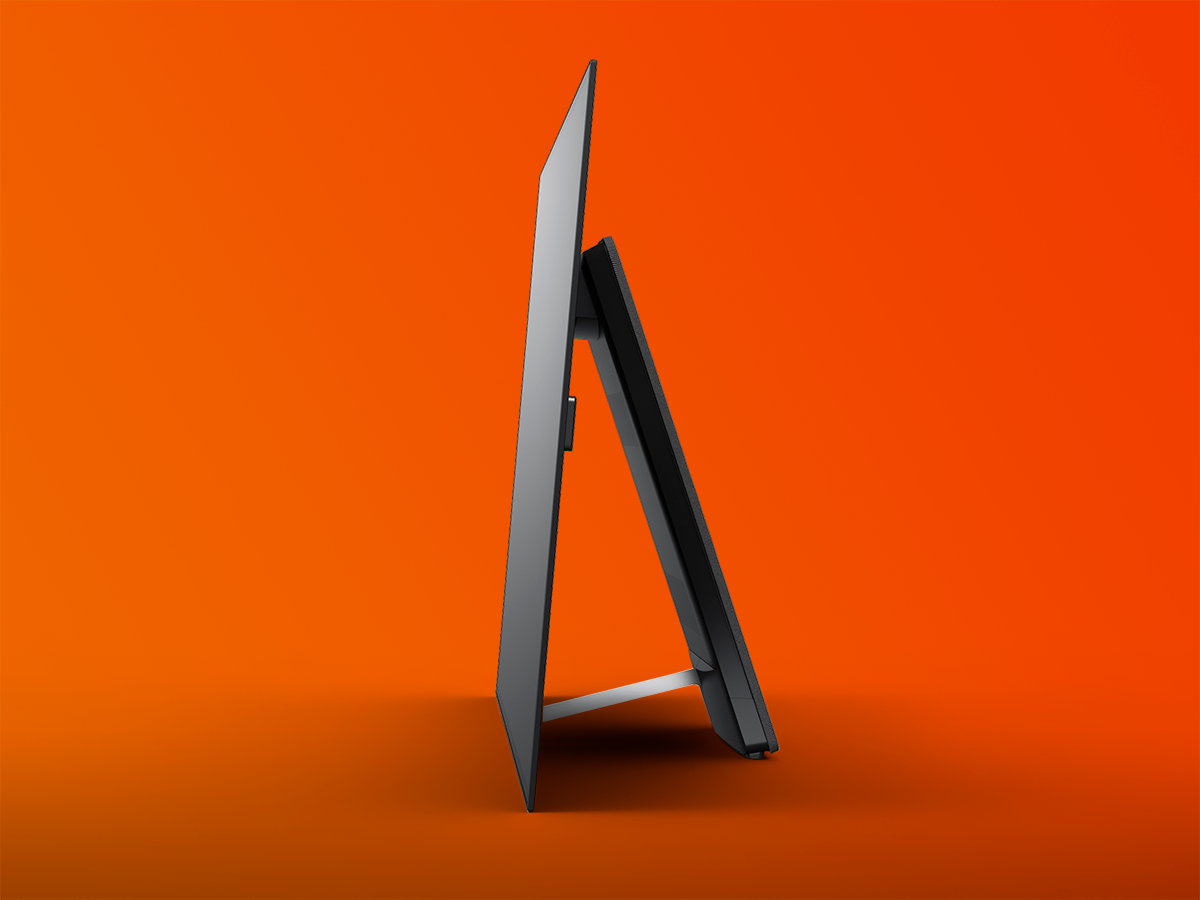 Also known as "the TVs without a speaker", Sony's first ever OLED sets are quite something. In essence, these A1 TVs create sound by vibrating their screen for a totally new way to watch tele. So – yes – your new 77-inch Bravia is gonna spark more than a few sniggers when you explain how it works. Surely that's a price worth paying for a brilliantly bonkers bit of tech though?
Plus, they should give you all the usual razzmatazz you get from an OLED TV. That means 4K HDR and superb contrast between bright and dark colours, which is handled by Sony's X1 Extreme processor. Honestly, we can't wait to give an OLED A1 a go when these sets hit stores later this year.
Panasonic TX-65EZ1002B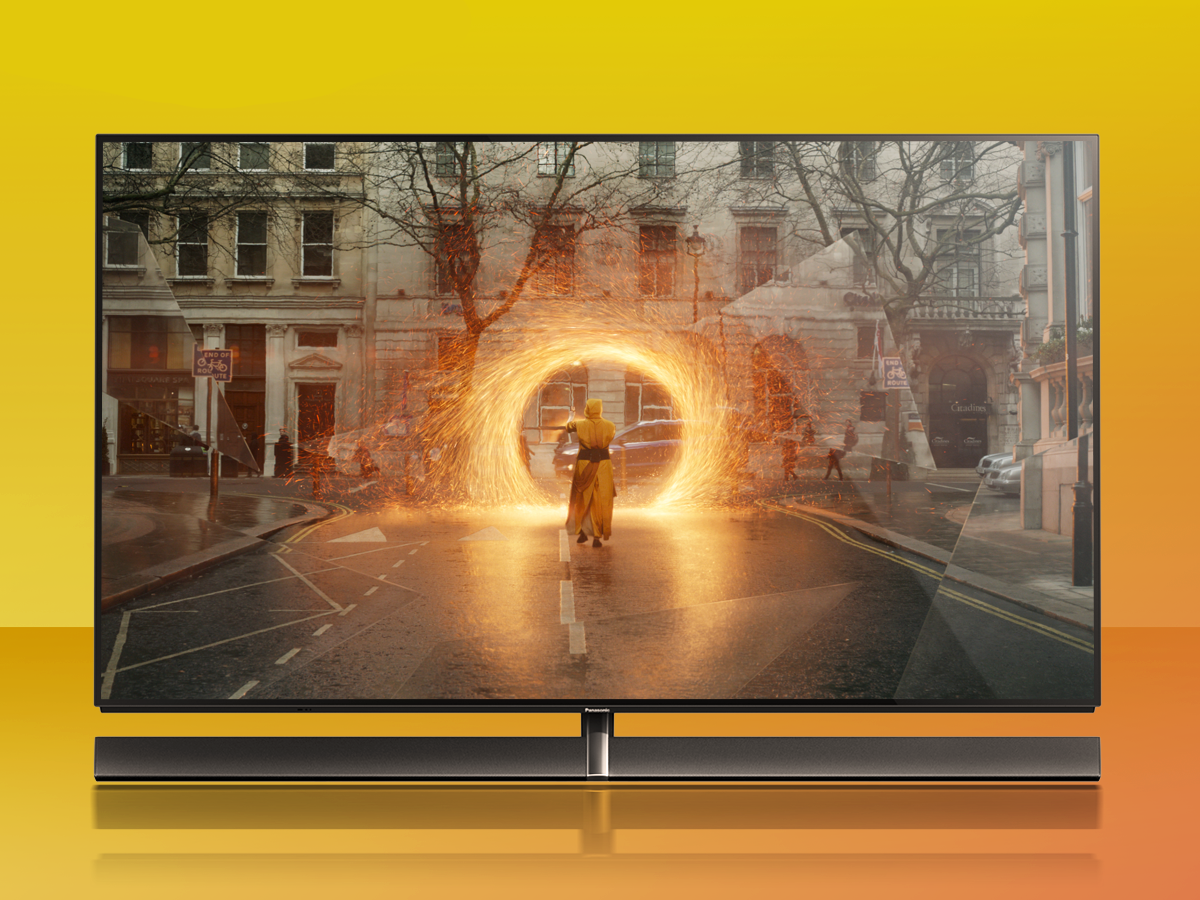 It's not just LG who's riding the OLED bandwagon these days though. As of CES 2017, Panasonic has jumped well and truly on board with a fancy new TV of its own.
The incomprehensibly named TX-65EZ1002B is apparantely the first 4K HDR TV to feature "professional grade image processing" and gives you twice the peak brightness of a standard OLED. In non-scientific terms that's pretty damned bright. Plus – thanks to a Technics-developed Dynamic Blade Speaker/whizzy new soundbar – Panny reckons the TX-65EZ1002B will do your blockbusters justice with a suitable amount of audiovisual oomph.
That all amounts to a pretty exciting TV, but will it be able to topple LG's own OLED range? We'll find out when this tele is released in June.
Samsung QLED Q9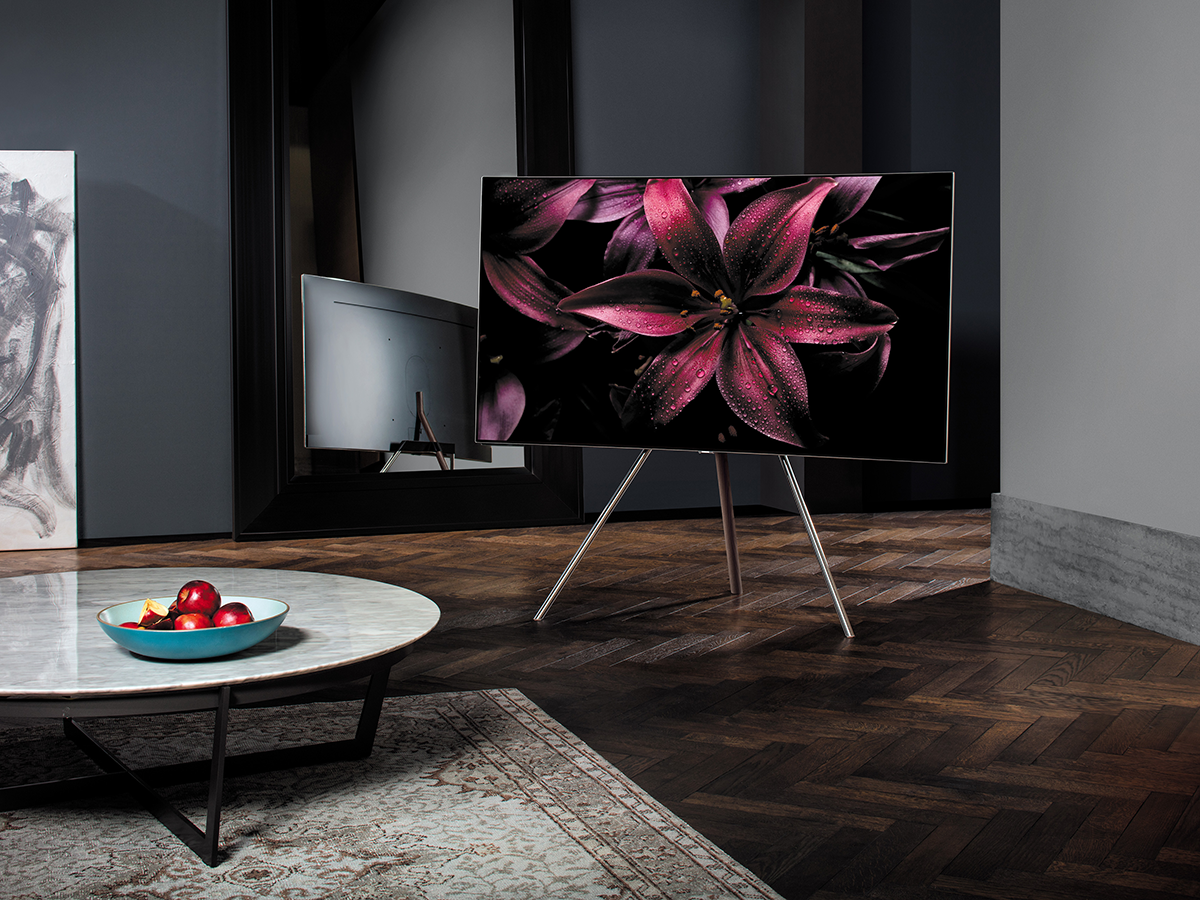 It's not just us who've been banging on about OLED recently. The whole tech world has and Samsung's sick of it. So it's introduced its new QLED TV range at CES 2017.
The 4K HDR Q9 is the pick of the bunch, but they're all a riff on the same theme: Samsung's Quantum Dot screen tech has been updated to offer reproduce 100 percent colour volume. That means you'll get solid colour at any brightness, rather than the same colour looking different at varying brightness levels.
And in English? Samsung's Quantum Dot TVs last year were really good and considerably more affordable than their OLED rivals. The Q9 and its brethren will likely offer more of the same but better, and that's no bad thing at all.
Sony XE94/93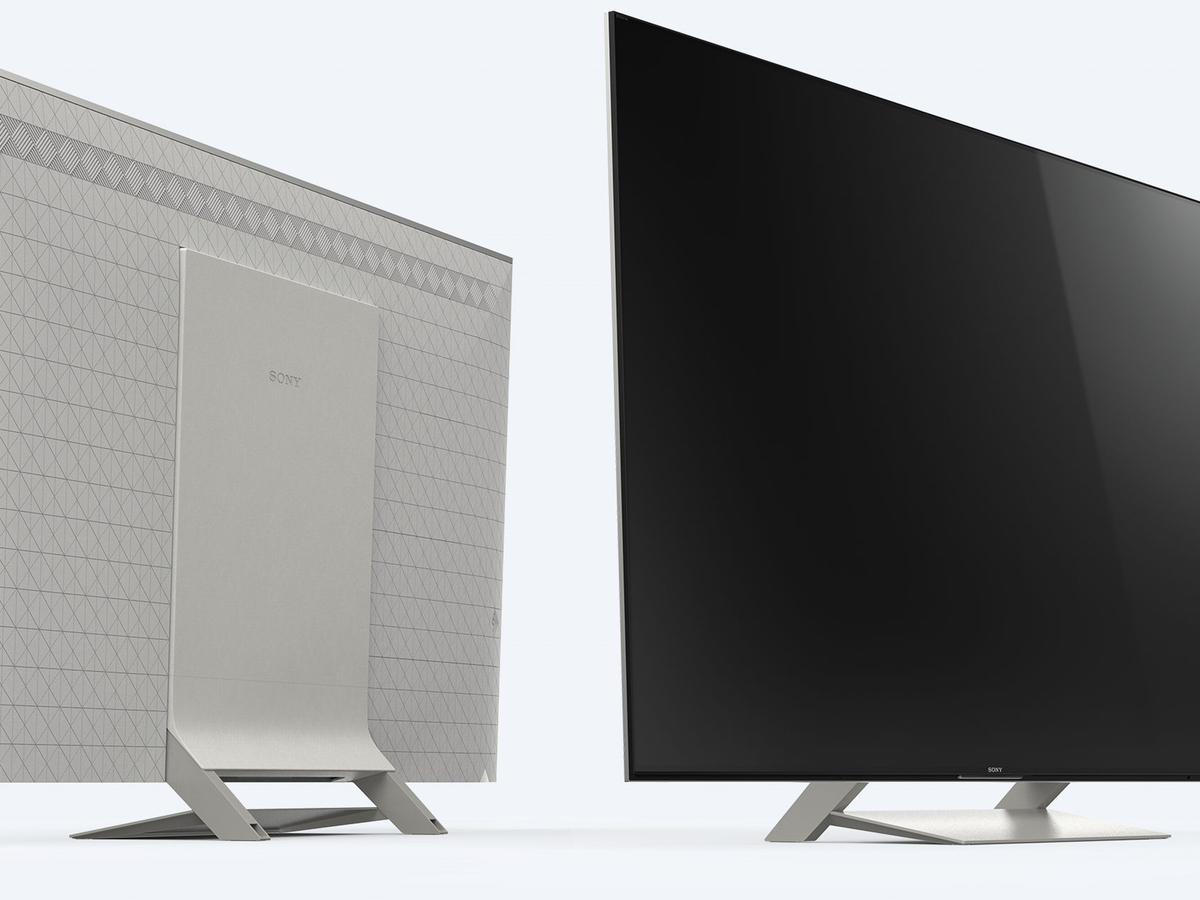 Not content with creating sound without a speaker, Sony has also turned its manufacturing prowess to creating a TV that's as much a design piece as an entertainment screen.
Besides a 4K HDR ready LCD panel, the real talking point around its Bravia XE94/93 series sets is the geometric back panel. Sure, it's a bit of a waste if you stick your box against a wall, but if you've got a central plinth on which to pitch it, the hidden vents and angular lines are sure to be a talking point.
It's not slacking on picture, either, packing the same X1 Extreme processor as the Bravia A1 OLED which, paired with Sony's capable Triluminous tech, should deliver delightful image quality.
LG SJ9500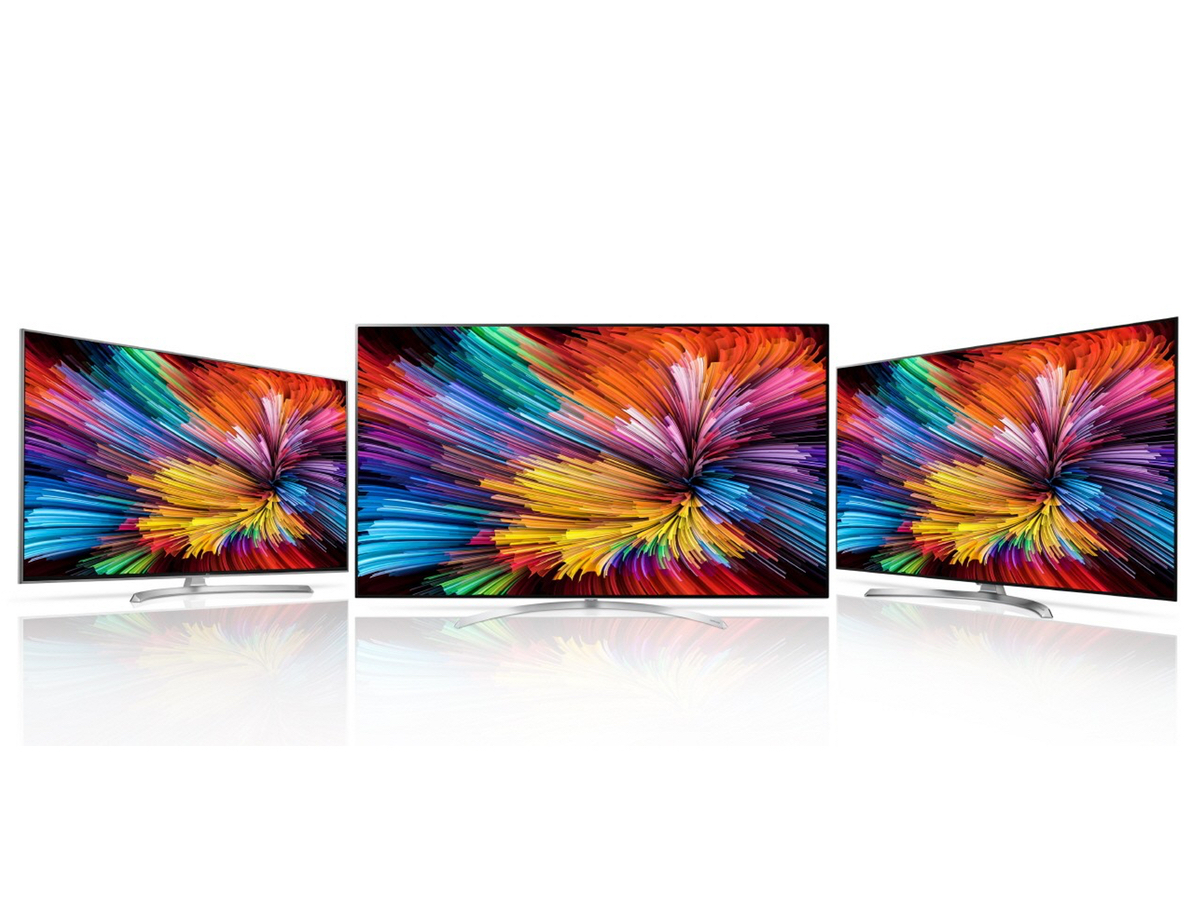 Thought Nano tech was dead with the tiny iPod? Think again: meet LG's latest lineup of Super UHD tellies, featuring Nano Cell tech. Sure, they're LCD panels, but they'll also deliver detailed, accurate colours – not to mention superior viewing angles.
What's this Nano nonsense? It basically means better pictures thanks to tiny, uniformly sized particles. It also delivers brighter, sharper highlights, courtesy of Ultra Luminance kit. Basically, despite being LCD, it's a stellar screen.
All three of the new models – the SJ9500, SJ8500 and SJ8000 – support ActiveHDR with Dolby Vision, as well as offering the latest update of LG's nifty webOS smart platform.
Why is the SJ9500 our pick of the bunch? Despite its 55-inch display, it's just 6.9mm deep at its slimmest point. Talk about a tasty sliver of TV.