The best tech drives of 2014
From innovative on-board apps to ultra-stylish plug-in hybrid vehicles, we celebrate a year of four-wheeled innovation
Cars as we know them – boxy things with four wheels and an engine – have changed massively over recent years and none more so than in 2014.
This year, the idea of all-electric and hybrid motoring became more important than ever, smartphone functionality was at the top of every manufacturer's to-do list and blisteringly quick supercars made way for extraordinarily fast hybrid hypercars.
Cutting-edge technology no longer begins and ends with the stereo either; it's now the backbone of every successful new car and below is a collection of this year's greatest automotive tech achievements.
Take a look and reignite those utopian visions of flying cars/aquatic vehicles/autonomous machines (delete where appropriate), because if car tech keeps moving at this pace, it won't be long before we're hailing a hovering Johnny Cab to work in the morning.
READ MORE: Mercedes AMG GT review
Volkswagen Golf GTE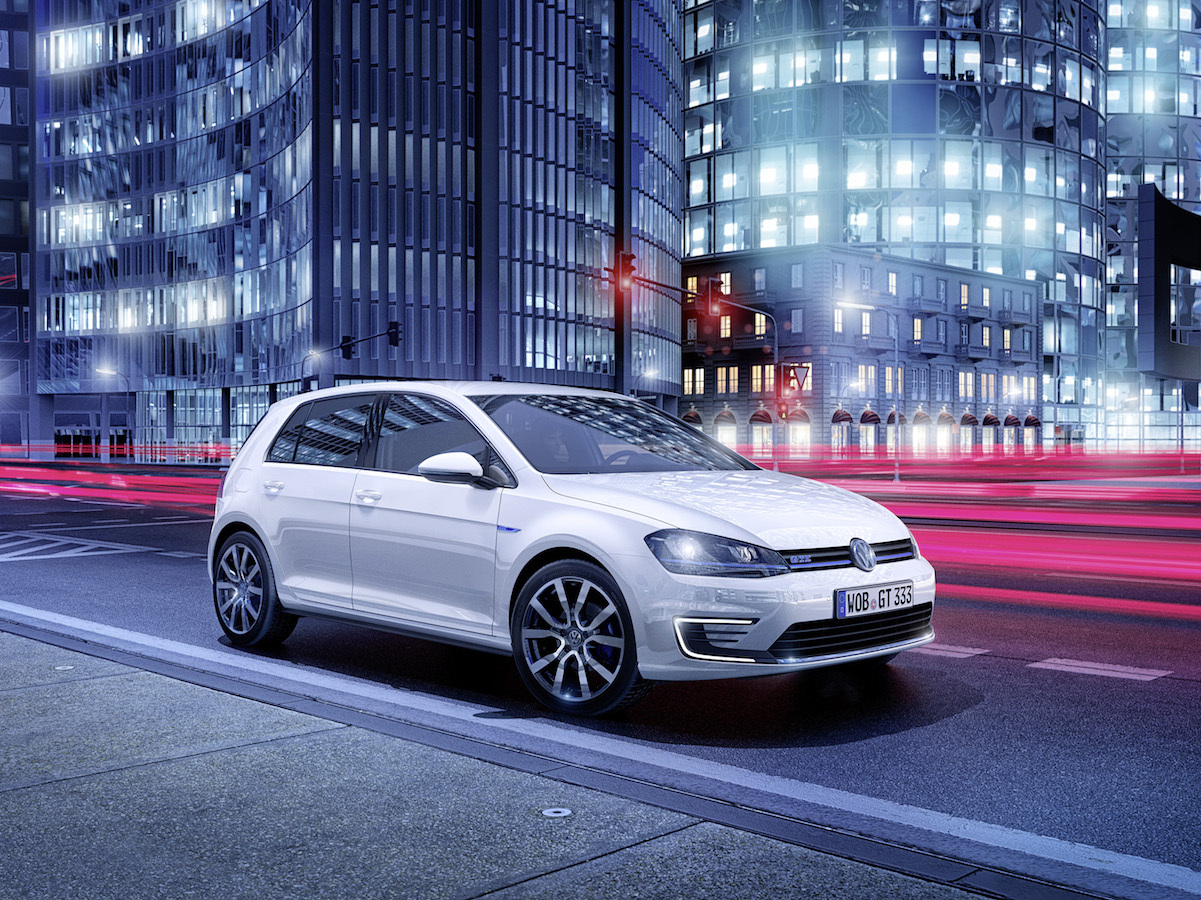 VW reckons that eco-friendly vehicles don't have to be boring, so they went and released a 201bhp hybrid hot hatch that will also return a staggering 188mpg.
OK, we'll admit the Golf GTE's on-road performance won't set pants ablaze but it's quick enough to make any journey 100-times more enjoyable than riding in a Renault ZOE. Plus, it's a Golf, so the craftsmanship is second-to-none, as too is the built-in infotainment system.
It can also mooch around town on battery power alone for up to 31 miles, making it one of the most sensible, enjoyable and economically viable city cars currently on the market.
READ MORE: Volkswagen Golf GTE review
Tesla Model S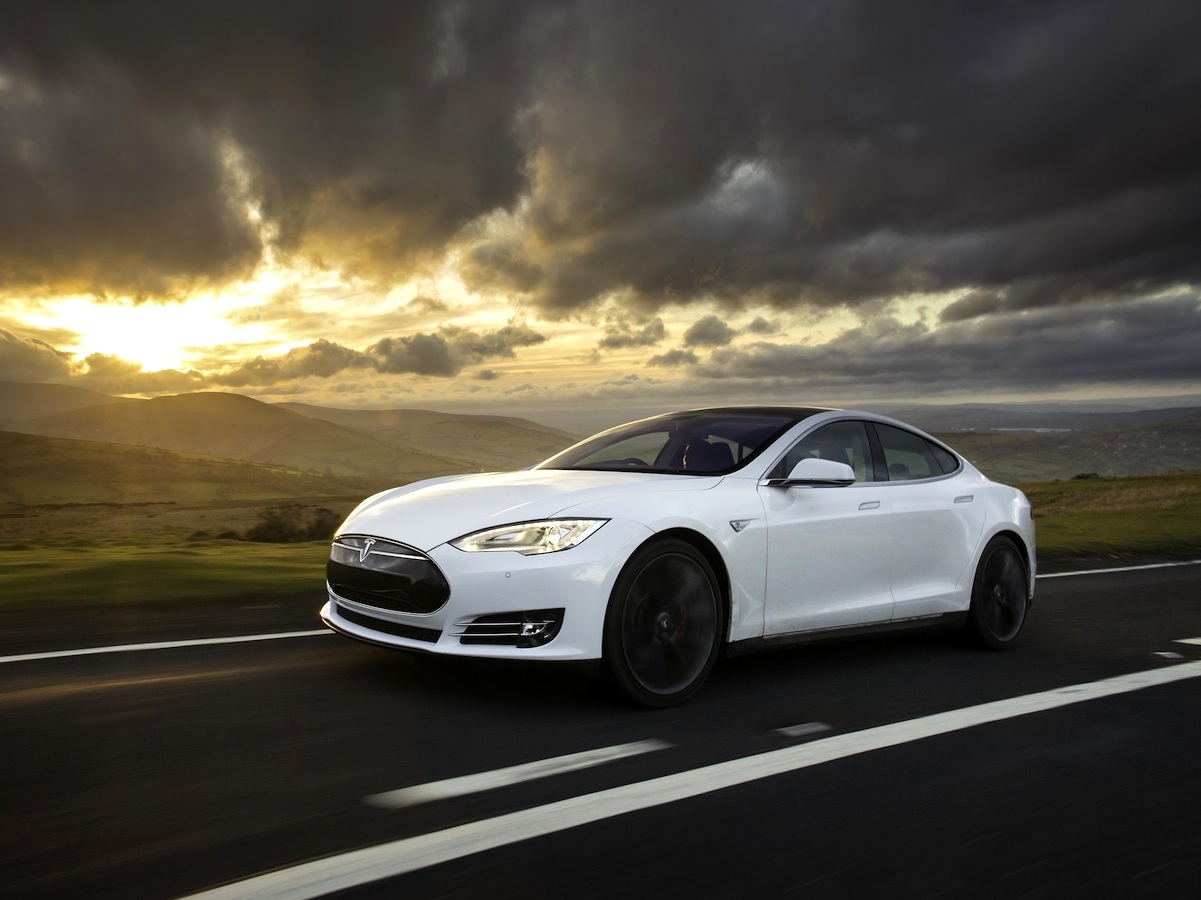 "A car designed by non-car person, that's never going to work," went the collective moanings when Elon Musk first unveiled his plans to create a superior electric car. Oh how wrong the naysayers were when the magnificent Tesla Model S first skulked the streets of Silicon Valley this year.
A potential 300-mile range, 0-62mph in 4.2 seconds and not a single emission from the tailpipes are the headline-grabbers, but then there's the 17-inch in-dash touch-screen that's as "silkily responsive as an iPad Air," according to our review, and packed with so many features it almost takes the spotlight away from the incredibly good ride.
Thanks to its mightily impressive range, sports-car-beating performance and innovative use of familiar consumer technology inside, the Tesla Model S is the undeniable king of the current electric car crop.
READ MORE: Tesla Model S review
Ferrari FXXK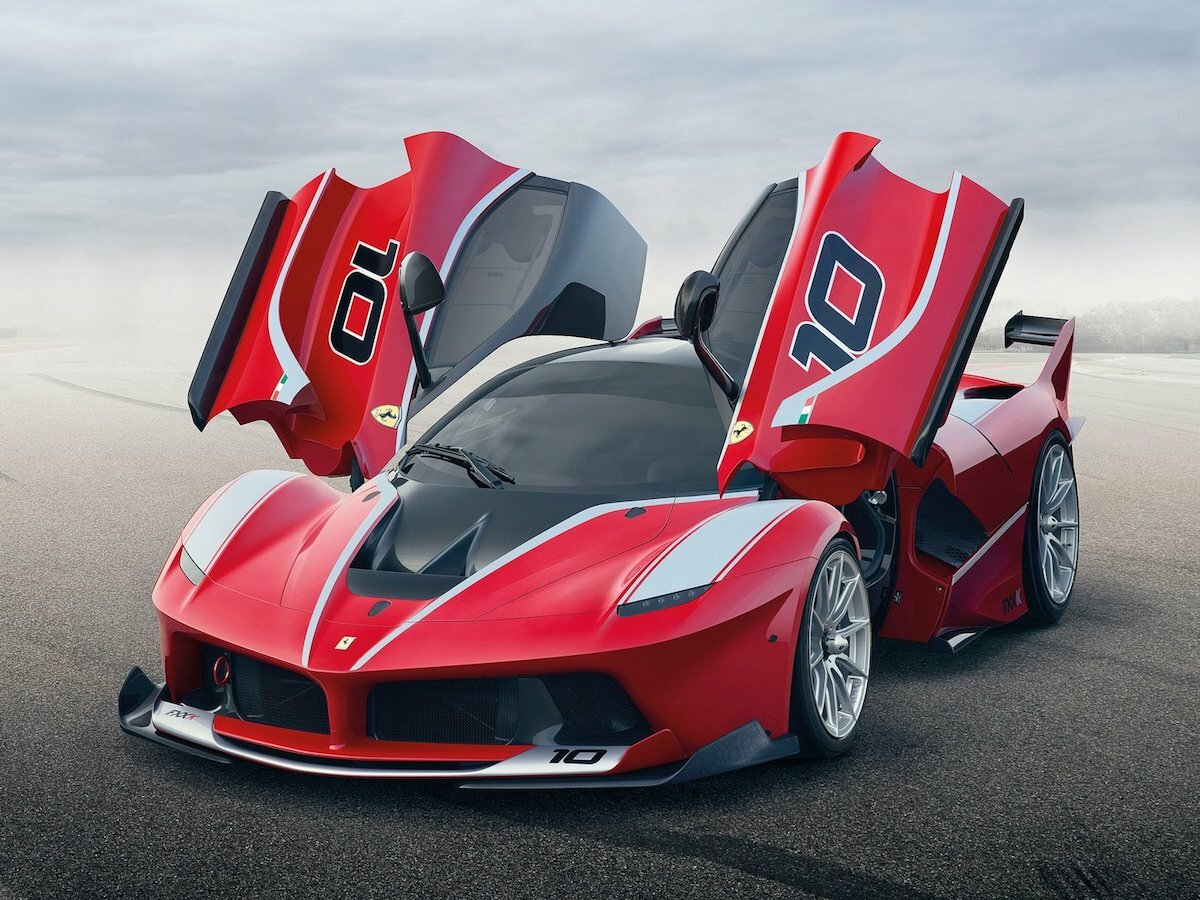 With 1035bhp on tap, Ferrari's latest 'for-track-use-only' hypercar isn't on this list for its array of impressive on-board gadgetry but purely for its performance figures, which are aided by some of the latest motorsport innovations.
A 6.3-litre V12 is boosted by a powerful electric motor that uses the latest Kinetic Energy Recovery System to give added shove at the driver's command. The result is a 0-62mph sprint time of around 2.5 seconds and price tag of £1.5million. The Porsche 918 Spyder and the McLaren P1 may have moved the game on with their combined power outputs, but very little compares to the most recent Ferrari's ferocity. It well and truly deserves its hypercar reputation.
Porsche 911 GT3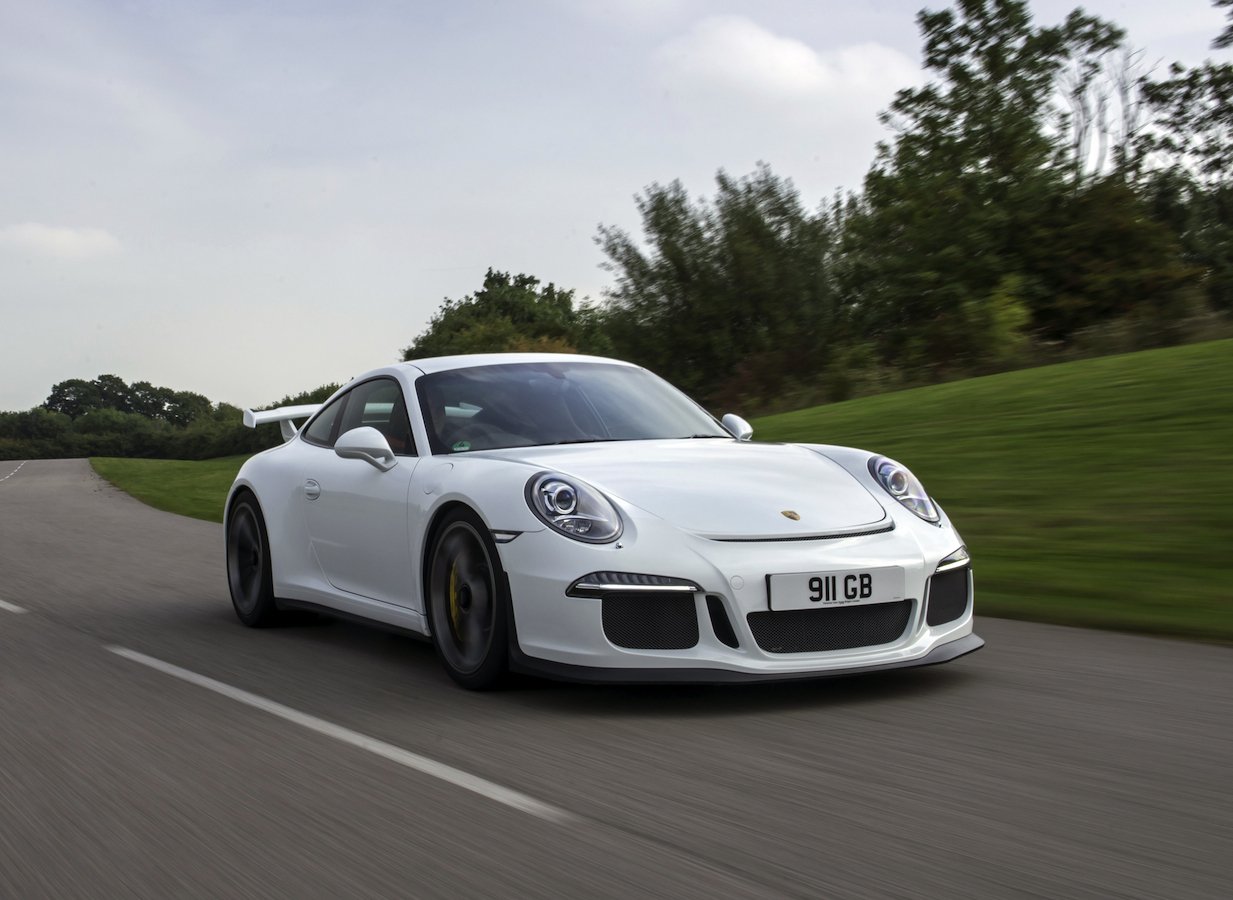 Porsche purists will likely turn their noses up at the new 911 GT3's rear-axle steering but there's no denying the technology, coupled with a handful of other innovations, make inexperienced drivers feel like heroes when they get behind the wheel of Stuttgart's latest supercar.
An electromechanical adjustment system at each wheel allows the car to steer the rear axle depending on the situation: at low speeds, the rear wheels turn in the opposite direction to the front, effectively shortening the wheelbase and increasing the turning circle to make parking easier.
At high-speeds, the rear-wheels turn in the same direction as the front to aid cornering. Add in the advanced torque vectoring system and there really isn't another car that's as easy to drive in poor conditions and at warp speeds as this one. Magnificent.
Apple CarPlay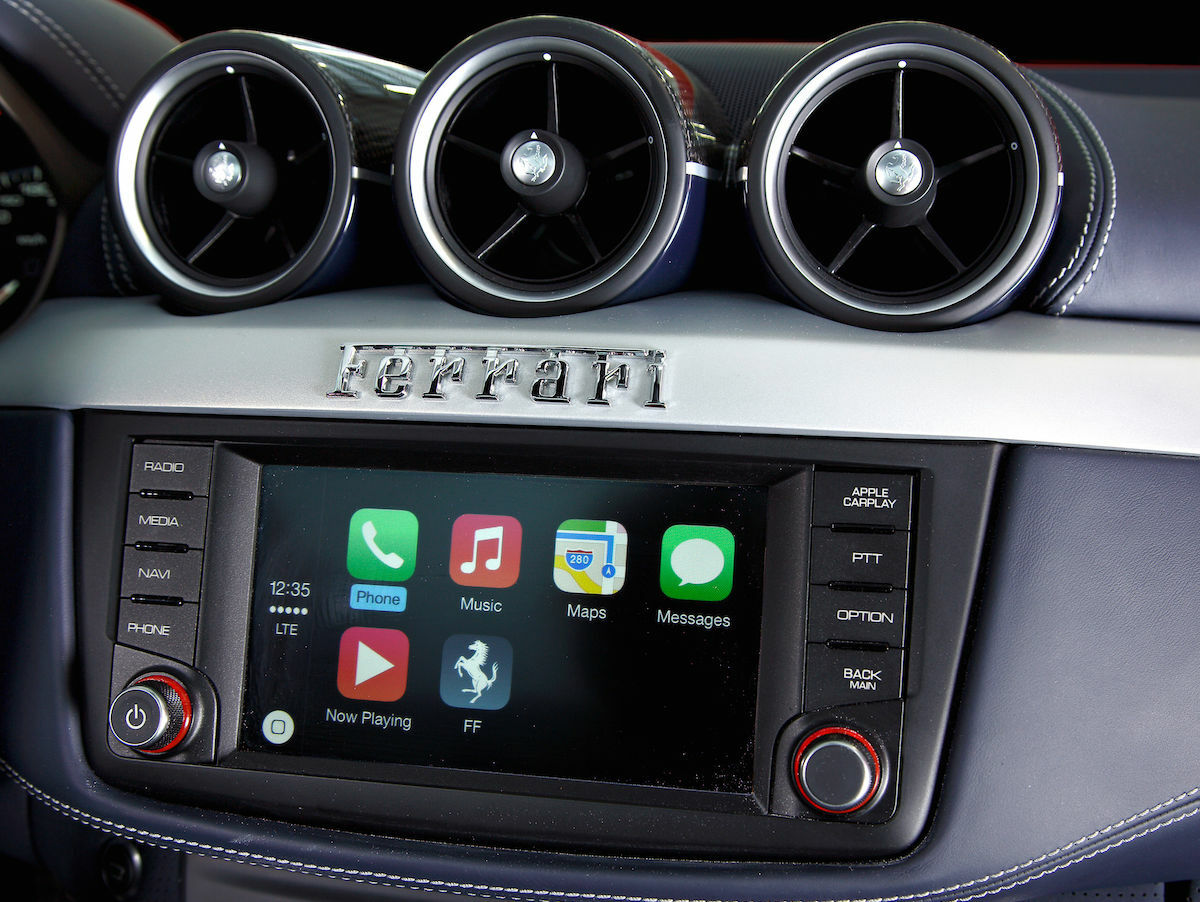 Apple finally realised this year that motorists quite enjoy listening to music, navigating to their destination via a familiar map service and occasionally reading an incoming text message when stuck on a traffic-logged M25.
Apple CarPlay skirts the legal issues related to mobile phone use at the wheel by beaming the content of your iPhone on to the car's built-in infotainment system. Only a handful of apps are currently available to use, including Apple Maps and Spotify, but the Siri integration means phone calls can be made, emails read out and text messages composed quickly and easily (and safely) via voice command.
More functionality is due next year, as is the number of manufacturers offering CarPlay as standard on new models. Android Auto is also coming soon, boasting similar functionality for non-Apple users.
BMW i8
It's rare that a car as exciting as the BMW i8 comes along sporting a price tag that many mere mortals could actually afford.
We'll admit that £99,845 is still a huge amount of money to slap down on a new car but this isn't any old daily drive. A mid-mounted 1.5-litre three-cylinder turbocharged engine drives the rear axle, while a powerful electric motor powers the front, resulting in performance figures that will rival a Porsche 911 and an Audi R8.
It can manage smooth, all-electric motoring at speeds of up to 75mph for 23 miles or drivers can enter Sport mode for the full 357bhp, 0-62mph in 4.4 seconds experience.
It might not be as thrilling as the aforementioned German rivals in terms of all-out performance but thanks to the full BMW infotainment suite, a mild low-speed manner and head-swivelling good looks, it's certainly a car you'd be proud to drive every day and it does less damage to your wallet and the planet than conventional mid-life crisis machines. Did we mention the awesome scissor doors?
READ MORE: BMW i8 review
READ MORE: Stuff Gadget Awards 2014 – the BMW i8 is our Drive of the Year