Shady business: the 15 best pairs of sunglasses for summer 2020
Shield your peepers with these stylish specs
Summer isn't quite the same in 2020, but one thing's for sure: come sun, clouds or showers, there's always a risk of squinting.
Whether you're sensibly scaling peaks, sitting distantly in parks or sipping responsibly at pubs, the in-and-out solar schedule is sure to keep your peepers guessing.
Don't leave your eyes in the dark: prepare for the annual on-again, off-again sunglasses game with these fine specs.
From cycling shields and titanium frames to cinematic shades and recycled sunnies, there's something in the list below to suit every face, taste and budget. Now, is that cloud blowing east or west?
Sungod Sierras (£70)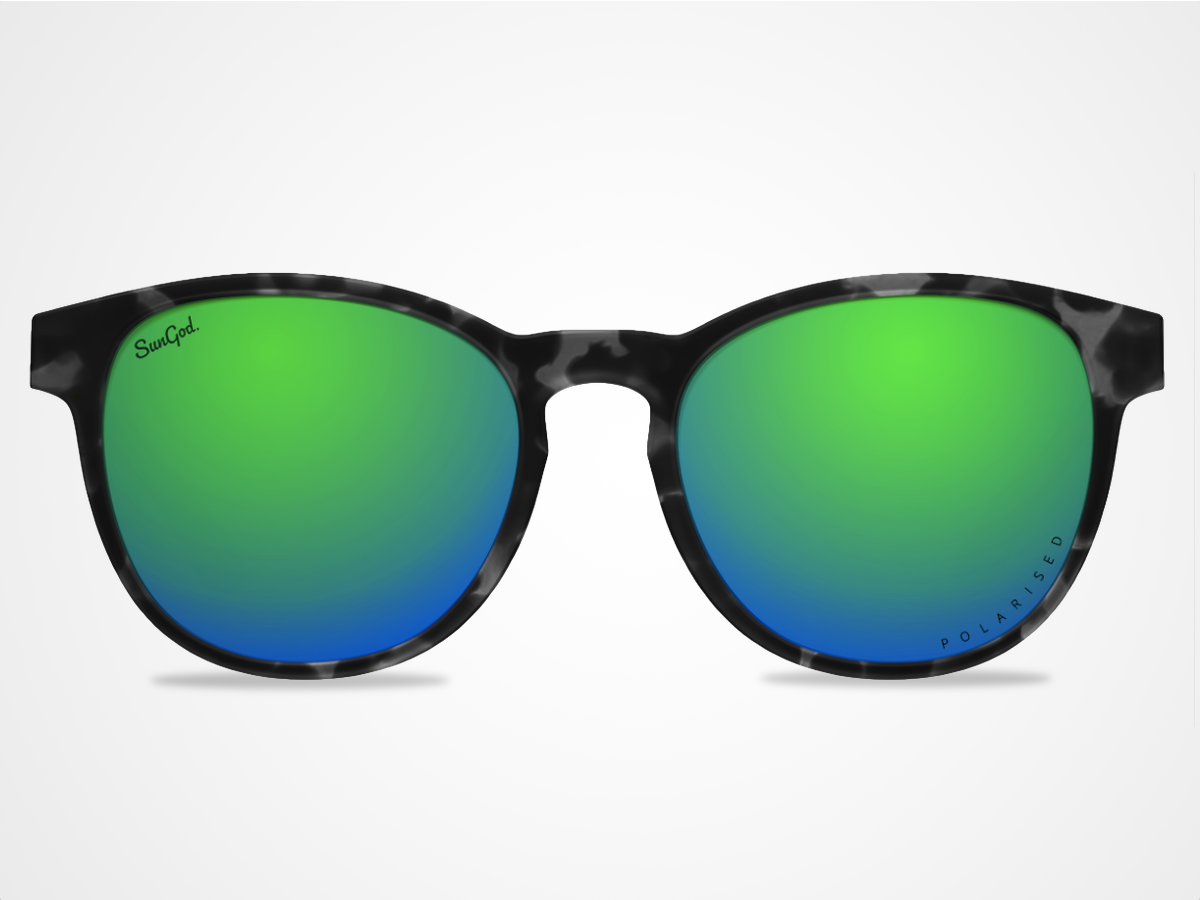 Seasonal sun-worshipper? Cream might keep the dreaded burn at bay, but it takes a different kind of deity to shield your peepers from solar harm.
For flexible protection that's built to go the distance, stick SunGod's Sierra shades on your face. A lesson in lightweight longevity, the featherweight polymer frames are built to bend, so even the clumsiest of sunshine stumblers should struggle to snap their specs. And if somehow you manage to do some damage, SunGod's lifetime guarantee will see them fixed up for free.
Polish the polycarbonate lenses with the bundled microfibre pouch – made from recycled plastic bottles – and you'll find the world a finer place: scratch-resistant, impact-proof and UV-beating, the 4KO panels filter your view for better contrast and clarity. So whether back-country or beer garden, the Sierras will improve the hues you see this summer. Unless it's crimson, in which case you need some aloe vera.
Bird Wren (£139)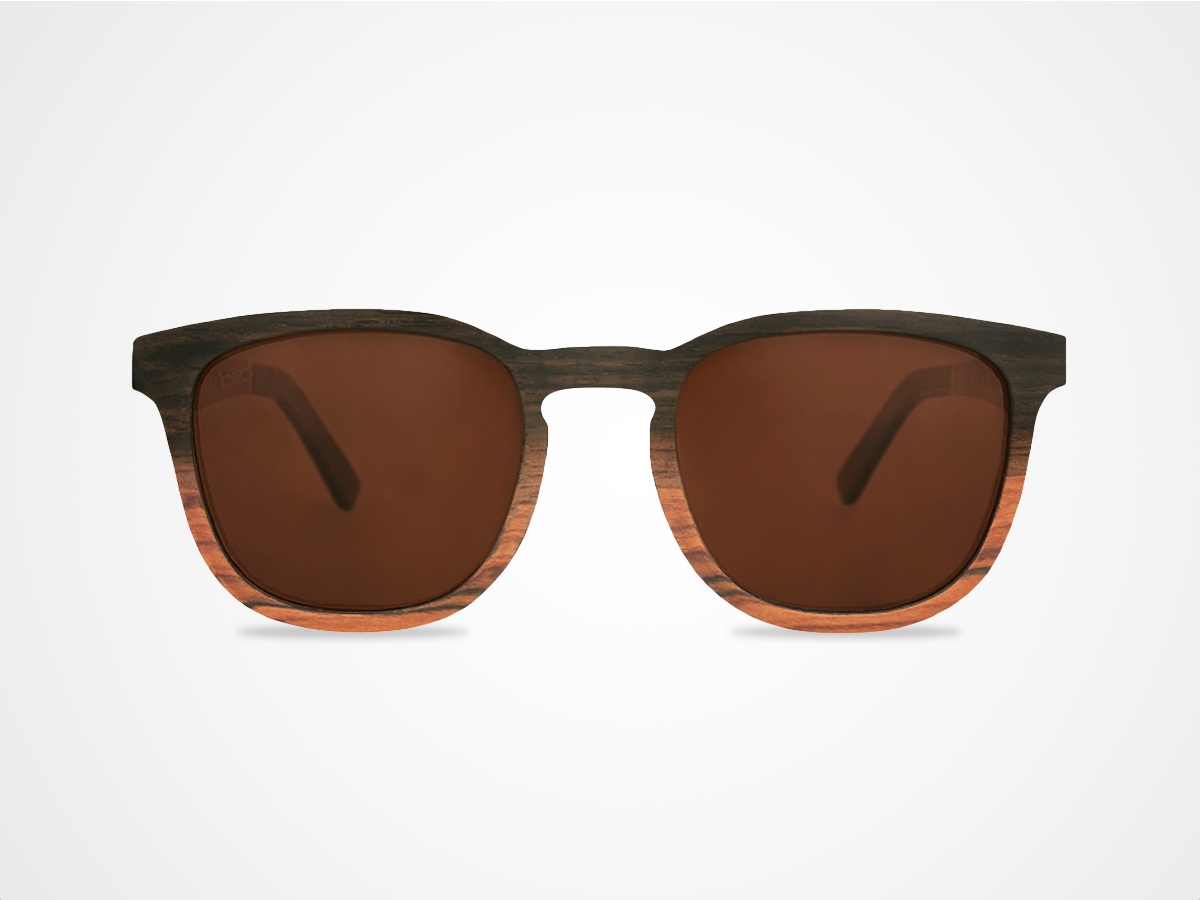 Taken up woodworking while holed up at home? Whittling spoons is one thing, but crafting a frame from twigs and twine is something else entirely. For wooden sunnies without the splinters, try these brilliant bamboo, beech and sandalwood shades.
Sustainably sourced and stunningly made, the Wren specs are stronger than standard sticks: a natty natural finish – complete with lovely visible layers – belies an aluminium core that's as durable as an ancient oak. Add bio-acetate tips to the mix and you've got a striking statement in eco eyewear.
Earth and eyes aside, Bird also does its bit for people: a certified B Corp, the Devon firm's Share Your Sun partnership with SolarAid sees a solar lamp supplied to a family in Africa for every pair sold. Which means fewer kerosene burners, healthier homes, more time to study and less CO2 released. So you can help share light while staying safely shaded.
Ray-Ban Round Double Bridge (£140)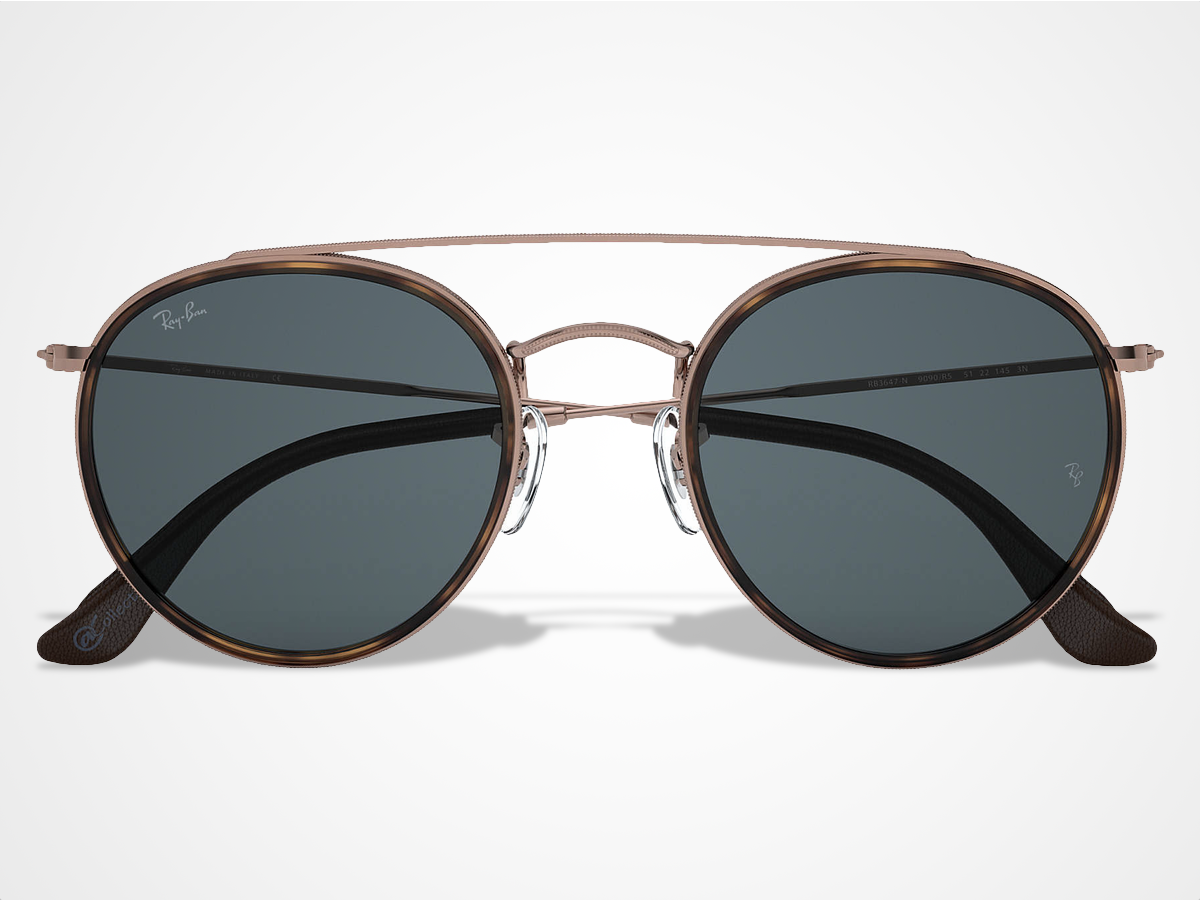 Wayfarers. Aviators. Clubmasters. Ray-Ban's no stranger to iconic eyewear, but even legendary line-ups sometimes need a new addition. Step up, the Round Double Bridge: the name might be less than snappy, but the circular sunnies borrow the best bits from some seriously fabled shades in an effort to create a truly timeless pair.
With a tasteful double-bridge across the top and a classy full-metal rim around the lenses, the upstart glasses channel Fifties chic and modern minimalism in equal measure.
An icon for our age? Only time will tell – but they're certainly hot for summer.
Waterhaul Crantock (£75)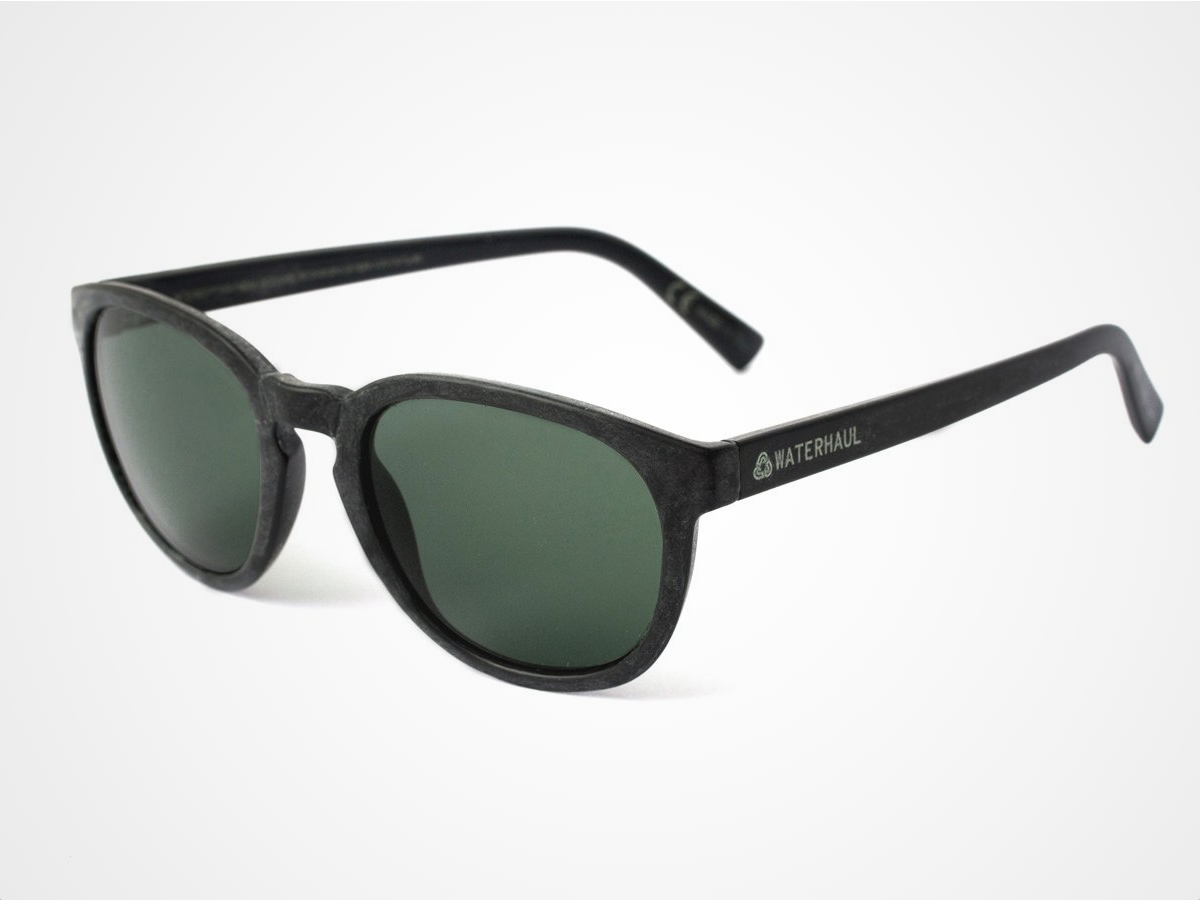 Give someone a net and they could fish for a lifetime, but discard it in the ocean and it'll cause damage that lasts even longer. What to do with washed-up webbing? Enter Waterhaul: using nets collected from European waters, the British brand transforms trawling castoffs into fetching shades.
Made from waste they might be, but these are no throwaway shades: shipped in a fold-flat case that's crafted from sustainable cork, the Crantock glasses are the epitome of eco cool. Each dark matte frame features a durable five-barrel hinge and a unique flecked finish determined by the batch of recycled plastic it comes from, while the laser-etched logo reveals the green pigment of the original fishing nets beneath.
Polarised mineral glass up-front ensures both maximum clarity and superior scratch-resistance – and, once they've served their purpose, the lenses can be recycled again and again, as can all the frame components. So not only will you intercept pollution with your pair, but you won't be making more if they ever need repairs – which, thanks to the lifetime guarantee, will be on the house.
Oakley Sutro Tour de France (£155)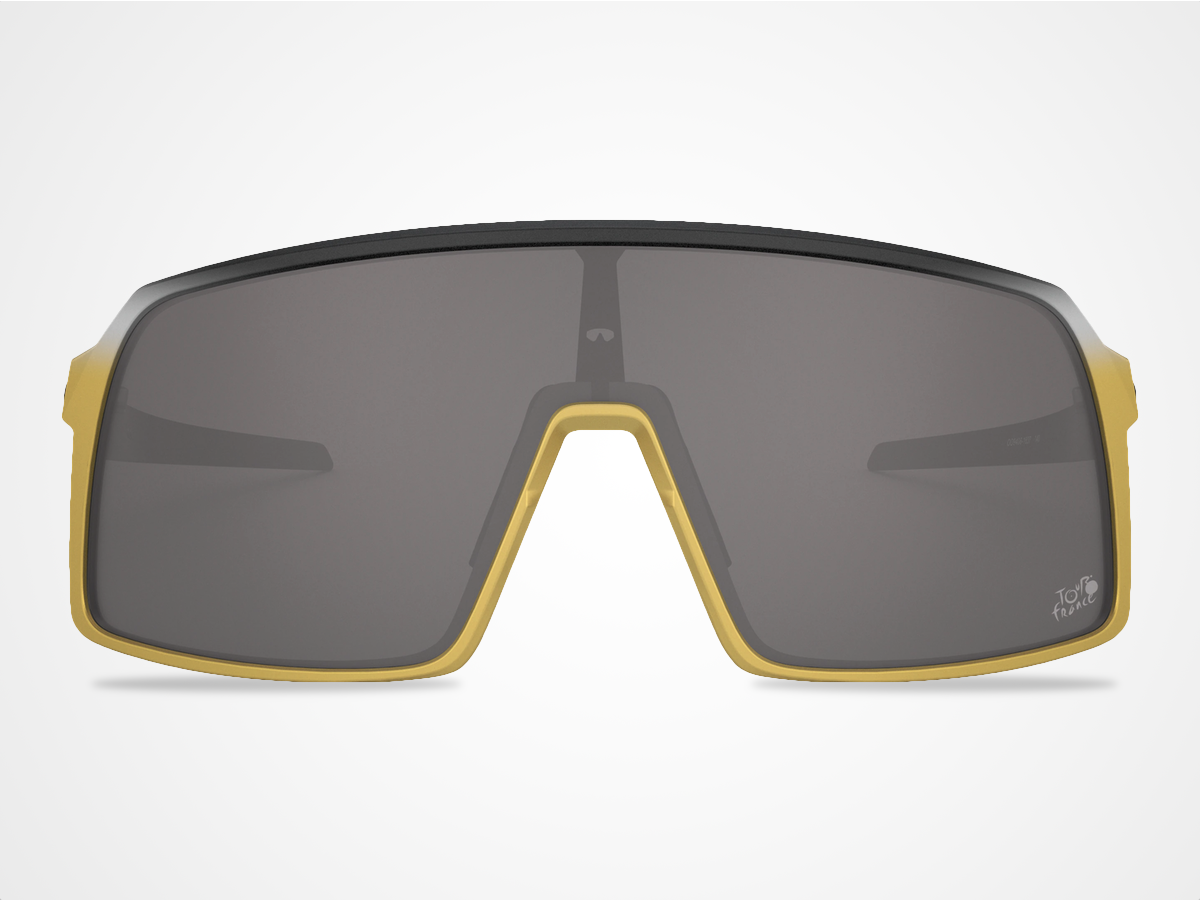 Like shaving your legs and fitting a carbon fibre bottle cage, upgrading your sunnies is unlikely to make you faster in the saddle. What Oakley's distinctive shield can do, though, is help you see more while channelling le Tour.
Finished in the iconic colours of that oh-so-famous race, the special edition Sutro is fronted by a high-wrap shield that's straight out of the '80s. Offering a wider field of view while keeping your peepers free from bugs, Prizm lens tech also enhances colours and contrast – so the lycra of your peloton pals will look twice as vibrant as you pedal past.
Streamlined nose pads are secure yet comfortable, while the sculpted O Matter frame is sturdy without adding excess grams to your setup. Though if weight is really a worry, perhaps you should skip the post-ride pints.
Persol El Profesor Sergio (£246)
Lockdown left you with time to binge-watch Money Heist? Scintillating as the Spanish crime drama might be, holding up the Royal Mint is likely to leave you under a different sort of lock and key.
Park your criminal urges and limit your imitation to this stylish eyewear: based on the very specs sported by el Profesor himself, the acetate glasses feature Persol's patented Meflecto stem system, which flexibly adapts to different head sizes without putting pressure on your temples – ideal for bearded masterminds plotting a hold-up. Or fans attempting to follow the plot of season three.
And while you practice your most felonious Spanish, the polarised blue gradient lenses will keep blinding glare at bay – even if they can't do the same for the forces at the door. Already pulled off your robbery? Put your money where your eyes are with the 24k gold-plated edition.
Silhouette Titan Breeze (£255)
Reckon aviators are just too mainstream to be old-school cool? For an updated alternative to Maverick's iconic eyewear, try these full-rim specs from Silhouette.
Equipped with that distinctive double bridge and shipped in a quartet of colour combos, the screwless shades are classy enough for any cockpit yet sufficiently subtle to fly under the radar.
Perfectly paired with the private jet you're piloting, the featherweight frames are crafted from high-tech titanium for barely-there comfort, while the polarised lenses block UV, blue light and bright glare – ideal when you're soaring in the sunshine at 37,000 feet.
Pala Lich Havana (£110)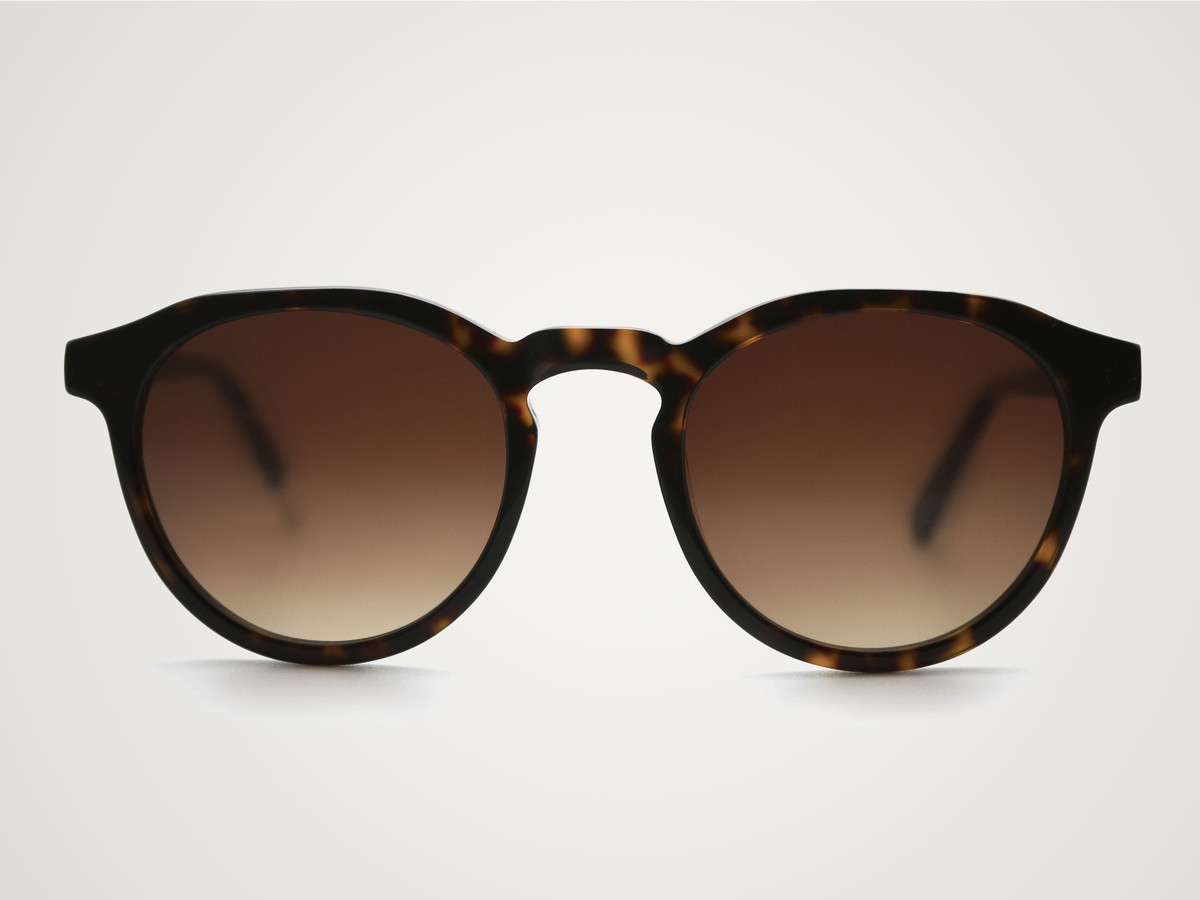 Ever thought that circles could be bettered with a handful of angles? You'll love Pala's Lich Havana sunnies: updating a classic look without going all octagonal, a flattened brow and bridge gives the chic specs edges in all the right places.
Polarised anti-scratch lenses shield against sun and scrapes alike, while the plant-based frame is biodegradable – so once you're done observing the earth, your shades can become one with it. Talk about circular improvement.
Shipped with a recycled plastic case that intercepts waste before it gets to landfill, every pair sold also supports eye-care programmes in Africa, funding grants for vision centres, dispensaries and screening schemes. So whether tortoiseshell or black, these glasses give back.
Vuarnet Edge 1613 (£253)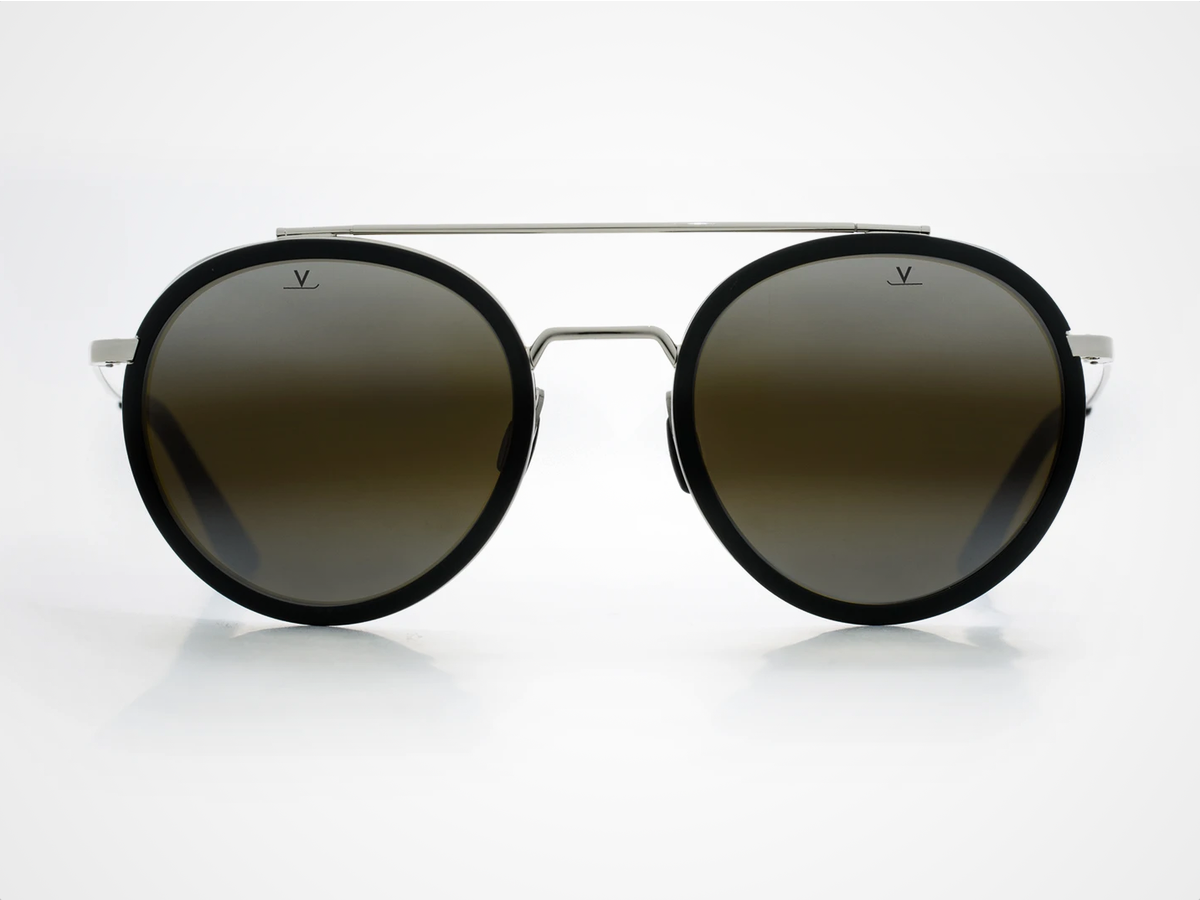 James Bond's latest cinematic outing might be delayed, but you don't have to wait until November to protect your eyes like a spy: a personal favourite of Daniel Craig, Vuarnet's Edge 1613 specs can be added to your arsenal right now – and you don't need to go through Q Branch.
Donned by 007 in No Time To Die, the Edges epitomise the timeless style for which Vuarnet is famed. Stainless steel frames are understated yet strong, while slim shielding rims offer a subtle nod to the French firm's alpine pedigree.
Refined yet ready for action, they're as Bond as it gets. Steely stare not included.
Maui Jim Mongoose (£218)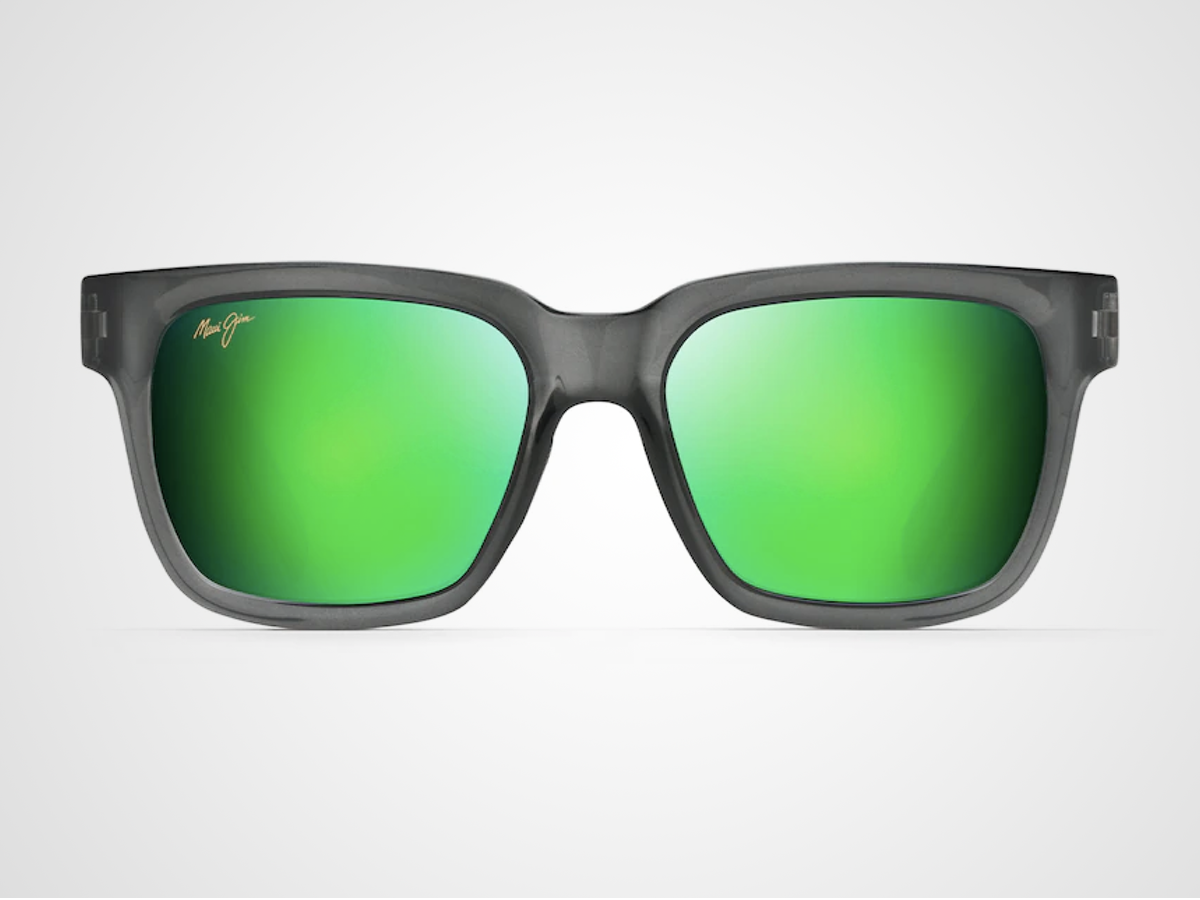 Maui Jim's clever lenses do much more than dim the day: designed to enhance contrast and colours, they boost hues for a more vibrant view.
Feeling jaded by greyed-out shades? For sunnier scenes, try pairing the featherweight Mongoose frame with slimline MAUIGreen lenses. Combining seaside style with vivid neon, they'll tackle ocean glare and washed-out waves wherever you head.
Sure, they were born in Hawaii, but just think what they'll do for Harrogate. Aloha, love.
Sea2see Shark 02 Polarized (€110)
You might not be jetting off to white sands this summer, but British beach retreats still demand a decent set of sunnies. Protect your peepers and the planet with these sustainable Shark specs from Sea2See.
Hand-made in Italy, the understated shades are crafted entirely from ocean plastic, with 1KG of the stuff recovered and recycled for every frame purchased. So pick up a pair and you'll be playing your part in the war against waste. And with polarised lenses, you'll soon be able to survey a slightly cleaner sea, squint-free.
Cubitts Calshot Fold (£125)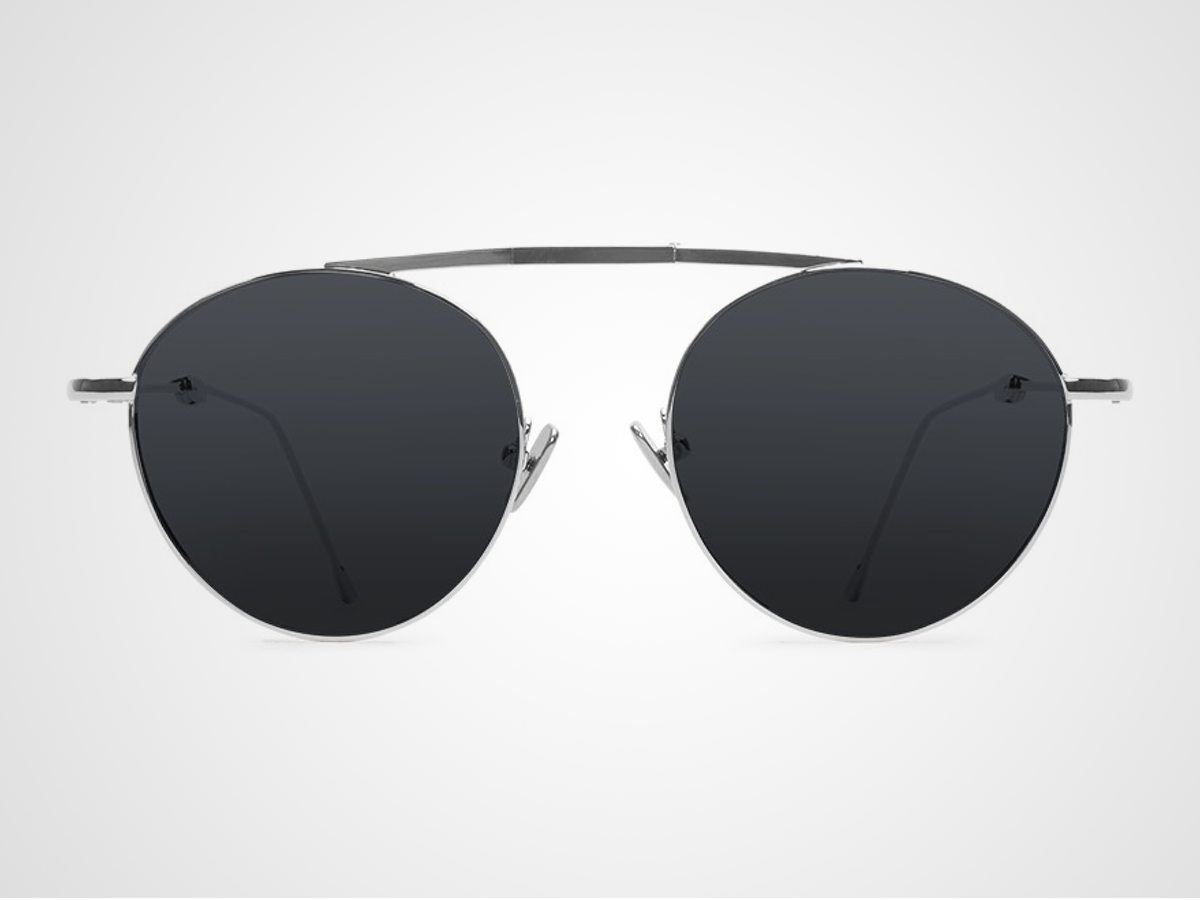 As poker novices so often prove, not all that folds is good – but these collapsible frames from Cubitts will be the envy of any casino.
Classically stylish and equipped with hidden hinges, the Calshots fold small when not on your face, saving precious space in your satchel for an extra stash of hand sanitiser.
So, once you've cleaned up at the tables, you can clean up your mitts with a shot of the strong stuff, before unfolding your specs and striding out like you've made bank. Or, you know, closing your laptop and stumbling through the pitch black to bed.
Bose Frames (£180)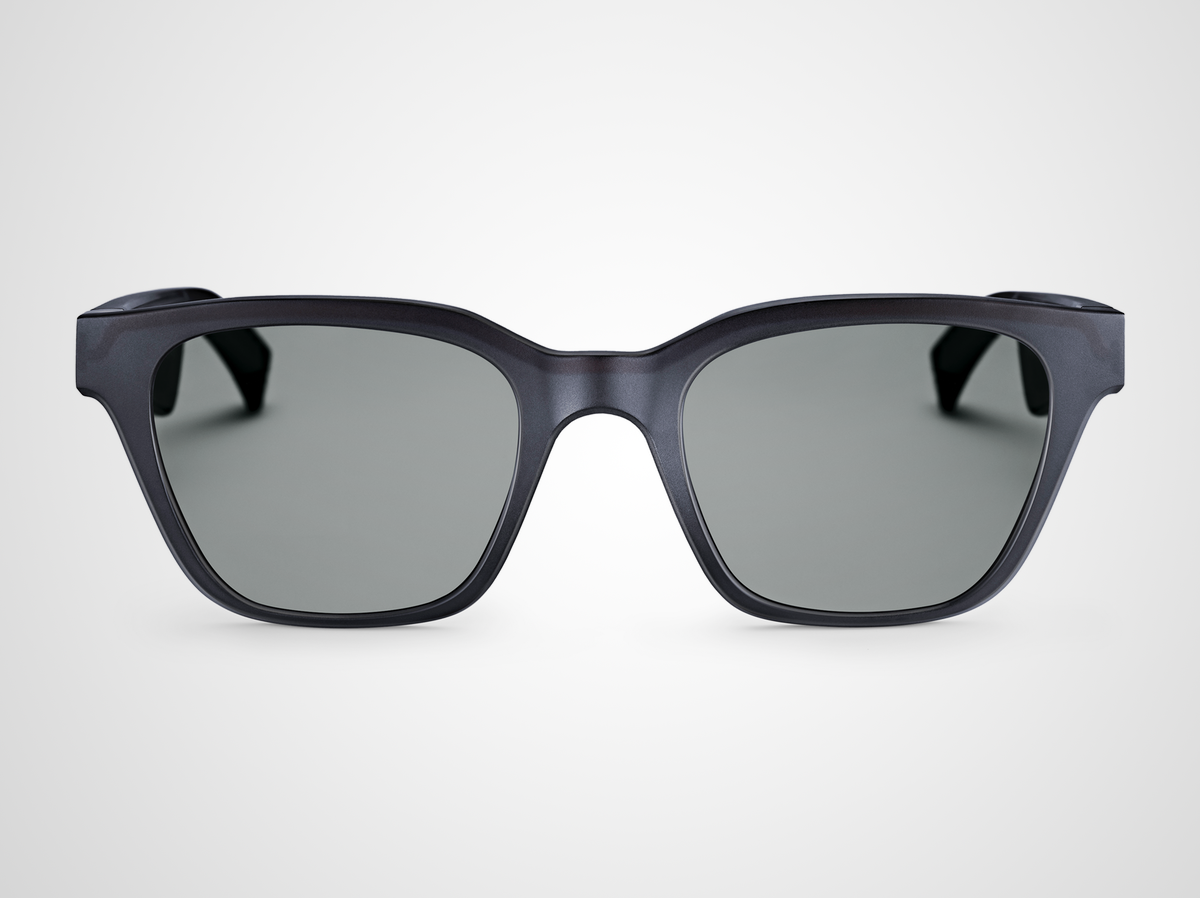 A fresh pair of shades might set off your summer look, but no outfit is complete without sweat beats to back it up.
Add wireless sounds to your summer ensemble with these solar-'phones from Bose: available in a pair of classic styles – angular Alto or rounded Rondo – the Frames pack mini Bluetooth speakers in each arm, designed to stream sunshine tunes to your ears only.
Need style advice on the fly? Paired with your smartphone, the UV-protected specs play nice with Siri and Google Assistant, with a built-in mic for easy asking. Talking to yourself? All part of the aesthetic.
Toms Traveler Zion Matte Rifle Green (£35)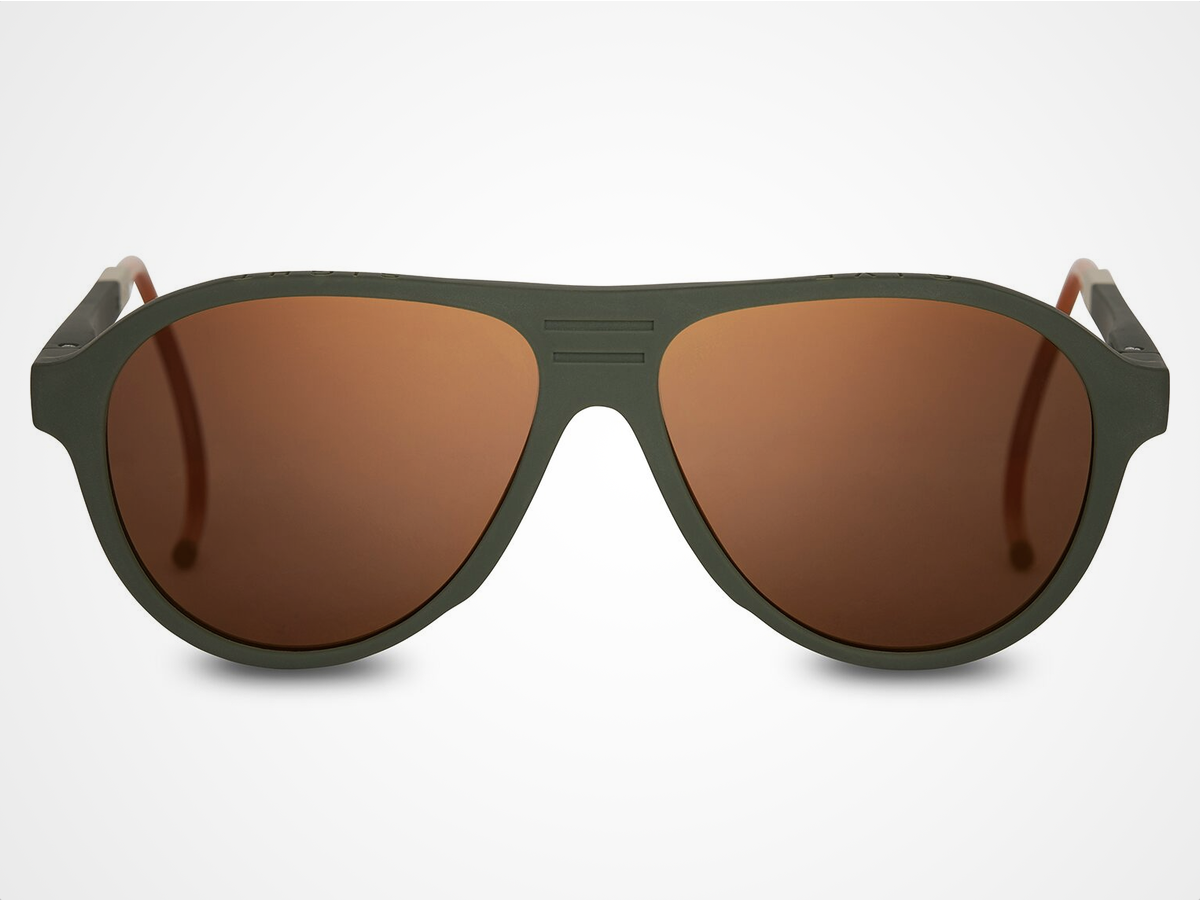 Face masks aren't the only things that hook around your ears: these retro specs from TOMS feature cable temples to keep them firmly in place – ideal for all-action adventures, à la Rambo. Or Ray Mears.
And even if they were to fall off your face during a daring mission to the market, the rubberised Solaflex construction should see them safely bounce without breaking.
Feeling good about the throwback frames? You'll feel even better when you learn that TOMS is donating a third of all profits to its Global Giving Fund, supporting efforts to combat Covid-19 worldwide. How's that for heroic?
MVMT Reveler (£65)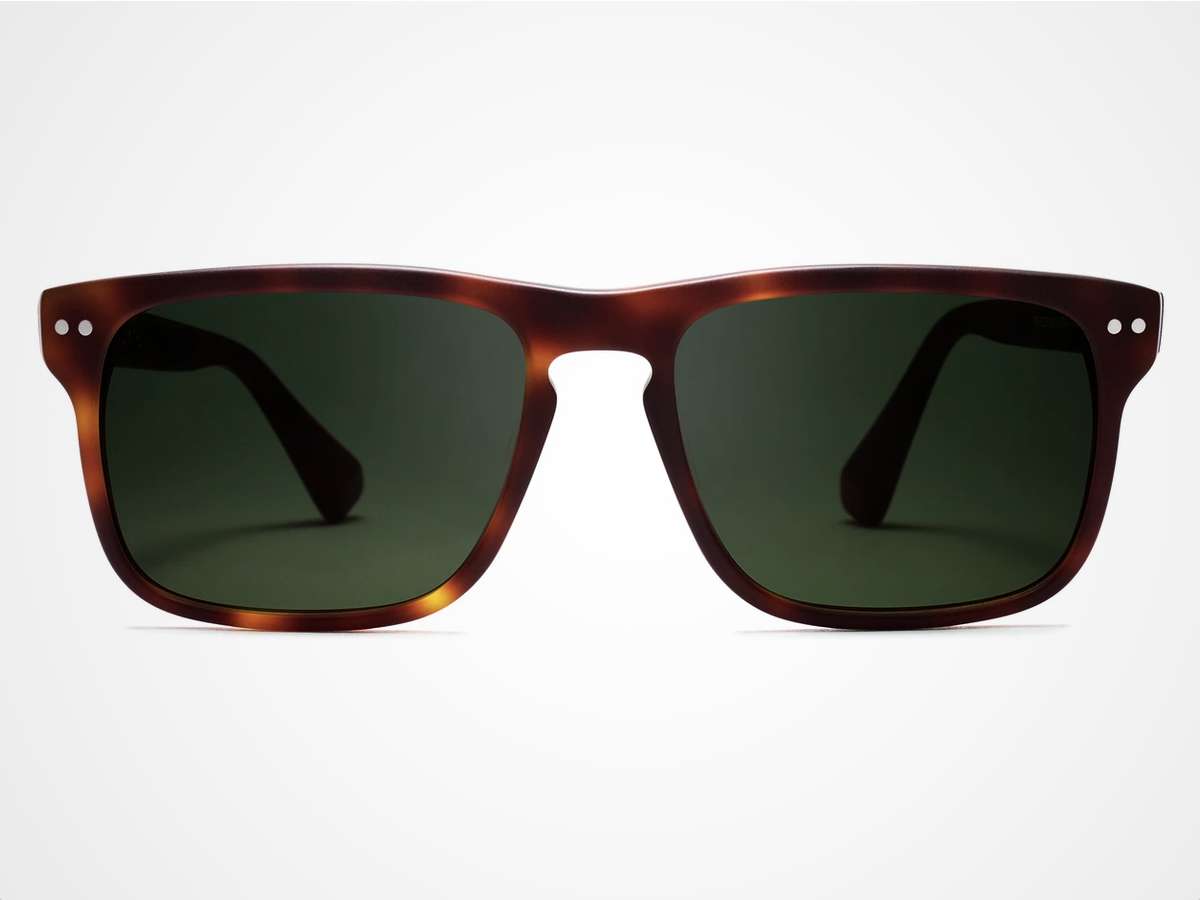 Festivals might be streaming from front-rooms instead of fields this summer, but that's no excuse to drop your main-stage shade game. Whether you're doing Glasto in the garden or having a campsite bash with your buddies, these MVMT specs will shield your starry eyes in style.
No side-stage sunnies, the Revelers feature several headline acts: full UV protection, a stainless steel core for reassuring durability and a price tag that'll set you back less than a day ticket.
Want to treat your peepers to an upgrade? Polarised lenses are £15 extra – ideal for glare-free glamping.