Best smartphones for photography 2023: the top cameras for perfect shots
Hands down the best phones for photos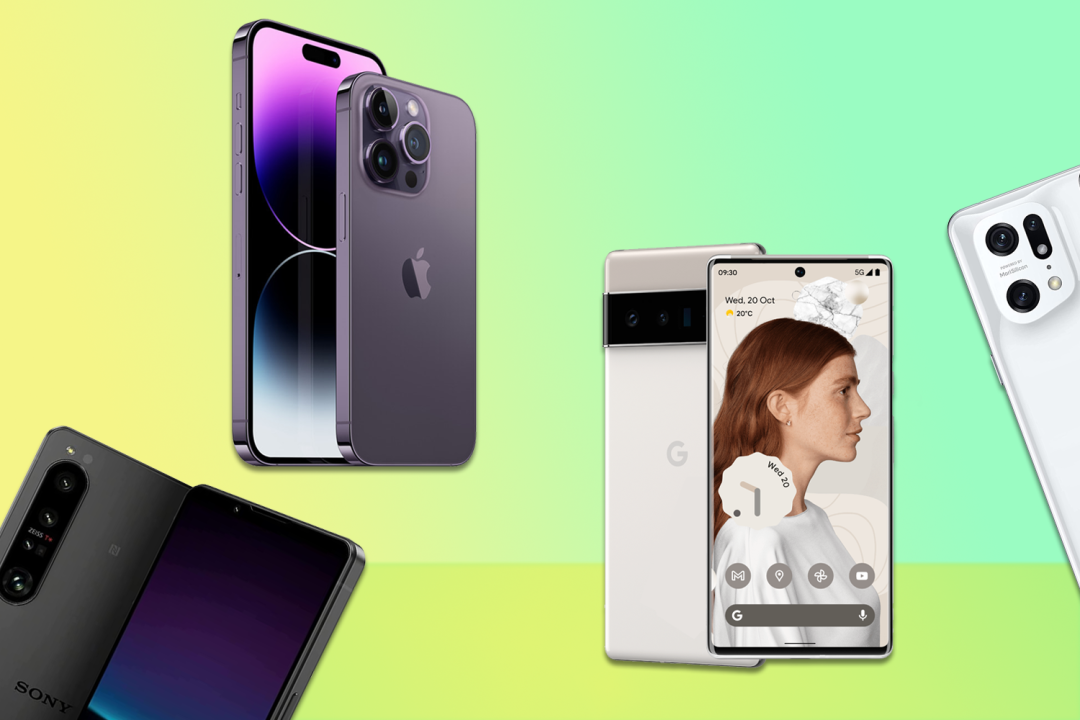 If you're after the best smartphone camera, you're not alone. Snapping up one of the best smartphones for photography is something that more of us are doing, as the camera remains one of the most important features — along with battery life — for most people. Here's our guide to the best smartphones for photography.
Trouble is, there are thousands of handsets out there from budget to super-premium, and they all promise to provide a great camera experience. The reality, of course, is that not all smartphones are made equal, especially when it comes to camera performance. In fact, with so many similar handsets out there, a smartphone's camera is one of the main differentiating factors between them.
With all that said, we've rounded up some of the best top-tier smartphone cameras for photography currently available, based on years of expertise. If you're after the best cameraphone, look no further than this lot…
What's the best smartphone camera?
Before we crack on with the full list, here's a look at our three top choices:
Best overall smartphone camera: Samsung Galaxy S23 Ultra
While each individual camera on the S23 Ultra might not necessarily be the absolute best in class, they're still superb and up there with the very best. What makes it shine overall though, is its flexibility, thanks to an incredible 10x optical zoom. This is pretty much unmatched by most of the competition, meaning that with the S23 Ultra in your pocket, you'll be ready for practically any photography scenario you can care to think of.
Best budget smartphone camera: Google Pixel 6a
The Pixel 6a may only have a dual-camera setup, but its results are superb, thanks to a combination of hardware, bolstered by Google's top-notch AI-powered algorithms which squeeze brilliant results out with each press of the shutter button. With great shots in bright and dim conditions, the Pixel 6a represents the best bang-for-buck smartphone camera currently available.
Best Apple smartphone camera: Apple iPhone 14 Pro Max
The iPhone 14 Pro Max (and Pro) represent the pinnacle of iPhone camera tech, with a brand new 48MP sensor stealing the spotlight. With crisp, detailed results, and the best night photography ever seen on an iPhone, Apple remains one of the best smartphone camera ports of call for most people. Unless, of course, you're strictly an Android user.
---
Our roundup of the best smartphones for photography: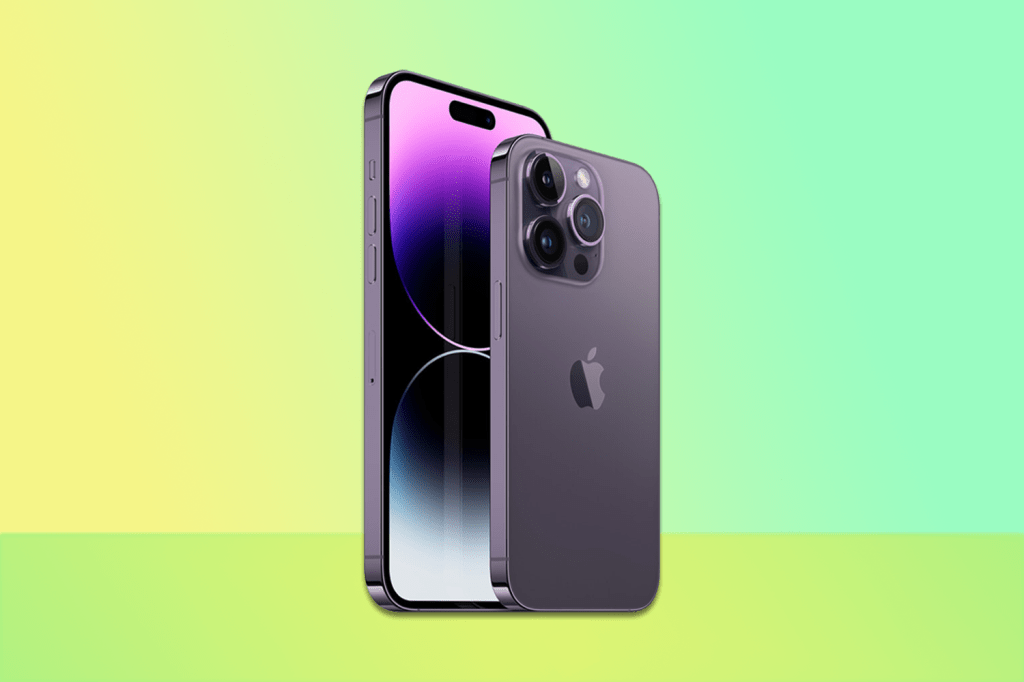 Apple iPhone 14 Pro Max
Apple's iPhone cameras have been top-notch for years, and the iPhone 14 Pro Max is no exception, bringing with it a couple of key improvements that make it one of the best smartphone cameras in the world right now. A triple-camera affair made up of wide, ultrawide, and telephoto lenses, it's the main wide camera that steals the show, rocking a 48MP sensor vs the previous 12MP one.
The result is even clearer images with accurate colours and lighting, with an improvement in low-light photography to boot. Other improvements include the ultrawide lens letting in more light for improved wider shots at night, along with the main sensor supporting 2x optical zoom. The dedicated telephoto lens sticks to 3x optical zoom which is far from shabby, but we'd have liked to see at least 5x to keep up with the likes of the superzoom competition like the impressive 10x zoom-toting Galaxy S22 Ultra. Elsewhere, you'll find Apple's new Photonic Engine which has been upgraded to work even better software magic to improve shots in mid and low-light settings.
Ultimately, this is easily the best cameraphone Apple has ever made, especially if you're not fussed about super zoom features. If you want to sacrifice a little battery life and screen size then you can also snap up the cheaper iPhone 14 Pro, which shares the same camera features as its Max brother.
Read more: Apple iPhone 14 Pro Max review
---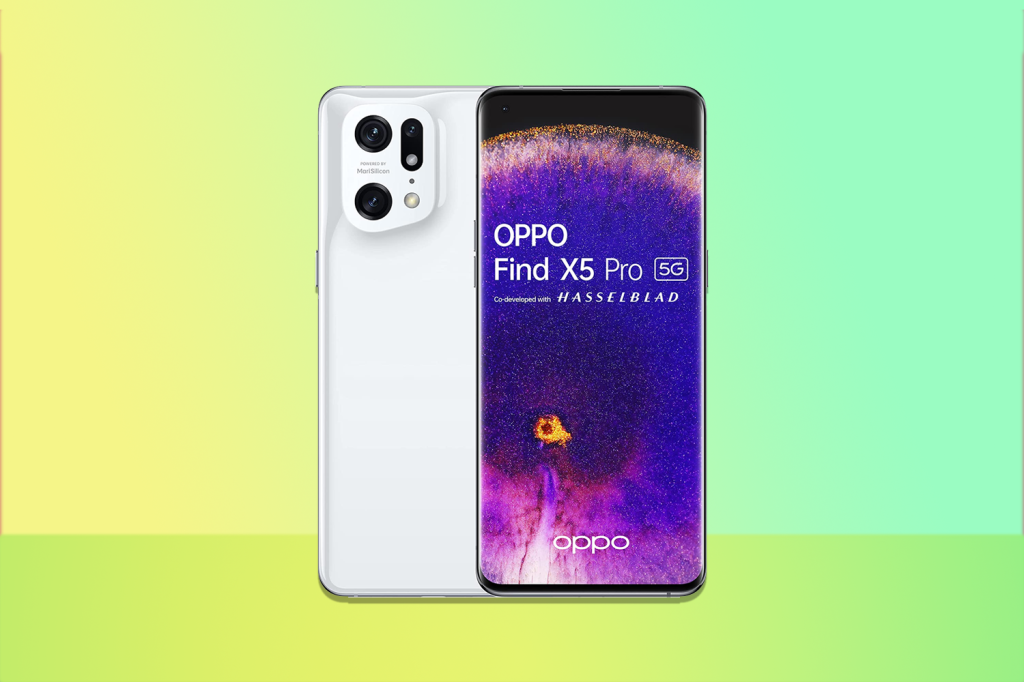 Oppo Find X5 Pro
The Find X5 Pro has one of the best smartphone camera setups we've used to date, taking superb shots in practically any scenario. Specs-wise, it's toting a main 50MP main wide camera, 50MP ultrawide camera, and a13MP telephoto camera. Shots taken with all three cameras in well-lit conditions are rammed with detail, with balanced highlights and shadows that don't feel over or underblown.
Where the Find X5 Pro really shines though, is during the night. It can brighten up even the dimmest of conditions, revealing impressive amounts of detail in challenging environments. It keeps up this impressive performance with the ultrawide lens too, which is an area where most handsets falter.
There's just one major downside to the Find X5 Pro's camera performance — it only offers 2x optical zoom. For some, this weak zoom performance will be a dealbreaker, but we imagine the majority of users won't be too fussed, especially as you can still get usable photos at the 10x digital zoom range. But if you're a fan of getting in close to subjects without sacrificing on quality (e.g. shots of animals, buildings, or performers on stage), then you might want to look elsewhere.
---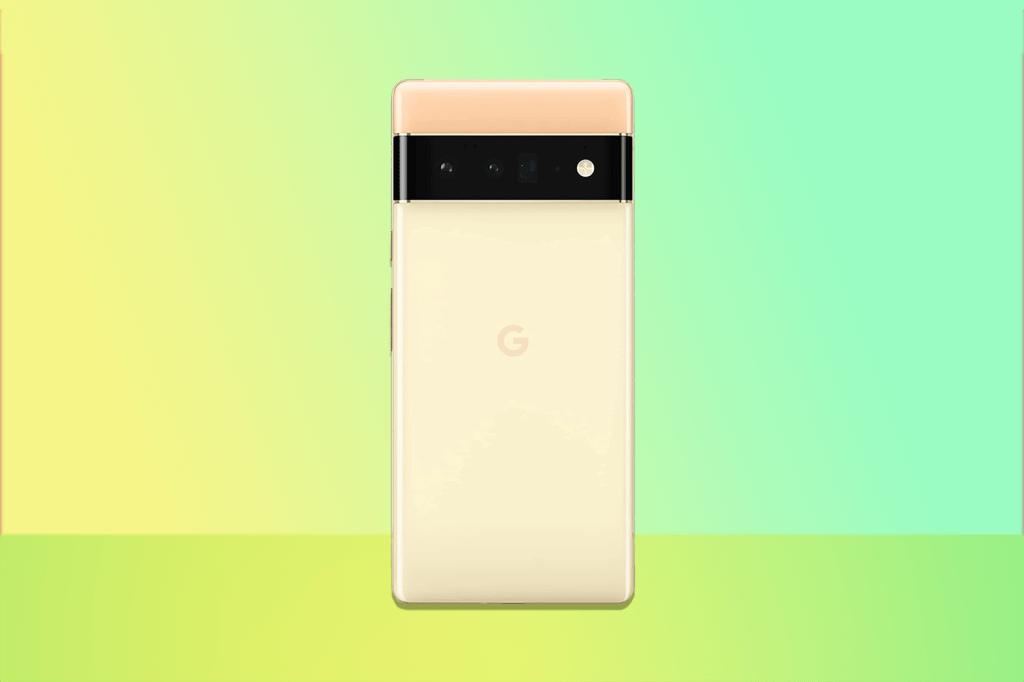 Google Pixel 7 Pro
Before the Pizel 6 generation landed, Google opted for the same camera hardware for years, relying on software smarts for impressive results. Thankfully, the 6 Pro introduced somer long-awaited hardware changes, with three new sensors — the main one of which has 50 megapixels to play with. Physically larger than the Pizel 5's main sensor, it could suck up to 150 per cent more light per shot, which explains the superb low light performance. Naturally, shots taken with all three cameras (wide, ultrawide and telephoto) looked great in bright conditions too. That remains true for the latest generation model, the Pixel 7 Pro.
Thanks to a combination of hardware and Google's ever-refined algorithms, you'll be treated to buckets of crisp detail and low noise, with nicely balanced exposures and accurate skin tones. The telephoto and ultrawide cameras see the biggest gains, with the former getting a more powerful 5x optical zoom and the latter adding autofocus, which lets it double as a macro camera.
Other software tricks include Magic Eraser and Motion Mode. The former removes people and objects from backgrounds for less cluttered shots, while the latter mimics long exposure shenanigans you'd find on actual cameras.
Read more: Google Pixel 7 Pro review
---
Samsung Galaxy S23 Ultra
The S23 Ultra swaps its predecessor's 108MP main camera for an even more pixel-packed 200MP unit, alongside a 12MP ultra-wide and two 10MP telephotos – one with a 3x zoom and the other 10x zoom. Samsung claims the S23 Ultra's shooting experience is unique thanks to a new imaging NPU (neural processing unit) — and our review confirms it. This is the best Samsung smartphone camera experience to date, and one of the best money can currently buy.
It's almost a given that shots in both bright and dark conditions are excellent, with the combination of Samsung's software and hardware managing to turn day into night with apparent ease. Where the S23 Ultra really stands out though, is its sheer flexibility, thanks to that incredibly generous 10x optical zoom, made possible by its periscope camera setup. It's so good, in fact, that we even managed to capture a detailed shot of the moon at 85x zoom, which is a feat no other smartphone on this list can come close to matching.
Its superb all-round performance, coupled with extra tricks like an amazing zoom, make the S23 Ultra the best overall cameraphone for any situation.
Read more: Samsung Galaxy S23 Ultra review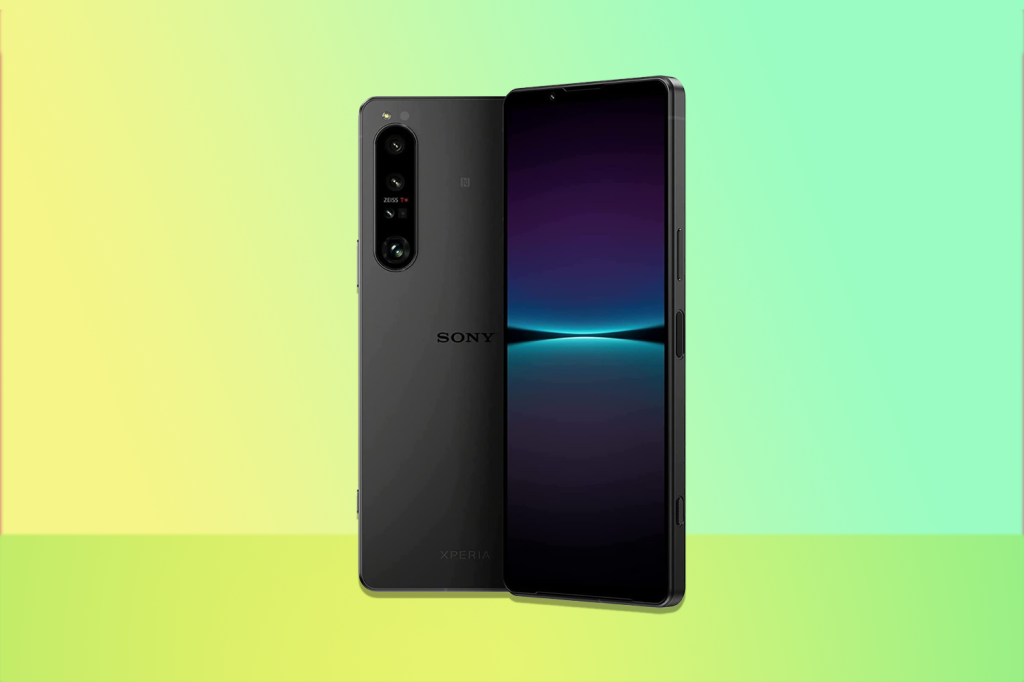 Sony Xperia 1 IV
Sony might be an expensive outlier in the smartphone world, overshadowed by the plethora of iPhones and other, cheaper Android handsets, but for enthusiast photographers and videographers, its premium handsets have always offered something a little different. The flagship Xperia 1 IV is no exception, with a triple rear camera setup consisting of three 12MP sensors with dual pixel PDAF. The latter means that focusing is ridiculously fast, making it an ideal choice for those wanting to capture crisp shots of hyperactive children and/or pets.
Even better, its zoom lens is a variable affair, letting you dial in optical zoom levels from 3.5x to 5.2x. This is, for all intents and purposes, a world's first in a smartphone, and it's a very clever trick that will massively appeal to those looking to close the distance to their subjects without disturbing them or physically getting closer.
As expected from Sony handsets, you'll get the very best out of its cameras when using the Pro mode, tweaking settings until you reach some seriously impressive results. Its pricey, and not one for casual users who just want to point and shoot with AI-optimised results, but if you've got the patience and passion, this is one of the most unique smartphone camera systems currently available.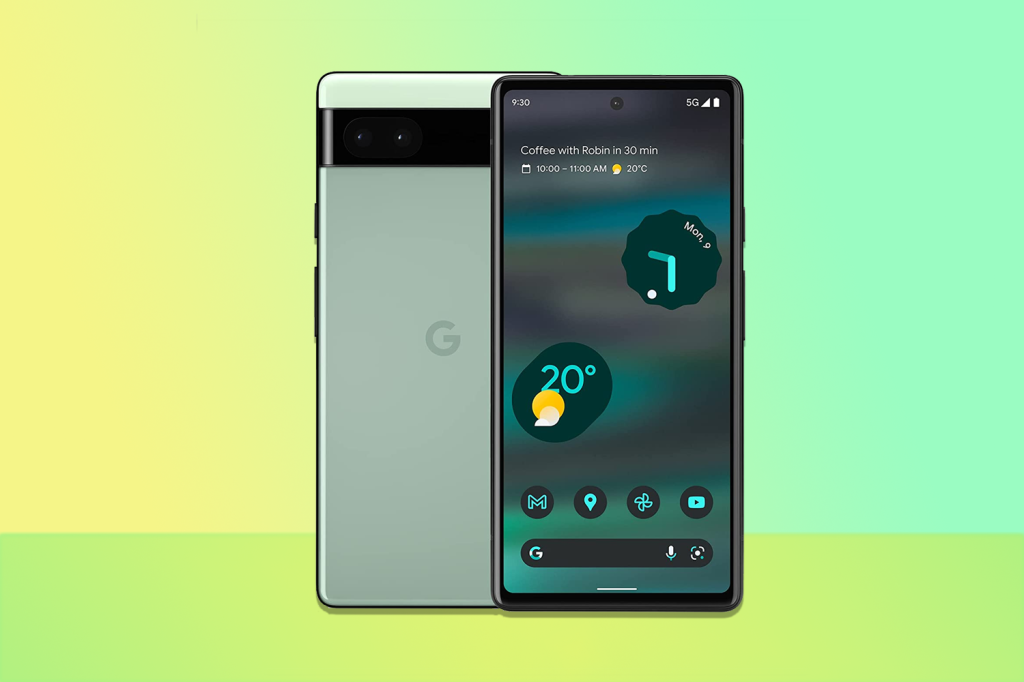 Google Pixel 6a
Google has stuck to what it knows best with the 6a, combining software-powered camera smarts with a palatable price tag to provide a handset with the best bang-for-buck photography experience on offer.
Powerful algorithms squeeze the most out of its main 12MP sensor, paired with a 12MP ultrawide secondary snapper. Shots from both cameras are stuffed with detail, wonderfully exposed, with no hint of unsightly noise, and they perform well in dim conditions too. Autofocus is quick, and auto HDR does a brilliant job of exposing bright skies without losing detail in shadows. Skin tones are impressive as well, with Google using a dedicated Real Tone algorithm for more accurate results.
There's no dedicated telephoto (aka, zoom) camera, which is to be expected at this price, but considering you still get the same software tricks found in the more expensive Pixel 6 Pro (like Magic Eraser), it's hard to complain. Easily one of the best cameraphones around for the money you're paying.