The best cases and accessories for the Samsung Galaxy S21
Everything you need to make the most of your sleek new smartphone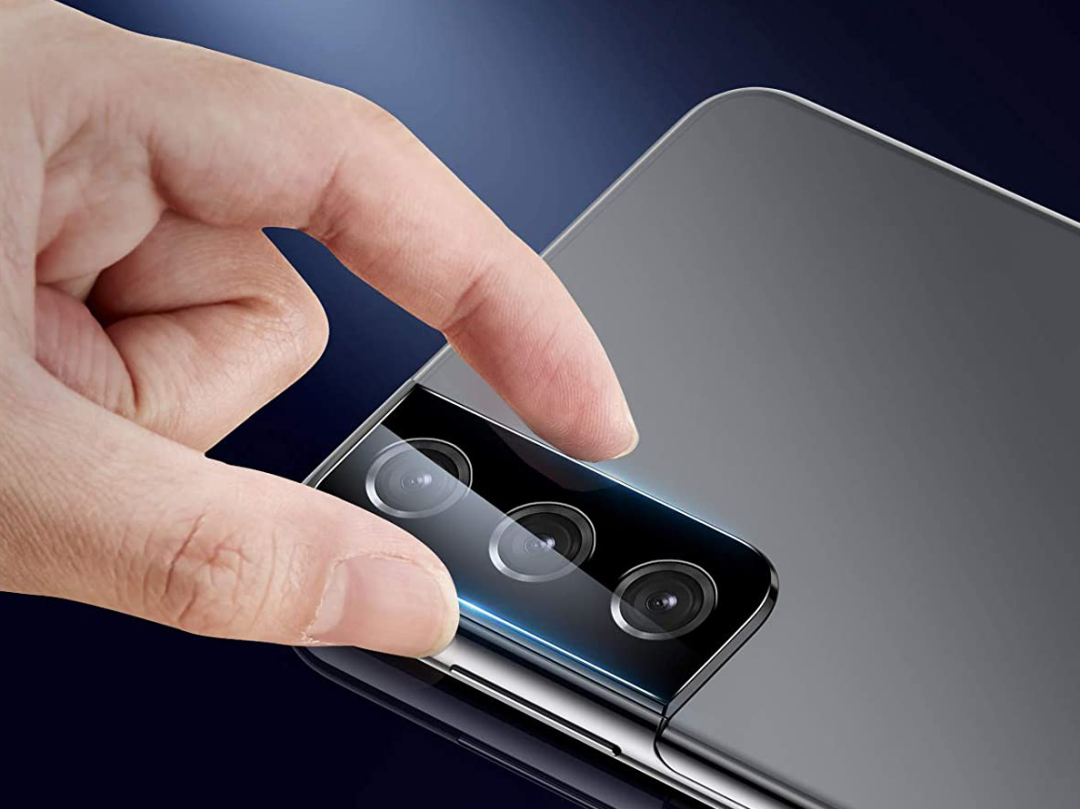 Following months of leaks and speculation, the Samsung Galaxy S21, S21+, and S21 Ultra have arrived.
They're cheaper than last year's models but no less fancy, packing in flagship components and design alike to deliver highly desirable 2021 Androids. Now's the time to drop in a pre-order, and if you're planning for a new phone, it's also high time to order some handy accessories.
Whether it's a case for your new phone, an S Pen stylus for the top-end Galaxy S21 Ultra, a power brick or a wireless charger, here's a look at the accessories worth considering for the Galaxy S21 line.
SanDisk iXpand Wireless Charger Pad 15W (£47)
Not only will SanDisk's iXpand Wireless Charger Pad 15W give your Samsung Galaxy S21 a speedy juice boost without plugging in, but it's been specifically designed for safety, with temperature controls, foreign object detection and adaptive charging help keep your phone battery safe. It's also phone case friendly so will charge through most rubber, plastic and TPU cases less than 5mm thick. If you prefer to go down the third party route, it's fair to say Sandisk is a name you can trust too.
Spigen Liquid Crystal Case (£9)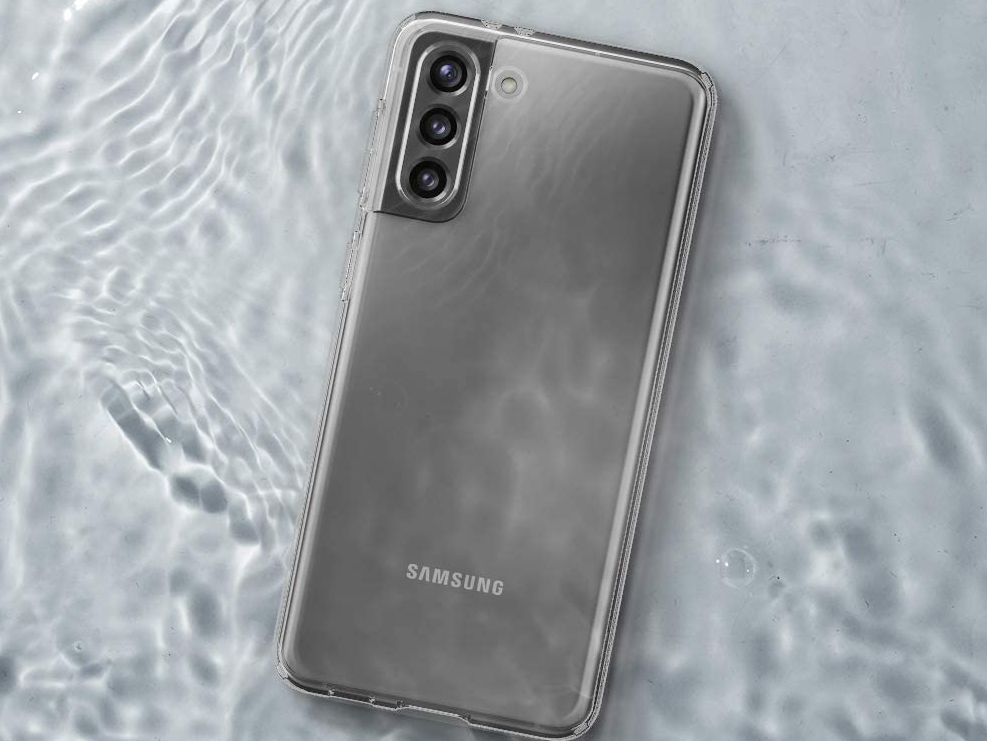 If you want a case that helps protect the Galaxy S21's beauty without actually obscuring it, then Spigen's Liquid Crystal Case should do the trick. This one is designed for the base model and provides a slim, transparent TPU covering for less than a tenner. Spigen will be a familiar name to anyone who's bought a cheap smartphone case before, and they always have cases ready at launch. That's true again here.
Fyy Galaxy S21 Wallet Case (£25)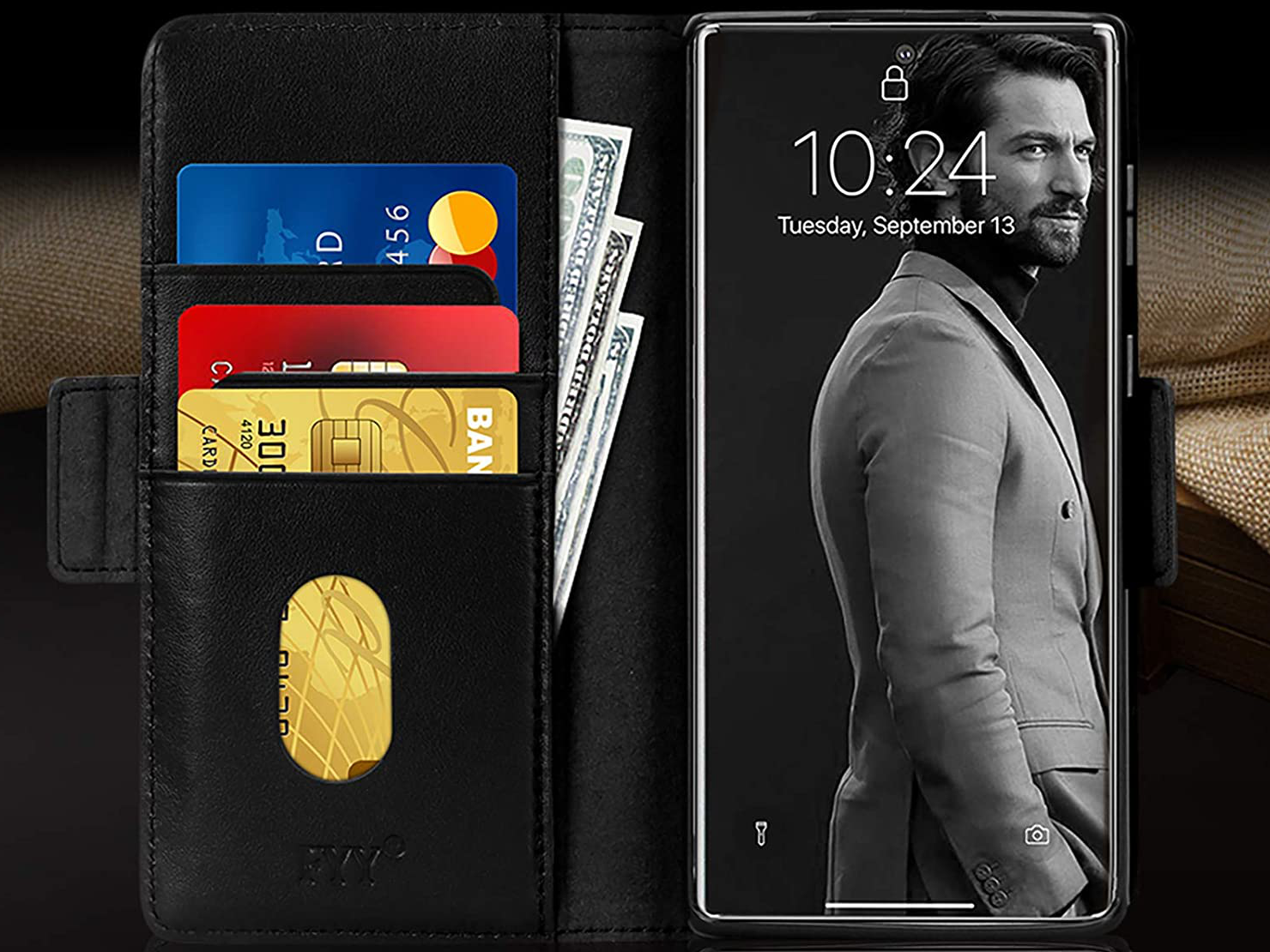 In the market for a classy-looking case that wraps up your fancy new smartphone in leather? This Fyy Wallet Case can do the trick. The genuine cowhide leather case flips open to reveal not only your phone, but also slots for your credit cards and more and a pocket for cash. It also has RFID blocking material between the layers of leather, in case you're paranoid about data theft.
Samsung 25W Fast Charger (£13)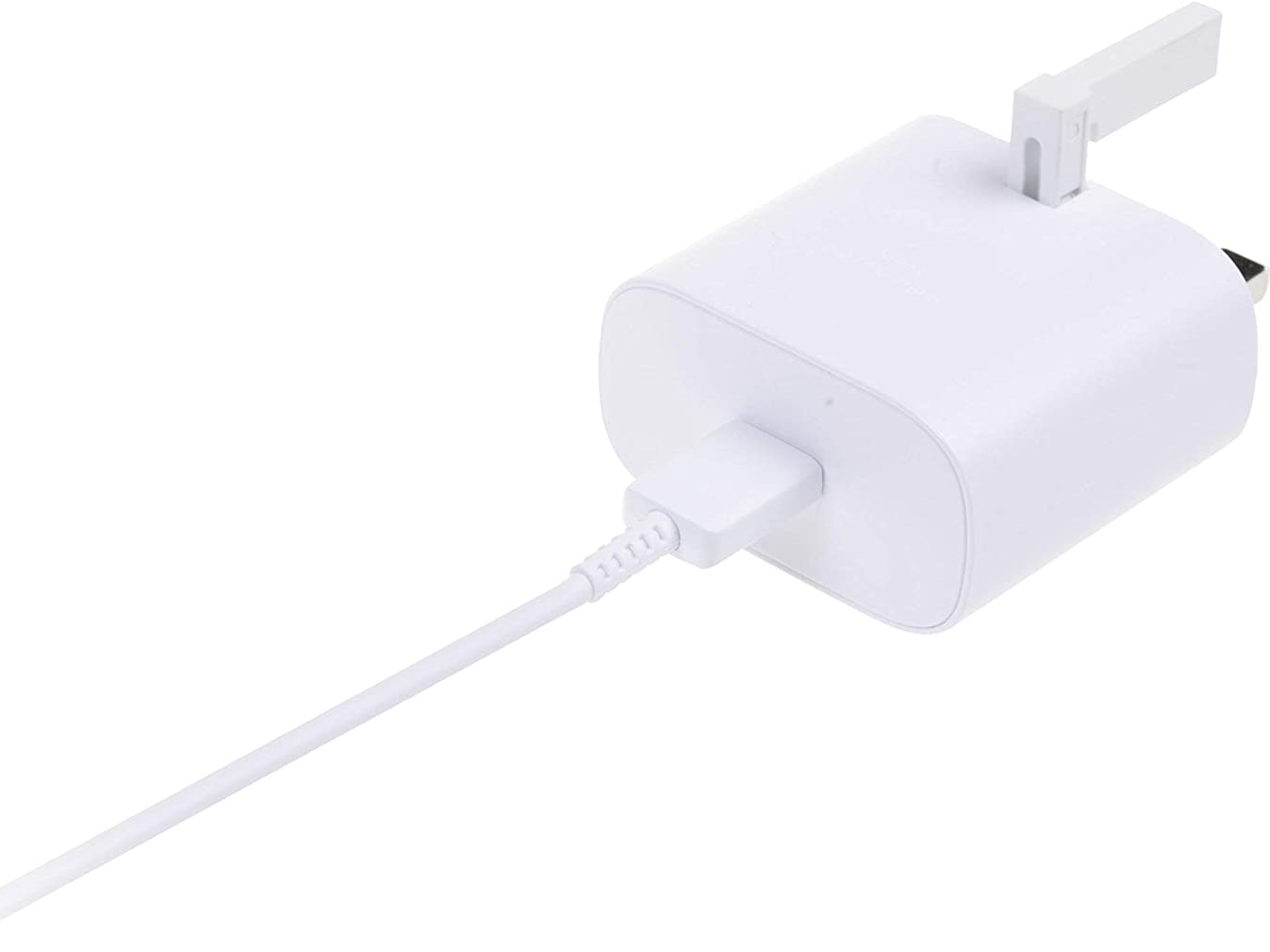 Samsung might have mocked Apple for ditching the wall adapter from the iPhone 12, but… uh… they've done the exact same thing with the Galaxy S21. If you don't already have a recent fast charger around, then you'll want to snag this official Samsung 25W wall plug. It comes with an extra USB-C plug, too, and it'll charge your S21, S21+, or S21 Ultra at full power.
LETSCOM Wireless Charger (£13)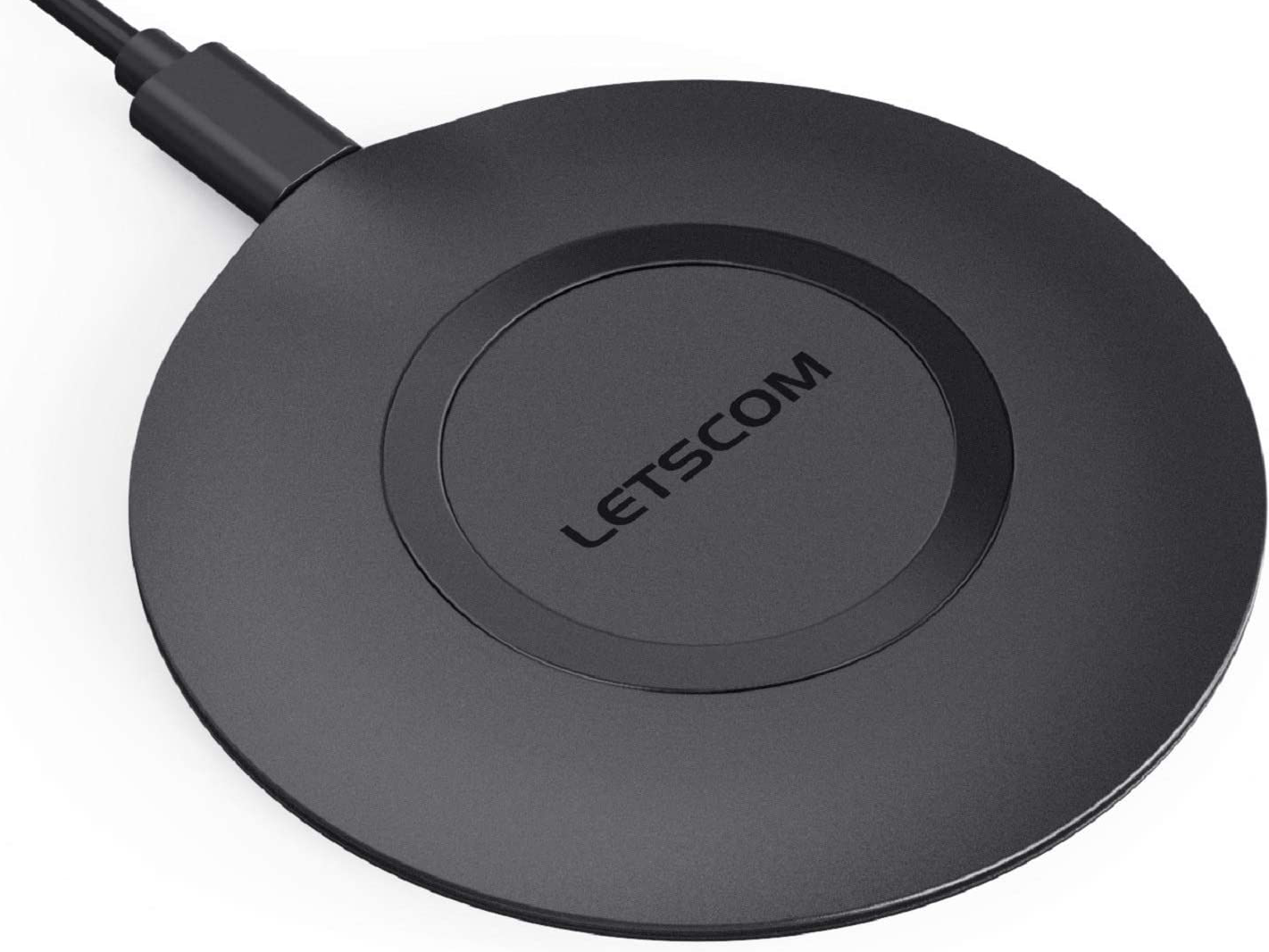 Wireless charging isn't as fast, but it's incredibly convenient: with a charging pad nearby, you can pop down your phone whenever it's not in your hand and reap the benefit of a steady stream of extra juice. LETSCOM's wireless charger provides the Galaxy S21 with its 15W peak wireless charging speed and is much cheaper than the official option, while still well-reviewed by Amazon customers.
Samsung Silicone Cover (£17)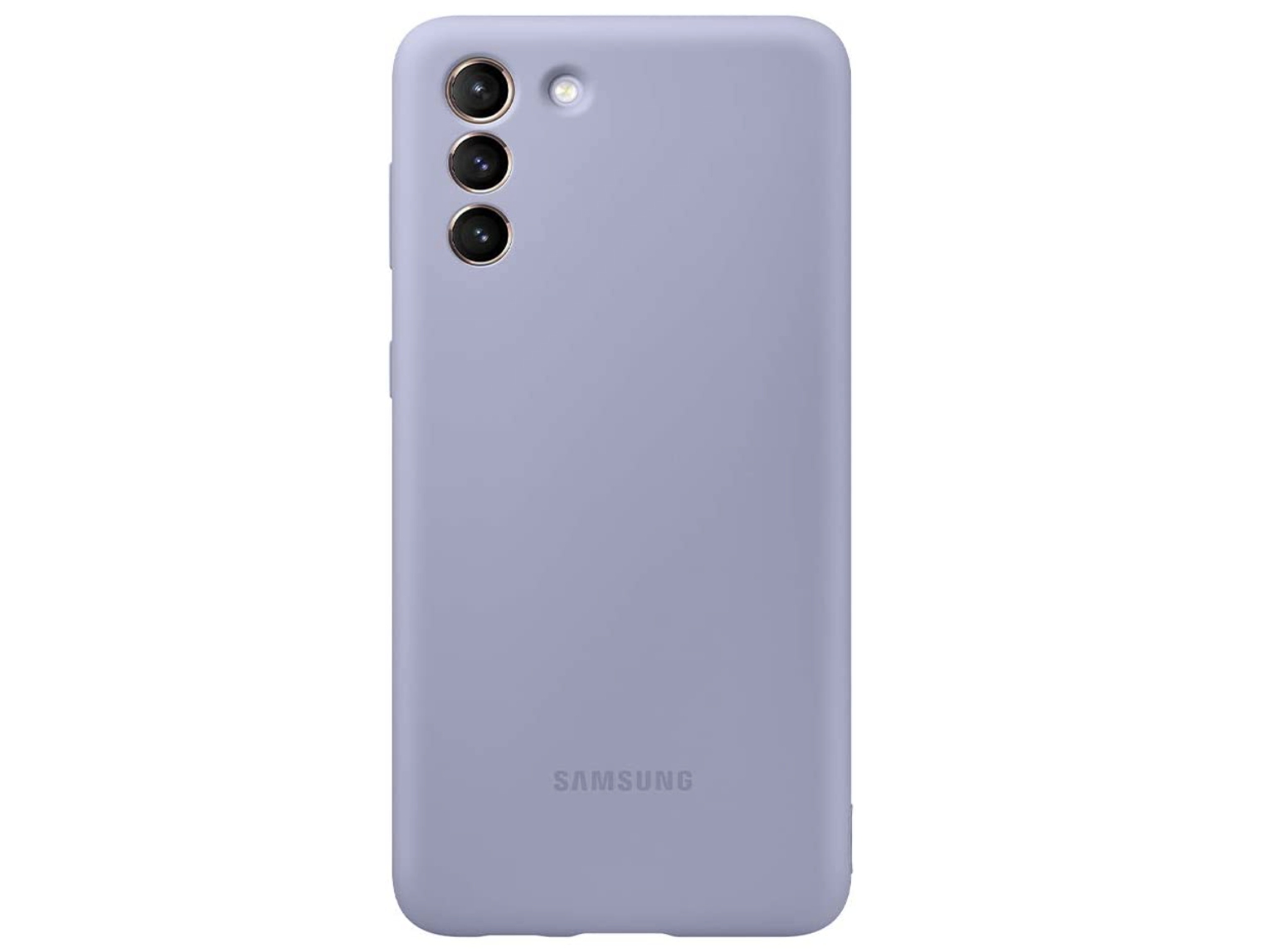 Samsung's own official Silicone Cover for the Galaxy S21 is basic, sure, but it's sure to provide the best-possible fit for the new flagship based on who's making it. It's available in a few different colours to match the design of the handset, but note that it completely obscures the new phone's visual flourishes, such as the unique look of the camera module.
Mous Limitless 3.0 (£45)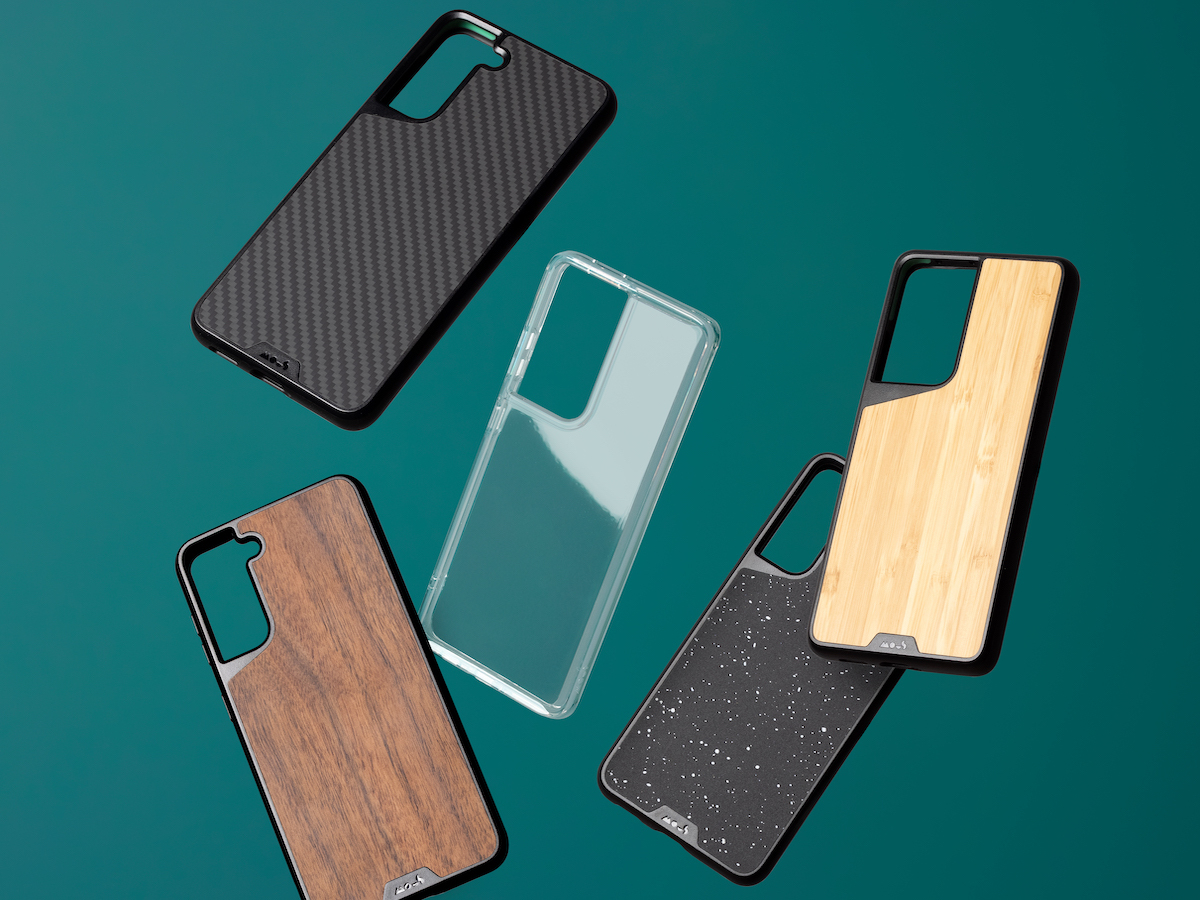 Not only is the Mous Limitless 3.0 case virtually indestructable and available for the entire Galaxy S21 range, it uses AutoAlignPlus magnetic technology to connect the case to a range of Limitless 3.0 accessories, including wireless chargers, wallets and mounts. AiroShock tech absorbs and disperses energy from high-impact falls, cushioning the phone to prevent against damage without adding any bulk to the case, plus it allows for impact protection along with an internal microfibre lining to help prevent scratches and cracks. Like Sylvestor Stallone, it's extremely rugged and available in a range of different looks.
Samsung Galaxy S21 Ultra Palette Case with S Pen (£42)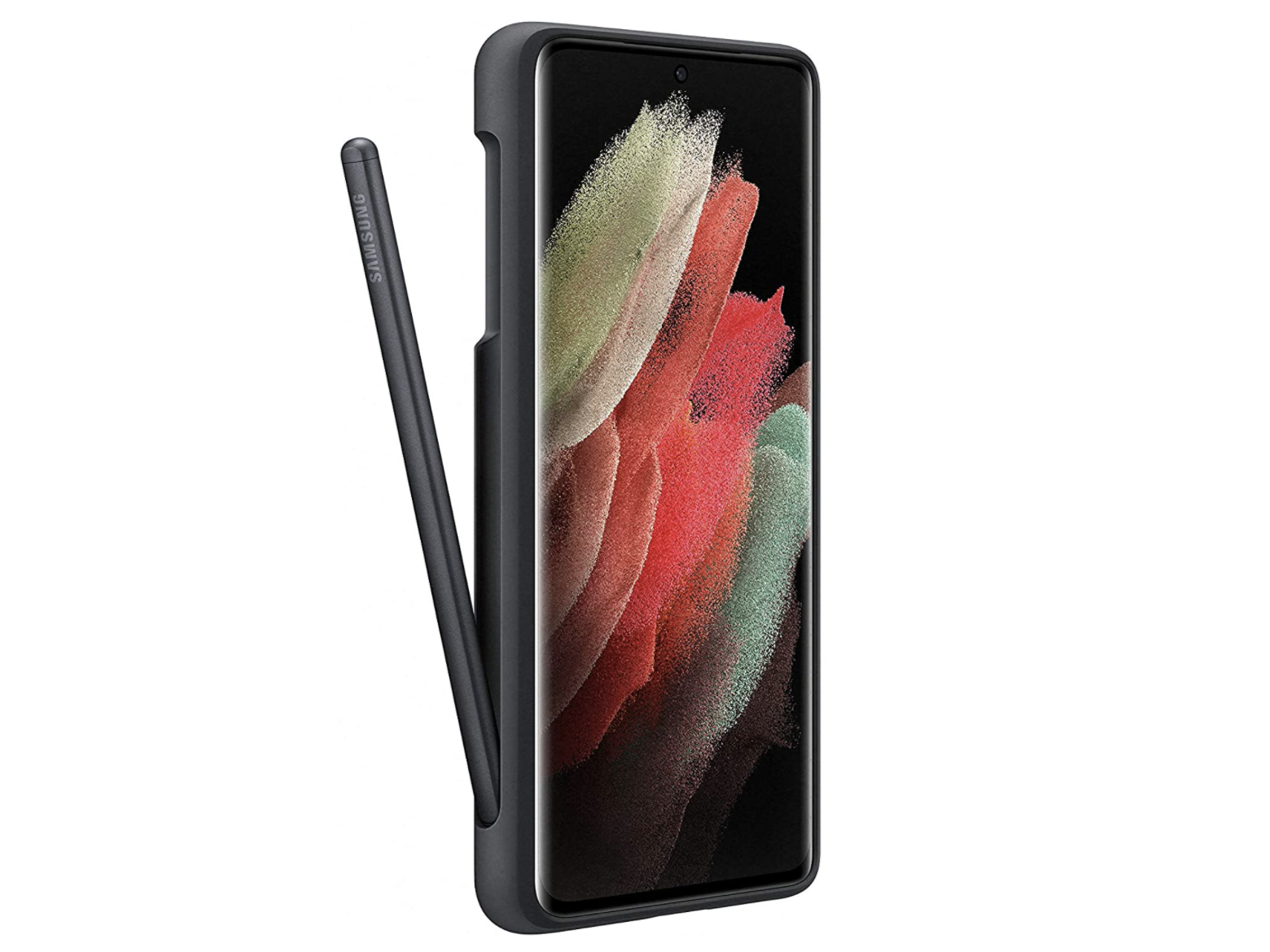 If you're opting for Samsung's largest and most specced-out Galaxy S21 Ultra, then you might want to take advantage of its newfound S Pen stylus skills. It's the first time the S Pen can be used with a Galaxy S phone, but there's no pop-out slot this time around, nor does the stylus ship with the phone. Instead, Samsung is selling this handy Palette (P3) case that comes with the S Pen and a slot to house it in. Useful indeed.
ESR Galaxy S21 Camera Module Covers (£9)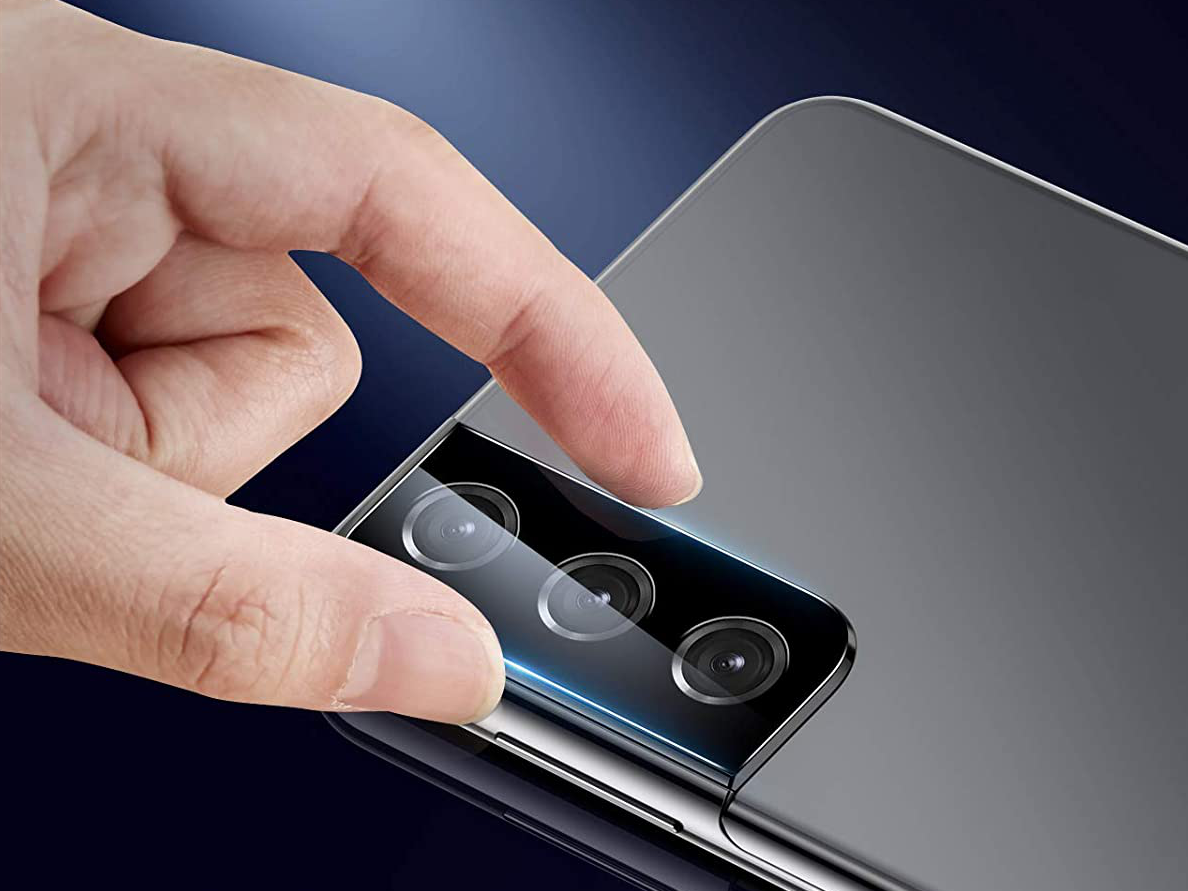 The camera module is the most distinctive new tweak to the Galaxy S21 design, but given its size and the fact that it juts out from the back surface, it's probably more susceptible to scratches and scuffs during everyday usage. ESR's specialised camera module covers stick on atop your module to help keep it safe from blemishes, with clear glass to ensure no impact on photo quality.
Samsung Galaxy Buds+ (£100)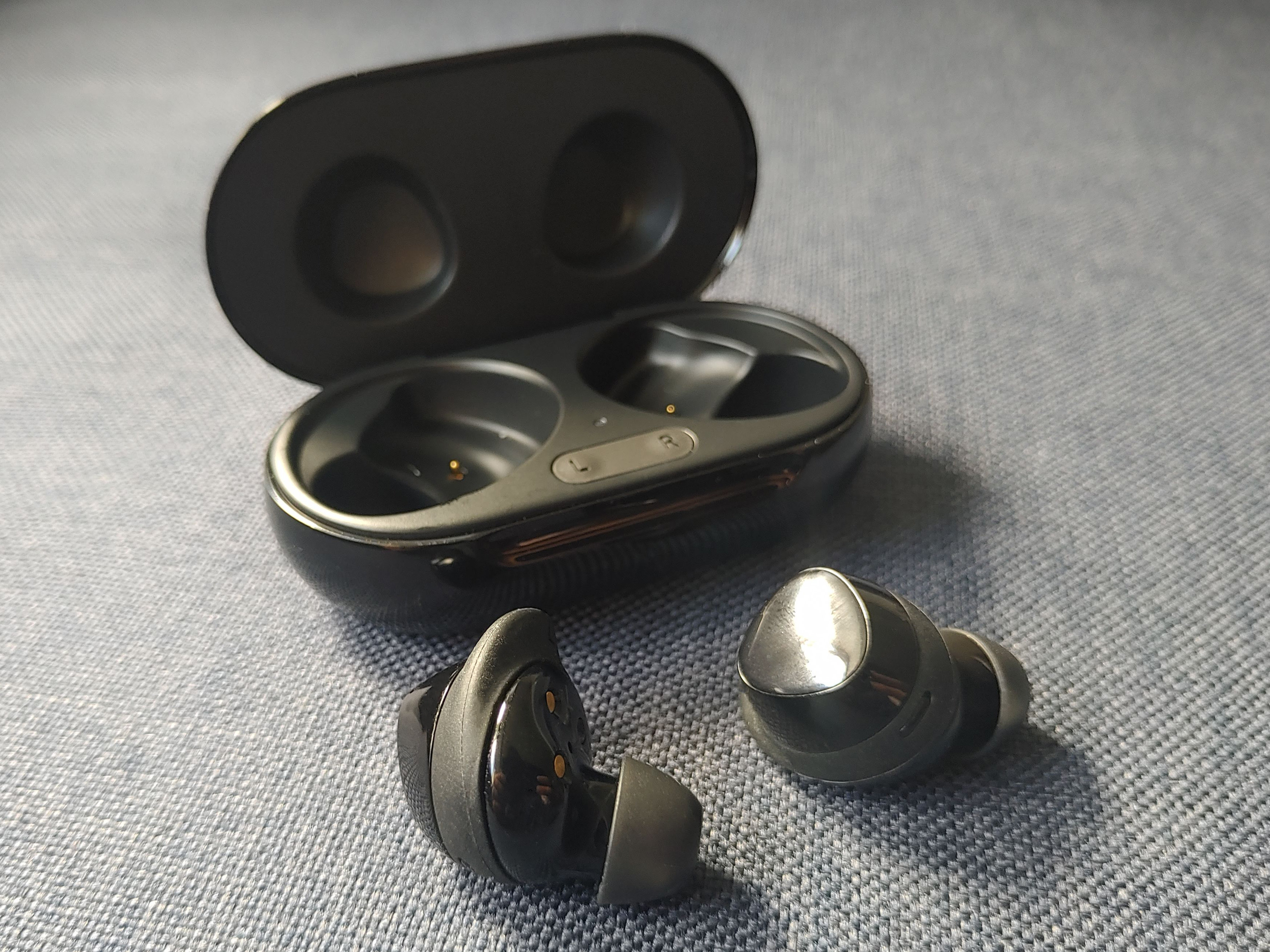 If you're buying a Galaxy S21 and want some fresh wireless earbuds to go alongside (and can't score some from a pre-order bonus), then Samsung's own Galaxy Buds+ are some of the best around. We gave them a glowing five-star review, praising their great sound quality and enduring battery life. Better yet, they're down to just £100 at Amazon as of this writing.
WATACHE Galaxy S21 Armor Defender Clear Case (£12)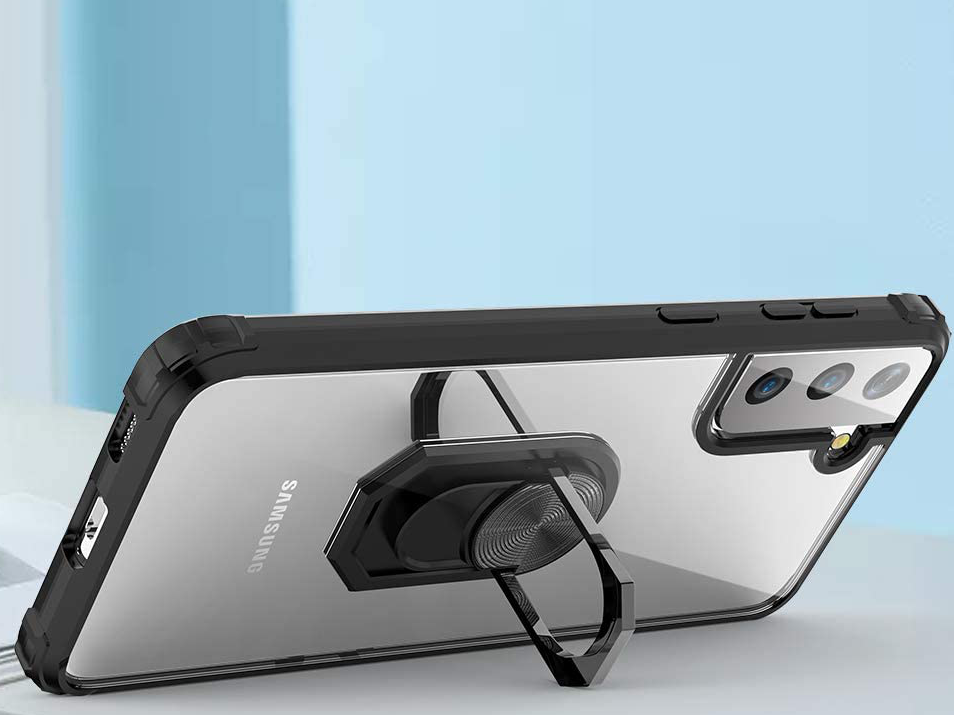 Here's a Galaxy S21 case with a bit more protection and a bonus feature in the form of a built-in ring, which you can use to help hold onto the phone or flip out as a kickstand. This hybrid case has a soft TPU frame and hard plastic backing to protect your phone, plus it has a slight 1mm lip around both the screen and camera module to keep 'em safer from impacts.
Mous Clarity Lite (£45)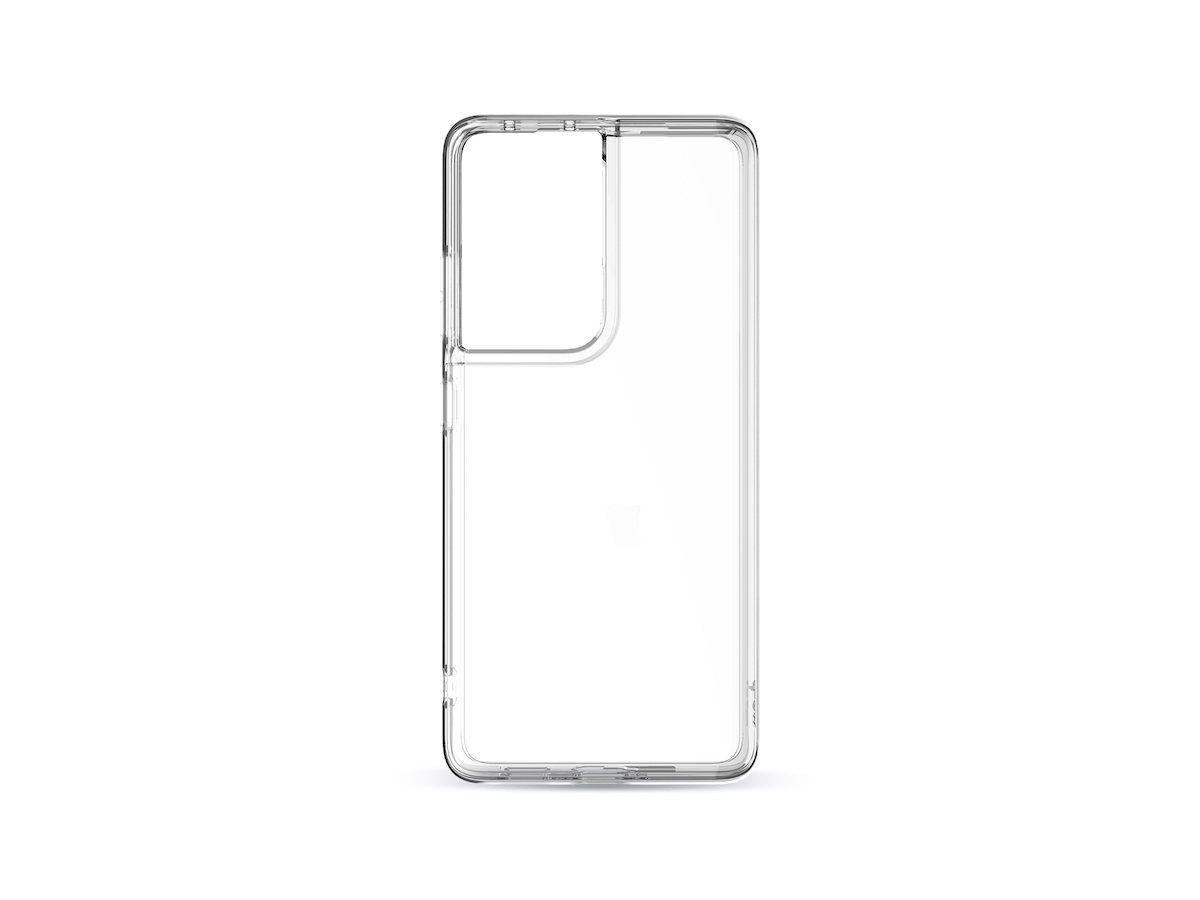 What better way to show off that sexy new Samsung and its out-there camera lense cluster than with the completely clear Mous Clarity Lite case. Transparent from every angle, including the frame, this slim, polycarbonate back prevents damaging twists allowing for drop protection. Raised top and bottom edges on the case prevent the screen from shattering during face-down impacts, while a scratch-resistant coating keeps case looking fresher for longer. Built in anti-yellowing UV-resistance is also there to ensure the case stays crystal clear if you've been overdosing on vitamin D (chance would be a fine thing).
Caseology Screen Protector 2-Pack (£10)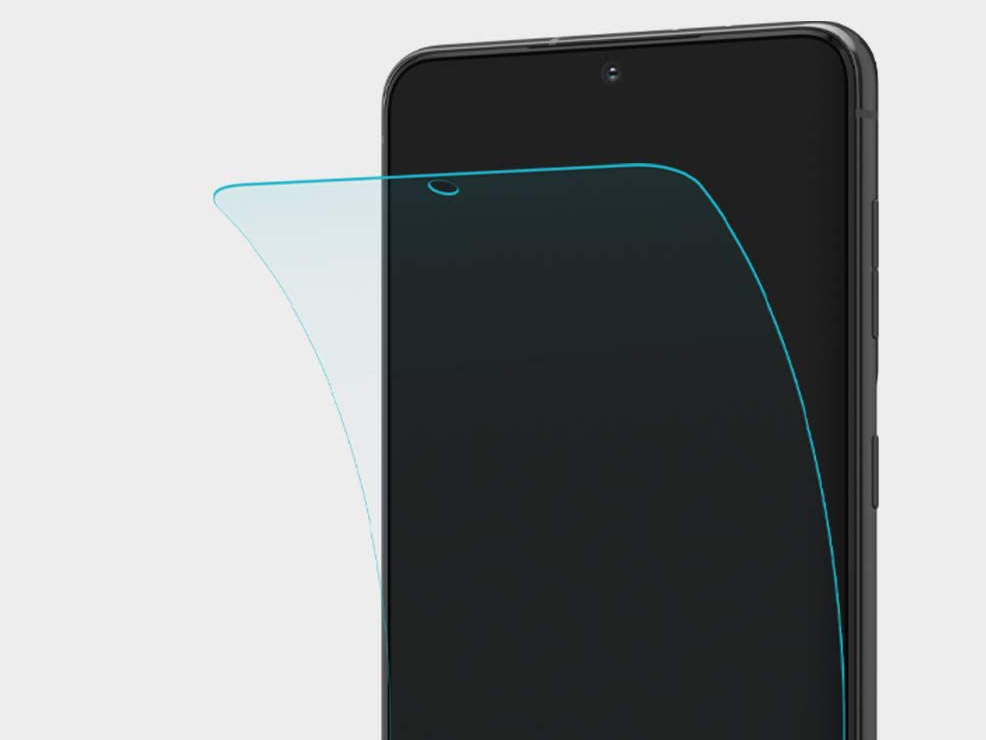 That beautiful 6.2in screen won't look quite as glorious if it's covered in scratches and scuffs. For a little peace of mind, you can pick up Caseology's two-pack of screen protectors. They easily apply onto the screen using the included kit, ensuring protection of the display without diminishing or obscuring the image in any way.
Samsung Wireless Charging Stand (£35)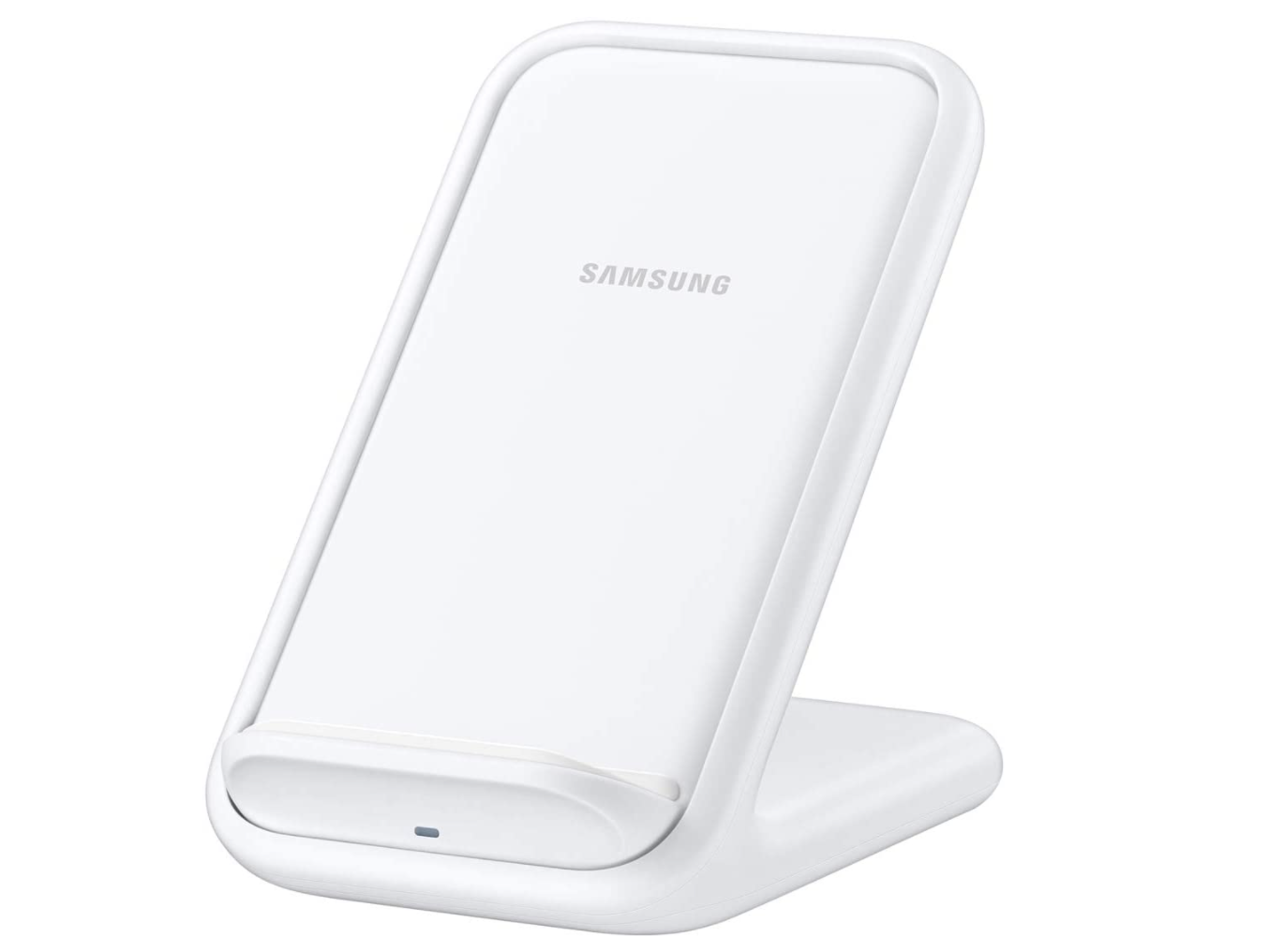 Samsung's official wireless charging stand is a fair bit more expensive than the third-party alternatives, but it comes with some extra perks alongside the official stamp. This one keeps your phone pointed upright, which is great for keeping an eye on notifications while working at your desk, plus it has a built-in cooling fan to keep your handset from feeling so warm when you pick it back up.