The best Bluetooth speakers 2015 – reviewed
For premium sound you need premium kit - these six speakers will start your party with a bang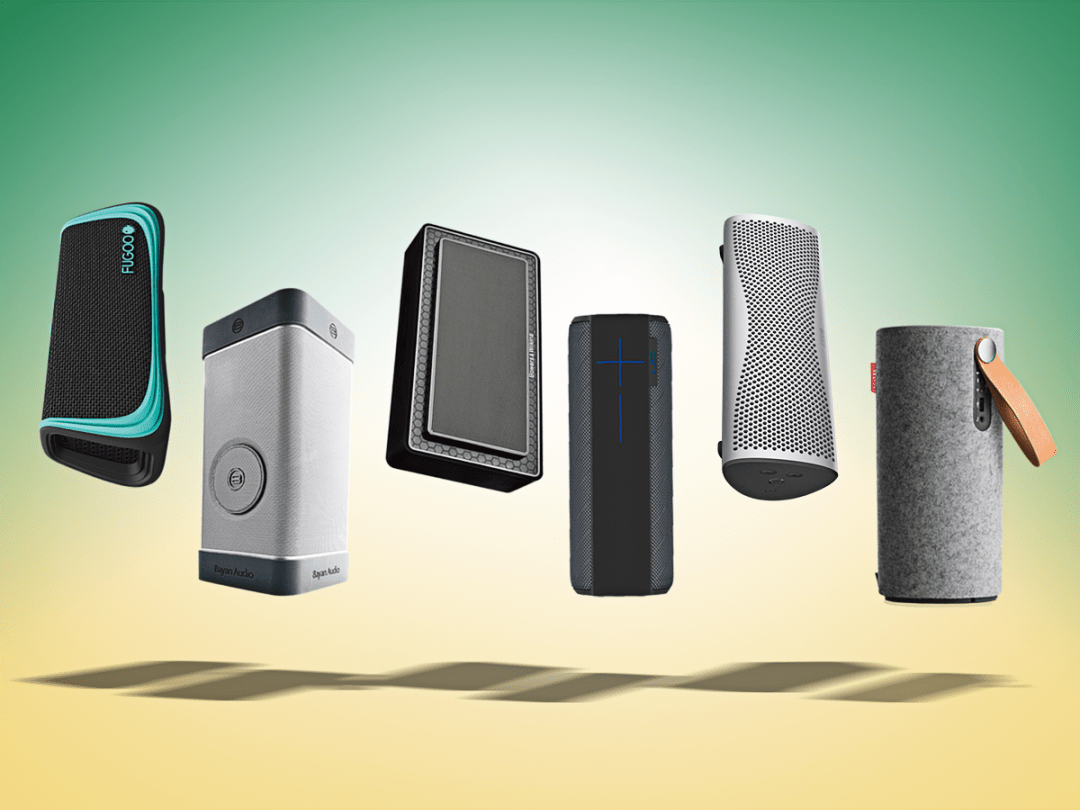 Your kitchen. Your bath. The beach. Maybe even a yurt.
Wherever you go this summer, every place can be made more pleasant with music, so three cheers for portable Bluetooth speakers.
But that doesn't mean all Bluetooth speakers are born equal – you can buy one for the price of a pint of beer these days, but many are little better than a phone in a tube of Pringles.
What if you want something that sounds great, but can still be taken everywhere? We've got you covered.
The Winner: KEF Muo (£300)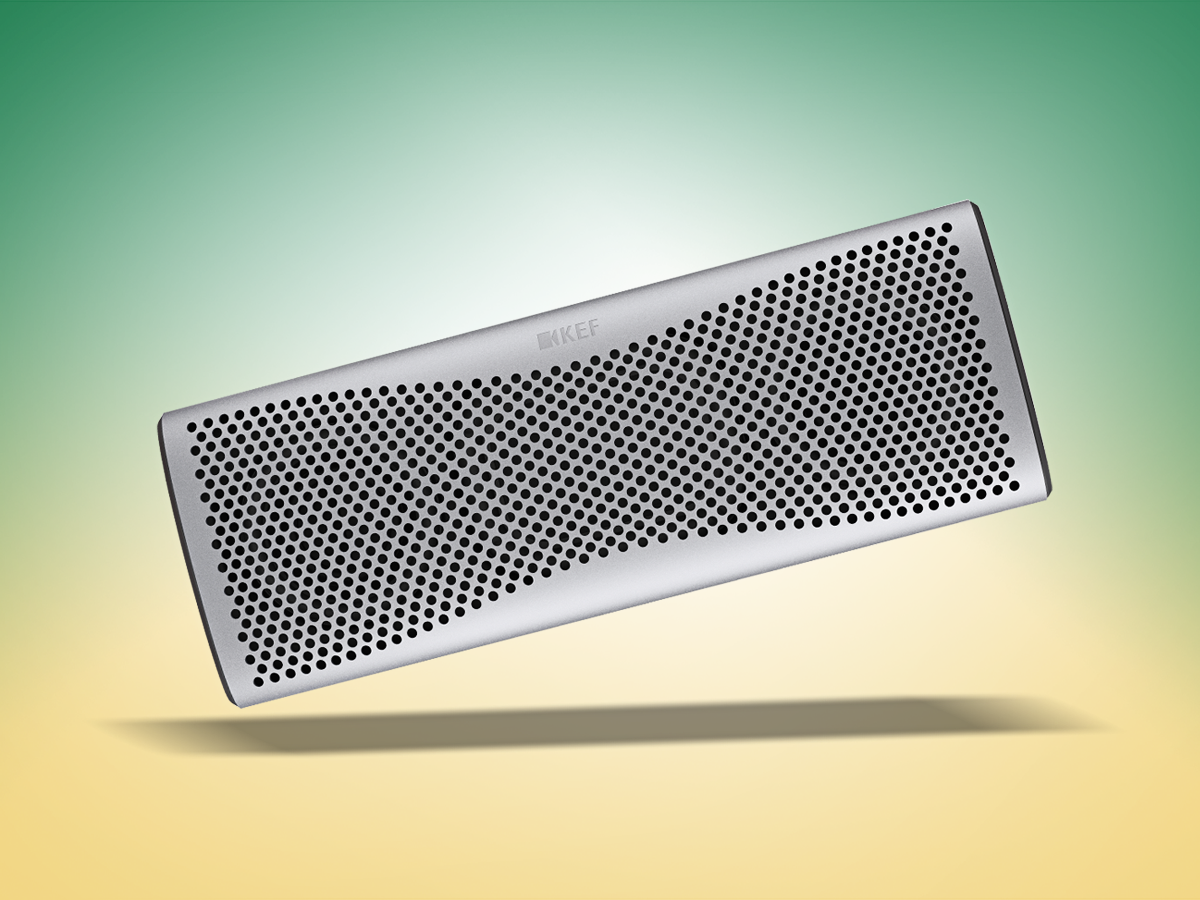 Make some noise
Ready the velvet gloves. This is as fancy as portable Bluetooth speakers get. Seven years ago, hi-fi manufacturer KEF created the Muon speakers: limited edition, super-high-end aluminium towers with a price tag of £140,000. The KEF Muo is descended from those.
Its outer shell is a single piece of aluminium (in one of five colours), supposedly inert and good for eliminating unwanted vibrations. Underneath are a passive bass radiator and two 5cm drivers. These are a miniaturised version of KEF's Uni-Q driver, which has a tweeter in the centre of a mid/bass cone to improve clarity and off-axis dispersion. AptX Bluetooth is the focus here, but there's also NFC and a 3.5mm headphone jack.
Boom or fizzle?
Boom, because the KEF Muo sounds as good as it looks, which is very nice indeed. It may be the size of a beer can but you wouldn't think that from listening.
It's a room-filling sound, brilliantly tonally balanced and packed with vim and vigor. The Muo has the audio solidity of the B&W T7, below, but offers even greater detail and punch. You get remarkable insight and bags of energy whether you're listening to Taylor Swift or John Williams' Star Wars soundtrack.
You can stand the speaker up or lay it flat, but to us it sounds best when horizontal. Bluetooth pairing is speedy, especially with a responsive NFC chip that doesn't require repeated phone/speaker bonking. Once connected, the signal is stable within a 10m range.
Tech specs
Dimensions: 80x210x60mm, 0.8kg • Battery life: 12 hours • USB: No • Waterproof: No
Stuff says: ★★★★★
Premium in sound and design – portable Bluetooth at its very best
Bowers & Wilkins T7 (£300)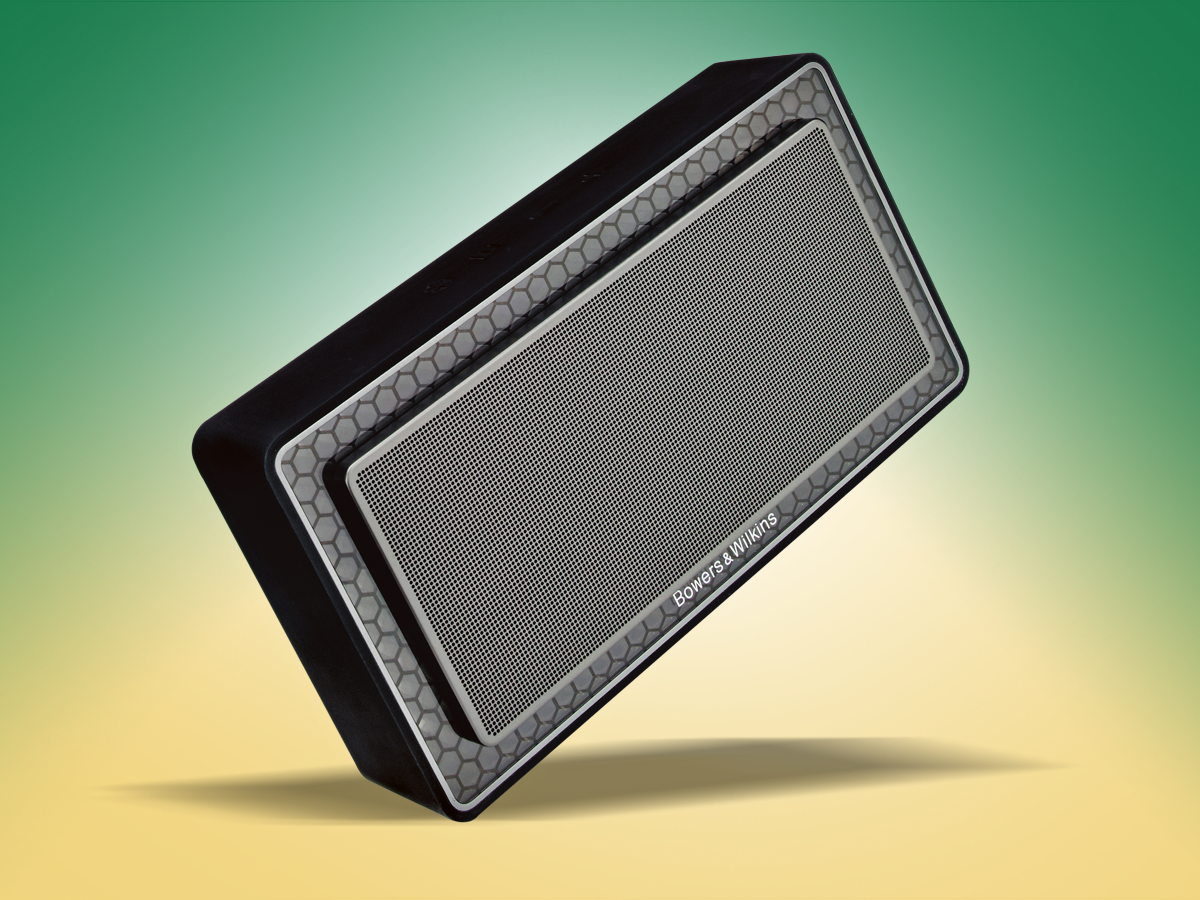 Make some noise
When a manufacturer of esteemed hi-fi pedigree makes a small, affordable thing, you sit up and listen. The T7 is B&W's first portable Bluetooth speaker, and it is lovely.
The honeycomb frame looks like the sort of thing Darth Vader might keep evil bees in, but this 'micro matrix' creates a solid, resonance-free structure. It's weighty, though not enough to be a burden. The rubbery edges give it some degree of protection, but don't go rock-climbing with it.
As for features, the T7 isn't a Swiss army knife. You get aptX Bluetooth and a 3.5mm headphone input, and that's your lot.
Boom or fizzle?
The quality is extraordinary for a speaker of this size and type. It's a natural, balanced performance: vocals are clear and open, and backed by the kind of solid bass that gets your heel tapping. It gets plenty loud with little effort – impressive dynamics and timing ensure precise, hard-hitting kicks.
And it's easy to use – you can pair your phone without frantic jabbing. A touch of the power button lights up a tiny row of LEDs, used to indicate battery life. B&W claims the T7 has 18 hours of juice, but we had no problem getting more than 24 hours.
Tech specs
Dimensions: 114x210x54mm, 0.94kg • Battery life: 18 hours • USB: No • Waterproof: No
Stuff says: ★★★★★
The KEF Muo has the edge, but this T7 is still a corker
Ultimate Ears Megaboom (£250)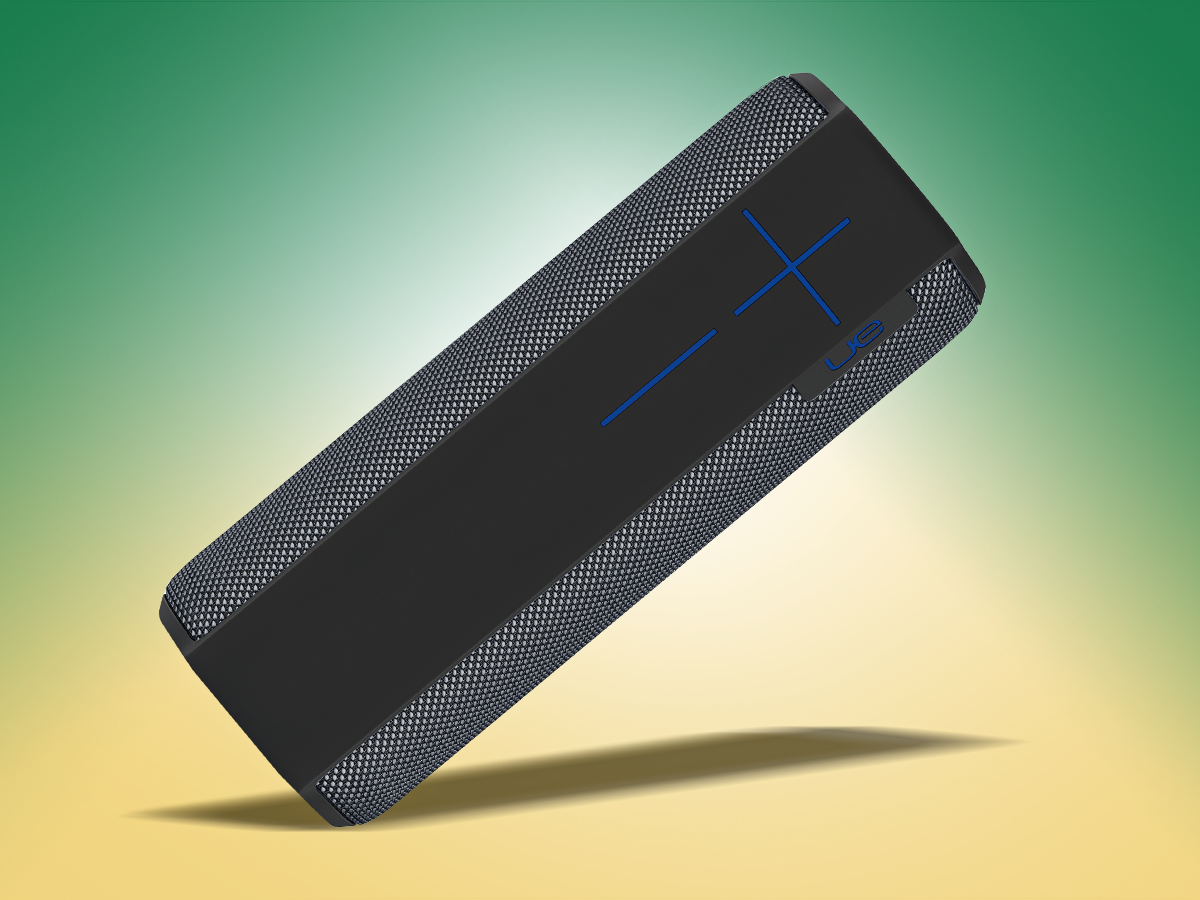 Make some noise
Sometimes you just get the urge to hurl things. Then they break and you feel bad. Not so with the Ultimate Ears Megaboom, which UE reckons is nails-hard.
The original Boom was tough but the Megaboom has been reinforced, while rubbery bits and a 'plasma-coated' finish give it an IPX7 rating, which means it can sit underwater (or barbecue sauce) for 30 minutes.
Why? Because UE is gunning for the outdoorsy type. The bright blue version screams 'youth', although this black option is less attention-seeking. It also has a 100ft wireless range, NFC and a 360° sound field.
Boom or fizzle?
Claims of indestructibility seem to hold up. We held it above our heads and slammed it down. We buried it in ice. Then we took it to the bath, but it still came out singing. We didn't beat it with crowbars or throw it off the roof, people who do things like that don't deserve to have pretty things.
You can't miss the massive volume buttons, but for those who prefer software, the UE app gives you more to play with. You can add another Megaboom for stereo, and there are EQ modes to play with. Its ability to disperse sound is remarkable, with good tonal balance, taut timing and brilliant dynamics. It's not as refined as the B&W T7, but we know which would win in a fight.
Tech specs
Dimensions: 226x83x83mm, 0.87kg • Battery life: 20 hours • USB: No • Waterproof: Yes
Stuff says: ★★★★★
As tough as year-old beef jerky but a lot better-sounding
Libratone Zipp BT (£300)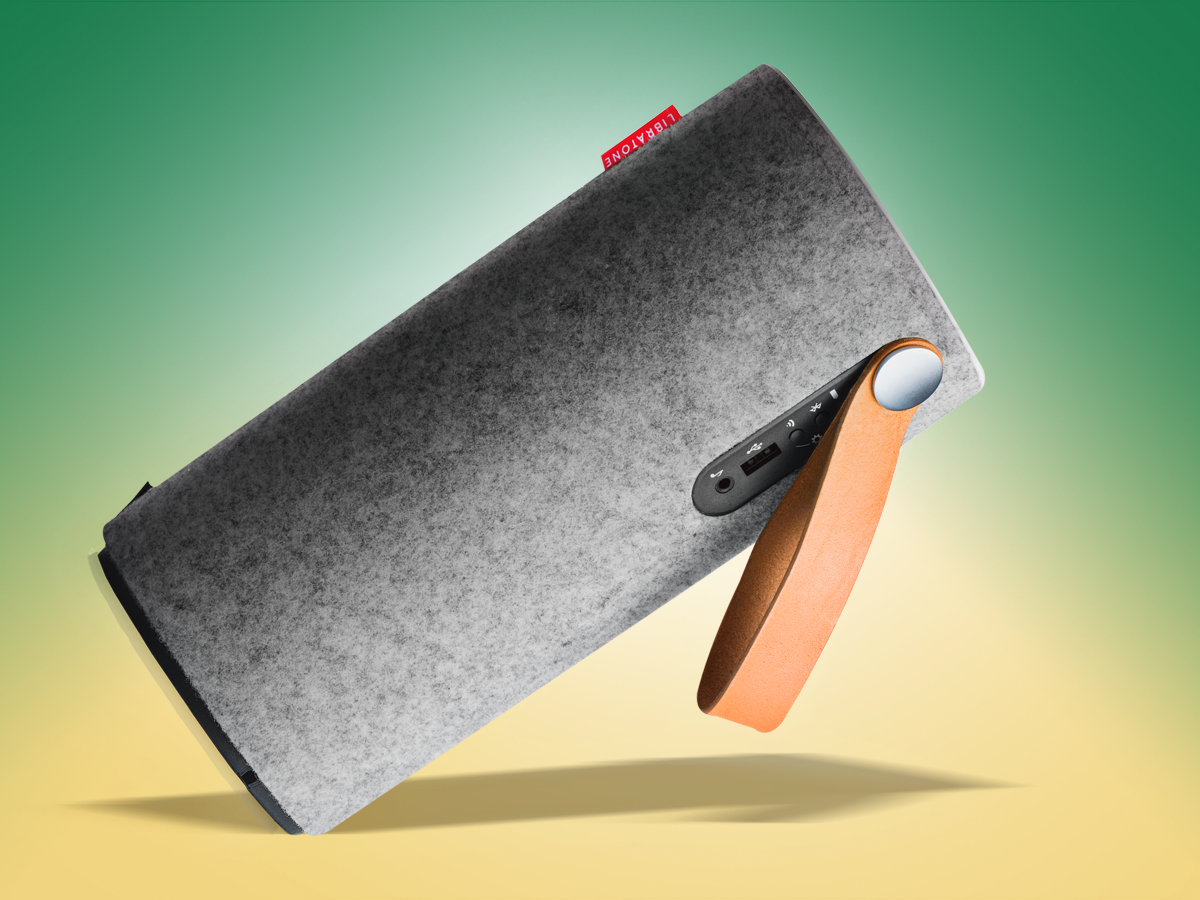 Make some noise
Do you ever look at your gadgets and wish they were fluffier? We do. That niche is fulfilled by Libratone, maker of woolly audio products. The Zipp BT sports a coat of fine Italian wool.
But Libratone also specialises in wireless connectivity, and the Zipp BT has lots to offer: AirPlay, DLNA, aptX Bluetooth, NFC, Spotify Connect and 'PlayDirect', with which the speaker generates its own Wi-Fi network.
Its size puts this at the upper limit of what we'd carry around. The woolly cover means it's impossible to scratch, but we don't think it would take too kindly to being dropped.
Boom or fizzle?
The Zipp BT's round design makes it naturally good at dispersing sound. What you get is widespread and expressive. There's plenty of detail, while timing is sharp and dynamics fluid. The smoothness makes it easy on the ears, even with lower-quality files.
AirPlay and DLNA need a good network to function and the buttons aren't the most intuitive, though most of the time you'll be using the free control app, which is lovely. The EQ settings let you play with the sound based on the position of the speaker.
Battery life is the only disappointment here. Libratone claims eight hours of wired playing, or four hours of wireless.
Tech specs
Dimensions: 260x122x122mm, 1.8kg • Battery life: 4-8 hours • USB: Yes • Waterproof: No
Stuff says: ★★★★★
Like carrying a small singing sheep around, but even better
Fugoo Sport (£140)
Make some noise
This Bluetooth speaker is for those who like to keep their options open. The Fugoo range is made up of a core speaker block and three kinds of jacket, which you can swap around later.
For the fashion-conscious there's the simple Style jacket, which looks pretty and offers waterproofing. At the other end of the range is the Tough, armed to the teeth with hex screws and aluminium, and probably classifiable as a weapon. What we have here is the Sport.
There are six speaker units on the core, facing sideways and upwards. Bluetooth is of the aptX flavour, and you can ask anything of Siri or Google Now with a simple click of a button.
Boom or fizzle?
The Fugoo is the most portable speaker on test here; it's no bigger than a pencil case. But you wouldn't think that from listening to it – it's not just the spread that impresses, but also the balance. No part of the frequency range is exaggerated, even when you turn it up (and boy, can you turn it up). There's even a good showing in the way of detail and dynamics.
That said, it does struggle against its larger rivals. The UE Megaboom punches harder and deeper, while the B&W T7 is miles ahead in refinement. It's lovely to use, though – not least because the battery lasts 40 hours. Buttons are responsive and pairing is seamless. Plus a nice man speaks to you, which is either helpful or annoying.
Tech specs
Dimensions: 59x187x73mm, 0.53kg • Battery life: 40 hours • USB: No • Waterproof: Yes
Stuff Says: ★★★★✩
A flexible, portable design that really punches above its weight
Bayan SoundScene (£180)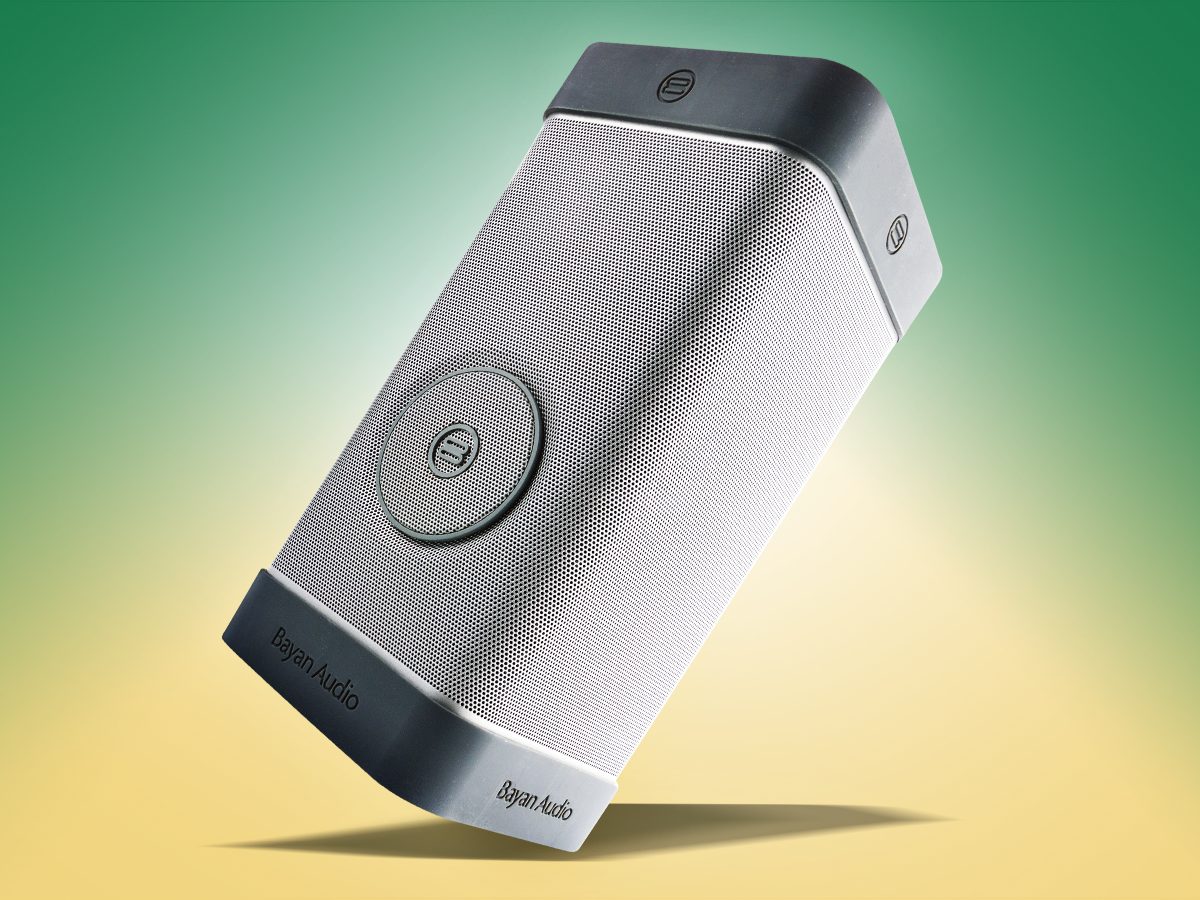 Make some noise
It wouldn't be a real fight without a big old bruiser getting involved, and this is it. The Bayan SoundScene is a lot of speaker for your money. It's huge and it's heavy – you'll need two hands to carry it about. In fact, just leave this out in the garden. There it will do just fine: there's enough silicone to give it an IPX4 rating, which means it's weatherproof (although not drowning-proof).
Connection is by way of straight-up 3.5mm input or Bluetooth. It's not aptX but there is NFC for speedy pairing. The SoundScene's party trick is literally a party trick: you can connect up to eight of these speakers, up to 100ft apart. Apologise to the neighbours in advance.
Boom or fizzle?
This one's a sorry fizzle. It's disappointing in sound and performance, easily beaten by the cheaper Fugoo. As we'd expect from a large speaker, it's a big sound. But size, as we're assured, is not everything. Not when it sounds closed in and muffled, like Bane in The Dark Knight Rises. What you get is brash, unsubtle, and lacking in detail and balance.
We also found NFC to be hit-and-miss. Sometimes a tap wouldn't register at all; sometimes it would register, but refuse to connect. Adding an extra speaker is a little easier – just set one to transmit and the other to receive. It's not very intuitive, but once you get there it works fine.
Tech specs
Dimensions: 270x125x125mm, 2.2kg • Battery life: 8 hours • USB: Yes • Waterproof: Yes
Stuff says: ★★★✩✩
Disappointing – these are not the speakers you're looking for