Apple iPhone 14 vs Google Pixel 6: which is best?
Mainstream iPhone faces off with the latest mid-tier Google rival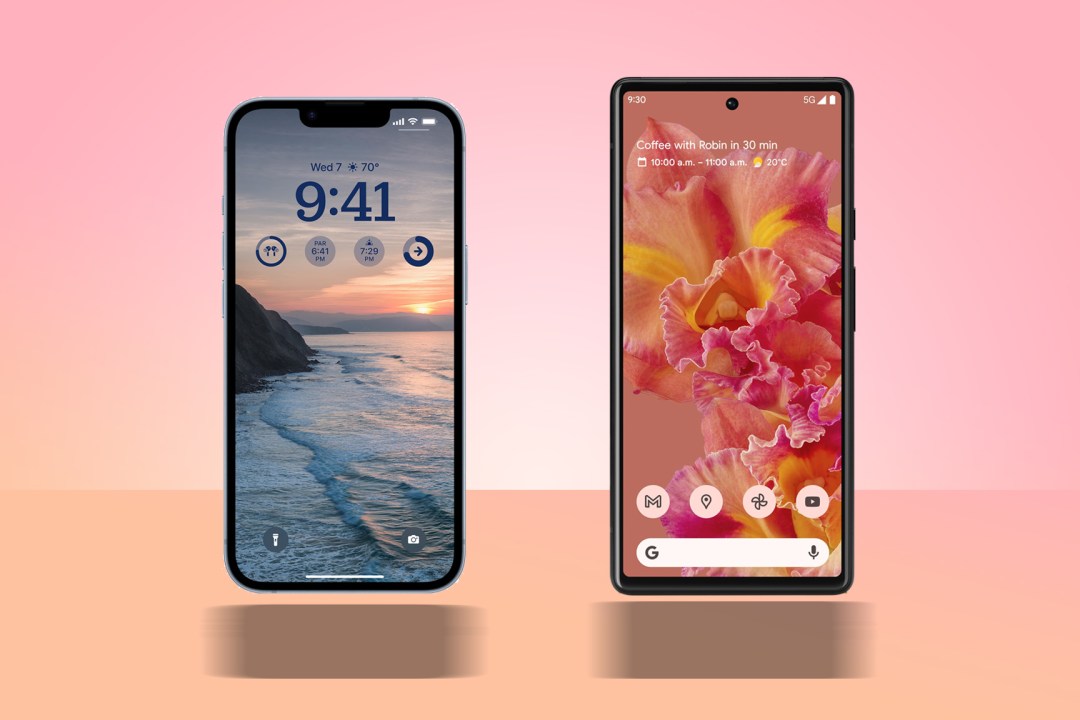 The iPhone 14 has landed. It's not a whole lot different from the iPhone 13. Plenty of people are still gonna buy one, though. But can a close rival from the Android world convince you to jump ship from iOS?
We've lined up Apple's latest, though not quite greatest, against the Pixel 6 – Google's mainstream smartphone that's equally upstaged by a bigger brother. If you want to know how the iPhone 14 Pro and Google Pixel 6 Pro compare, be sure to read our versus breakdown.
While we wait for a full review of the iPhone, we've pored over spec sheets in order to pick an early winner. Which will prevail? Read on to find out.
Apple iPhone 14 vs Google Pixel 6: price & release date
The Apple iPhone 14 is available to pre-order right now, with general availability set to begin on the 16th of September. Prices start at £849 for a 128GB handset, rising to £959 for 256GB, and a sizeable £1179 for 512GB. This year's colours are Blue, Purple, Midnight (black), Starlight (white) and (PRODUCT)RED. The latter contributes to Apple's charitable efforts, including to global COVID relief.
The Google Pixel, meanwhile, is available to buy right now. It's available in Stormy Black, Kinda Coral and Sorta Seafoam colours, and a single storage capacity: 128GB. It'll set you back £599 if ordering directly from Google, although there are plenty of retailers with discounts on offer if you shop around.
Apple iPhone 14 vs Google Pixel 6: tech specs
Apple iPhone 14
Google Pixel 6
Screen
6.1in, 2532×1170 OLED
6.4in, 2400×1080 AMOLED w/ 90Hz
CPU
Apple A15 Bionic
Google Tensor octa-core
Memory
6GB RAM
8GB RAM
Cameras
12MP, f/1.5 w/ dual pixel PDAF, OIS + 12MP, f/2.4 ultrawide rear.
12MP, f/1.9 front
50MP, f/1.9 w/ Dual Pixel PDAF, laser AF, OIS + 12MP, f/2.2 rear.
8MP, f/2.0 front
Storage
128/256/512GB
128/256GB
Operating system
iOS 16
Android 12
Battery
3279mAh, 20W wired, 15W MagSafe wireless
4614mAh, 30W wired, 21W wireless charging
Dimensions
147x72x7.8mm, 172g
159x75x8.9mm, 207g
Design: gotta be glass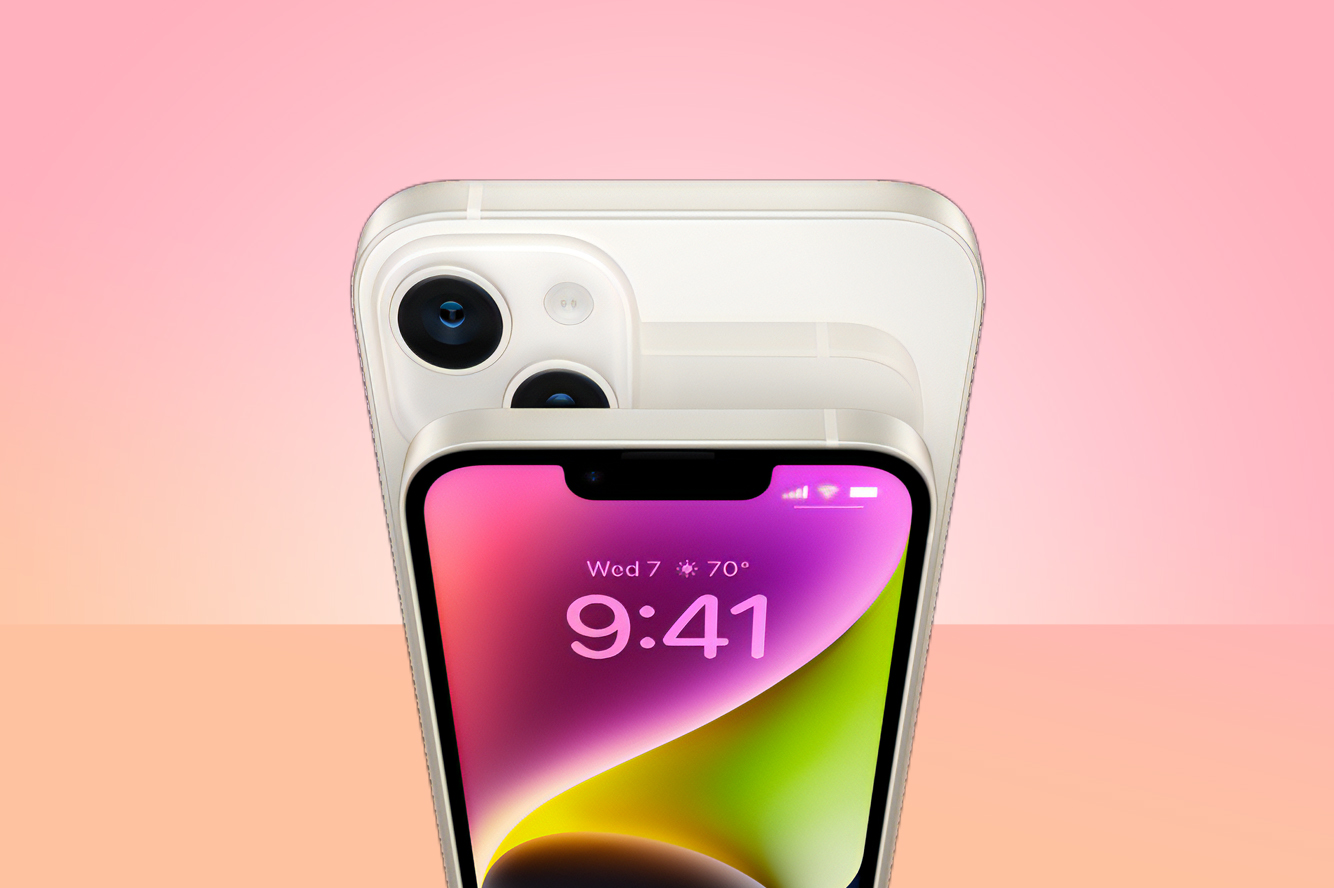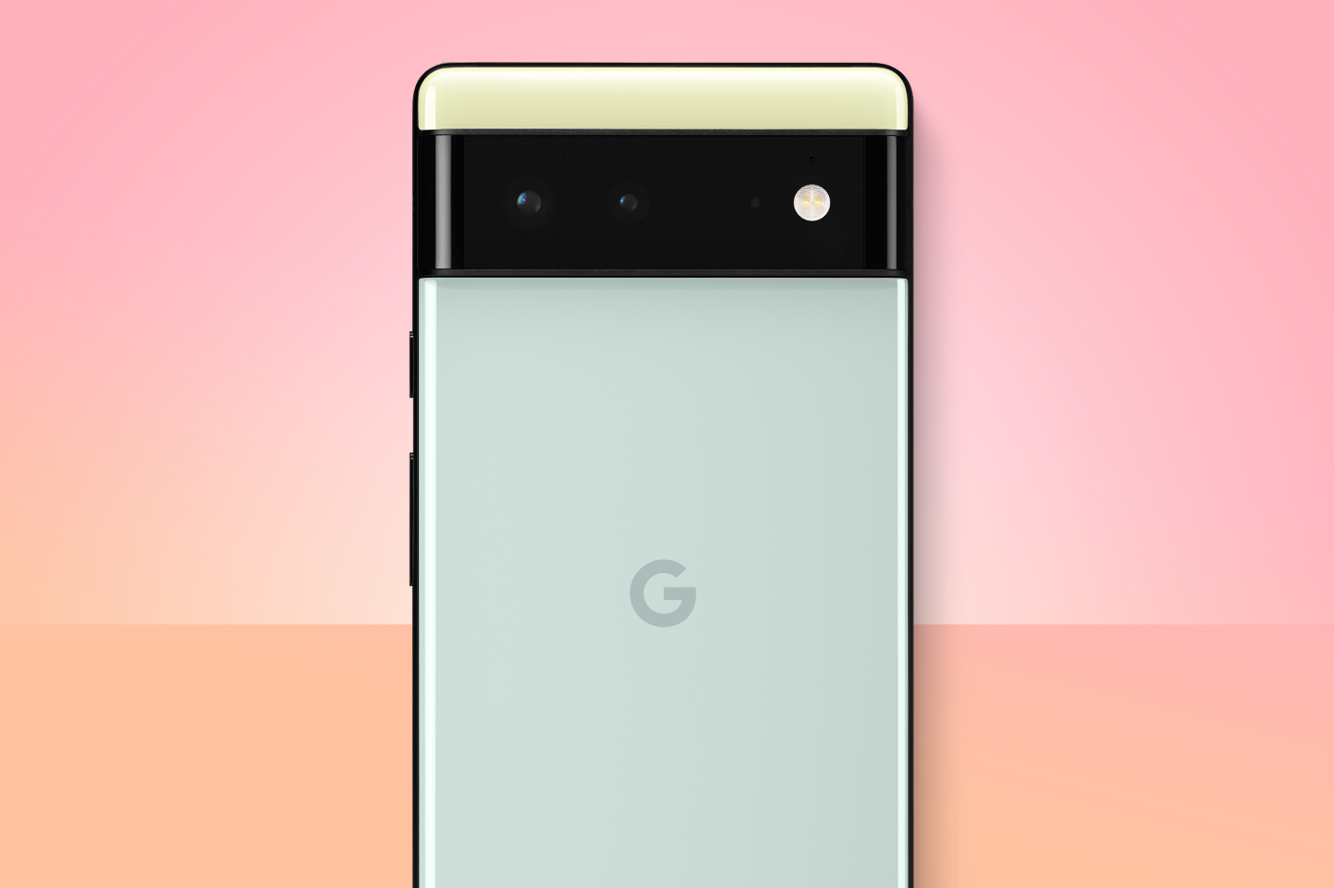 There's very little to separate this year's iPhone from the last one. Screen size, dimensions and design are basically unchanged, with colours being the only obvious distinction. That means flat glass up front, straight lines at the sides and more glass around back, with the cameras contained in a bump at the top corner. You know what you're getting with an iPhone, and it should feel every bit as premium as the version it replaces.
The one major difference is a US exclusive. Apple has switched to eSIMs, meaning there's no physical SIM tray any more. That's not the case elsewhere, so you'll still be able to swap physical SIMs easily.
You don't get the Dynamic Island cutout here like you do on the pricier iPhone 14 Pro, either. The notch is very much still a thing for the standard iPhone, making it clear to onlookers that you aren't rocking the absolute best Apple has to offer.
The Pixel 6 was the first Google phone to land with a camera 'bar', a lens-holding protrusion that stretches across the entire width of the phone. It's certainly distinctive, has since appeared on the Pixel 6 Pro and Pixel 6a, and will soon star on the Pixel 7 line. As cohesive design families go, this is the best Google has ever had it – even if the colour palette is a little wild. You won't find salmon pink and a green/blue combo anywhere else.
A combination of glass and metal is otherwise fairly standard for the Android world, with a flat screen up front and hole punch selfie camera. It's distinct, and clearly a Google phone, but we'd stop short of calling it exciting.
Screen: OLED all the way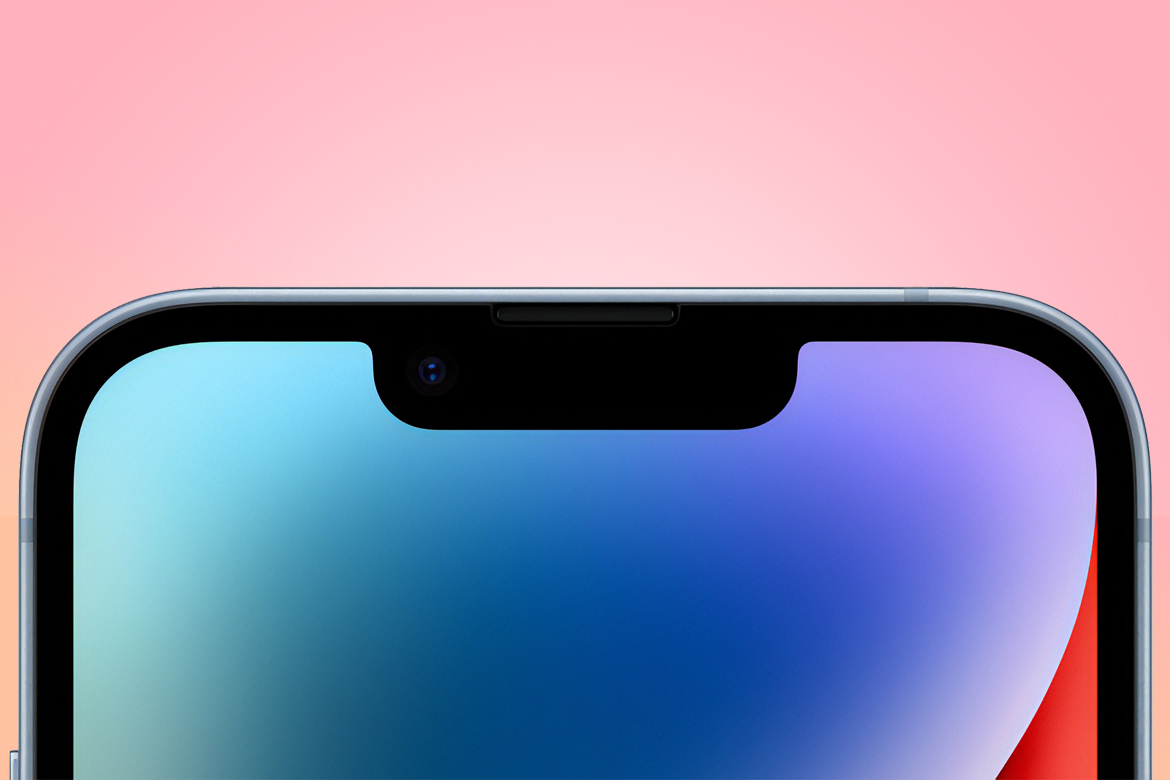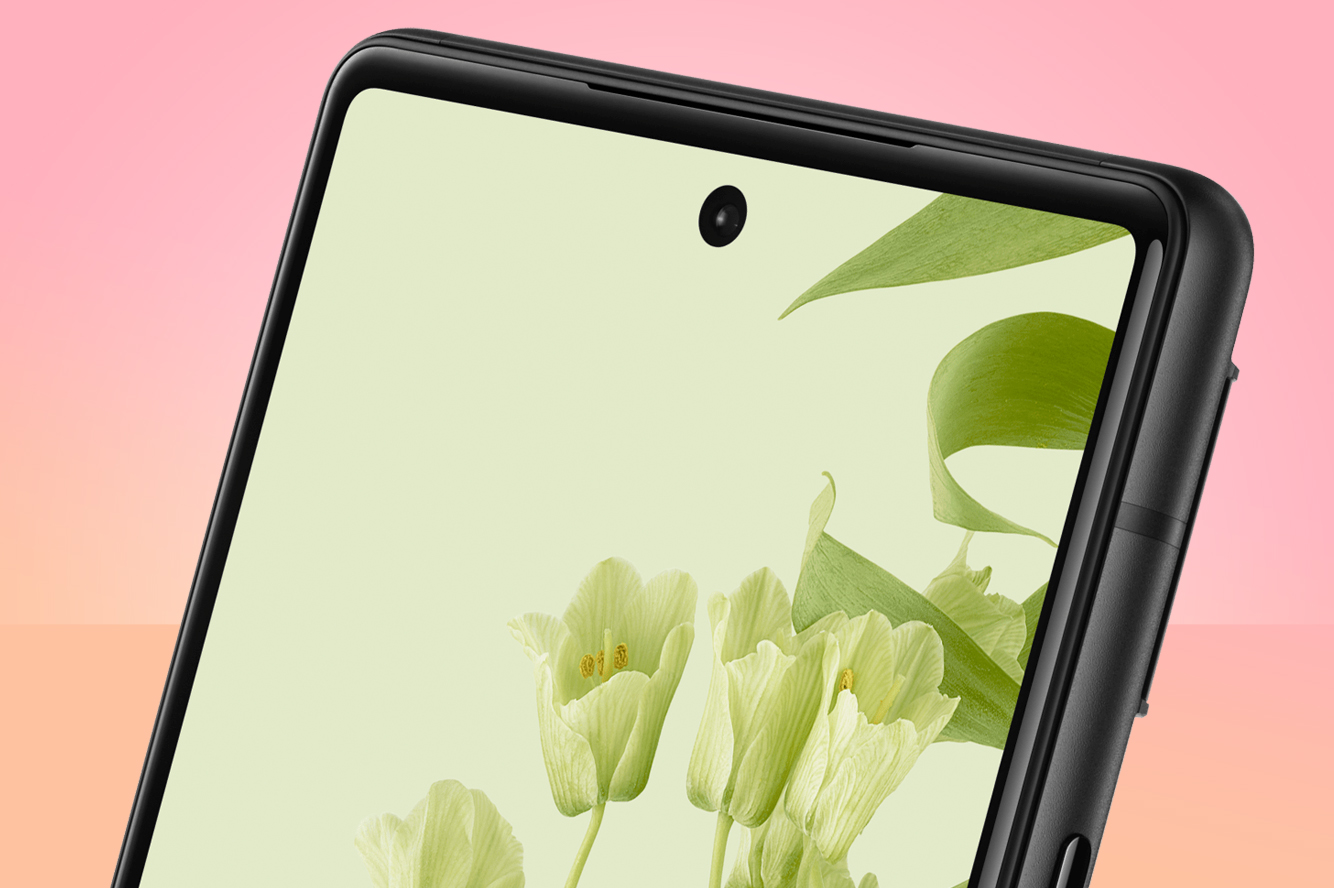 Once Apple made the switch to OLED display tech, there was less to separate the iPhone from its rivals – which is handy, as the iPhone 14 doesn't exactly move the game on anywhere else. It has the same 6.1in, 2532×1170 resolution screen as last year, with scratch-resistant glass and HDR10 support, but falls behind on refresh rate. While Apple has introduced 120Hz smoothness to the iPad line-up, its phones are stuck languishing at 60Hz. Apple does claw back ground with just how bright the iPhone 12 is able to get. A peak 1200 nits stomps all over what the Pixel 6 can manage.
Google has gone for AMOLED across the board for its Pixel 6 line, but the vanilla model has a 90Hz refresh rate. That puts it between the pricier Pixel 6 Pro and its 120Hz panel, but above the affordable Pixel 6a, which makes do with 60Hz – and importantly, above the iPhone 14. At 6.4in it's a fair bit larger than the iPhone, but has a slightly smaller 2400×1080 resolution. It still plays nicely with HDR video, and is protected by Gorilla Glass Victus.
Cameras: take your pick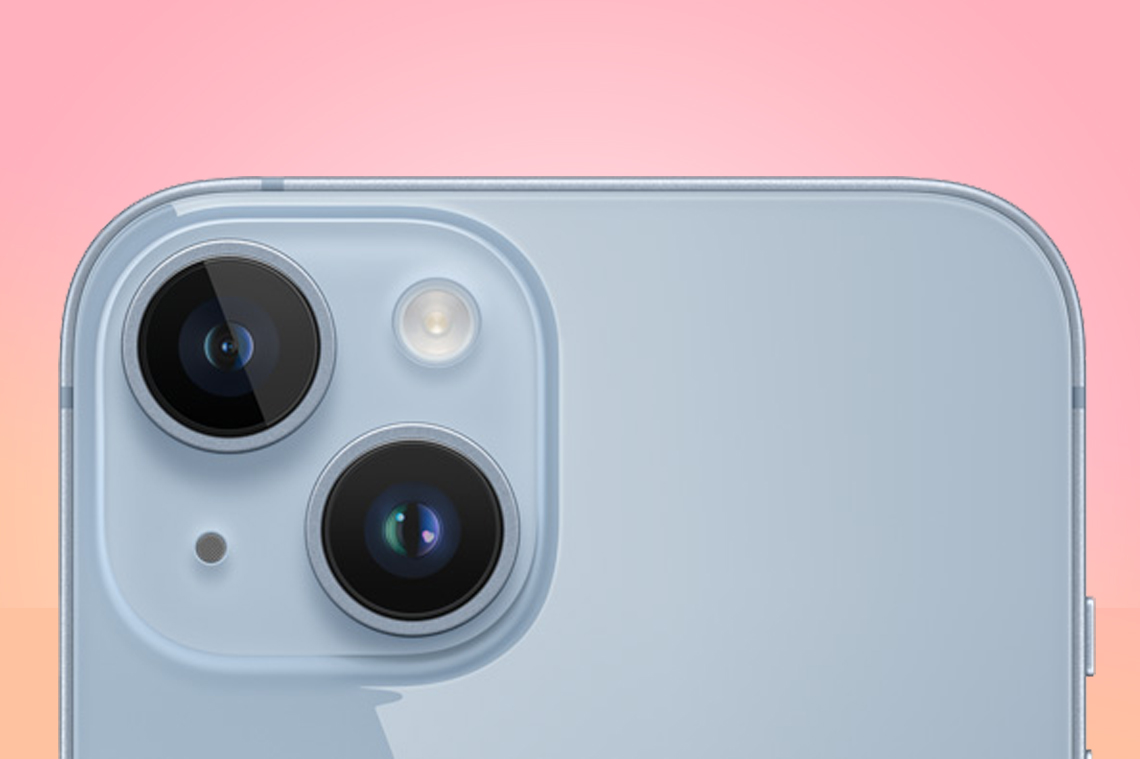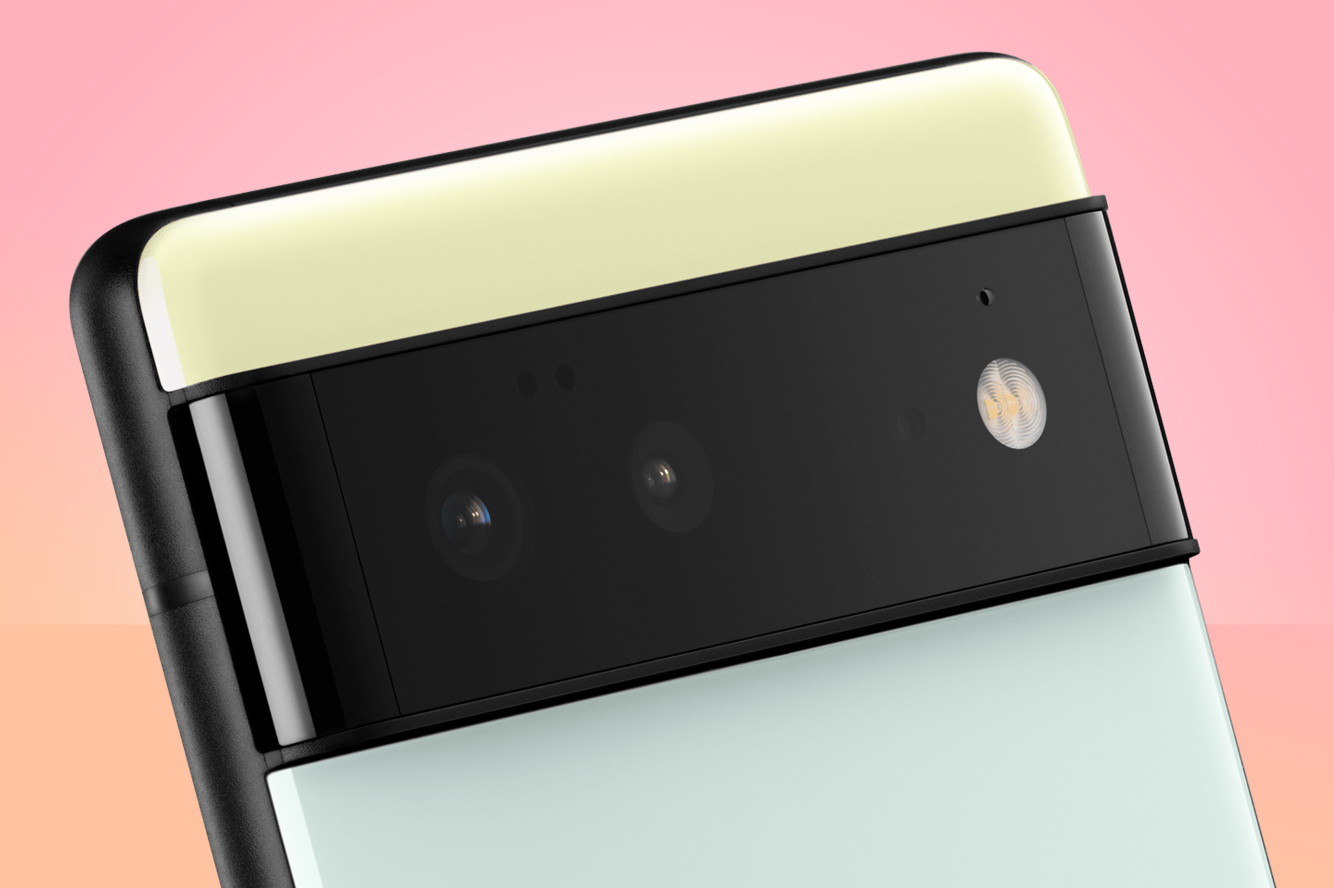 Apple has kept the number of lenses and pixel count the same, but this year's iPhone has larger sensors than the outgoing iPhone 13, and a faster f/1.5 aperture on its main snapper. The 12MP main and 12MP ultrawide should therefore be a little better when it comes to low-light shooting. A new Photonic Engine image processor should help out here too. Up front, a new TrueDepth camera gets autofocus for sharper selfies.
Image processing has long been an Apple strong point, and we don't expect that to change here. How the iPhone 14 handles colours, contrast and exposure is unlikely to change very much, meaning it should be right at the top of the class for image quality.
The Pixel 6 has a two-lens rear camera, with a 50MP headliner and 12MP ultra-wide support act. The former has dual pixel autofocus and optical image stabilisation, but the latter goes without. It can manage 4K video recording at 60fps, or 1080p at 240fps, with gyro-assisted EIS for smoother footage. There's an 8MP selfie camera up front.
Google has been doing incredible things with camera algorithms for ages, and the Pixel 6 continues that trend. Low-light photos are superb, portrait mode now takes artful motion blur shots, and the Magic Eraser can wipe out photobombers with a tap.
Performance: Bionic still best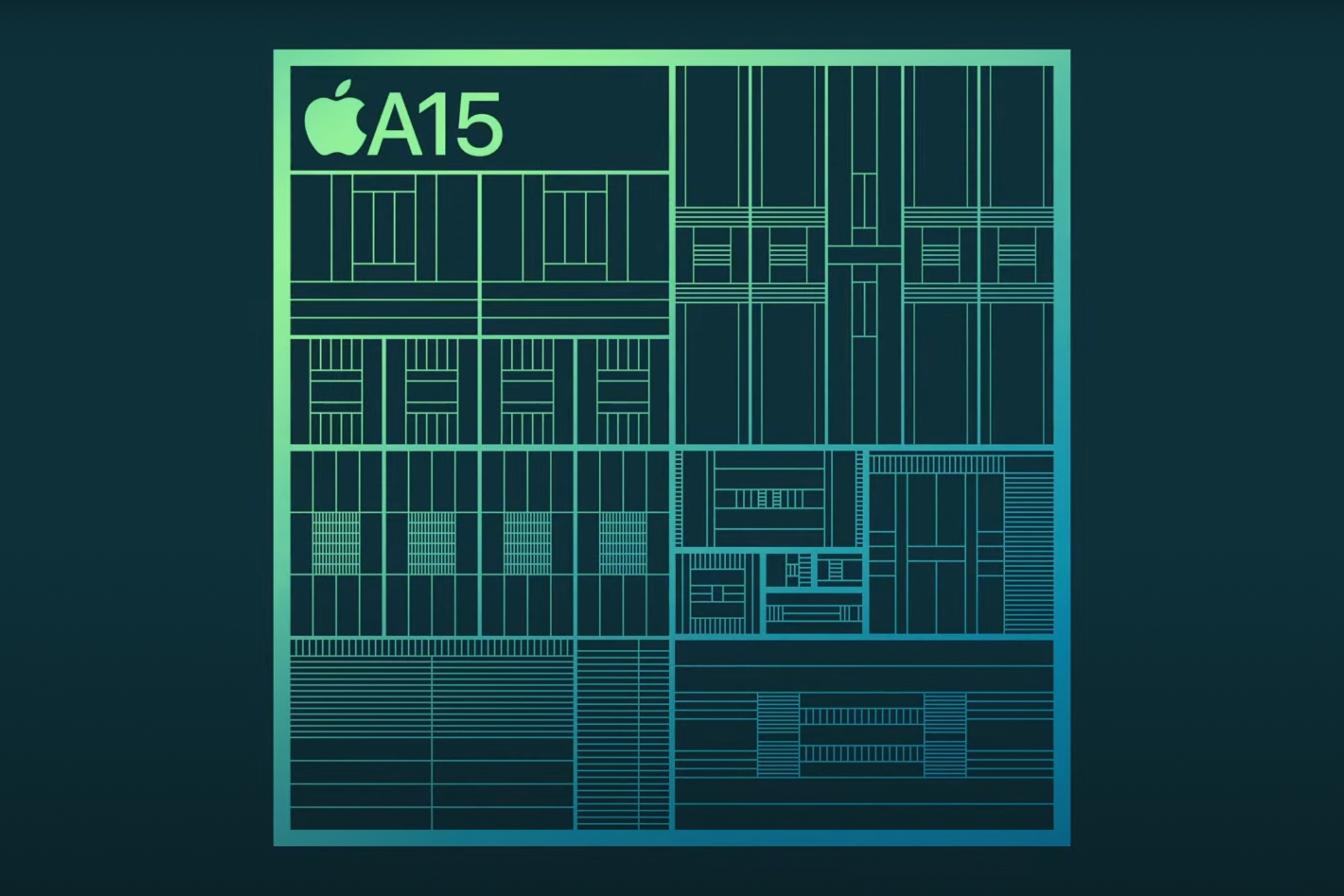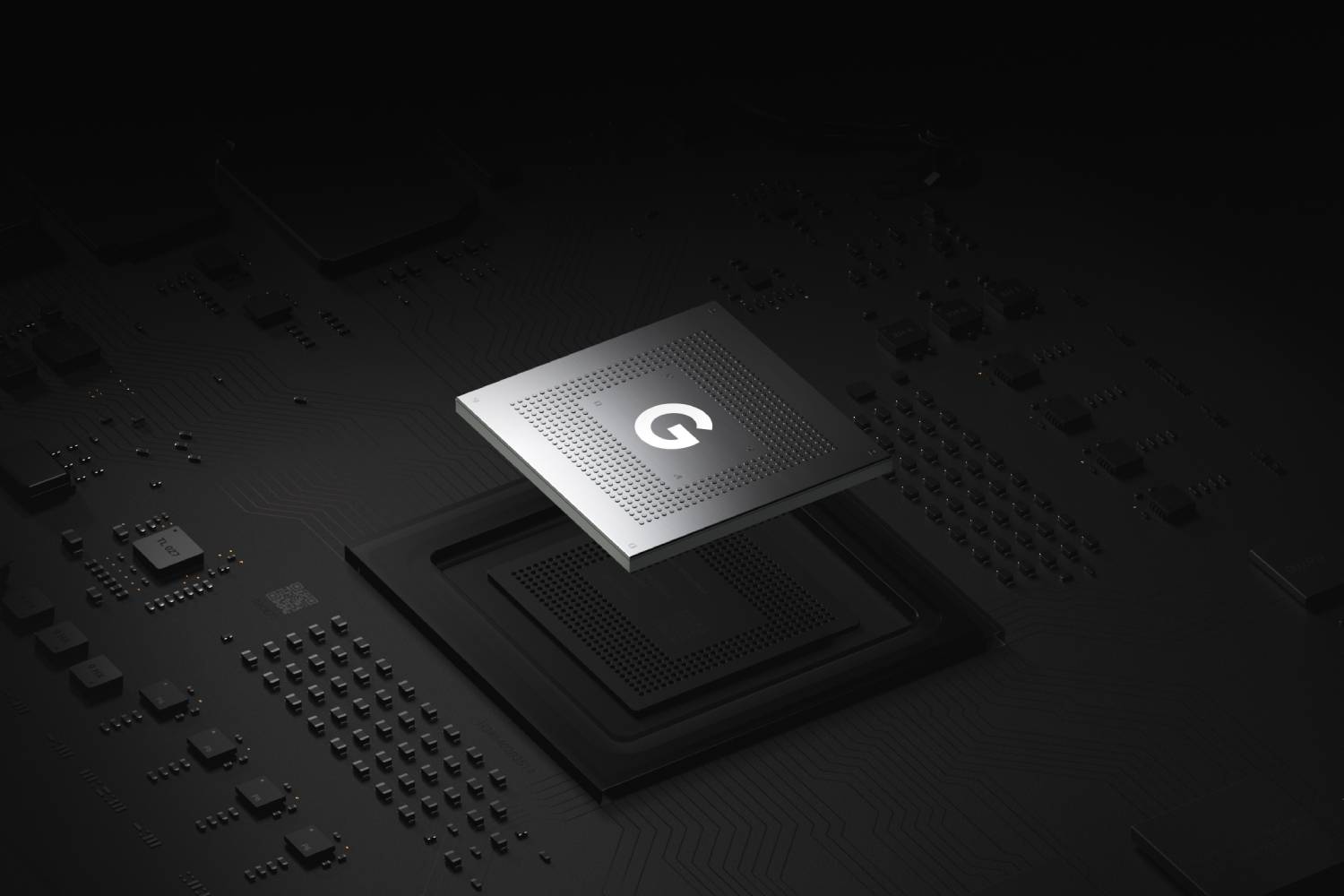 Both phones go their own way with custom silicon, rather than buying off-the-shelf hardware from the likes of Qualcomm or MediaTek. The iPhone 14 has stuck with the A15 Bionic CPU found in last year's model, only with an extra GPU core this time around. It's still a six-core chip processor, and still one of the fastest you'll find on any phone. It's paired with 6GB of RAM, which isn't as much as you'll find in the Pixel, but iOS doesn't usually need as much as Android to feel responsive. It's comfortably the faster of the two in cross-platform benchmarks.
Google, meanwhile, uses its first-gen Tensor CPU for the Pixel 6. It's an octa-core chip paired with 8GB of RAM, and is good for solid, if not class-leading performance. It'll outpace many Android rivals at a similar price (except those packing a Snapdragon 8 Gen 1) and can hold its own in games, but there's no question Apple has the edge in terms of raw performance.
Battery & perks: Tough call
Apple tends not to stuff its phones with the biggest batteries around, but that's rarely a problem because the combination of A15 Bionic CPU and iOS is so energy efficient. A 3279mAh cell might not sound particularly great, but you should still expect all-day battery life. It supports MagSafe wireless charging, and is compatible with other MagSafe accessories, but charging is a step behind Google. Expect 20W max using a cable, or 15W using MagSafe.
The Pixel 6 has a 4614mAh battery, which we've found is fine for a full day of use, but not a significant amount more if you don't use the power saving mode. There's really not a lot between the two on this front. It'll accept 30W wired charging, which can deliver a 50% top-up in half an hour, and there's also 21W wireless charging (with powershare), so edges ahead slightly.
We could double the length of this versus article by breaking down all the differences between iOS and Android, but we'll keep it brief: Apple has a more locked-down operating system, with stricter control over what appears in the App Store and how much you can customise the experience – but new lock screen complications and homescreen widgets are rapidly schooling the Android world on cohesive design and ease of use. iPhones play nicer with other Apple hardware than Android does with either ChromeOS or Windows, with slick handoff modes that share app info seamlessly.
Android, on the other hand, is far more open, with near limitless options to tinker. It's tightly integrated with big-name Google apps, has a wider selection of smartwatches to pair it with, and supports all the features you'd expect including fitness tracking and contactless payments.
Initial verdict: Closer than ever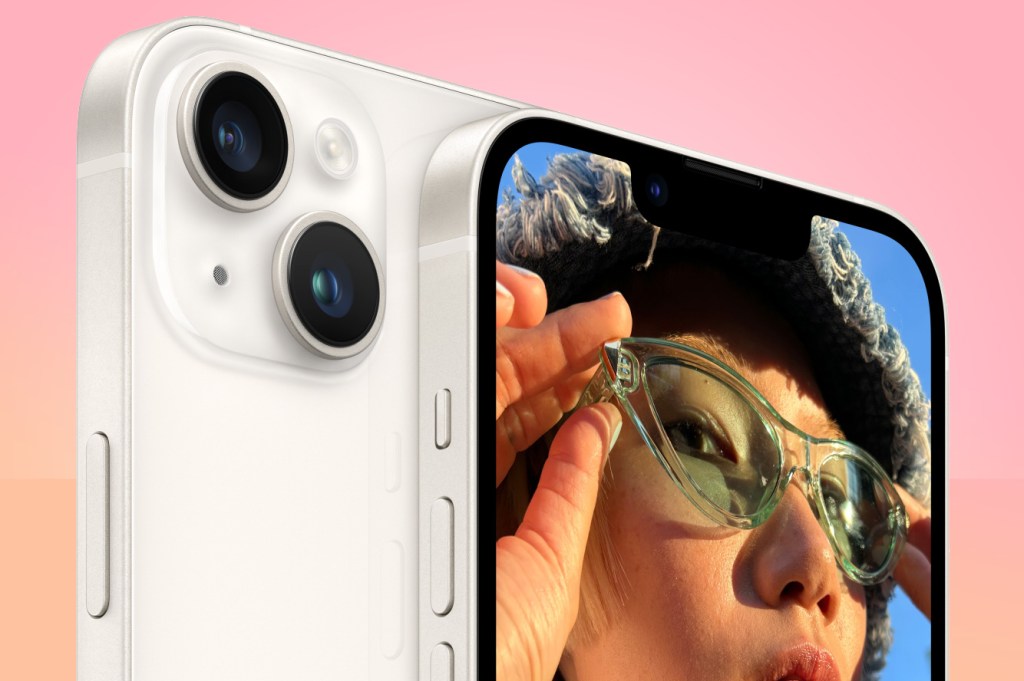 Do we really need to declare a winner here? iOS owners are almost certainly going to stick with Apple, while Android fans will gravitate towards the Pixel. Both will surely take great photos, last all day away from the mains, and feel speedy no matter what app you throw at them.
The iPhone 14 feels like a smaller step forward from its predecessor than the Pixel 6 does, though. It doesn't have the Dynamic Island found in the iPhone 14 Pro, the design hasn't really changed, and the processor hasn't seen a dramatic leap forward either. Contrast that to the Pixel 6, which feels very much like an all-new phone compared to the one it replaced.
Budget-minded buyers should naturally gravitate to the cheaper Pixel – but no-one stumping up for an iPhone 14 is going to have buyers' remorse later.