9 things you need to know about the Samsung Galaxy Watch
Samsung's new smartwatch bears the Galaxy name for the first time - but what's so exciting about it?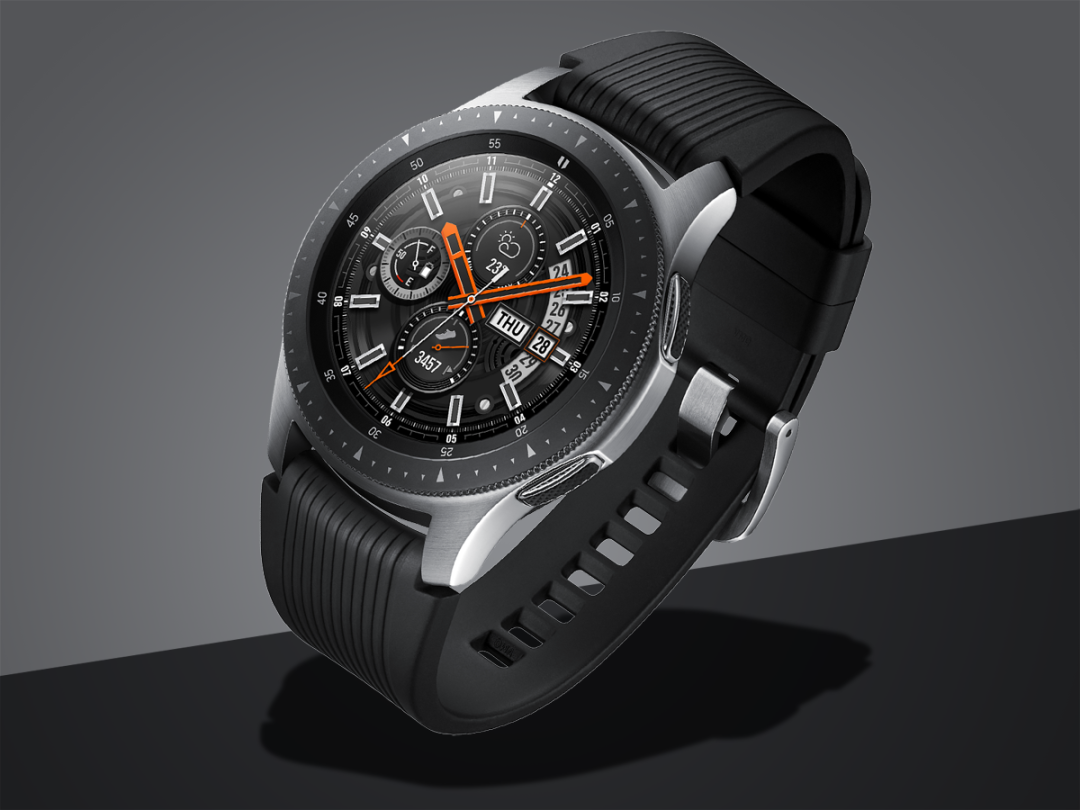 Samsung is back with a new smartwatch. The Galaxy Watch ditches the Gear branding of its forebears to be better aligned with the firm's marquee Galaxy range of smartphones.
But enough about the marketing – what's it like? Well it certainly looks impressive. It has network connectivity, more styles than ever, and is rugged as a brick (though thankfully much more attractive).
Want to know more? Read on for everything you need to know…
1) It works away from a phone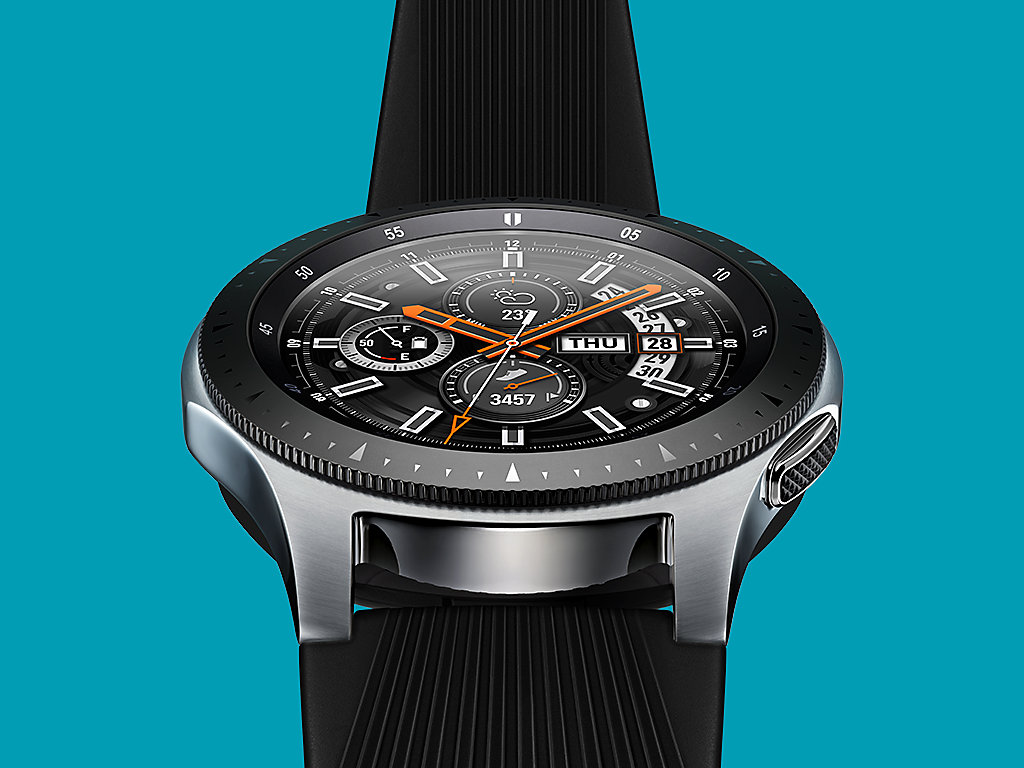 Wi-Fi? We don't need no stinking Wi-Fi. Just like the latest Apple Watch, the Galaxy Watch has its own 4G data connection, so you can take calls and receive texts while you're away from your phone.
That means there's no need to take your phone out running with you. The downside? People can still contact you when you're out running…
Samsung has deals in place with over 30 networks in more than 15 countries, and it aims to keep you connected wherever you are in the world. Within reason.
2) It's like having a doctor on your wrist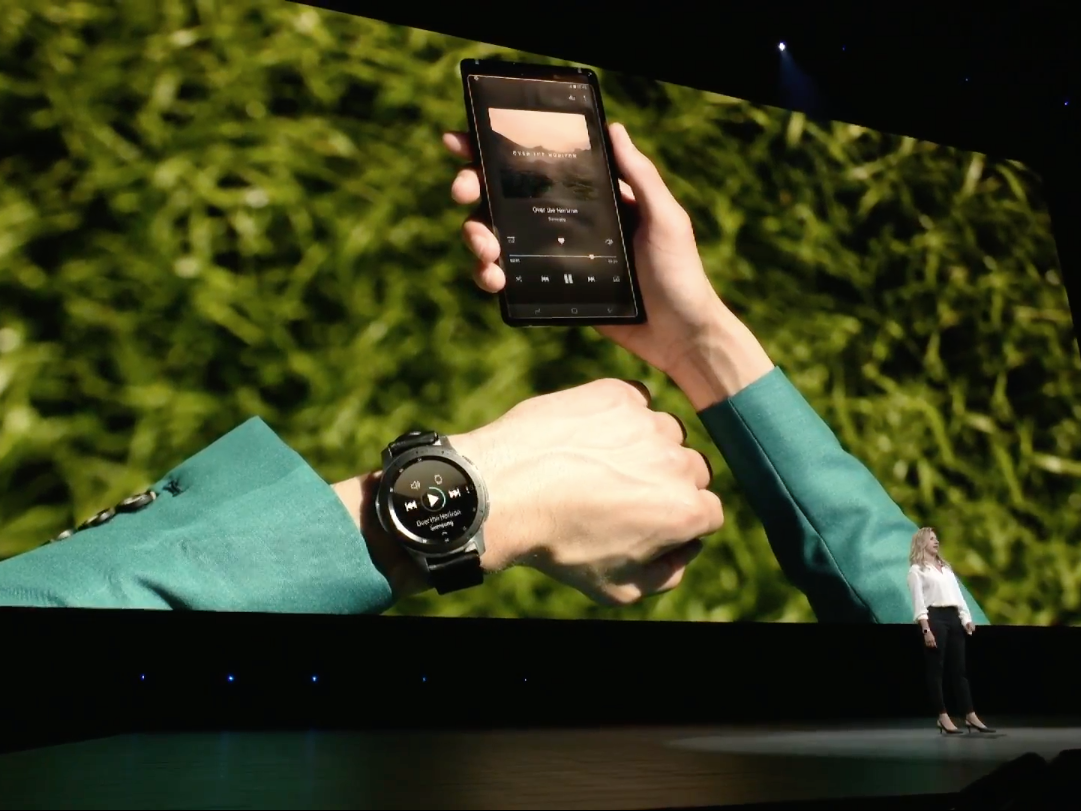 Samsung was keen to big up the Galaxy Watch's health-tracking skills, which is understandable, seeing as that's what smartwatches do best.
There are three main sells in this department: stress management, exercise tracking (39 workouts to be precise) and sleep monitoring.
Samsung didn't show off anything we haven't seen before – when it detects a spike in your heart rate, for instance, it'll offer you a breathing exercise to calm you down, which Apple and Garmin smartwatches already do. But hopefully there are some new features lurking under the hood.
The watch can also keep tabs on your calorie intake, offering personalised alerts. And if you're really taking this stuff seriously, you can use Bixby Vision to take a picture of each meal on your Galaxy mobile device, which logs its nutritional information. Just don't tell it about your Sunday morning fry-up.
3) It can charge alongside the Note 9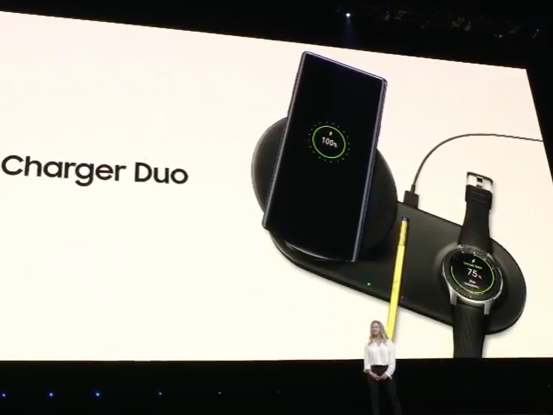 Samsung briefly showed off its Wireless Charger Duo. As the name suggests, this is its new charger that can juice up both the Galaxy Note 9 and Galaxy Watch simultaneously. And wirelessly too. It'll be interesting to see if this beats Apple's long-awaited AirPower charger to market.
Being able to charge up both devices at once will be a real boon, as it'll only take up one plug socket. Hopefully it should mean an end to fights over who gets the last bedroom socket at night.
4) It's tough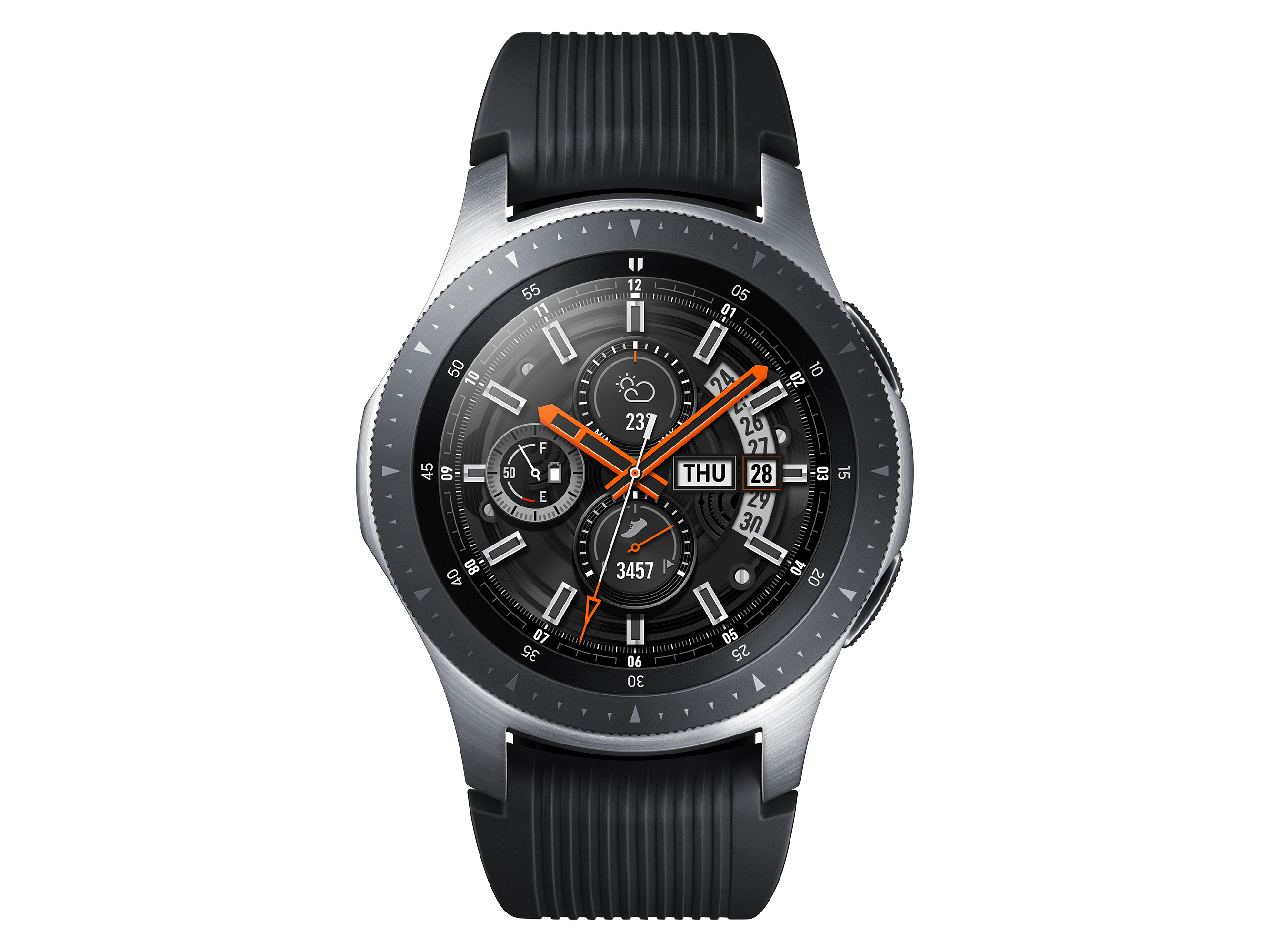 The Galaxy Watch is built for the great outdoors. It's water-resistant to 5 ATM, so you can take it swimming, and is dust-resistant to IP68, so you can take it…camping in the desert.
It also has Gorilla DX+ glass, which is tough as nails. In other words, it should withstand a few knocks, whether that's against the lane dividers in a swimming pool, or against a pool table as you sky another shot into some poor blighter's pint.
5) There's plenty of design options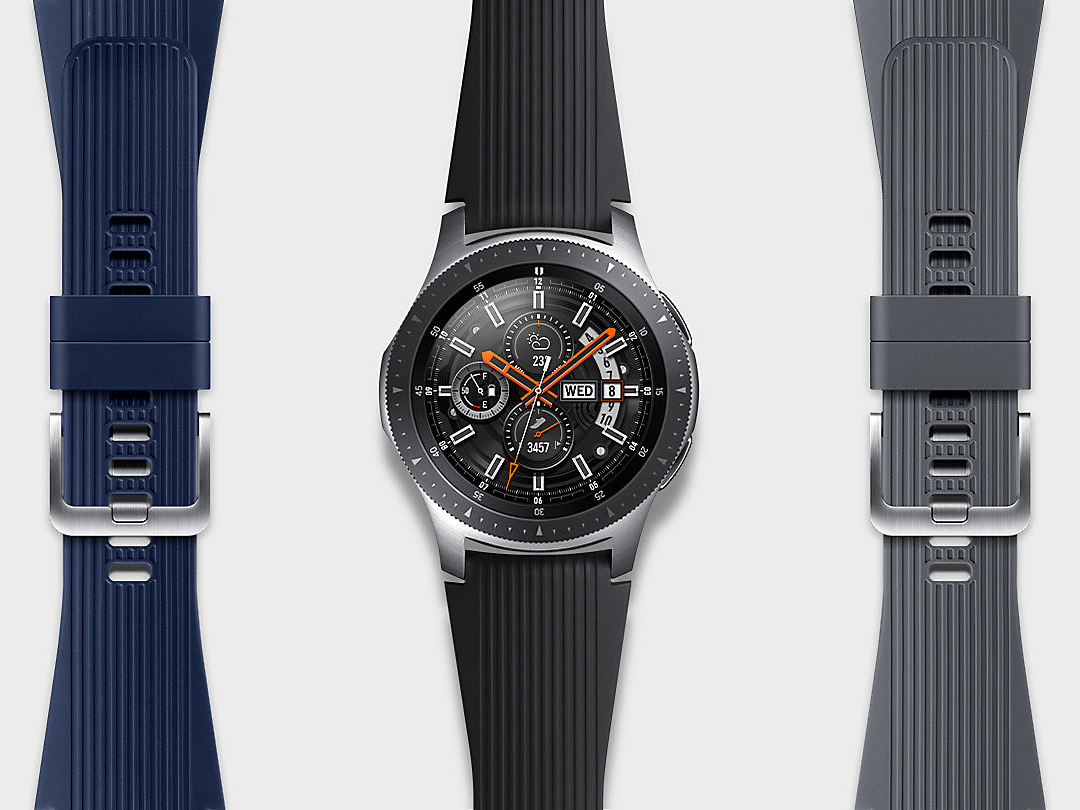 Don't like how it looks? You've only seen a smidgen of its possible styles, my friend.
With two sizes (46mm) or (42mm), numerous different straps, and more than 60,000 watch faces available from the Galaxy App Store, this thing is a veritable chameleon that you wear on your wrist, able to blend in at both swanky soirees and Tough Mudder assault courses.
Thankfully, it looks a lot better than wearing an actual chameleon on your wrist.
6) It's a wrist-based planner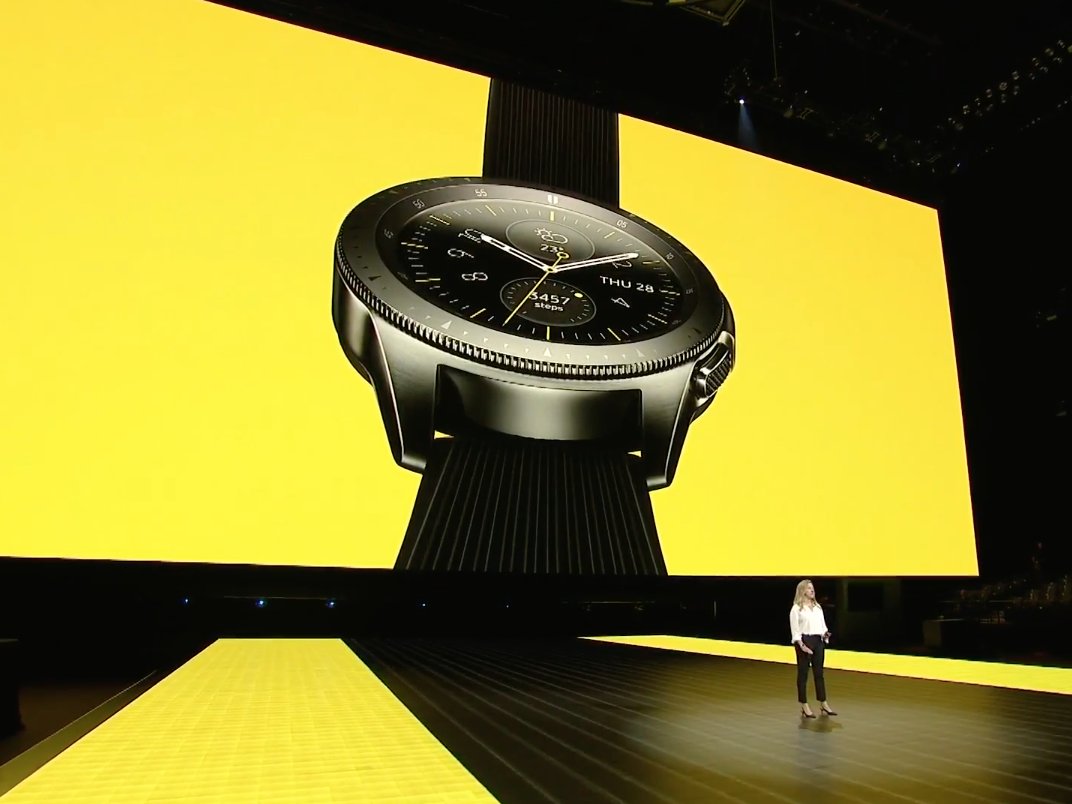 One natty feature of the Galaxy Watch is the ability to show your schedule on-screen. That way, you can see when you're busy at a glance, so you've never an excuse to be late again.
"Meet at three? No can do, got a pow-wow with Brian in accounts." Except hopefully you don't talk like that. Morning and evening briefings can help you keep on top of your reminders, which will no doubt prove useful on bin night.
7) It has an AMOLED screen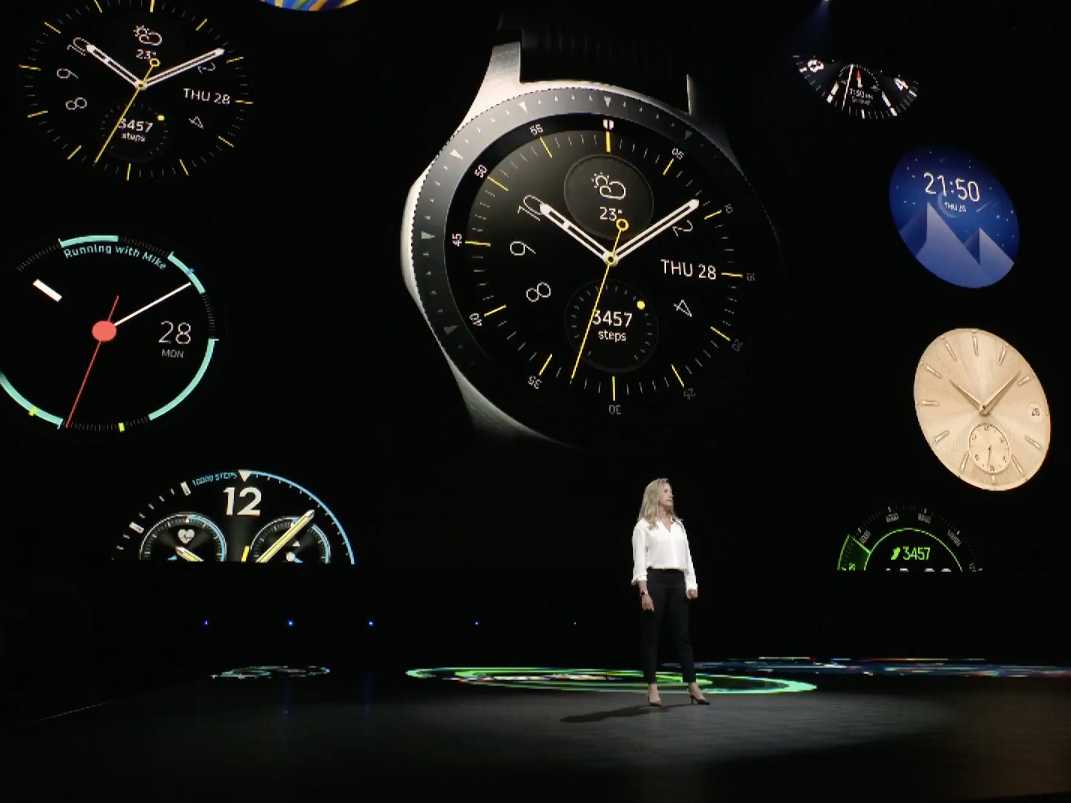 That's right, none of your LCD rubbish here, the Samsung Galaxy Watch has an eye-popping AMOLED screen, giving superb clarity in pretty much any lighting conditions, be it a dim dive bar or the bright glare of a sunny day.
It's an always on display too, so you can always have a quick check without waving your arm around.
8) It lasts for days and days and days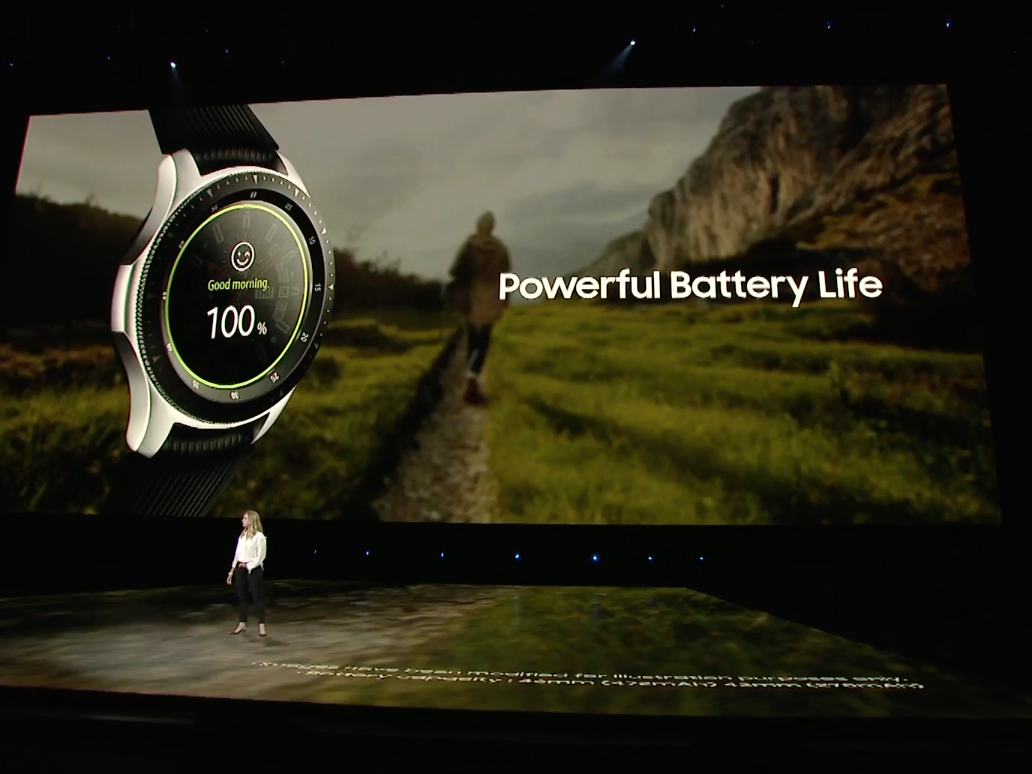 Just like the Duracell bunny, this thing just keeps on going.
According to Samsung, it has an optimised processor, meaning you can use it for "several days on a single charge".
We'll have to test that for ourselves, of course, but it certainly sounds impressive, and it'll be interesting to see how it fares against smartwatch big guns like the Apple Watch Series 3 and Fitbit Versa. Frequent recharges are probably the biggest barrier to potential smartwatch buyers.
9) It's out soon
The Galaxy Watch launches in the US on 24th August, and South Korea on 31st. Us Brits will have to wait until 14th September until we can get our hands on it. Set your watch for then.