9 handy Apple Watch features you might have missed
Your Apple Watch is only as useful as you allow it to be. Here's how to max-out its potential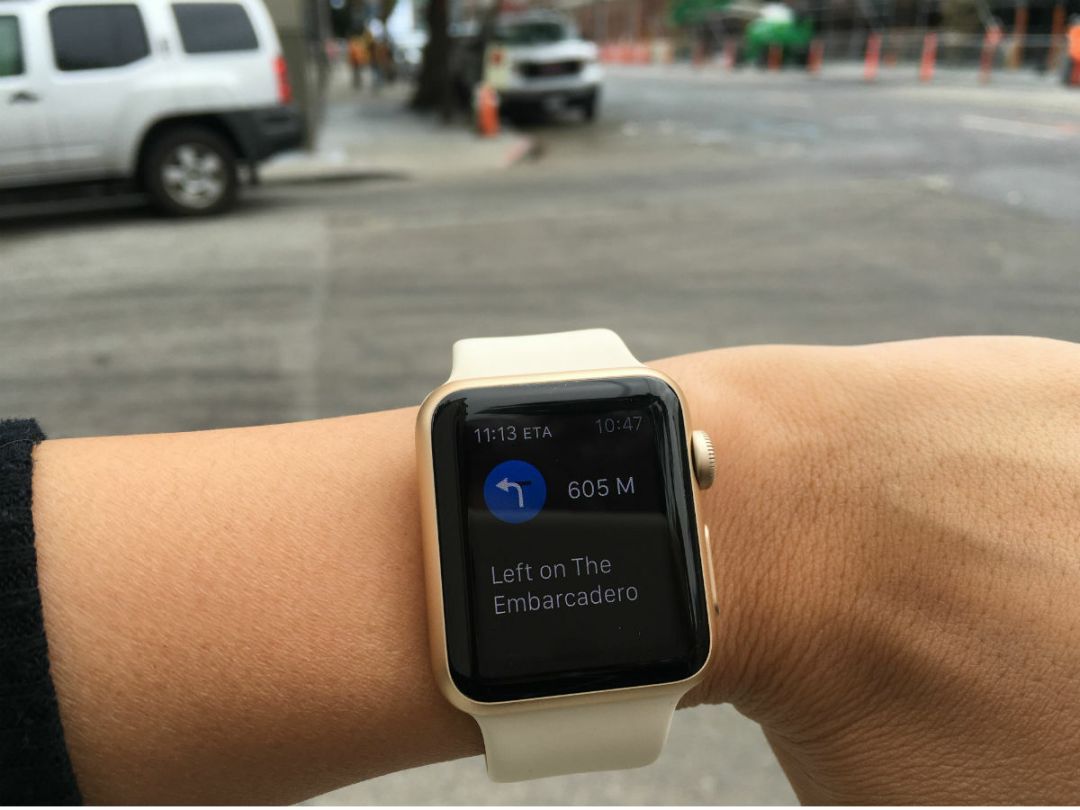 The Apple Watch has been described by some (often Android fanatics), as a glorified wrist-mounted notification centre. Burn.
But, there are some very practical ways you can make the Apple Watch work for you, some of which are more obvious than others.
We've rounded up some features which we've found to be unexpectedly useful, so give them a whirl and silence the mocking cries of those Google fanboys, if you can.
Find your iPhone
Have a miniature panic attack when you can't find your iPhone? Yeah, us too, and it feels even worse when you know you left it on silent. Well, that Apple Watch you always put on first thing in the morning can help you ping it for easier tracking.
Do this: Swipe up from your Watch face to pull up Glances. Swipe to the leftmost one and tap on the bottom left icon. Even if your phone is on silent, it will still emit a lovely scream, pointing you in the right direction.
And if you're looking for it in a dark room, tap and hold the same icon for both sound and light guidance via its flashing LED lights. Rave on.
Track other exercises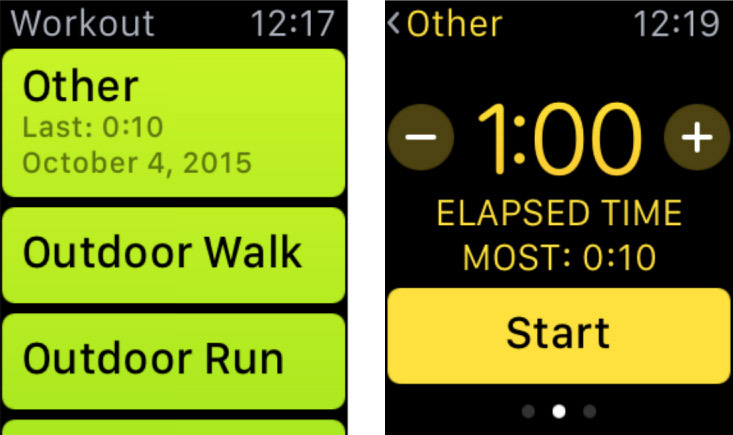 Not all exercises are created equal, and not everyone likes going running or cycling. What about trampolining? What about rock climbing? Thanks to its sensors, the Apple Watch can measure the calories you've burned when you're bouncing around at the trampoline park.
Do this: Until specialist apps are developed, you can always go to the Workout app on your Watch and choose between the three modes: how many calories you want to burn, how long you plan to do your alternative activity for, or you can just choose to freestyle it completely.
Now we just need Apple Watch 2.0 to be waterproof so we can take it swimming. And wakeboarding. And paddleboarding. And white water rafting. And cliff diving. Yeah, we totally do all of those things.
Silence your phone
Don't be that person who forgets to put their phone in silent mode during a movie. But if you ever end up as that person, you won't have to panic and start digging around in your bottomless bag for your iPhone. Instead, you can casually mute your iPhone from your Apple Watch instead.
Do this: Just cover your Watch with your hand when it starts ringing. You can of course decline the call from your Watch, or you could buy yourself some time by muting it first then waiting till you've made it into the safety of the toilet before you take the call.
Just make sure Cover to Mute is enabled in your iPhone. You'll find it in Sounds & Haptics within your Apple Watch app.
Turn it into a silent alarm clock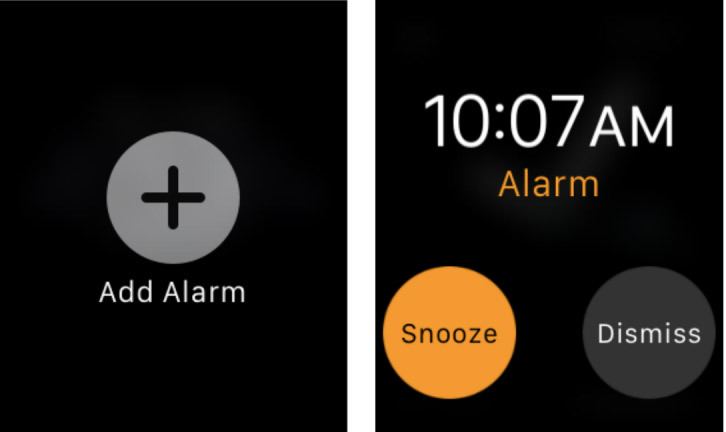 While it's completely fine having an alarm ringing in the privacy of your own home, it's a whole different story if, for example, you set one right before you have a nap on a plane. You really, really don't want to be that person who sets off all the babies in the cabin.
Do this: Set an alarm directly on your Apple Watch. Go to the app screen and tap on the Alarms icon (indicated by what else but an alarm clock). Force Touch the screen to add an alarm, and make sure it's on silent before you fall asleep, if not, you'll become public enemy number one.
Run without your iPhone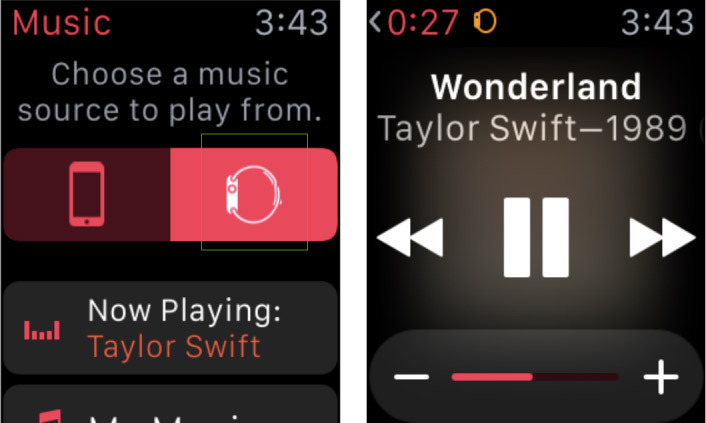 Gone are the days when you have to bring your iPhone with you if you want to run with music. Your Apple Watch can track your activity and play your music, all from the convenience of your wrist, thanks to 2GB of internal storage – just make sure you have wireless earphones handy.
Do this: Go to Music within your Watch app on your iPhone and select playlist of choice under Synced Playlist. Your Watch will then sync when it's charging. To play music, tap on the Music app, scroll up to select your Watch as the source, and you're all set for your run.
Take discreet selfies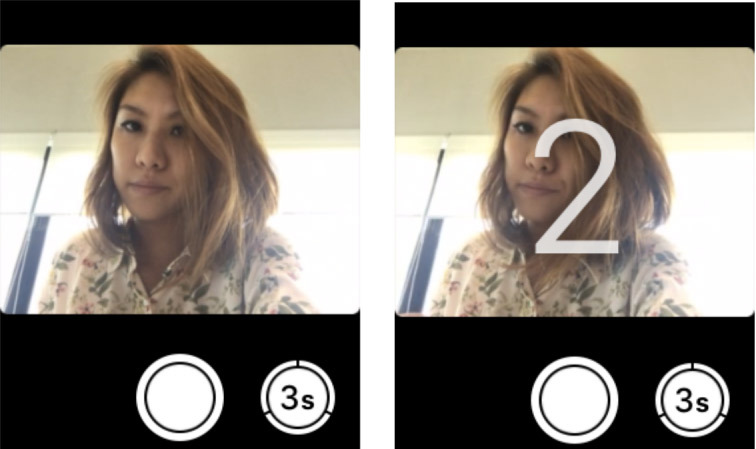 All alone with no one to snap a photo of you? Too embarrassed to be seen taking a selfie? Luckily for you, your Apple Watch can act as a remote to trigger a shot from your iPhone's camera, if you put it out of arm's reach.
Do this: Prop up your iPhone somewhere, activate the front camera (which you can't do from your Watch), then go to the Camera app on your Watch.
You can either trigger the shot right away, or use the timer so you have 3 seconds to ready yourself for the shot.
Flag important emails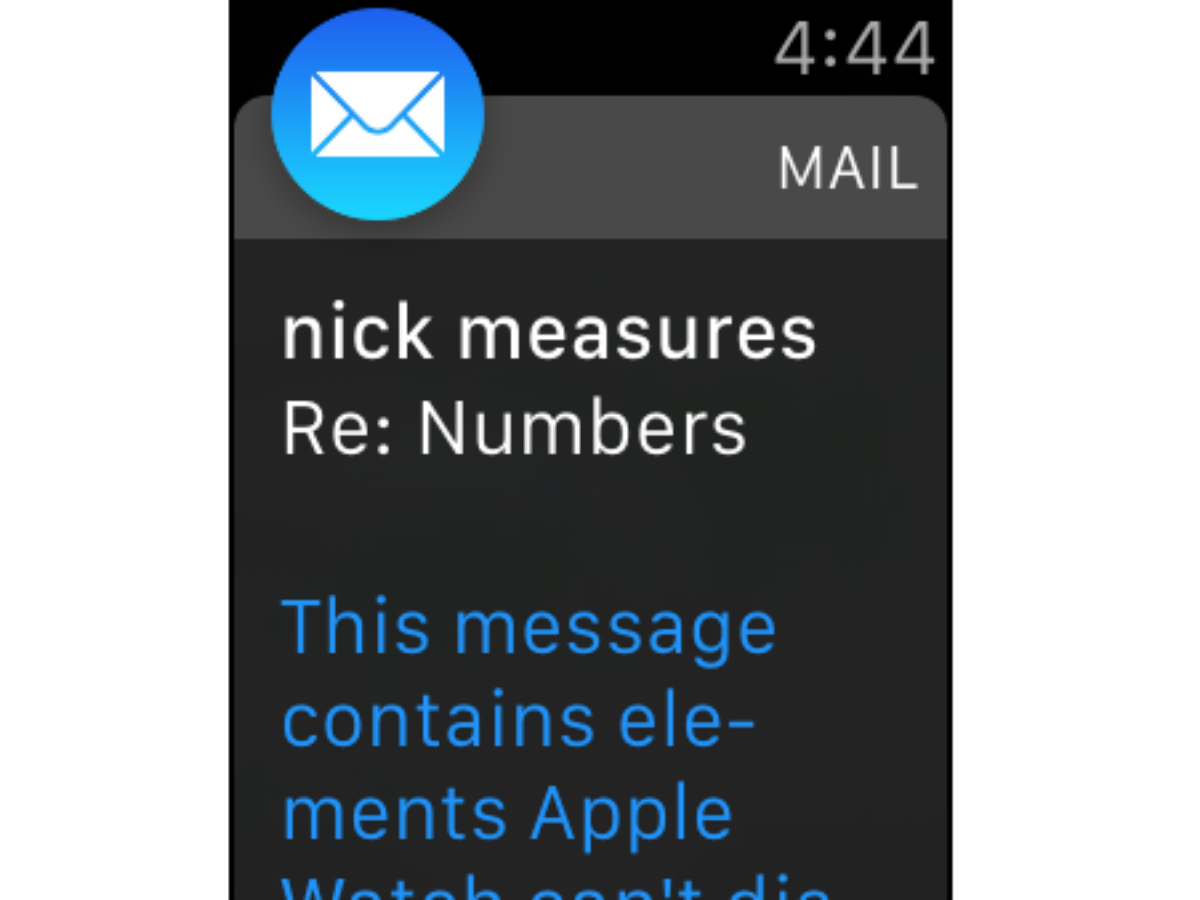 Waiting on that urgent email reply doesn't mean you have to keep checking on your email tab. Technology is supposed to make our lives easier, not make us crazier, after all. Have your Apple Watch do the waiting and checking in for you.
Do this: Go to the Mail app on your iPhone and pick out that important email. Flag it by tapping on the leftmost icon, hitting Notify Me… and then Notify Me again to be buzzed by your Apple Watch whenever anyone replies to the email thread.
Once the urgent matter has been attended to, you can return to your prior state of zen, by going to the same email, tapping the same icon and then Stop Notifying.
Drink more water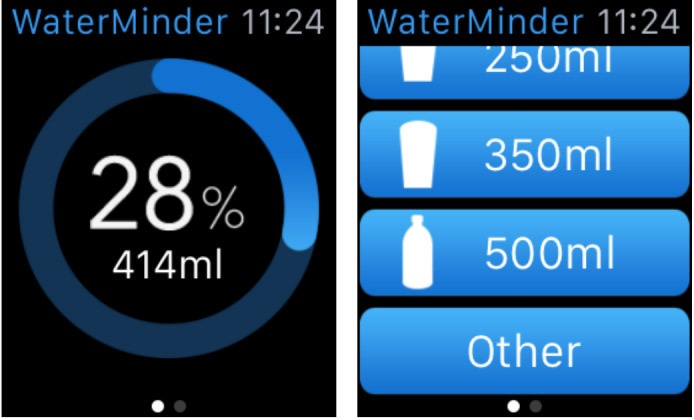 Don't laugh. Staying hydrated is very important according to every doctor ever. So if you know what's good for you, drink up (and no, alcohol really doesn't count). As you work through the day, there's a good chance drinking will slip your mind, although we know eating won't. Why not let your Apple Watch help you?
Do this: Since there is more support for third party apps, you can now add certain Complications to your Watch face, of which one is the super hydrating WaterMinder. As its name implies, its sole reason for existence is to make sure you drink enough water every day. You can also log and keep track of your water guzzling directly from the Watch face itself, which is handy.
Cultivate good habits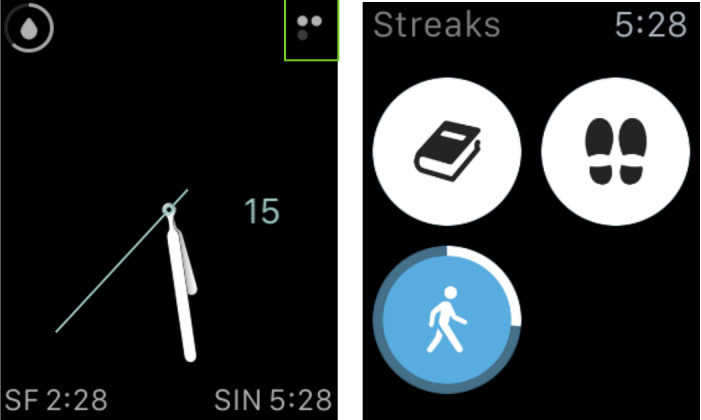 You've probably downloaded a bunch of apps on your iPhone to help you become a better person, but we bet they're all a dusty, digital corner of your home screen. With the Watch, self-improvement apps make a lot more sense as it can actively prod you into better habits, like standing more often.
Do this: Download Streaks then add it as a Complication to your Watch face. Force Touch your Watch face and scroll through the options till you find Streaks.
This app will single-mindedly make sure you focus on the attainable. First up, add targets such as reading for 10 minutes or walking 5000 steps every day. We'd recommend choosing the presets that use Health and Apple Watch to make the most of them. They show up as tiny circles that will show you how far along you are in achieving your streak of good habits.
You can't do much within the Watch app beyond tapping whenever you've completed a task, but its main purpose is to give you a goal to work towards. And there's something to be said about the immense satisfaction that comes from completing rings and filling up circles.