8 things you need to know about the HTC U11
HTC's new flagship has arrived. Here's why you're going to want it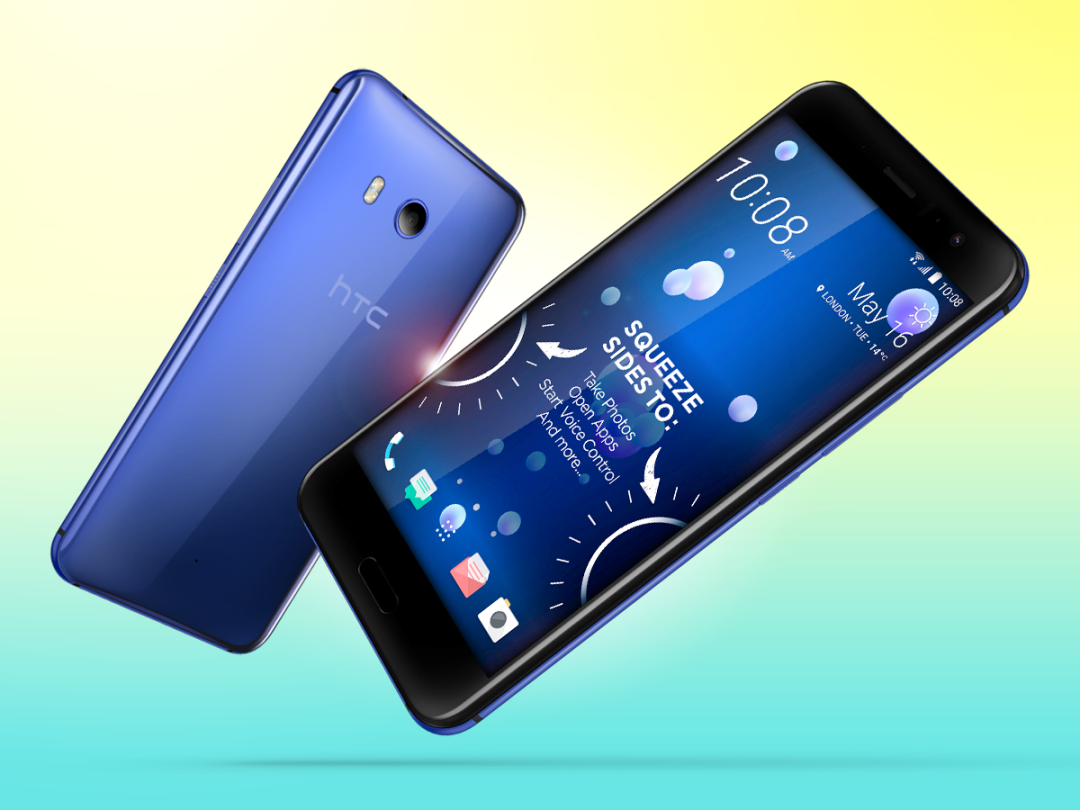 HTC loves a gimmick for its flagships. Whether it's putting massive 'Ultrapixels' in its camera, or cramming in two screens on the front, it's always trying to cook up that special sauce which will make its phones irresistibly tasty.
Does the new HTC U11 have that special sauce? Well, it's squeezable. And it has two voice assistants inside it. So that's a good start. 
Here's everything you need to know about it, in one handy guide.
1) It's squeezable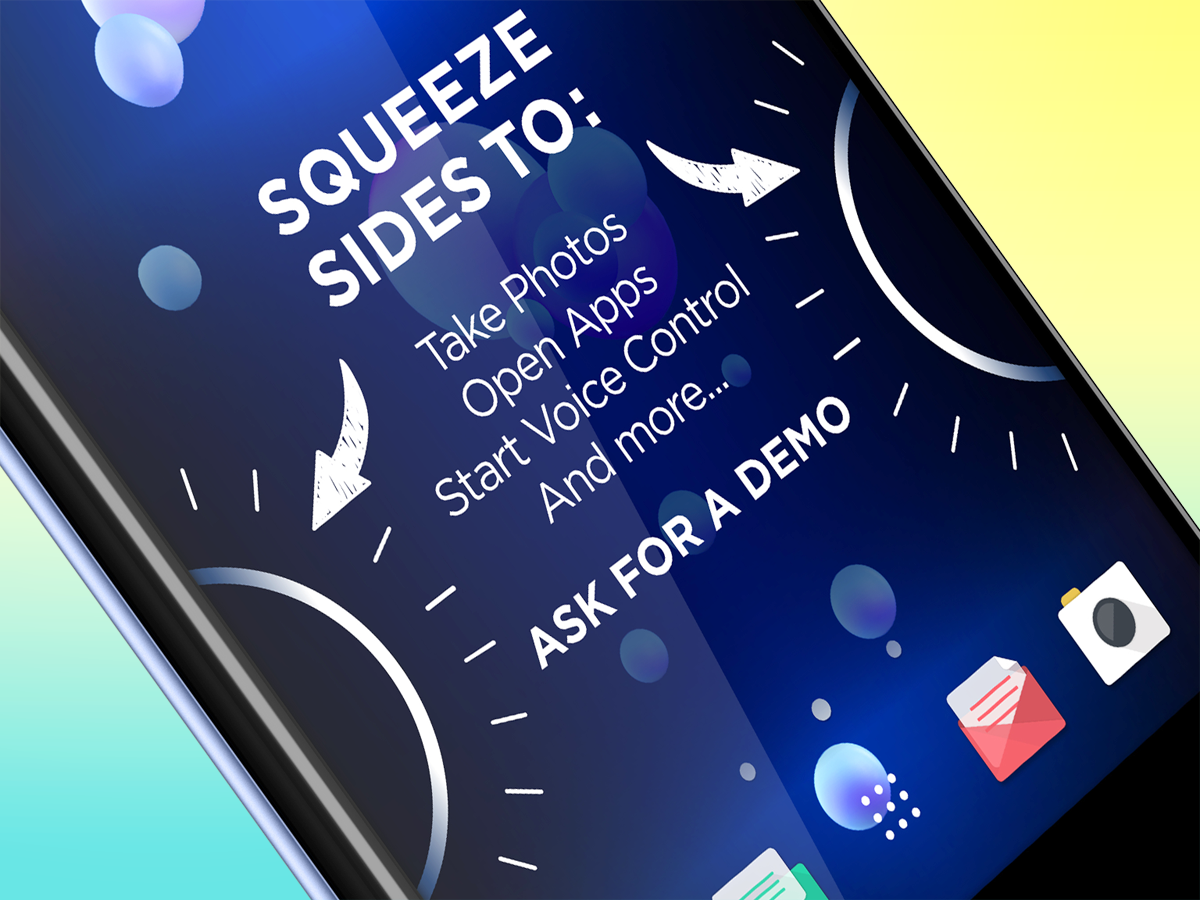 Yes, really. HTC has built what we're pretty sure is the world's first squeezable phone.
Why? We're tempted to say 'because it can', but actually it looks like a very sensible and useful addition.
The way it works is the HTC U11 has a touch-sensitive panel on each side. HTC calls them the 'Edge Sense' panels, and they can be customised to launch the app of your choice, or do something slightly more involved such as whisk you straight into Google Assistant or take a selfie. The panels can also be tweaked for sensitivity, so you don't constantly end up launching things just by holding it.
Not every app will work with it at launch, but we (and HTC) are hopeful developers will see the potential and update their apps – because it's a neat concept that we really like in principle.
2) It's crafted from colourful glass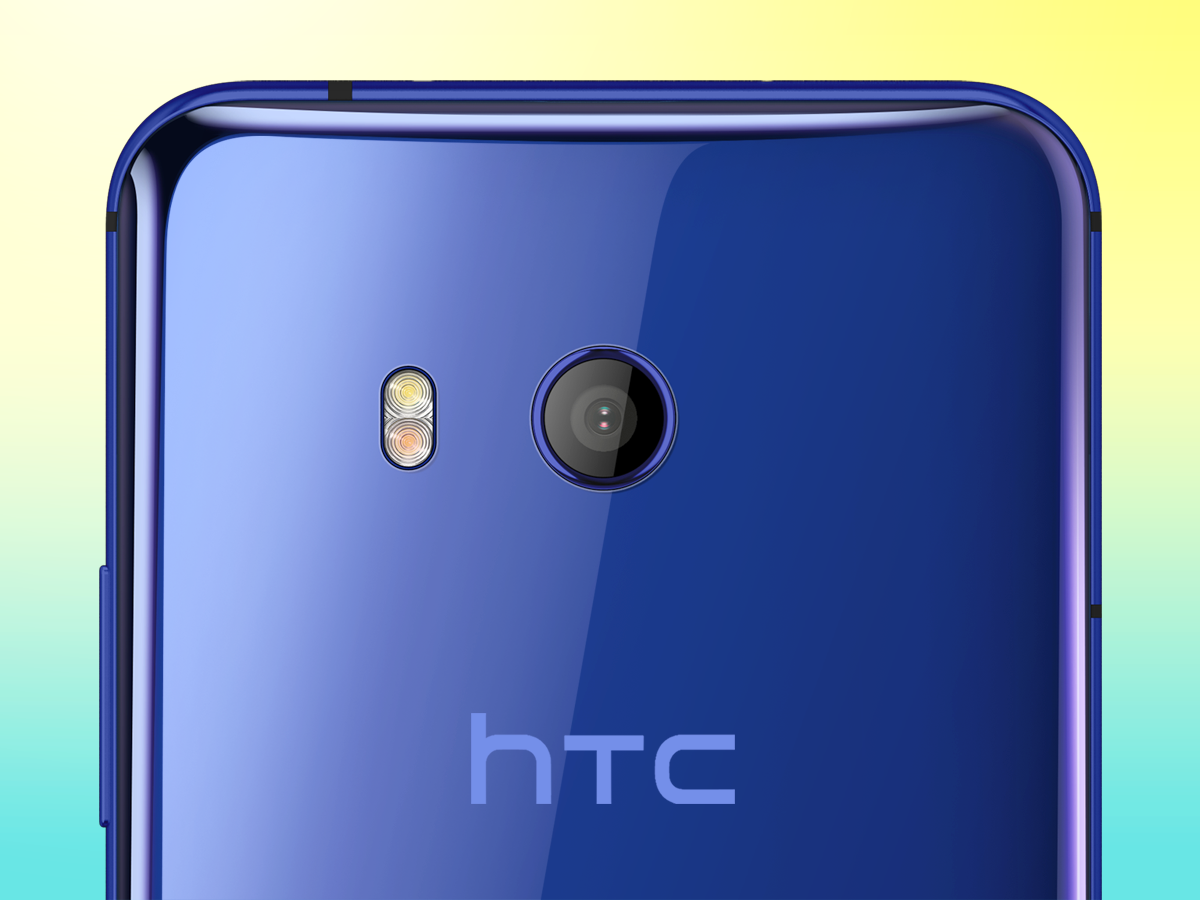 Past HTC flagships have always been metal-bodied lovelies, but with seemingly every other smartphone manufacturer moving down that same path, HTC has opted to go glass instead.
If you've seen the HTC U Ultra from earlier this year you'll know what the deal here is: highly reflective glass, which HTC calls 'Liquid Surface', covering the back and curving round the sides towards the metal frame.
What's more, it's incredibly colourful. There are five different finishes – Sapphire Blue, Brilliant Black, Ice White, Amazing Silver and Solar Red – but the glass seemingly changes colour as you tilt the phone around, making for a truly eye-catching device. Of those colours, the first four will be available at launch, with Solar Red coming later. And that last model in particular is really rather lovely to look at.
It's also worth noting that unlike previous HTC flagships such as the One M9 and the HTC 10, the HTC U11 is fully waterproof, to IP67 standard.
3) It's got Alexa in it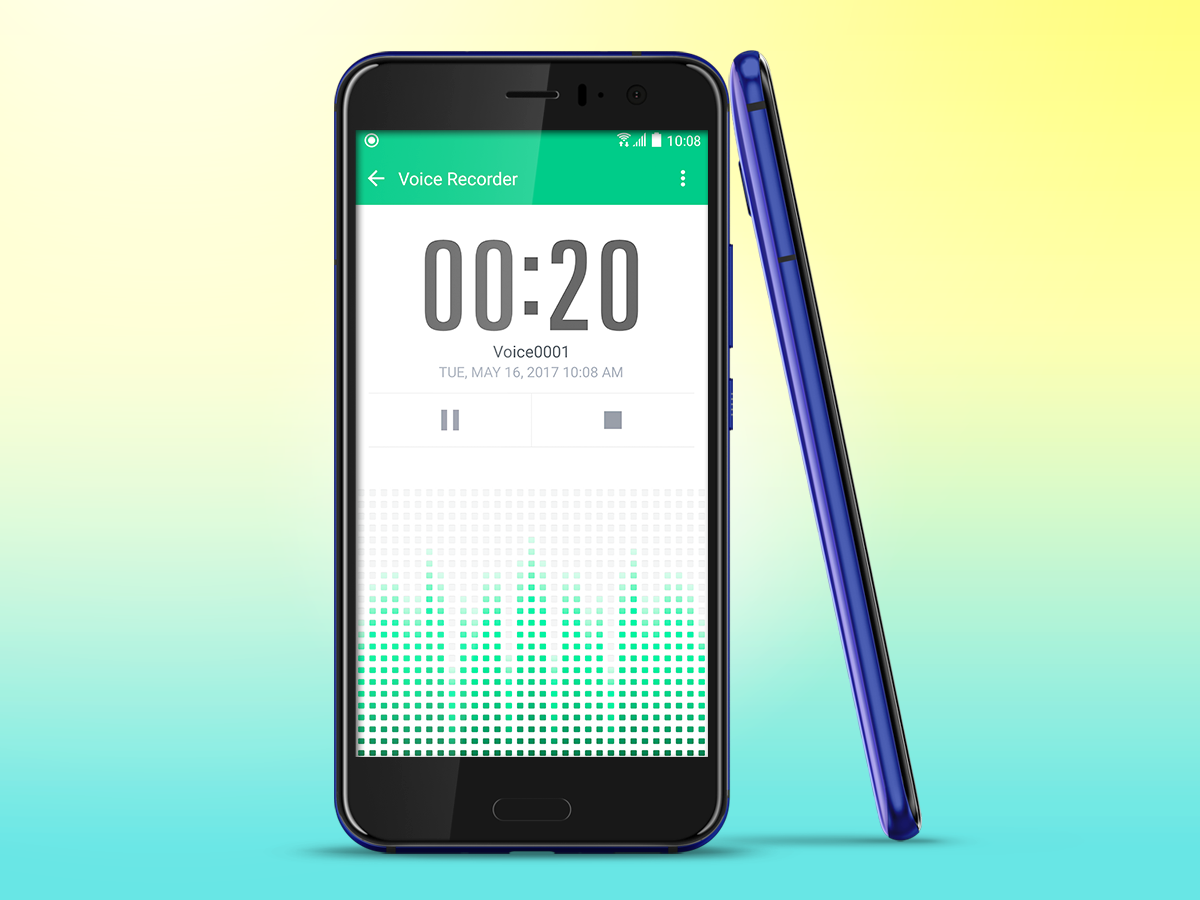 Voice assistants aren't exactly a new feature on smartphones – you've heard of Siri, right? – but HTC is upping the ante by having two of them.
Google Assistant is on board from the start, which is handy, but it'll also have Amazon Alexa baked in, once an update arrives in July. Word is that it'll work seamlessly, letting you do everything that you can on an Echo or Echo Dot. Good news, if it's true.
It's not the only phone to have access to Alexa, with Motorola and Huawei phones also in line for updates; indeed, American-based users of the Huawei Mate 9 can already access it. But it could be the best implementation yet for Amazon's world-conquering clever clogs.
4) It's super powerful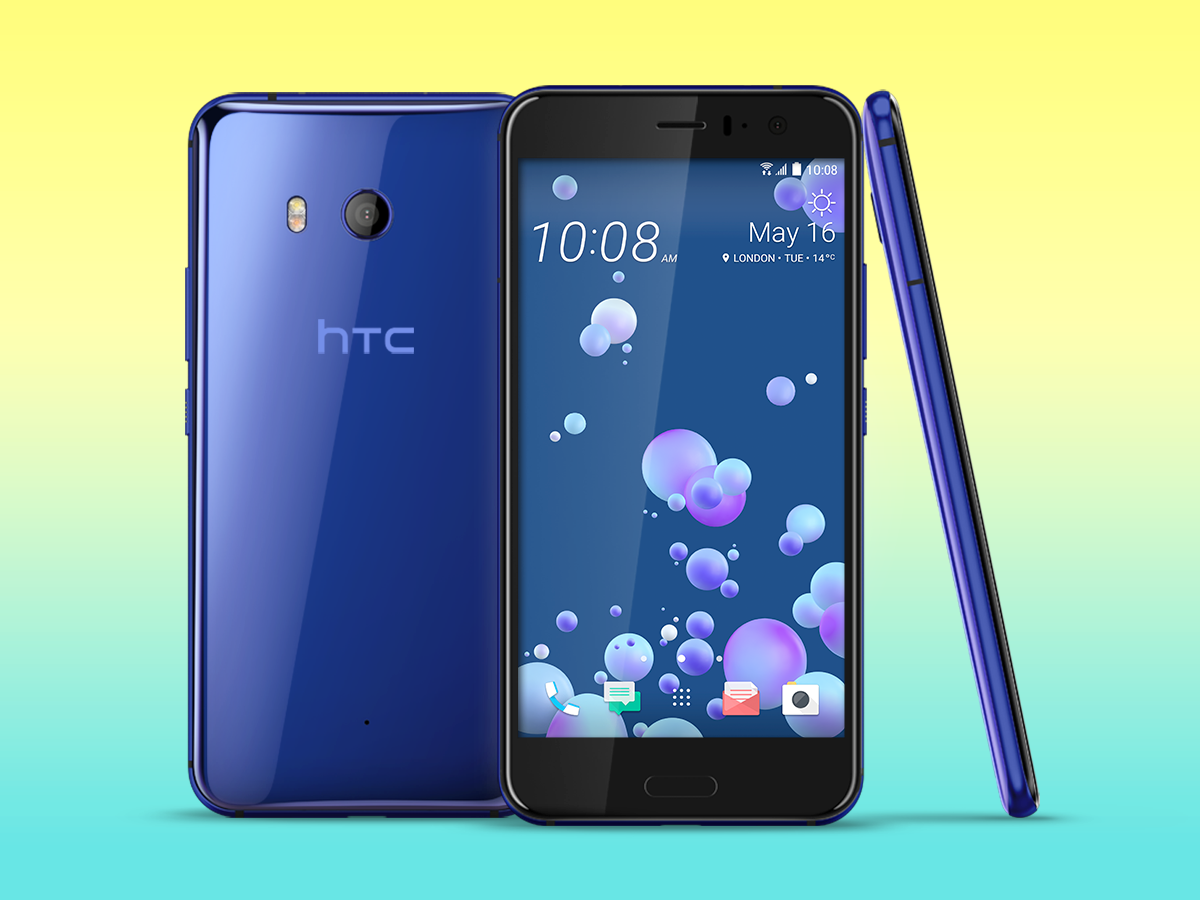 You know how Samsung had supposedly bought up all the world's supply of Qualcomm Snapdragon 835 processors, so no other phone was going to run on it this year? Well obviously that was rubbish, because it's also inside the Sony Xperia XZ Premium and, yes, it's also inside the HTC U11.
That fact alone should make the U11 among the most powerful smartphones in the world, able to tear through the latest games and handle multitasking with ease. A standard 4GB of RAM won't hurt either, and if you really want to make it fly you can pay a little extra for the 6GB version. Storage-wise you get 64GB, or 128GB if you choose to go big, and there's the option to add more via microSD card if you're a total media junkie.
HTC's not been so generous with the battery, though: it's only got a 3000mAh cell inside it. Yes, you can fast-change it via USB-C, but it still looks a little weedy given the 5.5in QHD screen. Speaking of which…
5) It's got a QHD screen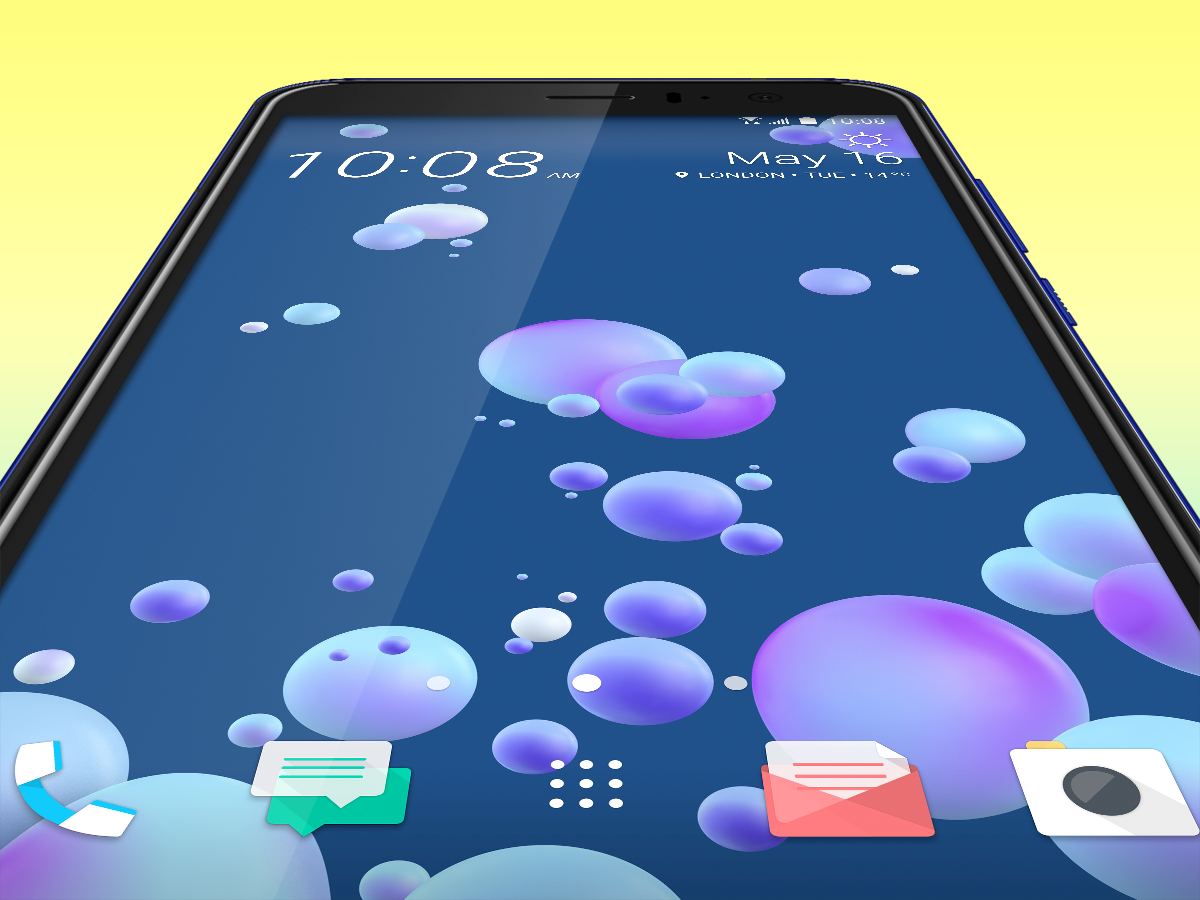 It's business as usual on the screen front, with HTC resisting the urge to go 4K and sticking with a 2K / QHD / 2560×1440 / whatever-you-want-to-call-it resolution. That screen is noticeably bigger than that on the HTC 10, though – 5.5 inches, whereas last year's model was a mere 5.2in.
Below the screen there's a fingerprint sensor which also doubles as a home button, and you'll also find capacitive keys for Android's Back and Recents shortcuts either side of it, rather than onscreen keys as is the trend à la the Samsung Galaxy S8.
6) It only has one rear camera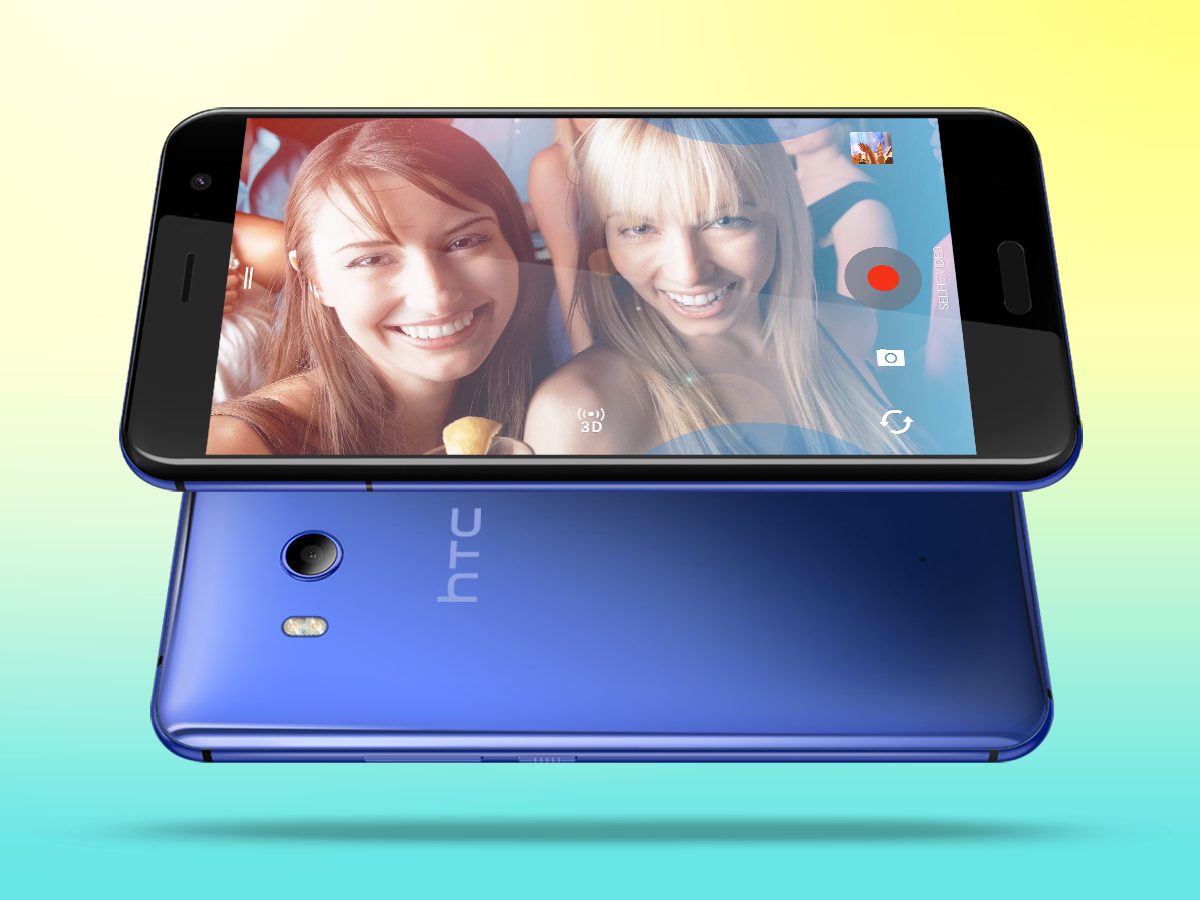 The camera is another area where HTC has seemingly decided to play it safe rather than attempt anything too daring. As a result, there's no dual-lens setup round the back here as you'll find on other flagships including the iPhone 7 Plus, LG G6 and Huawei P10 – just the one 12MP snapper.
That said, it does feature the latest version of HTC's Ultrapixel tech, which uses the whole sensor to focus and should therefore be super-swift to lock on. And with dual-pixel AF and both optical and electronic image stabilisation also onboard, we'd expect it to give decent results in all conditions.
On the video front you get 4K recording at 30fps, and slow-mo 1080p video at 120fps.
7) It'll be heaven for audiophiles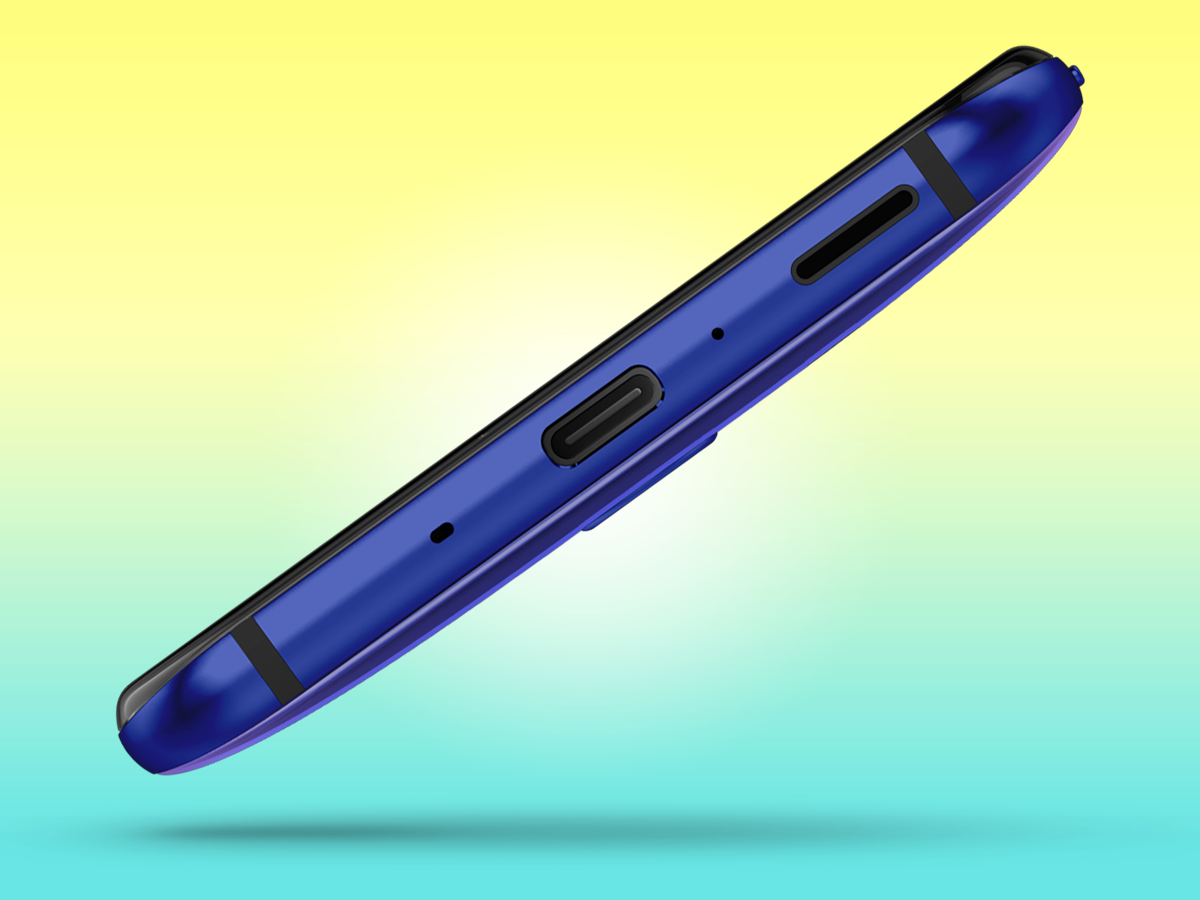 HTC's joining the wireless brigade here: like the iPhone 7 and the HTC U Ultra before it, the U11 lacks a headphone socket. Obviously that means you're restricted to Bluetooth or USB-C headphones as a result, but at least HTC's giving with one hand while it takes with the other, by including what looks like a good pair in the box. The bundled buds have one-touch calibration and active noise cancellation, which certainly places them above the basic pairs most phones come with.
In fact the U11 is generally a great option for audiophiles. It supports 24-bit hi-res files, which will please plenty of hi-fi nuts even if it remains a fairly niche pursuit in these Spotify-dominated days, but probably more importantly it should work excellently as a speaker too.
That's because HTC's Boomsound tech returns here, and it looks – or rather sounds – particularly impressive, turning the whole phone into a resonating chamber and as a result giving your music much beefier bass. Four microphones, placed at different points, even allow you to record 3D audio.
8) It'll be out very soon
We don't yet have an official release date for the HTC U11 but we have been told it'll be in June, so it could be as soon as two weeks away.
Pricing, however, has been confirmed. The U11 will arrive SIM-free in the UK for £649, the same price that the HTC 10 launched at last year. That puts it in the same price bracket as big names like Samsung, LG and Apple.
Whenver it officially comes out in the UK, we'll have a full review of it as soon as possible. And don't forget, you can read our initial thoughts on it now by heading over to our HTC U11 hands-on review.