8 tech New Year's Resolutions I'm going to fail to keep in 2023
Waste less time! Do more things! Glare at whoever came up with resolutions in the first place!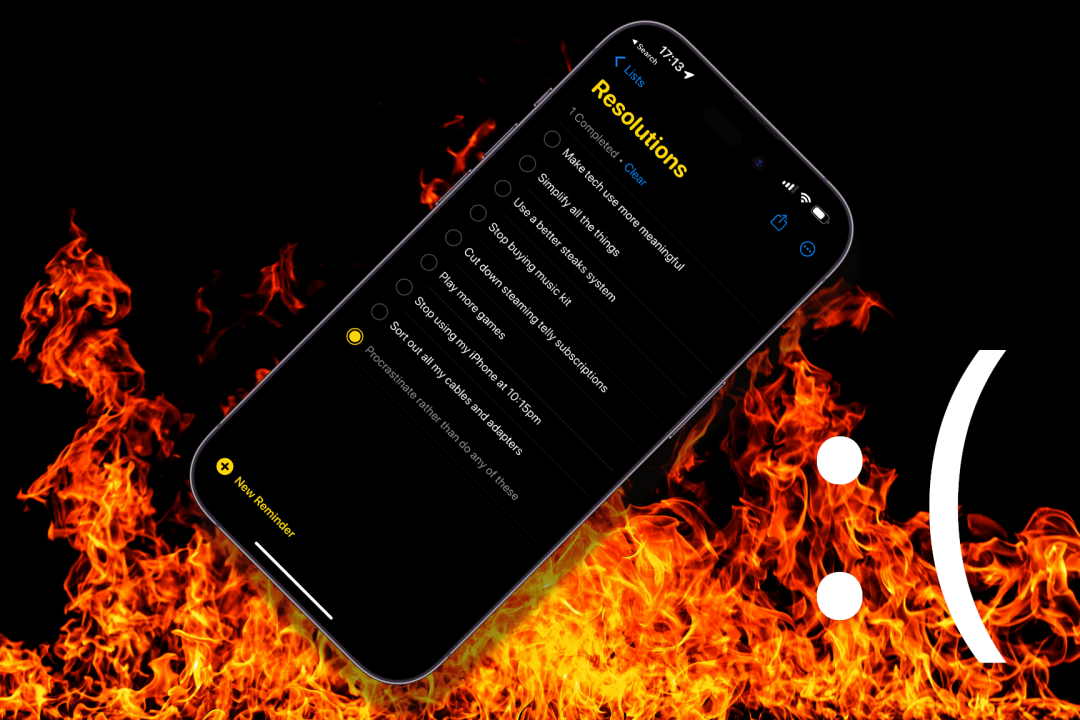 It was recently New Year's Day. You probably noticed. As is customary, I set myself up to be disappointed during the months ahead by jotting down New Year's Resolutions designed to make me a better person. The problem is I'll keep putting them off or won't do them. Near Year's Cunctations, if you will.
Since I smash out words for Stuff on a regular basis, most of the resolutions are tech-oriented, and so I figured I'd share the love/looming abject failure. (I'd say to come back in a year to find out how well I did, but we all know how this will turn out.)
1. Make tech use more meaningful
This one felt clever when I wrote it down, but it just means I need to spend less time faffing and more time doing things that matter. Replace reading tweets with reading more books. Less time setting up kit and more time doing fun and interesting things with it. Given that my desk is currently awash with mobile devices and micro SD cards, it's safe to say I've not cracked this one yet.
2. Simplify all the things
When a friend remarked he was having a nightmare getting his Christmas tree lights to connect to Wi-Fi, I resolved to use fewer tech items – and they should all work well. No kit just for the sake of it, or that adds stress and hassle. So, of course, I already bought a new fancy camera doorbell to replace our old dumb one that broke – and it won't talk to my phone.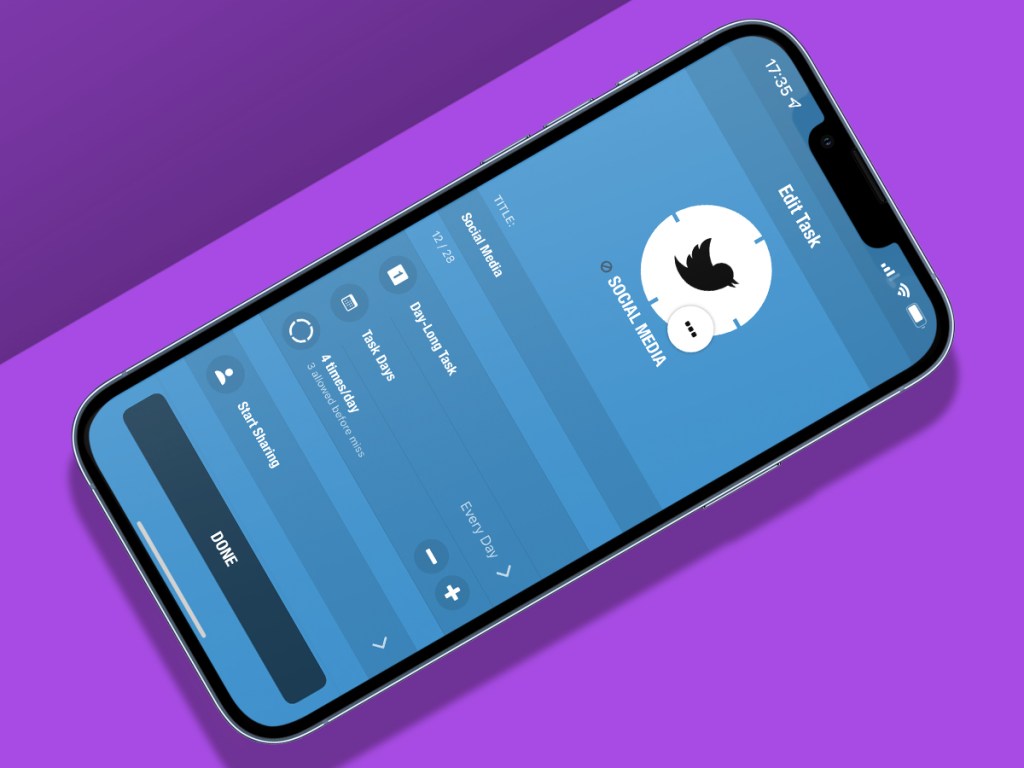 3. Use a better streaks system
I'm certain if I ran a marathon, my Apple Watch would guilt-trip me the next day for not having run another. It's unhealthy getting sucked into the rings of doom, and yet I admit to leaping on an elliptical trainer at 11:30pm during days when I notice too late that my wearable inexplicably failed to log a session. I should switch solely to Streaks Workout, with its more flexible set-up. Will I? Probably not.
4. Stop buying music kit
I own a sizeable amount of music kit, yet keep buying more. It feels like I'm compensating for the music superstardom denied to me during life. But there are only so many controllers you can feasibly acquire before asking yourself how many is enough when you've not released a new album since 2012. (Chances are, by the time you read this, I'll have succumbed and bought another.)
5. Cut down streaming telly subscriptions
Want to stop watching so much telly? Get an eight-year-old! There might be downsides to that plan, but it sure removes your ability to mainline box-sets. Which makes it absurd how many streaming subs we have. My ideal: bin them and sub when we want to watch something. Reality: the child will disown me if I cancel Netflix, Apple TV+ is part of Apple One, we're halfway through Andor on Disney+, and Amazon Prime is… just there. Sigh.
6. Play more games
This one's meant broadly literally. I play games most days – but too often the same ones. Yet I want to discover new and exciting worlds! I nonetheless suspect I'll still spend much of my game time glued to Rocket League Sideswipe, Wordle, and a plethora of retro games on a bunch of handhelds 2023-me will soon be narked at 2022-me for buying.
7. Stop using my iPhone at 10:15pm
One final look at Mastodon… That new video on YouTube looks ace… One more game of Sliding Seas won't hurt… Oh, it's half-past stupid o' clock. Again. During the holidays, I recognised I lack even the tiniest sliver of self-discipline and turned on Downtime in Settings. The tiny snag: overriding Downtime is trivially easy…
8. Sort out all my cables and adapters
Yeah, right.