7 reasons why the Amazon Echo is so very British
Amazon's AI-toting speaker is heading to the UK – and its voice has been on a course to make sure it fits right in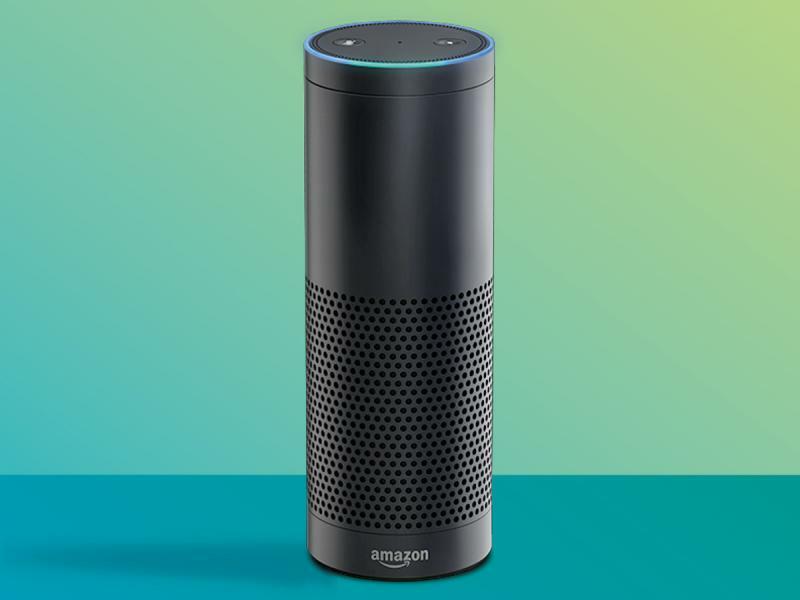 Amazon's voice-controlled, AI-powered Echo speaker is finally UK bound – and she's picked up a few British habits to help her settle in when she arrives this autumn.
There's no 'keep calm and talk about the weather' special edition and she doesn't drink herself into oblivion every Friday night then get into a fight with Siri outside a kebab shop (although she is partial to a curry), but Amazon has definitely tweaked the Echo to make sure it's suited to these shores. Here's how…
1) She knows how to spell
Americans are the best in the world at many things (namely: baseball, burgers and thinking they're the best at things) but they don't know how to spell.
Fortunately Alexa's had her dictionary updated to the correct one before making the trip across the pond, so if you're stumped and ask her how to spell 'colour', 'aluminium' or 'theatre' she'll ensure each one has the correct number of letters and that they're arranged in the right order. It's the little things.
2) She knows what a pint is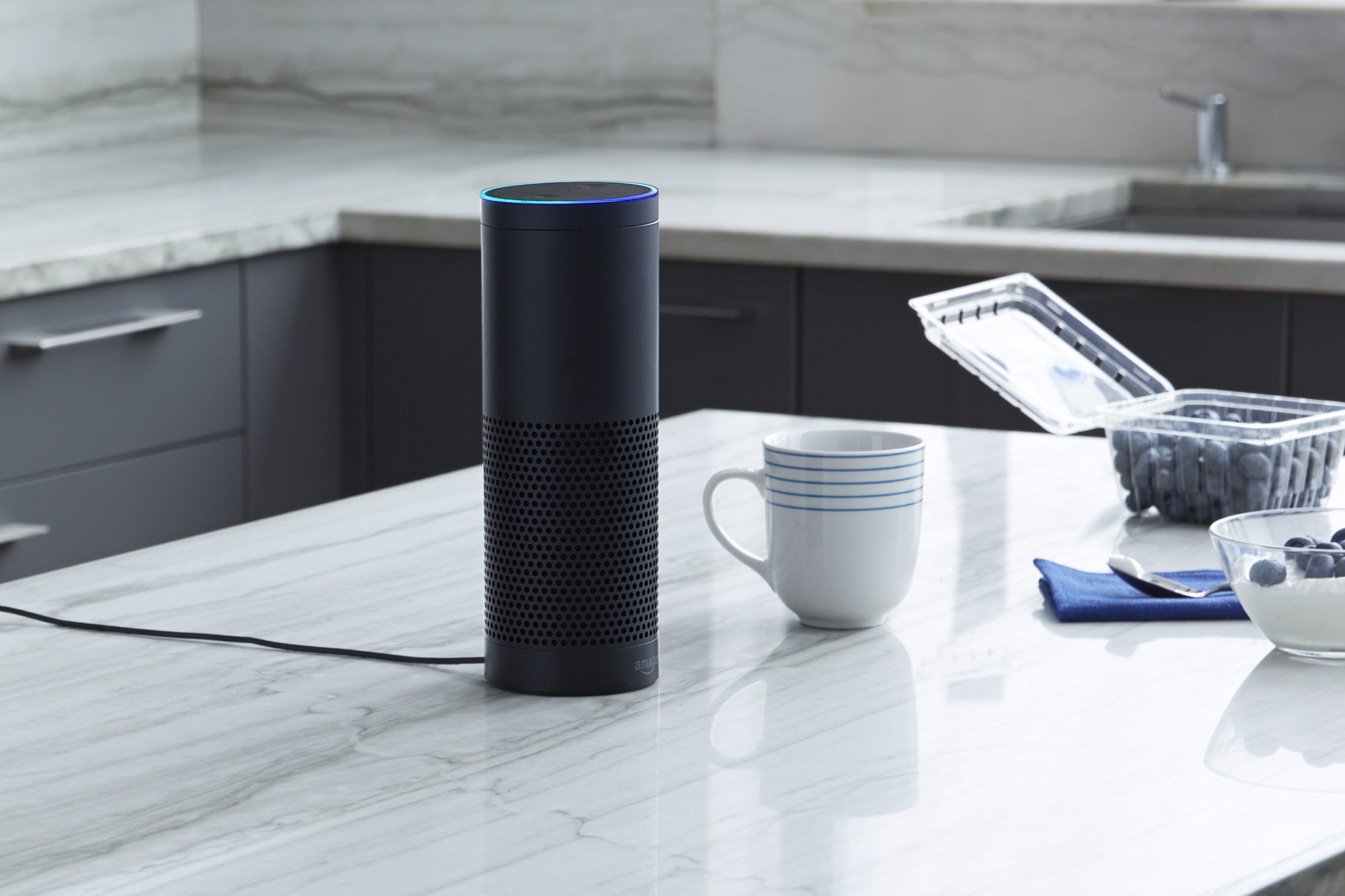 Which is handy when it's her round down the pub. But seriously, Amazon's vision of the Echo sees it positioned in the kitchen, where it can dictate recipes for you to follow without getting your phone or tablet covered in chicken guts.
To do that it helps if you and Alexa are reading off the same page when it comes to measurements, so she knows that a British pint is about 20% larger than an American one (we always were better than them at drinking).
She also knows that if you ask "How tall is the Gherkin?" you're not talking about the delicious pickled vegetable that you eat with your fish 'n' chips. Clever girl.
3) She doesn't take herself too seriously
As well as having her accent altered for the UK crowd Alexa has also had a banter plug-in installed.
Make a quip about a dead parrot and she'll tell you that it's probably just pining for the fjords. She's even au fait with the Chuck Norris meme and if you ask her to tell you a joke she's got a gag about graph paper that, while it won't exactly have Louis CK quaking in his boots, shows she's not all about reminders, timers and shopping lists.
Useful? Not really. Handy for showing off when people come round and want to meet this new robot pal you've been banging on about? Absolutely.
4) She knows her Spurs from her Spurs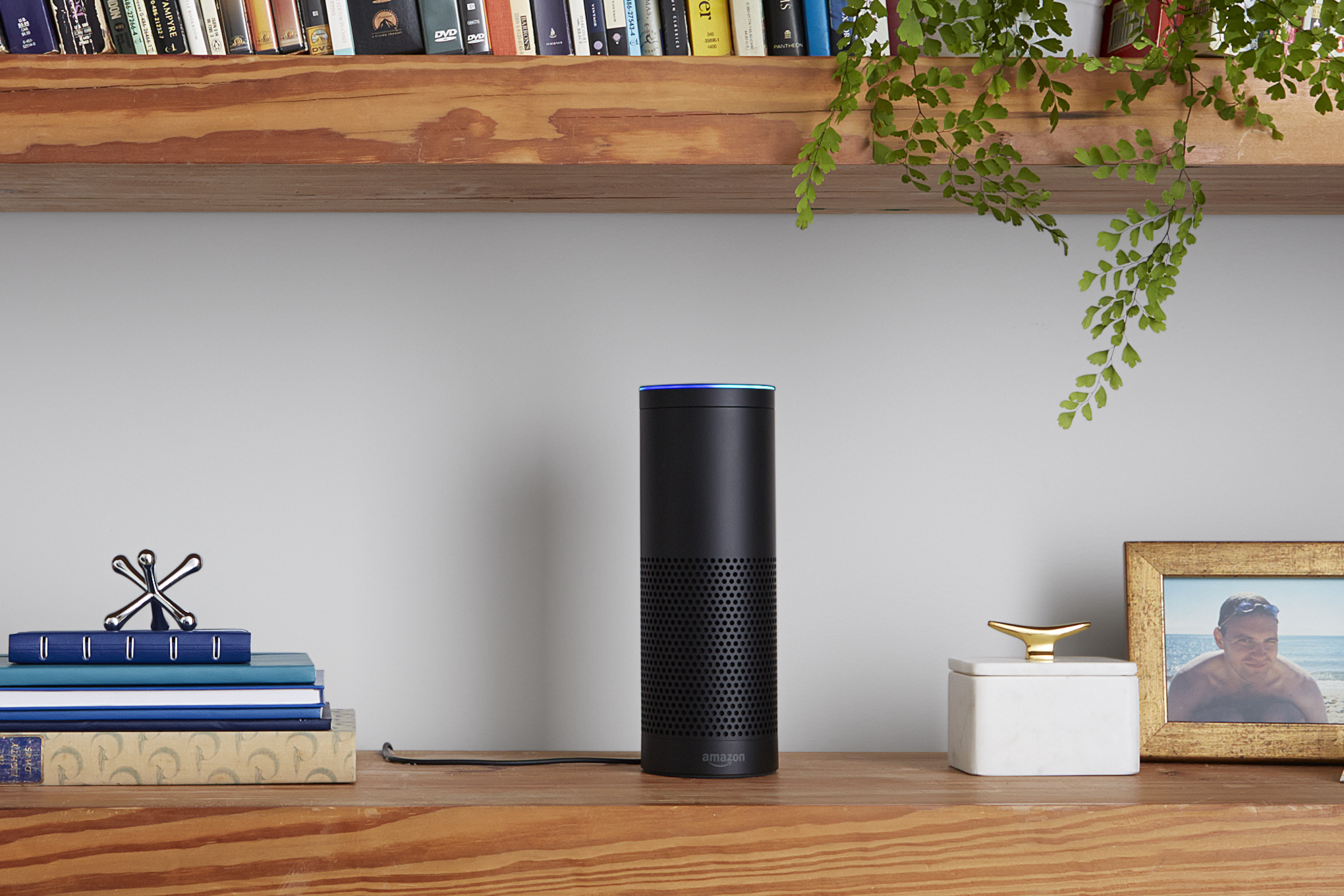 If an Echo owner in Texas asked: "When are Spurs playing next?" Alexa wouldn't feed them the next home game at White Hart Lane – she'd check the fixture list for NBA basketball team San Antonio Spurs.
Do it in North London, though, and she'll know you want her to pick out Pochettino's next Premier League encounter. Unfortunately for Tottenham she isn't yet aware of their Champions League qualification (or any other team's for that matter), so can't provide info on any European games. But that's Brexit for you.
Alexa knows the lingo, too. Ask for "Man U" results and she'll gladly report Mourinho's humbling by Pep last weekend, although unless she's a Brighton fan she might not know what you mean if you ask how "those ***** from Croydon" did on Saturday.
Actually, there's little chance of her being a Brighton fan anyway: with no support for divisions below the Premier League, she's probably never even heard of the Seagulls.
5) She likes a takeaway
Alexa doesn't have the capacity to make hands-free phone calls, but that doesn't mean she can't order your usual Friday night curry. Just Eat has created an Echo version of its mobile app, so you can ask Alexa to repeat last week's order and she'll place it and pay using your stored card details.
These third-party talents come thanks to an SDK released by Amazon called the Alexa Skills Kit, which allows developers to create bespoke voice-controlled apps for the Echo. Uber, Sky Sports and Jamie Oliver are all onboard already, with more additions expected in the future.
6) She's more reliable than British trains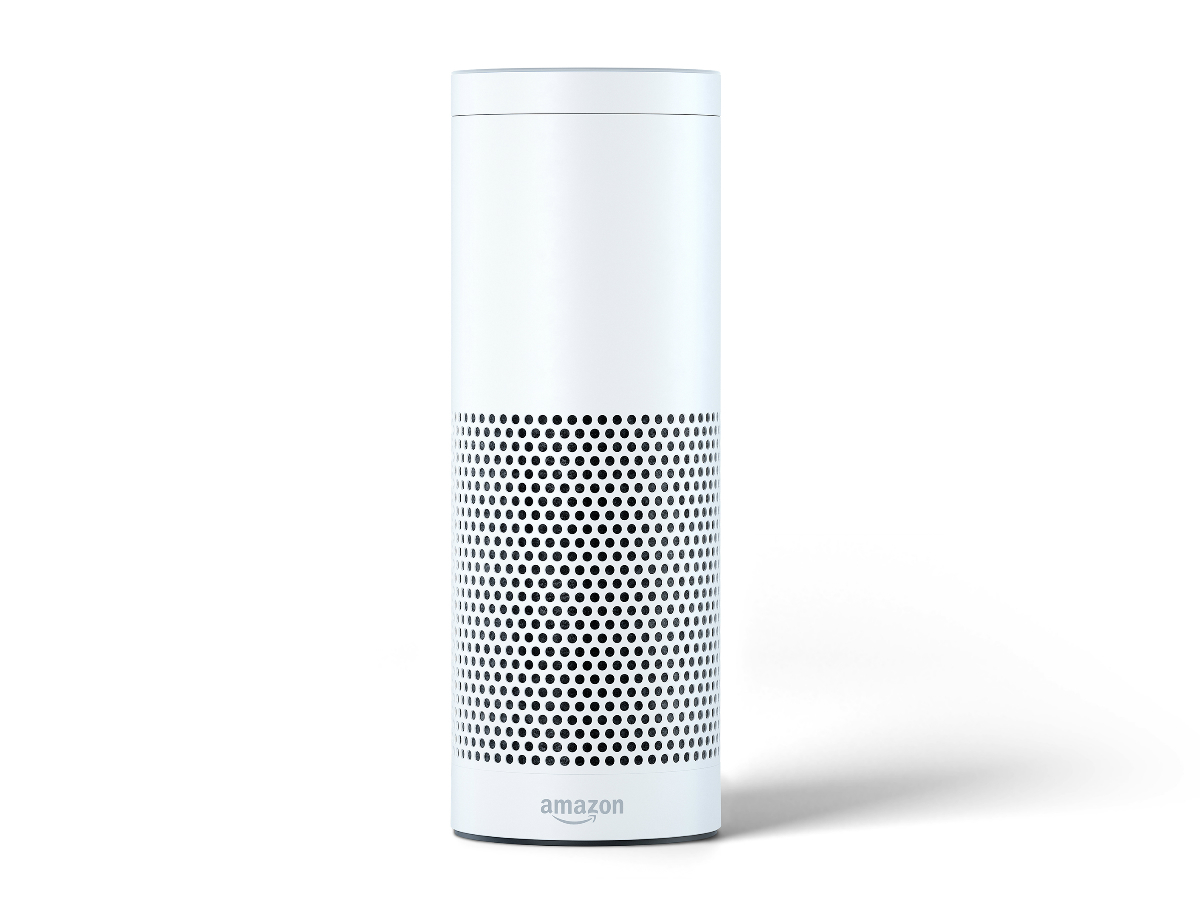 One of her new skills comes from National Rail, so you can ask Alexa for the train times and she'll fill you in on whatever carnage the train companies have managed to cause that day, whether they're blaming fluff on the line or the wrong kind of electricity running through the cables.
She can also do traffic, and you don't need to use particular commands for her to understand. Simply asking "How's my commute?" will result in her reading out the traffic conditions between home and your specified place of work.
7) She keeps things private
Before the Echo will do anything for you, you have to say the magic word: "Alexa". Until the Echo hears that it won't pay any attention to you. "But how can she respond if it's not always listening?" we hear you cry. And that's a good point.
If you want Alexa to stop listening completely there's a mute button on top of the Echo that turns the ring of light around the edge red. It also turns the button itself red, which proves beyond all doubt she can no longer hear you. How do you know for sure? The button is wired to the same power source as the mic, so if the button's lit it's not possible for any power to be going to the mic. Clever, eh?
A word of warning though. If 2001: A Space Odyssey taught us anything it's that robots are great at lip reading, so you might want to make sure Alexa's out of sight if you want to talk about anything particularly juicy.
Still not happy? All your commands are uploaded to the cloud, but you can check what's stored via the Echo smartphone app. Anything you don't want in there can be deleted, or you can wipe the whole lot and start again.
We've got an Echo order in with Amazon, so keep your eyes on Stuff.tv for a full review of Alexa's spiffing UK debut, or read what we thought of its original US incarnation here.