7 of the craziest turntables you can buy today
You spin me right round, baby...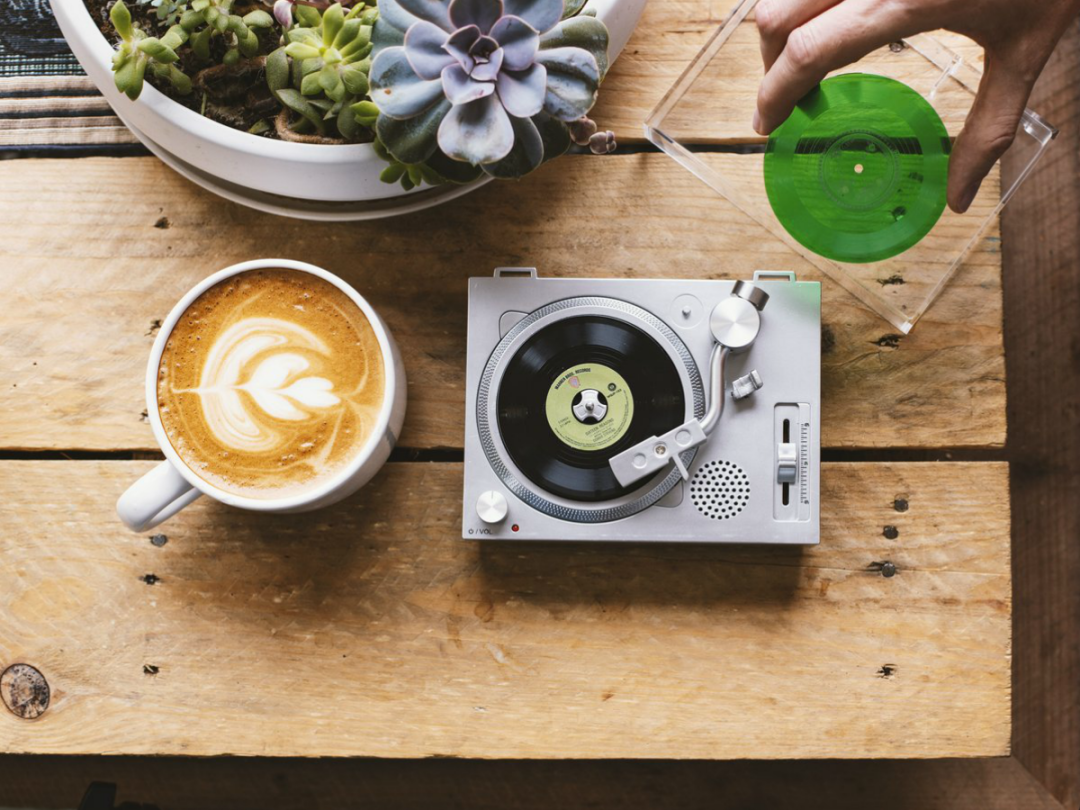 Lots of people think turntables are dull. They're for chin-stroking dullards who'd rather fill their ears with concrete than listen to something on Spotify, right? Wrong!
While most still stick to the norm when it comes to design (albeit with new-fashioned things like Bluetooth included) there are plenty available that truly set themselves apart.
Here are seven of the most eye-catching record-spinners you can buy right now.
Crosley RSD3
At a glance, Crosley's limited-edition RSD3 (£70) doesn't look that strange at all. But put it next to a cup of coffee and a houseplant and you'll realise that it's only big enough to play 3in records.
Based on a Japanese format called 8-Ban, which was originally designed to play kids' TV theme tunes and can only hold four minutes of music, the RSD3 can be powered either by battery or USB and will only be available from a few retailers, including Rough Trade in the UK, to mark Record Store Day 2019.
Audiowood El Chunko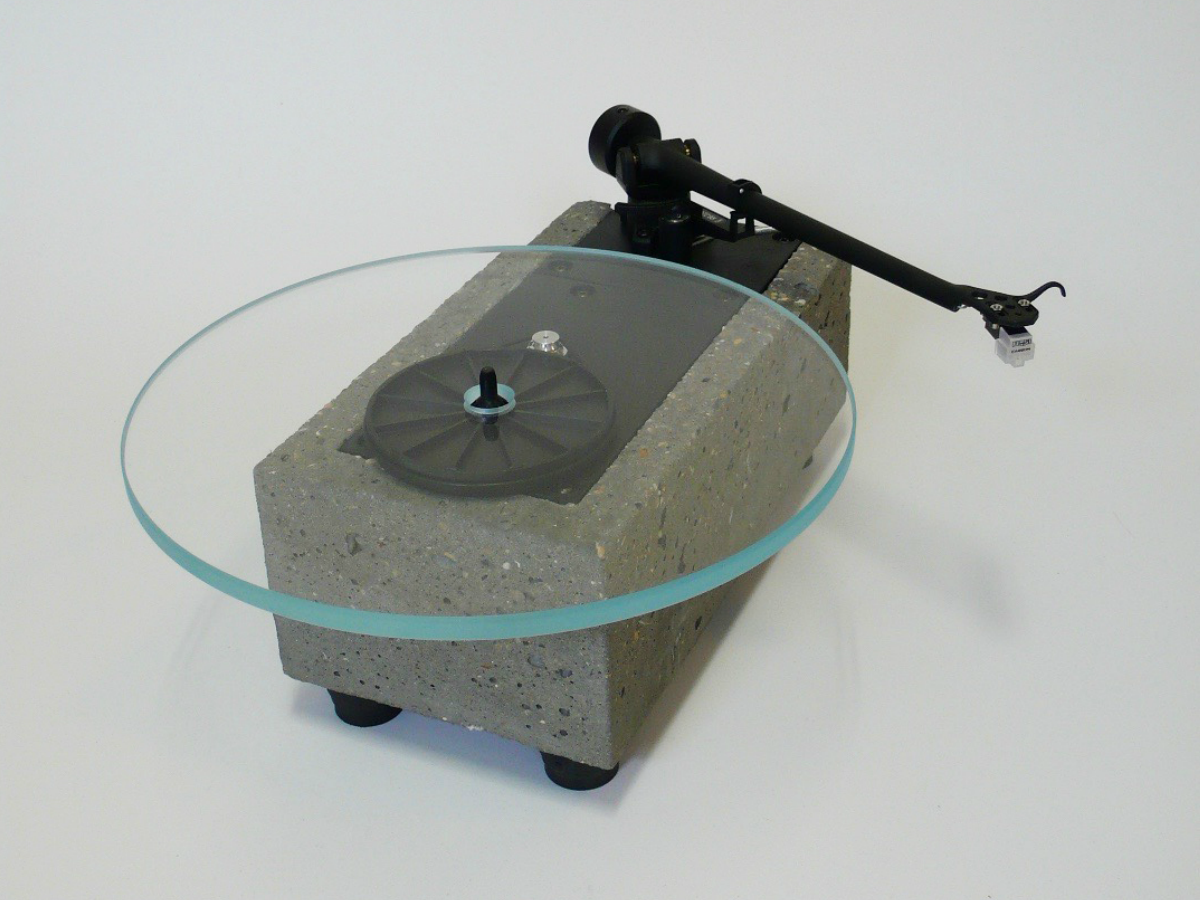 Vibrations are the arch nemesis of records so it's important that your turntable has a nice solid base – and what could be more sturdy than a massive chunk of concrete?
Audiowood normally makes its platter plinths out of, you guessed it, ex-trees but the excellently named El Chunko (US$1100) looks like it began life on a building site. Fortunately, the rest of the components weren't plucked out of a skip. For your money you get a glass platter, plus a Rega-made RB220 arm and carbon cartridge.
Love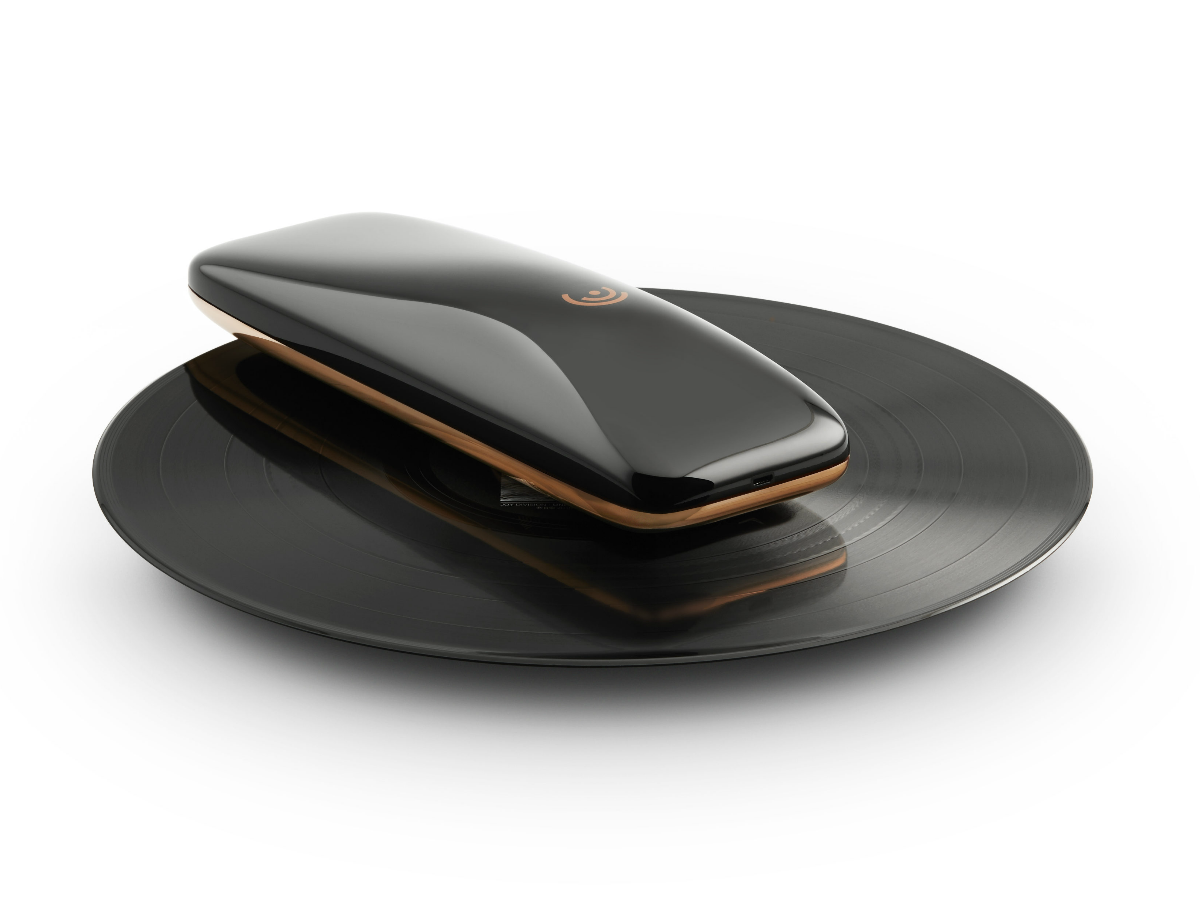 Is a turntable still a turntable if the vinyl never moves? Yves Behar reckons so. He's the designer behind the Love (US$329) – an awkwardly named record player that looks like a futuristic version of one of those crumb brushes you see waiters use to clean the tablecloths in restaurants.
The battery powered player sits on top of the record and spins itself around, using Bluetooth or Wi-Fi to send the songs to a connected device without losing any of the cracks and pops of the format. The accompanying app allows you to change the playback speed, skip songs and adjust the volume.
Mag-Lev Audio ML1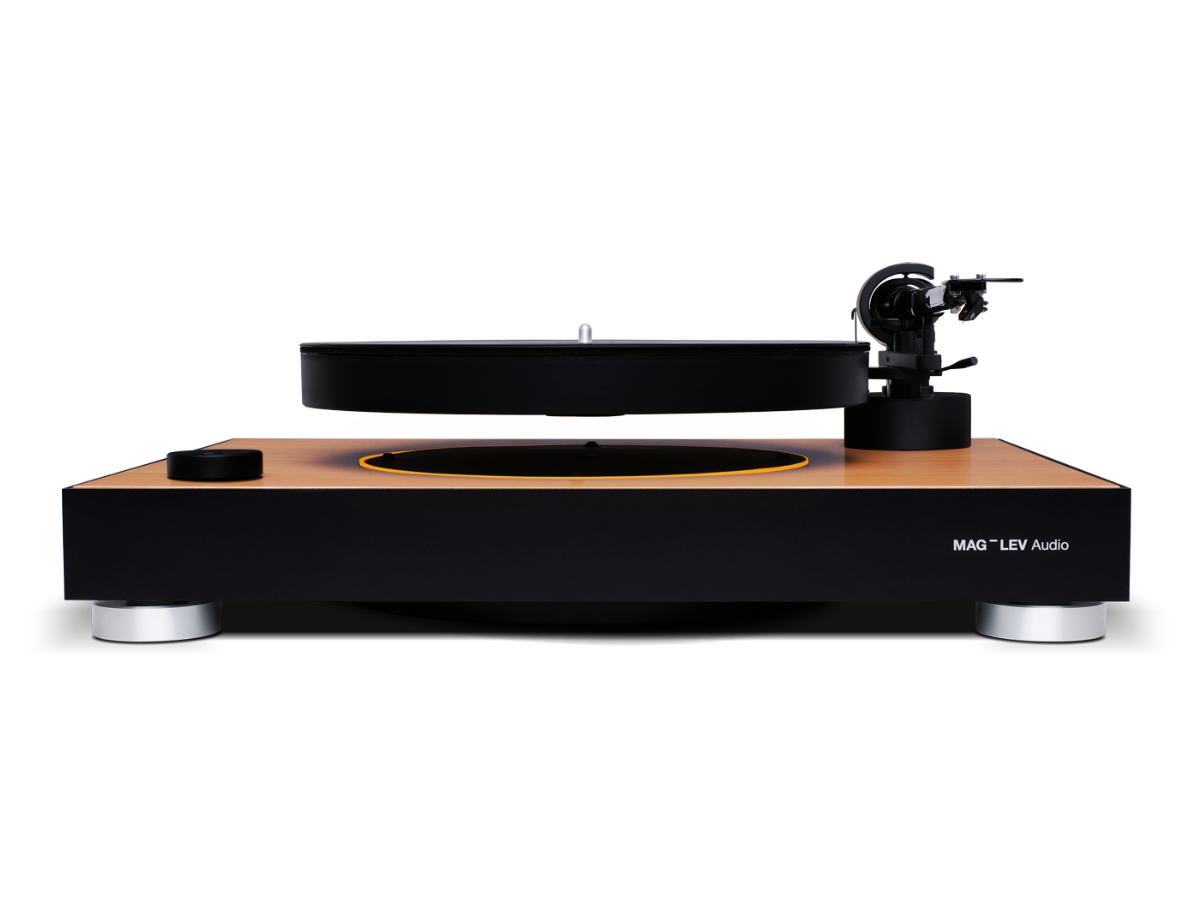 How do you guarantee your turntable can't be upset by vibrations? If you're Mag-Lev Audio you make it levitate.
The ML1 (from £2450), which has a new limited-edition range launching on Record Store Day, has no moving parts inside. Instead, it uses magnets to suspend and spin the platter in mid-air, so the only chance of interference is if you wander too near it while testing out your homemade rail gun.
Scratchophone
It might look like a futuristic djembe drum but the Scratchophone is actually a custom made deck designed for turntablists who can't stand still.
Comprised of a fibreglass drum shell with a direct drive turntable and an anti-skip tonearm fixed on top, it also has power, amplification, a speaker and a mixer all built in, meaning you can strap it on and wander around without missing a beat.
Miniot Wheel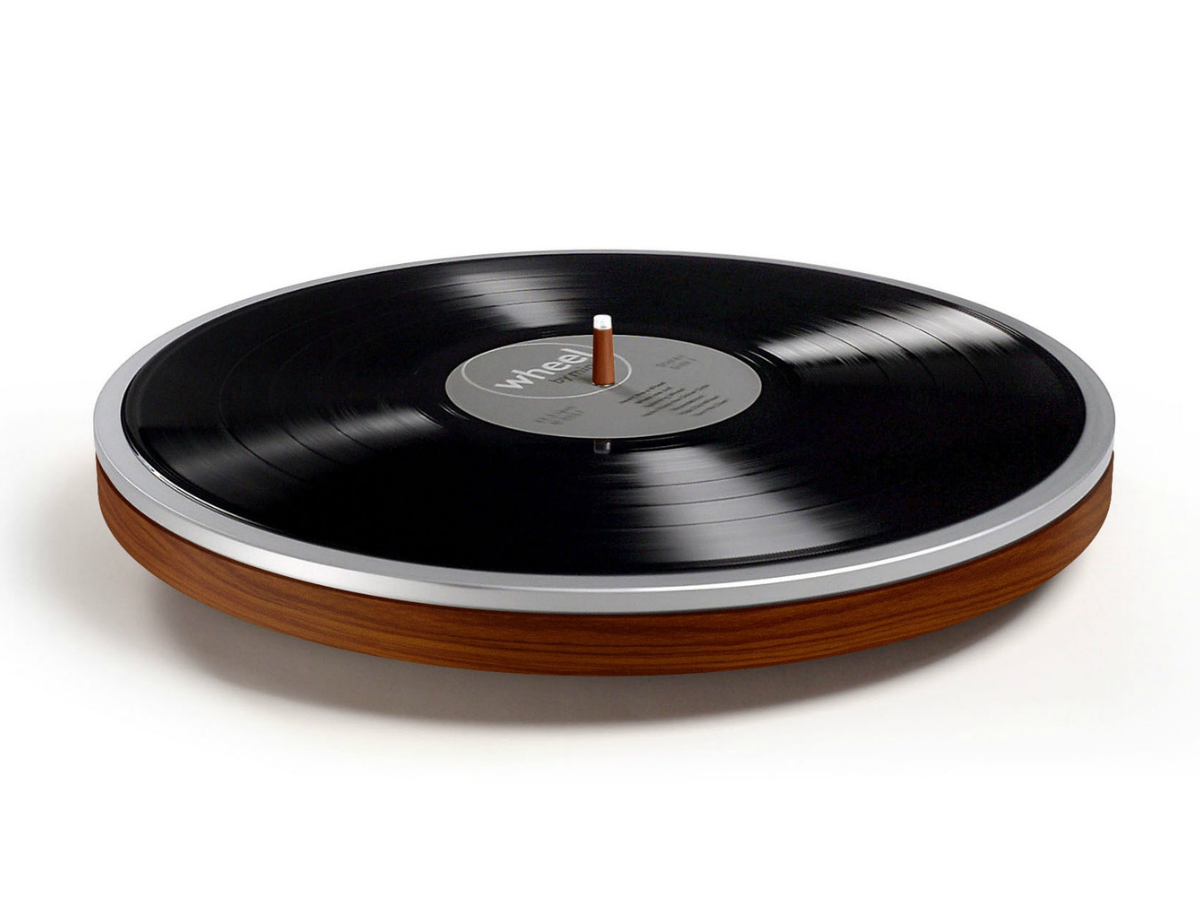 While most turntables have a needle that you place on top to release the music from inside the grooves, Miniot's Wheel (from €650) inverts the whole process.
Place a record on top and the modified Audio-Technica cartridge plays it from underneath, with the spindle in the centre used to turn it on and off, skip tracks and adjust the volume if you have a pair of headphones plugged in. It comes in three finishes and the all-in-one design not only keeps the dust out, it means you can stand it up or hang it on the wall too.
Transrotor Artus FMD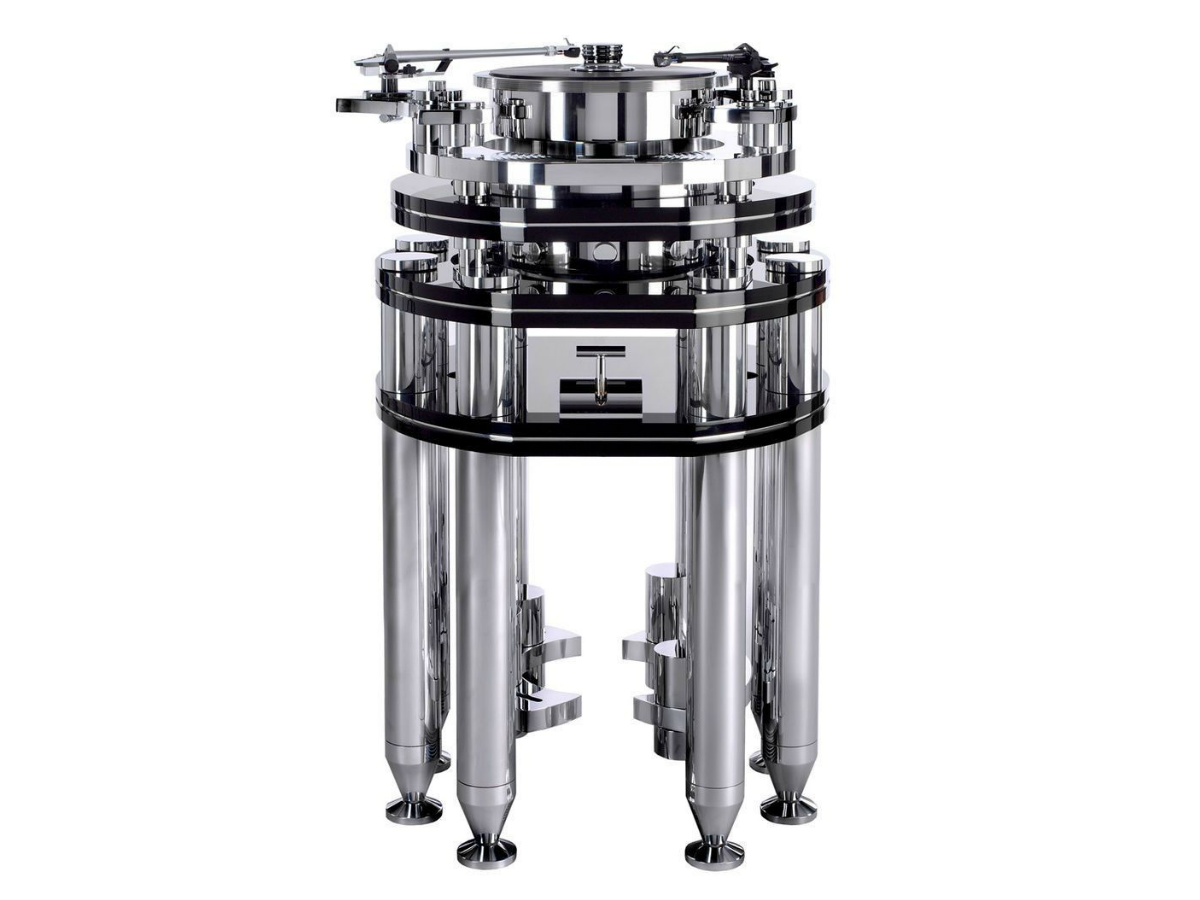 At £105,000, Transrotor's Artus FMD is one of the priciest turntables in the world. In fact, it's over £5000 more expensive than a top-of-the-range Tesla Model S – but will a £98,000 Muskmobile provide a totally flat platter for your vinyl collection?
Made of solid aluminium and acrylic, the 1.2m tall Artus has 'cardanic suspension' which Transrotor claims will eliminate any surface vibration, while the Free Magnet Drive system means there's no physical contact between the platter and the motors. How's that for Ludicrous Mode?