6 things you need to know about the new 10.5in iPad Pro
Size isn't everything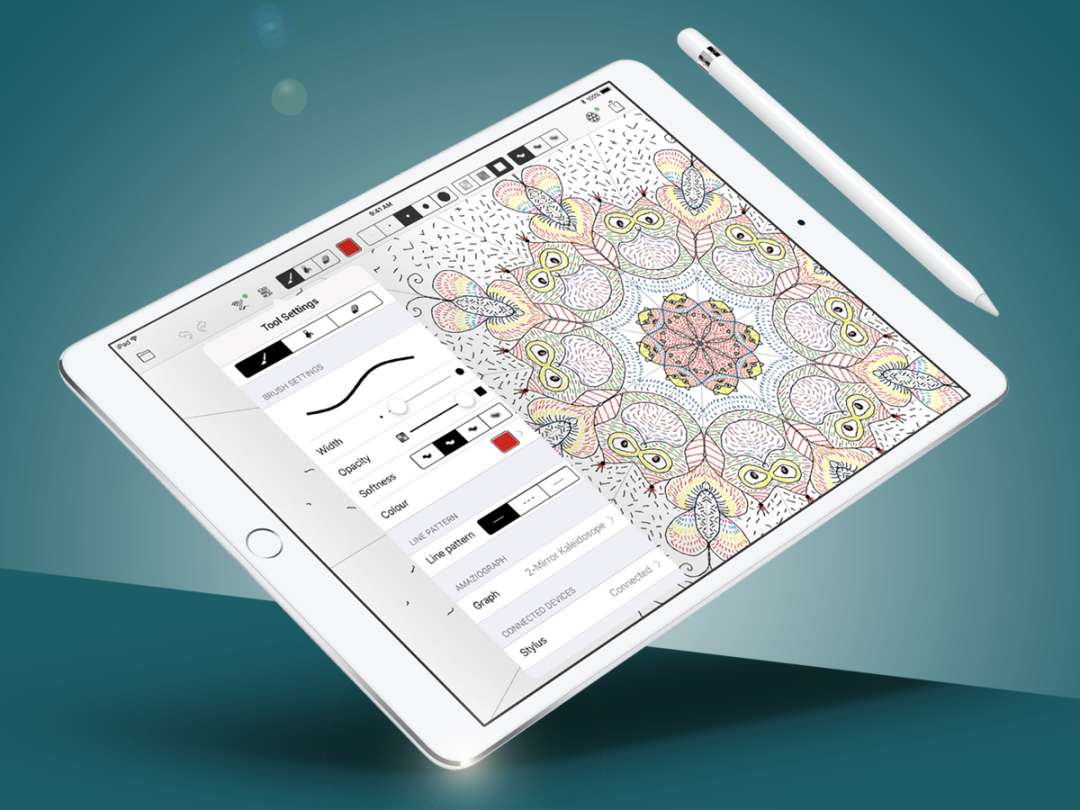 Rumours of a 10-inch iPad Pro have been swirling around for months now, and at WWDC 2017 they materialised in the form of the 10.5in iPad Pro.
Yes, only just over a year after Apple launched the 9.7in iPad Pro, they've killed it off in favour of a slightly bigger 10.5in model. 
Here's what you need to know about Apple's latest tablet.
1) It's a lean, mean screen-y machine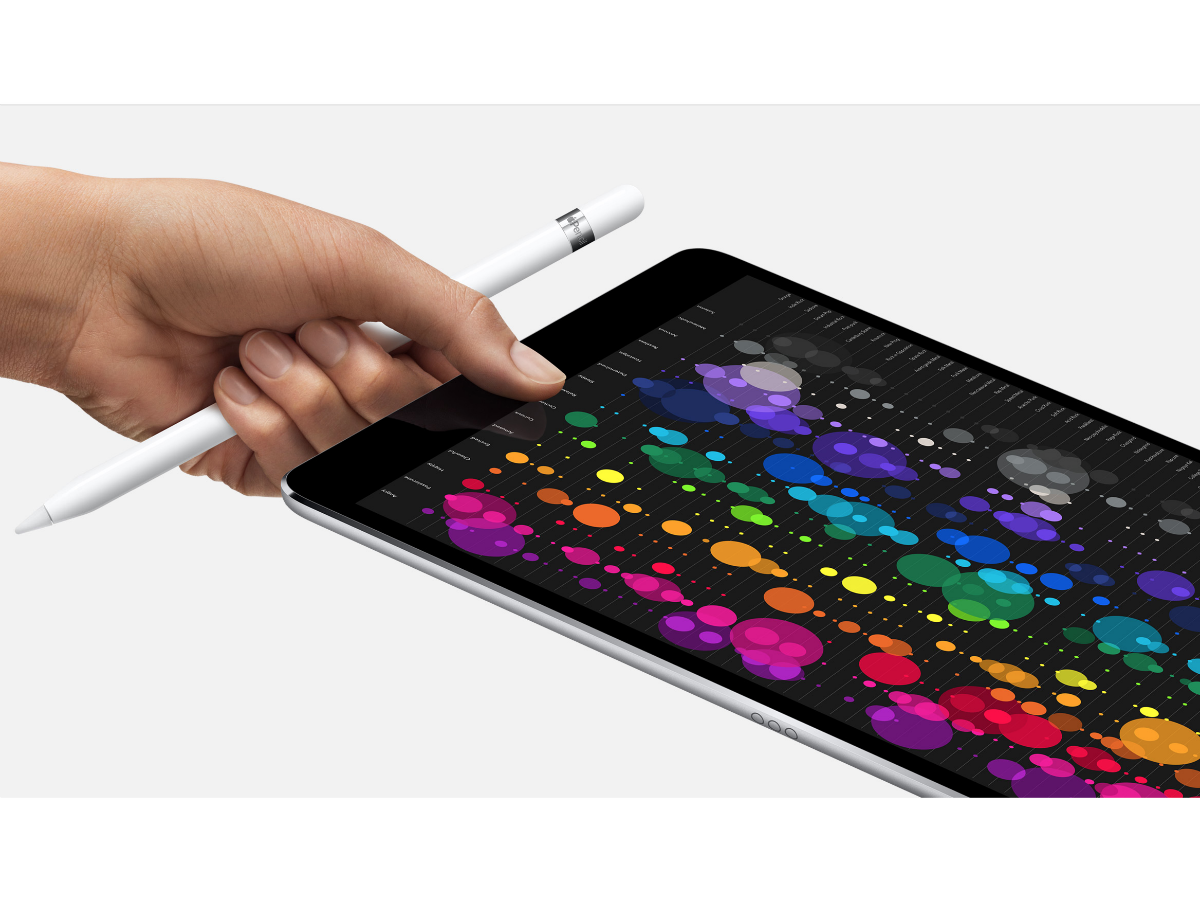 The new iPad Pro is only a teensy bit bigger – and almost exactly the same weight – as the 9.7in model it's replacing, despite having a screen that's 20% larger. How does it achieve that magic? By shaving down the bezels in much the same way as the likes of the Samsung Galaxy S8 have previously done this year. In fact, the bezels have been reduced by a full 40% here over the 9.7in model, which is pretty impressive stuff.
All of that screen estate would mean naught if it wasn't much of a looker, but the new iPad Pro gets a new True Tone display that's 50% brighter than the old one, at 600 nits. You know what that means – popping colours, better visibility in sunlight thanks to low reflectivity, and a better viewing experience overall. That goes a long way considering that the iPad Pro 10.5in is nearly all screen, after all.
2) It's absolutely brimming with power
The 10.5in iPad Pro gets a new A10x Fusion brain, which Apple reckons is more powerful than many current (non-Apple) laptops. The six-core CPU delivers up to 30% faster performance than the previous A9X chip, while the 12-core GPU has had an even bigger 40% bump. All of which should make it the most powerful Apple tablet yet.
It also gets something that Apple is calling ProMotion technology – which gives it better refresh rates of up to 120hz, double that of the usual 60hz, and which means that video playback should be smoother and crisper than ever. It's also intelligent enough to adjust refresh rates as you use it, so that you get better battery life and consistently great display quality.
Nor is that power only evident on the inside: the new iPad Pro supports speedy USB-3.0 transfers and fast-charging for its 10-hour battery. All of those upgrades are also included in the new versions of the iPad Pro 12.9in model.
3) The cameras are better than ever
The iPad Pro now comes with much better eyesight in the form of a 12MP rear camera and a 7MP FaceTime HD camera, similar to that on the iPhone 7. There's even optical image stabilisation so your home videos won't make anyone feel seasick.
Not that you should be taking photos with your iPad, of course. Come on, it looks silly.
4) It'll have loads of new iOS 11 smarts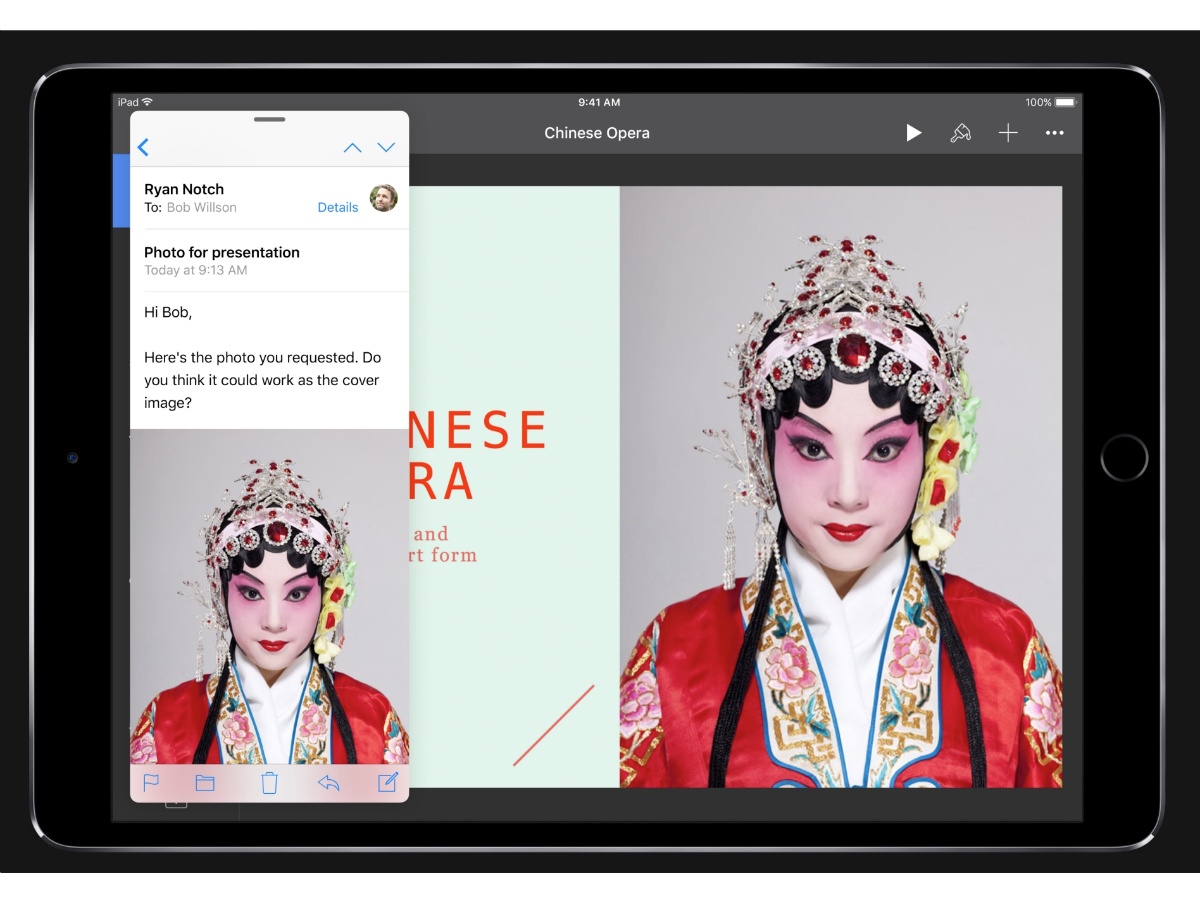 Impressive though the new iPad Pro 10.5 and upgraded iPad Pro 12.9 are, the changes which all iPads will get courtesy of iOS 11 are just as big a deal.
iPads will now be MUCH more like MacBooks, in that they'll get a customisable dock at the bottom of the screen that'll be familiar to macOS users everywhere. Multitasking will also be a joy – you'll be able to pull open apps directly from the dock and snap them in place at the side of the screen. Want to move things around? Just drag and drop. This applies to images, text, and even URLs, with Apple's demo showing images being grabbed from Safari and dropped into Mail and links taken from webpages and dropped on to text docs.
5) It's getting some new friends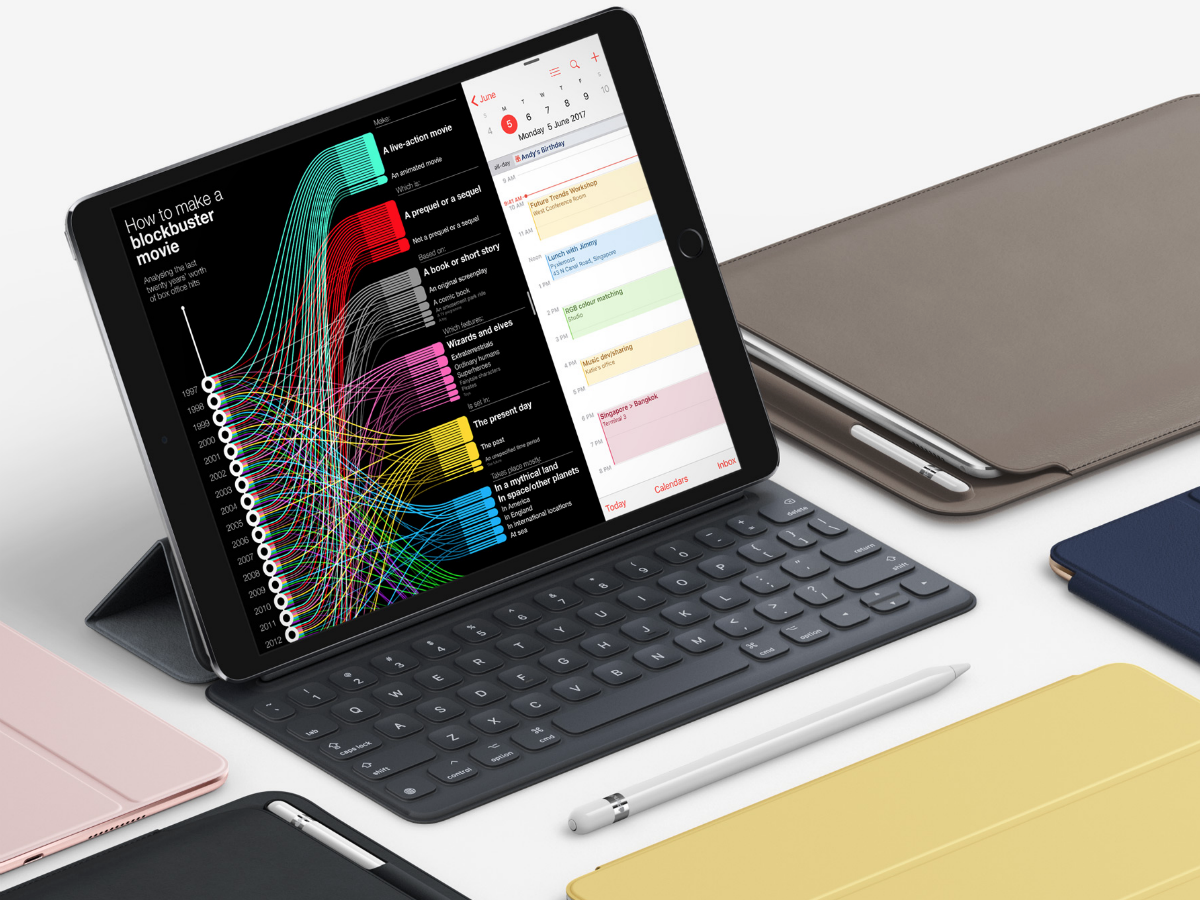 An iPad Pro wouldn't be an iPad Pro without the accompanying Apple Pencil and Smart Keyboard. The new version of the latter is particularly impressive: the increase in screen size from 9.7in to 10.5in means both the Smart Keyboard and onscreen keyboard will now have full-size keys. The keyboard will also support more than 30 languages from launch, including Chinese and Japanese, so no-one gets left out.
There are the usual polyurethane cases in fresh colours and spiffy new leather sleeves with Apple Pencil storage so you don't have to worry about losing it in the depths of your backpack. There's even an Apple Pencil Case to house your precious Pencil alone.
6) It's available now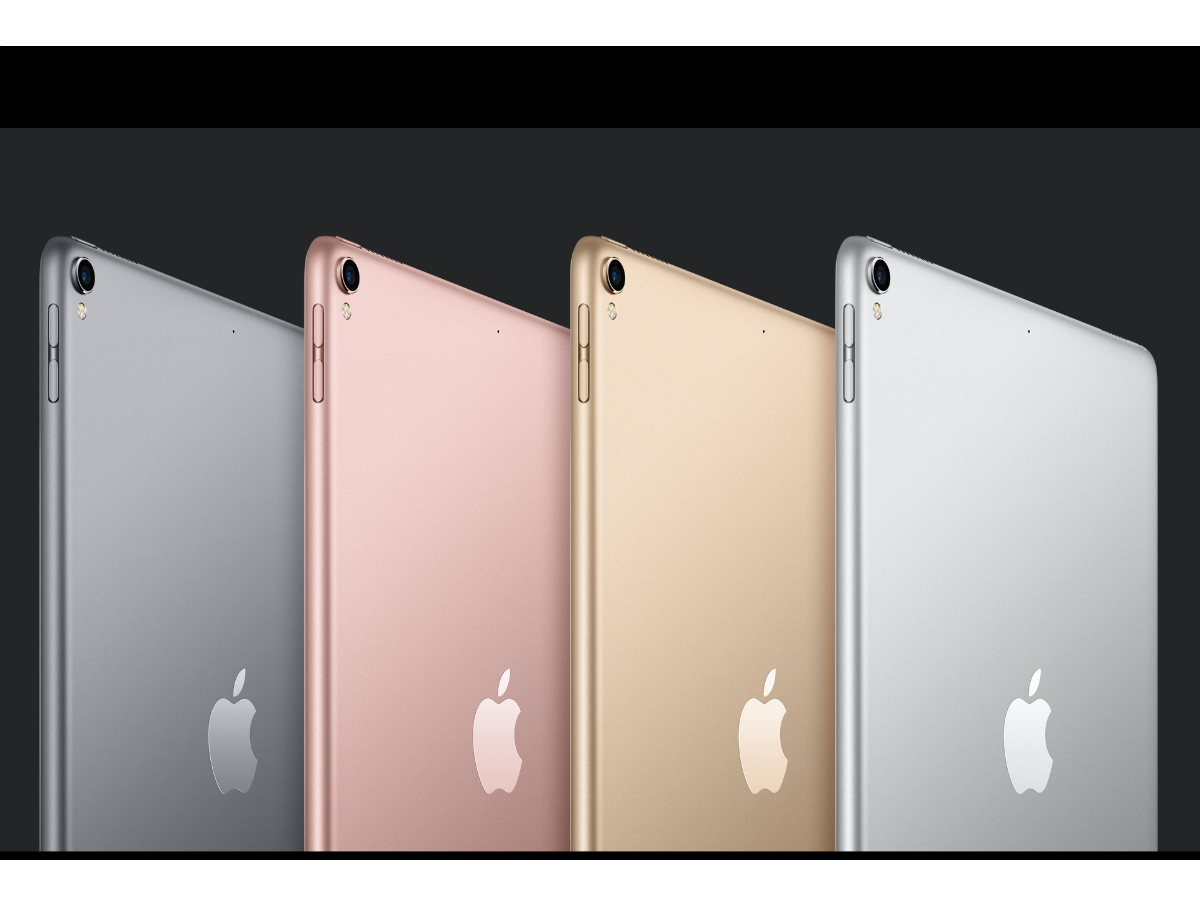 Already decided that you want one? The new 10.5in iPad Pro starts from £619/US$649 and is available to order today from Apple.com in flavours of 64GB, 256GB, and 512GB. The 12.9in variant comes in the same storage sizes and starts from £769/US$799.
Both will start shipping from next week, although when you get one will depend on where you are in the world. We'll have a review just as soon as we can.
Buy the Apple iPad Pro 10.5in & 12.9in from Apple (UK) | Apple (USA)