6 things you need to know about the Apple TV 4K
Apple's telly box gets the revamp it needed – and the price tag it didn't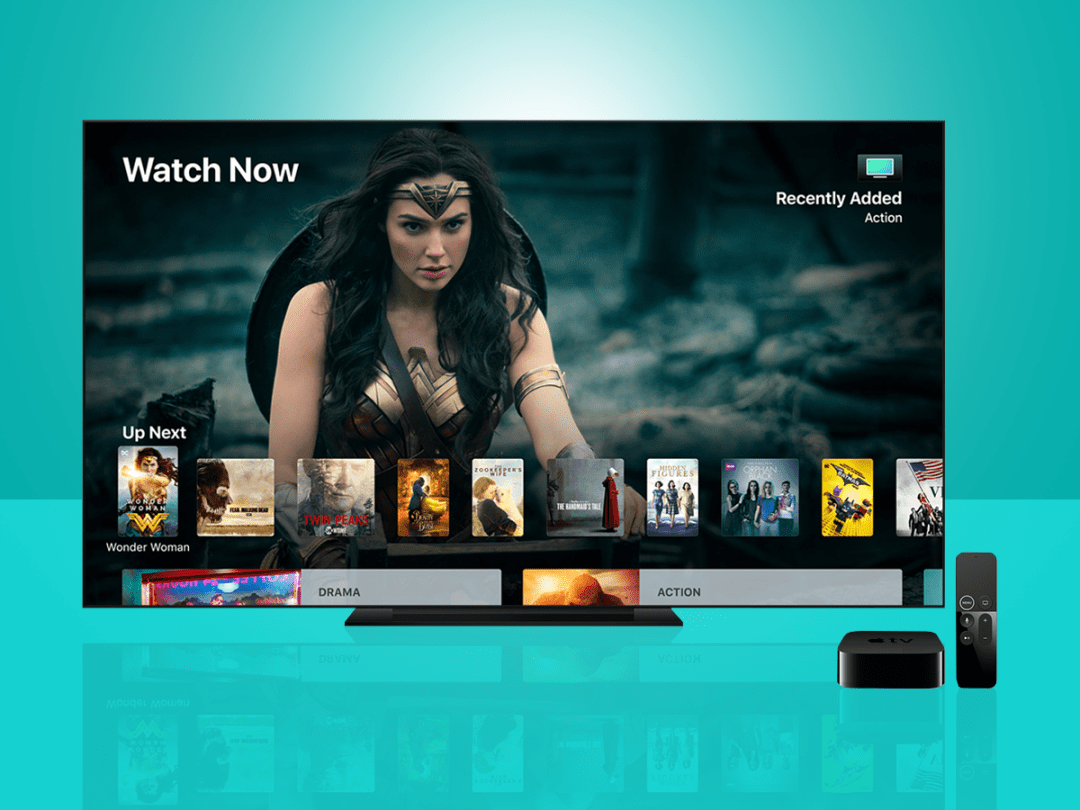 Unlike the spiffy new iPhone X, Apple's little black telly box looks identical to its predecessor.
But it's what's on the inside that counts. And in this case, Apple's banking on a combination of powerful new hardware, tvOS smarts, and swanky new 4K movies.
It's got 4K and HDR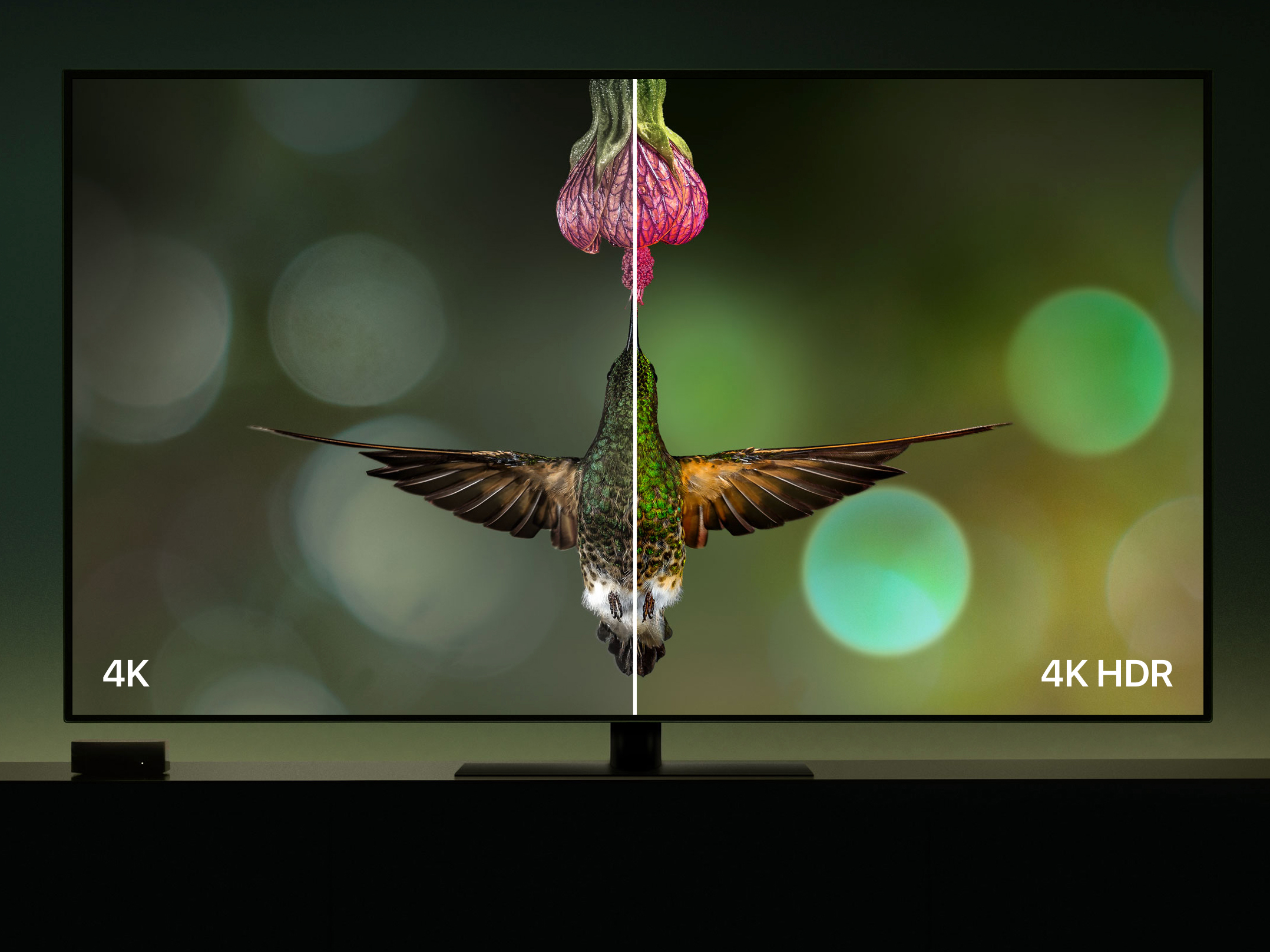 In the least surprising announcement after "hey, we're releasing new iPhones", it was revealed the new Apple TV supports 4K. Apple also noted that "resolution isn't everything" and attempted to school everyone on the box's HDR smarts (it supports Dolby Vision and HDR10), which see the box leapfrog Amazon's.
Powering this is the A10X – the chip that usually lurks inside the iPad Pro. That's quite a jump from the Apple TV being a headless lowish-end iPhone, and bodes well for gaming – as well as telly with more pixels than your eyes know what to do with.
The TV app's coming to the UK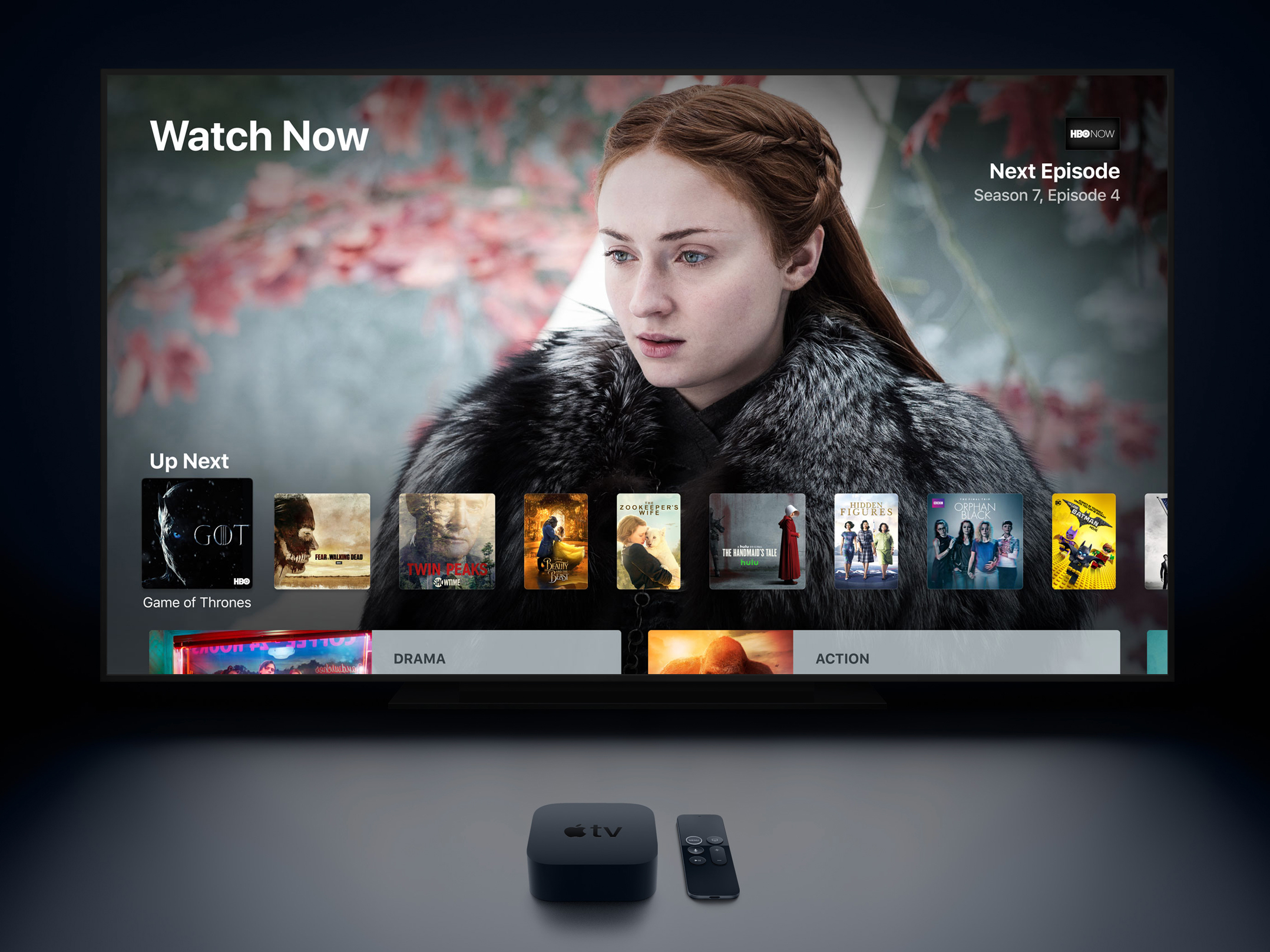 Yes, the TV app that Apple made such a fuss over a while back – the app that gives you a single entry point to all your telly – is coming to the UK. Eventually.
Australians and Canadians get it within the next couple of weeks. The UK, France, Germany, Sweden and Norway have to wait until "later this year". Hopefully, Apple can use an extra big bag of sweets to bribe broadcasters to integrate their shows in the meantime. If not, the slide Apple showed included only ITV and Channel 5 from the UK. Grim.
It's a little bit sporty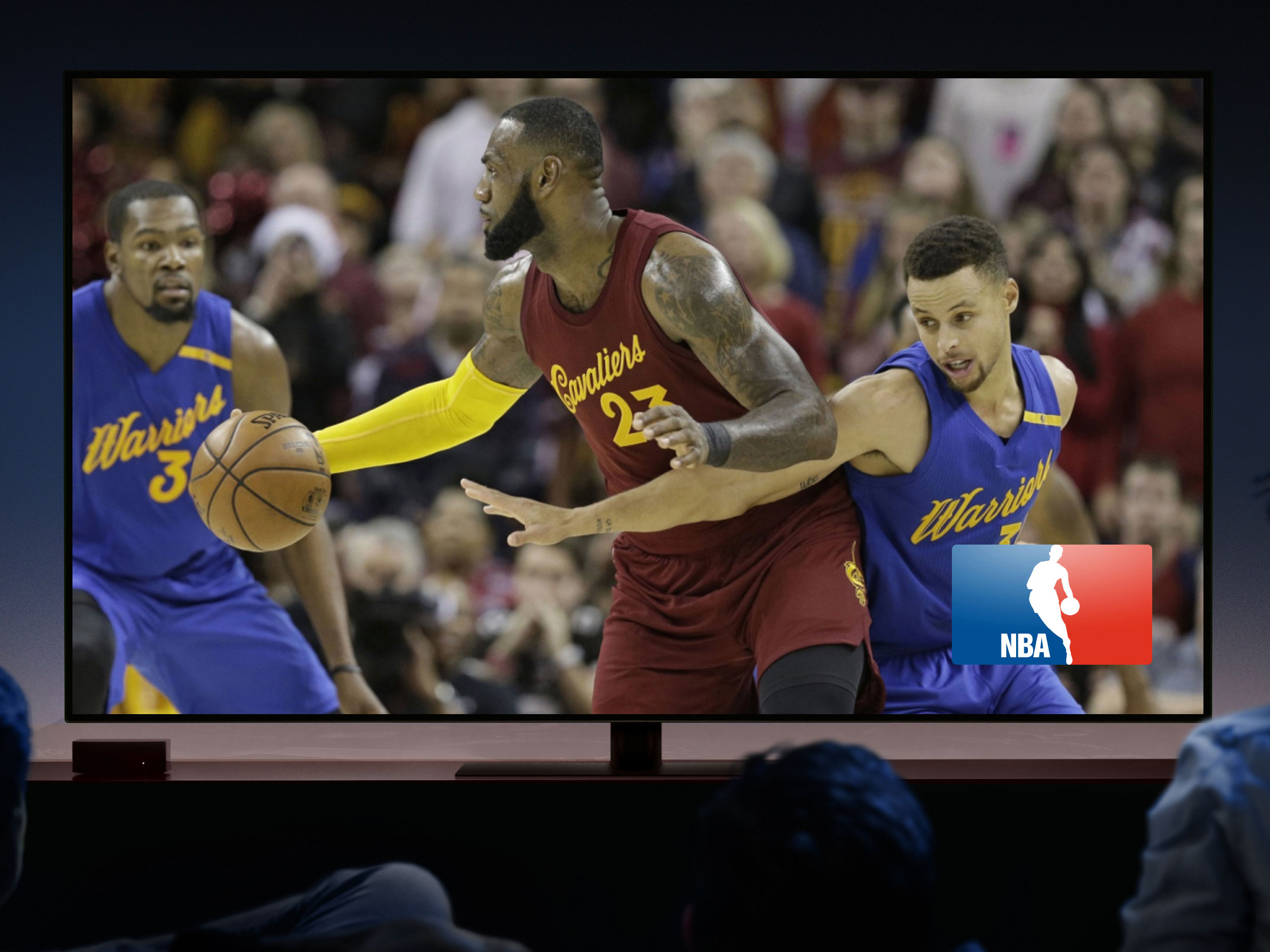 If you like watching sportsball, dunk-o-ball and hittystick, you're going to be glued to your Apple TV – at least if you live in the USA. There, the TV app will get a dedicated Sports tab, and point you at games featuring your favourite teams.
If a bunch of games are showing, you can browse them, checking out how long's left, and the current scores. It's ideal when you fancy watching the last five minutes of your rivals getting a drubbing – but probably not so much when your team's on the receiving end of a kicking.
Your movies will be upgraded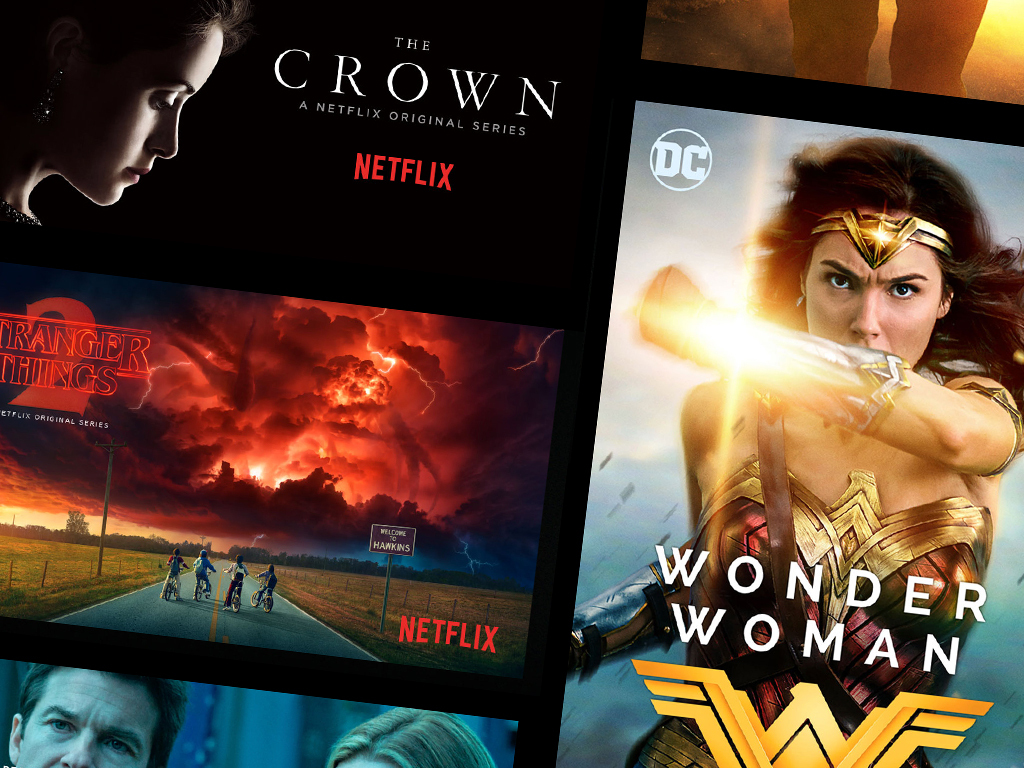 Unsurprisingly, Apple's been working with Hollywood studios, to bring a slew of major 4K flicks to the iTunes Store. Rumours suggested studios were holding out for massive price rises. If they were, they certainly didn't get it.
It turns out 4K films on iTunes won't cost any more than HD releases. And in a rather nice gesture from Apple, any existing HD movies you own will be upgraded to 4K HDR at no additional charge. Take that, 'keep buying the same thing over and over in a slightly higher quality each time' advocates!
It wants to be your Apple hub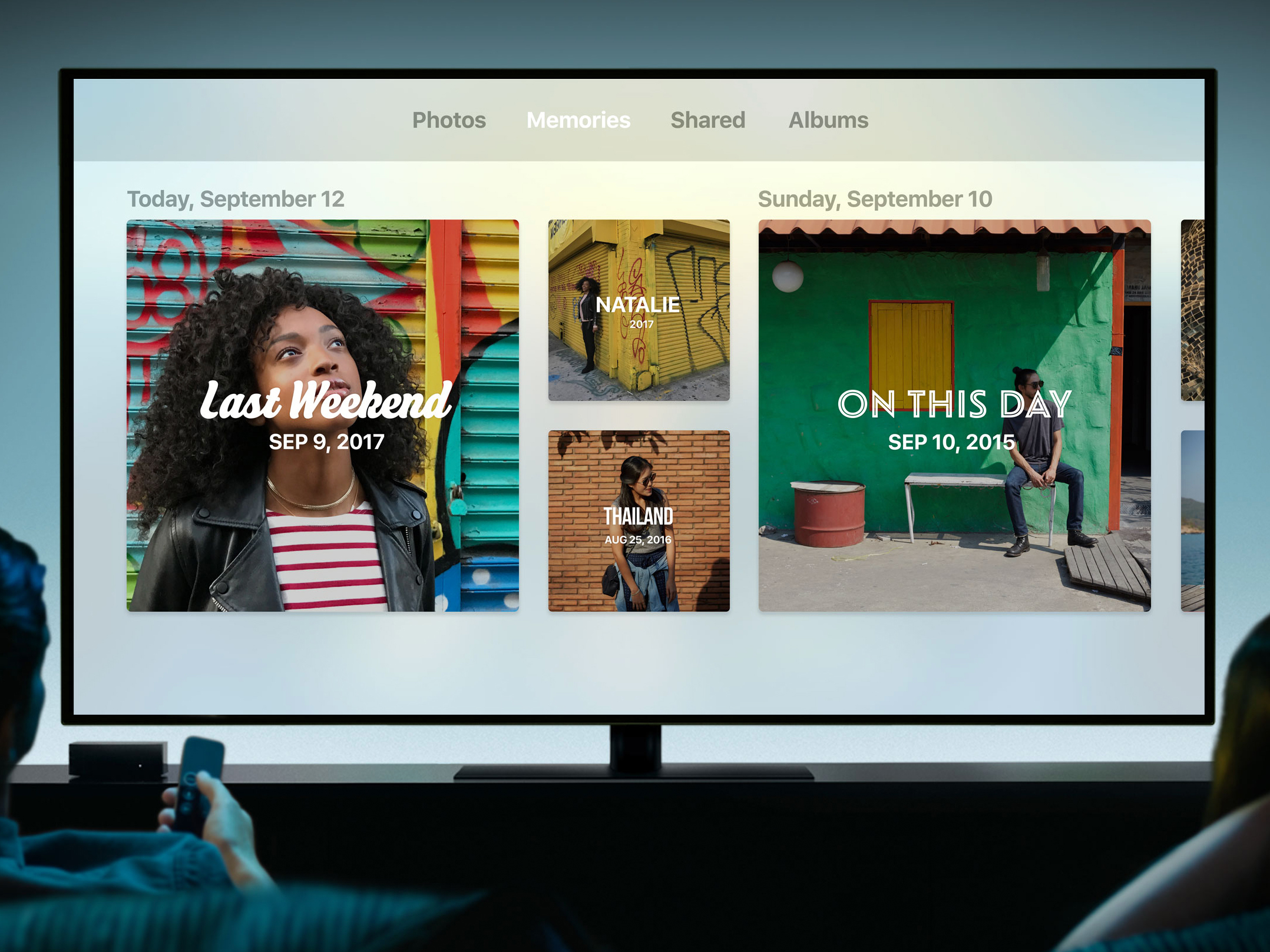 During the keynote, Apple exec Eddy Cue was keen to point out perhaps the Apple TV's biggest differentiator – its ability to be the hub of your Apple universe. If you own a PC, head-bob to Spotify, and rock an Android phone, Apple TV's an odd choice. But if you're surrounded by iOS, macOS and watchOS devices, it's a better bet.
With the new box, you can fling 4K Photos 'memories' at your telly, listen to 40 million songs in Apple Music, and menacingly flick the lights on and off on your HomeKit-connected lamps when you're miles from home and want to scare the cat.
It's not cheap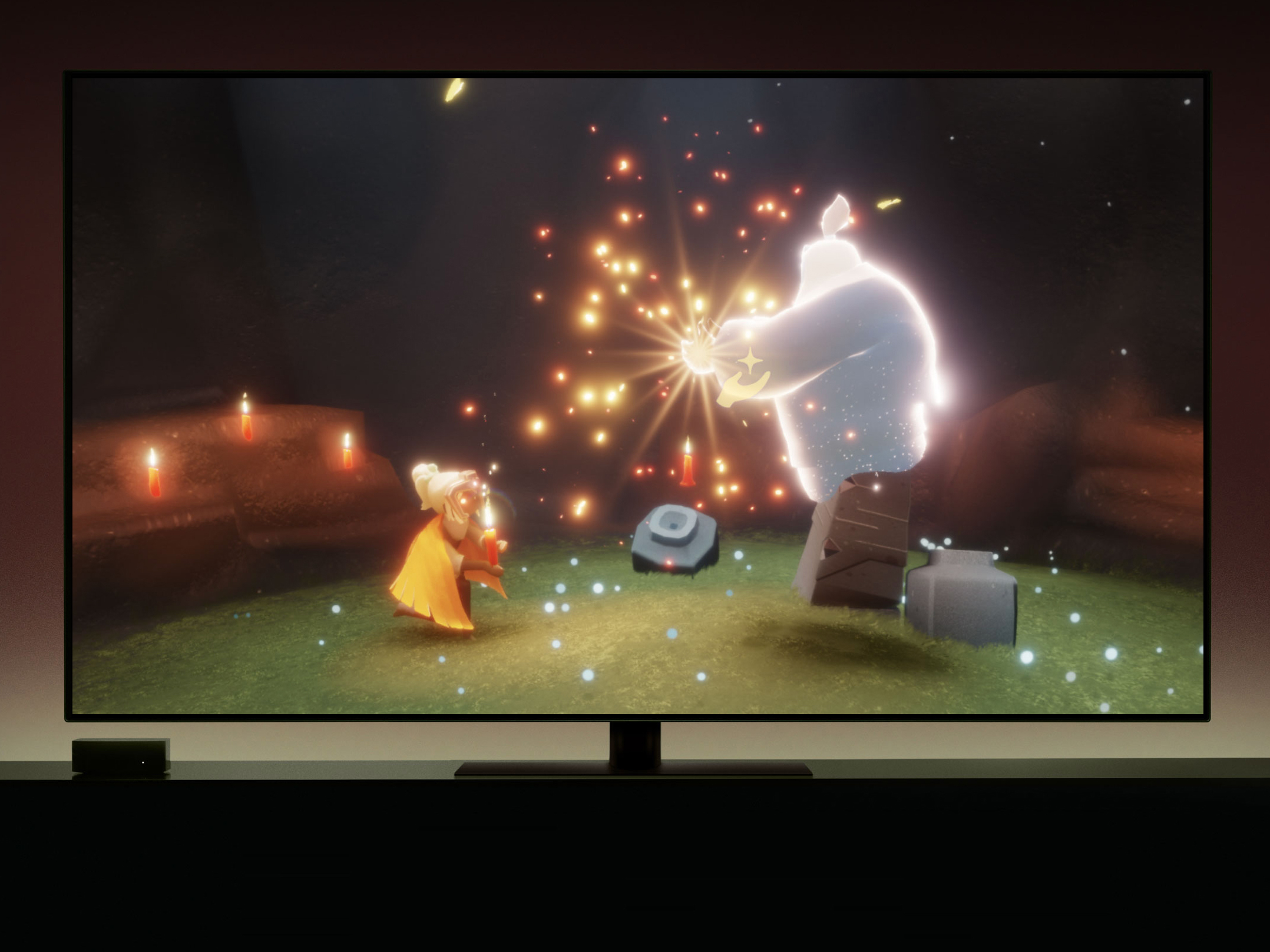 We were hoping the new Apple TV would get a price cut. Instead, the 32 GB original's gone up another ten quid (when it was already a tenner more than its launch price). But the new model costs a cool £179 for 32 GB, and £199 for 64 GB.
In a world of 4K Fire TVs that cost less than half that – and with a new HDR model rumoured to be imminent – you wonder how many will clamour for an Apple TV pre-order button. If you just yelled "ME!" at an annoyingly loud volume, good news: you'll only have to wait until the 15th.