6 of the best 5G phones you can buy today
Thinking about joining the 5G revolution? Then you'll need to pick up one of these phones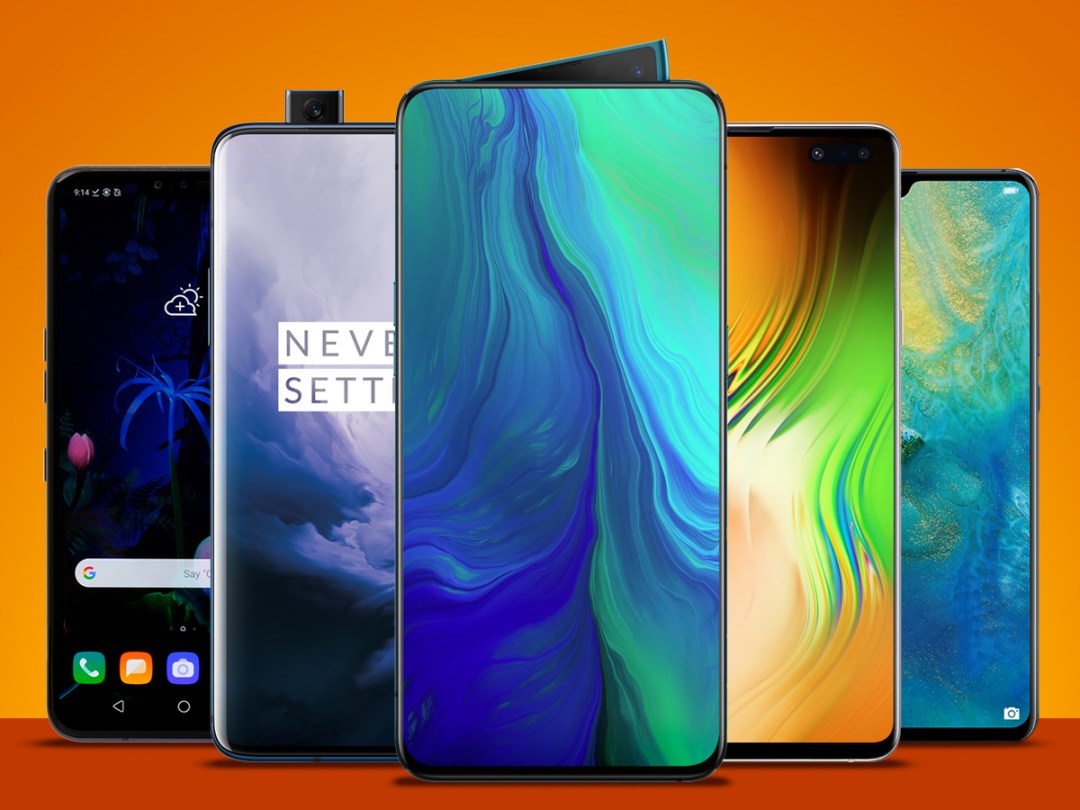 Thursday 30 May was a pretty momentous day for British radio waves. Why? It was the day 5G was switched on. What do you mean you didn't notice?
The fact is, you'd have no reason to unless you've got a 5G phone. The air doesn't fizz with the feeling of faster download speeds and higher network capacity.
But if you're in the market for one there are a couple of things to keep in mind. Firstly, you need to be living somewhere with 5G coverage or you might as well opt for a cheaper 4G phone and tariff. The networks are pretty sparse right now but will only get better, it might just take a while.
You'll also need to sign up for a 5G contract at the same time. That might seem obvious but none of the 5G-capable phones we've tried are available SIM-free at the moment, and some are only available on certain networks.
Got that? If you still want to take the plunge, here's our pick of the 5G phones you can buy right now.
Samsung Galaxy S10 5G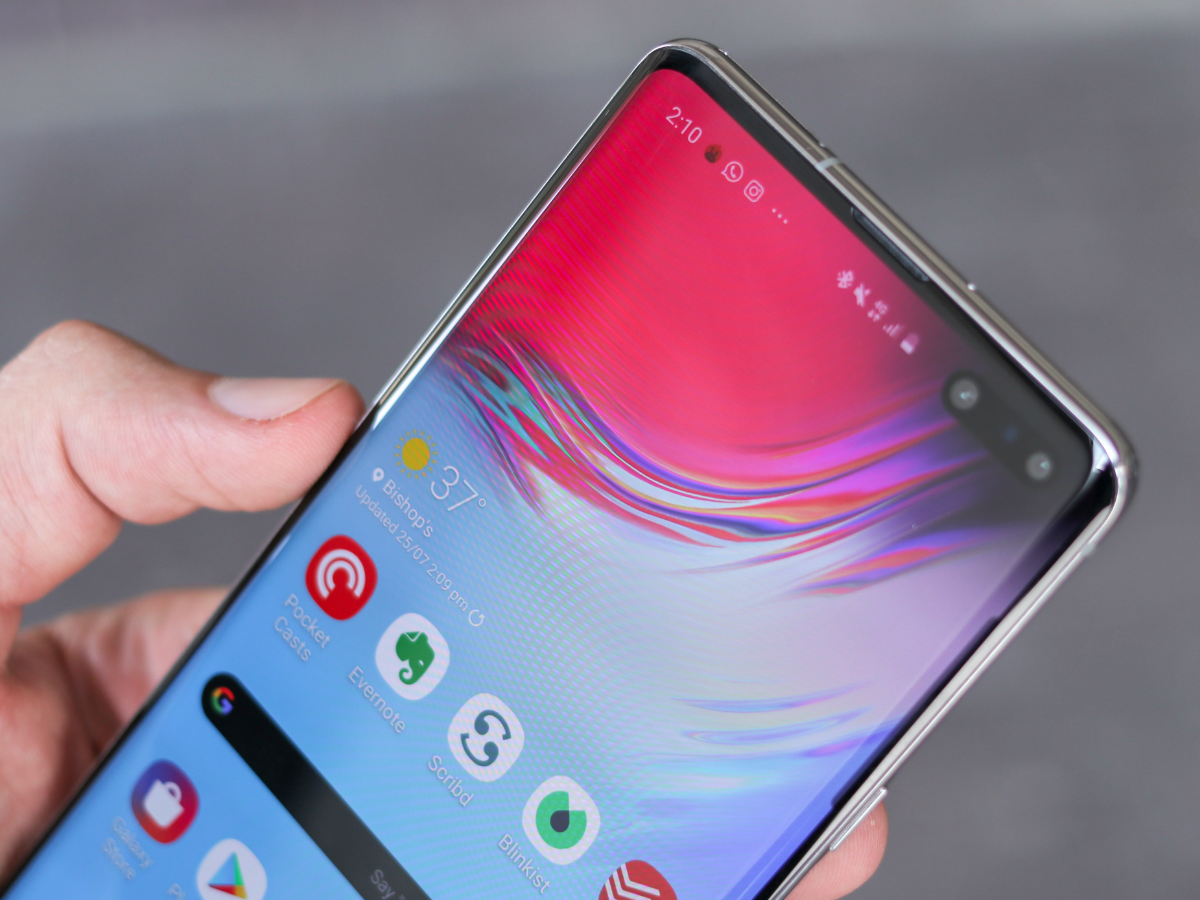 Even without 5G onboard there are countless reasons to recommend Samsung's Galaxy S10. If you're looking for something to make the most of your network's extra speed, the 5G version is a no-brainer.
With its 6.7in screen, the 5G version is even bigger than the S10+, but its combination of curved Gorilla Glass, polished metal and 89.4% screen-to-body ratio make it surprisingly sleek – although you might want to try before you buy if your pockets lack depth. It's worth it for that 500ppi Super AMOLED display though, even if the punch-hole selfie camera takes a bit of getting used to.
The S10 5G comes with six cameras and a combined 50MP+ in total. Both front and rear snapper modules have Time of Flight (ToF) sensors, meaning you get background-blurring skills like no other – and it now works on videos too. All those cameras and various shooting modes give you an imaging Swiss Army Knife that captures everything from gigs to portrait shots beautifully. The new night mode is particularly effective, if not quite as impressive as the Pixel 3 or Huawei P30 Pro.
Underneath that colourful chassis there's an eight-core Exynos 9820 CPU with 8GB RAM, which isn't as capable as some of it Snapdragon-powered compatriots, but it's still plenty of grunt for top-tier 3D gaming. You also get 256GB of storage, wireless charging (with reverse capabilities) and a headphone port.
The S10 5G can get hot under the collar, and its 4500mAh battery won't last for more than a day, but with its stellar camera and the best-looking screen we've ever seen, this is the 5G phone to beat.
Stuff says ★★★★★
With sensational snaps, future-proofed internals and a stunning screen for streaming video, cutting-edge everything never looked so good
OnePlus 7 Pro 5G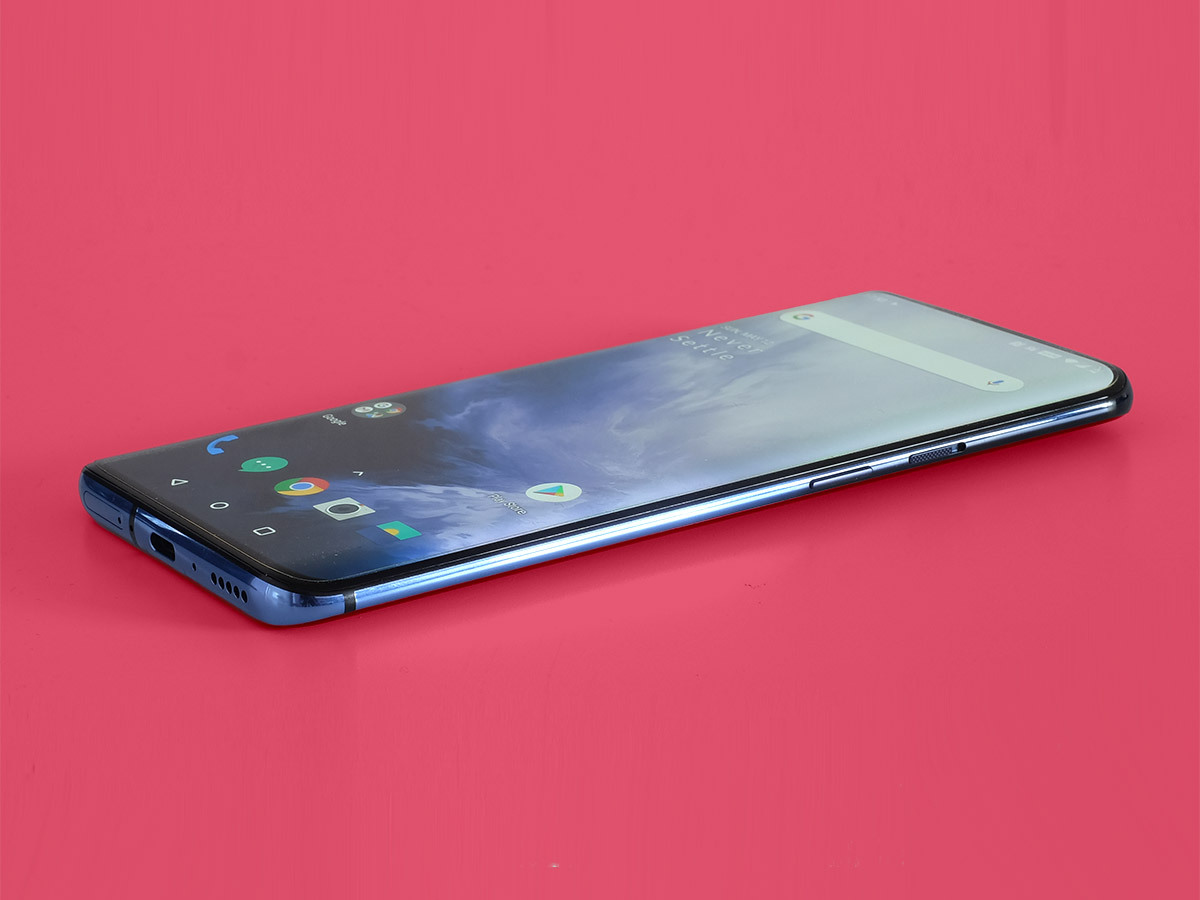 Put the OnePlus 7 Pro next to its 5G equivalent on EE and you'd need X-ray specs to tell them apart. Apart from the extra gubbins needed for the 5G network and a rejigged NFC antenna, the two models are identical, with Snapdragon 855 processors, 4000mAh batteries and 256GB of onboard storage.
While OnePlus's phones might not be quite as affordable as they once were, they don't lack for the fancy features that allow them to go toe-to-toe with flagships from Samsung, Apple et al anymore.
The 7 Pro 5G's notchless screen is only possible thanks to the pop-up selfie camera. It's a touch gimmicky, and the rear snappers will get far more use, but it allows the 6.67in display to really shine – it just feels that bit more cinematic and the 90Hz refresh rate means things scroll more smoothly. Combined with OnePlus's no-fuss, Android-based Oxygen OS and the Snapdragon 855 CPU, it also makes the phone feel even faster.
Battery life isn't quite top of the class but it has the curves and swoops that any self-respecting high-end Android phone should have in 2019, plus it comes in a lovely new Nebula Blue coat that reacts to light.
The uninterrupted QHD+ AMOLED also shows off the fantastic dynamic range, natural colour and a high-contrast look of the pictures captured by the trio of rear cameras, although they can't quite match up to the results offered by Huawei's P30 Pro. Try getting a 5G signal on one of those though.
Stuff says ★★★★★
OnePlus makes an ultra-high-end phone the OnePlus way – and it's even better when you add 5G
LG V50 ThinQ 5G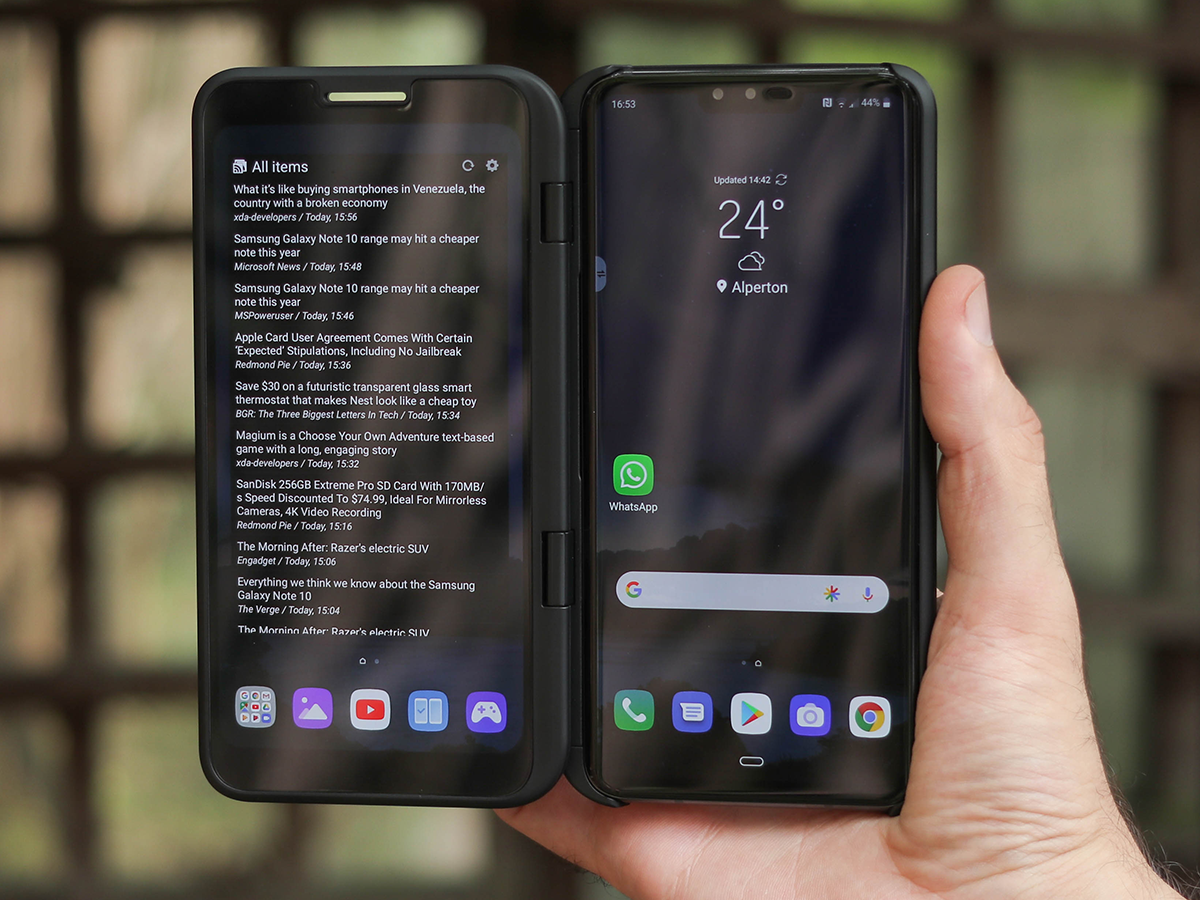 5G isn't the only thing that sets LG's V50 ThinQ apart from a lot of its rivals.
When bought on EE in the UK, the V50 5G comes with a Dual Screen accessory that adds a second display in the form of a folio case with a 6.2in OLED on the inside. It makes multitasking much more effective, although there are idiosyncrasies that you'll have to get to grips with. Fortunately it draws power from the V50's 4000mAh battery, so doesn't need charging separately.
Its main display is a 6.4in QHD+ job – identical to the one on the V40. That's no bad thing because its inky blacks and punchy colours make everything look fantastic, even if the notch is a bit on the big side. That's not its only retro feature either. The fingerprint sensor is on the back and it still comes with a lesser-spotted headphone port, although with the Quad DAC onboard you can certainly make the most of it.
All three of its rear cameras are stowed beneath the curved glass, and while there are plenty of shooting modes for the wide (12MP, f/1.5, OIS), ultrawide (16MP, f/1.9) and telephoto (2x zoom, 12MP, f/2.4, OIS) lenses, the images won't worry the best in class. The Dual Screen case does double as a rudimentary tripod though.
With a Snapdragon 855 processor and 6GB of RAM onboard, the V50 handles pretty much anything you throw at it, and it certainly comes in handy if you're running both screens.
There are probably good reasons to buy every other phone on this list over the V50, but for geek value alone it certainly has a place in the line-up, and is easily LG's best phone to date.
Stuff says ★★★★☆
A fun, gadget lover's 5G phone, the LG V50 ThinQ 5G won't be for everyone, but still checks a lot of boxes
Oppo Reno 5G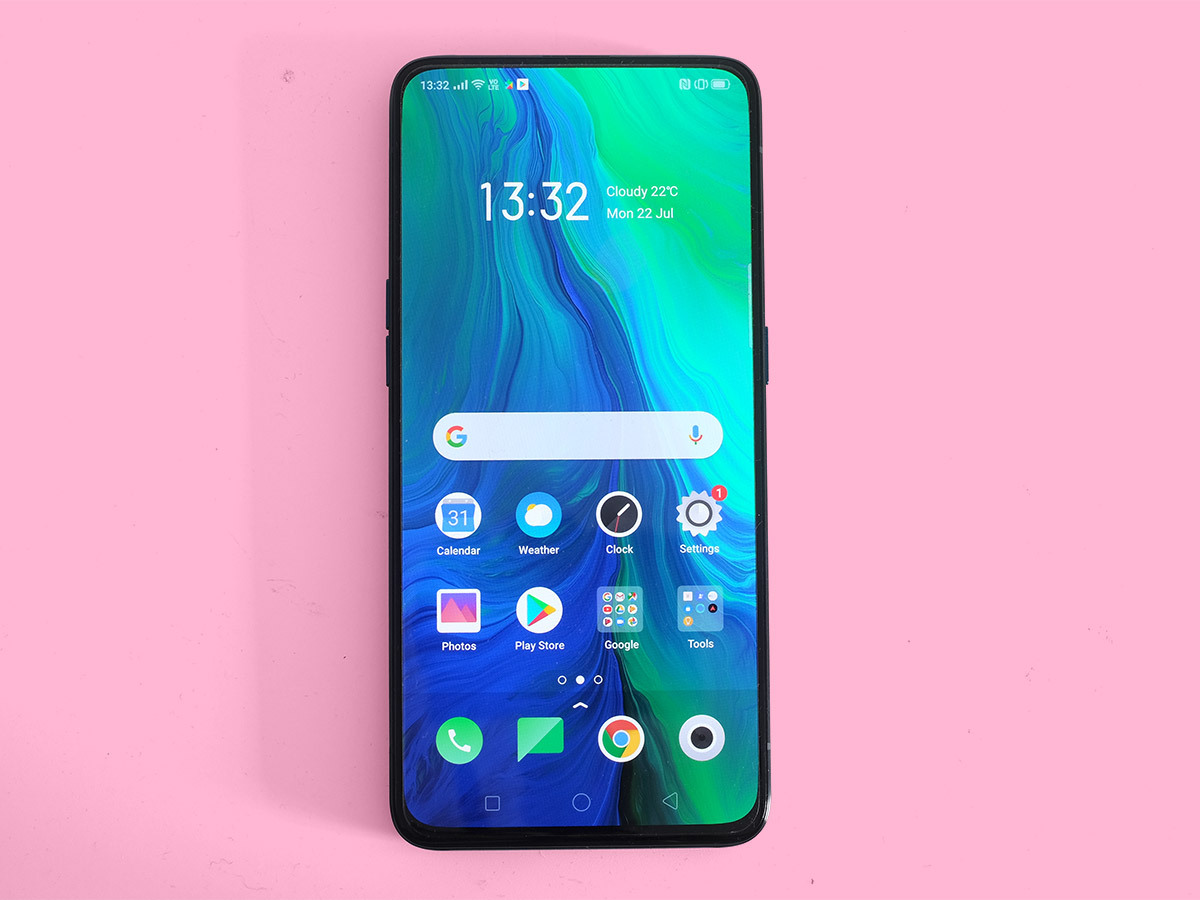 Oppo isn't a household name here like it is in Delhi, but with the kind of eye-catching camera tech you get on the EE exclusive Reno 5G, that could soon change.
The one you'll notice first pops up on a motorised wedge every time you take a selfie or use face unlock (although the in-screen fingerprint reader is so speedy we'd recommend using that instead), which means the Reno 5G's 6.65in, 19.5:9 AMOLED display is a bold, colourful notch-free zone. It does, however, mean it's not waterproof.
On its matt glass back is a "normal" 48MP camera, a 5x optical zoomer and an 8MP ultra-wide, with a button that lets you shoot 6x- and 10x-zoomed images. Quality isn't quite up there with Huawei's P30 Pro but the 6x zoom lets you capture scenes other phones won't, although it doesn't work with video.
It runs Oppo's own Color OS over Android 9, and once you've removed the annoying pre-installed apps, the Snapdragon 855 processor runs things well, with a 4065mAh battery that'll last nearly two days, although there's no wireless charging. You won't find a headphone port either but it does come with 256GB of storage as standard.
If you didn't need 5G, we'd probably point you towards the cheaper Reno 10X Zoom instead, which is largely the same just without the new antenna, but this is a list of next-gen blowers and the Reno 5G is still one of the more affordable ones in the first wave. It's still pretty pricey but in a world of £1200 smartphones everything's relative, isn't it?
Stuff says ★★★★☆
A great choice if you're gagging for a 5G phone
Xiaomi Mi Mix 3 5G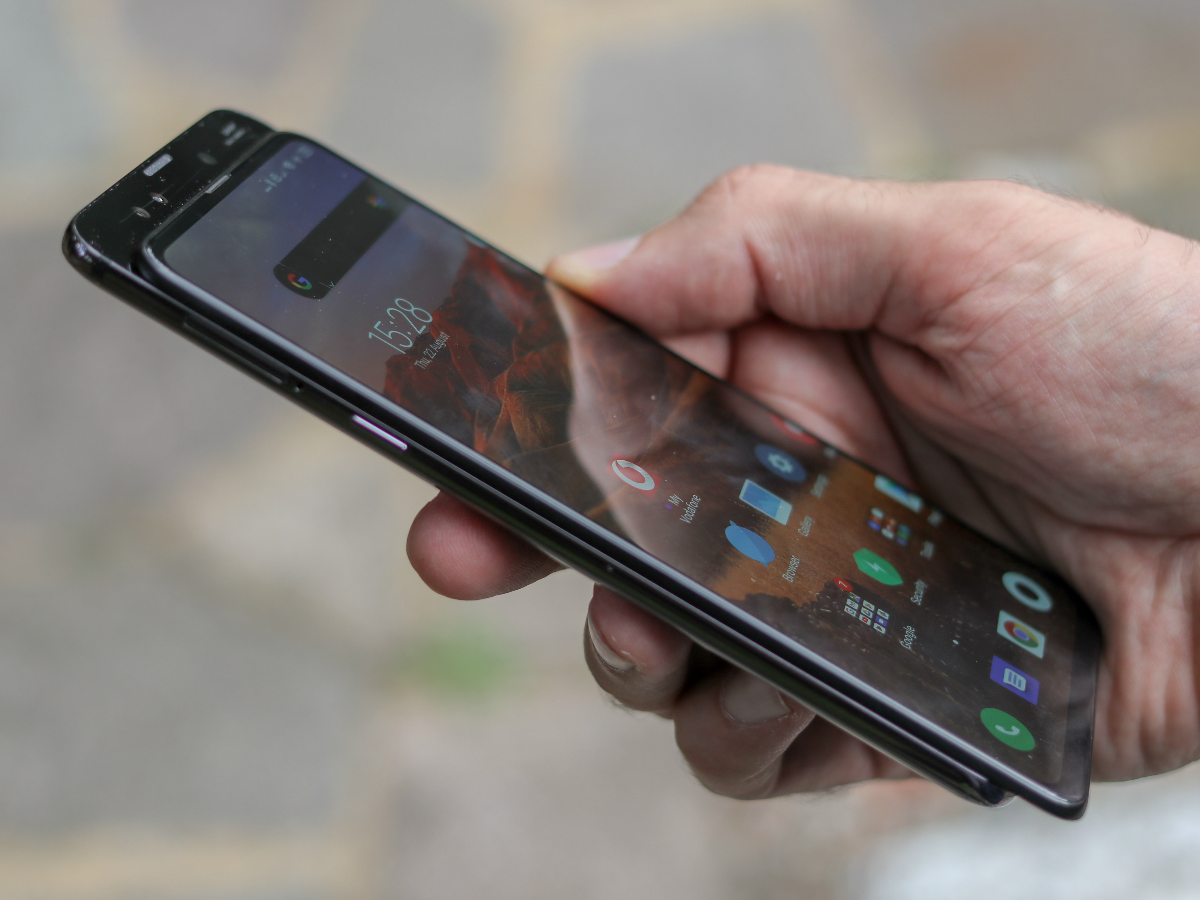 Like the OnePlus 7 Pro 5G and Oppo's Reno 5G, from the outside the Xiaomi Mi Mix 3 5G is a carbon copy of its 4G counterpart.
Internally there are a couple of minor changes. Apart from the addition of a 5G antenna (it's exclusive to Vodafone in the UK), it also gets a beefier 3800mAh battery, which will easily get you through a busy day, but loses wireless charging as a result.
One thing that hasn't changed is the Mi Mix 3's addictive sliding mechanism. The rear half of the phone slides upwards (or the front slides downwards depending on how you look at it) to reveal the dual selfie cam. This allows it to have an all-screen front, with an impressive 93.4% display-to-body ratio, although the 6.4in Full HD+ Super AMOLED screen isn't quite as impressive as the ones you'll find on the aforementioned OnePlus or Samsung's Galaxy S10 5G.
It's a pretty weighty phone, with an aluminium frame, glass front and slippery ceramic back that's home to the fingerprint scanner and iPhone-esque dual 12MP camera setup. It takes great pictures in good light, particularly with Auto HDR turned on, but for a similar kind of price Oppo's Reno 5G does a better job.
We're not big fans of Xiaomi's Android-based MIUI interface but at least it's very customisable. The Qualcomm Snapdragon 855 processor and 6GB RAM also keep it ticking over nicely, although with only 128GB on onboard storage and no option to expand it, some might find it filling up too quickly.
Stuff says ★★★★☆
A compulsive slider and across-the-board performance make the 5G Mi Mix 3 an addictive proposition
Huawei Mate 20 X 5G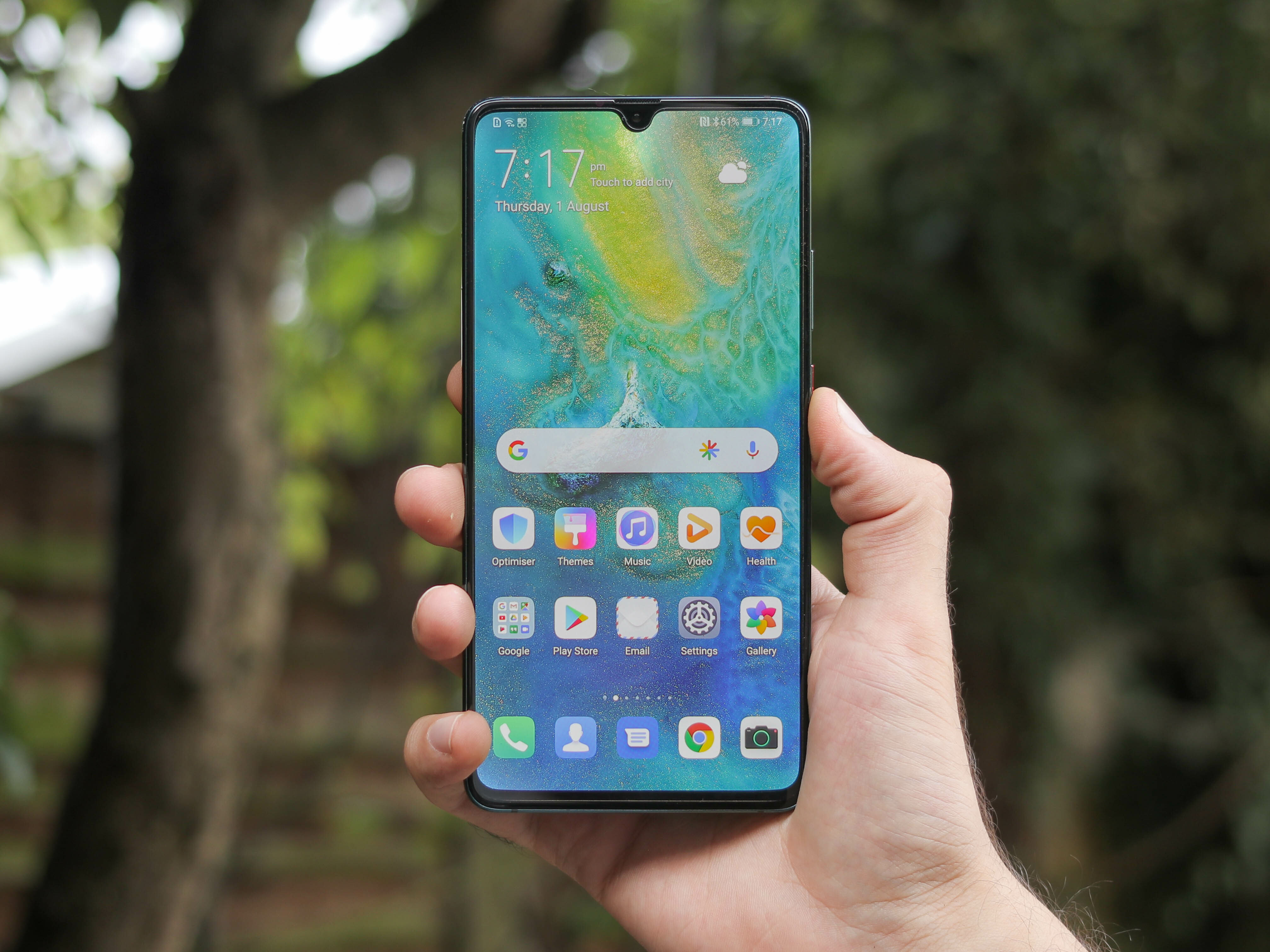 As Tom Jones once sang: it's not unusual for a manufacturer to have to make changes to a phone to accommodate 5G, but Huawei has made some slightly odd sacrifices on the updated Mate 20 X.
Gone is the headphone port and one of the speaker grilles, while the battery is now 4200mAh rather than 5000mAh. You get 5G connectivity in return, of course, but it also costs a hefty chunk more.
If you want screen, though, there's no bigger one around. 7.2in of Full HD OLED will make it too large for most people, but it's nice and bright, if not the sharpest Android display around. Fortunately, the Android-powered EMUI 9.1 interface includes a one-handed mode, although we'd like a few more tricks to make its massive screen easier to navigate, especially with the fingerprint sensor on the back. While not as good as the Note's stylus, the optional £40 M-Pen is also worth investing in if that's your bag.
The Mate 20 X's triple-camera array takes pics that are almost as good as the P30 Pro's, particularly in the newly enhanced night mode, so it's a good job the 256GB of onboard storage is expandable, because you're likely to use it a lot.
That makes the battery performance even more important, and despite the shrinkage, Kirin 980 processor and 8GB RAM, it'll still get you through a full day with normal use. It charges faster than the 4G version, too, so if you do need a top up won't take long.
Stuff says ★★★★☆
Its heft makes it an acquired taste, but if you want 5G and a stylus, the Mate 20 X 5G is the one for you