5 reasons Samsung's IconX buds could be the only headphones you ever need
Get ready to Gear up with Samsung's totally wire-free earphones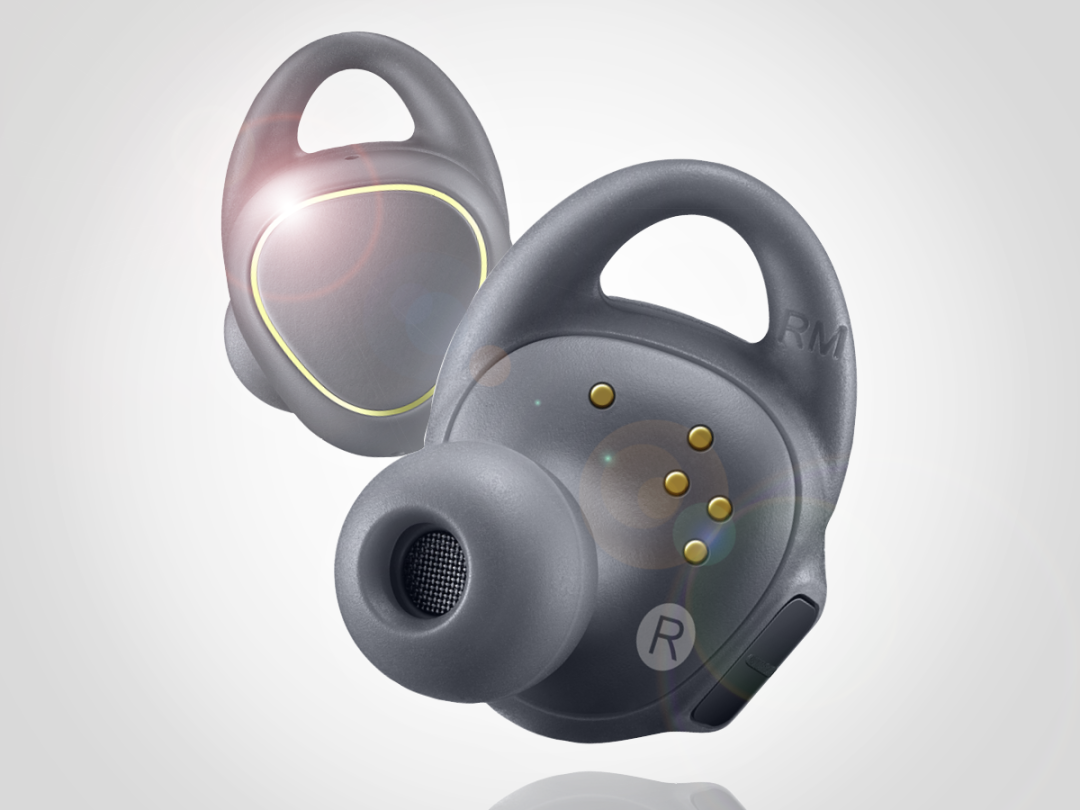 Headphones are all fundamentally the same, right? Two tiny speakers that go on or in your ears and connect to each other and your sound-making device via a wee cable. Job done.
Except… that could all be about to change. Apple's strongly rumoured to be ditching the 3.5mm socket from the iPhone 7 – and it won't be the first to do so. Scary times!
There are solutions already out there, of course – you've presumably heard of Bluetooth – but what we're really excited about is next-gen wirelessness. Tiny earphones with absolutely no wires – not even from one bud to the other. That's why we're so excited about the Samsung Gear IconX headphones.
Not only are they entirely wire-free, they also have built-in fitness tracking, a touch-sensitive exterior for gesture controls, and plenty of other perks. True, the Bragi Dash pioneered this sort of device, but Samsung's offering looks a good degree more polished, plus it's much cheaper than Bragi's own buds.
Not convinced yet? Here are six reasons the Samsung Gear IconX earbuds are worth getting seriously excited over.
1) Genuine wirelessness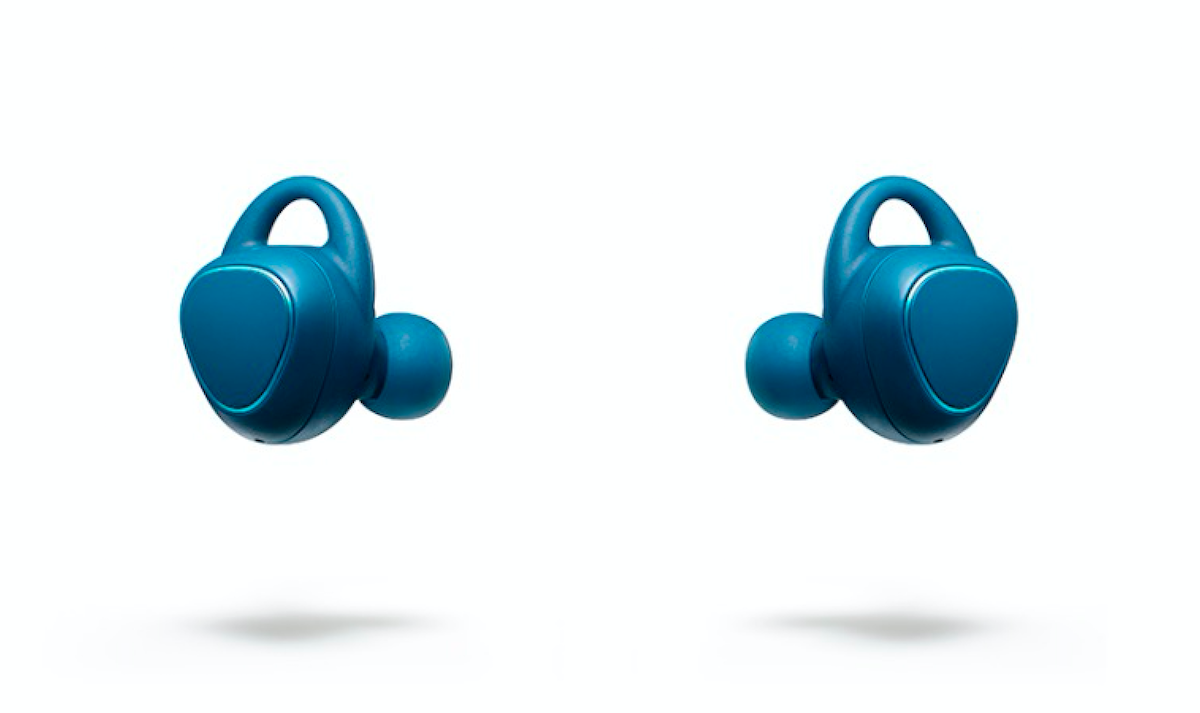 Notice how the images above don't show any cord dangling between the earbuds? No, that's not just a marketing trick but rather how they actually function: the two buds aren't physically linked, yet work together to deliver surely-sharp sound to your ear holes.
That means no unsightly cord dangling behind or below your neck, nothing to irritate your skin when you've worked up a sweaty lather, and no risk of getting all tangled up in your headphones. And Samsung's buds automagically power up as soon as they pop into your ears. Neat.
Granted, you might worry about losing the earbuds, but with several eartips and wingtips included, they should stay in tight – and there's the carrying case too, which is more than meets the eye…
2) The case has hidden powers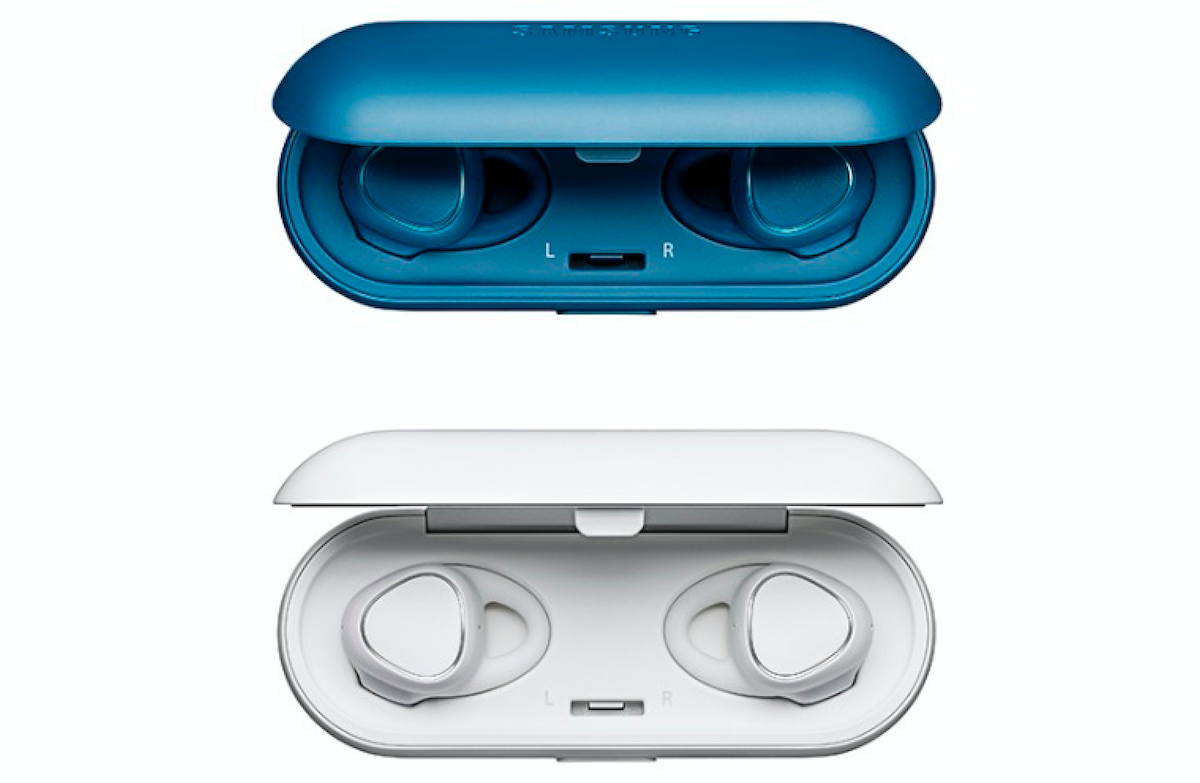 The Gear IconX earbuds reportedly last about three and a half hours when playing locally-stored music (with 4GB storage to work with), or 90 minutes when streaming from your Android phone – but that's not the whole story. Thanks to that aforementioned carrying case, which also keeps the buds snug when not in use, you'll be able to top up on the go.
The case can give the earbuds another two full charges, meaning you'll get upwards of 10 hours of local playback (or 4-5 hours via your phone) before needing to plug the case back into a power source. That ensures that your earbuds are not only safe and clean inside the case when not in use, but that they're also charged up and ready to go the next time you need them.
3) They'll give your workout a boost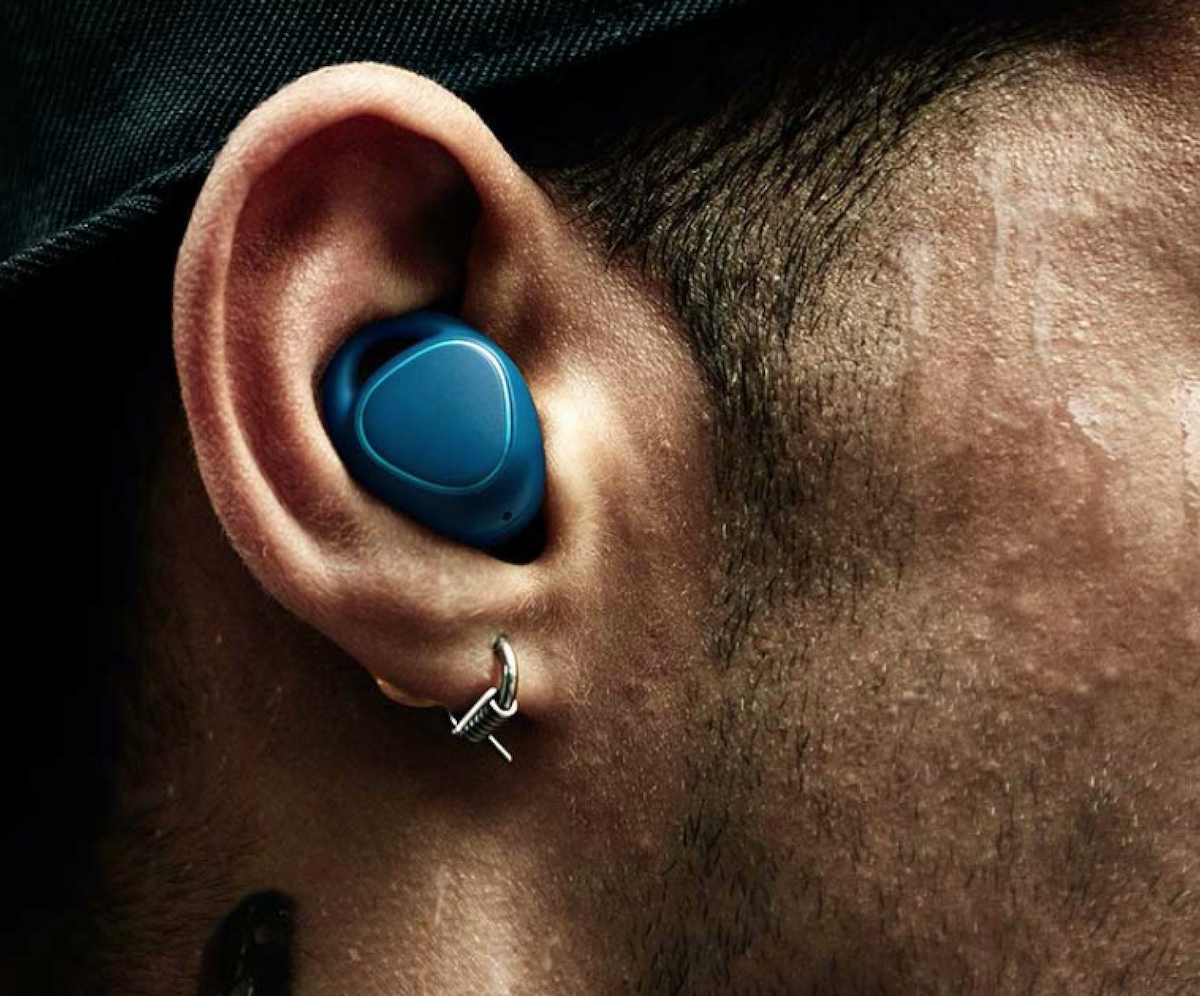 Thanks to the built-in heart rate monitor and accelerometer, you don't need to carry your phone around to get crucial fitness stats. You'll be able to track your pace, distance, duration, estimated calories burned, and heart rate through the earbuds themselves, all of which makes the Gear IconX an ideal workout ally.
They also have an in-ear voice guide – available in 15 languages and recorded by actual humans – to help motivate you, plus your fitness data is then flung to the S Health app for tracking and poring over.
4) Control with a tap
Not satisfied with doing away with wires, Samsung's also done away with buttons for the IconX buds. Instead, there's a tiny touchpad that keeps everything looking sleek and sexy and allows you to to control all aspects of the experience directly from the earbuds, rather than reaching for a phone to make small changes.
Taps are used to play or pause music, answer and end calls, and switch tracks, while swipes adjust the volume. Tapping and holding on the surface brings up a voice menu that lets you pull up more advanced features such as the workout mode and ambient noise option, which allows in noise from the outside – a wise move if you fancy an inner-city jog but don't fancy being flattened by a bus.
5) Cheaper than Bragi
Samsung's Gear IconX buds might not be revolutionary – after all, we've seen some of these concepts in play with the Bragi Dash and even Motorola's discontinued Moto Hint. But these earbuds are a stylish alternate option that come in at a sweeter price of US$199 (UK price TBC), or $100 cheaper than the Dash.
Apple is rumoured to have its own wireless Beats in the works for later this year, so the fully-cordless fitness buds arena looks about to explode. But while the IconXs aren't the first and certainly won't be the last, they're the ones we're mighty excited about right now – and we reckon you should be, too.
Buy the IconX buds from Samsung