10 things you need to know about the Samsung Galaxy Note 9
Back and bigger than ever, these are all the best bits of the new Galaxy Note 9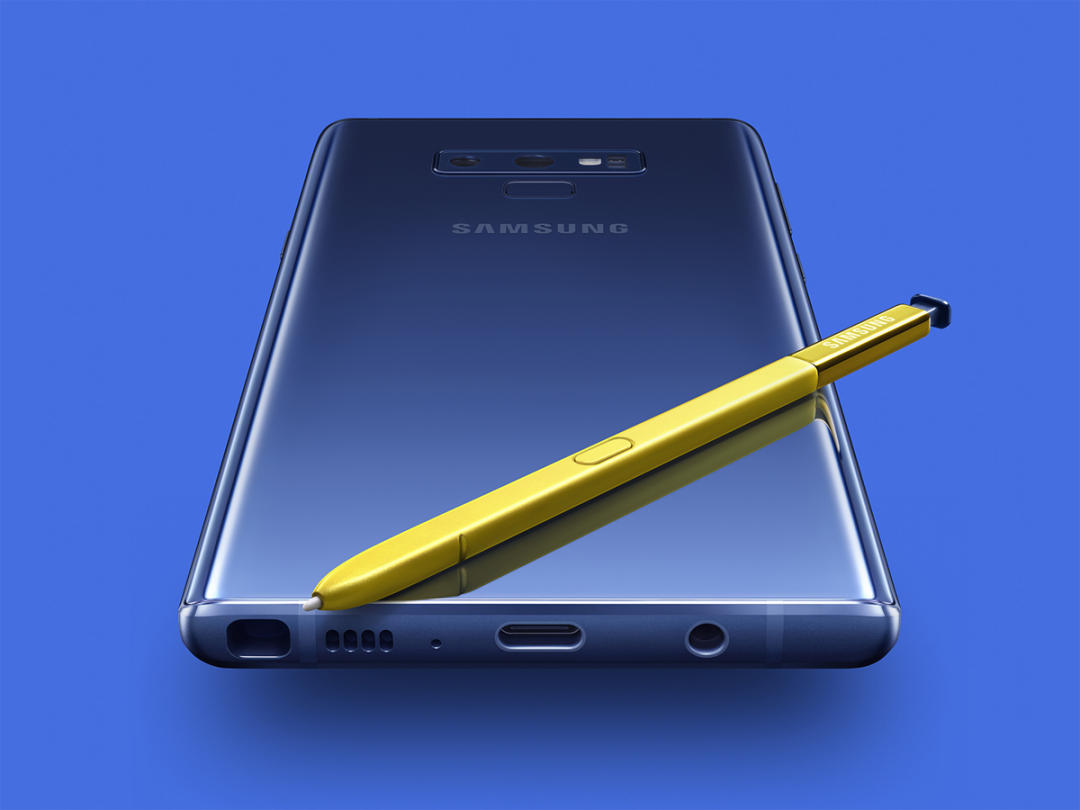 After months of rumours and weeks of leaks, the Samsung Galaxy Note 9 is finally official. And there's plenty to get excited about ahead of its August 24 release date.
It might not look a whole lot different, but the changes on the inside are impressive to say the least. Screen, speakers, S-Pen and storage: all have been tweaked and improved, with big upgrades all-round over the already-fantastic Note 8.
The bad news? You'll pay £899 for the entry-level version with 128GB storage, or an eye-watering £1099 for the 512GB model. If that doesn't make you run away screaming, read on to find out everything you need to know about the Samsung Galaxy Note 9. 
1) It's the biggest Note yet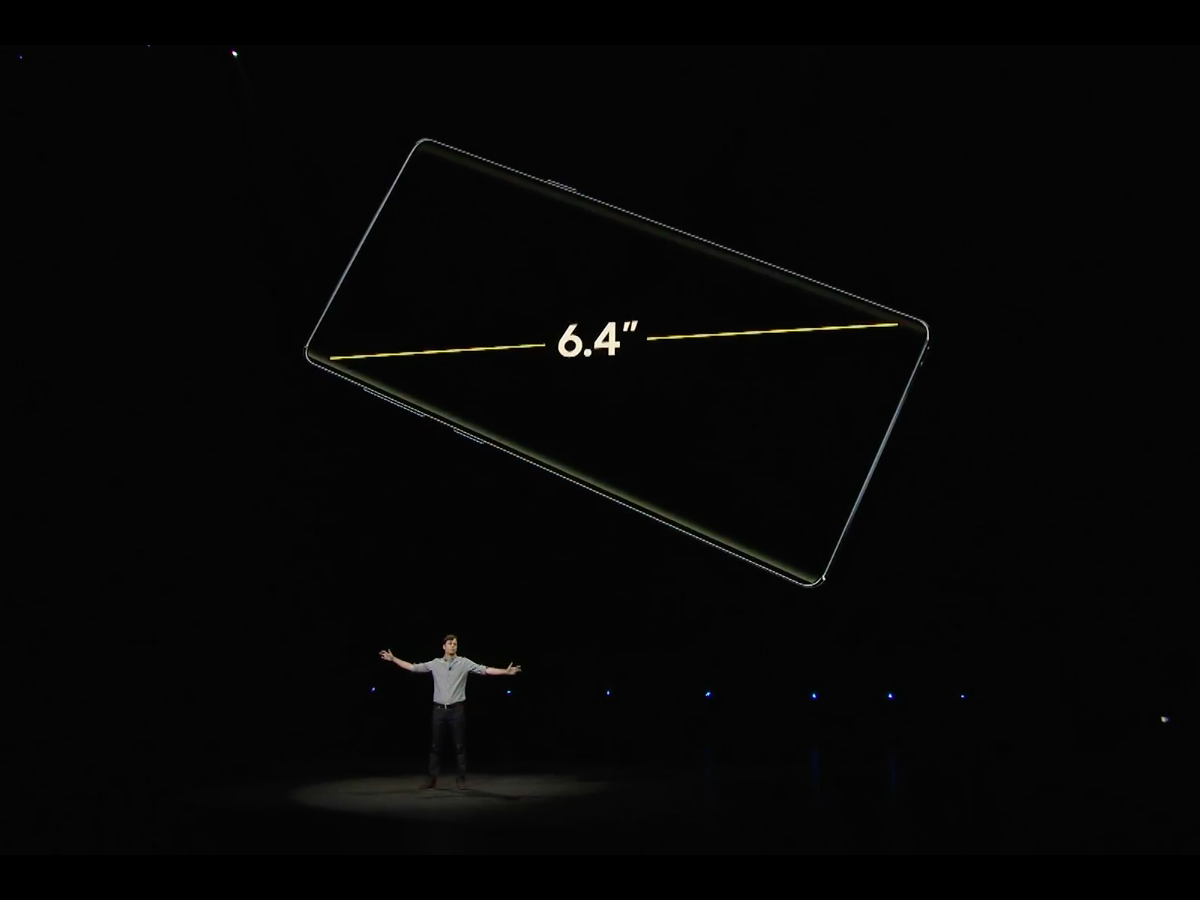 As in previous years, the Note 9 is the megalodon of the Galaxy line-up. And this year it's bigger than ever, offering a 6.4in screen that pips its predecessor by an all-important 0.1in.
Other than that, the Note 9's design is pretty familiar. It has a curved sheet of Gorilla Glass on the front, slightly less curved Gorilla Glass on the back and diamond-cut aluminium around the sides.
Worried it'll be too big for your pockets? The Note 9 measures 161.9 x 76.4 x 8.8mm, and weighs 201g. That's only 0.2mm thicker and 1.6mm wider than the smaller Note 8.
Compared to the 5.8in iPhone X though, its large size is a little more obvious, measuring in at 5.5mm wider than the iPhone X.
Samsung has improved the positioning of the fingerprint scanner for this large phone, though. In the Note 8 it was off to the side of the camera, which just didn't feel right.
This time it sits centrally, below the camera. This should be a much more intuitive fit for your index finger, particularly in a giganto-phone like this.
2) Not a notch in sight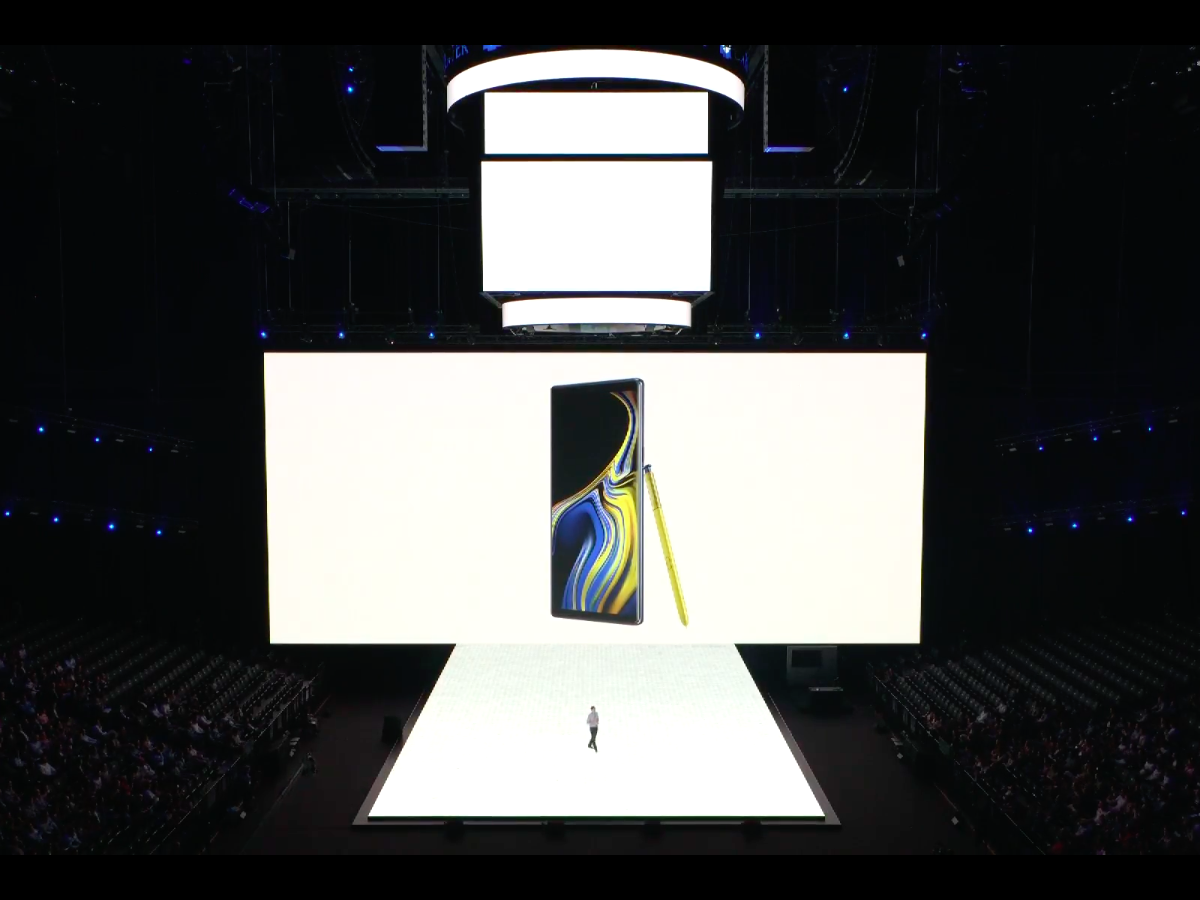 Samsung has gone against the grain with the Note 9 and shunned the popular trend for a notch.
That means that, like the Note 8 display, the Note 9 has a sensible rectangular screen that curves just a little at the sides.
Resolution is the same as last year too, with 2960 x 1440 pixels giving a screen ratio of 18.5:9. This means it can cram lots of screen inches into a phone that can still fit into your pocket.
As ever, the Note 9 uses one of Samsung's ultra-bright, mega-sharp Super AMOLED panels, which lets you choose between reserved, natural colour or tones so bold they barely look real.
3) The S-Pen gets Bluetooth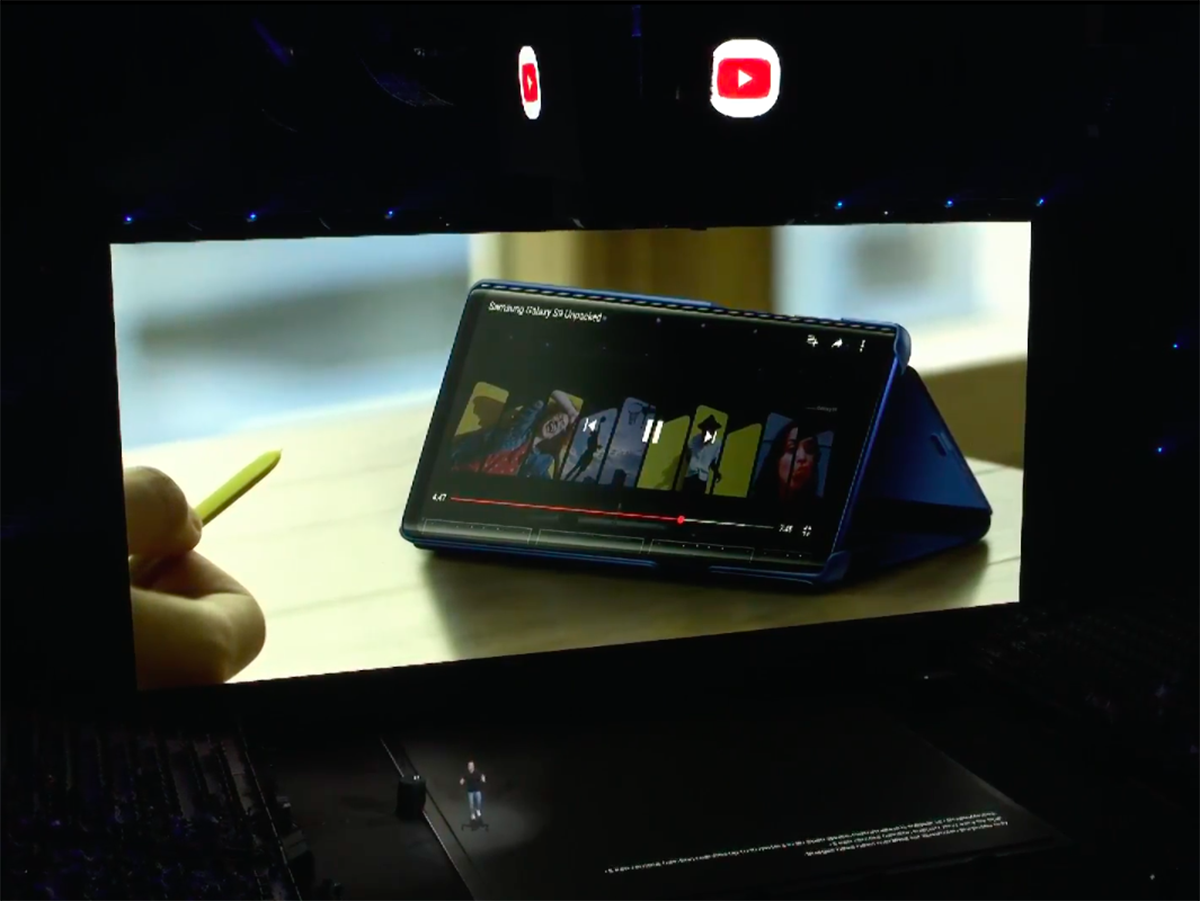 No Note phone is complete without an S-Pen. It has been the main feature of the range since it began in 2011.
It still slots into the phone, so you'll lose it on week two rather than day one, however it now supports Bluetooth, letting you fire-off commands with the button on its side or its clicker up top.
Perhaps its most useful feature is remote camera shutter control. This means you don't have to set a timer or wave around madly to activate gesture control when taking a group shot.
It can also play and pause YouTube videos or control presentations, letting you move back and forward between slides. But we think Samsung's execs are more excited about that one than we are.
Of course, to enable Bluetooth, the S-Pen needs a battery and it only lasts around 30 minutes.
The good news is it recharges by simply slotting back into the Note 9, with a full charge taking less than a minute.
That is genuinely impressive – though you can use it passively, without charge, to do all the doodling stuff Note users have done previously.
Samsung has said it will open up the SDK to let app developers use the S-Pen's Bluetooth functionality how they wish, so watch this space. Obviously, we want Spotify support, stat.
4) The S-Pens match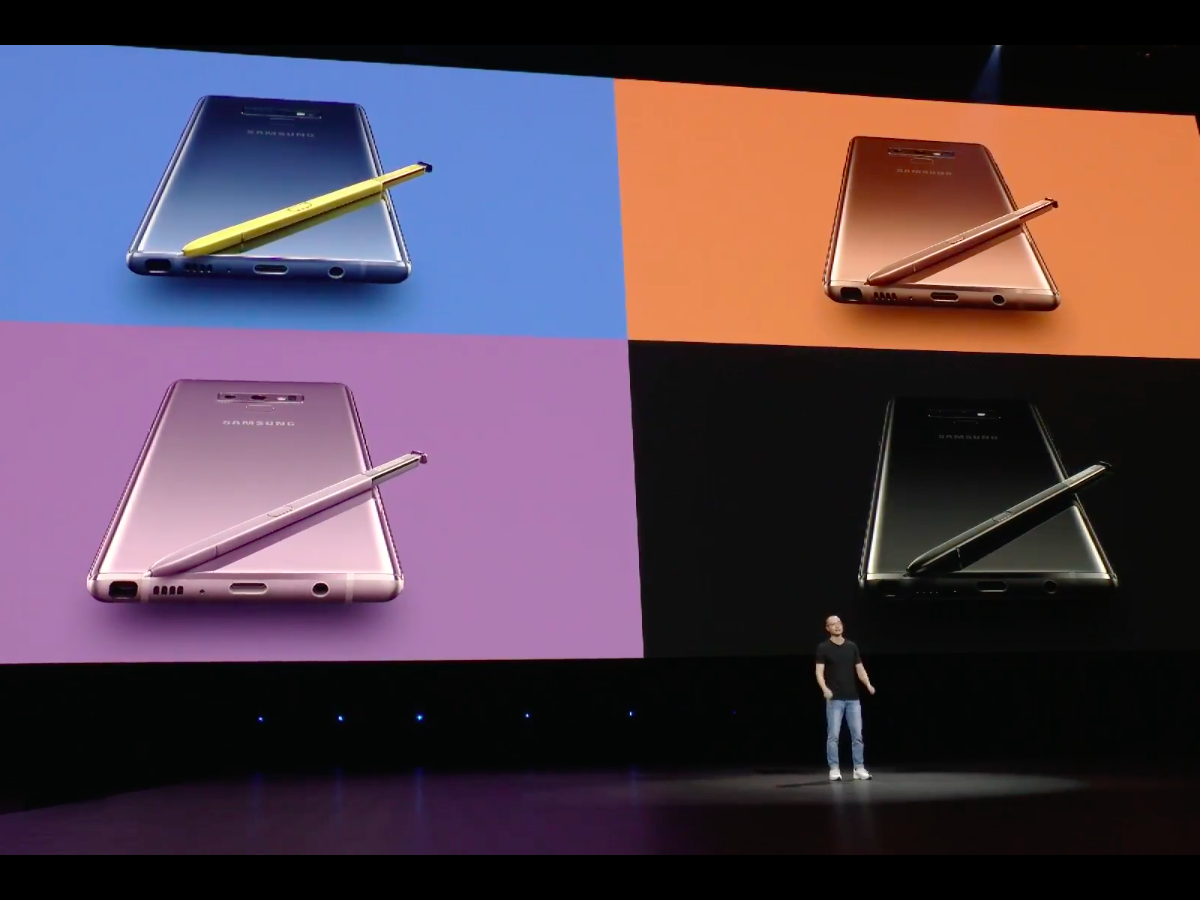 The Galaxy Note 9 comes in four colours. For the classic Galaxy look, there's "midnight black", or your choice of "ocean blue", "lavender purple" and "metallic copper".
The best bit is that Samsung has colour-matched the styluses for the first time too. Well, most of them.
Buy the black Note 9 and you get a black S-Pen. The copper and purple shades also come with colour-coordinated styluses. So far, so matchy-matchy.
However, somewhat inexplicably, the blue version comes with a yellow stylus instead.
That's right, Samsung is going bold with contrasting colour here – and proud about it it is too. It's the version you'll see splashed all over Samsung's website and the majority of its advertising.
5) It has an all-day battery that will go on and on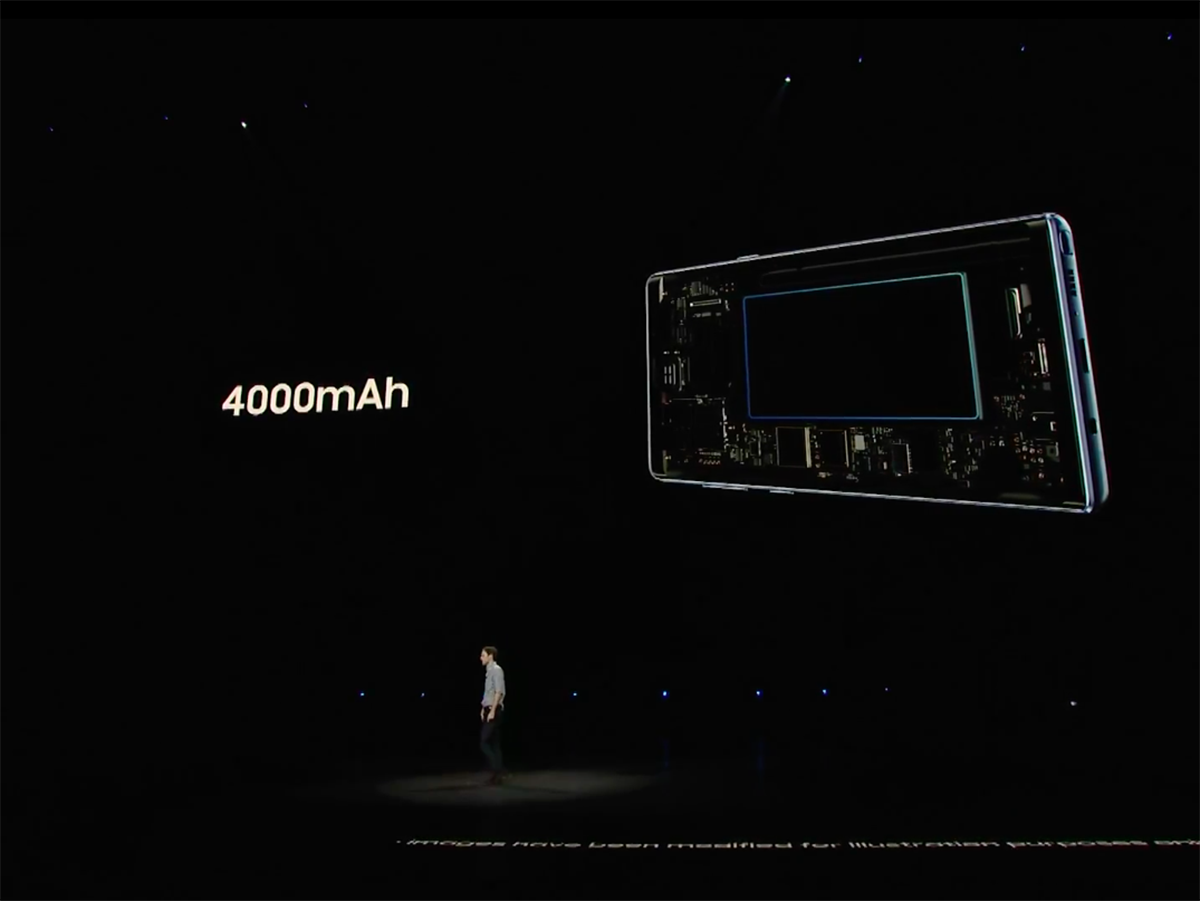 One of Samsung's big boasts for the Note 9 is that it has the largest battery every packed into a Note phone. The first Note? A puny (by today's standards) 2500mAh. The Note 8? A more respectable 3500mAh.
The Note 9, however, has a 4000mAh cell. Samsung hasn't made any bold claims about it being able to last two or three days off a charge – because we all know it won't for mobile addicts like us.
However, this sort of capacity, matched with Samsung's efficient OLED screens and good power management, should mean you can abuse it from wake-up to bed time without it draining away completely.
Indeed Samsung has said "all-day battery life", and we're pretty hopeful.
As with other current top Samsungs, the Note 9 supports fast charging whether you use a cable or a wireless charge pad (not included). You can expect the phone to take a little under two hours to charge fully.
6) It's a powerhouse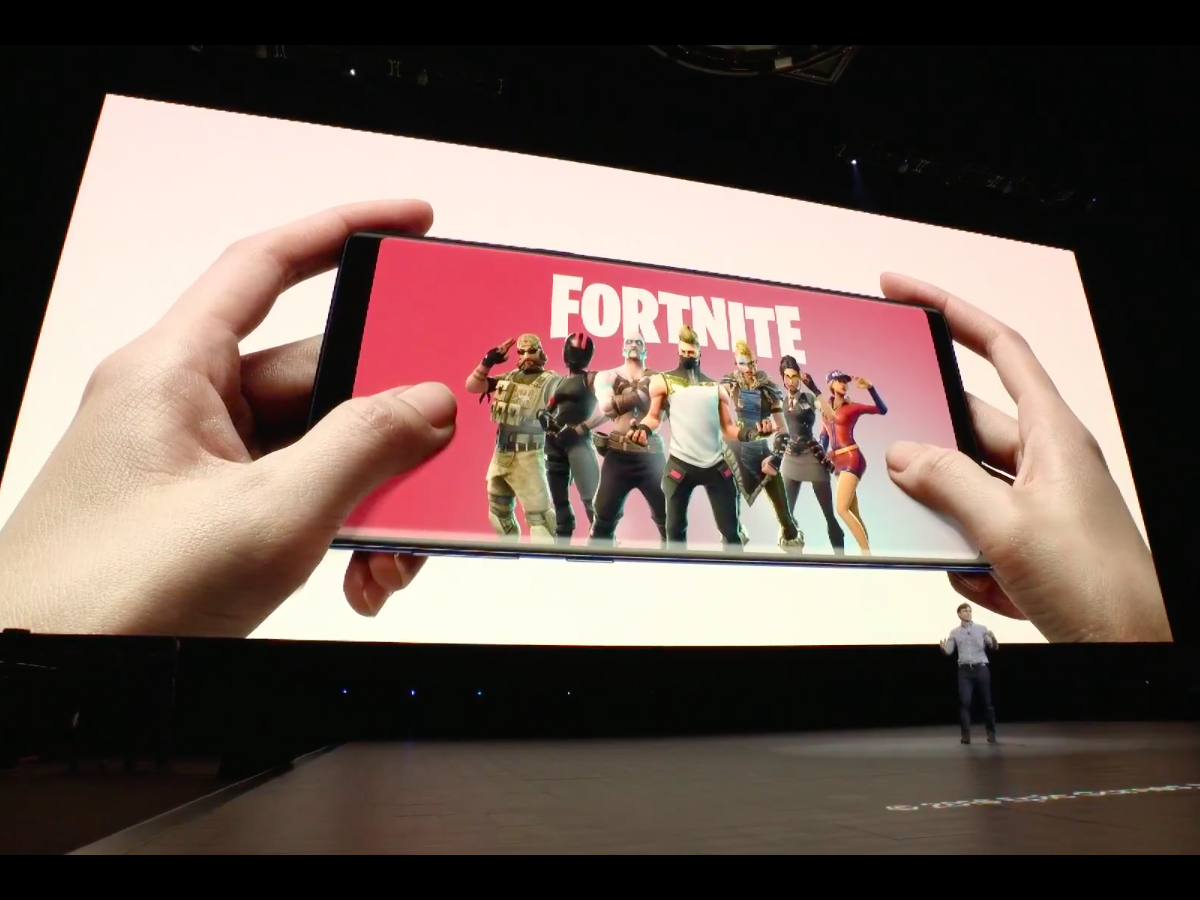 Just like 2018's other top-end Samsung phones, the Note 9 uses two different CPUs. One is made by Qualcomm, the other by Samsung. Which you get depends on your country.
Samsung hasn't published the names of these processors yet, but their specs tell us they're almost certainly the same as those used in the Galaxy S9. That means either a Snapdragon 845 or a Samsung Exynos 8910.
If that's the case, it's likely we'll get the Exynos 8910 in the UK – since that's what we have in the S9 series. And if we do, then you won't hear any complaints from us.
It's an octa-core CPU with four 2.7 GHz "Mongoose" cores and four 1.8 GHz Cortex-A55 cores.
It also has an eighteen-core Mali-G72 graphics chip for excellent gaming potential (you heard the news that the Note 9 will be one of the first Android phones to get Fortnite, right?).
RAM depends on the model you pick. The 128GB Note 9 has 6GB RAM, while the £1099 512GB version will have a whopping 8GB.
7) It doubles up as a makeshift PC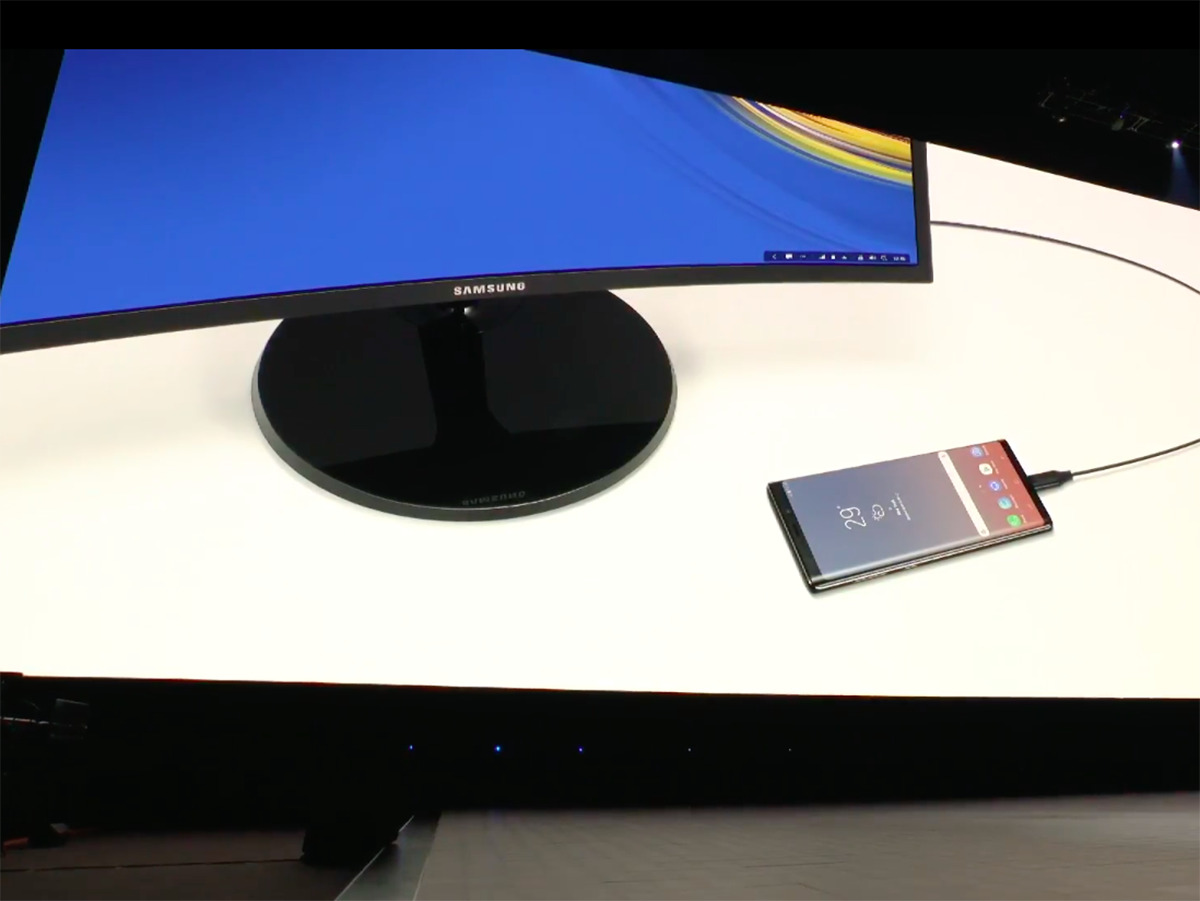 The Note 9 has DeX built-in. A lot of you may not have heard of this before, because while it was available in the Galaxy S8 and S9, you needed a dock accessory to use it. And it wasn't cheap.
This time around, you just need a £30 HDMI adapter. But what is DeX?
Plug the Note 9 into a monitor or TV and you'll see an interface that looks more like Windows 10 or MacOS than Android. Attach a Bluetooth keyboard or mouse and you'll have something that feels quite a lot like a desktop PC.
Sure, it can't suddenly use Windows applications, but Android already has Microsoft Word, Excel and loads of other apps you might run on a laptop. The Note 9 can also act as a giant touchpad for DeX when attached too.
We won't ditch out laptops just yet, but if you need a basic big-screen PC-type experience every now and then, DeX will do the job.
8) It packs up to 1TB of storage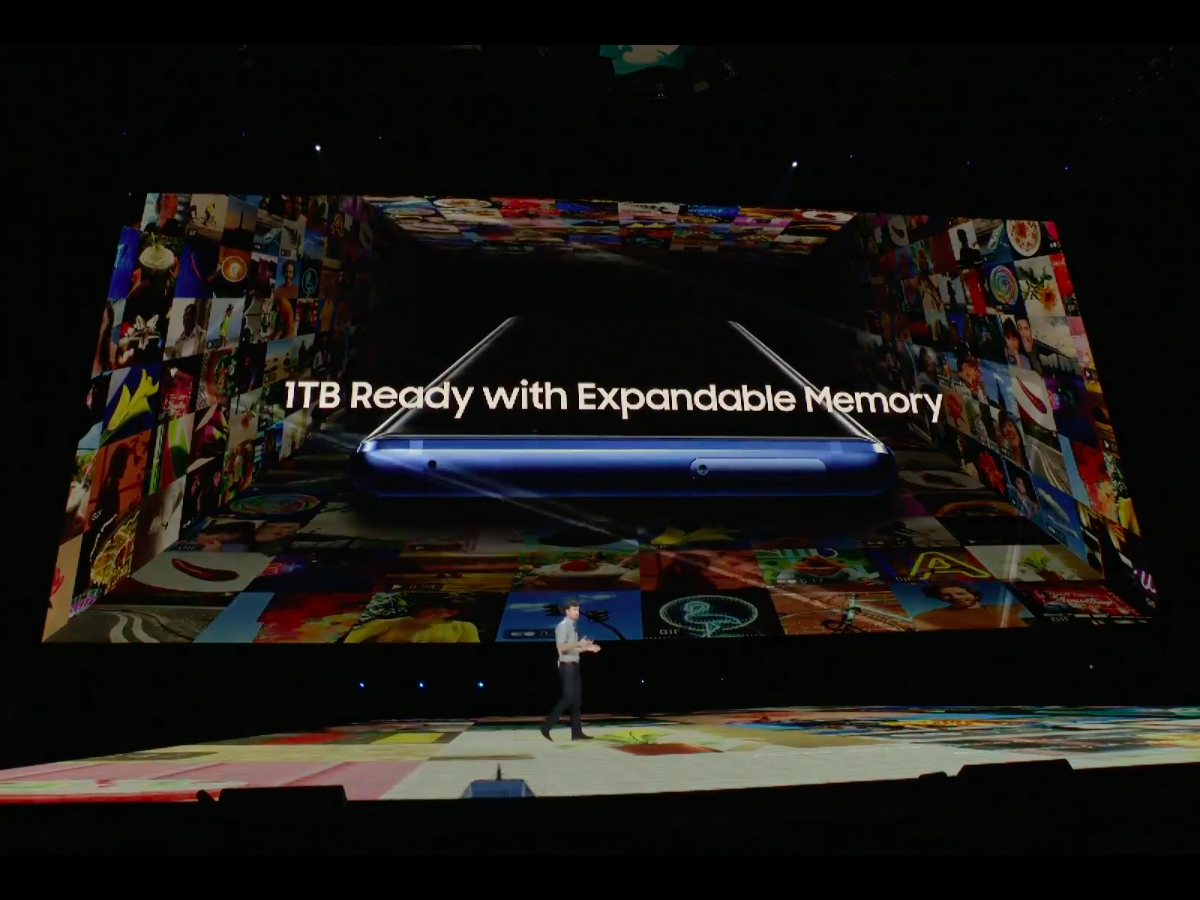 The Note series has always appealed to those who want more. It's a phone for ultra-nerds that doesn't just appeal to the geeks.
This is probably clearest in the phone's storage. The entry-level Note 9 has 128GB storage, double that of the iPhone X.
There's also a 512GB version, which is borderline ridiculous for a phone, particularly when most of us stream music and video these days. Note fans really must be demanding.
While in most other manufacturer's phones, such massive storage would mean the microSD card slot would be ditched – that's not the case here. You can still plug in a microSD, and cards up to 512GB are supported.
What would we do with 1TB of phone storage? We honestly don't know, but we're sure some of you have huge, completely legal movie and music collections that you need to store.
9) The cameras aren't new, but they are smarter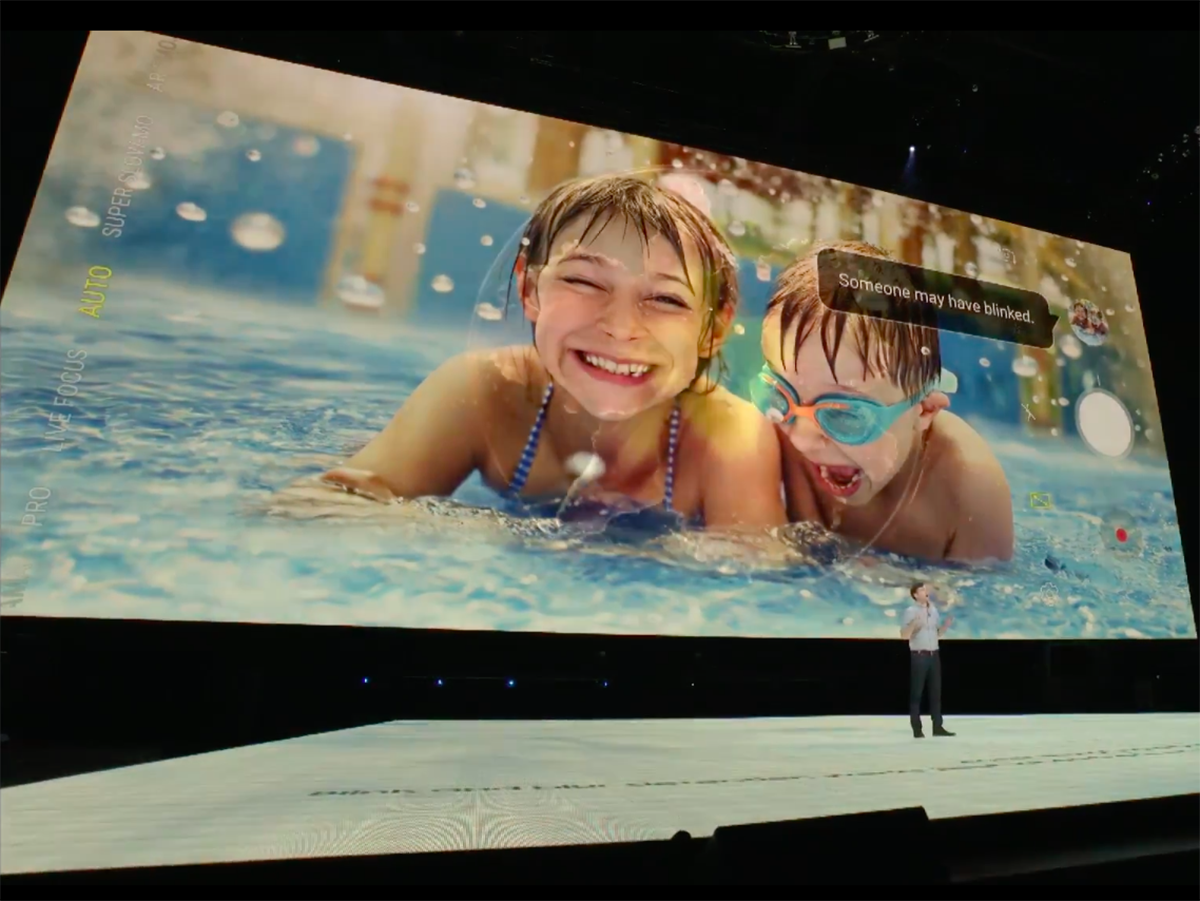 Samsung hasn't radically altered its cameras for the Note 9. You get more-or-less the same hardware as the Galaxy S9+, meaning a 12MP main rear sensor, with accompanying 2x zoom lens, and an 8MP selfie cam.
There's nothing to hate about that. The cameras on the S9+ are among our favourites this year.
The new part is an "intelligent camera" software mode. Not only can this tweak your camera's settings automatically based on your subject or surroundings, but it will also let you know when a photo needs retaking.
That could be because it was blurry or out of focus, or the fact that your little darling has got their eyes closed in the otherwise lovely family shot. As usual.
10) It's the best sounding Note yet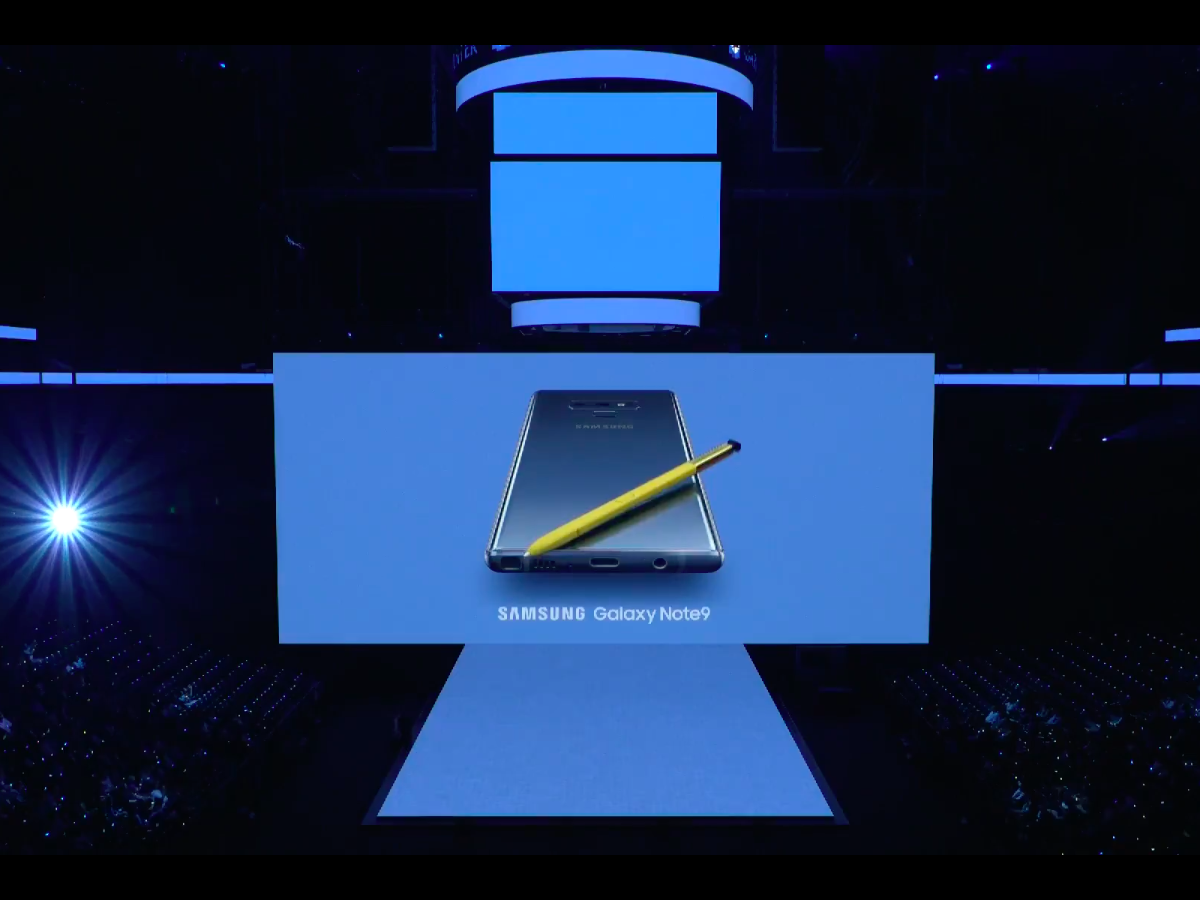 In 2018 Samsung seriously upgraded the quality and power of its phone speakers, and the Note 9 benefits from the same changes we saw in the Galaxy S9+.
That means the phone's speakers – which are now stereo rather than mono – are tuned by AKG, masters among headphone makers. And, guess what, you get a pair of AKG earphones in the box too.
Prefer to use your own? Go right ahead – unlike a lot of top-end rivals, Samsung hasn't ditched the 3.5mm headphone jack on the Note 9, leaving you to enjoy sweet, adapter-free music.