10 best vampire movies ever
Garlic at the ready: we're taking a look at cinema's thirstiest bloodsuckers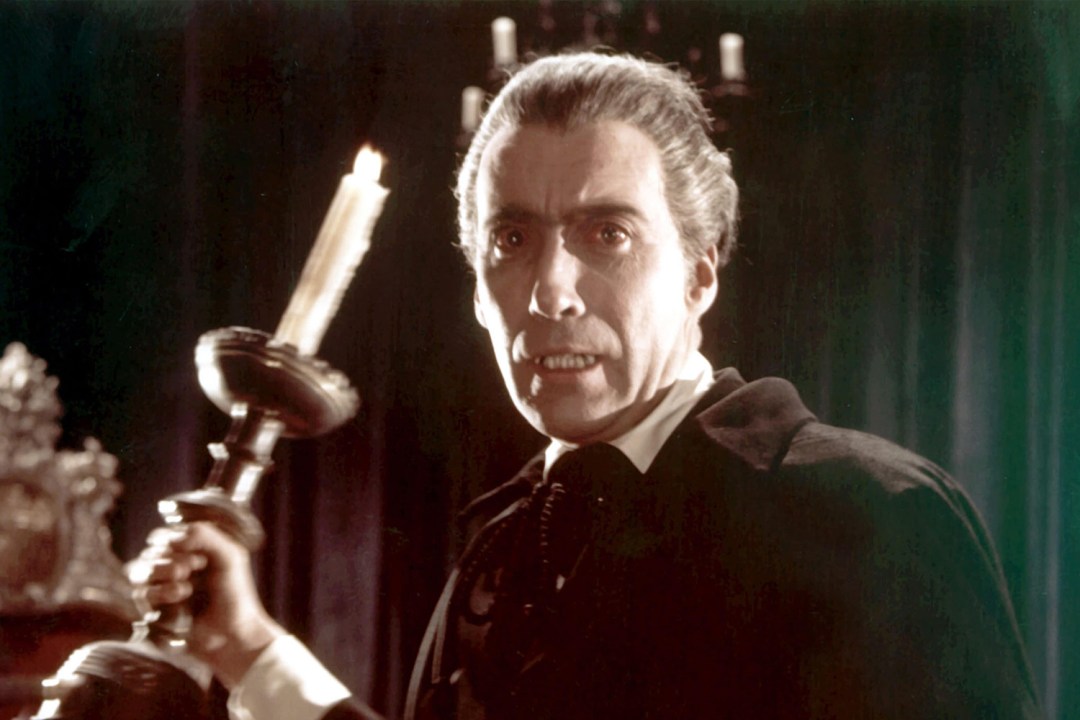 Whether portrayed as unholy beasts with a monstrous craving for human blood or lovelorn immortal goths with a lust for lacy cuffs and sad moonlight strolls, vampires have been a frequent subject for cinema almost since cinema began.
There are literally hundreds of films about vampires out there, but if you have your own hankering for some bloodsucking action tonight, we think you should watch one of the ones we've picked out below.
Here, in no particular order, are the 10 best vampire films of all time.
Dracula (1958)
Christopher Lee puts his stamp on The Count in Hammer Films' classic production. And it's thanks to this truly terrifying but charismatic performance that he's played Dracula an incredible ten times. But the original's the best, with sparring partner Peter Cushing playing Dracula's arch nemesis Dr Van Helsing. Lee's Dracula was a ferocious creature, and Hammer took advantage of colour film to liberally splash the screen with red. The liberal amounts of claret (and cleavage) on display made Hammer's Dracula an icon.
Let the Right One In (2008)
A young girl – or is she? – befriends a bullied boy in this recent Swedish vampire film. It turns the genre upside down – the vampire haunting a sink estate is merely a backdrop against which the two children's relationship plays out. Like every successful foreign-language film, it was immediately remade by the Americans – and for once the remake isn't all that bad, either.
Near Dark (1987)
Near Dark follows the plight of Caleb Colten, who's transformed into a vampire and joins a gang of local bloodsuckers. He draws the line, though, when they threaten to snack on his sister's neck. This gritty modern Western/vampire mash-up from Kathryn Bigelow – who later won the Oscar for The Hurt Locker – redefined the movie vampire.
Nosferatu (1922)
Released long before HD, 3D, colour or even sound, this German-made adaptation of Bram Stoker's Dracula has a strong cult following and still manages to radiate eeriness to this day, with its feral, animalistic Count Orlok providing a stark contrast to the usual depiction of Dracula as a suave villain. Nearly all copies of it were burned due to a copyright infringement spat with Stoker's widow, but one was saved and duplicated over time, saving it from being lost forever.
From Dusk Till Dawn (1996)
Does it get any better than vampiric strippers? It does when you don't see them coming. From Dusk Till Dawn starts out like a standard Tarantino crime caper – bank robbers, pacy dialogue and lots of swearing – before the full-on vampire slaying begins. Naturally, the swearing continues to an incidental soundtrack of gunfire and gruesome death. And vampiric strippers.
Bram Stoker's Dracula (1992)
Francis Ford Coppola created the closest adaptation of Bram Stoker's novel to date – leaving aside Keanu Reeves' dodgy accent. Coppola's most obvious addition to Stoker's novel was a love story in which Dracula romances Jonathan Harker's wife, fleshing out the character of the vampire count. Gary Oldman's performance as Dracula – aided by authentic Victorian-era special effects and some extraordinary prosthetics – conjures up a genuinely unnerving movie monster.
Shadow of the Vampire (2000)
Obsessive director FW Murnau (John Malkovich) is making his infamous vampire film Nosferatu – and he wants it to be as authentic as possible. So he hires a bona fide vampire – and makes a terrible bargain to secure the bloodsucker's services. Willem Dafoe's performance as the vampire Max Shreck is extraordinary, all tics and animalistic twitches. It's all a bit unfair to the real Shreck, who was just a very good character actor and who never – as far as we know – devoured his leading lady.
Interview with the Vampire (1994)
This camp Hollywood adaptation of the 1976 Anne Rice novel sees Lestat de Lioncourt (Tom Cruise), a vampiric old timer, taking the depressed Louis de Pointe du Lac (Brad Pitt) under his wing in 18th century New Orleans. Biting and soul-searching vampire hi-jinks ensue, while Lestat keeps popping up through the centuries like a bad penny. He even gets to enjoy a bit of Guns N' Roses – worth waiting 200 years for?
Blood: The Last Vampire (2000)
The best things really do come in small packages – both in the form of the lead character, a little girl vampire (who's good) and the film – which is only 45 minutes long. It runs so short because, at the time, it was one of the most tech-reliant modern animation efforts. It still looks beautiful today.
The Lost Boys (1987)
Until Joel Schumacher directed this rebellious youth vampire film, nobody could have imagined a vampire movie could be so funny, scary and cool all in one blood-sucking package. Kiefer Sutherland shows his bad side in this vampire game-changer that paved the way for the likes of Buffy and Blade on screen.